TFF Conflict and Peace Report Syria # 2
I've only passed through Damascus once before, in 2002 on my way to Baghdad. What meets you today is a beautiful city with checkpoints all over the place, your car trunk will be opened and papers checked. Seemingly useless explosives detectors are used – useless because they don't catch that many drivers here today have a revolver or hand-grenade under their seat.
But you'd probably be surprised, like I was, at how normal it otherwise feels. At the surface.
Traffic is intense, pollution thick, shops are filled with goods, I see fewer beggars here than in Lund, Sweden. People enjoy excellent food (I haven't had such good meals for long) at restaurants with live music and entertain themselves at the omnipresent cafés.
As everywhere else in war zones, people whose lives have been shattered in many ways – and there are few here in Damascus who have not been hit one way or the other by the war – do their best to maintain some kind of normality.
I've seen it elsewhere such as in Sarajevo – the women in particular dress up elegantly and often sexily in the public space, hang out with friends, drink cappuccinos and check their mobiles incessantly to be and to appear as someone in control although life is close to unbearable. Human pride and determination comes out very strongly in war zones – as much, I would say, as human evil.
That said, for the less privileged life is extremely hard. Prices on many basic good have gone up 10x over the last 5 years. Salaries haven't followed. A soldier gets about USD 50 a month, people working in offices perhaps US$ 70. Many citizens live on UN food packages.
In short, the same totally inhuman consequences of sanctions – the allegedly "soft" instrument – as in Iraq: only hitting innocent people, destroying the middle class and boosting the already rampant corruption. (More about this later when I know more).
What will surprise you is Read the rest of this entry »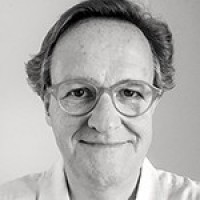 By Jan Oberg
Damascus, Syria, December 9, 2016




I'm writing to you from war-torn Syria where the suffering of the people is beyond comprehension, heart-breaking.


The war in and on Syria has been started in spring 2011 – the underlying conflicts much much earlier.


What our media have shown us is snipers, bombings, killings, ruins, dead bodies and press conferences with Western politicians.


But did you "see" the underlying conflicts?


Get an understanding of what the problems standing between the parties are?


Did you get the impression that weapons is the only thing "they" understand?


Did you feel hopeless about it all? Confused? Depressed because of all the human suffering?


That peace is impossible?


If so it's because we are missing a huge part of the picture. We need something else.
We need to switch from – repetitive and depressive – war and violence reporting to
conflict and peace reporting
. 

We need a focus on
issues, history and structures
instead of appointing one side and one person as the problem. 

We must supplement the focus on weapons and fighters and
focus on human potentials
. 

We must
scrap the garbage theory
that peace is about good guys winning and bad ones losing. 

We must
listen to all the parties
, not just out own politicians and media. 

And we must look at
common interests
and ways out of the violence and ask:
Who can do what for a better Syria in the future, a Syria with people at peace with each other and the world.
Are you interested in new ways of understanding conflicts?
Then – being in Syria until Christmas – I am available. 

In two ways: 

1. I will post short articles based upon these other approaches at the
TFF Associates blog
. 

2. I have been here in beautiful, historical Damascus the last 5 days and will go to several places – Aleppo on Saturday. 

I'm available to media and others who take interest in what is going on here in a conflict and peace perspective. 


Contact:
janoberg@mac.com
Swedish iPhone +46 738 52 52 00 

Syrian mobile +963 941 35 36 52 

Facebook: https://www.facebook.com/janoberg.se – for updates, messaging and phone. 

Skype: janoberg