Posts Tagged 'Russia Today'
Jan Oberg Comment
A US war game/scenario being reported by The Intercept is pretty revealing for the lack of even the slightest re-thinking of what the Global War On Terror (GWOT) is really all about.
The US military's game is about violence-for-violence, tit-for-tat.
The main result from this – anti-intellectual – attitude and policy is that there are about 80 times – yes, times – more people killed today than in the year 2000. Just consult the Global Terror Index and you'll find that the figure is about 32,000 people, predominantly in the Middle East and not at all in the West.
Measure that against the roughly 400 killed and 700 wounded in the year 2000 (figures then available at the US State Department homepage, however, as it seems, later taken down).
I say a few things about that here on Russia Today.
The video is inside the article but can also be accessed here.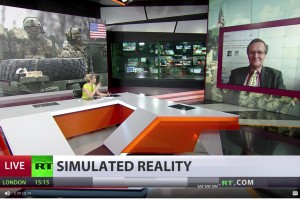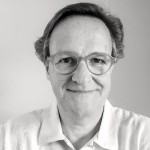 By Jan Oberg
On the occasion of NATO's defence minister meeting on February 15-16 discussing NATO, Ukraine, Crimea, Syria and the eternal threat images which are fake – with former Assistant Secretary of Defence of the United States, Mr. Lawrence J. Korb.
I'm afraid he got some stuff wrong such as the establishment of NATO and whether or not Kosovo is part of the Balkans.
He also believed that NATO's 1999 bombing of Serbia-Kosovo had a UN Security Council mandate.
Enjoy those small moment and the rest where I am trying to present some more general thourght on why the whole NATO philosophy is outdated – the only point where I agree with President Trump…

Media experience and policy
Lots of people in the debate seem to believe there is something strange about being in the "propaganda" media of "enemies of the West" – read the global Iran's PressTV and Russia's Russia Today.
What they don't seem to have acknowledged is that tons of Westerners are being interviewed and do commenting (like myself for years) at these media. Here is Mr. Korb with me at Iran's international TV channel.
What they also don't know is something I am sorry to report: I've met attempts at manipulation and "editing" and censorship with a series of Western mainstream media, not the least in my native Denmark, but I have not experience any of that even once with Russia Today and PressTV. Very decent professionals!
So much for the free press and for the propaganda channels. My personal problems is, which is which?