Archive for the 'Asia' Category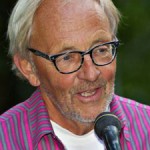 By Gunnar Westberg
TFF Board member
An easy Q & A session:
Question: What does Kim Jong-un and the leaders of DPRK, the Democratic People's Republic of Korea want?
Answer: Security for themselves, power and privileges.
Q. Are their privileges and their leadership threatened?
A: Yes. From outside and from inside.
Q: What outside danger?
A: An attack from the USA.
Q: Is there a real threat from the USA?
A: It seems so, from the perspective of Pyongyang. There are US exercises by air and navy, showing off the superiority of the US forces. And verbal threats.
Q: Why have DPRK developed nuclear weapons?
A: The leaders believe, just like in other nuclear power states, that nuclear weapons are effective deterrents.
Q: What is the danger from the inside?
A: A revolt from the repressed and destitute masses.
Q: How can the leaders prevent a revolt and keep their power?
A: By force, by fear but mostly by pointing at the danger of an attack from the South. There is one thing the people fear more than their leaders: A war. Nuclear weapons give a feeling of security, just as the US Ambassador to the UN, Ms. Nikki Haley, explained for the USA.
Q : How can we decrease the danger from DPRK?
A: There are two main ways:
1. Stop the military provocations.
2. Start negotiations.
In 1994 a "framework" of an agreement was reached and DPRK stopped their nuclear weapons program for several years. When that agreement gradually fell apart, former President Jimmy Carter helped negotiate a second agreement , which unfortunately was not accepted by President George W. Bush . Today the situation is more difficult, but if the DPRK leaders feel assured that they will not be attacked, that there will be no attempt of a regime change, progress can be achieved. And DPRK leaders can always be bought.
However, there is one great danger: If the threat from the south is removed, the people of DPRK may start a revolt, the government may fall and masses of people from North Korea will start walking, into South Korea and into China.
Maybe that is the reason the USA does not want to solve the "problem of North Korea"? Or is it just the need for an enemy?
One thing is obvious: Military threats against North Korea strongly supports the leaders of the country and increases the risk of war, maybe a nuclear war.
Gunnar Westberg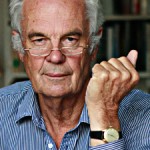 By Jonathan Power
The United Nations is often scapegoated for the falling short of its peacekeeping troops and deployments. Why are they not in Syria or Yemen, Libya or along the Palestinian/Israeli border? Why did the US and the UK make it impossible for the few UN troops present at the onset of the genocide in Rwanda to have their numbers significantly augmented? As a result those few on the ground had no choice but to withdraw when some of their members were killed and their genitals stuffed in their mouths.
All good questions if not easy to answer. In Syria, for example, where exactly would they be deployed?
But a better question is why didn't they go in at the beginning of the civil war when things weren't so complicated and Al Qaeda and ISIS were not around?
Then there is the bad behaviour of UN troops.
In Mali, French peacekeepers were found to have engaged in paedophile activity with local children. In the Congo peacekeepers from the Indian subcontinent have been found to be raping. In Bosnia, Dutch troops washed their hands and pulled back after they felt they couldn't do anything to avert the onset of a pogrom that happened almost before their eyes.
In Somalia, US troops supposedly there under UN command, fled when the going got rough, and then President Bill Clinton blamed the UN for the debacle.
On the other side of the coin are the great unsung victories of the UN troops – in El Salvador where at the end of the civil war the UN held the ring and organised fair elections. In Namibia at the end of the colonial war against South Africa the UN did the same. In Cyprus it averted a Bosnian-type Christian/Muslim war. Read the rest of this entry »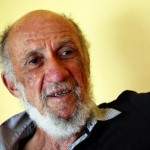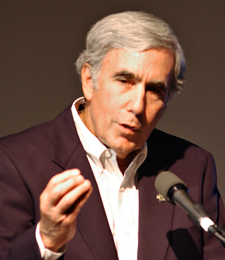 By Richard Falk* and David Krieger**
TFF PressInfo # 420
June 30, 2017
Prefatory Note
This jointly authored essay was initially published in The Hill on May 30, 2017 under the title, "Averting the Ticking Time Bomb of Nukes in North Korea." We did not choose such a title that is doubly misleading: our contention is not that North Korea is the core of the problem, but rather the retention of nuclear weapons by all of the states pose both crises in the context of counter-proliferation geopolitics and with respect to the possession, deployment, and development of the weaponry itself; a second objection is with the title given the piece by editors at The Hill.
While acknowledging the practice of media outlets to decide on titles without seeking prior approval from authors, this title is particularly objectionable. The term 'nukes' gives an almost friendly shorthand to these most horrific of weapons, and strikes a tone that trivializes what should be regarded at all times with solemnity.
Alarmingly, tensions between the United States and North Korea have again reached crisis proportions. The United States wants North Korea to curtail any further development of its nuclear weapons program, as well as to stop testing its missiles. North Korea evidently seeks to bolster its security by acquiring a sufficiently robust deterrent capability to discourage an attack by the United States.
The unpredictable leaders of both countries are pursuing extremely provocative and destabilizing patterns of behavior. Where such a dangerous interaction leads no one can now foresee. The risk of this tense situation spiralling out of control should not be minimized.
It is urgent that all governments concerned make a sober reassessment in a timely manner. The following questions need to be addressed:
• What can be done to defuse this escalating crisis?
• What should be done to prevent further crises in the future?
• What could be learned from recurrent crises involving nuclear weapons states?
It is discouraging that the White House continues to rely mainly on threat diplomacy. It has not worked in responding to North Korea's nuclear ambitions for the past few decades, and it is crucial to try a different approach.
Currently, there are mixed signals that such a shift may be underway. President Trump has turned to China, imploring that it use its leverage to induce Kim Jong-un to back down, and has even mentioned the possibility of inviting Kim for crisis-resolving talks. Also relevant and hopeful is the election of Moon Jae-in as the new president of South Korea, and his insistent calls for improved relations with the North.
In the end, no reasonable person would opt for another war on the Korean Peninsula. The only rational alternative is diplomacy. But what kind of diplomacy?
American reliance on threat and punitive diplomacy has never succeeded in the past and is almost certain to fail now. We assuredly need diplomacy, but of a different character.
It is time to abandon coercive diplomacy and develop an approach that can be described as restorative diplomacy. Coercive diplomacy relies on a zero/sum calculus consisting of military threats, sanctions, and a variety of punitive measures. Read the rest of this entry »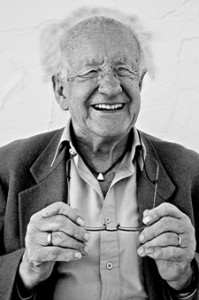 West of Jondal is Torsnes, named after the Nordic war god Thor with his Hammer, a center of the Viking era from 800 to 1050, only 250 years. Why so short? Successful with raids and colonization–Gardarike in Russia, Iceland, Greenland, Vineland in Canada. And then: fini. Why?
Because they had no future. Evil Lóki had killed Good Baldur–next to Torsnes is Belsnes=Baldursnes. They were doomed. Enters Christianity with Evil Satan and Good God, restoring hope. The end.
The Soviet Union Empire had no future: Communism was undefined. Enters Orthodox Christianity–Putin is a true believer–hope restored.
The United States Empire has no future: "allies" refuse to fight US wars and US capitalism increases inequality with reduced growth. Enter Campaigner Trump 'Making America Great Again' by buying-hiring American; President Trump making America isolated, violent, unequal–an autistic, psychotic, narcissistic, paranoid in a psycho-pathological exceptionalist, us-them paranoid state. A perfect fit for the worst.
2050 is only 33 years ahead; 33 years back is Orwell's 1984. Much happened.
The Berlin Wall collapsed in 1989; the Soviet Empire, Soviet Union and Communism followed. The US Empire declined, former clients refused to fight US wars, but not EU wars; eroding NATO.
The Cold war, threatening humanity with a nuclear arms race that in a hot war could obliterate the planet, melted away with a whimper.
China's incredible growth, also in world presence, from the Deng Xiaoping revolution in 1980, has been mainly within that period.
The attack on Muslim countries by a "US-led coalition" and the reaction by Al Qaeda and the Islamic State-Caliphate: in that period.
All over the world regionalization, ELAC-Economic Commission for Latin America and the Caribbean, African Unity/Union, EU, ASEAN; most states being too small, civilizations blocking for a world state.
All over the world non-dominant nations asserting themselves.
And all over the world, inspired from USA, women emancipating.
A new world, in only 33 years of rapidly accelerating history with another new world in the next 33 years. Some forecasts, using Western identification of units-variables prolonging trends and Daoist identification of holons-dialectics, forces-counterforces, yin/yang; to catch both continuous change and the discontinuous, jumpy changes.
Development, defined as satisfying basic human needs by lifting the bottom up; reduction of inequality can be achieved before 2050. The idea of food-water, clothing-housing, health-education for all has arrived and been well received (maybe not in the USA); one formula being the last two free, the first four subsidized with monthly cash to buy. Homo sapiens being homo faber and homo ludens, productive and playful with lifelong support, not lifelong struggle for sheer survival.
True, ground and river water are scarce but ocean water is not, obtainable by boiling with parabolic mirrors, capturing the vapor.
Environment, defined as satisfying basic nature needs, diversity and symbiosis. Fighting CO2 omission, a bilateral relation for a very complex reality, is much too simplistic, fighting CFCs destroying the ozone layer and symbiosis, strengthening the diversity of biota and abiota beyond using only renewable resources make good sense.
Individuals stop smoking if they attribute death from lung cancer to smoking. A catastrophe attributed to insulting nature's needs may elicit remedial action from collectivities. Likely to happen, but better pro-actio than re-actio. A key: the darker the earth the more heating by solar energy; cities are darker than villages. Therefore, move out from big cities ruled by elites to small local units ruled by people.
Peace, defined negatively as absence of parties being bad to each other, and positively as parties being good to each other–at the mega-macro-meso-micro levels–depends on ability to solve underlying conflicts and to concile underlying traumas–possibly increasing.
Forecasts for twenty cases spanning the world and the levels: Read the rest of this entry »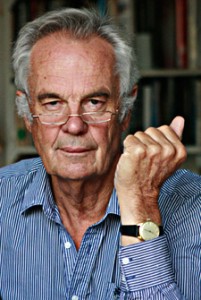 By Jonathan Power

June 12th 2017
"The best lack all conviction", wrote the Irish poet, William Yeats, "while the worst are full of passionate intensity." Is this not true of America today?
Some of the "best" are working to bring down President Donald Trump yet are they ready to cut to the chase? He has cards up his sleeve. He came to power partly because he won the support of working class and lower middle class whites who were prepared to vote against their economic interest for the sake of the nationalism that Trump espoused. Neither Keir Hardie nor Franklin Roosevelt nor Bernie Sanders were their leader. It was Trump.
I don't find it difficult to imagine how Trump could play the nationalist card that would rally his electorate. The "best" would be against this, but how many would be convinced enough to go out on the street, French style, and demand Congress impeach him?
I doubt if the Harvard professors would or journalists from the New York Times, business men, school teachers, doctors, civil servants or airline pilots. Of course, as with the civil rights movement and the anti-Vietnam War protests, there would be students in the front row. Then there would be clergy, a few professors from the University of Wisconsin, novelists, Senator Sanders and at most 50 members of Congress. The police would easily face them down and disperse them.
"Patriotism is the last refuge of the scoundrel", said Samuel Johnson. So is extreme confrontation, or even war. What follows is not my scenario. It is that of Philip Gordon, writing in the current issue of the respected "Foreign Affairs".
He was Barack Obama's Special Assistant for the Middle East, North Africa and the Gulf regions. Those who have dormant passionate intensity in their bones should read it and act now before it is too late. Events can move fast. "A week is a long time in politics", said the former British prime minister, Harold Wilson.
Trump could begin his diversionary tactics with Iran, Read the rest of this entry »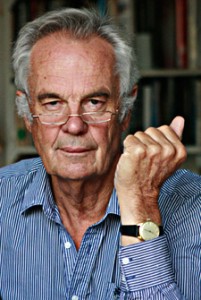 By Jonathan Power
June 6th 2017
It was all smiles out on the range last week when, against a deep blue sky, an American interceptor rocket took out an incoming "enemy" long-range, missile (which in a real attack would be carrying a nuclear warhead). Generals and Congressmen and women jumped for joy.
But what was there to be joyous about?
Over the decades of the Cold War the nuclear deterrent was supposed to be the instrument that kept the peace. MAD, it was called- Mutually Assured Destruction. Simply put, if you attacked me you might catch me by surprise and destroy many of my cities and military bases, but in fact you wouldn't dare do it because beyond surprise is my "second-strike force". Hidden away, deep underground, invulnerable to attack, I can retaliate with that.
So in real life you will not dare attack me and I won't attack you. That is a stalemate. That is deterrence.
Forget morality, forget the chance of a rogue or accidental launch – this is what the military say kept the peace throughout the Cold War, and maybe still does as the ice cap returns, argue its supporters.
However, if there is now going to be a big jump in technology and you can intercept my second-strike with your interceptor rockets we no longer have the surety of MAD. I'm wide open and you can "get me". You no longer fear retaliation and I will have no choice but to surrender after you have demolished some of my cities and military bases.
Fortunately, the technology is still in its early stages. Read the rest of this entry »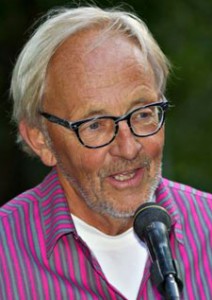 By Gunnar Westberg
TFF Board member
April 17, 2017
North Korea was utterly destroyed in the Korean war. The people of DPRK, the Democratic People's Republic of Korea, are not allowed to forget that USA considered using nuclear weapons against them.
There are frequent exercises when the population is rushed into underground shelters where they have to stay for days. The perceived, and maybe overblown, threats from the South are an effective way in raising support for the political leaders.
The leaders of DPRK believe that their nuclear weapons will deter an attack from the south. Look at Khadafi in Libya, they say, he gave up his nukes and was attacked. Saddam Hussein had no nukes, he was attacked. We shall not give up the nuclear deterrent as long as we are under threat.
In 1991 USA withdraw all nuclear weapons from South Korea. Subsequently North Korea and South Korea signed the Joint Declaration on the Denuclearization of the Korean Peninsula, whereby both sides promised they would "not test, manufacture, produce, receive, possess, store, deploy or use nuclear weapons".
The North Korean nuclear weapons program was mothballed for a longtime. However, the inspections and negotiations were repeatedly interrupted and the whole agreement was several times in jeopardy.
In 1994 the previous US President Jimmy Carter travelled to Pyongyang to meet with DPRK president Kim Il Sung. Read the rest of this entry »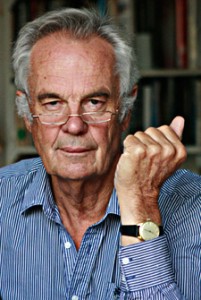 By Jonathan Power
April 18th 2017.
There are 29 states which have at one time or another set about becoming nuclear weapons powers or have explored the possibility. Most have failed or drawn back. Only the US, Russia, France, UK, China, India, Israel, Pakistan and North Korea have crossed the threshold. Only the first five have long range, nuclear-tipped, missiles. North Korea wants to walk in their footsteps.
The common belief that when a state has decided to do so it goes for it as fast as it can is wrong. Sweden, Japan, Algeria, Australia, Italy, Yugoslavia, West Germany, Egypt, Iraq, Switzerland, Syria, Brazil, Argentina, Taiwan, South Korea, Norway, South Africa, Pakistan and India all sought to acquire nuclear weapons but their pace and commitment were different.
In the end all but Pakistan and India became convinced to kill their programs off. For many years Indian leaders, unconvinced of their value or of the morality of use, stalled the urge of nuclear scientists to step up the pace of research and engineering.
Nuclear weapon possession is usually counterproductive. Vipin Narang, in Harvard's "International Security" has shown that "on average, states pursuing nuclear weapons face more armed conflict".
In the case of the US and the Soviet Union (now Russia) it led to an arms race that enabled each side to blow up each other's civilization not just once but many times.
North Korea is today's hot potato. Clearly the regime is moving things forward just as fast as it can. But in past years – during the administrations of Presidents Bill Clinton, George Bush and Barack Obama – North Korea was prepared to compromise. Read the rest of this entry »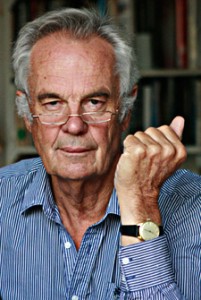 By Jonathan Power
March 23rd, 2017
The Asian economies are picking up speed again. After the big hit from Wall Street when the bank, Lehman Brothers, collapsed in a heap in 2008, sending shock waves everywhere, a recovery is now in the works.
How many child deaths in the Third World did these bankers cause?
Another question is will future growth be like the past- fast but severely inequitable? The same growth before 2008 that reduced absolute poverty created a widening gulf between the haves and have-nots.
But isn't that sufficient for the day, many ask? Absolute poverty must be the key mark of progress- raising incomes, giving people more money to seek education for their children or medical care or filling the coffers for the state so that it can fund bore holes in the countryside and sewers in the urban slums.
After all in the period of rapid growth from 1990 to 2008 the number of people living in extreme poverty was almost halved, from more than 1.5 billion to 850 million.
China's poverty fell dramatically from when 85% of the population lived on less than $1.25 a day to when only 13% lived in poverty. India has also reduced poverty rapidly, particularly under the last Congress government of Manmohan Singh and Sonia Gandhi, but the voters still fell for the opportunistic populism of the BJP and voted Congress out.
Of course there are good arguments why the progress made has not been seen as enough, not just because of rising inequality but because India and China between them have two-thirds of the world's poor.
Escaping poverty is not enough. Read the rest of this entry »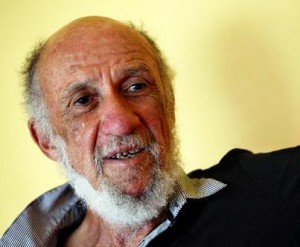 By Richard Falk
When the Clinton campaign started bitching about Russia interfering in US elections by hacking into the DNC I was struck by their excesses of outrage and the virtual absence of any acknowledgement that the United States has been interfering in dozens of foreign elections for decades with no apparent second thoughts.
CNN and other media brings one national security expert after another to mount various cases against Putin and the Kremlin, and to insist that Russia is up to similar mischief in relation to the upcoming French elections.
And never do they dare discuss whether such interference is a rule of the game, similar to espionage, or whether what was alleged to have been done by the Russians might lead the US political leaders and its intelligence agencies to reconsider its own reliance on such tactics to help sway foreign elections.
Is this selective perception merely one more instance of American exceptionalism?
We can hack away, but our elections and sovereign space are hallowed ground, which if encroached upon, should be resisted by all possible means. It is one thing to argue that democracy and political freedom are jeopardized by such interference as is being attributed to Moscow, and if their behavior influenced the outcome, it makes Russia responsible for a disaster not only in the United States but in the world.
The disaster is named Trump.
Assuming this Russian engagement by way of what they evidently call 'active measures' occurred is, first of all, an empirical matter of gathering evidence and reaching persuasive conclusions.
Assuming the allegations are to some extent validated, it hardly matters whether by what means the interference was accomplished, whether done by cyber technology, electronic eavesdropping, dirty tricks, secret financial contributions, or otherwise.
What is diversionary and misleading is to foster the impression that the Russians breached solemn rules of international law by disrupting American democracy and doing their best to get Trump elected or weaken the Clinton presidency should she have been elected.
The integrity of American democratic procedures may have been Read the rest of this entry »