Archive for the 'Nobel Peace Prize' Category
By Jan Oberg
On Saturday, December 2 2017, Johan Galtung is awared the alternative peace prize, The People's Peace Prize In Accordance With Nobel's Will.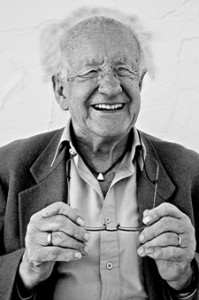 Who is Johan Galtung
Born in Norway 87 years ago. The most innovative and productive figure in international peace and cconflict research. Has taught at 50 universities around the world and received 50 honorary degrees and other prizes. Consultant to a series of international organisations, the UN in particular.
Author of about 160 books in fields such as peace and peace-making, security politics, violence, alternative defence, macro history, mathematics, peace journalism, future research, social science methodology, world order issues, economics and theory of science.
Has been a mediator and produced peace plans in around 100 conflicts – among them Palestine-Israel, the Middle East as a region, North and South Korea, Equador and Peru, former Yugoslavia, East and West.
Is the founder of Peace Research Institute, Oslo, PRIO, and the network and net university Transcend.
Still very active and operates globally, lives in Spain, Japan and the US. Married to Fumiko Nishimura.
The Prize
Has been created as a constructive alternative to the official Nobel Peace Prize in Oslo which, for years, has been awarded in defiance of Alfred Nobel's will – however not this year when ICAN, the International Campaign to Abolish Nuclear Weapons, will receive the prize on December 10.
The Prize is decided by and awarded by the Peace Movement of Orust, a small association at a small island on the West coast of Sweden – an organisation headed by two other pioneers of peace, Erni and Ola Friholt, who have also passed 80.
This prize comes with no money but love and honour.
Av Jan Öberg

På lördag den 2:a december 2017 tilldelas Johan Galtung det alternativa fredspriset, Folkets Fredspris i Enlighet med Nobels Testamente.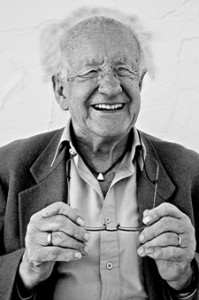 Vem är Johan Galtung?
Född i Norge för 87 år sedan. Fredsforskningens mest innovativa och produktiva gestalt. Har varit professor på 50 universitet världen runt och fått 50 hedersdoktorat och priser. Rådgivare för många internationella organisationer, speciellt FN. Författare till 160 böcker inom bl a fred, säkerhetspolitik, våld, alternativt försvar, makrohistoria, matematik, fredsjournalistik, framtidsforskning, socialvetenskaplig metod, världsordning, ekonomi, vetenskapsteori.
Har medlat i och skapat fredsförslag beträffande 100 internationella konflikter – bl a Israel-Palestina, Mellanöstern som region, Nord- och Sydkorea, Ecuador och Peru, fd. Jugoslavien, Öst och Väst.
Skapade PRIO, fredsforskningsinstitutet i Oslo, och nätverket/universitetet Transcend.
Fortfarande globalt operativ – lever i Spanien, Japan och USA. Gift med Fumiko Nishimura.

Priset
Skapat som konstruktivt alternativ till det officiella Nobel-priset i Oslo, som i åratal har ignorerat Alfred Nobels testamente – dock inte för 2017 där ICAN, International Campaign to Abolish Nuclear Weapons, ska få ta emot priset den 10:e december.
Det bestäms och delas ut av Fredsrörelsen på Orust, en liten förening på en liten ö i Bohuslän, västra Sverige – en förening som leds av två andra pionjärer inom fred, Erni och Ola Friholt, bägge också 80 år fyllda.
Med priset följer inga pengar utan kärlek och heder.

Bakgrund
Friholtarna och Orust-rörelsen har ett livslångt engagemang för ickevåld, global utveckling, kvinnors rätt, konst och poesi. Rörelsen representerar det bästa inom nordisk folkrörelseverksamhet och fred och står bakom Sveriges förmodligen bästa föredragsserie, i Henåns Kulturhus, med forskare, journalister, författare – alltid med humanistisk, globalt, kritiskt och konstruktivt perspektiv.
Dialog, inte konfrontation. Högt på intellektualism och integritet, lågt på populism, politisk korrekthet och sekterism.
Kort sagt, Nordens viktigaste fredsrörelse, en lokal-global rörelse helt i Gandhis anda med en rak linje tillbaka till Galtungs första bok från 1955, med filosofen Arne Næss,"Gandhis Politiske Etikk".

Betydelse
Ingen som helst – om man ska tro svenska och utländska medier, men det ska man som bekant inte.
Men nog så betydelsefull i substansen – för forskning, fred, fri opinionsbildning och folkhemstradition – och som konstruktiv kommentar till dagens svensk-amerikanska säkerhetspolitik, som Nobel skulle ha beklagat djupt.
Kort sagt, för motståndets och alternativens etik.
Ett Nobelsk-Gandhianskt pris som ligger helt i linje med en annan norrman, Nordahl Grieg's, formulering att "Stilt går granaternas glidende bånd. Stans deres drift mot död, stans dem med ånd. Kringsatt av fiender, gå in i din tid."

Ceremonin
Lördag den 2:a december på Svanviks gamla skola vid Stocken på Orust 10:00 med föredrag av Johan Galtung och Jan Öberg (om Galtung), musik, fackeltåg och 19:00 Nobel-bankett och utdelning av fredspriset.
Arrangeras med stöd av Orust Kommun och Sensus.

Kontakt
Ola och Erni Friholt på ernifriholt@tele2.se, tel +46 (0)304-51215 – eller
Jan Öberg på +46 (0)738 525200

By Per Gahrton
Former Member of the European Parliament, Green Party of Sweden
PhD Sociology
Lund, Sweden, October 2017
A lecture at the XI Congress of Ukrainian European Studies Association, Kharkiv National University, October 20, 2017
Introduction: Sweden-Ukraine ties
A couple of days ago Swedish media reported that a wild boar, shot some 200 kilometres north of Stockholm, had been found to contain ten times more radioactivity than permitted by the health authorities. As you may guess, this radioactivity emanated from the Tjernobyl nuclear disaster in 1986. This shows that we live in one globalized world and that my Sweden and your Ukraine are linked together.
Another example of Swedish-Ukrainian common experience might be the battle of Poltava in June 1709, which according to Wikipedia resulted in the "beginning of Sweden's decline as a Great Power". As belligerents, Wikipedia lists on one side Sweden and Ukraine, on the other Russia.
However, this military defeat against the Tsar may have been a blessing for the Swedes, because afterwards the Swedish people toppled the dictatorship of the king and introduced what is called The Times of Freedom (Frihetstiden), when a four-chamber parliament including peasants, ruled the country for half a century. Though it was not a full-fledged democracy (women and the poorest men were excluded) it was a starting point, well before the French Revolution.
About hundred years later Sweden suffered another defeat against Russia, which in 1809 conquered Finland, a country that until then had been an integral part of the Swedish kingdom.
Although many Swedes wanted to retake Finland, today most historians think that perhaps even this defeat was a blessing, for two reasons: First, the inevitable Finnish struggle for independence – which celebrates its 100th anniversary this year – was not conducted against Sweden but against Russia. And secondly, the political elite decided, as expressed by the famous poet Esaias Tegnér, to "reconquer Finland inside the borders of Sweden" which meant to build a peaceful and rich society and give up wars and dreams of territorial expansion and great power status.
Since then Sweden has been militarily non-aligned and has seen no war for more than 200 years.
Examples of Scandinavian conflict-resolution
However, earlier throughout history Scandinavia has been an arena for endless internal wars, mainly between the Danish and Swedish kingdoms. Like so often people have fought with those who should be their closest friends – their neighbours. Read the rest of this entry »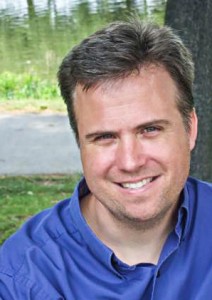 By David Swanson
October 6, 2017
The Nobel Peace Prize was awarded Friday to the International Campaign for the Abolition of Nuclear Weapons (ICAN) — listen to my radio show with one of ICAN's leaders two years ago here.
It's conceivable that some Americans will now learn, because of this award, about the new treaty that bans the possession of nuclear weapons.
This treaty has been years in the works. This past summer 122 nations agreed on the language of it, including these words…
Continue to the original here
By Jan Oberg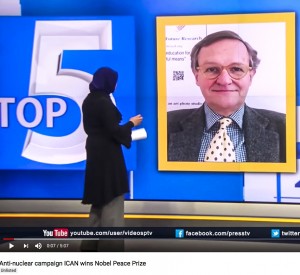 Jan Oberg's comments to Iran's PressTV on this happy occasion.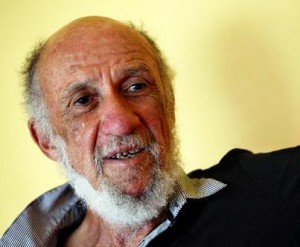 By Richard Falk
Professor emeritus of international law at Princeton University and University of California, Santa Barbara, board member of The Nuclear Age Peace Foundation and TFF Associate since 1985
Finally, the committee in Oslo that picks a winner of the Nobel Peace Prize each year selected in 2017 an awardee that is a true embodiment of the intended legacy of Alfred Nobel when he established the prize more than a century ago.
It is also a long overdue acknowledgement of the extraordinary dedication of anti-nuclear activists around the planet who for decades have done all in their power to rid the world of this infernal weaponry before it inflicts catastrophe upon all living beings even more unspeakable that what befell the cities of Hiroshima and Nagasaki on two infamous days in August 1945.
Such a prize result was actually anticipated days before the announcement by Fredrik Heffermehl, a crusading Norwegian critic of past departures from Nobel's vision by the prize committee.
In making the prediction that the 2017 prize would be given in recognition of anti-nuclear activism Heffermehl prophetically relied on the outlook of the current chair of the Nobel selection committee, a distinguished Norwegian lawyer, Berit Reiss-Andersen, who has publicly affirmed her belief in the correlation between adherence to international law and world peace.
The recipient of the prize is ICAN, International Campaign to Abolish Nuclear Weapons, a coalition of more than 450 civil society groups around the world that is justly credited with spreading an awareness of the dire humanitarian impacts of nuclear weapons and of making the heroic effort to generate grassroots pressure sufficient to allow for the adoption of the UN Treaty on the Prohibition of Nuclear Weapons by 122 UN members on 7 July 2017 (known as the 'BAN Treaty'). Read the rest of this entry »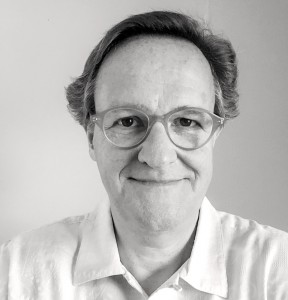 Jan Oberg
TFF co-founder and director
Our thanks to the Nobel Peace Prize Committee for awarding its 2017 Prize to ICAN – the International Campaign to Abolish Nuclear Weapons.
Undoubtedly nuclear disarmament and, ultimately, nuclear abolition is a major – if not the major – goal of humankind. There can be no lasting peace with these weapons and there exists no goal the achievement of which would legitimate the use of this type of weapons.
Even when not used, nuclear weapons cause problems, distrust, risks and pretext for wars – think Russia-NATO, Iraq, the nuclear deal (JCPOA) with Iran, US-North Korea, Israel, India-Pakistan – and documented technical malfunctions, human failures, and accidents with nuclear weapons.
Secondly, this year's award honours the UN Charter, Article 1 of which states the essentially important norm that peace shall be brought about by peaceful means.
It is also in clear support – as was emphasized by the Committee's chairwoman, Berit Reiss-Andersen, herself a lawyer – of the NPT of 1970, the Non-Proliferation Treaty. The NPT states the longterm goal of general and complete disarmament, that the countries who possess nuclear weapons shall, in good faith, negotiate them away as a quid pro quo for others who may want to acquire nuclear weapons abstain from doing so. That is, possession is as important to abolish and a key to secure non-proliferation. Regrettably, all those who possess nuclear weapons have done the opposite of negotiating them away.
Thus, this year's prize is a very important support for international law and the UN – our basic common normative system and foundations of international law that has been ignored (also by the media) and violated time and again during the last 20-30 years.
Third, it is of tremendous importance that this year's award goes to a civil society organisation and not to a government representative. World peace is a massive citizens' desire anywhere, whereas governments (with few exceptions) conduct such policies that trample upon this desire.
Fourth – and no less important than the above, this year's Award honours the essential criteria of Alfred Nobel's will. Importantly, this was emphasized by Reiss-Andersen. Given some of the recent awardees non/anti-peace work, there is a reason to congratulate not only ICAN but also the Committee for getting it absolutely right this year.
May it be the beginning of a new drive on the road toward peace with no more accidents in the ditch.
Those of us who, since 2007, have been engaged in a public information campaign about the Committee's non-adherence, in a number of cases, to Alfred Nobel's will, feel good today.
The Nobel Committee calls it "the world's most prestigious prize" and it is essential that it be awarded only to people whose work falls clearly within the criteria of the will. It is neither a human rights, humanitarian, women's or general do-good prize. It's for everything that has to do with reducing warfare, risks of it, militarism. It is for disarmament, reduction of forces, negotiated solutions to conflicts, peace conferences and international sister- and brotherhood.
Most media do not seem to know that – also not that lots of nominations this year too were totally irrelevant no matter their other, non-peace qualities.
Finally, it is hardly unreasonable to view this year's choice is a mild kick to the countries who have worked against the BAN Treaty that ICAN's work has helped so efficiently to bring about – NATO in particular.
All NATO countries have ignored the BAN Treaty (as has the other nuclear countries Russia, China, India, Pakistan, North Korea and Israel). This only goes to show how important the BAN Treaty is.
But the US is known to have put pressure on NATO members and others such as Sweden with direct threats to them should they sign the BAN Treaty (NATO countries' mainstream media haven't told you much about that whereas they fill you with so far non-documented rumours of Russian interference in other countries).
It's high time to encourage, as the Nobel Committee chair emphasized, all those who possess (or store) nuclear weapons to change their policies and join humanity. They have no right and have never been given a mandate to possess these weapons and thereby threaten, potentially, the survival of humanity.
It's all a matter of political will and moral courage. None of them base their possession of nuclear weapons on laws. The NATO Treaty doesn't mention them at all.
The nomination of ICAN can be seen on the Nobel Peace Prize Watch here.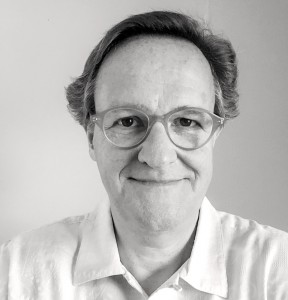 By Jan Oberg
These two top officials behind major US wars (Iran/Afghanistan and Vietnam/Cambodia/Laos) and regime change (against Allende, Chile) will speak at the first of a new event, The Nobel Peace Prize Forum Oslo, created by the Nobel Institute in Oslo. More here.
The leaders of the two institutions declare that they are proud to have succeeded in getting these two diplomats to Norway – and the media of course will be there. The event is sponsored by the California-based company InCircl – a marketing and mobile payment company.
The university rector is dr. med. and participant at Bilderberg world elite power group in 2011 Ole Petter Ottersen and you can write him at rektor@uio.no
These two experts on warfare and interventionism will – Orwellian style – speak about "The United States and World Peace After The Presidential Election".

This is the country that, since 1980, has intervened violently in Iran, Libya, Lebanon, Kuwait, Iraq, Somalia, Bosnia, Afghanistan, Sudan, Kosova/Serbia, Yemen, Pakistan, Syria, i.e. 14 Muslim countries. It has some 630 base facilities in 130+ countries. It has its US Special Forces (SOF) in 133 countries.
It has used nuclear weapons without apology and owns the second largest arsenal of nuclear weapons.
The US stands for about 40% of the world's military expenditures, is the world's leading arms exporter and has killed more people than anybody else since 1945. It's the master of (imprecise) drone strikes. It presently supports Saudi Arabia's bestial war on Yemen and conducts a military build-up in Asia and the Pacific planning, as it seems, for what looks like a future confrontation with China. And not with terribly positive results in its Middle East policies since 1945.
So with all these credentials, please tell us about world peace!
The U.S. should be seen as quite Read the rest of this entry »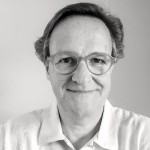 By Jan Oberg
Added at the bottom on November 23, 2016:
The – bizarre – White Helmet Mannequin Challenge video;
The Swedish Institute of International Affairs's event with the White Helmets on November 24;
The Right Livelihood Award Foundation's Award Ceremony to take place on November 25
While thousands of humanitarian organisations around the world are struggling fiercely with diminishing support from governments and the public, one has achieved a surprising amount of support from Western governments in a surprisingly short period of time and gained a surprising attention from mainstream media and ditto political elites: The Syrian Civil Defence or White Helmets.
Their name of course makes you think of the UN's Blue Helmets and white is the colour of those who should be protected in harm's way – and the colour of innocence. However, for many years there has been an Argentinian relief organisation with the same name.
The SCD or White Helmets counts nearly 3.000 rescue workers who operate in very dangerous areas in rebel-held territories in Syria and claims that it has, in three years, rescued about 70.000 lives according to its Twitter account (or 65 per day).
Contrary to what you might think, it isn't a Syrian organisation because Syria has its own organisation, incidentally also called Syria Civil Defence, which was established in 1953 and is registered with ICDO, the International Civil Defence Organisation, since 1972.
The White Helmets seems to have an annual budget of US$ 30 million and has raised a total support of well over US$ 100 million. And it seems that they operate exclusively in war zones in which the fighting against the Syrian government and the Syrian Arab Army takes place, i.e. in 'liberated' areas where hundreds of groups and some 80 countries, mainly NATO members, Gulf states and Saudi-Arabia, operate.
On the White Helmets' briefing page it is stated that "funding for their humanitarian relief work is received from the aid budgets of Japan, Denmark, the Netherlands, the United Kingdom and the United States."
Here is how the Foreign Ministry in Copenhagen explains the roughly US$ 9 million to the White helmets from Denmark, a country that bombs in both Iraq and Syria.
Other civil society and humanitarian organisations inside Syria have not been so fortunate. You've probably not heard that much about the Syrian Arab Red Crescent and its work? How much/little support have they received from Western humanitarian-concerned governments? And in general, civil society organisations in Syria – women, peace, human rights, culture, etc. – have received nothing like US$ 100 million in a few years and no one has such a flashy media appearance as the White Helmets.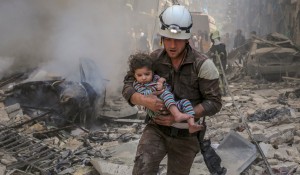 Photo from the White Helmets' homepage
The White Helmets was started in 2013 by James Le Mesurier who seems to have tried a little of everything everywhere, including the grey zones of special forces and intelligence in virtually all NATO wars, Yugoslavia in particular. He later set up a foundation in Holland to gather the funds. Here is a recent account by Scott Ritter, former US Marine Corps intelligence officer and weapons inspector in Iraq with tremendous knowledge of things Middle East:
"The organizational underpinnings of the White Helmets can be sourced to a March 2013 meeting in Istanbul between a retired British military officer, James Le Mesurier—who had experience in the murky world of private security companies and the shadowy confluence between national security and intelligence operations and international organizations—and representatives of the Syrian National Council (SNC) and the Qatari Red Crescent Society. Earlier that month, the SNC was given Syria's seat in the Arab League at a meeting of the league held in Qatar.

At that meeting, the SNC assumed Syria's seat, and the Arab League authorized member states to actively provide support, including arms and ammunition, to the Syrian rebels. The Qataris, working through the SNC, helped assemble for Le Mesurier $300,000 in seed money from Japan, the United States and the United Kingdom for a seven-day course designed to train and equip a 25-person rescue team, recruited by the SNC, for duty in so-called "liberated areas" of Syria. The SNC made available a pair of Syrian activists—Raed Saleh and Farouq Habib—to assist Le Mesurier in this work.
The group is – as will be seen below – treated as uncontroversial in virtually all Western mainstream media. However, there is enough material with documentation to merit caution. Read the rest of this entry »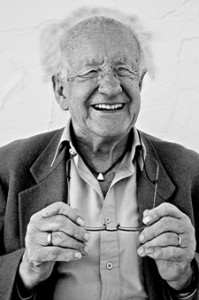 By Johan Galtung
Alfaz, , Spain 13 October 2016
[1] Only the government side got the prize 7 October, not FARC; the same mistake as the 1971 prize only to Willy Brandt, not also Brezhnev and the 2000 prize to Kim Dae-jung, not also to North Korea. It takes (at least) two to make a handshake; one hand is only shaking the air.
[2] The agreement does not include ELN guerrilla and para-militaries, fighting against and for the status quo, with no indication they will continue doing so; possibly filling in for FARC and the government.
[3] Is the deal symmetric with both sides abstaining from violence, or rather asymmetric, disarming only FARC and bringing demobilized guerrilleros back to "normal" life, not also parts of the army?
[4] Crimes have been committed by all sides in Colombia–crimes mostly by omission by the government, and crimes of violence by commission by all parties–and justice is now not being served.
[5] The prize confuses cease-fire with peace, unlike the 1998 prize to Nelson Mandela and Willem de Klerk not only for cease-fire but for solving the underlying conflict of South Africa: equal dignity through democracy, by One Person-One Vote regardless of the skin color. Read the rest of this entry »