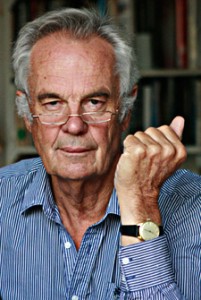 By Jonathan Power
Politicians have it in their DNA to hype our supposed present dangers. So do journalists. So does the military-industrial complex. So do certain think tanks and university professors who depend on sounding the alarm about this and that to gain grants from foundations.
When Leon Panetta was defence secretary under President Barack Obama he was not atypical when he said that any defence cuts would undermine the military's "ability to protect the nation" and reductions would "invite aggression".
Yet today's wars tend to be low-intensity conflicts that on average kill 90% fewer people than the wars of the 1950s. The first decade of this century had fewer war deaths than any decade of the last century.
As for terrorism nothing is more over-hyped.
Of the 13,186 people killed in terrorist attacks in 2010 only 15 were American citizens. Unless you live in Pakistan, Afghanistan, Iraq, Yemen, Somalia or Syria the chance of dying from a terrorist attack today has fallen to just above zero. Even the latest spate of bomb attacks in France and Belgium barely affect this world percentage.
The US is almost Islamic terrorist-free. What terrorism there is comes from right wing white men. Read the rest of this entry »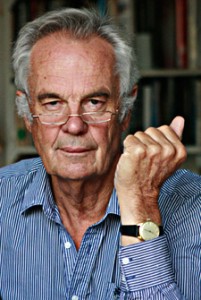 By Jonathan Power
August 16th 2006
The announcement was made yesterday – August 15 – by Japan's Finance Ministry: In the last quarter of the year the Japanese economy grew at an annualised rate of 0.2%. "One wonders if the economy will remain at a standstill for the rest of the year", the Financial Times asks.
But then Japan's economy has been becalmed for 30 years. Even though the government has poured billions of dollars into the economy it has had only a small effect in boosting demand.
One wonders when the government will give up and what happens then – another decade of minimal growth? If that is what happens how much does it matter? To the Japanese themselves it seems not that much. By and large they are contented with their lot.
The rest of the word may be worried as a powerful country is importing less and less. It does not contribute to world economic growth as it did before when its fast growing economy progressed at Chinese rates from a much higher base.
Some American and European economists are worrying that the Japanese "disease" will spread before long among all the leading economies. Indeed it could be argued that with Europe in the doldrums – apart from Sweden and Poland – and the US economy not steaming ahead as it once did, this may be already happening.
The former US Treasury Secretary Larry Summers has said that the world faces looming "secular stagnation" – a persistent period of low growth, low inflation and low interest rates.
But is this such a bad thing if the cost of living also falls? Read the rest of this entry »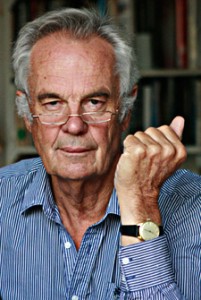 By Jonathan Power
August 9th 2016
Nearly everyone I talk politics to says the world is in a mess. But I live in a student town – Lund in Sweden – and most of them have nothing to measure their opinions against. They know not much about the Cold War, the Cuban missile crisis, Watergate or the great famines in Africa and India.
In many ways most of us live in the best of times, on better incomes than our parents, with longevity increasing all over the world, not least in the poorer countries and helped by inventions that our parents never dreamt were possible.
As for war, as each year goes by less people are killed, UN peacekeeping is more advanced and sophisticated than before, Russia and the West, although at loggerheads over Ukraine, worked together to get Iran to give up its nuclear plans and are talking now about how to cooperate against ISIS.
However, it is true overall things don't look good in Syria, Ukraine, Egypt, Afghanistan, Saudi Arabia, Iraq, Turkey and Southern Sudan but the rest of the world looks reasonably peaceful. Russia and the US are overloaded with nuclear weapons and appear to have put future agreements on big reductions on the shelf. Nevertheless, they have already reduced the total number of nuclear-tipped missiles from 70,000 to 16,300 and placed limits on large standing armies in Europe.
Arguably the biggest problem in the world today is that the political elite and much of the media in both Russia and the US (less so in Europe) are gearing up for a new Cold War. A dispassionate conversation between the two sides becomes ever more difficult. Read the rest of this entry »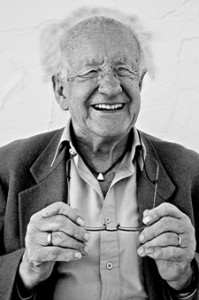 By Johan Galtung
It does not look good. The key problem is not Brexit, the unlikely victory of older English longing back to the Land of Hope and Glory–not made invisible by a cloak of EU–against nothing less than the City of London using the EU for their purposes.
The Leavers are deceiving themselves; they will be more "special relationed" to USA than ever now that USA has lost their "link to the continent". And the Remainders will find their ways, more of them will be operating out of Brussels, Luxembourg, Strasbourg and other key points in the EU.
The problem is, "Can Germany lead Europe alone?" (Anna Sauerbrey, INYT 5 Jul 2016). Her conclusion: "Germany may have to take command, after all… being at center stage, it might as well perform".
But how?
The present EU structure has Germany on top, then the Nordic members weakened by Brexit, then the Latin countries with France and Ireland, then the Eastern European members of whom solidarity is demanded for the crimes of the others leading to mass migration, and at the bottom Greece tortured by EU. A Europe under German leadership was among the goals of both WW1 and 2.
On June 2 the German Parliament recognized the Armenian genocide; during WW1 when the German Empire was an ally of the Ottoman Empire. But no recognition of the German genocide of about 75,000 Herero-Nama in Namibia 1904-1908, by poisoning wells used by women and children.
A simple, crystal-clear case. The former is complex, with Turks also asking Kurds to get rid of Armenians by a death march for many through the desert to Lebanon in return for freedom for the Kurds. Which they did not get, but many live in Turkey where Armenians lived.
A Germany not coming to grips with its past cannot be trusted. And: "A sincere confrontation with the past makes a country stronger" (Colonialism Reparation-Newsletter Jul/16). As the Herero-Mama insist: "A lasting solution about us /cannot be negotiated/ without us."
As to EU itself: the expansion in scope–membership–and domain–functions–did not work. Some contracting may work better. Brexit clears the ground for US-independent foreign military policy, for better and for worse. A two-speed EU may be on the horizon, tighter for some, looser for others. Better adjusted to realities.
But Europe is ridden by another age-old conflict looming large or larger: EU with Russia. Or, more basically, Catholic-Protestant Europe against Orthodox Europe, the borderline being inside Ukraine. Is there some way that out of several conflicts we may build peace? Read the rest of this entry »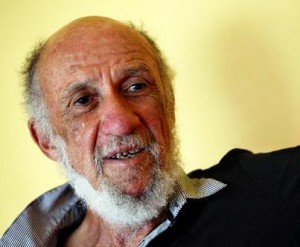 By Richard Falk
The Case for Disengagement
A few years ago Barack Obama made much of an American pivot to East Asia, a recognition of China's emergence and regional assertiveness, and the related claim that the American role in Asia-Pacific should be treated as a prime strategic interest that China needed to be made to respect.
The shift also involved the recognition by Obama that the United States had become overly and unsuccessfully engaged in Middle Eastern politics creating incentives to adjust foreign policy priorities. The 2012 pivot was an overdue correction of the neocon approach to the region during the presidency of George W. Bush that reached its climax with the disastrous 2003 intervention in Iraq, which continues to cause negative reverberations throughout the region.
It was then that the idiocy of 'democracy promotion' gave an idealistic edge to America's military intervention and the delusion prospect of the occupiers receiving a warm welcome from the Iraqi people hit a stone wall of unanticipated resistance.
In retrospect, it seems evident that despite the much publicized 'pivot' the United States has not disengaged from the Middle East. Its policies are tied as ever to Israel, and its fully engaged in the military campaigns taking place in Syria and against DAESH.
In a recent article in The National Interest, Mohammed Ayoob, proposes a gradual American disengagement from the region. He makes a highly intelligent and informed strategic interest argument based on Israel's military superiority, the reduced Western dependence on Gulf oil, and the nuclear agreement with Iran.
In effect, Ayoob convincingly contends that Read the rest of this entry »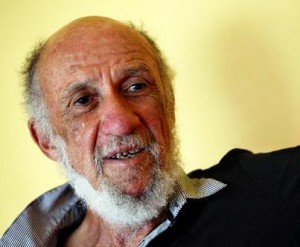 By Richard Falk
Prefatory Note
I am posting some reflections on Gerry Spence's Police State, an ominous book, finely wrought, that we should all read. Besides being my close friend, Gerry is a lawyer par excellence, as well as being someone possessed of deeply artistic, humanistic, and ethical disposition. The book pertains to the situation here in America, but as recent events in Paris, San Bernidino, and Colorado Springs confirm, we are in danger of moving without realizing it toward some kind of 'global police state,' all in the name of security, trampling on the rights and self-esteem of billions of people and extinguishing the freedom of all. Such a devastating scenario cannot be separated from the predatory features of global capitalism in its present neoliberal phase.
Gerry Spence
Police State: How America's Cops Get Away with Murder
New York: St. Martin's Press, 2015
$27.99 hardcover
Amazon $19.43; Kindle $14.99.
In an America gripped by one story after another of culpable police violence, it is hard to imagine a more timely book than Police State. Not only is the topic of urgent relevance, the author is supremely qualified by a long life of experience and reflection to give us an authoritative bird's eye view.
Gerry Spence, a trial lawyer par excellence, with the extraordinary credential of never having lost a criminal case, which is some achievement, considering that he has been practicing law for well over half a century. Here on the West Coast, splitting his residence between native Wyoming and California, Spence is as close to being a celebrity as a lawyer can get.
He was a nightly TV commentator of the notorious O. J. Simpson trial and has been the lead lawyer in a whole series of high profile criminal cases whose vivid style of oratory creates unforgettable impressions on the part of those lucky enough to have Spence on their side or those so unfortunate as to have him as their adversary.
Somehow, Spence also finds time to write novels, publish books of superb photographs, compose poems, and even paint pictures and photomontages that no art gallery would be ashamed to display. Additionally, he founded a Trial Lawyers College in Wyoming that has over the years trained hundreds of criminal defense lawyers to become more effective in judicial settings, not primarily by knowing the law better, but by learning how to win the battle of hearts and minds of juries and judges.
It is Spence's strong conviction that gaining the psychological edge in judicial cases decides many more cases than what is learned in even the best law schools.
In short, Spence is a remarkable polymath who both defies the imperative of specialization that haunts our age and dispenses wisdom in a manner that only a modern folk hero from Wyoming can do. And this is not all. Spence's personality (and ego) overflows any container, whether it be geographic borders or the walls of a courtroom.
Such a vivid and fascinating presence creates a temptation to talk endlessly about this exceptional man rather than the compelling story he is telling in Police State. While struggling to resist the temptation, I should disclose that Gerry Spence is a cherished friend, we share intimacies over lunch whenever we both happen to be in Santa Barbara at the same time, which unhappily for me is not often enough.
We agree on most core issues, and fight about how to interpret the trivial ones, which is I think which is what always allows deep friendship to flourish.
Now to the book Police State. And in this 6 min video Spence talks about the book. Read the rest of this entry »

The Livia Foundation was initiated by The Danish Centre for Conflict Resolution with an aim to enhance its efforts to directly address conflicts in societies through nonviolent interventions – in Denmark and beyond.
The name LIVIA refers to the olive twig, an ancient symbol of 'approaching peacefully'. Also, at the end of the biblical flood, a dove returned to Noah's Ark with the twig from an olive tree to signify 'end of troubles'.
The Livia Foundation aims to create hope by promoting nonviolent conflict resolution in the world:
• making visible all the courageous, nonviolent efforts in evidence on all continents;
• supporting projects and individuals who demonstrate that severe social conflicts can be efficiently resolved through a wealth of ideas and dialogue;
• inspiring politicians, media, organizations and the general public to apply constructive, nonviolent approaches to conflict resolution
• creating conflict preparedness, locally and internationally Economy and organization
The LIVIA Foundation has raised app. DKK 700.000 or well over US$ 100.000. The bulk of these funds is spent on awards and other events, while DKK 250.000 is tied up as the foundation's statutory capital in the Merkur Bank.
The capital comes from personal donations, from the author fees of the book 'Conflict and Contact', from foundations and from the Centre for Conflict Resolution.
The Livia Foundation is a civic, non-political, non-religious, non-profit initiative. We work to promote new ways to support creative, constructive nonviolent conflict resolution.
The foundation is headed by its Board assisted by a large number of active persons, who are particularly active around the prize awards. All are volunteers.
More about Livia and who has been awarded its Prize earlier here.
The worldwide examples of nonviolent action are admirable, but only rarely do they reach the front pages of the media.
This is where the Livia Foundation is working to make a difference:
We will make the life-affirming ideas and solutions known to a larger public, by drawing attention and giving a voice to people working within creative conflict resolution.
Else Hammerich, TFF Associate and former TFF Board member, has been in the forefront of both the Centre's and the Livia Foundation's establishment and TFF is proud to help promote knowledge about it and identifying the best possible candidates for the Livia Prize.
See at the end of this presentation how you may nominate someone for this prestigious Prize. Read the rest of this entry »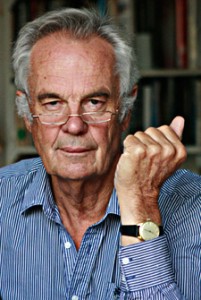 By Jonathan Power
August 2nd 2016.
How far behind the West is China? Is its economy still booming so it could within 20 years overtake America? Is its military becoming of such a strength it will take the big decision to confront the US navy in the South China Sea?
While it is obvious that the Chinese leadership is much more far sighted and cautious than, say, Donald Trump, can one conclude with 100 % certainty that potentially dangerous clashes won't occur?
The communist leadership believes that before long it will be the world's biggest economy. Yet if one looks at national income per head it is way down the league table of economic achievers. Size is not everything. Moreover, if one starts from a low base, as China did before the paramount leader, Deng Xiaoping, introduced capitalism in 1978, fast rates of growth, as reported in government statistics, overstate what is happening in many parts of the country.
Away from the booming coastal areas China is extraordinarily backward, with the countryside and smaller towns looking like, at best, Central America, at worst India.
The US, Japan, South Korea and Europe will always have the technological edge. It's true for most things that the West can do better whatever China does. Compared with past rising powers – Read the rest of this entry »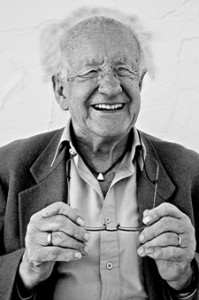 By Johan Galtung
Jondal, Hardangerakademiet, Norway, August 1, 2016
The Hardanger Academy is focused on the three UN concerns, peace-development-environment. This year's symposium was brilliantly opened by Vandana Shiva, a gift to the world from India. She encompassed all three themes with deep insights; holistic and very dialectic in her approach, with forces and counter-forces in all her proposed solutions; with her optimistic activism and engagement. The media missed a golden opportunity to tell the Norwegian public.
She was imported for a week from India, and met with dedicated counterparts and groups in Norway. They are not very visible in public space either; but the Hardanger Academy will try to change that.
What is in public space in Norway?
A mirror image of US public space. If the US media say that Russian hacking was behind the enormous WikiLeaks revelations from the Democratic National Committee computer, so do the Norwegian media. If US media do not tell the content, so do the Norwegian media. The general rhetoric of the Clinton-Trump controversy is slavishly imitated, including the idea that Trump is an agent for Putin, and the silence about Clinton's massive killing as Secretary of State. The behavior one would expect from a compliant client country. But there is more to it.
What is the basic concern of the Norwegian media?
Lifestyle, in short, for good–live graciously, in comfort–and for bad, the many breakdowns, suicides-homicides, divorces, alcoholism. The politics of everyday, personal, life. That in itself is welcome, however, not as a veil draped over national and global politics.
How about Norwegian artists?
With a few exceptions, they are on that line, intensely focused on personal life, often their own, in the smallest detail. No artists write about Norwegian military snipers killing massively in Afghanistan, and the air force by bombing in Libya for the USA–some even presented as useful training exercises. Read the rest of this entry »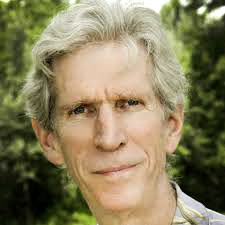 By Gareth Porter
Focusing on domestic issues, Hillary Clinton's acceptance speech sidestepped the deep concerns anti-war Democrats have about her hawkish foreign policy, which is already taking shape in the shadows, reports Gareth Porter.
As Hillary Clinton begins her final charge for the White House, her advisers are already recommending air strikes and other new military measures against the Assad regime in Syria.
The clear signals of Clinton's readiness to go to war appears to be aimed at influencing the course of the war in Syria as well as U.S. policy over the remaining six months of the Obama administration. (She also may be hoping to corral the votes of Republican neoconservatives concerned about Donald Trump's "America First" foreign policy.)
Last month, the think tank run by Michele Flournoy, the former Defense Department official considered to be most likely to be Clinton's choice to be Secretary of Defense, explicitly called for "limited military strikes" against the Assad regime.
And earlier this month Leon Panetta, former Defense Secretary and CIA Director, who has been advising candidate Clinton, declared in an interview that the next president would have to increase the number of Special Forces and carry out air strikes to help "moderate" groups against President Bashal al-Assad. (When Panetta gave a belligerent speech at the Democratic National Convention on Wednesday night, he was interrupted by chants from the delegates on the floor of "no more war!"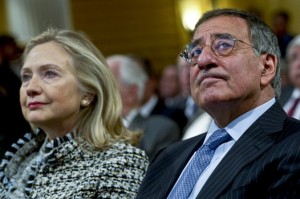 Defense Secretary Leon Panetta with Secretary of State Hillary Clinton at NATO conference in Munich, Germany, Feb. 4 (Official Defense Department photo)
Flournoy co-founded the Center for New American Security (CNAS) in 2007 to promote support for U.S. war policies in Iraq and Afghanistan, and then became Under Secretary of Defense for Policy in the Obama administration in 2009.
Flournoy left her Pentagon position in 2012 and returned to CNAS as Chief Executive Officer. She has been described by ultimate insider journalist David Ignatius of the Washington Post, as being on a "short, short list" for the job Secretary of Defense in a Clinton administration.