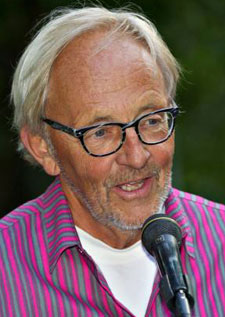 By Gunnar Westberg
The proposition that nuclear weapons can be retained in perpetuity and never used – accidentally or by decision – defies credibility".
Other serious close calls
In November 1979, a recorded scenario describing a Russian nuclear attack had been entered into the US warning system NORAD. The scenario was perceived as a real full-scale Soviet attack. Nuclear missiles and bombers were readied. After six minutes the mistake became obvious. After this incident new security routines were introduced.
Despite these changed routines, less that one year later the mistake was repeated – this time more persistent and dangerous. Zbigniew Brzezinski, the US national security adviser, was called at three o'clock in the morning by a general on duty. He was informed that 220 Soviet missiles were on their way towards the USA. A moment later a new call came, saying that 2,200 missiles had been launched.
Brzezinski was about to call President Jimmy Carter when the general called for a third time reporting that the alarm had been cancelled.
The mistake was caused by a malfunctioning computer chip. Several similar false alarms have been reported, although they did not reach the national command.
We have no reports from the Soviet Union similar to these computer malfunctions. Maybe the Russians have less trust in their computers, just as Colonel Petrov showed? However, there are many reports on serious accidents in the manufacture and handling of nuclear weapons.
I have received reliable information from senior military officers in the Soviet Union regarding heavy use of alcohol and drugs among the personnel that monitor the warning and control systems, just as in the USA.
The story of the "Norwegian weather rocket" in 1995 is often presented as a particularly dangerous incident. Russians satellites warned of a missile on its way from Norway towards Russia. President Yeltsin was called in the middle of the night; the "nuclear war laptop" was opened; and the president discussed the situation with his staff. The "missile" turned out not to be directed towards Russia.
I see this incident as an indication that when the relations between the nuclear powers are good, then the risk of a misunderstanding is very small. The Russians were not likely to expect an attack at that time.
Indian soldiers fire artillery in northernmost part of Kargil region
Close calls have occurred not only between the two superpowers. India and Pakistan are in a chronic but active conflict regarding Kashmir. At least twice this engagement has threatened to expand into a nuclear war, namely at the Kargil conflict in 1999 and after an attack on the Indian Parliament by Pakistani terrorists in 2001.
Both times, Pakistan readied nuclear weapons for delivery. Pakistan has a doctrine of first use: If Indian military forces transgress over the border to Pakistan, that country intends to use nuclear weapons.
Pakistan does not have a system with a "permissive link", where a code must be transmitted from the highest authority in order to make a launch of nuclear weapons possible. Military commanders in Pakistan have the technical ability to use nuclear weapons without the approval of the political leaders in the country. India, with much stronger conventional forces, uses the permissive link and has declared a "no first use" principle.
The available extensive reports from both these incidents show that the communication between the political and the military leaders was highly inadequate. Misunderstandings on very important matters occurred to an alarming degree. During both conflicts between India and Pakistan, intervention by US leaders was important in preventing escalation and a nuclear war. Read the rest of this entry »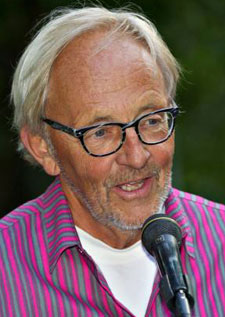 By Gunnar Westberg
The proposition that nuclear weapons can be retained in perpetuity and never used – accidentally or by decision – defies credibility".
This unanimous statement was published by the Canberra Commission in 1996. Among the commission members were internationally known former ministers of defense and of foreign affairs and generals.
The nuclear-weapon states do not intend to abolish their nuclear weapons. They promised to do so when they signed the Nuclear Non-Proliferation Treaty (NPT) of 1970.
Furthermore, the International Court in The Hague concluded in its advisory opinion more than 20 years ago that these states were obliged to negotiate and bring to a conclusion such negotiations on complete nuclear disarmament.
The nuclear-weapon states disregard this obligation. On the contrary, they invest enormous sums in the modernization of these weapons of global destruction.
It is difficult today to raise a strong opinion in the nuclear-weapon states for nuclear disarmament. One reason is that the public sees the risk of a nuclear war between these states as so unlikely that it can be disregarded.
It is then important to remind ourselves that we were for decades, during the Cold War, threatened by extinction by nuclear war. We were not aware at that time how close we were.
In this article I will summarize some of the best-known critical situations. Recently published evidence shows that the danger was considerably greater than we knew at the time.
The risk today of a nuclear omnicide – killing all or almost all humans – is probably smaller than during the Cold War, but the risk is even today real and it may be rising. That is the reason I wish us to remind ourselves again: as long as nuclear weapons exist we are in danger of extermination.
Nuclear weapons must be abolished before they abolish us.
Stanislav Petrov: The man who saved the world
1983 was probably the most dangerous year for mankind ever in history. We were twice close to a nuclear war between the Soviet Union and the USA. But we did not know that.
The situation between the USA and the Soviet Union was very dangerous. In his notorious speech in March 1983, President Reagan spoke of the "Axis of Evil" states in a way that seriously upset the Soviet leaders. The speech ended the period of mutual cooperation, which had prevailed since the Cuba Missile Crisis.
In the Soviet Union many political and military leaders were convinced that the USA would launch a nuclear attack. Read the rest of this entry »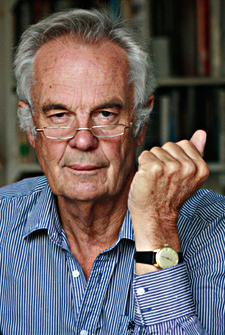 By Jonathan Power
Lund, Sweden, May 26, 2016
Introduction
By Jan Oberg
President Barack Obama visits Hiroshima on May 27; it's the first time since the U.S. used nuclear weapons on Hiroshima and Nagasaki in August 1945 that a sitting U.S. president visits Hiroshima
It is known that he will not apologize for the crime that killed and crippled about a quarter of a million innocent people.
Disturbingly, the White House has also announced that he will "not have the time" to meet any victims, the Hibakusha.
According to Time he shakes off the ethical dimension of this unique mass killing by stating that "it is important to recognize that in the midst of war, leaders make all kinds of decisions"(!)
His commitment to peace and a nuclear weapons-free world has been an utter failure, according to TFF Associate Jonathan Power.
And it seems that Obama will not use this unique opportunity to show any moral leadership or this last chance to announce even the smallest step in the direction of what the huge majority of the world's people want: living in a more peaceful world with fewer and, eventually, no nuclear weapons.
Jonathan Power starts out in Hiroshima
"We were standing in Hiroshima looking at a stone wall. All there was to see was a shadow of a man. Read the rest of this entry »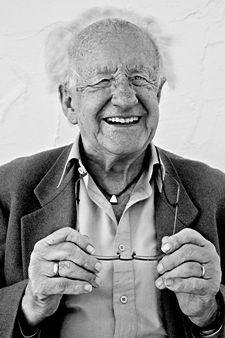 By Johan Galtung
Marinaleda, Spain
On a periphery road 108 Km east of Sevilla: one white Andalucian village after the other, traditional, poor; and suddenly this super-modern concrete reality, a utopia in many people's minds!
The basic concept is well known: authorities expropriated land lying fallow in the midst of unemployed starving land labor, and it was transformed into a communal cooperative with very inexpensive housing, kindergarten, schools, clinics. Behind that was the vision, knowledge, skill, will of the mayor for over 30 years, Juan Grillo. With the mind, a reality, and the will to transform that reality.
We are dealing with more than economy and have to look beyond economics to capture what went and goes on. The old distinctions between public and private, and between owning and using, certainly enter. With comments, such as these.
Generally public vs private is seen in terms of state vs capital, the state using plan to advance it goals and capital using the market. That discourse is important and captures a major 20th century reality, the Bolshevik, Soviet experiment as opposed to the Western, Europe-US, ideology and reality, with social democracy in-betweens, both-ands.
As usual, there is a third possibility missing: the commune, the local authority, the municipality. Read the rest of this entry »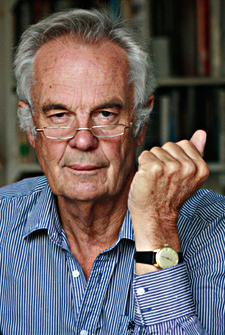 By Jonathan Power
May 24th 2016
"ISIS is not an existential threat to the United States", President Barack Obama told Jeffrey Goldberg of The Atlantic magazine recently.
What becomes clear in this long article, much of it Obama's own words, is that Obama shies away from the idea that war can make bad things good. The unquenchable wars that he inherited – Iraq and Afghanistan – were set alight by his predecessor, George W. Bush, and no amount of Obama fire engines have been able to douse them with enough water to put them out.
As for the rest of the waterfront of foreign affairs, he argues that after a period of uncertainty he decided that the US should not militarily involve itself in the civil war in Syria. He decided that Ukraine is not a core American interest, although it is a Russian one, and he was convinced that Iran would agree through peaceful negotiation to renounce the dangerous parts of its nuclear program.
As for the toppling of Muammar Gaddafi and the mess that followed he agrees that he made a bad mistake when he put on one side his own philosophy of not intervening militarily in a situation that was not a core US interest.
In the Atlantic article, Obama says believes he has broken with what he calls, derisively, the " playbook". "It's a playbook that comes out of the foreign-policy establishment. The playbook prescribes responses to different events, and these responses tend to be militarized". Read the rest of this entry »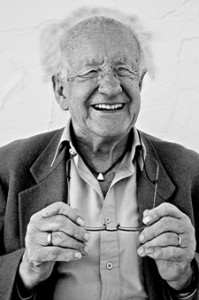 By Johan Galtung
China is changing world geography, or at least trying to do so.
Not in the sense of land and water like the Netherlands, but in the sense of weaving new infrastructures on land, on water, in the air, and on the web. It is not surprising that a country with some Marxist orientation would focus politics on infrastructure–but as means of transportation-communication, not as means of production.
Nor is it surprising that a country with a Daoist worldview focuses politics on totalities, on holons and dialectics, forces and counter-forces, trying to tilt balances in China's favor. How this will work depends on the background, and its implications.
Two recent books, Valerie Hansen, Silk Road: A New History (Oxford University Press, 2012) and Peter Frankopan, The Silk Roads: A New History of the World (Knopf, 2015) see them as arteries connecting the world, globalization, before that term became a la mode. Not that loads of goods moved all the way in both directions, parts of the way, maybe further. Europe had much less to offer in return; however:
"Viking traders from–Norway–coarse, suspicious men, by Arab account–were moving down the great rivers of Russia–trading honey, amber and slaves–as early as the ninth century–returning home to be buried with the silks of Byzantium and China beside them". (Frankopan)
The Silk Roads – so named by the German geographer von Richthofen in 1877 – connected China and Europe (Istanbul) over land from -1200; more precisely from Xi'an to Samarkand by a northern and southern road (Hansen for maps). And the Silk Lanes connected East China and East Africa (Somalia) from +500 till +1500 when Portuguese-Spanish and English naval expansion started a Western takeover by colonization.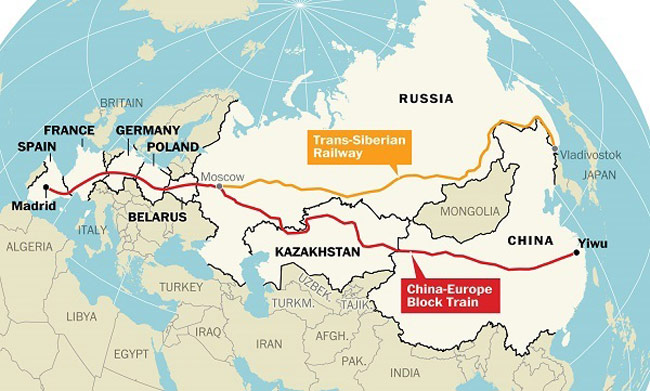 The modern Silk Road East-West, Yiwu/China to Madrid/Spain. Although the transit time for goods or people to transit the route is 21 days, this is 30 days faster than a ship and is 1/10 the cost of shipping freight. See www.bulwarkreview.com
For long periods run by Buddhists in the East and Muslims in the West; Islam using them to expand, from Casablanca to the Philippines. Frankopan sees the high points in the Han dynasty (-207-220, capital Xi'an for West Han), the Tang dynasty (618-902, capital mainly Xi'an) and under Mongolian, Yuan rule–for goods, ideas, faiths, inventions.
Xi'an, 3,000 years old, served as a starting point, both for Silk Roads and for the Silk Lanes, traveling the Yangzi River, or over land, to the East China Sea coast. Till the military uprising against the Tang emperor in 755 (Hansen, Ch. 5, "The Cosmopolitan Terminus on the Silk Road"); but Xi'an is destined always to play major roles.
China is now reviving the past, adding Silk Railroads from East China to Madrid via Kazakhstan-Russia-Belarus-Poland-Germany-France, to Thailand, from East to West Africa–from the Indian Ocean to the Atlantic–from North to South Africa. Silk Flights. And Silk Web.
A silky cocoon is being woven, by worms in China. Too much?
Two features stand out in this approach to geopolitics. Read the rest of this entry »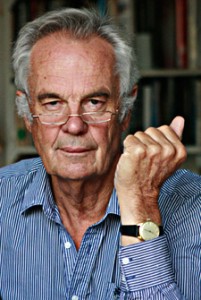 By Jonathan Power
During the Cold War barely a week went by without some reportage or debate on nuclear weapons. Not today. Yet most of the nuclear weapons around then are still around.
It would be alright if they were left to quietly rust in their silos. But they are not. When in 2010 President Barack Obama made a deal with Russian President Dimitri Medvedev to cut their respective arsenals of strategic missiles by one-third the Republican-dominated US Congress, as the price for its ratification of the deal, decreed that Obama and future presidents be made to spend a trillion dollars on updating and modernizing America's massive arsenal.
Now that chicken is coming home to roost – and a few other chickens too.
President Barack Obama's unexpected legacy is that he has presided over an America that has been at war longer than any previous president. Moreover, of recent presidents, apart from Bill Clinton, he has cut the US nuclear weapon stockpile at the slowest rate.
The Republican's extreme right clipped Obama's wings. Of that there is no doubt, making it impossible thus far, to negotiate with Russia any further cuts.
At the same time the counterproductive US/EU confrontation with Russia over Ukraine pushed President Vladimir Putin into the foolish tactic of talking about the possible use of nuclear weapons and deploying intimidating flights over the airspace of the Baltic Sea. When Putin was asked a year ago if Russia was prepared to bring nuclear weapons into play in the confrontation over Crimea, he replied, "We were ready".
Yet not all can be pinned on Congress or Putin. Obama's vision of a nuclear-free world Read the rest of this entry »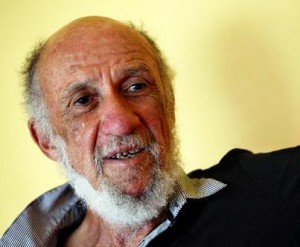 By Richard Falk
Message to President Barack Obama with respect to forthcoming Hiroshima visit
Prefatory Note
I sent the following message to the White House today, and encourage readers of this blog to do the same
This symbolic visit by Obama creates a major opportunity to advance a denuclearization agenda, and we should take as much advantage as possible. I am against the mainstream advice that suggests that the best way to give meaning to the event would be to announce the adoption of arms control measures such as suspending development of a new nuclear cruise missile.
These measures, while intrinsically valuable, have the downside of stabilizing the nuclear weapons status quo.
What would be most helpful would be a step, as suggested below, that gives primacy to nuclear disarmament instead of continuing the deceptive practice of taking prudent steps to cut risks of accidental use and curtail provocative developments and deployments.
These steps take the public eye off the supposed target of nuclear disarmament. The only was to honor the memory of Hiroshima and Nagasaki is by moving toward Nuclear Zero, and President Obama is one of the few persons on the planet that has this precious chance to aim at the true target.
Of course, it would be appropriate, and long overdue, to apologize to the Japanese public for the ghastly suffering inflicted by the atomic attacks, but that is more than we can reasonably expect a cautious president to do.
Message to President Barack Obama upon the announcement of his intended Visit to Hiroshima
Mr. President:
I applaud your decision to visit Hiroshima during your upcoming visit to Japan.
I would encourage you to supplement your acknowledgement of a MORAL responsibility of the U.S. in your 2009 Prague Speech with an acknowledgement of a LEGAL responsibility to seek in good faith nuclear disarmament, a point unanimously asserted by the International Court of Justice in its Advisory Opinion of 1996. Such a move would also recognize the legal obligation embedded in Article 6 of the NPT.
Making such an historic affirmation would give new life to the pledge to give real meaning to the vision of a world without nuclear weapons, and act to heighten your legacy in this vital area of your presidency. It would put legal, as well as moral, pressure on all nine nuclear weapons states to comply with their obligations under international law, and in the American case, since the since the NPT is a duly ratified treaty, to act in accordance with the Constitution's recognition of treaties as 'the supreme law of the land.'
Respectfully,
Richard Falk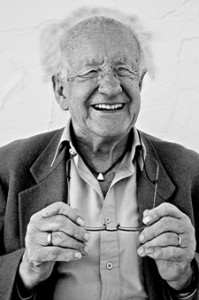 By Johan Galtung
Antwerpen & Alfaz
We are dealing with mass migration, basically into EU, and European nationalisms, many in favor of exits from the EU.
Why this mass migration, maybe to the point of Völkerwanderung, mainly into EU – but then what kind of EU? – and why the European nationalisms now found one way or the other in many member states?
The forecast for migration from Africa into Italy in 2016 is about 100,000; 28,000 already arrived in the first quarter, with 1,000 drowning in the Mediterranean (INYT, 6 May 2016). Big numbers. They knew the risks they were taking, so the push away from Africa and the pull towards Italy, and beyond, must have been considerable.
Better think in terms of 50 million migrants over 50 years, from regions considered uninhabitable to inhabitable regions. There seem to be five major causes underlying this basic world asymmetry:
Slavery, four centuries, depriving societies particularly of able-bodied males, by Arabs, then Westerners, cross-Atlantic transportation mainly by the English (Liverpool);
Colonialism, by Muslims after the death of the prophet in 632, from Casablanca to Southern Philippines, till the end of the 15th century, close to nine centuries, then by Christians close to five centuries, till colonialism was officially ended in the 1960s;
Robbery Capitalism, stealing or paying next to nothing for resources processed into manufactured goods, pocketing the value added;
Wars, mainly initiated by the West, killing millions (the USA more than 20 million in 37 countries after WWII), destroying property;
Ecological Factors, like depletion-pollution, often toxic for humans or nature, erratic climate partly due to climate gases, NOX, CO2, CH4.
These are the causes of poverty in some parts of the world but also of wealth in others; Read the rest of this entry »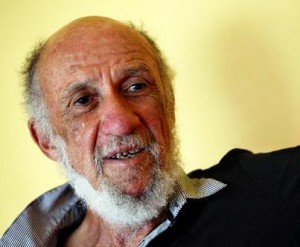 By Richard Falk
Recently I participated in a conference on global inequality and human rights held at the University of Texas in Austin, a lively quite cosmopolitan city. During the lunch break I was talking with a young PhD student from Israel who had just presented an informative paper on inequality in the Philippines. I asked her about her career plans and how it was like to be living in Israel these days. She told me that she was married to an Israeli and planned to return to finish her studies in Tel Aviv after a fellowship year at UT.
I tried to engage her in conversation about evolving Israeli attitudes toward the Palestinians and the related failed diplomacy, but she seemed rather uninformed and perhaps even disinterested as if the peace agenda was not really present in her active consciousness. Then all at once she said something that surprised me. "I am not looking forward to returning to Israel, it is becoming a fascist state."
What made this strong statement surprising was that it contrasted with the blandness of everything that had preceded it. I asked inquisitively, neither agreeing nor disagreeing, "What makes you say that?"
She pondered the question as if it had come to her from the wild blue yonder. It seemed as if she had never thought about it before, and maybe it was just a spontaneous assertion that she was articulating for the first time. After a pause, she answered somewhat hesitantly: "Because the army is the most powerful and admired institution in Israel, and the government controls everything, it is acting as a totalizing force."
I suppose that gets you to Franco-style fascism that prevailed for so long in Spain, but not the more virulent forms of fascism associated with Mussolini's Italy and especially Hitler's Germany.
I agreed with the young woman about the hegemony of the armed forces, both institutionally and psychologically, but I was less sure about the totalizing reach of the government. Read the rest of this entry »