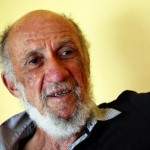 By Richard Falk
Retired British colonel, Richard Kemp, has been an ardent supporter of Israel's three major military operations in Gaza conducted over the last six years. He has collaborated on several occasions with the two notoriously pro-Israeli NGOs, UN Watch and NGO Monitor, serving on the Advisory Board of the latter and appearing as star witness under such auspices at the UN, most recently at a two-day side event at UN Headquarters in Geneva devoted to condemning the UN Commission of Inquiry Report on the Gaza War of 2014.
There is no doubt that Col. Kemp has the credentials to speak as a counterinsurgency specialist, having served as commander of British forces in Afghanistan and elsewhere, where he acknowledges close cooperation with Mossad and the influence of Israeli tactics. In fairness, Kemp writes from such a militarist view with little effort to assess the relevance of international humanitarian law, treating 'military effectiveness' as determined by military commanders as the defining criterion of legality for a challenged battlefield practice. In his own words, "[i]t's the dispassionate military perspective that I bring."
Of course, such an outlook ignores the relevance of international criminal law, which is to superimpose accountability as a constraining framework Read the rest of this entry »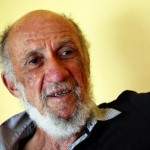 By Richard Falk
Exactly a year ago, for 51 days between July 7 and August 26 Israel carried out its third major military assault (2008-09; 2012; 2014) on Gaza in the past six years.
This last one, code named Operation Protective Edge by Israeli Defense Forces, was the most vicious, killing 2,251 Palestinians, of which 1,462 were civilians, and included 299 women and 551 children, as well as injuring 11,231, a number that includes 3,436 children, 10% of whom have permanent disabilities, and another 1,500 have been orphaned.
Israel also suffered casualties: 73 killed of whom 67 were military personnel, and 1,600 injured.
Additional to the human casualties, 18,000 Palestinian housing units were destroyed, along with substantial damage to Gaza's electricity and sanitation systems, 500,000 Palestinians (almost 1/3 of Gaza's population) were forcibly displaced during the military operations and 100,000 remain so a year later, and 73 medical facilities and ambulances were destroyed or damaged.
Due to the Israeli blockade, the aftermath of this onslaught has prevented a normal recovery, extending the period of suffering endured by the entire Gazan population. The magnitude of the Palestinian losses, as well as the comparison with Israeli losses, and the comparative ratio of civilians to military killed on the two sides, by itself suggests that the essential character of this Israeli undertaking is best understood as 'state terror' directed at Gaza's population as a whole.
Such conclusions are reinforced by Israel's provocations during the month prior to the launch of the attack and by the refusal of its government even to consider frequent proposals by Hamas to establish long-term internationally supervised ceasefire proposals.
This one-sided impression of the events is not conveyed by the much anticipated UN Report of the Commission of Inquiry (COI) set up by the Human Rights Council to investigate violations of international human rights and international humanitarian law in July of 2014 that were occurring during Operation Protective Edge.
The Commission was Read the rest of this entry »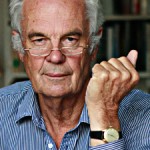 By Jonathan Power
A big sigh of relief. The UN Security Council has approved the deal on Iran's nuclear endeavours that commits Iran not to pursue a nuclear weapons' capability. It also approved the lifting of sanctions on Iran.
The Republicans in the US Congress are the one remaining bastion against the ratification of this deal, but facing a Security Council decision supported by not just the US but also the other permanent members – Russia, the UK, France and China – it would be a brave Congress that would block the deal.
In fact with President Barack Obama ready to wield his veto that would override any Congressional resolution it couldn't. Neither could a putative Republican president do anything about this fait accompli, embedded deeply in international law.
Now for the next deal which – if Obama continues to hurry at the pace he is now setting – Obama could wrap up before the end of his presidency. In swift succession he has resolved three major impasses – with Burma, Cuba and Iran. So now to North Korea which already possesses nuclear weapons – which it needn't have if Republicans in Congress hadn't sabotaged deals worked out by presidents George H.W Bush and Bill Clinton.
Recently Admiral William Gortney announced that it is now Read the rest of this entry »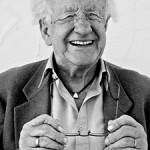 By Johan Galtung
The eminent historian of Central and South India, William Dalrymple, had a remarkable article in The New York Review of Books (June 25, 2015): "The Renaissance of the Sultans". Being a fan myself, this editorial column is very much based on that eye-opener.
The focus is on one Sultan, Ibrahim Adil Shah II, of the central Indian kingdom of Bijapur, between Mumbai and Goa; we are talking about early 17th century. The Sultan is described as "an erudite scholar, a lute player, poet, singer, calligrapher, chess master and aesthete". How different from Western rulers with military-political skills; how similar to many Chinese rulers, emperors, mandarins with poetry, calligraphy and more as indelible part of their legitimacy.
However, the point of the story, as told by Dalrymple on the basis of the impressive works he reviews, goes far beyond describing what must have been a remarkable ruler. That ruler himself also goes beyond, even beyond this statement that "the two most beautiful things in the world are a lute and a beautiful woman". He has a theory:
"Bringing together Hindu and Muslim traditions in an atmosphere of heterodox learning, and uniting Persians, Africans and Europeans in a cosmopolitan artistic meritocracy, Ibrahim presided over a free-thinking court in which art was a defining passion. For Ibrahim was literally obsessed with the power of art. In his poems he dwells on its ability to bring people together, and on the way that art, and particularly music, acted on the body and was capable of moving an individual to tears, or ecstasy, or a deep melancholic sadness".
How true. We notice that he is not only bridging geographical gaps but also gaps in the body, seeking to reconcile "the old Greek medical ideas of the humors of the body" with Hindu ideas of reaching the human spirit through aesthetic appreciation.
Moreover, "through music and art he believed that his people could learn to look at each other with mutual understanding: They speak different languages, But they feel the same thing, The Turk and the Brahmin."
Well, they hardly feel "the same thing"; but they feel, and good art engenders good feelings, visible to each other.
Nevertheless, art bringing people together Read the rest of this entry »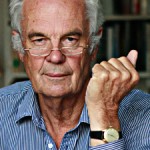 By Jonathan Power
"The Ukrainian Armed Forces logbook recorded 77 violations on 9 July, while the Russian Federation Armed Forces logbook recorded 115. Both sides attributed a smaller proportion of ceasefire violations to the Ukrainian Armed Forces", reports the Organisation For Security And Cooperation In Europe (OSCE) which has been charged with monitoring the cease-fire, and includes Russia as a member.
"Not once but now twice – once last week – one of the Ukraine Maidan regime's allied parties, the neo-fascist Right Sector (RS), has claimed responsibility for the 2nd May, 2014, terrorist pogrom in which 48 activists opposed to the Western-backed Maidan regime in Kiev were killed; most of them burned alive as Ukrainian 'nationalists' shot at them, tossed three Molotov cocktails into their building and sang the Ukrainian national anthem.", writes Gordon Hahn today, a highly respected expert on Ukrainian and Russian affairs.
So who is right and who is wrong?
Of course the first quote above simplifies a horrifically complicated situation and is only true for one area. Nevertheless, this snapshot shows that the Russian observers can be fair. As I write both sides – the Ukrainian government's army and the Russian-supported rebels – are fighting flat out to take control of Donetsk airport in eastern Ukraine – again reported on by the OSCE.
Although many areas of the East are quiet the cease-fire negotiated by President Vladimir Putin, Chancellor Angela Merkel and President Francois Hollande is in danger.
Politically, the situation appears to be almost stalemated. Read the rest of this entry »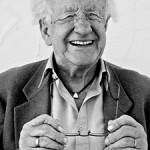 By Johan Galtung
Unbelievable but true: Obama, other presidents and governments are seriously contemplating to hand their countries, people and all, over to business to create the largest "free trade areas" in history with NAFTA for North America, TPP for the Pacific, TTIP to the Atlantic and TiSA, services covering some 50 states all over.
Pharmaceuticals, chemicals, textiles, chicken; communications, e-trade, financial services, insurance, what not, negotiate across the oceans how to market each other's products across oceans, overriding domestic laws, even constitutions that stand in the way of business.
The State-Capital-People, or Government-Investors-Civil Society restructured against not only Civil Society, but Parliament and Law.
The gains for business are obvious; removing the last inter-state tariff and non-tariff barriers, and more importantly: intra-state laws and regulations impeding the free flow of goods and services to protect people and nature; except laws protecting business.
So, imagine what may happen. Read the rest of this entry »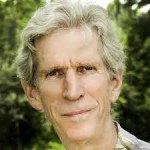 By Gareth Porter
Iranian counter-pressure on the US, through its nuclear programme, finally compelled the Obama administration to begin negotiations.
Now that Iran nuclear deal is completed, the attention of western news media and political commentators is predictably focused overwhelmingly on the opposition to the agreement within the US Congress and from Israel and the Saudi-led Sunni Arab coalition.
That media lens misses the real significance of the Joint Comprehensive Plan of Action, which is that Iran succeeded in negotiating an agreement with the United States that upheld its national right to a nuclear programme despite the obvious vast disparity in power between the two states.
That power disparity between the global hegemon and a militarily weak but politically influential regional "middle power" has shaped not just the negotiating strategies of the two sides during the negotiations but, more importantly, how they came about in the first place.
The news media have adopted the Obama administration's view that negotiations were the result of Iran responding to international sanctions. The problem with that conventional view is not that Iran wasn't eager to get the sanctions removed, but that it was motivated to do so long before the United States was willing to negotiate.
In fact, Iran had long viewed its nuclear programme not only in terms of energy and scientific advancement but also as a way of inducing the United States to negotiate an end to the extraordinary legal status in which Iran has been placed for so long. Read the rest of this entry »
By Jan Oberg
Comment as the first to Russia Today a few minutes before the deal is to be announced in Vienna.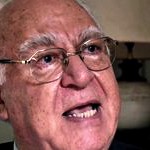 By Farhang Jahanpour
The announcement of the nuclear deal between Iran and six world powers is a rare moment in history that gives us hope and provides a basis for optimism.
By contemplating what the alternative would have entailed, any agreement, no matter how defective, is a great achievement and has to be welcomed.
However, the indications are that, as the Iranian Foreign Minister Mohammad Javad Zarif has declared at a joint press conference with the EU High Representative for Foreign Affairs, there has been a win-win agreement that will benefit everyone. In short, they have made history.
Ms. Mogherini said: "It is a decision that can open the way to a new chapter in international relations. I think this is a sign of hope for the entire world." The Iranian foreign minister echoed those sentiments and described the deal as "a historic moment".
He continued: "Today could have been the end of hope, but now we are starting a new chapter of hope." Zarif rightly pointed out that the deal has ended an unnecessary conflict. As the TFF Associate Gareth Porter has shown in his book of the same title, it was in fact "A Manufactured Crisis".
It should be remembered that Iran had been ready since 2003 to reach a nuclear deal when she agreed to ratify the Additional Protocol and voluntarily suspended enrichment for two years. The Bush Administration killed that deal by illegally stating that, contrary to the NPT regulations, Iran was not allowed to have any enrichment on her soil. Read the rest of this entry »