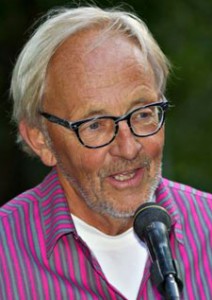 By Gunnar Westberg
The Canberra Commission had as members former leading politicians or military officers, among others a British Field Marshal, an American General and an American Secretary of Defence and a French Prime minister.
The commission unanimously agreed in their report in 1996: The proposition that nuclear weapons can be retained in perpetuity and never be used – accidentally or by decision – defies credibility. The only complete defence is the elimination of nuclear weapons and assurance that they will never be produced again.
So that's it: Nuclear weapons will be used if they are allowed to remain with us. And even a "small" nuclear war, using one per cent or less of the world's nuclear weapons, might cause a world wide famine leading to the death of a billion humans or more.
Lt Colonel Bruce Blair was for several years in the 1970s commander of crews with the duty to launch intercontinental nuclear missiles. "I knew how to fire the missiles, I needed no permission," he states. In the 1990s he was charged with making a review for the US Senate on the question: "Is unauthorized firing of US nuclear weapons a real possibility?"
Blair's answer was Yes, and the risk is not insignificant. Read the rest of this entry »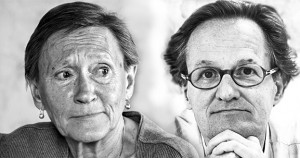 By Christina Spannar and Jan Oberg, TFF founders
TFF was established on September 12, 1985. We think that it's 30th Anniversary is a fitting occasion to reflect on what has happened in the big world and in our lives with the foundation.
It is also a piece of Lund's research history in general and of peace research and education in particular.
Part 2
Weak aspects of TFF
• Being outside many networks and institutions – it has become more and more difficult to influence the world if you are small, independent and don't accept governmental and corporate funds.
• A perception that the interest/commitment of TFF is out of sync with the sentiments of times, of the Zeitgeist. In spite of that we maintain the fundamental belief that peace is essential and that we can forget about the rest if major wars or nuclear exchanges take place.
• Too 'academic'/theoretical to forge deeper, permanent links with public opinion and movements.
• Too 'radical' or 'idealistic' to be interesting to governments and most mainstream media.
• A constant very hard work load – resting on a small international group and on the founders in Sweden – vulnerability also in the perspective of us having gotten 30 years older.
• The struggle for funds getting more and more tough and we are much more vulnerable than, say, ten years ago. Being all-volunteer, we still have to pay the bills for what enables us to do things: the Internet, computers, travels to conflict areas, insurance, bank fees, fund-raising, phones, sending out mails, using social media, etc. 
The generosity of yesterday has been replaced by a "stingy" attitude of being entitled to get things free in the affluent Internet-based society. This attitude implies that it is not my responsibility to finance peace, somebody else does (and the somebody else is never me). Few citizens seem to recognise that they are the taxpayers who de facto finance all the weapons and wars. 
The far majority of those who support us are idealists without particular means – while wealthy people for peace a far and few between.
TFF's stronger sides
• We are still here, operating with amazing TFF Associates around the world who share the commitment to 'peace by peaceful means'.
• We have remained faithful over all these years to the original ideals, not succumbing to go mainstream/politically correct to achieve more funds or appearing acceptable to the masters of war, i.e. government – neither by the way in Sweden nor Denmark. Read the rest of this entry »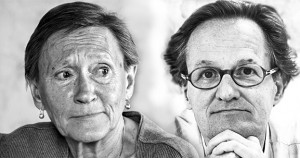 By Christina Spannar & Jan Oberg, TFF founders
Part I
TFF was established on September 12, 1985. We think that it's 30th Anniversary is a fitting occasion to reflect on what has happened in the big world and in our lives with the foundation.
It is also a piece of Lund's research history in general and of peace research and education in particular.
Motivation
The 1980s was a decade of gross changes in Europe, the struggle against nuclear weapons in particular.
Lund University was predominantly about education and single research projects – while TFF could be more of an experimental playground. We wanted to do truly free research and not negotiate with higher levels at, say, the university what to do where, in which countries to work and what to say to the media.
Peace has always been controversial and there were – and remain – enough examples of places that become 'mainstream' and routine – rather than experimental and radically 'alternative.'
What we did not know back in 1985 was that Lund University wanted to get rid of all inter-disciplinary academic endeavours – women, environmental, human rights and peace studies – and closed down the Lund University Peace Research Institute of which Jan had been the director since 1983, in November 1989.
Being a private undertaking
The HQ is the first floor of a two-family house in a villa area of Lund. Visitors, board members etc. have held seminars there, eaten and often stayed with us. Board members were colleagues and personal friends and new board members were recruited from Associates who were also personal friends, like-minded colleagues or mentors one way or the other.
Our children and other friends were often involved in the things TFF did – including printing newsletters in the basement, gathering them, putting them in envelopes and fix address labels.
Goals
The permanent top priority has been to promote the UN Charter norm that 'peace shall be created by peaceful means' (Article 1).
This was promoted through traditional book-based research and later field work – i.e. conflict analyses and mediation and peace plans – in conflict zones, but also through intense public outreach/education such as newsletters, media participation, press releases – and, from 1997, the Internet and then social media.
Secondly, we wanted to integrate theory and practice. While it is good to do basic research in the laboratory, what is peace research really worth if it is never applied to real life's tough situations?
The first five years we did book projects like everybody else in the trade. But in September 1991 TFF went on its first peace mission to former Yugoslavia. It is safe to say that we were among the first to embark on that in-the-field philosophy and practice it – with all the problems and risks that it entailed.
Foundation and management
The word 'foundation' does not mean that we had an endowment to start out with – and funding has been a constant problem every day and year ever since. And getting worse over time.
But it meant flexibility and – being and remaining small – quickly adapting to a changing world.
Being our own and not part of Lund University was another advantage – and a drawback in terms of finding funds. TFF had to build its own reputation from scratch rather than piggyback on that of the university's. It was quite tough but also more rewarding in the long run. Read the rest of this entry »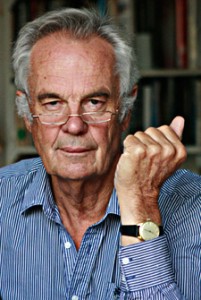 By Jonathan Power
It was Charles de Gaulle, France's Second World War statesman, who said, "Brazil has a great future, and always will". Under the benign presidency of the ex car metal worker, Luis "Lula" Inacio da Silva, the adage seemed to be banished. But now under his successor, Dilma Rousseff, the tag has stuck once again. Brazil is back to its old ways, albeit with a difference.
An economy going down hill, incompetent economic mismanagement and massive corruption are frightening investors away. Brazil is now suffering its biggest recession since the 1930's Great Depression. The difference is that this time the safety net of financial support built for the very poor by Lula remains intact.
Brazil, Latin America's largest economy, is having it especially bad but most of the other countries are doing not so well. The 2004-2013 decade was exceptional. Inflation which for the region was 1,200% came down to single digits and a strengthening of the tax base as economies grew facilitated a well-financed expansion of social spending.
Countries built up large foreign exchange reserves. This allowed them to have extraordinary access to external financing. There was an investment boom as economies grew at more than 5% a year, and some, like Brazil, Peru, Panama, Uruguay and Paraguay, exceeded 6%.
Even the great recession of 2009, triggered by the collapse of major US banks, only caused a brief slowdown thanks to the resilience of their economies. Read the rest of this entry »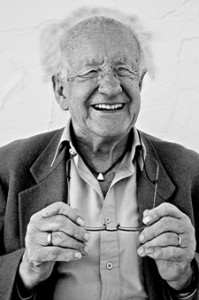 By Johan Galtung
Seoul
There was a big conference in 1972 in Kyoto, well over 40 years ago; that was my first effort, with thousands, millions of others. On the agendas for these countless encounters the U-word, "unification", loomed high.
In Kyoto, I made a distinction between unifying the Korean nation by opening the border for projects beyond unifying families, and unifying the two states. Which one are we talking about?
The second is problematic if it means one state–and one president!–less. Could wait; from a human point of view unifying the nation has priority. Building on that a Korean Community with two states could emerge; building on that a Korean Federation with capital neither in Seoul nor in Pyongyang; building on that, maybe one day a unitary state.
I rejected any idea of one collapsing and the other taking over – "the German model". Unification is symmetric, neutral, a nuclear-free UN-monitored Korean peninsula with non-provocative, defensive defense.
As such ideas emerged, about forty concrete cooperation projects were elaborated. One of them was a Peace Railroad running through the Koreas, connecting my wife's Japan and my own Norway, in Western Europe. Could have happened but did not. China did it: the Silk Railroad to Madrid.
An important point became increasingly clear. The real conflict was not between North and South Korea, but between the USA and North Korea: the USA denying North Korea a peace treaty and normalization, hating the Democratic People's Republic of Korea-DPRK for not having capitulated; working 60+ years for its collapse. Read the rest of this entry »

Lund, Sweden, September 3, 2015
Updated September 3 and our apologies if you've received this before.
We want to catch all and miss no one over all these years.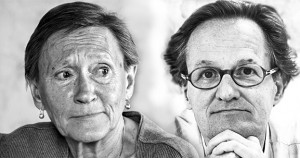 Dear friend!
We are happy to invite you to the TFF 30th Anniversary Benefit Event !
September 11-12, 2015
Live Lectures by videostream
Exciting lectures on world affairs and peace over two days – See program below.
This is not an invitation to visit the foundation in person.
It is an online, live video streamed event that you will be able to follow from anywhere in the world. Or see later as videos.
We'll shortly tell those who sign up here or write to 30Event@transnational.org where to see it
Open House at the foundation
Satuday September 12 at 14:00-17:00
It's at Vegagatan 25 in Lund, Sweden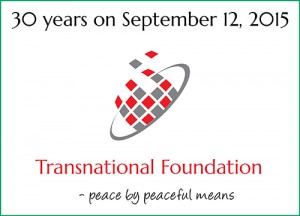 1. Lectures on-site with live streaming
We'll shortly tell you the links where you may see it all and where videos will later be available.
Lecture program
Friday September 11
Live, video streamed:
16:00
September 11: Alternatives to the devastating War On Terror – Jan Oberg
17:00
TFF 30 Perspectives – TFF Associates and Board members say cheers!
Saturday September 12
Live, video-streamed 10:00-18:00
10:00
Iran And the Nuclear Issues – Gunnar Westberg
11:00
Integration – Why and how? Example: Afghan Youth In Sweden – Christina Spännar, Sweden
12:00
Nuclear abolition is necessary and possible – Gunnar Westberg, Sweden
13:00
West and East: Ukraine and New Cold War? – Jan Oberg
14:00
Human Rights And War Crimes – Jonathan Power, UK/Sweden
15:00
Women, Self-Esteem and Violence – Annette Schiffmann, Germany
16:00
Yugoslavia – What Should Have Been Done? – Jan Oberg (in Memoriam Håkan Wiberg), DK/Sweden
17:00
Media and Peace – Sören Sommelius, Sweden
18:00
Burundi's Crisis And Possible Ways Out – Burundi expert

2. Open House hours 14-17
Buffet, drinks, coffee and tea, cakes and other sweets.
You must register your visit by September 7 at the latest at TFF30@transnational.org or call 0046 738 525200.

3. Peace with peaceful means
The day is devoted to the – ongoing – struggle for "peace by peaceful means" as the UN Charter puts it. Gandhi said that the "means are goals in-the-making". To realize that noble goal remains the mission of TFF. Today we show you how and promote all related activites with the help of social media and new video technologies.

4. This is a Benefit Event – Your support to TFF please!
TFF is unique in being totally independent of government and corporate funds. It's people-financed. No one related to TFF has a salary; we're all-volunteer.
This provides for truly free research and permit us to be critical and constructive and practise our freedom of expression. Not everyone can boast that today!
Wars, nuclear and conventional arms, bombing raids and occupations etc. are financed by your tax money. Sadly and unfairly, no tax funds go to realise the UN norm above.
We think that people who believe that peace is better than violence should also pay something to the research, education and activism in favour of that UN norm.
If you can come to Lund on our big day or sit somewhere following our rich lecture program, we urge you strongly to make a donation. Every day over 30 years, TFF has given the world something useful.
You can do it right in the middle of our homepage – click the "Give" button or under the headline "Support" in the right-hand column where many options exist, including PayPal. It easy, fast and secure!
Cash – but no cheques – can also be donated at the event.* *
Thank you so much!

5. Videos
We're proud to present the first two short videos – 3 more to come – in which the founders talk about various aspects of 30 years in the service of peace on the basis of questions asked by board member Annette Schiffmann. Watch, comment and subscribe!

6. Brand new Online Magazine
The announced online magazine launched to mark our Anniversary is now here!
"Transnational Affairs – TFF Magazine for conflict-resolution, non-violence and peace-building"
Excited as we are, we'll be back to you soon with more details!
Yours truly
Christina & Jan
Founders
* If you are able to come in person, you must register to TFF30@transnational.org or call 0046 738 525200 by Monday September 7 at the latest.
* * This does not apply to you if you have already made a donation in 2015.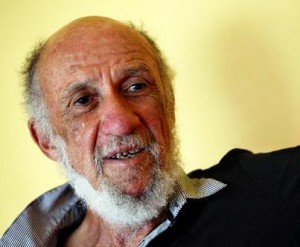 By Richard Falk
We white people have lots to learn about racism in America no matter how progressive our attitudes toward race. I realized this some years ago when I found Toni Morrison's Beloved so grimly illuminating in depicting the cruelty experienced after the abolition of slavery by our African American fellow citizens left in a malicious shadow land of unknowing, a reflection of white indifference.
It made me abruptly realize that I had never effectively grasped the intensities of hurt and pain of even close black friends afflicted or threatened with affliction as a result of societal attitudes of hatred and fear that lie just below the surface, behavior socially conditioned to be 'politically correct.'
White consciousness was preoccupied with the condemnation of hideous events that capture national attention, but remain largely unaware of the everyday racism that is the price African Americans of talent and privilege pay for 'success' when penetrating the supremacy structures of society that remain predominantly white.
I recall some years ago being picked up at the airport in Atlanta by a couple of white undergraduates assigned to take me to the University of Georgia where I was to give a lecture. On the way we got onto the subject of race, and they complained about tensions on their campus. I naively pointed out that the stars of their football and basketball teams were black, and since white students were fanatic collegiate sports fans at Southern universities, wouldn't this solve the problem. I assumed that these black athletes who won games for the college would be idolized as local heroes.
The students taking me to the lecture agreed with my point, but claimed that the black athletes refused to socialize with whites, displaying an alleged 'reverse racism' that the white student body resented. In explaining this pattern of multi-culturalism to me, whether accurate or not I have no idea, these young Southerners did not pause to wonder whether this reluctance by campus blacks, including the sports stars, to mingle socially might have something to do with the history of race relations in the South, and not just the history but an of nasty earlier experiences of racism as well, and not just in the South, but throughout whole of the country, and that this was their reason for choosing to be racially aloof!
It is with such thoughts in mind that reading Claudia Rankine's Citizen: An American Lyric (Greywolf Press, 2014) became for me a revelatory experience Read the rest of this entry »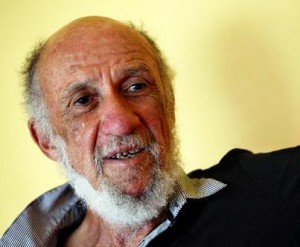 By Richard Falk
The following post is more personal than is my natural mode of communicating on this website. I hope it causes no offense. It is confessional to the extent of acknowledging my own surroundings of digital devices that while liberating in some respects are repressive in others. To sustain our freedom under these 'postmodern' conditions requires the rechristening of meditative intelligence (as distinct from the instrumental rationality that acted as wet nurse of the 'modern.'
Ever since I read Claudia Rankine's Citizen I have been haunted by the suggestive resonance of its opening line:
"When you are alone and too tired even to turn on any of your devices, you let yourself linger in a past stacked among your pillows."
Of course, Rankine allows this quietness to evoke her anguishing memories of past subtle racist slights that are the hurtful daily experiences of embedded racism that has for centuries undermined the normative pretensions of 'civilization,' not only here in the United States, but globally. Recently, a series of police atrocities throughout America has reminded us ever so forcefully that the election of an African American as president did not mean the end of racism, but alarmingly, an ugly new beginning, an apt occasion for the emergence of Black Lives Matter. (You may listen to Rankine here, Editor)
It is the first part of Rankine's sentence that speaks so simply, yet so responsively, to the circumstance of our 21st century reality, our struggles with loneliness while treasuring the self-discoveries that are uniquely dependent on reflective solitude.
What Rankine is telling us is that digital modernity has diminished our capacity to be creatively alone and sufficiently sensitive to the arts of self-discovery. Read the rest of this entry »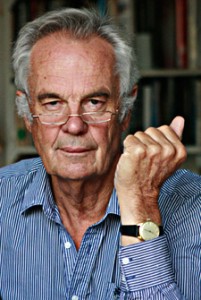 By Jonathan Power
"1789 is an historic date but it is not an historic example". The French Revolution, violent to its fingertips, began with the highest motives, led by the most inspired and determined of people, but descended step by step into its own self-created inferno where the revolution consumed its own children.
Violence begets violence and, as Martin Luther King said, "The means and the ends must cohere. We will never have peace in the world until men everywhere recognize that ends are not cut off from means, because the means represents the ideal in the making, and the end in process. And, ultimately, you can't reach your good ends through evil means, because the means represents the seed and the end the tree."
According Erica Chenoweth and Maria Stephan, writing in the August, 2014, edition of Foreign Affairs, "Between 1900 and 2006 campaigns of nonviolent resistance against authoritarian regimes were twice as likely to succeed as violent movements. Nonviolent resistance also increased the chances that the overthrow of a dictatorship would lead to peace and democratic rule. This was true even in highly authoritarian and repressive countries, where one might expect nonviolent resistance to fail."
Critics of nonviolence are always swift to cite cases when non-violent campaigns were counterproductive – the student protests in Beijing's Tiananmen Square in 1989 and the failure of the Arab Spring where non-violent protests were hijacked by extremists, as in Syria, or were self-sabotaged by their leaders who had no strategy for the long term, as in Egypt.
More recently in Ukraine the ferment unleashed by those protesting against the rule of President Viktor Yanukovych while achieving its aim of toppling him has been compromised by the infiltration of extreme rightists which, in turn, worked to provoke Russian military intervention in the east.
All such criticisms are right. But Read the rest of this entry »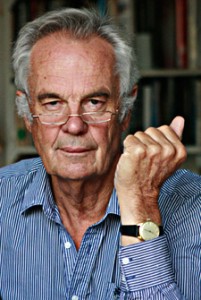 By Jonathan Power
" The lives of all politicians end in failure". So said Enoch Powell, a maverick former cabinet minister in the British government.
Of recent US presidents Jimmy Carter has not been alone in failure. Think of George W. Bush (Iraq war). Bill Clinton (Monica Lewinsky and a wasted last term). George H.W. Bush (messing up the economy and laying the foundation along with Clinton for the great economic crash of 2007). Ronald Reagan (missing the chance with Soviet president Mikhail Gorbachev to create the nuclear-free world that he offered). Jimmy Carter (driving out the Soviet army and thus initiating the war in Afghanistan, laying the groundwork for both Al-Qaeda and ISIS). Richard Nixon (Firing up the Vietnam War and had to resign in disgrace).
And now Barack Obama. Despite some important achievements he has allowed his flawed policy on Ukraine to lead to a dangerous confrontation with Russia.
Back to Jimmy Carter who, according to the man himself, appears to be dying.
I had a tangential responsibility for his election. Read the rest of this entry »