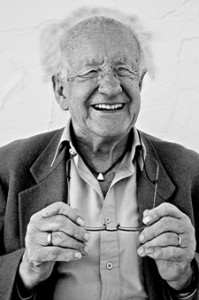 By Johan Galtung
On UN Day and his own 86th birthday
The last one hundred years life expectancy has increased by about 25%-from near 80 to near 100-in some countries. But, instead of increasing playful childhood, education, work and retirement by 25%, the age of retirement has moved much less than the age at death. That deprives masses of older people with experience and wisdom of productive work, of being useful, meeting others constructively; reducing them to being playful–bridge or golf as case may be–and just keeping alive.
Homo sapiens as homo ludens not homo faber. Longer, but emptier lives.
A crime against humanity if there ever was any. However, with two clear remedies: continue working self-employed with pension as salary, or find meaning in dedication to something beyond oneself, some cause, volunteer work. That should be planned well in advance before entering a "career" that peaks before, or at, retirement; the rest being downhill even steeply.
Life is expansion from a fertilized egg to a mature human being and contraction to ever narrower space around oneself till time is up. Western history has many narratives about expansion from some little point to a full-blown empire and contraction to ever narrower spaces. The two model each other with empire expansion giving meaning to life, and contraction, death of empires making life meaningless, with waves of massive suicide ending the Habsburg, Nazi, Apartheid empires. Hitler, in 1940 the head of the largest European empire ever, in 1945 only of his bunker, may have been a suicide model. But it was deeper.
We are now living the accelerating history of the end of the US empire, Read the rest of this entry »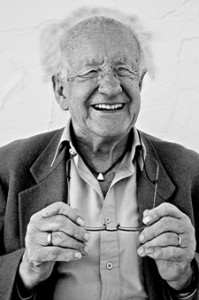 By Johan Galtung
Alfaz, , Spain 13 October 2016
[1] Only the government side got the prize 7 October, not FARC; the same mistake as the 1971 prize only to Willy Brandt, not also Brezhnev and the 2000 prize to Kim Dae-jung, not also to North Korea. It takes (at least) two to make a handshake; one hand is only shaking the air.
[2] The agreement does not include ELN guerrilla and para-militaries, fighting against and for the status quo, with no indication they will continue doing so; possibly filling in for FARC and the government.
[3] Is the deal symmetric with both sides abstaining from violence, or rather asymmetric, disarming only FARC and bringing demobilized guerrilleros back to "normal" life, not also parts of the army?
[4] Crimes have been committed by all sides in Colombia–crimes mostly by omission by the government, and crimes of violence by commission by all parties–and justice is now not being served.
[5] The prize confuses cease-fire with peace, unlike the 1998 prize to Nelson Mandela and Willem de Klerk not only for cease-fire but for solving the underlying conflict of South Africa: equal dignity through democracy, by One Person-One Vote regardless of the skin color. Read the rest of this entry »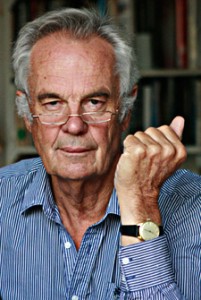 By Jonathan Power
October 18th 2016.
In the middle of last month Pakistani militants moved across the "line of control" that separates Pakistan-controlled Kashmir from the Indian-controlled part. The two countries have been at loggerheads about the title to this gorgeously beautiful state, now bereft of tourism and much income, since independence.
In recent years guerrilla activity has died away and most observers thought that the Pakistani army was seriously clamping down on its own sponsored guerrillas. The indications were that the government truly wanted rapprochement with India. And India too with Pakistan.
However, not everybody in India thinks so positively. Professor Brahma Chellaney noted in the Japan Times recently, "India's response to Pakistan's military strategy to inflict deaths by a thousand cuts through terrorist proxies was survival by a thousand bandages".
This time Indian did not take it lying down. It said that Indian special forces made multiple strikes on terrorist launch pads. (Pakistan said there had only been cross border firing.)
Surprisingly, India has made no move to designate Pakistan as a state sponsor of terrorism or to declare bounties on the heads of prominent UN-designated terrorists who still operate openly in Pakistan – not the same one who killed 150 school children last year but other similar movements.
India is conducting, to the ire of Chellaney, only "a silent war". He goes further and says that "if in a year's time (when things have hopefully cooled off) India returns to "peace talks" with Pakistan it will be crystal clear that India's biggest enemy is India".
Strong words and I profoundly disagree with him.
At last, very belatedly, Read the rest of this entry »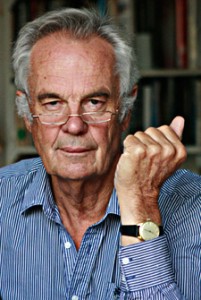 By Jonathan Power
October 11th 2016.
Africa up or down? After 10 years of quite remarkable growth across the continent most countries are experiencing a downturn, with average growth nearer 3.75% than 5% as before.
Nigeria, the continent's most populous country with its largest economy, was at one time growing year after year at 7+%. Now it looks like it's heading for recession and a growth rate pointing to zero.
It has been hit by a six-fold whammy – oil prices sharply down, the effects of the great recession in the industrialised countries, the Chinese economy slowing, bad economic and foreign exchange policies under the relatively new president, Muhammadu Buhari, increased corruption under his predecessor, Goodluck Jonathan, and the war against Boko Haram in the far north.
Nevertheless, Nigeria's non-oil sector- agriculture and manufacturing- improved steadily until 2015, but now has plateaued. Some economists have said that since that Nigerians can't get richer from oil they are being forced to diversify.
Most African countries don't have such a string of problems. Star performers, such as Tanzania, Uganda, Kenya, Senegal, Rwanda, Mauritius, Ghana and Ivory Coast, have avoided much of this turbulence. They have benefited from low oil prices, good economic policies, wise investment, an emphasis on industrialisation and an ability to attract foreign aid. Also from the lack of wars.
Although the number of wars across the continent has fallen sharply Read the rest of this entry »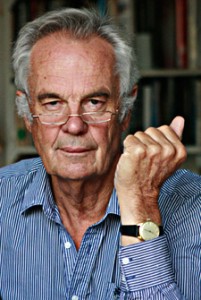 By Jonathan Power
October 4th 2016.
The many world leaders who gathered in Jerusalem last week for the funeral of Shimon Peres, the former president of Israel, are safely ensconced back home. They will not bother much to think about Israel again until the next Palestinian uprising. But the Israelis will continue to only think about themselves.
The Israelis are obsessed with themselves, with their history, with the present time and with their destiny. Every nation has some of this but Israeli navel gazing is something else. At this level of intensity it makes compromise difficult and condemns Israel to political paranoia and limitless inflexibility.
The Israeli notion that they can have this land and no one else can is so anachronistic by any contemporary standards that it is amazing that outside powers, whether they be the US, the EU or Russia, have given its arguments the time of day.
If every ethnic group in the world asserted so vigorously truly ancient yearnings to exclusive possession the world would become totally chaotic in short time. Where would the white North Americans or South Americans be?
Should Russia return to the rule of Mongolia, the seat of Genghis Khan's Mongols? It was they who laid down the boundaries, more or less, of the modern Russian state. What if China grabbed back Taiwan?
If the Israelis want to believe that Temple Mount Read the rest of this entry »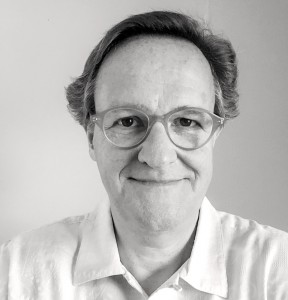 By Jan Oberg
1. In my view it is well within the will of Alfred Nobel to reward people who negotiate a peace agreement. In this perspective this year's choice is better than several from the latest years.
2. That said, it is quite obvious that the Committee has deviated from its mandate in another respect. Nobel's wish and will is about something already done that deserves to be rewarded.
This years' choice – like, say, that of Al Gore and Obama – is a clear example of the Nobel Committee sliding into another role: that of influencing world events in the future. (And grossly exaggerate its own importance in Realpolitik terms beyond symbolic, normative celebrations and solemn words).
One indication that the Committee by its choice this year wants to influence the future is that visitors to its website can vote on whether or not they believe that the award will help the peace process in Columbia.
3. Why reward only one person, the government side? To award only one party to a peace agreement borders on the absurd.
Why did the Committee choose deliberately to not recognize and award the FARC side? Although I am not an expert Read the rest of this entry »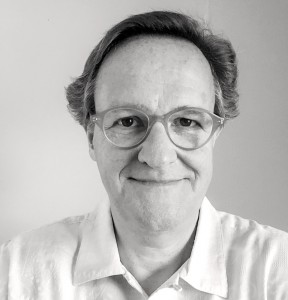 By Jan Oberg
Last night I had the opportunity to discuss nuclear weapons with an experienced, high-ranking security analyst who has been both a military, a scholar, an assistant secretary of defence, presidential adviser, a corporate man and now a think tank member, Lawrence J. Korb.
We were discussing the issues touched upon in this and this article.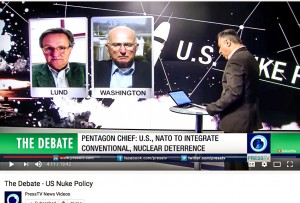 I would assume that the debate – facilitated by Iran's PressTV in an excellent manner – is illustrative of the degree to which the world can be seen from different perspectives and how different we can perceive words such as law, legality, ethics, security, deterrence and peace.
I assume also that the debate illustrates the difference between a systems-embedded interpretation of the world and an independent or free perception, including what can and must be changed and what doesn't have to change to make the world a better place.
Enjoy!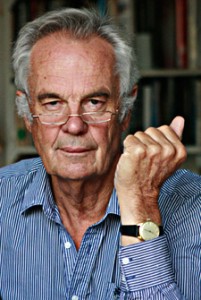 By Jonathan Power
September 27th 2016
The last war in the Western hemisphere came to an end yesterday with the signing of the formal peace treaty between Colombia and the FARC rebels, a conflict that has raged on and off for 50 years.
Fortunately, the cities have been spared overt destruction – it was the army and individuals who were targeted.
In Syria, even though the war has lasted only 5 years, in some cities, such as Aleppo, the bombing and fighting have wrought almost total destruction.
Is the world going to hell in a handbag? If one looks at Colombia the answer is "no". Moreover, Latin America has long been the most peaceful of all continents. Only East Asia rivals it. Africa after decades of civil wars, at one time being the most violent of all the continents, is increasingly peaceful.
If one looks at the Middle East – Syria, Iraq and Yemen the answer is a loud "yes".
So too in South Asia- in Afghanistan and to a certain extent in Pakistan and in Kashmir, divided between India and Pakistan.
This last three years the "yeses" have it. For the first time since the end of the Cold War and the subsequent fast fall in regional conflicts the number of those killed in war has taken a sharp turn up.
In 2010, such had been the rate of fall in conflicts since the end of superpower competition, when mucking and muddling in the Third World was an everyday habit, the number of wars reached a record low.
Since then they have started to Read the rest of this entry »