By Jonathan Power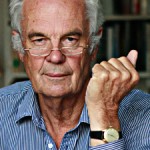 It is John McCain, a former Vietnam warrior and the Republican candidate for president when Barack Obama first won the presidency, who has conducted a long campaign against the US using torture. Last week when the US Senate's study of the torture used during the Administration of George W. Bush was published he has been one of the very few voices of the right to welcome it.
When the allies won the Second World War the torture of the Nazi regime's top military commanders was not allowed, even though the detained had plenty of information on who did what. Few argued that torture was necessary to elicit the information required in order to prosecute the Nazi leadership at the Nuremberg war crimes trial (although Churchill had argued earlier that they didn't deserve a trial and they should be put against a wall and summarily shot).
It was conventional interrogation that produced the information needed.
In the Senate report – which runs to 6,000 pages there are any number of sadistic acts of torture recorded. And, says the report, no information elicited outclassed the same information squeezed from the same subjects by conventional interrogation. Indeed, FBI officials were long critical of the CIA's brutal approach to interrogation.
America's image abroad will never be the same. A country that has long trumpeted Read the rest of this entry »
By Richard Falk
The Latest Diplomatic Gambit
There are reports that the Palestinian Authority will seek a vote in the Security Council on a resolution mandating Israel's military withdrawal from Occupied Palestine no later than November 2016. Such a resolution has been condemned by the Israeli Prime Minister as bringing 'terrorism' to the outskirts of Tel Aviv, and this will never be allowed to happen.
The United States is, as usual, maneuvering in such a way as to avoid seeming an outlier by vetoing such a resolution, even if it has less stringent language, and asks the PA to postpone the vote until after the Israeli elections scheduled for 2015.
Embedded in this initiative are various diversionary moves to put the dying Oslo Approach (direct negotiations between Israel and the PA, with the U.S. as the intermediary) on track.
The French want a resolution that includes a revival of these currently defunct resolutions, with a mandated goal of achieving a permanent peace within a period of two years based on the establishment of a Palestinian state, immediate full membership of Palestine in the UN, and language objecting to settlement activity as an obstruction to peace.
Overall, European governments are exerting pressure to resume direct negotiations, exhibiting their concern about a deteriorating situation on the ground along with a growing hostility to Israeli behavior that has reached new heights since the merciless 51-day onslaught mounted by Israel against Gaza last summer. Read the rest of this entry »
By Johan Galtung
"They can choose to focus on the worst in others, criticizing, building on paranoia and worst case analysis, "security". Or choose to focus on the best, with cooperation as dominant mode, conflict as recessive. They can cooperate for mutual and equal benefit like in good trade, exploring each others' comparative political-cultural advantages. They can do it."
By Jonathan Power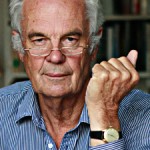 December 9th 2014
"If all the world were like Sweden there would be no news to report. The last time that Sweden hit the front page was when its foreign minister, Anna Lindh, was knifed to death by a madman nine years ago on the eve of a referendum on Swedish entry into the Euro zone. The time before that was in the distant past." – from a column I wrote just a couple of years ago.
But now, to everyone's surprise – both inside and outside Sweden – this quietness of the news has been unexpectedly overturned. A newly elected Socialist government, thanks to the vote of the Swedish Democrats, an anti-immigrant and anti-European party, couldn't pass its budget and so the prime minister has called for new elections in March. Voters are wondering aloud what has happened to the famed Swedish stability and consensus-making.
Sweden is probably the most successful country in the world – that is if you factor in Read the rest of this entry »
By Johan Galtung
Muhammadiyah University – Yogyakarta, Indonesia
Coming from Malaysia, the two neighbors are incredibly different. Indonesia, richer in ancient cultures, larger in territory, an archipelago of thousands of islands, has GDP/capita 3,500 and Malaysia 11,500; three times+ more. Products of brutal Western colonialism, Dutch for Indonesia, English for Malaya, which became Malaysia. Exploited, robbed, impoverished. Both hoped that World War II, fought for democracy-human rights, would end that in 1945, but got wars to keep colonialism instead–till 1949 and 1957, respectively.
Both had been occupied for 3 1/2 years by Japan going south to beat the US-imposed boycott, heading for oil resources in Indonesia (Malaysian oil not yet discovered). There was a difference: Indonesia's future leader, Soekarno and his no. 2 Mohammad Hatta had lived in Japan, made friends and met the Dutch returning to "their" colony fighting as a free country – no such freedom in Malaya.
So, why the difference? It is almost like a social experiment.
The key is the local Chinese minority, in Malaysia used by the English against the Malay majority, as exploited workers in the tin mines, and as capitalists with their gangs in Penang and Singapore; in Indonesia also in the army and in the PKI, Indonesian Communist Party, the largest outside the Soviet bloc. Hard working, well organized, clever with money, they attracted much of the same hatred and violence as Jews in Germany and Armenians in Turkey – both ending with genocides.
So also in Indonesia, the massacre of 1965-66; planned by US think tanks and the CIA with the Indonesian government. Standard CIA tactic: rumors of imminent coup from the left, perhaps organizing some–the coup against Gorbachev 1991–and then a massive, well prepared, coup from the right. Half a million or so killed, General Suharto in power for three decades, giving USA the free access to the economy they wanted. Pillaging started and lasted; like under Yeltsin in Russia.
Riots came in 1969 to Malaysia, but the reaction was totally different: the New Economic Policy. Forty percent of Muslim Malays lived in misery, 35 percent of the economy was in English, and 20 percent in local Chinese hands. Majority Chinese from Singapore had left in 1965 and now Malaysia has a GDP/cap 55,200 by far no. 1 in ASEAN – some are still in the 1,000s.
The Malaysian government did not turn on the Chinese but lifted the bottom Malays up by positive discrimination – like across race and gender faultlines elsewhere. Read the rest of this entry »
This petition will be delivered to the U.S. government, the International Criminal Court, the President of the UN General Assembly, the President of the Human Rights Council and the European Court of Justice.
Petition initiated by two former UN Assistant Secretaries-General, UN Humanitarian Coordinators for Iraq: Hans von Sponeck and Denis Halliday.
On 9 December 2014, the US Senate released its CIA torture report. The investigation confirmed what globally has been known for many years: the US Central Intelligence Agency and US-outsourced national authorities in Europe, the Middle East and elsewhere have been involved in an extensive range of torture applications.
Compelling evidence has become available, especially since 2001, the beginning of the Afghanistan war, through investigations by the European Parliament and national judicial authorities, as well as two major reports presented by Swiss Senator Dick Marty in 2006 and 2007 to the Council of Europe, on secret CIA detention centres in Europe, the Middle East and elsewhere.
The US Senate report makes it clear that cruel, degrading and inhumane treatment of captives by the CIA and its collaborators have been carried out on a continuous basis.
Such treatment can not be justified in any manner, even if the US Government reservations with which it signed the UN torture convention in 1994 were to be taken into account.
CIA personnel and others wilfully participated in following executive orders and directives thereby violating the UN torture convention and the Geneva Convention III. In this way they have committed serious crimes for which they must be held accountable. Read the rest of this entry »
By Jan Oberg
TFF director
Tehran Dec 9, 2014
The First Conference on "World Against Violence and Extremism" is inaugurated here in Tehran this morning by President Rouhani. His idea was endorsed unanimously by the UN General Assembly last year. This PressInfo was written before I came to Iran.
The last round of negotiations between Iran and the Five Permanent Members of the UN Security Council + Germany about the future possibility that Iran would acquire nuclear weapons should have resulted in no agreement but a 7 months postponement. It is a waste of everybody's time in one of the most urgent issues on the international agenda.
An a-symmetric conflict
Here are 5 countries bristling with thousands of nuclear weapons themselves and planning to spend trillions of dollars on more and more sophisticated nukes – unanimous in telling a country that does not have nukes to not acquire them: "What we can't live without thou shall never have".
Everybody knows but conveniently omit mention of the fact that Israel is a nuclear weapons power over 50 years with at least 200 nukes in contravention of UN resolutions that the whole region shall be free from such weapons. And it has not signed the Non-Proliferation Treaty.
In rough terms, Iran's military expenditures is 2-3% of the United States'; with a population ten times that of Israel it spends about the same, and 4% of its GDP where Israel spends 6.
Israel is number 1 Read the rest of this entry »
By Richard Falk
TFF wants to express its gratitude to Yoshikazu Sakamoto who served for many years as TFF Associate.
Prefatory Note
This post is dedicated to my remembrance of Yoshi Sakamoto who died recently. Yoshi was a deeply valued friend and an important public intellectual in Japan who exerted a strong influence on the post-war generation. His political orientation, rejecting extremes of right and left, while questioning the militarist premises of the Cold War and Japan's willingness to become America's Asian poodle, gave him a distinctive political profile.
I am sharing these words of appreciation, and hope that anyone from Japan who comes across this text will contact me, especially if they have a way of putting me in touch with either Yoshi's family or Japanese media. I would like to believe that 'an American appreciation' of Professor Sakamoto would be of interest to those who knew and admired him.
I first met Yoshi in the mid-1960s when he came to visit me at Princeton, expressing his concern about the Vietnam War and knowing of my anti-war activism. We bonded quickly and marched in a peaceful demonstration in New York City a few days later, and somehow managed to keep in fairly consistent contact until Yoshi's death on October 2nd.
Read the rest of this entry »
By Shastri Ramachandaran
Prime Minister Narendra Modi may have been the toast at the high tables from BRICS and ASEAN to G-20 and the East Asia Summit, but nearer home, in the neighbourhood, few are impressed by his 56-inch chest. The stark truth that India does not draw much water in the region was driven home unmistakably during the 18th SAARC Summit in Kathmandu.
By Jonathan Power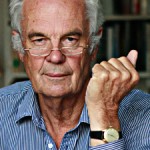 Over 15,000 foreign jihadists from 80 countries are believed to be fighting alongside militants in Syria, the CIA says. The Syrian war is estimated to have mobilized more European Islamists than all the foreign wars of the last 20 years combined.
What to do when the jihadists try to return home?
Many of them might be trained to wage jihad against their home countries. The danger is, as Daniel Byman and Jeremy Shapiro write in the current issue of Foreign Affairs, "the returned fighter seasoned by battle acquires a new authority among his old friends and followers on social media – a street cred that allows him to recruit and radicalize others and send them into the fray."
On the other hand because of the use of social media where the returnee sometimes brags about his exploits and adventures it becomes easy for the intelligence services both to track him down and know who he is trying to reach.
The threat posed by returning jihadists is too often hyped by both Western politicians and the media. Read the rest of this entry »