By Jonathan Power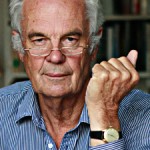 September 16, 2014
 
A couple of days ago I was on the Moscow metro. In the interchange I asked two twenty something young women the direction. Then they asked me did I like Russia? I asked them the same question and they said "no". They didn't like the way President Vladimir Putin was restricting freedom.
Then I asked them what they thought of Ukraine. They said that it upset them. They had some Russian-speaking friends living in eastern Ukraine and the friends didn't feel the militias represented them.
Interestingly, the women said they knew there were Russian troops in Ukraine.
This was one of the most explicit but rare condemnations of Russia that I came across.
I also talked to two groups of students at Moscow's prestigious Institute of World Economy and International Relations, where I had been invited to speak by the US-Russian Forum, where top think-tankers and academics tried to thrash out their differences. Read the rest of this entry »
By Johan Galtung
Kuala Lumpur, September 8
Obama faces a "three-headed monster" (INYT 5 Sep 2014): Russia-Ukraine, ISIS, and Asia with a US "pivot". Show NATO strength in Eastern Europe; crush ISIS (Colin Powell's 9/11 remedy for Al-Qaeda); 60% of US force and "all but China" treaties in Asia-Pacific.
It is not going to work.
Not with Obama-Biden-Kerry, nor with McCain; be it one monster with three heads or three with one each. There is no way in which Donbass will become a peaceful, integrated part of a unitary two-nation Ukraine; the Sunni-Arab world will find ways to integrate and undo Sykes-Picot; and no way in which one Asia-Pacific will choose USA over China. They want both, as the PM of Malaysia, Najib Razak, expresses it so well; eulogizing both.
For possible solutions or ways out see below; first a focus on the head of the US monster with a heavily flawed brain. Of course there are many US voices on top, heated discussions; however, policy, action produced by thought, comes as if from one brain to show unity.
However, the flaws are also many, producing and reproducing bad policies: Read the rest of this entry »
By Richard Falk
Prefatory Note
On September 24 a special session of the Russell Tribunal will examine war crimes allegations against Israel arising from the 50-day military operation that commence on July 8th.
The Tribunal has developed a record of examining the criminality of state actors that enjoy impunity internationally because they are insulated from accountability by what I have called a 'geopolitical veto' in this case exercised by the United States and several major European countries.
Where governments and the UN fail to implement international law, there exists a right of peoples to play a residual lawmaking function. It is somewhat analogous to the residual role that the General Assembly is empowered to play when the Security Council is unable or unwilling to perform its primary role in relation to international peace and security.
To fill this normative vacuum the Russell Tribunal has long played made an honorable contribution to what might be called 'the empowerment of legal populism.' I encourage attentiveness to this event, including publicizing its occurrence and disseminating the results of its deliberations.
As the announcement below indicates, I am proud to be a member of the jury for the session along with a series of truly distinguished and qualified high profile international personalities known both for their professional achievement and for their principled stands as 'citizen pilgrims' dedicated to a humane future shaped by global justice.
Israel's Crimes in Gaza during Operation Protective Edge – Extraordinary session of the Russell Tribunal
24-25 September – Brussels – Albert Hall, Brussel Read the rest of this entry »
By Richard Falk
Contrary to much conventional thinking that treats 'anti-Semitism' as exclusively a form of ethnic hatred, there is a second kind of attitude that is alleged to be 'anti-Semitism' because it is critical, often justifiably so, of Zionism and Israel's policies and practices.
This second type of supposed anti-Semitism is a tactic deployed to discredit critics of Israel by insisting that criticism of Israel and hatred of the Jewish people should not be distinguished. These two distinct types of anti-Semitism actually work at cross purposes, and although there may be situations of overlap, it is a dangerous confusion to lump them together.
It is rather unusual for even the harshest critics of the behavior of the U.S. Government to be castigated as anti-American except sometimes in the midst of international security crises, but even then such accusations usually reflect the outlook of red neck patriots or extremists who identify with the right wing of American politics.
Also, such accusations, although unpleasant, lack the sting of anti-Semitism, which carries with it an implicit secondary allegation of indifference to the Holocaust, to the Nazi genocide, and to the long history of persecution directed at the Jewish people. In my view this labeling of Israel's critics as 'anti-Semites' is a short-sighted form of unsavory state propaganda, generally implemented overseas by hard core Zionist groups, and partly responsible for an emergent backlash that is being expressed by hatred and hostility toward Jews.
This is a highly sensitive subject matter that is almost certain to be treated emotionally in a manner shaped by strong ideological alignments for or against the way in which Israel has behaved since its contested establishment in 1948 and in relation to attitudes toward close connections between the Zionist movement and the Jewish people.
Type I anti-Semitism is a form of virulent racism, Read the rest of this entry »
By Richard Falk and Akbar Ganji
Prefatory Note
The following post, was previously published as a co-authored two-part article by Akbar Ganji and myself in AlJazeera English on August 20-21, 2014; its basic premise is that the persistent defiance of international law by a sovereign state should carry delegitimizing consequences; the geopolitical grant of impunity to Israel evident throughout the aggressive military operation being carried out against an essentially helpless civilian population in Gaza suggests that neither the UN, nor governments in the region, nor leading governments in the world possess the political will to challenge such a frontal assault upon the authority of international law.
We write from two very distinct backgrounds as members of civil society devoted to human rights and the global rule of law, and invite others to join in reflecting upon how civil society can bring law to bear more effectively on the behavior of the Israeli government, and in the process, help empower the people of Palestine in their quest for national self-determination and the fulfillment of their rights under international law so long denied. We try to make this central argument by positing the idea of 'Outlaw State' as a descriptive designation that might have some influence in civil society mobilizations of the sort associated with the global solidarity movement backing the Palestinian struggle and supporting such militant nonviolence as animating the BDS Campaign.
Israel has become an outlaw state. In his book, The Law of Peoples, John Rawls defines (pp. 5 and 90) an outlaw state as one that systematically violates the universal principles of human rights, and commits aggression against other nations.
Israel is guilty of repeated such violations as well as several massive acts of aggression, making it reasonable and responsible to identify it as an outlaw state. Such a pattern of behavior also contradicts the most basic principles of international law as embodied in the UN Charter pertaining to the use of international force, and obstructs the fundamental promise in the Preamble of the Charter "to save succeeding generations from the scourge of war.
It has become appropriate for the international community and global civil society to act accordingly. Read the rest of this entry »
By Jan Oberg, TFF co-founder
TFF PressInfo 278
Lund, Sweden September 11, 2014
President Obama's speech last night
This speech is a record low in terms of moral and intellectual analysis: What it boils down to is war – i.e. killing every single ISIS person anywhere, people who he compares to cancer cells.
The war on terror has always been about killing terrorists but you can not kill an ism – terrorism. To do something about the causes that compel people to become terrorists would be much more efficient.
The President has said repeatedly that a lasting solution is political, not military. The speech, however, is exclusively military – not a word of political, psychological or other insights: No, we kill people because we think it is wrong to kill people…
The speech can be seen as a proof of how utterly misguided the U.S. response to 9/11 was – had it been more intelligence and less revenge-oriented, there would neither have been a devastating Iraq war nor an ISIS.
It's difficult to be Number One in a rank order. You ony teach downward. If you are Number Twenty, there are 19 others to learn from. It seems as if the United States, inside its exceptionalist box, is now unable to learn lessons. Read the rest of this entry »
A couple of messages to NATO's Summit
By Jan Oberg, TFF co-founder
Lund, Sweden September 5, 2014.
Yugoslavia then and now
TFF's first report from Yugoslavia from September 1991 carried the title, After Yugoslavia – What? It is now one of 127 reports and articles in the huge research and policy blog – Yugoslavia – What Should Have Been Done?
It contains the equivalent of 2000 book pages authored by Johan Galtung, Jan Oberg and Hakan Wiberg. All articles are published as they were written at the time. For anyone to see whose analyses stood the test of time.
We opened this blog two days ago – on the 23rd year of TFF's first of some 70 peace missions into the war zones.
While it is important to analyse the world, it is more important to criticise it and most important to search – and re-search – alternatives to it. Thus the title. You are kindly invited to browse.
Such work is not only of historical interest. It carries a message for the future – as does all good research.
While inner factors were certainly dominant, the West – in its misguided attempt at playing peace maker – Read the rest of this entry »
By Jonathan Power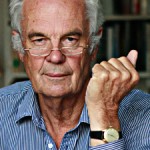 September 2nd 2014
Violence should have had its day. Look at its non-achievements: The US/British/French invasions of Iraq, Afghanistan and Libya. The upheavals of the "Arab Spring". And now Ukraine.
Will we ever learn its limitations?
In Iraq outsiders' violence overthrew the dictator Saddam Hussein who for all his faults provided stability, safety on the streets, food, a falling infant mortality rate and universal health services. What did it substitute beside the worthwhile job of killing off Saddam?
Mayhem, tens of thousands of deaths of innocents, fear of the street, shortages of food, upheavals in the health services and schools. And an ongoing instability, not least the opening given to ISIS.
In Libya, Read the rest of this entry »
By Johan Galtung
Is the title of a book published by TRANSCEND University Press in 2009, now in second printing, and several translations including Chinese. There were two subtitles indicating answers: Successors, Regionalization or Globalization? – US Blossoming or US Fascism?
What is the situation today, five years later?
Successors? UK is militarily with USA to keep Anglo-America as a dominant world force even if a shadow of 50 years ago; France tries to keep its hold on former colonies in Africa; they use NATO-North Atlantic Treaty Organization for military and EU-European Union for political support. In empires the local elites line up to do the killing; yet the Western powers have mainly to do that themselves.
China is very active economically abroad, some of it structural violence; however, the military component has not been used aggressively.
Russia went into the "near abroad", CIS-Commonwealth of Independent States, Ukraine; but for other reasons. The gift of Crimea to Ukraine in 1954 was a mistake to be corrected as conditions changed; and Moscow, not Kiev, proposes federal solutions for "one country, two nations". In short, no successors. Read the rest of this entry »
By Jan Oberg, TFF co-founder
Lund, Sweden September 3, 2014 – 11:30 CET.
As announced just a few minutes ago, the Ukrainian and Russian president have agreed to what the first reports call a permanent ceasefire in Eastern Ukraine.
That's indeed the best piece of news from that region.
It places the NATO Summit in Wales this Thursday and Friday in a new light.
The ceasefire most be solidified
However, an agreement over a phone is only a beginning; the devil is in the details. Secondly, there is no mention – yet – of the East Ukrainian fighters are on board this agreement.
Time for UN peacekeeping
Third, a credible ceasefire should be monitored by neutral observers and competent people. The only ones who can do that is the UN peace-keepers – perhaps with some staff also from Russia and Ukraine. Read the rest of this entry »