By Farhang Jahanpour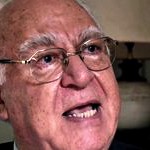 After all the huffing and puffing and all the aroused expectations about the speech by the Israeli Prime Minister Benjamin Netanyahu to the joint session of US Congress, the speech proved a great disappointment and even an embarrassment. A great deal has already been written about it, and there is no need to repeat all that here. Here I only wish to draw attention to some of the glaring distortions in the speech and the harm that it can do to the cause of Iranian and Israeli rapprochement and, more importantly, to the cause of peace in the Middle East.
The speech was a cynical use of the US Congress for domestic electoral ambitions.
Recently, Netanyahu had been trailing the Zionist Camp leader Isaac Herzog in the number of projected seats in the forthcoming Israeli election. He certainly hoped that as the result of the publicity that his speech would generate he could reverse the trend. In the process, his intrusion into America's domestic politics has deepened the divide between the Democrats and the Republicans and has introduced a strong element of partisanship to US relations with Israel. In other words, the speech was more about himself than the fate of the State of Israel or US-Israeli relations or international peace.
When Senator Lindsey Graham, a senior Republican senator, visited Jerusalem last December, he told the Israeli leader: "I'm here to tell you, Mr. Prime Minister, that the Congress will follow your lead… [on Iran]." (1) Therefore, it was no surprise when the Republican Majority leader asked Netanyahu to address a join session of Congress, for the third time, to issue his marching orders.
After President Obama's State of the Union address, in which he indicated that he was working hard to resolve Iran's nuclear dispute by peaceful means, House Speaker John A. Boehner decided to invite the head of a foreign state to address the Congress without informing the White House or even Minority Democratic leaders.
This was an act of gross discourtesy to the president, a violation of diplomatic protocol, and a clear departure from the US Constitution that puts the executive branch in charge of foreign policy and relations with foreign political leaders. Read the rest of this entry »
Western news media has feasted on Prime Minister Netanyahu's talk and the reactions to it as a rare political spectacle rich in personalities in conflict. But the real story of Netanyahu's speech is that he is continuing a long tradition in Israeli politics of demonising Iran to advance domestic and foreign policy interests.
The history of that practice, in which Netanyahu has played a central role going back nearly two decades, shows that it has been based on a conscious strategy of vastly exaggerating the threat from Iran.
In conjuring the spectre of Iranian genocide against Israelis, Netanyahu was playing two political games simultaneously. He was exploiting the fears of the Israeli population associated with the Holocaust to boost his electoral prospects while at the same time exploiting the readiness of most members of US Congress to support whatever Netanyahu orders on Iran policy. Read the rest of this entry »
By Jonathan Power
March 3rd, 2015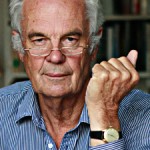 Is disorder the measure of our times?
Can anyone see an end to the upheavals in The Middle East and what can be done? My answer to the first question is "no" and my second is: "Wind the clock back to the days of the Ottoman Empire when vast stretches of the Middle East lived in relative peace under the benign rule of the sultans".
The Ottoman Empire disintegrated because of its foolish decision to join the wrong side in World War 1. The French and British then carved up the Middle East to create the present day countries and to serve their interests (later oil).
What could have been done as recently as 12 years ago? Not invade Saddam Hussein's Iraq and bring the house tumbling down, ruining nearly everyone's well-being, breeding the conditions under which sectarian war between Sunni Islam and Shiite Islam flourishes and which became fertile ground for Al Qaeda and now their successor, the Islamic State (ISIS).
ISIS covers great swathes of Iraq and Syria and could well undermine the governments of Lebanon, Jordan and even Saudi Arabia. The decision of President George W. Bush and Prime Minister Tony Blair to act on willfully distorted intelligence on Iraq's supposed stock of weapons of mass destruction must be regarded as an unforgiveable crime against humanity.
The US and its Arab partners can't bomb ISIS into submission any more than the US could the Vietcong. All outsiders can do is to sanction it (but avoiding the mistakes of the sanctions on Iraq when 30,000 children died as a result). It may take 10 years or more to win a favourable result.
The periphery of Europe will continue to be unstable until the big Western powers make a loud public promise not to expand NATO and to allow Ukraine to make Read the rest of this entry »
By Johan Galtung
President Richard von Weizsäcker passed away 31 January and was very much celebrated in Germany for his brilliant presidency to normalize a Germany with a troubled past, even divided on top of that. But, by and large leaving out his global perspectives mentioned below.
His brother Car Friedrich was a nuclear physicist turned peace activist with a wonderful peace program, in one word: Weltinnenpolitik, world domestic policy (well, it depends on the country, some domestic policies are better than others; I would go for a Swiss coalition governance, federalism, direct democracy).
The president's nephew Ernst Ulrich is an energy-environment leader, in Germany and through the UN in the world.
I have/had the privilege of knowing them all, and my tribute to Carl Friedrich when he passed away is an editorial dated 2 July 2012. Richard kindly sent greetings to the symposium on "Peace Studies and World Domestic Policy" on the occasion of my 80th birthday.
President John F. Kennedy also had a brother, Robert F. Kennedy; both murdered in (by?) the USA. The president's nephew, Robert F. Jr., recently published three articles at Other News. Information That Markets Eliminate where, in a position to know, he tells the story of the USA-Cuba past: "JFK's secret negotiations with Fidel", "Sabotaging U.S.-Cuban detente in the Kennedy Era" and the future: "We have so much to learn from Cuba". The titles say it all: efforts, thwarted by CIA; time to catch up. Read the rest of this entry »
By Jan Oberg
On March 3, 2015, The Telegraph and a few other major news surces broke the quite extraordinary story that the chairman of the Nobel Peace Prize Committee – the body that decides who is awarded the Prize – former Norwegian PM Thorbjoern Jagland had been demoted; it's the first time it has ever happened.
It was during his chairmanship the will of Alfred Nobel was ignored most systematically – e.g. by awarding the world's allegedly most prestigious prize to President Obama, the EU and Chinese human rights (but pro-war) Liu Xiaobo.
It's about 7 years ago that a small group of Scandinavian scholars decided to investigate how this prize is managed. The basic research can be found in a book by Norwegian lawyer and author, Fredrik S. Heffermehl, The Nobel Peace Prize: What Nobel Really Wanted which was the first major result of the group's work. It documents how this prize is "prestigious" only for those who either a) have never read Alfred Nobe's will; b) don't believe it should be interpreted with respect for his motives and goals and c) have very little knowledge about peace and peace research.
Nobel's formulation in his will is short and clear – the Peace Prize shall go "to the person who shall have done the most or the best work for fraternity between nations, for the abolition or reduction of standing armies and for the holding and promotion of peace congresses." He calls such people "champions of peace". More here.
Thus, the Nobel Peace Prize is not a do-good prize, not a human rights or environmental prize and not a pro-war prize. But it is a reward work for disarmament, anti-militarism and the abolition of warfare and people – be it politicians, scholars, activists – who are pro-peace, champions of peace. The legal challenges that the Nobel Peace Prize Watch has raised over the years can be found here.
The Nobel Peace Prize Watch
Over the years, the criticism of the Nobel Peace Prize Committee's work has increased. Seven years ago, I cannot remember that any journalist who interviewed me about the Prize had read the will. Now about 75% of them seem to have before they call.
Fredrik Heffermehl, Oslo, and Tomas Magnusson, Gothenburg, have now established the Lay Down Your Arms Association which was incorporated and registered in Gothenburg, Sweden in 2014 with a Scandinavian and an International Advisory Board. The Association's first project has been to set up the Nobel Peace Prize Watch where you can acquaint yourself with the Prize, its history, background, the criticism over time, etc. Read the rest of this entry »
By Richard Falk
It is far too simple to be merely outraged by the arrogant presumptuousness of today's speech by the Israeli Prime Minister to a joint session of Congress two weeks prior to national elections in Israel. The Netanyahu visit has encouraged various forms of wishful thinking.
Perhaps, the most common one is to suppose that bump in the road of U.S./Israeli relations will lead to a foreign policy reset that is more in accord with American national interests (in the spirit of the Mearsheimer/Walt critique of the baneful influence of the Israeli lobby) or that it signifies the death knell of AIPAC or the permanent alienation of the Democratic Party from its knee jerk support for Israel.
In my view, none of these developments will happen in the wake of Netanyahu visit, no matter how obnoxious or divisive or inappropriate as his presence appears to be.
First of all, it is important to separate three main dimensions of the Netanyahu speech to Congress: Read the rest of this entry »
By Jan Oberg
What is terrorism? Why do we talk much more about that than other types of deaths? Why is the word misused? What has nuclear weapons – that politicians and media hardly ever talk about – got to do with terror? Why should we all be careful not to exaggerate the phenomenon of terror?
10 x more terrorism than before 9/11
Tell you what: I've been critical of the "war on terror" since September 12, 2001 and particularly since 10/7 when the war on Afghanistan started. If the War on Terror was the answer to 9/11, the U.S. and its friends asked the wrong questions.
Because, what has been the result?
According to U.S. statistics at the time, in the years up to the horrific crime in New York, about 1,000-1,500 people were hit by terror per year worldwide; 1/3 of whom died, the rest were wounded. Most of it happened in South America, some in Europe; small groups such as Baader-Meinhof.
Almost 3,000 were killed on 9/11, many nationalities, far from only American citizens. (About 30,000 die annually from shooting each other).
Today? About 18,000 were killed in terror in 2013.
Although data may not be directly comparable or definitions be the same, the difference between 1,500 and 18,000 cannot be explained by methodological and other variations. Read the rest of this entry »
Gareth Porter became a TFF Associate in January 2015
Gareth Porter is an independent investigative journalist and historian who specialises in covering issues related to the U.S. national security state. His books on the Vietnam War and the Iran nuclear issue have reflected a new approach to understanding the outcomes of U.S. national security policy in terms of the institutional and personal interests of the decision-makers.
Porter was the winner of the 2012 Gellhorn Prize for Journalism, named after the renowned American foreign correspondent Martha Gellhorn, given annually by the UK-based Gellhorn Trust for journalism that uncovers government lies and propaganda.
He covered U.S. policy toward Iraq, Afghanistan, Iran, Pakistan, and Syria for Inter Press Service from 2004 to 2014, and his stories were widely republished on news sites such as Huffington Post, Truthout, Antiwar.com and Counterpunch.
Since late 2014, Porter has been writing a weekly column of news analysis or Middle East Eye, a London-based news and analysis site. His longer investigative articles are published regularly at Truthout, and have also appeared on Foreign Policy, Salon, The Nation, the Huffington Post, Firedoglake, Counterpunch and many other websites.
Porter was Saigon bureau chief of Dispatch News Service International in 1971 while working on his Ph.D. in Southeast Asian studies and international politics at Cornell University. He later reported on trips to Southeast Asia for The London Observer, Asian Wall Street Journal and Pacific News Service.
He was Co-Director of the Indochina Resource Center in Washington, D.C., an anti-war education and lobbying organization, from 1973 to 1975, and helped write the last piece of legislation aimed at ending the U.S. war in Indochina definitely, which was filed in February 1975.
Porter's books
Porter is the author of five books, including one of a widely-used college textbook on global environmental politics and three books on Vietnam and the U.S. war in Indochina. His latest book, Manufactured Crisis: The Untold Story of the Iran Nuclear Scare, published by Just World Books in February 2014, reveals the true story of the Iran nuclear issue that has been hidden and distorted by government propaganda and complete lack of media scrutiny.
In a review in The Nation historian Andrew Bacevich has called his book, Perils of Dominance: Imbalance of Power and the Road to War (University of California Press in 2005), "without a doubt, the most important contribution to the history of U.S. national security policy to appear in the past decade."
In the 1980s, Porter taught Southeast Asian politics and international studies at American University, City College of New York and the Johns Hopkins School of Advanced International Studies.
From 1990 to 2005, he worked for an environmental organization and then was a consultant on sustaining development and global environment.
By Johan Galtung
Society is tri-partite: State, Capital, and People with their associations, the Civil Society. There is hard-won and applaudable freedom of expression for People, directed at the State and its feudal predecessors, Clergy and Aristocracy. But how about Capital?
Consider this. Somebody can pay for access to the media – papers, radio, TV – with total freedom of expression of strong views, filling pages and hours of reading space and listening-viewing time; one way. Uncontradicted, nobody writing or voicing contrary views, sowing doubts, coming up with data to the contrary, values, theories against. One-way flow of expression, and not merely a flow of bla-bla words but to induce behavior, even changing behavior; aimed at getting inside readers-listeners-viewers, capturing their spirit to issue new commands to their bodies. Could a tyrant dictator ask for more? Read the rest of this entry »
By Jonathan Power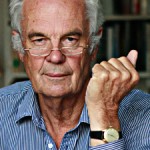 Economically Ukraine continues to go down the chute. No other East European has messed up its economic potential, as has Ukraine. During Soviet times Ukraine with its industrial prowess and wonderful fertile soil, making it the Soviet Union's breadbasket, was a success (by communist standards). Now 25 years of political upheaval, economic mismanagement and greed by the oligarchs have taken a dreadful tool on living standards. The stoicism of ordinary people is to be wondered at. One reason why many easterners want to return to Russia is because they think they will have higher living standards.
In an essay in the December, 2014, issue of Foreign Affairs Andrei Shleifer, a professor of economics at Harvard and Daniel Treisman, a professor of political science at the university of California have presented an analysis of what went right in the other east European countries, and, a for a time, in Russia under President Vladimir Putin. They write: "The East European countries have transformed their militarized, over industrialized and state-dominated systems into service-orientated market economies based on private ownership and integrated into global commercial networks. No longer distorted to fit Marxist blueprints, their economic institutions, trade, and regulatory environments today look much like those of other countries at similar income levels.
These changes notwithstanding, observers often blame post-communist reforms for poor economic performance. Two common charges are Read the rest of this entry »