Archive for the 'International law' Category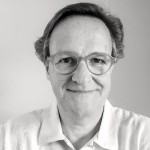 By Jan Oberg
Jan Oberg's comment on Chancellor Merkel's speech at the Munich security conference where she mentioned the duty Europe has to receive refugees and also reiterated that Germany will do its best to increase its military budget to 2% of its GDP.
Apart from this one can only get very sad and pessimistic when reading the comments underneath this sequence: Boundless hate against Merkel herself, racism, anti-Islam, anti-Semitism – and not one (of the first 70+ comments) on the issue of NATO, the risk of war or on what I brought up about the need for new, less militarist policies, less interventionism and better ways of handling the refugees.
Anger and hatred just under the surface, brought out mostly anonymously. No reasoning, just smear.
We still have a long long way to go in terms of public education…
Here the short video comment on PressTV where you can also see those comments.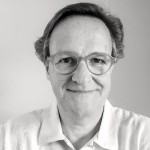 By Jan Oberg
On the occasion of NATO's defence minister meeting on February 15-16 discussing NATO, Ukraine, Crimea, Syria and the eternal threat images which are fake – with former Assistant Secretary of Defence of the United States, Mr. Lawrence J. Korb.
I'm afraid he got some stuff wrong such as the establishment of NATO and whether or not Kosovo is part of the Balkans.
He also believed that NATO's 1999 bombing of Serbia-Kosovo had a UN Security Council mandate.
Enjoy those small moment and the rest where I am trying to present some more general thourght on why the whole NATO philosophy is outdated – the only point where I agree with President Trump…

Media experience and policy
Lots of people in the debate seem to believe there is something strange about being in the "propaganda" media of "enemies of the West" – read the global Iran's PressTV and Russia's Russia Today.
What they don't seem to have acknowledged is that tons of Westerners are being interviewed and do commenting (like myself for years) at these media. Here is Mr. Korb with me at Iran's international TV channel.
What they also don't know is something I am sorry to report: I've met attempts at manipulation and "editing" and censorship with a series of Western mainstream media, not the least in my native Denmark, but I have not experience any of that even once with Russia Today and PressTV. Very decent professionals!
So much for the free press and for the propaganda channels. My personal problems is, which is which?
Comment by Jan Oberg
The Malta EU meeting is expressive of militarism, colonialism and racism in one. Is it time perhaps to call the EU the Evil Union? People outside, in the rest of the world sees this and will draw their conclusions.
And an – admittedly unconventional – proposal on what to do with the politicians who are responsible for the destruction of Libya.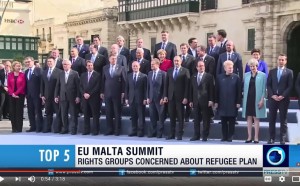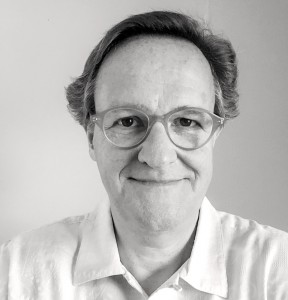 By Jan Oberg
These two top officials behind major US wars (Iran/Afghanistan and Vietnam/Cambodia/Laos) and regime change (against Allende, Chile) will speak at the first of a new event, The Nobel Peace Prize Forum Oslo, created by the Nobel Institute in Oslo. More here.
The leaders of the two institutions declare that they are proud to have succeeded in getting these two diplomats to Norway – and the media of course will be there. The event is sponsored by the California-based company InCircl – a marketing and mobile payment company.
The university rector is dr. med. and participant at Bilderberg world elite power group in 2011 Ole Petter Ottersen and you can write him at rektor@uio.no
These two experts on warfare and interventionism will – Orwellian style – speak about "The United States and World Peace After The Presidential Election".

This is the country that, since 1980, has intervened violently in Iran, Libya, Lebanon, Kuwait, Iraq, Somalia, Bosnia, Afghanistan, Sudan, Kosova/Serbia, Yemen, Pakistan, Syria, i.e. 14 Muslim countries. It has some 630 base facilities in 130+ countries. It has its US Special Forces (SOF) in 133 countries.
It has used nuclear weapons without apology and owns the second largest arsenal of nuclear weapons.
The US stands for about 40% of the world's military expenditures, is the world's leading arms exporter and has killed more people than anybody else since 1945. It's the master of (imprecise) drone strikes. It presently supports Saudi Arabia's bestial war on Yemen and conducts a military build-up in Asia and the Pacific planning, as it seems, for what looks like a future confrontation with China. And not with terribly positive results in its Middle East policies since 1945.
So with all these credentials, please tell us about world peace!
The U.S. should be seen as quite Read the rest of this entry »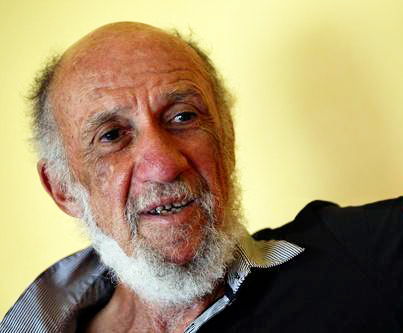 By Richard Falk
I am republishing my review essay that appeared in International Dialogue: A Multilateral Journal of World Affairs 6:2016.
It discusses two excellent studies of humanitarian intervention, a post-colonial trope allowing the United States and West Europeans to feel morally satisfied while projecting military power to distant lands, often with devastating consequences for the people being protected, and sometimes, even being rescued from tyranny and brutal repression.
In some respects, what progressive critics call 'regime-change' the champions of such policy like the terminology of 'humanitarian intervention,' or even better, 'Responsibility to Protect' or R2P.
Donald Trump interestingly portrayed Hillary Clinton accurately as a regime-change advocate, and pledged not to make such mistakes if elected. We will wait, see, and hope that at least this time, he means what he says.
The Middle East has been the testing ground for this 'new geopolitics' but its antecedents can be traced back several centuries as the Klose edited collection of essay clearly demonstrates.
Both studies are notable for highlighting the non-humanitarian motivations that accompany such undertakings, which are often hidden from public view, and need to be highlighted to comprehend this latest twist in the conduct of international relations.]
Fabian Klose (ed).
The Emergence of Humanitarian Intervention: Ideas and Practice from the Nineteenth Century to the Present
Cambridge University Press, 2016. 364pp.
Rajan Menon
The Conceit of Humanitarian Intervention
Oxford University Press, 2016. 235pp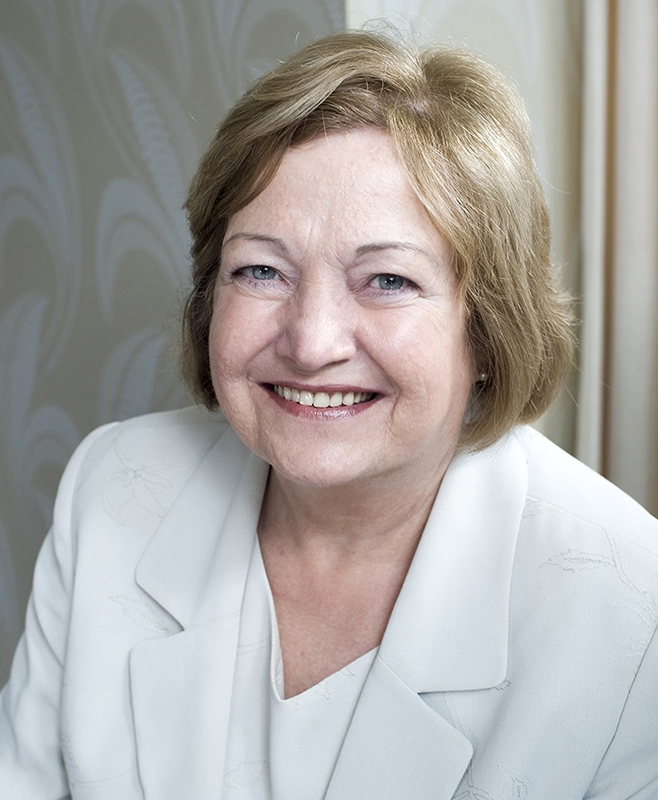 By Mairead Maguire
Thursday 29th September, 2016 – Wed.,5th October, 2016
Participant on board Zaytoouna-Oliva boat
A few weeks ago, the US Government agreed to give Israel $38 billion dollars, the largest military funding package the U.S. has given any Nation. This $38 billion in military and other type of Aid, will be used to imprison the Palestinians of Gaza, and continue Israel's military occupation, and imposition of an apartheid state, upon the Palestinian people.
This money will be used in the training fields of Israeli military which are in Gaza, where military experiments are done, using US military weaponry, by the Israeli Occupation Forces.
The U.S. military and Government is complicit in the crimes against the people of Gaza and the Palestinian occupied territory by the use of military hardware given by USA and the training that the Israelis give USA and USA gives to them.
It is also estimated that some 70% of European humanitarian aid to Palestine ends up in Israeli pockets.
Gaza continues to suffer from the continuing Israeli blockade, naval and land, and this 25-mile-long tiny strip, 5 miles wide, with l.9 million people, living in it, is a brutal blockade and Israel controls everything including, all the electricity, the food, etc. Indeed, everything which comes into Gaza comes through Israeli hands. Gaza's only airport was completely destroyed in 2002 by Israeli jets and ground forces.
Egypt continues to be a part of this blockade as they have blocked Gaza's southern border and Egypt continues to receive USA military funding. Medical authorities have reported that the time for operations in Gaza now goes up to 2025 as so many are awaiting health care, and the increasing issues around food, water, sewage, electricity, all of these mounting problems have led the U.N. to declare in their latest Report, that by the year 2020 Gaza will be uninhabitable. What hope is there for the Palestinians of Gaza, the vast majority of whom are young people.?
In order to give Hope to the people of Gaza by showing solidarity and support the Women's Boat to Gaza sailed to Gaza in September, 2016.
Also we sailed in order to challenge this illegal and immoral blockade and occupation of Palestine by Israel, and draw international attention to the fact that under Geneva conventions it is illegal to punish civilians, which is what Israeli government policies continues to do. Read the rest of this entry »
Here a few comments on Erdogan's recent attack on the West for supplying arms to the Kurds.
Funny that Turkey's president should accuse someone else for weaponizing a conflict. At the same time as Turkey does it and is also involved in two wars outside itself – Iraq and Syria – and one inside against the Kurds.
In this short interview I seek to raise the imagination: Since the weaponization of conflicts is a cancer on the world, imagine that a God-like magnetic force that could suck up each and every weapon in the Middle East, what would happen?
They would be forces to sit down and talk!
And one more point I did not get around to say: The world's cancerous arms industry and criminal arms traders – governmental as well as private – would go out of business and many end up behind bars.
In short, a much better world.
By Hans Graf Sponeck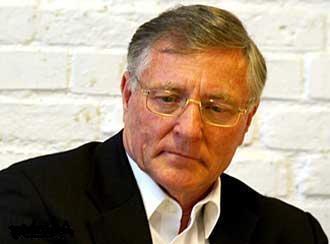 Freiburg, 1 October 2016
1. The global sky is full of dark clouds. There is reason, there must be reason, for concern. Humanity has to take time out to reflect. To-day is a good occasion to do so, especially since we have among us Haifa al Mansour and Solmaz Panahi who, together with her mother, has joined us on behalf of Jafar Panahi, her father.
The Kant Foundation is honouring two artists from the Middle East, one from Saudi Arabia, the other from Iran. They have taken Immanuel Kant's demand of yesteryear seriously and have shown the courage to use their minds with all the consequences that this has entailed. They have been swimming against the currents, they have built bridges and they have climbed mountains that try to separate people.
2. The community of nations has created an impressive body of law which is as densely woven as the most magnificent carpets one can find in the Middle East. Life in all its facets is well protected by such law – or so it seems! The UN Charter remains the supreme road map for human life with peace. It echoes what many thinkers and humanists throughout centuries have proclaimed. Can there be any disagreement that the usefulness of a map lies in its use?
3. Emotions? Feelings? – important as they are, must be in harmony with reason! The irrational rejection of Europe by Britain would not have happened if feelings and reason had been in balance! How much more evidence do we need to accept that humanity knows no borders?
4. Let me pause here for a moment and interject… Read the rest of this entry »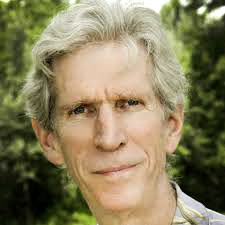 By Gareth Porter
The Russian-Syrian bombing campaign in eastern Aleppo, which has ended at least for the time being, has been described in press reports and op-eds as though it were unique in modern military history in its indiscriminateness.
In an usual move for a senior US official, Secretary of State John Kerry called for an investigation of war crimes in Aleppo.
As terrible as that toll of civilian lives is, the United States should drop the stance of moral superiority.
The discussion has been lacking in historical context, however. Certainly the civilian death toll from the bombing and shelling in Aleppo has been high, but many of the strikes may not be all that dissimilar from the major US bombing campaign in Iraq in 2003, nor as indiscriminate as Israel's recent campaigns in densely populated cities.
The impression that the bombing in Aleppo was uniquely indiscriminate was a result of news reporting and commentary suggesting, by implication, that there are no real military targets in east Aleppo.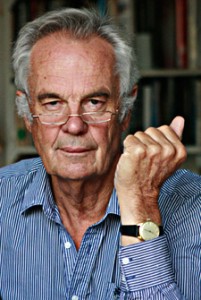 By Jonathan Power
November 1st. 2016
Many African leaders have been angry for a number of years that the International Criminal Court and the affiliated Rwanda and Sierra Leone war crimes courts appear to have focused exclusively on African war criminals- in Rwanda, Liberia, Sierra Leone, Congo, Ivory Coast, Uganda, Kenya and Somalia.
Last month the South African government announced its intention to withdraw from the ICC. Burundi said it had already made such a decision. Then, after those two, came Gambia and now observers are saying there may be others that will follow.
Yet over the years it is the African states themselves that have made most of the referrals to the ICC. An African woman is the Court's chief prosecutor. Five of the 17 judges are African.
In the last few years there have been a number of self-referrals to the ICC by Uganda, the Democratic Republic of Congo, Cote d'Ivoire, Mali, Central African Republic (twice), the Comoros and, as recently as September, Gabon.They are countries that have been plagued by viscious, no-holds barred, insurgencies.
African governments were prompt in arresting suspect leaders of the genocide in Rwanda who had tried to hide away in nearby countries. African countries whilst complaining out of one side of their mouth have been out of the other side forcefully making use of the ICC for their own good purposes.
Today, if one looks at all the courts in the round, since the founding of the War Crimes Tribunal for ex-Yugoslavia in 1993 and then the creation of the international UN-supervised courts for East Timor and Cambodia, there have been a good number of ex-Yugoslavs, Cambodians, Indonesians, East Timorese tried and convicted. It is not just Africans.
Moreover, the ICC prosecutor is currently investigating war crimes in a number of other countries Read the rest of this entry »