Archive for the 'Middle East' Category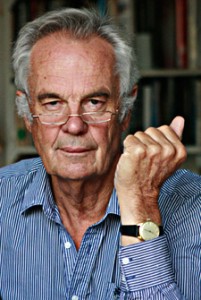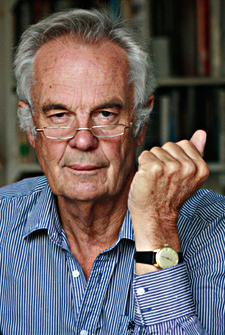 By Jonathan Power
Poets as diverse as William Blake and Yehuda Amichai have sung the praises of the heavenly Jerusalem, a land without strife or rancour, war or bitterness, envy, acquisitiveness or hatred. Until last week and President Donald Trump's decision to recognize Jerusalem as Israel's de facto capital, Israel, Fatah, Hamas and their common interlocutor, the US, had the historic opportunity to take a giant step towards making the present day Jerusalem acquire, at least in some of its aspects, the earthly prototype of the heavenly Jerusalem. Some of us have long hoped to see whether the work over decades of many imams, rabbis, ministers and priests could bear fruit. The secular politicians may be the ones doing the negotiations and ordering the compromises but it is the teachers of the three great deistic religions who have been charged from above to exert their mandate to teach compassion, goodness, tolerance and brotherhood, and make a non-aligned Jerusalem the centre that brings the three Abrahamic religions into an embrace.
These traits of virtue, as common to them all as is their God, is being tested in the hottest of fires. Have their peoples imbibed the true message of their faith? The question for this Christmas month is can enough of them stand up against the new alliance of Trump and prime minister Benjamin Netanyahu? Read the rest of this entry »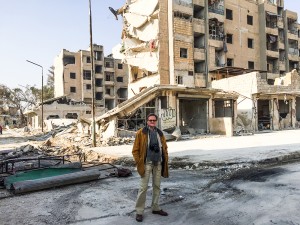 By Jan Oberg
December 12, 2017, marks the anniversary of the liberation – the West called it fall – of Aleppo in Syria. What happened is conveniently forgotten today by the West.
Some of us can't and won't forget what was both world, regional and local history.
Important for Syria, for the West and for the future world order – for at least 5 reasons.
1. The Western mainstream media's deceptive – constructed, ignorant, or both – narrative since 2011 was debunked.
Perspectives that media and political decision-makers deliberately omitted (remember omitted stuff is more important than fake):
• History and the colonialists' role in Syria.
• The immense complexity of the Syrian society.
• Syria as a 7000 year-old civilisation and as end of the Silk Road.
• The decades-long conflicts underlying the violence, since CIA's coup in 1949.
• The Western-driven regime change policies years since before 2011.
• Other causes of the conflicts than "Assad the dictator and his regime" such as environmental crisis, oil and gas, and its being partly occupied since 1967 by Israel.
• That nothing of the conflict complexity can de facto be reduced to a matter of one man's role – like it couldn't with Milosevic (now exonerated), Saddam, or Ghadafi;
• That this may have been a civil war for about a week but then almost 7 years of international aggression by thousands of foreign groups, Western governments/arm suppliers and their Saudi-led allies.
• Syria's right under such circumstances to self-defence according to Article 51 of the UN Charter.
• The major role in the utter destruction of Syria played by NATO countries, Turkey particularly when it comes to Aleppo, and Western allies such as Saudi Arabia and the Gulf states; all was simply "the dictator/regime killing his own people"…
• That Russia and Iran was the only foreign powers legitimately present according to international law.
• That the UN was sidelined – again – and tasked with the impossible role of making peace out of such member state policies.
• The media interest in Syria disappeared immediately after Aleppo's liberation as if orchestrated by one conductor. Silence.
• And Facebook and Google Search changes algorithms…
The media coverage stopped there and then – like musicians under a conductor, obeying the tiniest move.
2. It marked the end of the West's attempt at regime change since 2012
It had started formally on Dec 12, 2012 – on the day four years earlier, in Marrakesh. "Friends (!) of Syria" declared Assad's government illegitimate and set up a Syrian National Council – without, of course, asking the Syrian people it was supposed to represent. Here's AlJazeera's/AFP's coverage of that cruel decision.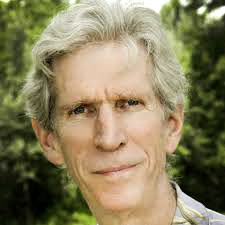 By Gareth Porter
In September 2007, Israeli warplanes bombed a building in eastern Syria that the Israelis claimed held a covert nuclear reactor that had been built with North Korean assistance. Seven months later, the CIA released an extraordinary 11-minute video and mounted press and Congressional briefings that supported that claim.
But nothing about that alleged reactor in the Syrian desert turns out to be what it appeared at the time. The evidence now available shows that there was no such nuclear reactor, and that the Israelis had misled George W. Bush's administration into believing that it was in order to draw the United States into bombing missile storage sites in Syria. Other evidence now suggests, moreover, that the Syrian government had led the Israelis to believe wrongly that it was a key storage site for Hezbollah missiles and rockets.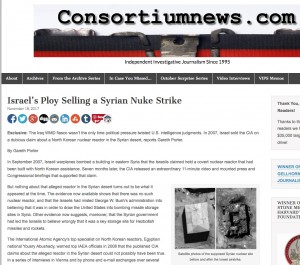 Continue reading Porter's investigative report at ConsortiumNews.com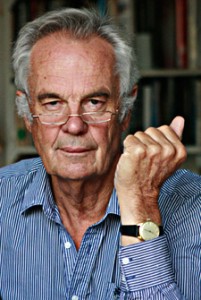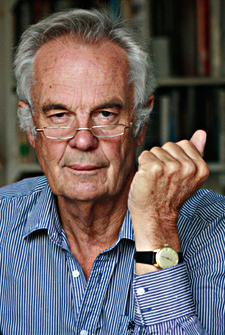 By Jonathan Power
November 7, 2017
Even former US president Jimmy Carter who single handily (without much Jewish appreciation) did more to make Israel secure than any other living person confesses neither he nor anyone can change the march of demographics.
Within the boundaries of the Holy Land there are just over 6 million Jews and 6 million Palestinians. The Palestinian birth rate is almost three times that of the Israeli Jews. If anything the Jewish population is starting to fall as an increasing number of Jews decide that Israel has no future for them and emigrate.
Another former US president, Richard Nixon, when asked by Patrick Buchanan how he saw the future of Israel, turned down his thumb "like a Roman emperor at the gladiators' arena".
Perhaps we are witnessing the death of Israel by a thousand cuts, the friction of conflict and the attrition of population. Read the rest of this entry »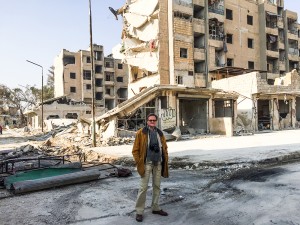 By Jan Oberg*
That's what I hold quite likely in case the present US administration under Donald Trump's formal leadership continues down the path its in-fighting militarist fractions seem to have chosen.
We're in the worst, most dangerous situation since the Cuban Missile Crisis. Sitting down and hoping for the best is neither responsible nor viable or wise.
I can only hope that I will be proved wrong. That the present extremely dangerous tension-building will die down by some kind of unforeseen events or attention being directed elsewhere.
The world could quite well be drifting toward what Albert Einstein called 'unparalleled catastrophe'. It's something we may – or may not – know more about when President Trump returns from his trip to Japan, South Korea, China, Vietnam (APEC where he also likely to meet Russian President Putin) and the Philippines.
Except for 93-year old Jimmy Carter offering to go to North Korea, we witness nobody taking any mediation initiative – not the UN' S-G Guterres, not the EU, not European NATO countries, not BRICS, not single countries like Sweden, not… well, you name them.
It's about denial, about heads deep down in the sand, people hoping for the best at the moment when humanity's future is in the hands of a couple of leaders from whom they would probably not buy a used bicycle.
That this silence all around is a roaring fact, is about as tragic and dangerous as the situation itself. Read the rest of this entry »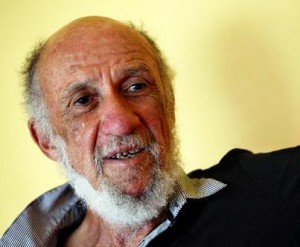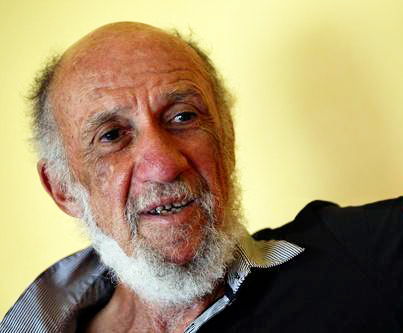 By Richard Falk
Prefatory Note
This post is a slightly modified version of my presentation to the Human Rights Commission of the Italian Parliament on October 11, 2017. The Commission is composed of members of Parliament and chaired by Hon. Pia Elda Locatelli, representing the city of Bergamo. The presentation was followed by a discussion, and a generally favourable response on the central issue of switching from an emphasis on 'occupation' to 'apartheid.'
An Overview of Present Realities
We meet at a difficult time from the perspective of the Palestinian people: several developments nationally, regionally, and internationally now deprive Palestinians of that glimmer of hope that comes from seeing light at the end of the tunnel; more fully appraised, the situation is not as bleak for Palestinians as the picture of their struggle being painted from a realistic perspective.
A series of factors pointing in both directions can be identified, first to highlight the negative developments from a Palestinian perspective, and then to set forth several developments that are positive with regard to the Palestinian national movement aiming for decades to achieve a just and sustainable peace.
(1) The foreign policy priorities of regional and international political actors have increasingly shifted attention away from the Palestinian ordeal; developments internal to Israel have deliberately accentuated this inattention to Palestinian goals and rights; of special relevance in these regards are the ongoing wars and turmoil in Syria, Yemen, Libya, and Iraq, as well as deteriorating relations and rising tensions of the Iran/US relationship.
Further, there are the moves toward normalization of relations with Israel by the Gulf countries, especially Saudi Arabia; and the unsteady diplomatic approach of the Trump presidency that seems accurately interpreted as supportive of whatever the Israeli government chooses to do, including even accelerated settlement expansion and a rejection of the Palestinian right of self-determination.
(2) Israel and Zionist support groups have launched a variety of initiatives designed to convince the Palestinians that they have been defeated, that their struggle is essentially futile at this stage, and they should move on for their own sake, overtly renouncing their struggle and posture of resistance.
The pro-Zionist Middle East Forum, founded by Daniel Pipes has even sponsored a so-called 'victory caucus' that basically proclaims an Israeli victory as a way of demoralizing Palestinian activism and global solidarity efforts by treating Palestinian goals as a lost cause. Read the rest of this entry »
It's time – long ago – to establish an International Tribunal/Commission on the Entire International War In Syria.
Jan Oberg Comment
You should be sick and tired of blame game around selected events and misuse of international law in Syria. I am!
Process instead the entire war and give justice and reconciliation to the Syrian people who have suffered incredibly.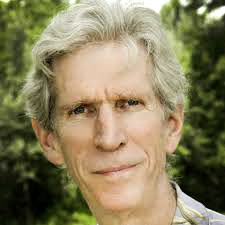 By Gareth Porter
U.S-Iran policy is closer to Israel than it has been in years.
President Donald Trump's new Iran policy clearly represents a dangerous rejection of diplomacy in favor of confrontation. But it's more than that: It's a major shift toward a much closer alignment of U.S. policy with that of the Israeli government of Prime Minister Benjamin Netanyahu.
Whether explicitly or not, Trump's vow to work with Congress to renegotiate the Iran nuclear agreement, and his explicit threat to withdraw from the deal if no renegotiation takes place, appear to be satisfying the hardline demands Netanyahu has made of Washington's policy toward Tehran.
Specifically, Netanyahu has continued to demand…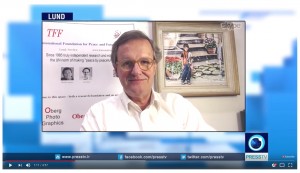 October 19, 2017
Comments on EU leaders stating their support for the nuclear deal with Iran (JCPOA) and sending strong signals to Trump: But more is needed now.
Oberg also asks: Where is the similar statement from NATO, the allegedly peace and security organisation when its leader, the U.S., is moving towards war with Iran?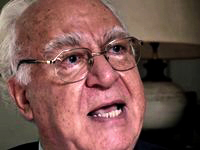 By Farhang Jahanpour*
As was expected, President Trump has decertified Iran's compliance with the nuclear deal or, to give it its full name, the Joint Comprehensive Plan of Action (JCPOA), despite the fact that he certified it twice before. As recently as 14 September 2017, Trump also waived certain sanctions against Iran as required under the terms of the deal.
Yet, in an extremely belligerent and hostile speech, he put out his new policy towards Iran.
The certification of the deal is not part of the agreement, but as anti-Iranian hawks in both parties wanted to undermine President Barrack Obama and create obstacles on the path of the deal they required the president to recertify every 90 days that Iran was still in compliance with the provisions of the deal. That certification has no international validity.
Trump provided a long list of contentious issues about Iran's alleged malign influences in the region and her presumed violation of the JCPOA, while totally ignoring America's long record of unilateral wars and war crimes and initial support for terrorist groups, such as Al Qaeda, the Taliban and other terrorist groups in the Middle East and beyond.
By law, Congress has 60 days to reimpose sanctions on Iran, which would violate the provisions of the JCPOA, or leave matters as they are. Given the predominance of hawks in Congress, it is likely that they will follow Trump's lead and will try to kill the deal.
During the campaign, Trump often criticized the deal as the worst agreement in history and promised that he would tear it up. In his inaugural address to the UN General Assembly, Trump proclaimed that the Iran deal "was one of the worst and most one-sided transactions the United States had ever entered into," even declaring it "an embarrassment to the United States." He ominously warned that the world had not "heard the last of it, believe me."
Now, by decertifying Iran's compliance with the deal, Trump has lived up to his hyperbolic rhetoric about the agreement that was regarded as one of the most remarkable diplomatic achievements since the end of the Cold War. Read the rest of this entry »