Archive for the 'EU politics' Category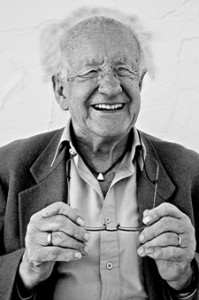 March 6, 2017
By Johan Galtung
An Unstable World: Analysis, Forecasting, Solutions
Take current deep conflicts in our unstable world and go back in time, aided by dialogue with the parties about "when did it go wrong". Chances are a year will emerge. There was a basic event, or process, polarizing something that used to be more cohesive. A faultline had emerged that can last for centuries, more or less polarized, up till today, and beyond, if there is no intervention.
The faultlines function like tectonic plates. Nothing may happen for long periods. Then they shock against each other, with earthquakes geo-physically; Norway-, Euro-, World-quakes socially.
The tern "karma year" is used. Not destiny-Schicksal-skjebne; too deterministic. Karma is destiny that can be changed through awareness.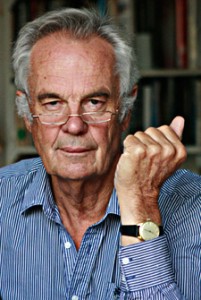 By Jonathan Power
February 21st 2017
Eleven hundred years ago Europe was a backwater. There were no grand cities, apart from Cordoba in Spain which was Muslim. The Middle East was much further ahead, still absorbing the intellectual delights and challenges of Greek science, medicine and architecture which Europeans were largely ignorant of. In southern China agriculture advanced and trade in tea, porcelain and silk flourished.
By 1914 it was a totally different world. The Europeans ruled 84% of the globe and they had colonies everywhere. How was it that Europe and its offspring, the United States, became the dominant dynamic force in the world, and still are today in most things?
If I walk round my university town and stop the first ten students I meet and ask them why this was so they would probably say because of the Industrial Revolution. But in 1800 when the Industrial Revolution was only just beginning Europeans already ruled 35% of the world and had armed ships on every ocean and colonies on every continent.
If they didn't say that, they might say it was the way the Europeans spread their fatal diseases, smallpox and measles, to which they had gained a good deal of immunity, and this enabled them to lay low native peoples. But in fact all the major Middle Eastern and Asian civilizations had this same advantage. In Africa it was local diseases that attacked the Europeans more than vice versa.
Maybe one of the ten students would say it was because the Europeans were ahead in the development of gunpowder technology. After all the military revolution preceded the Industrial Revolution. But I doubt that, even though on the right track, this one student could explain why. Read the rest of this entry »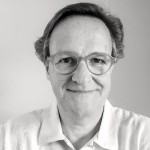 By Jan Oberg
On the occasion of NATO's defence minister meeting on February 15-16 discussing NATO, Ukraine, Crimea, Syria and the eternal threat images which are fake – with former Assistant Secretary of Defence of the United States, Mr. Lawrence J. Korb.
I'm afraid he got some stuff wrong such as the establishment of NATO and whether or not Kosovo is part of the Balkans.
He also believed that NATO's 1999 bombing of Serbia-Kosovo had a UN Security Council mandate.
Enjoy those small moment and the rest where I am trying to present some more general thourght on why the whole NATO philosophy is outdated – the only point where I agree with President Trump…

Media experience and policy
Lots of people in the debate seem to believe there is something strange about being in the "propaganda" media of "enemies of the West" – read the global Iran's PressTV and Russia's Russia Today.
What they don't seem to have acknowledged is that tons of Westerners are being interviewed and do commenting (like myself for years) at these media. Here is Mr. Korb with me at Iran's international TV channel.
What they also don't know is something I am sorry to report: I've met attempts at manipulation and "editing" and censorship with a series of Western mainstream media, not the least in my native Denmark, but I have not experience any of that even once with Russia Today and PressTV. Very decent professionals!
So much for the free press and for the propaganda channels. My personal problems is, which is which?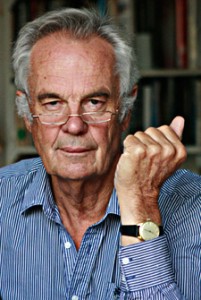 By Jonathan Power
February 7th. 2017
So what does President Donald Trump think about Nato? Twice during his campaign he rubbished it publically, saying it was "obsolete". Yet earlier this month when he met the UK's prime minister, Therese May, it was all hunky dory. He told her he supported Nato 100%.
There are some – a few – influential people who have argued that Nato is indeed obsolete. One of these was William Pfaff, the late, much esteemed, columnist for the International Herald Tribune. Another is Paul Hockenos who set out his views in a seminal article in World Policy Journal. Their words fell on deaf ears.
President George H.W. Bush saw it differently and wanted to see the Soviet Union more involved in Nato's day to day work. President Bill Clinton had another agenda – and one that turned out to be a dangerous one, triggering over time Russia's present day hostility towards the West – to expand Nato, incorporating one by one Russia's former east European allies.
His successors continued that approach with Barack Obama at one time raising a red rag to a bull by calling for the entry into Nato of Ukraine and Georgia. Read the rest of this entry »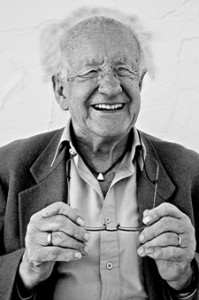 By Johan Galtung
"View" meaning not only a glimpse from above, but a position taken on the world on which the US electorate is now dumping Donald Trump.
That world is today basically multi-polar, maybe with 8 poles: 1) Anglo-America, 2) Latin America-Caribbean, 3) African Unity, 4) Islam-OIC from Casablanca to Mindanao, 5) European Union, 6) Russia more region than state, 7) SAARC from Nepal to Sri Lanka, 8. ASEAN, Australia-New Zealand. [See list of abbreviations with links to the mentioned organisations under the article]
And thre is the multi-regional Shanghai Cooperation Organization, SCO, with China and Russia, Islamic countries, India and Pakistan.
There is a waning state reality, smaller states being increasingly absorbed into regions.
There is a waxing region reality with the above eight; adding West Asian, Central Asian and Northeast Asian regions, maybe eleven.
There is a global reality based on IGOs, inter-governmental organizations, with the United Nations on top; TNCs, the transnational corporations, with the US-based on top so far; and INGOs, international non-governmental organizations, with religions on top.
Now, insert into all of that something concrete from William Blum's Anti-Empire Report #146 and his Rogue State.
From WWII, the USA has: Read the rest of this entry »
By Jan Oberg
- who speaks to PressTV about The Jungle camp in Calais and children gone missing since it was destroyed.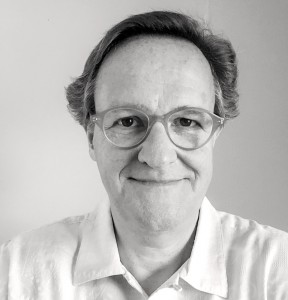 Af Jan Øberg
Den nuværende periode i menneskehedens historie vil blive svær at forklare for fremtidens historikere – hvis der da findes nogle.
Hvordan kunne det gå så skridt så hurtigt og på alle fronter for dén Vestverden, der efter 2. verdenskrig stod med alle kortene på hånden? Hvordan kunne det amerikanske imperium, der byggede på frihed og demokrati, overhovedet styrte sammen dér tilbage i 2026?


Den vestlige NATO-baserede verden kunne ånde lettet op da Sovjetunionen og Warszawapagten var blevet opløst i 1989. Den havde vundet ideologisk – ingen ville siden have sovjetkommunisme – og økonomisk – Rusland producerede ingen attraktive forbrugsvarer – og militært.
Ruslands militærudgifter var bare 8% af NATOs mod Warszawapagtens 75% af NATO førhen.
Den Kolde krig forsvandt lykkeligt nok uden Varm Krig eller atomvåbenbrug. En ny verden blev mulig. Ondskabens imperium, som præsident Reagan havde kaldt Kreml-systemet, var borte. Alle talte om fredens "dividende".
Men kun godt 25 år senere var verden gennemsyret af angst, Read the rest of this entry »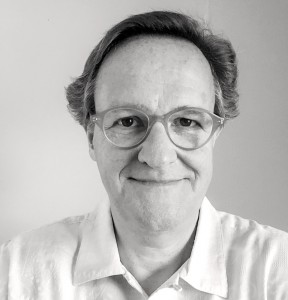 By Jan Oberg

TFF Series "The New Cold War" # 6
How did Western Europe survive the much stronger Soviet Union & Warsaw Pact 30-40 years ago? A pact that had about 70% of NATO's military expenditures where today's Russia has 8%? How did we get on after the Soviet invasion of Hungary and Czechoslovakia – and a Union with much more global military and political influence?
Europe did so through a well-maintained military capacity, or superiority, technical superiority and, of fundamental importance to security – confidence-building measures (CBM).
And through a political leadership by personalities who knew what the 2nd World War had implied and why it must never happen again. One towering figure of course being Willy Brandt, the German chancellor who had himself been a refugee in Norway during the war.
CBMs were meant to both uphold a high level of war-fighting capacity while also seeking military early information/warning, attending each other's military exercises, etc. They resulted in the establishment of the very important OSCE – Organisation for Security and Co-operation (then C for Conference) in Europe with the Helsinki Final Act of 1 August1975. It contained politico-military, economic, environmental and human rights dimensions – 'baskets' that were seen as related to each other and which served as dialogue points between the two blocs.
The visionary President Urho Kekkonen of Finland was credited as the main architect of the CSCE – and his Finland was neutral but upheld a co-operation agreement with the Soviet Union.
Finland was also the only country in the European space that could show opinions polls according to which the people felt equidistant to both blocs.
The simple but brilliant idea was this: We need dialogue to feel secure. It was also called Detente. And it implied a disarmament dimension – negotiations about how to mutually scrap weapons in a measured and verifiable manner that both sides had decided they no longer needed.
These negotiations included not only conventional weapons but also the arsenals of nuclear weapons.
In the domain of nuclear weapons, the Non-Proliferation Treaty, NPT, was signed in 1970 and carried four very important provisions:
1) the world shall move towards general and complete disarmament and the nuclear weapons shall be abolished;
2) those who have nuclear weapons shall negotiated them down, in principle to zero and
3) as a quid pro quo for that all non-nuclear weapons shall abstain from obtaining nuclear weapons – and
4) countries who want nuclear energy shall be assisted to introduce this civilian energy technology.
All this happened in the era of Detente and CBM. How had that become possible? Read the rest of this entry »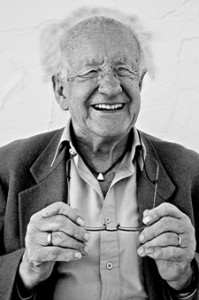 By Johan Galtung
It does not look good. The key problem is not Brexit, the unlikely victory of older English longing back to the Land of Hope and Glory–not made invisible by a cloak of EU–against nothing less than the City of London using the EU for their purposes.
The Leavers are deceiving themselves; they will be more "special relationed" to USA than ever now that USA has lost their "link to the continent". And the Remainders will find their ways, more of them will be operating out of Brussels, Luxembourg, Strasbourg and other key points in the EU.
The problem is, "Can Germany lead Europe alone?" (Anna Sauerbrey, INYT 5 Jul 2016). Her conclusion: "Germany may have to take command, after all… being at center stage, it might as well perform".
But how?
The present EU structure has Germany on top, then the Nordic members weakened by Brexit, then the Latin countries with France and Ireland, then the Eastern European members of whom solidarity is demanded for the crimes of the others leading to mass migration, and at the bottom Greece tortured by EU. A Europe under German leadership was among the goals of both WW1 and 2.
On June 2 the German Parliament recognized the Armenian genocide; during WW1 when the German Empire was an ally of the Ottoman Empire. But no recognition of the German genocide of about 75,000 Herero-Nama in Namibia 1904-1908, by poisoning wells used by women and children.
A simple, crystal-clear case. The former is complex, with Turks also asking Kurds to get rid of Armenians by a death march for many through the desert to Lebanon in return for freedom for the Kurds. Which they did not get, but many live in Turkey where Armenians lived.
A Germany not coming to grips with its past cannot be trusted. And: "A sincere confrontation with the past makes a country stronger" (Colonialism Reparation-Newsletter Jul/16). As the Herero-Mama insist: "A lasting solution about us /cannot be negotiated/ without us."
As to EU itself: the expansion in scope–membership–and domain–functions–did not work. Some contracting may work better. Brexit clears the ground for US-independent foreign military policy, for better and for worse. A two-speed EU may be on the horizon, tighter for some, looser for others. Better adjusted to realities.
But Europe is ridden by another age-old conflict looming large or larger: EU with Russia. Or, more basically, Catholic-Protestant Europe against Orthodox Europe, the borderline being inside Ukraine. Is there some way that out of several conflicts we may build peace? Read the rest of this entry »
Commenting on PressTv on July 22, 2016 after yet another tragedy in the Mediterranean.
But how much did the media cover that in comparison with the Nice tragedy – and Hollande's killing of 120 innocent civilians as revenge for Nice (which at the time was not known to have any connections to ISIS or similar)?