Archive for the 'North and South Korea' Category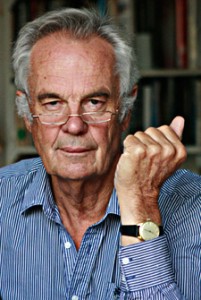 By Jonathan Power
September 20th 2016
The two American presidential candidates give the impression of being rather hostile towards China. This is counterproductive.
"The US should not adopt confrontation as a strategy of choice. In China, the US would encounter an adversary skilled over the centuries in using prolonged conflict as a strategy and whose doctrine emphasizes the psychological exhaustion of the opponent. In an actual conflict both sides possess the capabilities and ingenuity to inflict catastrophic damage on each other. By the time any such hypothetical conflagration drew to a close, all participants would be left exhausted and debilitated. They would then be obliged to face anew the very task that confronts them today: the construction of an international order in which both counties are significant components".
Henry Kissinger who wrote this four years' ago, was the architect, along with his boss, President Richard Nixon, of the US's rapprochement with China which led to Communist China taking up its seat on the Security Council and to full diplomatic recognition.
But these days China has begun to feel the old Soviet paranoia that it is being not only contained but encircled. The US of President Barack Obama has been giving it a hard time. The dispute over the ownership of the islands in the East and South China Seas is profoundly threatening for most members of China's governing elite. Indeed they are right to feel partially encircled.
China has no friends to the east and to the south, except North Korea. To the west it has Read the rest of this entry »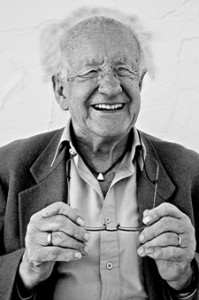 By Johan Galtung
Kyoto, Japan
An East Asia of 6 states, 5 from the 6-Party Talks + Taiwan. The 6 in East Asia divide into South Korea-Taiwan-Japan in the US-led alliance AMPO+ (USA-Japan Security Treaty+); North Korea; China-Russia with others in SCO (Shanghai Cooperation Organization). AMPO+ with US "nuclear umbrella", the other two may acquire nukes; North Korea with nukes; and SCO with two nuclear powers. Put it all together: A nuclear arms race.
Arms races may deter, but often end with wars. Wars mean trauma for losers and glory for winners. PTSD – post trauma stress disorder – may lead to thirst for revenge, and PGED – post glory exuberance disorder - to thirst for more glory. War, war, war. Worse than ever since WWII.
East Asia badly needs another approach.
As a minimum, the four tasks in the TRANSCEND peace formula: the negative peace of conciling traumas and solving conflicts; the positive peace of cooperation for mutual and equal benefit-equity-and harmony based on empathy.
Unconciled traumas and unsolved conflicts:
Japan/USA over FDR provoking Japan into war, Pearl Harbor, fire-bombing/nuclear genocide (Obama fell far short of Willy Brandt genuflexing in Warsaw for the genocide on Jews); Japan/Russia over Russian expansionism and the war; Japan/Taiwan-Korea-parts of China for uninvited, not colonialism, but japanization; Japan/SK – a carbon copy of Japan – with hysterically anti-Japanese policies (not in Pyonyang) demanding ever more apology and money. But Japan-SK "comfort women", like Japan-China Nanjing, are complex; international commissions may sort facts from fiction.
Japan/China slave labor seems solved (Japan Times 2 Jun 2016).
NK/USA-SK: normalization-nuclear free Korea vs NK collapse.
Then Japan vs Russia, Chinas, Koreas over the contested islands.
Then USA polarizing East Asia, more tension, micro-managing.
Most problematic: Japan, USA; least: Russia. Read the rest of this entry »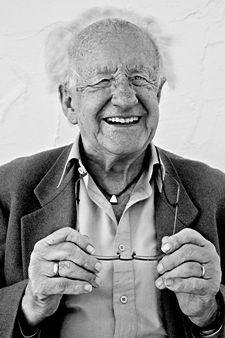 By Johan Galtung
Jeju Peace Forum, Kwangju National University, Seoul; South Korea
Like the Israel-Palestine conflict, the world has gotten tired of it, "what, the two Koreas still unable to sort it out"? Also, like Israel-Palestine, the USA is in it; making the situation complicated.
Never has the situation been so tense after the end of the war in Korea more than 60 years ago. Not only because of the nuclear bomb with missiles in North Korea, and the hawkish pro-nuke reaction in South Korea and Japan, but because of no moves forward to solve the underlying conflict. And where is that conflict? Not between North and South Korea, but between North Korea and USA that after 140+ years of victorious warfare had to accept armistice, not victory, in Korea.
Conflict means incompatible goals. Travel to Pyongyang and find that their goals are peace treaty, normalization of relations, and a nuclear free Korean Peninsula.
And the US goal is the collapse of the present NK regime; failing that, status quo. Given the threat of a major war, even nuclear war, that goal is untenable. Some points.
Why does NK have nuclear capability?
Because NK is threatened by the USA-South Korea alliance in general and their "Team Spirit" in particular to deter conventional, or nuclear attacks; failing that to fight back, and particularly against where the attack might come from: US bases in Okinawa-RyuKyu, and from Japan proper. Militarily trivial.
AND to have a bargaining chip in any denuclearization that of course has to be monitored; given the US cheating in connection with Austrian neutralization in 1955 focused particularly on that one.
AND to show that we are not collapsing, we are capable of making nuclear bombs and the missiles to carry them; far from collapsing. Read the rest of this entry »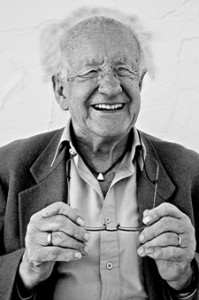 By Johan Galtung
China is changing world geography, or at least trying to do so.
Not in the sense of land and water like the Netherlands, but in the sense of weaving new infrastructures on land, on water, in the air, and on the web. It is not surprising that a country with some Marxist orientation would focus politics on infrastructure–but as means of transportation-communication, not as means of production.
Nor is it surprising that a country with a Daoist worldview focuses politics on totalities, on holons and dialectics, forces and counter-forces, trying to tilt balances in China's favor. How this will work depends on the background, and its implications.
Two recent books, Valerie Hansen, Silk Road: A New History (Oxford University Press, 2012) and Peter Frankopan, The Silk Roads: A New History of the World (Knopf, 2015) see them as arteries connecting the world, globalization, before that term became a la mode. Not that loads of goods moved all the way in both directions, parts of the way, maybe further. Europe had much less to offer in return; however:
"Viking traders from–Norway–coarse, suspicious men, by Arab account–were moving down the great rivers of Russia–trading honey, amber and slaves–as early as the ninth century–returning home to be buried with the silks of Byzantium and China beside them". (Frankopan)
The Silk Roads – so named by the German geographer von Richthofen in 1877 – connected China and Europe (Istanbul) over land from -1200; more precisely from Xi'an to Samarkand by a northern and southern road (Hansen for maps). And the Silk Lanes connected East China and East Africa (Somalia) from +500 till +1500 when Portuguese-Spanish and English naval expansion started a Western takeover by colonization.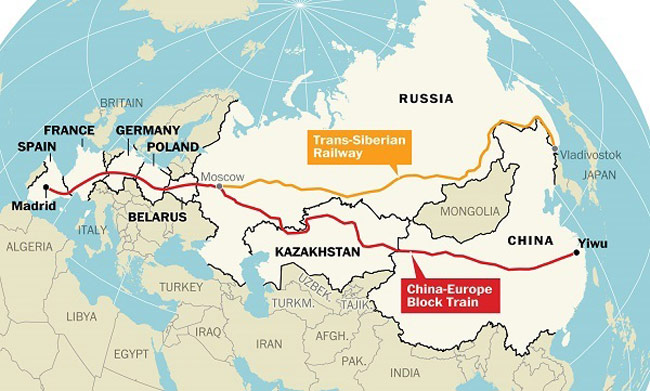 The modern Silk Road East-West, Yiwu/China to Madrid/Spain. Although the transit time for goods or people to transit the route is 21 days, this is 30 days faster than a ship and is 1/10 the cost of shipping freight. See www.bulwarkreview.com
For long periods run by Buddhists in the East and Muslims in the West; Islam using them to expand, from Casablanca to the Philippines. Frankopan sees the high points in the Han dynasty (-207-220, capital Xi'an for West Han), the Tang dynasty (618-902, capital mainly Xi'an) and under Mongolian, Yuan rule–for goods, ideas, faiths, inventions.
Xi'an, 3,000 years old, served as a starting point, both for Silk Roads and for the Silk Lanes, traveling the Yangzi River, or over land, to the East China Sea coast. Till the military uprising against the Tang emperor in 755 (Hansen, Ch. 5, "The Cosmopolitan Terminus on the Silk Road"); but Xi'an is destined always to play major roles.
China is now reviving the past, adding Silk Railroads from East China to Madrid via Kazakhstan-Russia-Belarus-Poland-Germany-France, to Thailand, from East to West Africa–from the Indian Ocean to the Atlantic–from North to South Africa. Silk Flights. And Silk Web.
A silky cocoon is being woven, by worms in China. Too much?
Two features stand out in this approach to geopolitics. Read the rest of this entry »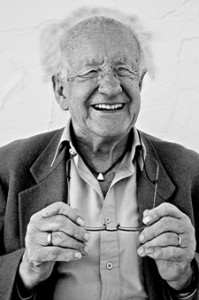 By Johan Galtung
Let us have a look, and see what can be done.
[1] Economies. NYSE is falling; China is consuming, with problems; the West blames China, not itself, for all. The truth is over-reliance on one commodity, oil-gas, hitting vulnerable economies doubly. Steep fall in price: $120-130 to $30-20, close to 1973 from $1 to $10. Steep fall in demand for that globally toxic product; a sign of rationality (but, the other globally toxic product, derivatives for speculation?) The currencies of oil-producers tumble. stocks fall; in Norway to the tune of half the state budget in three weeks (Finansavisen 21Jan 2016).
And over-reliance on trade with vulnerable economies.
Remedies: To become less vulnerable, through [1] more self-reliance nationally and locally, indeed for basic needs like food, [2] fully-fledged economies with primary-secondary-tertiary-quaternary (care for people and nature) sectors. Simple, sustainable rules.
Beyond that: import-export, but with a wide range of countries.
[2] Inequality: The Master, Atkinson's, analysis of the catastrophic consequences, both high up and low down, is the best. Spiritual aspect is hopelessness, apathy with no project low down; high up ego-centrism devoid of solidarity as project. Sick societies. In 2010 388 persons owned as much as half of humanity, in 2014 80, end 2015 62 (Oxfam).
Remedies: Lift the bottom up, FDR New Deal, welfare states, the Chinese way. Publish the ratio CEO:workers earnings; make above 10:1 illegal, punish, boycott. More cooperatives with CEO-workers rotation.
[3] The third industrial revolution: robotization. Frankenstein's monster is coming. Another consequence will be massive unemployment.
Remedies: Humans, sapiens-faber-ludens, are creative, productive and playful. We are all three. But we may need life-long guaranteed income for all, covering all basic needs. Humans will reconquer the production, wrestle it from unnecessary-unwanted robots, and enjoy life.
[4] Davos. There they are, those who brought us these problems. Read the rest of this entry »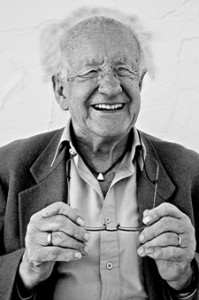 By Johan Galtung
Do you remember the Axis of Evil – Iraq-Iran-North Korea?
George W. Bush, or his speechwriter rather, concocted that axis in 2002 as focus for a global war on terror. The key term is "evil"–not "enemy", "hostile"–the connotation being "possessed by Satan". The proof is opposition to a USA chosen by God, as God's Own People, as "In God we trust". To exorcise Satan only violence works.
In 1953 North Korea under Kim Il Sung did not capitulate to the USA, only cease-fire, the first US non-victory since 1812. Very evil.
In 1978-79, Iran, by the Khomeini Islamic revolution, decolonized Iran from US dominance and evicted the shah, who had been installed by a US-UK (CIA-MI6) coup in 1953; in fact undoing 1953. Very, very evil.
On 17 May 1987 Saddam Hussein, used by the USA to fight Iran with no gains for Iraq, fired on a US vessel (USS Stark incident). Very, very, very evil.
However, for a USA, never questioning bringing US style democracy and US free market to all countries in the world, this was not seen as others having their own goals. It was seen as exactly that, evil. Read the rest of this entry »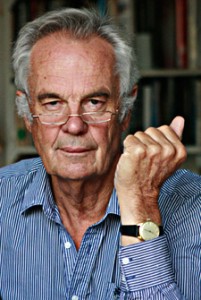 By Jonathan Power
So Putin on Monday met Obama. They are going to cooperate against ISIS, the world's worst problem. President Vladimir Putin says we should not be surprised to see Russian jets working cooperatively – even coordinating – with the US on missile attacks.
Even with both powers working in tandem it will be uphill work. ISIS has attracted over 30,000 foreign fighters, according to a UN Security Council report. At least 2,000 from Russia and ex-Soviet territories are in their number. (In contrast to Russia the US is more threatened by domestic, non-Muslim, terrorists than Muslim extremists.)
Will rapprochement over Syria and ISIS wind the clock back to the benign US-Russia relationship that was begun with President Barack Obama's early "re-set" which led to, among other things, a significant agreement on reducing nuclear arms? Read the rest of this entry »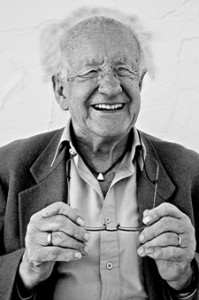 By Johan Galtung
Seoul
There was a big conference in 1972 in Kyoto, well over 40 years ago; that was my first effort, with thousands, millions of others. On the agendas for these countless encounters the U-word, "unification", loomed high.
In Kyoto, I made a distinction between unifying the Korean nation by opening the border for projects beyond unifying families, and unifying the two states. Which one are we talking about?
The second is problematic if it means one state–and one president!–less. Could wait; from a human point of view unifying the nation has priority. Building on that a Korean Community with two states could emerge; building on that a Korean Federation with capital neither in Seoul nor in Pyongyang; building on that, maybe one day a unitary state.
I rejected any idea of one collapsing and the other taking over – "the German model". Unification is symmetric, neutral, a nuclear-free UN-monitored Korean peninsula with non-provocative, defensive defense.
As such ideas emerged, about forty concrete cooperation projects were elaborated. One of them was a Peace Railroad running through the Koreas, connecting my wife's Japan and my own Norway, in Western Europe. Could have happened but did not. China did it: the Silk Railroad to Madrid.
An important point became increasingly clear. The real conflict was not between North and South Korea, but between the USA and North Korea: the USA denying North Korea a peace treaty and normalization, hating the Democratic People's Republic of Korea-DPRK for not having capitulated; working 60+ years for its collapse. Read the rest of this entry »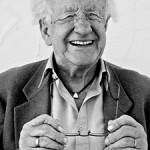 By Johan Galtung
70 years have passed since Japan capitulated to the Allies 15 August 1945. The key early postwar Japanese politicians, diplomats, academic advisers etc. have now retired and give highly interesting accounts, revealing some of the tricks and lies of the state system.
That may also apply to them if trying to relieve themselves of bad conscience. However, leaving that aside, the focus here is on how I myself, conventionally knowledgeable of Japan, revisit, and revise.
More particularly, on three aspects of Asia-Pacific history:
• I thought, "Asia for Asians" meant "Asia for Japan"; but what happened?
• Japan pre-1945; the economic-military-cultural-political legacy?
• Japanese atrocities particularly in Korea and China; apologies?
Only Japan in the whole world fought all Western colonial powers: Russia 1904-05, Germany WWI, USSR WWII, English-French-Dutch December 1941, USA after Pearl Harbor. For that, they all hated Japan. Other Asians, not China, fought their own: India-Malaya-Burma the English, Vietnam the French (and Japan-USA-China), Indonesia the Dutch-Portuguese.
Japan "advanced", filling gaps left by West, occupied, extracted resources. Nevertheless, for those who experienced this for the longest time, Taiwan since 1895 and Korea since 1910, with obvious shortcomings, it was an inclusion in an expanding Japan, very different from Western colonization. Read the rest of this entry »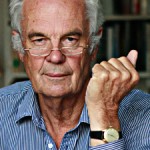 By Jonathan Power
A big sigh of relief. The UN Security Council has approved the deal on Iran's nuclear endeavours that commits Iran not to pursue a nuclear weapons' capability. It also approved the lifting of sanctions on Iran.
The Republicans in the US Congress are the one remaining bastion against the ratification of this deal, but facing a Security Council decision supported by not just the US but also the other permanent members – Russia, the UK, France and China – it would be a brave Congress that would block the deal.
In fact with President Barack Obama ready to wield his veto that would override any Congressional resolution it couldn't. Neither could a putative Republican president do anything about this fait accompli, embedded deeply in international law.
Now for the next deal which – if Obama continues to hurry at the pace he is now setting – Obama could wrap up before the end of his presidency. In swift succession he has resolved three major impasses – with Burma, Cuba and Iran. So now to North Korea which already possesses nuclear weapons – which it needn't have if Republicans in Congress hadn't sabotaged deals worked out by presidents George H.W Bush and Bill Clinton.
Recently Admiral William Gortney announced that it is now Read the rest of this entry »