Archive for the 'Sanctions' Category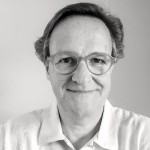 By Jan Oberg
On the occasion of NATO's defence minister meeting on February 15-16 discussing NATO, Ukraine, Crimea, Syria and the eternal threat images which are fake – with former Assistant Secretary of Defence of the United States, Mr. Lawrence J. Korb.
I'm afraid he got some stuff wrong such as the establishment of NATO and whether or not Kosovo is part of the Balkans.
He also believed that NATO's 1999 bombing of Serbia-Kosovo had a UN Security Council mandate.
Enjoy those small moment and the rest where I am trying to present some more general thourght on why the whole NATO philosophy is outdated – the only point where I agree with President Trump…

Media experience and policy
Lots of people in the debate seem to believe there is something strange about being in the "propaganda" media of "enemies of the West" – read the global Iran's PressTV and Russia's Russia Today.
What they don't seem to have acknowledged is that tons of Westerners are being interviewed and do commenting (like myself for years) at these media. Here is Mr. Korb with me at Iran's international TV channel.
What they also don't know is something I am sorry to report: I've met attempts at manipulation and "editing" and censorship with a series of Western mainstream media, not the least in my native Denmark, but I have not experience any of that even once with Russia Today and PressTV. Very decent professionals!
So much for the free press and for the propaganda channels. My personal problems is, which is which?
Comment by Jan Oberg
The Malta EU meeting is expressive of militarism, colonialism and racism in one. Is it time perhaps to call the EU the Evil Union? People outside, in the rest of the world sees this and will draw their conclusions.
And an – admittedly unconventional – proposal on what to do with the politicians who are responsible for the destruction of Libya.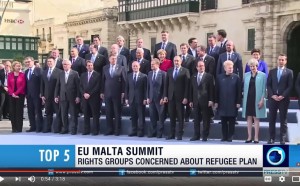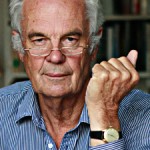 By Jonathan Power
January 24th 2017.
The great flaw in ex-president Barack Obama's record was his policy towards Russia. Going against everything he had said and written about before he became president, one action after another antagonised the Russians – his early proclamation that he wanted Georgia and Ukraine in NATO, his de facto coalition of convenience for a crucial couple of days with the anti-democratic, anti-Russian, neo-fascist, demonstrators in Ukraine, the further expansion of NATO, despite an earlier promise not to, made by President H.W. Bush, to the Soviet president, Mikhail Gorbachev, and his inability to cooperate with the Russians and Iranians over Syria.
No wonder the Russians are reported to be delirious that Donald Trump is now president, a man who has said nice things about Russia's President Vladimir Putin.
If the two meet sometime soon maybe there will be an end to this unnecessary hostility. The Moscow-Washington relationship is the most important political issue in the world and this may well be the last chance to get it right.
Russia and the US have never fought each other in the 200 years of their relationship. Russia aided the North during the Civil War and sent warships to prevent England and France supporting the confederacy. During the World Wars the two were close allies.
However, they came near to catastrophic war during the Cold War when Russia armed Cuba with nuclear weapons. This will never happen again. It chilled the blood down to zero on both sides. But one can imagine limited armed clashes on the Estonian-Russian border, nuclear sabre rattling, a more intimate alliance between China and Russia, an urge to sabotage, as was done during the Cold War, any diplomacy or interventions made by the other and a continuation of both countries keeping their long-range nuclear weapons on hair-trigger alert.
Under H.W. Bush post-Cold War relations got off to a good start. Nevertheless, the US treated Russia as a defeated nation that could be taken advantage of. Read the rest of this entry »
By Jan Oberg
On PressTV on November 28, 2016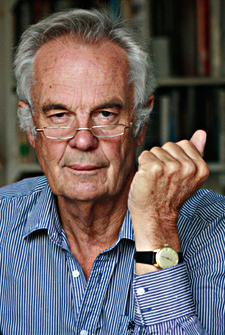 By Jonathan Power
November 22nd 2016
Trotsky, the one-time close comrade of Lenin, reportedly said, "You may not be interested in war but war is interested in you".
This is how it seems to have been with President Barack Obama when it comes to his policy towards Russia.
Having come to power with President Vladimir Putin open to a closer relationship after the aggressive pushing forward of Nato's frontier during the time of presidents Bill Clinton and George W. Bush Obama will leave the presidency with a state of hostility between the Russia and the US that most thought had evaporated once the Cold War ended in 1991.
Now, instead of a life time of peace and cooperation ahead of us, as was widely thought, we have Russia engaged in nuclear sabre rattling and the US expanding the frontier of Nato even further right up to Russia's border and trying to put the heat on over Russia's involvement in the upheavals in Ukraine, using economic sanctions.
Some observers talk about war between the West and Russia. Although this could not happen as long as Angela Merkel is Chancellor of Germany and France remains French it may be a "damned close-run thing" (as the Duke of Wellington was supposed to have said after victory over Napoleon at the battle of Waterloo).
It is up to President-elect Donald Trump Read the rest of this entry »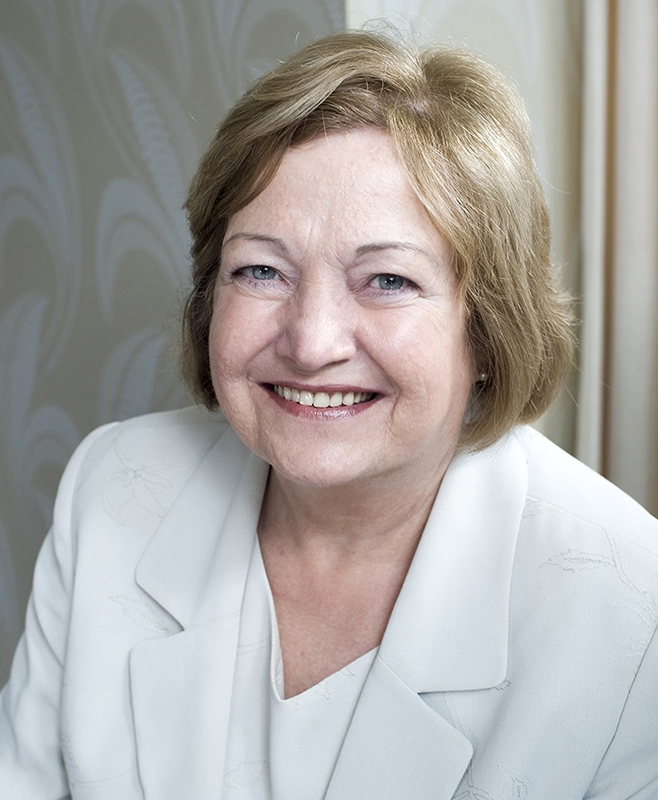 By Mairead Maguire
Thursday 29th September, 2016 – Wed.,5th October, 2016
Participant on board Zaytoouna-Oliva boat
A few weeks ago, the US Government agreed to give Israel $38 billion dollars, the largest military funding package the U.S. has given any Nation. This $38 billion in military and other type of Aid, will be used to imprison the Palestinians of Gaza, and continue Israel's military occupation, and imposition of an apartheid state, upon the Palestinian people.
This money will be used in the training fields of Israeli military which are in Gaza, where military experiments are done, using US military weaponry, by the Israeli Occupation Forces.
The U.S. military and Government is complicit in the crimes against the people of Gaza and the Palestinian occupied territory by the use of military hardware given by USA and the training that the Israelis give USA and USA gives to them.
It is also estimated that some 70% of European humanitarian aid to Palestine ends up in Israeli pockets.
Gaza continues to suffer from the continuing Israeli blockade, naval and land, and this 25-mile-long tiny strip, 5 miles wide, with l.9 million people, living in it, is a brutal blockade and Israel controls everything including, all the electricity, the food, etc. Indeed, everything which comes into Gaza comes through Israeli hands. Gaza's only airport was completely destroyed in 2002 by Israeli jets and ground forces.
Egypt continues to be a part of this blockade as they have blocked Gaza's southern border and Egypt continues to receive USA military funding. Medical authorities have reported that the time for operations in Gaza now goes up to 2025 as so many are awaiting health care, and the increasing issues around food, water, sewage, electricity, all of these mounting problems have led the U.N. to declare in their latest Report, that by the year 2020 Gaza will be uninhabitable. What hope is there for the Palestinians of Gaza, the vast majority of whom are young people.?
In order to give Hope to the people of Gaza by showing solidarity and support the Women's Boat to Gaza sailed to Gaza in September, 2016.
Also we sailed in order to challenge this illegal and immoral blockade and occupation of Palestine by Israel, and draw international attention to the fact that under Geneva conventions it is illegal to punish civilians, which is what Israeli government policies continues to do. Read the rest of this entry »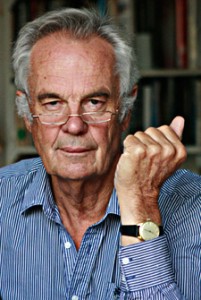 By Jonathan Power
October 25th 2016
I have a fantasy. Donald Trump wins. He goes to Moscow on his first trip as president and gives President Vladimir Putin a bear hug and they go hunting in the forest, Soviet style.
When they emerge they have shot a couple of bears and have had a good lunch laid out for them by acolytes at which they have discussed the matters of the world.
They give a press conference. They have decided to re-start negotiations on major nuclear arms reductions and both say they unilaterally are immediately ridding themselves of a 1000 missiles each.
They have found a way to implement autonomy for eastern Ukraine, as done in Scotland, which Trump with his Scottish golf courses knows well. Ukraine can work towards both a trade agreement with the EU and the Russian-backed Eurasian Economic Union. Russia was always happy about such an arrangement, but many Ukrainians weren't and only wanted an EU arrangement. This was the trigger for the uprising in Kiev and Western support for the powerful revolutionary movements that had a fascist pedigree.
Dealing with Syria is both simpler and more difficult – difficult because of the intensity of the fighting and the multi-nation interests and easier because neither Russia nor the NATO powers want to see a clash over a relatively small part of the global population – Syria's population is 9 million, about the same as one of America's eastern states.
In the forest they agreed to stop using Russian warplanes backing President Bashar al-Assad, the US to stop aiding anti-Assad guerrillas and both to concentrate on defeating ISIS. In return the US would invite Russia to share its airbase in Qatar. The civil war opponents would be left alone to fight. UN mediation would continue.
Trump has a point in wanting rapprochement with Russia.
At the moment Read the rest of this entry »