Archive for November, 2011
By Jonathan Power
Every so often, but not very often, the tectonic plates in society visibly move. In the last century it was the impact of the Great Recession closely followed by a second massive war in a century that pushed both the victorious and the losers in the direction of a welfare state, albeit the Europeans, Canadians and Japanese moved at a much faster rate than the Americans.
If Chancellor Angela Merkel of Germany is right and the present financial crisis is the worst upheaval since then, perhaps we are on the cusp of a major change in the governance of not just Europe, Canada and Japan but of the semi-isolationist US as well. The occupied streets and squares of some major cities suggest it. Never before in my memory have protestors gained such support from non-demonstrators. The liberals and social democrats have supported them, but so have the centrists and even some on the right. Read the rest of this entry »
By Richard Falk
I could not begin to count the number of times friends, and adversaries, have give me the following general line of advice: your views on Israel/Palestine would gain a much wider hearing if they showed more sympathy for Israel's position and concerns, that is, if they were more 'balanced.' Especially on this set of issues, I have always found such advice wildly off the mark for two main reasons. Read the rest of this entry »
By Johan Galtung
It changes character, like in quantum mechanics, just by watching.  The French revolution did that in the late 1780s-early 1790s.  However, spring is gone, revolt is in, but so far not revolution.  There are layers of rulers and layers of opposition.  Unveiling has started.
If seeds from a winter suicide in Tunisia sprouted buds in early spring, then they must have fallen on fertile soil.  Events turn into processes when "stability" is unstable, as huge power and wealth gaps are.  The trick in the US is to make a person believe in individual mobility; "if you don't make it that is your fault". Others see it as a relation: by taking power/wealth from us, they became powerful and rich and we remained powerless and poor.  The former is individualist and person-oriented, the latter collectivist and system-oriented.  See it that way and revolts follow, like Tahrir Square, like Wall Street.  Nevertheless, some resources are needed. Read the rest of this entry »
By Scilla Elworthy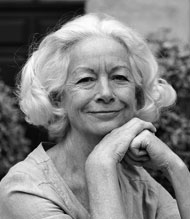 Time for a strategy for the transformation of conflict worldwide?
Globally, in the 21st century, two unprecedented factors are affecting war: violent conflict is being prevented with the skills of fast-growing localised peace building initiatives, and more wars are ending through negotiation rather than military victory.
Yet military expenditure has increased 45% over 10 years, and only minute amounts are spent on the prevention of conflict. Does this extraordinary situation call for a global strategy to change the way the world deals with war? Read the rest of this entry »
By Gunnar Westberg
Gunnar Westberg has made a revisit with a small group of doctors to the Democratic Peoples Republic of Korea, DPRK
Already on the train from Beijing towards Pyongyang do I feel a different atmosphere from that at my visit in 2005. The custom officials look briefly at our documents, register and seal our mobile phones as in previous years, but pay no attention to our computers, written material and CD:s. The train is overflowing with packages and trunks, at least some of it smuggled. At the first DPRK stop an expensive new car picks up four big bags from the train. All houses are newly painted, maybe for the benefit of the Dear Leader who passed through in his special train two years ago.
Mobile phones – yes they are here now! Read the rest of this entry »
David Loy
US citizen, born in 1947
TFF Associate 2003
Martin Smedjeback
Swedish, born June 27, 1973
TFF Associate 2005
Read the rest of this entry »
Vicky Samantha Rossi
British-Italian, born 23 September 1969
TFF Associate in 2005. She was a board member 2007-2009 and joined our board again in late 2011.
Biljana Vankovska
Born 14 November 1959 in Skopje, Macedonia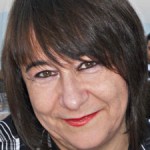 Read the rest of this entry »