Archive for the 'Gunnar Westberg' Category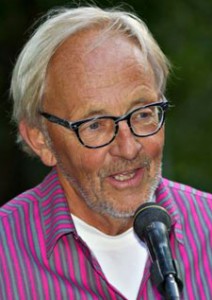 By Gunnar Westberg
On his first tour abroad, President Trump chose to visit Saudi Arabia, Israel and Nato. The three most important pillars supporting the United States of America! And he got what he wanted.
Saudi ordered weapons for more than 100 billion dollars and promised investment in the President's country of about 300 billion.
Israel strongly supported the escalation of attacks on Iran, the country that fills the role as the favourite enemy of the United States, now when China has become too strong to provoke and Russia does not respond when its forces are attacked with airstrikes. Iran beware: Your so called election, with a strong victory for the candidate who says he wants to open the country to the world, just shows how devious you are! You can't fool our great President!
Nato is nowadays an alliance with a worldwide field of operation, in support of US world domination. The Nato representatives did not praise the Leader when he demanded that they contribute more money, but they pretended to oblige. That is good enough for the home front: Our President has made it clear that if we are to be the world policeman, you 'd better pay your share of the salary. And of our weapons. Our President also made it clear that Nato shall fight the War on Terror, under our leadership. Or we will send more weapons to our locally grown terrorists in Syria.
Finally we have got a Leader that brings oil money to our weapon mills, who tells our enemies that they should be very very careful. And shows our allies who wears the pants: Our President, not Ms Merkel.
He spoke not of human rights. Not of disarmament. Nothing that could remind us of Obama. Again: Anything but Obama! How wise is our President!
But he did not mention Russia. Strange. Maybe our President and the Russian president are beginning to cooperate, maybe trying to get these European sissies to understand that their time is over now. After all, the name Vladimir means in Russian Mighty world leader, and Donald, in Celtic, means the same…
The great Donald J. Trump, a Great World Leader, a foreign policy genius!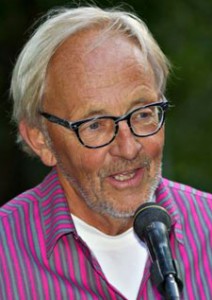 By Gunnar Westberg, TFF Board
The author was in the Gambia in March this year – the basics about The Gambia here. This article was written before the parliamentary elections in Gambia on April 6, 2017. You may read about their background and results here.
At the presidential election His Excellency Sheikh Professor Alhaji Dr. Yahya Abdul-Aziz Awal Jemus Junkung Jammeh Naasiru Deen Babili Mansa, also known as Yaya Jammeh, was defeated with a narrow margin. This was quite unexpected, not in the least by Mr Jammeh himself, who apparently had not taken enough precautions with his manipulations of the election counts.
He first accepted, then rejected the outcome and decided to stay on as president, but was finally ousted.
Demonstrations, the so called "Kalamaa revolution", went on for a considerable time. Women with broomsticks bravely swept the streets – who can prohibit street sweeping? – and waved their Kalamaa (Calebasses) which they used so much in the household work.
The brave women dominated the scene and many had to pay dearly. A number of protesters and members of the opposition members, men and women, disappeared, were tortured and in several cases killed. In the end military forces from Ecowas, The Ecomomic Community of West African states, asked by the UN to intervene, forced the President to leave. He escaped with a large portion of the national treasure.
Mr Adama Barrow was elected president and has taken office. He is a businessman who has spent several years in the UK and has no strong party connections. This may be an asset when he now must work for unity and pragmatism.
The political parties have appointed some ministers. Six more and 15 Permanent Secretaries were sworn in on March 9 in a ceremony, which I attended.
It seems that only a few ministers have political experience, and some have rather limited background in leadership on a higher level. Experience of democracy is of course shallow after 22 years of authoritarian rule. Read the rest of this entry »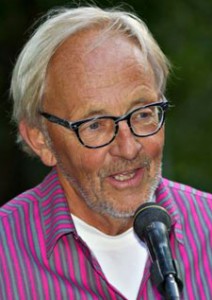 By Gunnar Westberg
TFF Board member
April 17, 2017
North Korea was utterly destroyed in the Korean war. The people of DPRK, the Democratic People's Republic of Korea, are not allowed to forget that USA considered using nuclear weapons against them.
There are frequent exercises when the population is rushed into underground shelters where they have to stay for days. The perceived, and maybe overblown, threats from the South are an effective way in raising support for the political leaders.
The leaders of DPRK believe that their nuclear weapons will deter an attack from the south. Look at Khadafi in Libya, they say, he gave up his nukes and was attacked. Saddam Hussein had no nukes, he was attacked. We shall not give up the nuclear deterrent as long as we are under threat.
In 1991 USA withdraw all nuclear weapons from South Korea. Subsequently North Korea and South Korea signed the Joint Declaration on the Denuclearization of the Korean Peninsula, whereby both sides promised they would "not test, manufacture, produce, receive, possess, store, deploy or use nuclear weapons".
The North Korean nuclear weapons program was mothballed for a longtime. However, the inspections and negotiations were repeatedly interrupted and the whole agreement was several times in jeopardy.
In 1994 the previous US President Jimmy Carter travelled to Pyongyang to meet with DPRK president Kim Il Sung. Read the rest of this entry »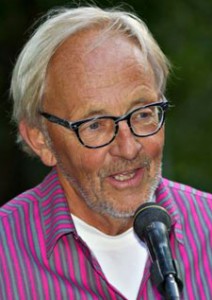 By Gunnar Westberg
Formuleringen ""NATO:s nya, mer aggressiva kärnvapenpolicy" har två grunder, nämligen de nya vapnen och de nya formuleringarna av doktriner.
Jag föreslår att vi, när vi talar om NATO och kärnvapen, använder formuleringar liknande den första meningen. Vill man förklara sig ger andra meningen ett svar. Men det är under alla omständigheter bra om man har tillgång till nedanstående argument:
De gamla B61 var symboliska vapen. De skulle, enligt ofta upprepade försäkringar, inte användas. De var en pant på att USA inte skulle överge Europa vid ett sovjetiskt/ryskt anfall. USA har föreslagit att dessa vapen skulle tas bort, men öst-europeiska NATO-medlemmar och framför allt Frankrike (!) har starkt reagerat emot.
De nya vapnen är B 61-12. Denna bomb skiljer sig från tidigare versioner av B61 som var "gravity bombs", d v s föll fritt från bombplanet. B 61-12 är styrbart och har därför en träffsäkerhet inom 30 m radie. B 61-12 har en variable laddning på 0,3-340kt. Bomben förefaller vara kapabel att penetrera mer än 3 m vanlig jord innan den detonerar. Effekten på djupet blir därför flera gånger större än en bomb av motsvarande laddning skulle ge utan penetrerande förmåga.
B 61-12 blir alltså ett effektivt vapen mot vissa underjordiska mål. Bomberna har sannolikt en plats i nya, ännu inte offentliga doktriner om kärnvapen-användning, i motsats till avskräckning. Read the rest of this entry »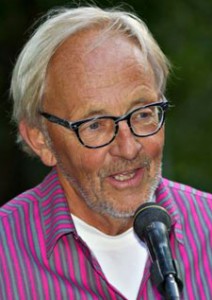 By Gunnar Westberg
After the terrorist attack on the World Trade Centre in New York on the 11th of September 2001 President George W. Bush felt the need for revenge. Since years back, the US had developed plans to attack Iraq. Its dictator Saddam Hussein had been left in power after the First Gulf War in 1991, a war which the father of George W. Bush had left unfinished.
The real reasons for this renewed war on Iraq are not known.
Saddam Hussein had previously had a program to produce nuclear weapons. After thorough investigations lead by the UN representatives Rolf Ekéus and Hans Blix it became clear that all weapons of mass destruction had been eliminated. There were no nuclear weapons.
However, Saddam Hussein could of course start the production of nuclear weapons at some point in the future. And the US leaders choose to disregard the reports by the UN inspectors. "I do not want the smoking gun to be a nuclear detonation over Manhattan" said Condoleezza Rice, Secretary of State, and on the TV screen a mushroom cloud rose over New York. That picture spoke more strongly than the reports by Hans Blix.
The UN Security Council did not support an attack on Iraq. There were demonstrations against the war, in the USA and in the world, probably the biggest peace and pre-war demonstrations in the world at any time. But the decision to go to war seems to have been taken, unchangeable. Read the rest of this entry »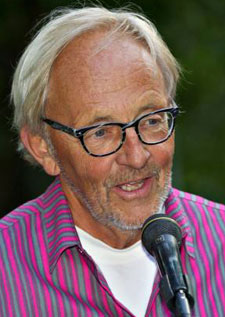 By Gunnar Westberg
During the years since the end of the Cold War, Peter Handberg – a writer and translator – has travelled many times in the Baltic states, Estonia, Latvia and Lithuania. He has visited many sites where nuclear weapons were kept at the time, ready to destroy the world.
Handberg has also spoken to military officers who once watched over these instruments of Armageddon. He has written an important book on the subject, Undergångens skuggor (Shadows of Doom). The book is not translated but a documentary film is planned.
He has just led a group of people from Sweden to some of these bases, abandoned since 1987. We were about ten physicians from the Swedish section of International Physicians for the Prevention of Nuclear War (IPPNW) and ten others – historians, people with an interest in the Baltic states, etc..
I learnt three important facts, from the book and be visiting these sites:
1. The size of the Soviet nuclear complex in these small Baltic states was enormous; there were at least 35 bases.
2. The officers who watched over the missiles were, especially in 1983, convinced that an American attack would come and they expected to launch their missiles.
3. There were at some of these bases, in the sixties but also much later, short distance missiles with a range of not more than 600 km, enough to reach Southern Finland and Eastern Sweden only. They carried a large number of bombs, mostly of 100 kt effect, or about six Hiroshima bombs.
The reason "neutral" Sweden was targeted was that a US attack with bomb planes carrying nuclear weapons was expected to come also over Sweden, possibly using Swedish airfields.
Maybe that was correct: Sweden would have been used as a platform for an American nuclear attack on the Soviet Union. Such a scenario is described by Thomas Reed, once head of US Air Force, in his book At the Abyss.
Reed was a US defence analyst who in the eighties participated in the selection of enemy targets in the strategic plane called SIOP.
I can not avoid comparing this piece of history to the situation today: Sweden's government is moving ever closer to NATO and has – through the Host Country Agreement – prepared for NATO bases in the country and thereby – potentially at least – for an attack to be carried out by NATO from Swedish territory.
We Swedes are making ourselves a target.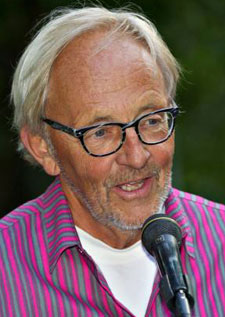 By Gunnar Westberg
Very pleasant meeting. We all agreed on everything. We follow you, Big Brother, in all your ventures, we are so happy you like us.
Reports and family pictures have appeared in media from a dinner with 350 guests. Nice laudatory speeches, not a disturbing critical word.
There is a final document on everything that was agreed, already beforehand.
I recommend no one to read the paper, you can't, it is such a soporific (= tending to induce drowsiness or sleep).
No journalist has so far given an overview, they fell asleep too, I guess. The section on Environment and on Energy seems good, but nothing new. The failure of the USA in energy conservation is not allowed to disturb in this Feel good report.
The section on Defence and Security is, however, very depressing. Read the rest of this entry »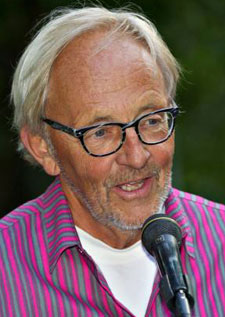 By Gunnar Westberg
The proposition that nuclear weapons can be retained in perpetuity and never used – accidentally or by decision – defies credibility".
Other serious close calls
In November 1979, a recorded scenario describing a Russian nuclear attack had been entered into the US warning system NORAD. The scenario was perceived as a real full-scale Soviet attack. Nuclear missiles and bombers were readied. After six minutes the mistake became obvious. After this incident new security routines were introduced.
Despite these changed routines, less that one year later the mistake was repeated – this time more persistent and dangerous. Zbigniew Brzezinski, the US national security adviser, was called at three o'clock in the morning by a general on duty. He was informed that 220 Soviet missiles were on their way towards the USA. A moment later a new call came, saying that 2,200 missiles had been launched.
Brzezinski was about to call President Jimmy Carter when the general called for a third time reporting that the alarm had been cancelled.
The mistake was caused by a malfunctioning computer chip. Several similar false alarms have been reported, although they did not reach the national command.
We have no reports from the Soviet Union similar to these computer malfunctions. Maybe the Russians have less trust in their computers, just as Colonel Petrov showed? However, there are many reports on serious accidents in the manufacture and handling of nuclear weapons.
I have received reliable information from senior military officers in the Soviet Union regarding heavy use of alcohol and drugs among the personnel that monitor the warning and control systems, just as in the USA.
The story of the "Norwegian weather rocket" in 1995 is often presented as a particularly dangerous incident. Russians satellites warned of a missile on its way from Norway towards Russia. President Yeltsin was called in the middle of the night; the "nuclear war laptop" was opened; and the president discussed the situation with his staff. The "missile" turned out not to be directed towards Russia.
I see this incident as an indication that when the relations between the nuclear powers are good, then the risk of a misunderstanding is very small. The Russians were not likely to expect an attack at that time.
Indian soldiers fire artillery in northernmost part of Kargil region
Close calls have occurred not only between the two superpowers. India and Pakistan are in a chronic but active conflict regarding Kashmir. At least twice this engagement has threatened to expand into a nuclear war, namely at the Kargil conflict in 1999 and after an attack on the Indian Parliament by Pakistani terrorists in 2001.
Both times, Pakistan readied nuclear weapons for delivery. Pakistan has a doctrine of first use: If Indian military forces transgress over the border to Pakistan, that country intends to use nuclear weapons.
Pakistan does not have a system with a "permissive link", where a code must be transmitted from the highest authority in order to make a launch of nuclear weapons possible. Military commanders in Pakistan have the technical ability to use nuclear weapons without the approval of the political leaders in the country. India, with much stronger conventional forces, uses the permissive link and has declared a "no first use" principle.
The available extensive reports from both these incidents show that the communication between the political and the military leaders was highly inadequate. Misunderstandings on very important matters occurred to an alarming degree. During both conflicts between India and Pakistan, intervention by US leaders was important in preventing escalation and a nuclear war. Read the rest of this entry »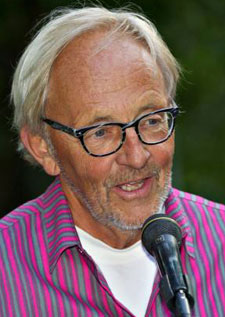 By Gunnar Westberg
The proposition that nuclear weapons can be retained in perpetuity and never used – accidentally or by decision – defies credibility".
This unanimous statement was published by the Canberra Commission in 1996. Among the commission members were internationally known former ministers of defense and of foreign affairs and generals.
The nuclear-weapon states do not intend to abolish their nuclear weapons. They promised to do so when they signed the Nuclear Non-Proliferation Treaty (NPT) of 1970.
Furthermore, the International Court in The Hague concluded in its advisory opinion more than 20 years ago that these states were obliged to negotiate and bring to a conclusion such negotiations on complete nuclear disarmament.
The nuclear-weapon states disregard this obligation. On the contrary, they invest enormous sums in the modernization of these weapons of global destruction.
It is difficult today to raise a strong opinion in the nuclear-weapon states for nuclear disarmament. One reason is that the public sees the risk of a nuclear war between these states as so unlikely that it can be disregarded.
It is then important to remind ourselves that we were for decades, during the Cold War, threatened by extinction by nuclear war. We were not aware at that time how close we were.
In this article I will summarize some of the best-known critical situations. Recently published evidence shows that the danger was considerably greater than we knew at the time.
The risk today of a nuclear omnicide – killing all or almost all humans – is probably smaller than during the Cold War, but the risk is even today real and it may be rising. That is the reason I wish us to remind ourselves again: as long as nuclear weapons exist we are in danger of extermination.
Nuclear weapons must be abolished before they abolish us.
Stanislav Petrov: The man who saved the world
1983 was probably the most dangerous year for mankind ever in history. We were twice close to a nuclear war between the Soviet Union and the USA. But we did not know that.
The situation between the USA and the Soviet Union was very dangerous. In his notorious speech in March 1983, President Reagan spoke of the "Axis of Evil" states in a way that seriously upset the Soviet leaders. The speech ended the period of mutual cooperation, which had prevailed since the Cuba Missile Crisis.
In the Soviet Union many political and military leaders were convinced that the USA would launch a nuclear attack. Read the rest of this entry »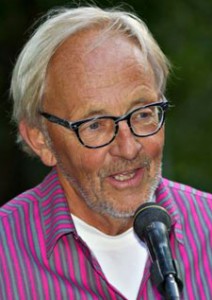 By Gunnar Westberg
Can cyber warfare prevent wars?
This is a call for information. An appeal to people who know more abou cyber warfare!
As long as there are armies the threat of war remains.
As long as there are nuclear weapons the threat of extermination of mankind from nuclear war remains.
It is sometimes said that nuclear weapons will be with us until we find something more effective.
Could cyber warfare be an alternative?
The U.S. together with Israel delayed the development of the uranium enrichment facilities in Iran through the use of a virus introduced into the centrifuges. Iran may have been behind a cyber attack on computers in Saudi Arabia that interfered with oil refineries and oil transport.
Can cyber warfare prevent a military attack? Here an attempt to illustrate the idea: Read the rest of this entry »