Archive for the 'Gunnar Westberg' Category
Revisiting Hiroshima in Iran – Tragic news that US citizens accept nuking non-combatants
By Gunnar Westberg, TFF Board
Opinion study tells that a majority of US citizens accept killing 2 million civil Iranians if it could save 20.000 US soldiers there.
Plus links to urgently important articles about US-Iran relations and the nuclear deal.
This is TFF PressInfo # 427.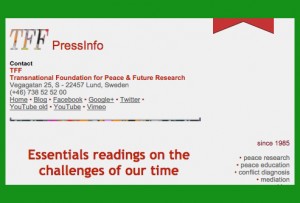 What Americans Really Think about Using Nuclear Weapons and Killing Noncombatants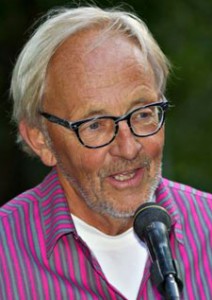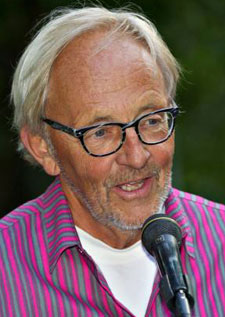 By Gunnar Westberg
TFF Board member
"Revisiting Hiroshima in Iran: What Americans Really Think about Using Nuclear Weapons and Killing Noncombatants"
Scott D. Sagan and Benjamin A. Valentino
International Security, August 2017
This is a summary and a few reflections upon reading a very comprehensive academic study recently published in International Security. See it's full text here.

The nuclear taboo is no longer strong
In this extensive and scholarly report of 67 pages the authors report on several opinion polls they have conducted in order to learn about the attitudes of Americans to the use of nuclear weapons compared to conventional weapons.
They also review the field extensively comparing with other studies.
Shortly after the bombing of Hiroshima and Nagasaki the Americans strongly supported the use of nuclear weapons in that situation. The approval rate decreased to a large degree over the years.
However, when questions were asked regarding the possibility of using nuclear weapons in a contemporary conflict, such as that between USA and Iran, the attitude to the use of nuclear weapons was still surprisingly positive. The "nuclear taboo" is no longer strong.
An attack with nuclear weapons on a major city is accepted by a not much lower percentage of respondents than is a conventional attack.
A clear majority of Americans would approve of using nuclear weapons against the civilian population of an adversary that does not possess nuclear weapons.
It was seen as acceptable by the respondents to kill 2 million civilian Iranian if they believed that such a nuclear strike would save the lives of 20,000 U.S. soldiers fighting in Iran.
About 60% of the American people support this opinion.
In contrast, a 2010 Chicago Council on Global Affairs survey found that 57 per cent of the public agreed that "the U.S. should only use nuclear weapons in response to a nuclear attack by another nation" and that 20 per cent agreed that "the U.S. should never use nuclear weapons under any circumstances".
The principle of "non-combatant immunity", a central principle in international humanitarian law, requires that the military activities should avoid as far as possible damage to the civilian population, compared to the combatant soldiers.
This principle had no strong support by the public opinion in these studies.
It was found that women support nuclear weapons use and violations of noncombatant immunity no less (and in some cases more) than male respondents.
The authors were not surprised by the finding that most Americans place a higher value on the life of an American soldier than the life of a foreign noncombatant.
What was surprising, however, was the radical extent to which they adhered to that preference.
The experiments suggest that the majority of Americans find a 1:100 risk ratio to be morally acceptable.
It should be strongly emphasized that no comparable study has been found for any other population in any other country. It is not known if attitudes in other countries differ from those in the USA.

The Abstract of the study
Numerous polls demonstrate that U.S. public approval of President Harry Truman's decision to drop the atomic bombs on Hiroshima and Nagasaki has declined significantly since 1945.

Many scholars and political figures argue that this decline constitutes compelling evidence of the emergence of a "nuclear taboo" or that the principle of noncombatant immunity has become a deeply held norm.

An original survey experiment, recreating the situation that the United States faced in 1945 using a hypothetical U.S. war with Iran today, provides little support for the nuclear taboo thesis.

In addition, it suggests that the U.S. public's support for the principle of noncombatant immunity is shallow and easily overcome by the pressures of war.

When considering the use of nuclear weapons, the majority of Americans prioritize protecting U.S. troops and achieving American war aims, even when doing so would result in the deliberate killing of millions of foreign noncombatants.

A number of individual-level traits – Republican Party identification, older age, and approval of the death penalty for convicted murderers – significantly increase support for using nuclear weapons against Iran.

Women are no less willing (and, in some scenarios, more willing) than men to support nuclear weapons use.

These findings highlight the limited extent to which the U.S. public has accepted the principles of just war doctrine and suggest that public opinion is unlikely to be a serious constraint on any president contemplating the use of nuclear weapons in the crucible of war.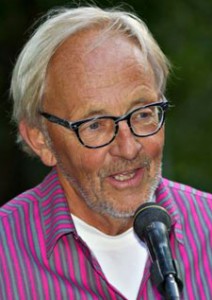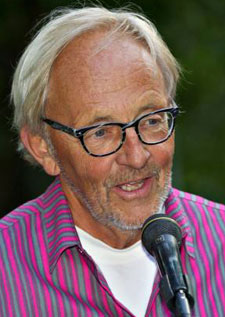 By Gunnar Westberg
Board member of TFF
August 20, 2017
The author has been twice to North Korea and maintains contacts with physicians in the North Korean branch of International Physicians for the Prevention of Nuclear War in that country.
"If your country continues to develop nuclear weapons, you will be attacked, maybe with nuclear weapons". This what we have told our colleagues from North Korea, at visits to Pyongyang or at international meetings. "Oh no," they said. "Look at Saddam Hussein and Mohamad Ghadafi. They gave up their plans for nuclear weapons, and they were attacked".
"Nuclear weapons development is not the only reason for the USA to attack. Oil is the other", we said.
It turns out we were right. North Korea – DPRK – continued on the path to nuclear weapons and the President of the USA threatens to attack. The crisis is, for the moment fading, but is likely to increase when DPRK makes its next move. It should be emphasized that a misunderstanding on either side may provide the spark causing a devastating war.
Nuclear weapons cause wars. Read the rest of this entry »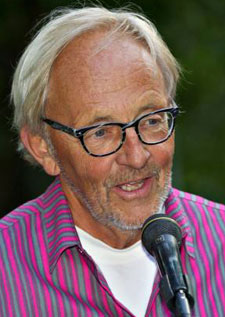 Av Gunnar Westberg
Kärnvapenhotet ökar. I det läget blir det nyligen träffade avtalet som förbjuder kärnvapen ännu viktigare, menar Gunnar Westberg, Svenska Läkare mot Kärnvapen och TFF styrelsemedlem
Varför har det inte blivit något kärnvapenkrig sedan bomberna föll över Hiroshima och Nagasaki år 1945? Varför använde inte Sovjet atomvapen i Afghanistan, inte USA i Vietnam eller Irak? Jo, därför att alla inser att kärnvapen är en särskild klass av vapen, med alltför förfärande humanitära konsekvenser, som inte kan jämföras med några andra. "Jag förlorar hellre kriget i Vietnam än tar till atomvapen" sade president Lyndon Johnson. Man menade under det kalla kriget att kärnvapen inte är till för att användas utan enbart för avskräckning.
"Vi har lärt oss leva med bomben och måste fortsätta med den"– det är en föreställning som har blivit en självklarhet för många, särskilt i kärnvapenstaterna. Dessvärre grundar sig denna uppfattning på okunnighet. Man är inte medveten om att världen under det kalla kriget vid flera tillfällen var nära ett globalt kärnvapenkrig som kunde ha ödelagt hela den mänskliga civilisationen.
Risken består även idag. Ett kärnvapenkrig kan startas av misstag och missförstånd, men också genom angrepp på internet av "hackers". Är vi säkra på att inte en desperat ledare kan komma att "trycka på knappen"? Under Watergate-skandalen yrade en berusad president Nixon om att han hade den möjligheten. Så länge kärnvapnen finns kvar finns risken att de används.
Många anser att faran av ett kärnvapenkrig ökar för närvarande. Den ryske presidenten Vladimir Putin har vid flera tillfällen sagt att om Nato anfaller ryskt intresseområde skulle han överväga att använda "några kärnvapen" som varning.
USA rustar upp sina kärnvapen i Europa. För närvarande är dessa flygplansburna vapen av typen "fritt fallande bomber". Nu moderniseras de emellertid till styrbara kärnvapenmissiler med god precision. De har enligt tillverkaren en förmåga att tränga ner i marken några meter innan de detonerar. Därigenom blir de effektiva mot ledningscentraler och missil-silos och får en uppgift vid ett "lokalt kärnvapenkrig på den europeiska teatern".
Det förefaller alltså som om USA/Nato och Ryssland nu är på väg tillbaka till sextiotalets kärnvapenstrategi: Kärnvapnen är inte längre enbart avskräckande, utan kärnvapnen kan användas som ett vapen bland andra.
Insikten om detta problem präglar den nyligen utgivna rapporten från Försvarets forskningsinstitut "Kärnvapen för slagfältsbruk och europeisk säkerhet". Där tar man det ryska kärnvapenhotet på stort allvar. Man vill att Sverige skall förbereda sig med ett "försvar" mot ett kärnvapenanfall. Detta är, menar jag, inte möjligt.
Även ett litet antal "små" taktiska kärnvapen, kanske lika "små" som bomben mot Hiroshima, skulle åstadkomma en ofantlig skada. Skyddsrum mot kärnvapen är värdelösa mot atomvapen, detta lärde vi oss redan på sextiotalet. Att sprida ut det svenska militära försvaret inför ett eventuellt kärnvapenanfall är också meningslöst; då skulle en angripare bara öka antalet kärnvapen. Tillgången är obegränsad.
I detta läge är det nyligen – 7 juli i år – träffade FN-avtalet som förbjuder kärnvapen synnerligen viktigt. Read the rest of this entry »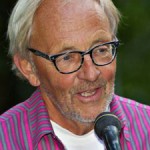 By Gunnar Westberg
TFF Board member
An easy Q & A session:
Question: What does Kim Jong-un and the leaders of DPRK, the Democratic People's Republic of Korea want?
Answer: Security for themselves, power and privileges.
Q. Are their privileges and their leadership threatened?
A: Yes. From outside and from inside.
Q: What outside danger?
A: An attack from the USA.
Q: Is there a real threat from the USA?
A: It seems so, from the perspective of Pyongyang. There are US exercises by air and navy, showing off the superiority of the US forces. And verbal threats.
Q: Why have DPRK developed nuclear weapons?
A: The leaders believe, just like in other nuclear power states, that nuclear weapons are effective deterrents.
Q: What is the danger from the inside?
A: A revolt from the repressed and destitute masses.
Q: How can the leaders prevent a revolt and keep their power?
A: By force, by fear but mostly by pointing at the danger of an attack from the South. There is one thing the people fear more than their leaders: A war. Nuclear weapons give a feeling of security, just as the US Ambassador to the UN, Ms. Nikki Haley, explained for the USA.
Q : How can we decrease the danger from DPRK?
A: There are two main ways:
1. Stop the military provocations.
2. Start negotiations.
In 1994 a "framework" of an agreement was reached and DPRK stopped their nuclear weapons program for several years. When that agreement gradually fell apart, former President Jimmy Carter helped negotiate a second agreement , which unfortunately was not accepted by President George W. Bush . Today the situation is more difficult, but if the DPRK leaders feel assured that they will not be attacked, that there will be no attempt of a regime change, progress can be achieved. And DPRK leaders can always be bought.
However, there is one great danger: If the threat from the south is removed, the people of DPRK may start a revolt, the government may fall and masses of people from North Korea will start walking, into South Korea and into China.
Maybe that is the reason the USA does not want to solve the "problem of North Korea"? Or is it just the need for an enemy?
One thing is obvious: Military threats against North Korea strongly supports the leaders of the country and increases the risk of war, maybe a nuclear war.
Gunnar Westberg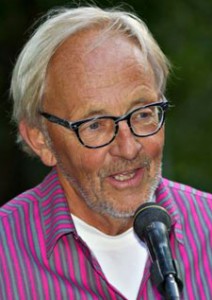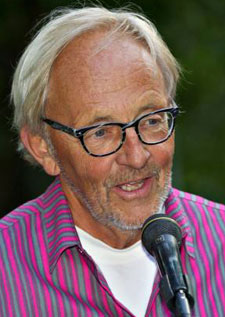 By Gunnar Westberg
On his first tour abroad, President Trump chose to visit Saudi Arabia, Israel and Nato. The three most important pillars supporting the United States of America! And he got what he wanted.
Saudi ordered weapons for more than 100 billion dollars and promised investment in the President's country of about 300 billion.
Israel strongly supported the escalation of attacks on Iran, the country that fills the role as the favourite enemy of the United States, now when China has become too strong to provoke and Russia does not respond when its forces are attacked with airstrikes. Iran beware: Your so called election, with a strong victory for the candidate who says he wants to open the country to the world, just shows how devious you are! You can't fool our great President!
Nato is nowadays an alliance with a worldwide field of operation, in support of US world domination. The Nato representatives did not praise the Leader when he demanded that they contribute more money, but they pretended to oblige. That is good enough for the home front: Our President has made it clear that if we are to be the world policeman, you 'd better pay your share of the salary. And of our weapons. Our President also made it clear that Nato shall fight the War on Terror, under our leadership. Or we will send more weapons to our locally grown terrorists in Syria.
Finally we have got a Leader that brings oil money to our weapon mills, who tells our enemies that they should be very very careful. And shows our allies who wears the pants: Our President, not Ms Merkel.
He spoke not of human rights. Not of disarmament. Nothing that could remind us of Obama. Again: Anything but Obama! How wise is our President!
But he did not mention Russia. Strange. Maybe our President and the Russian president are beginning to cooperate, maybe trying to get these European sissies to understand that their time is over now. After all, the name Vladimir means in Russian Mighty world leader, and Donald, in Celtic, means the same…
The great Donald J. Trump, a Great World Leader, a foreign policy genius!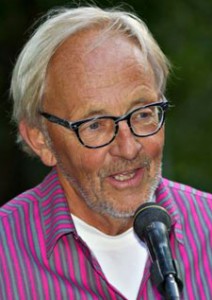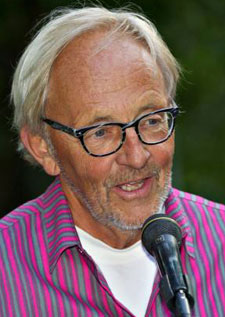 By Gunnar Westberg, TFF Board
The author was in the Gambia in March this year – the basics about The Gambia here. This article was written before the parliamentary elections in Gambia on April 6, 2017. You may read about their background and results here.
At the presidential election His Excellency Sheikh Professor Alhaji Dr. Yahya Abdul-Aziz Awal Jemus Junkung Jammeh Naasiru Deen Babili Mansa, also known as Yaya Jammeh, was defeated with a narrow margin. This was quite unexpected, not in the least by Mr Jammeh himself, who apparently had not taken enough precautions with his manipulations of the election counts.
He first accepted, then rejected the outcome and decided to stay on as president, but was finally ousted.
Demonstrations, the so called "Kalamaa revolution", went on for a considerable time. Women with broomsticks bravely swept the streets – who can prohibit street sweeping? – and waved their Kalamaa (Calebasses) which they used so much in the household work.
The brave women dominated the scene and many had to pay dearly. A number of protesters and members of the opposition members, men and women, disappeared, were tortured and in several cases killed. In the end military forces from Ecowas, The Ecomomic Community of West African states, asked by the UN to intervene, forced the President to leave. He escaped with a large portion of the national treasure.
Mr Adama Barrow was elected president and has taken office. He is a businessman who has spent several years in the UK and has no strong party connections. This may be an asset when he now must work for unity and pragmatism.
The political parties have appointed some ministers. Six more and 15 Permanent Secretaries were sworn in on March 9 in a ceremony, which I attended.
It seems that only a few ministers have political experience, and some have rather limited background in leadership on a higher level. Experience of democracy is of course shallow after 22 years of authoritarian rule. Read the rest of this entry »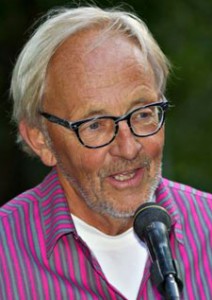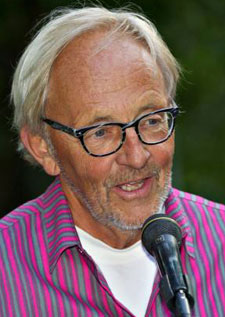 By Gunnar Westberg
TFF Board member
April 17, 2017
North Korea was utterly destroyed in the Korean war. The people of DPRK, the Democratic People's Republic of Korea, are not allowed to forget that USA considered using nuclear weapons against them.
There are frequent exercises when the population is rushed into underground shelters where they have to stay for days. The perceived, and maybe overblown, threats from the South are an effective way in raising support for the political leaders.
The leaders of DPRK believe that their nuclear weapons will deter an attack from the south. Look at Khadafi in Libya, they say, he gave up his nukes and was attacked. Saddam Hussein had no nukes, he was attacked. We shall not give up the nuclear deterrent as long as we are under threat.
In 1991 USA withdraw all nuclear weapons from South Korea. Subsequently North Korea and South Korea signed the Joint Declaration on the Denuclearization of the Korean Peninsula, whereby both sides promised they would "not test, manufacture, produce, receive, possess, store, deploy or use nuclear weapons".
The North Korean nuclear weapons program was mothballed for a longtime. However, the inspections and negotiations were repeatedly interrupted and the whole agreement was several times in jeopardy.
In 1994 the previous US President Jimmy Carter travelled to Pyongyang to meet with DPRK president Kim Il Sung. Read the rest of this entry »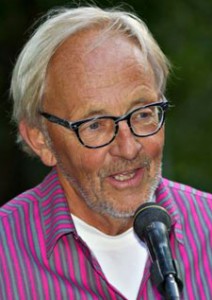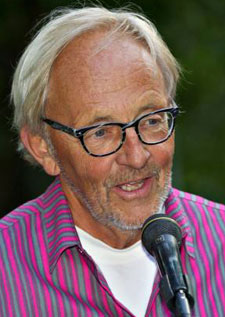 By Gunnar Westberg
Formuleringen ""NATO:s nya, mer aggressiva kärnvapenpolicy" har två grunder, nämligen de nya vapnen och de nya formuleringarna av doktriner.
Jag föreslår att vi, när vi talar om NATO och kärnvapen, använder formuleringar liknande den första meningen. Vill man förklara sig ger andra meningen ett svar. Men det är under alla omständigheter bra om man har tillgång till nedanstående argument:
De gamla B61 var symboliska vapen. De skulle, enligt ofta upprepade försäkringar, inte användas. De var en pant på att USA inte skulle överge Europa vid ett sovjetiskt/ryskt anfall. USA har föreslagit att dessa vapen skulle tas bort, men öst-europeiska NATO-medlemmar och framför allt Frankrike (!) har starkt reagerat emot.
De nya vapnen är B 61-12. Denna bomb skiljer sig från tidigare versioner av B61 som var "gravity bombs", d v s föll fritt från bombplanet. B 61-12 är styrbart och har därför en träffsäkerhet inom 30 m radie. B 61-12 har en variable laddning på 0,3-340kt. Bomben förefaller vara kapabel att penetrera mer än 3 m vanlig jord innan den detonerar. Effekten på djupet blir därför flera gånger större än en bomb av motsvarande laddning skulle ge utan penetrerande förmåga.
B 61-12 blir alltså ett effektivt vapen mot vissa underjordiska mål. Bomberna har sannolikt en plats i nya, ännu inte offentliga doktriner om kärnvapen-användning, i motsats till avskräckning. Read the rest of this entry »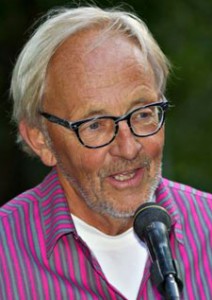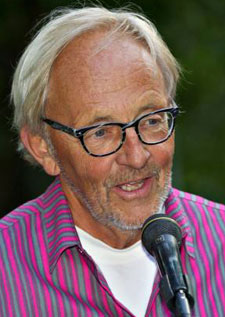 By Gunnar Westberg
After the terrorist attack on the World Trade Centre in New York on the 11th of September 2001 President George W. Bush felt the need for revenge. Since years back, the US had developed plans to attack Iraq. Its dictator Saddam Hussein had been left in power after the First Gulf War in 1991, a war which the father of George W. Bush had left unfinished.
The real reasons for this renewed war on Iraq are not known.
Saddam Hussein had previously had a program to produce nuclear weapons. After thorough investigations lead by the UN representatives Rolf Ekéus and Hans Blix it became clear that all weapons of mass destruction had been eliminated. There were no nuclear weapons.
However, Saddam Hussein could of course start the production of nuclear weapons at some point in the future. And the US leaders choose to disregard the reports by the UN inspectors. "I do not want the smoking gun to be a nuclear detonation over Manhattan" said Condoleezza Rice, Secretary of State, and on the TV screen a mushroom cloud rose over New York. That picture spoke more strongly than the reports by Hans Blix.
The UN Security Council did not support an attack on Iraq. There were demonstrations against the war, in the USA and in the world, probably the biggest peace and pre-war demonstrations in the world at any time. But the decision to go to war seems to have been taken, unchangeable. Read the rest of this entry »