Archive for the 'India-Pakistan' Category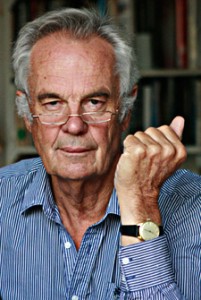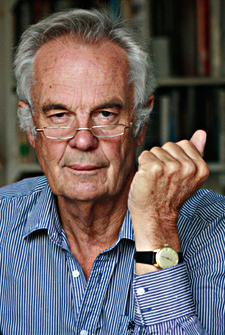 By Jonathan Power
Does President Donald Trump (aka "Fire and Fury") know what a nuclear war would be like?
I ask the question because President Roland Reagan confessed he did not until he decided to look at some movies (once an actor, he was a cinema man), like "On the Beach" that depicted a nuclear war. The exercise changed his thinking and he became an anti-nuclear weapons militant. Together with Soviet President Mikhail Gorbachev they cut their nuclear stockpiles sharply.
They also came near an agreement to destroy all their nuclear weapons.
The blasts at the end of the Second World War in Hiroshima and Nagasaki can now be repeated hundreds of thousand times. The remains would not just be the broken arches of the Caesars, the abandoned viaducts and moss-covered temples of the Incas, the desolation of one of the pulsating hearts of Europe, Dresden, but millions of square miles of uninhabitable desolation and a suffering which would incorporate more agony than the sum of past history.
It would be a time when the living would envy the dead and it would be a world which might well have destroyed the legacy of law, order and love that successive generations have handed over the centuries to one another. Read the rest of this entry »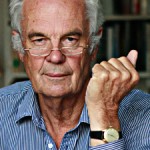 By Jonathan Power
The United Nations is often scapegoated for the falling short of its peacekeeping troops and deployments. Why are they not in Syria or Yemen, Libya or along the Palestinian/Israeli border? Why did the US and the UK make it impossible for the few UN troops present at the onset of the genocide in Rwanda to have their numbers significantly augmented? As a result those few on the ground had no choice but to withdraw when some of their members were killed and their genitals stuffed in their mouths.
All good questions if not easy to answer. In Syria, for example, where exactly would they be deployed?
But a better question is why didn't they go in at the beginning of the civil war when things weren't so complicated and Al Qaeda and ISIS were not around?
Then there is the bad behaviour of UN troops.
In Mali, French peacekeepers were found to have engaged in paedophile activity with local children. In the Congo peacekeepers from the Indian subcontinent have been found to be raping. In Bosnia, Dutch troops washed their hands and pulled back after they felt they couldn't do anything to avert the onset of a pogrom that happened almost before their eyes.
In Somalia, US troops supposedly there under UN command, fled when the going got rough, and then President Bill Clinton blamed the UN for the debacle.
On the other side of the coin are the great unsung victories of the UN troops – in El Salvador where at the end of the civil war the UN held the ring and organised fair elections. In Namibia at the end of the colonial war against South Africa the UN did the same. In Cyprus it averted a Bosnian-type Christian/Muslim war. Read the rest of this entry »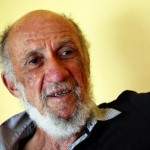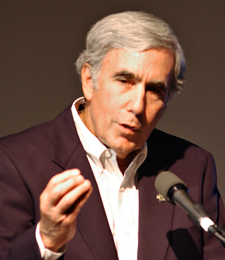 By Richard Falk* and David Krieger**
TFF PressInfo # 420
June 30, 2017
Prefatory Note
This jointly authored essay was initially published in The Hill on May 30, 2017 under the title, "Averting the Ticking Time Bomb of Nukes in North Korea." We did not choose such a title that is doubly misleading: our contention is not that North Korea is the core of the problem, but rather the retention of nuclear weapons by all of the states pose both crises in the context of counter-proliferation geopolitics and with respect to the possession, deployment, and development of the weaponry itself; a second objection is with the title given the piece by editors at The Hill.
While acknowledging the practice of media outlets to decide on titles without seeking prior approval from authors, this title is particularly objectionable. The term 'nukes' gives an almost friendly shorthand to these most horrific of weapons, and strikes a tone that trivializes what should be regarded at all times with solemnity.
Alarmingly, tensions between the United States and North Korea have again reached crisis proportions. The United States wants North Korea to curtail any further development of its nuclear weapons program, as well as to stop testing its missiles. North Korea evidently seeks to bolster its security by acquiring a sufficiently robust deterrent capability to discourage an attack by the United States.
The unpredictable leaders of both countries are pursuing extremely provocative and destabilizing patterns of behavior. Where such a dangerous interaction leads no one can now foresee. The risk of this tense situation spiralling out of control should not be minimized.
It is urgent that all governments concerned make a sober reassessment in a timely manner. The following questions need to be addressed:
• What can be done to defuse this escalating crisis?
• What should be done to prevent further crises in the future?
• What could be learned from recurrent crises involving nuclear weapons states?
It is discouraging that the White House continues to rely mainly on threat diplomacy. It has not worked in responding to North Korea's nuclear ambitions for the past few decades, and it is crucial to try a different approach.
Currently, there are mixed signals that such a shift may be underway. President Trump has turned to China, imploring that it use its leverage to induce Kim Jong-un to back down, and has even mentioned the possibility of inviting Kim for crisis-resolving talks. Also relevant and hopeful is the election of Moon Jae-in as the new president of South Korea, and his insistent calls for improved relations with the North.
In the end, no reasonable person would opt for another war on the Korean Peninsula. The only rational alternative is diplomacy. But what kind of diplomacy?
American reliance on threat and punitive diplomacy has never succeeded in the past and is almost certain to fail now. We assuredly need diplomacy, but of a different character.
It is time to abandon coercive diplomacy and develop an approach that can be described as restorative diplomacy. Coercive diplomacy relies on a zero/sum calculus consisting of military threats, sanctions, and a variety of punitive measures. Read the rest of this entry »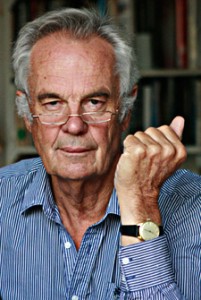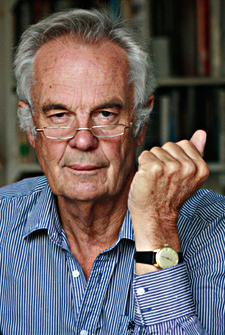 By Jonathan Power
June 6th 2017
It was all smiles out on the range last week when, against a deep blue sky, an American interceptor rocket took out an incoming "enemy" long-range, missile (which in a real attack would be carrying a nuclear warhead). Generals and Congressmen and women jumped for joy.
But what was there to be joyous about?
Over the decades of the Cold War the nuclear deterrent was supposed to be the instrument that kept the peace. MAD, it was called- Mutually Assured Destruction. Simply put, if you attacked me you might catch me by surprise and destroy many of my cities and military bases, but in fact you wouldn't dare do it because beyond surprise is my "second-strike force". Hidden away, deep underground, invulnerable to attack, I can retaliate with that.
So in real life you will not dare attack me and I won't attack you. That is a stalemate. That is deterrence.
Forget morality, forget the chance of a rogue or accidental launch – this is what the military say kept the peace throughout the Cold War, and maybe still does as the ice cap returns, argue its supporters.
However, if there is now going to be a big jump in technology and you can intercept my second-strike with your interceptor rockets we no longer have the surety of MAD. I'm wide open and you can "get me". You no longer fear retaliation and I will have no choice but to surrender after you have demolished some of my cities and military bases.
Fortunately, the technology is still in its early stages. Read the rest of this entry »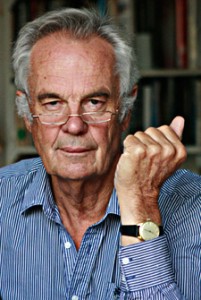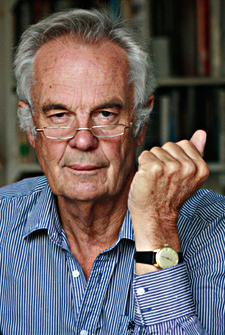 By Jonathan Power
October 18th 2016.
In the middle of last month Pakistani militants moved across the "line of control" that separates Pakistan-controlled Kashmir from the Indian-controlled part. The two countries have been at loggerheads about the title to this gorgeously beautiful state, now bereft of tourism and much income, since independence.
In recent years guerrilla activity has died away and most observers thought that the Pakistani army was seriously clamping down on its own sponsored guerrillas. The indications were that the government truly wanted rapprochement with India. And India too with Pakistan.
However, not everybody in India thinks so positively. Professor Brahma Chellaney noted in the Japan Times recently, "India's response to Pakistan's military strategy to inflict deaths by a thousand cuts through terrorist proxies was survival by a thousand bandages".
This time Indian did not take it lying down. It said that Indian special forces made multiple strikes on terrorist launch pads. (Pakistan said there had only been cross border firing.)
Surprisingly, India has made no move to designate Pakistan as a state sponsor of terrorism or to declare bounties on the heads of prominent UN-designated terrorists who still operate openly in Pakistan – not the same one who killed 150 school children last year but other similar movements.
India is conducting, to the ire of Chellaney, only "a silent war". He goes further and says that "if in a year's time (when things have hopefully cooled off) India returns to "peace talks" with Pakistan it will be crystal clear that India's biggest enemy is India".
Strong words and I profoundly disagree with him.
At last, very belatedly, Read the rest of this entry »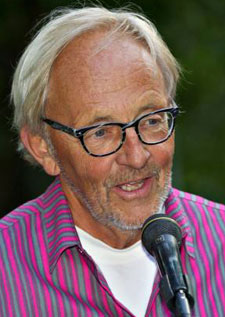 By Gunnar Westberg
The proposition that nuclear weapons can be retained in perpetuity and never used – accidentally or by decision – defies credibility".
Other serious close calls
In November 1979, a recorded scenario describing a Russian nuclear attack had been entered into the US warning system NORAD. The scenario was perceived as a real full-scale Soviet attack. Nuclear missiles and bombers were readied. After six minutes the mistake became obvious. After this incident new security routines were introduced.
Despite these changed routines, less that one year later the mistake was repeated – this time more persistent and dangerous. Zbigniew Brzezinski, the US national security adviser, was called at three o'clock in the morning by a general on duty. He was informed that 220 Soviet missiles were on their way towards the USA. A moment later a new call came, saying that 2,200 missiles had been launched.
Brzezinski was about to call President Jimmy Carter when the general called for a third time reporting that the alarm had been cancelled.
The mistake was caused by a malfunctioning computer chip. Several similar false alarms have been reported, although they did not reach the national command.
We have no reports from the Soviet Union similar to these computer malfunctions. Maybe the Russians have less trust in their computers, just as Colonel Petrov showed? However, there are many reports on serious accidents in the manufacture and handling of nuclear weapons.
I have received reliable information from senior military officers in the Soviet Union regarding heavy use of alcohol and drugs among the personnel that monitor the warning and control systems, just as in the USA.
The story of the "Norwegian weather rocket" in 1995 is often presented as a particularly dangerous incident. Russians satellites warned of a missile on its way from Norway towards Russia. President Yeltsin was called in the middle of the night; the "nuclear war laptop" was opened; and the president discussed the situation with his staff. The "missile" turned out not to be directed towards Russia.
I see this incident as an indication that when the relations between the nuclear powers are good, then the risk of a misunderstanding is very small. The Russians were not likely to expect an attack at that time.
Indian soldiers fire artillery in northernmost part of Kargil region
Close calls have occurred not only between the two superpowers. India and Pakistan are in a chronic but active conflict regarding Kashmir. At least twice this engagement has threatened to expand into a nuclear war, namely at the Kargil conflict in 1999 and after an attack on the Indian Parliament by Pakistani terrorists in 2001.
Both times, Pakistan readied nuclear weapons for delivery. Pakistan has a doctrine of first use: If Indian military forces transgress over the border to Pakistan, that country intends to use nuclear weapons.
Pakistan does not have a system with a "permissive link", where a code must be transmitted from the highest authority in order to make a launch of nuclear weapons possible. Military commanders in Pakistan have the technical ability to use nuclear weapons without the approval of the political leaders in the country. India, with much stronger conventional forces, uses the permissive link and has declared a "no first use" principle.
The available extensive reports from both these incidents show that the communication between the political and the military leaders was highly inadequate. Misunderstandings on very important matters occurred to an alarming degree. During both conflicts between India and Pakistan, intervention by US leaders was important in preventing escalation and a nuclear war. Read the rest of this entry »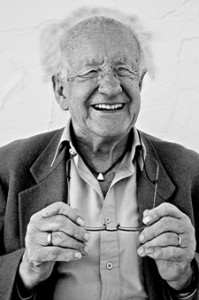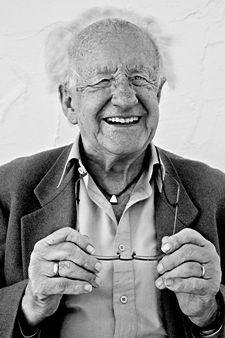 By Johan Galtung
China is changing world geography, or at least trying to do so.
Not in the sense of land and water like the Netherlands, but in the sense of weaving new infrastructures on land, on water, in the air, and on the web. It is not surprising that a country with some Marxist orientation would focus politics on infrastructure–but as means of transportation-communication, not as means of production.
Nor is it surprising that a country with a Daoist worldview focuses politics on totalities, on holons and dialectics, forces and counter-forces, trying to tilt balances in China's favor. How this will work depends on the background, and its implications.
Two recent books, Valerie Hansen, Silk Road: A New History (Oxford University Press, 2012) and Peter Frankopan, The Silk Roads: A New History of the World (Knopf, 2015) see them as arteries connecting the world, globalization, before that term became a la mode. Not that loads of goods moved all the way in both directions, parts of the way, maybe further. Europe had much less to offer in return; however:
"Viking traders from–Norway–coarse, suspicious men, by Arab account–were moving down the great rivers of Russia–trading honey, amber and slaves–as early as the ninth century–returning home to be buried with the silks of Byzantium and China beside them". (Frankopan)
The Silk Roads – so named by the German geographer von Richthofen in 1877 – connected China and Europe (Istanbul) over land from -1200; more precisely from Xi'an to Samarkand by a northern and southern road (Hansen for maps). And the Silk Lanes connected East China and East Africa (Somalia) from +500 till +1500 when Portuguese-Spanish and English naval expansion started a Western takeover by colonization.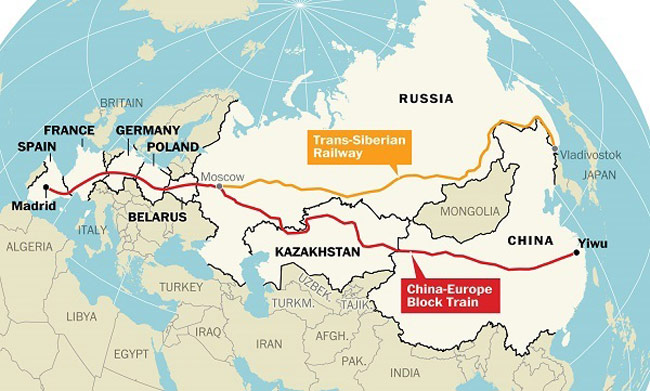 The modern Silk Road East-West, Yiwu/China to Madrid/Spain. Although the transit time for goods or people to transit the route is 21 days, this is 30 days faster than a ship and is 1/10 the cost of shipping freight. See www.bulwarkreview.com
For long periods run by Buddhists in the East and Muslims in the West; Islam using them to expand, from Casablanca to the Philippines. Frankopan sees the high points in the Han dynasty (-207-220, capital Xi'an for West Han), the Tang dynasty (618-902, capital mainly Xi'an) and under Mongolian, Yuan rule–for goods, ideas, faiths, inventions.
Xi'an, 3,000 years old, served as a starting point, both for Silk Roads and for the Silk Lanes, traveling the Yangzi River, or over land, to the East China Sea coast. Till the military uprising against the Tang emperor in 755 (Hansen, Ch. 5, "The Cosmopolitan Terminus on the Silk Road"); but Xi'an is destined always to play major roles.
China is now reviving the past, adding Silk Railroads from East China to Madrid via Kazakhstan-Russia-Belarus-Poland-Germany-France, to Thailand, from East to West Africa–from the Indian Ocean to the Atlantic–from North to South Africa. Silk Flights. And Silk Web.
A silky cocoon is being woven, by worms in China. Too much?
Two features stand out in this approach to geopolitics. Read the rest of this entry »
By Jonathan Power
March 3rd, 2015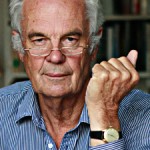 Is disorder the measure of our times?
Can anyone see an end to the upheavals in The Middle East and what can be done? My answer to the first question is "no" and my second is: "Wind the clock back to the days of the Ottoman Empire when vast stretches of the Middle East lived in relative peace under the benign rule of the sultans".
The Ottoman Empire disintegrated because of its foolish decision to join the wrong side in World War 1. The French and British then carved up the Middle East to create the present day countries and to serve their interests (later oil).
What could have been done as recently as 12 years ago? Not invade Saddam Hussein's Iraq and bring the house tumbling down, ruining nearly everyone's well-being, breeding the conditions under which sectarian war between Sunni Islam and Shiite Islam flourishes and which became fertile ground for Al Qaeda and now their successor, the Islamic State (ISIS).
ISIS covers great swathes of Iraq and Syria and could well undermine the governments of Lebanon, Jordan and even Saudi Arabia. The decision of President George W. Bush and Prime Minister Tony Blair to act on willfully distorted intelligence on Iraq's supposed stock of weapons of mass destruction must be regarded as an unforgiveable crime against humanity.
The US and its Arab partners can't bomb ISIS into submission any more than the US could the Vietcong. All outsiders can do is to sanction it (but avoiding the mistakes of the sanctions on Iraq when 30,000 children died as a result). It may take 10 years or more to win a favourable result.
The periphery of Europe will continue to be unstable until the big Western powers make a loud public promise not to expand NATO and to allow Ukraine to make Read the rest of this entry »
By Jan Oberg
What is terrorism? Why do we talk much more about that than other types of deaths? Why is the word misused? What has nuclear weapons – that politicians and media hardly ever talk about – got to do with terror? Why should we all be careful not to exaggerate the phenomenon of terror?
10 x more terrorism than before 9/11
Tell you what: I've been critical of the "war on terror" since September 12, 2001 and particularly since 10/7 when the war on Afghanistan started. If the War on Terror was the answer to 9/11, the U.S. and its friends asked the wrong questions.
Because, what has been the result?
According to U.S. statistics at the time, in the years up to the horrific crime in New York, about 1,000-1,500 people were hit by terror per year worldwide; 1/3 of whom died, the rest were wounded. Most of it happened in South America, some in Europe; small groups such as Baader-Meinhof.
Almost 3,000 were killed on 9/11, many nationalities, far from only American citizens. (About 30,000 die annually from shooting each other).
Today? About 18,000 were killed in terror in 2013.
Although data may not be directly comparable or definitions be the same, the difference between 1,500 and 18,000 cannot be explained by methodological and other variations. Read the rest of this entry »
By Shastri Ramachandaran
Prime Minister Narendra Modi may have been the toast at the high tables from BRICS and ASEAN to G-20 and the East Asia Summit, but nearer home, in the neighbourhood, few are impressed by his 56-inch chest. The stark truth that India does not draw much water in the region was driven home unmistakably during the 18th SAARC Summit in Kathmandu.