Archive for the 'Future perspectives' Category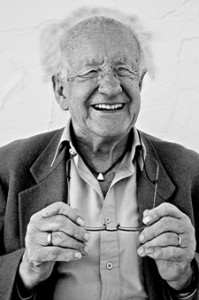 By Johan Galtung
February 13, 2017
What is the essence of democracy?
"Rule with the consent of the ruled" implies two classes of people, Rulers and Ruled; concretely State and People, Statism. "Free and Fair Elections" implies voting for a Parliament; Parliamentarism. Together, a three-tier power structure State-Parliament-People; with People controlling Parliament, and Parliament controlling State.
In 2016 some voting differed from what State-Parliament expected; leading to talk about elitist vs populist democracy – from statism and parliamentarism to peopleism. A crisis. And talk about post-democracy.
Another answer about democratic essence is "one-tier self-ruling units"; no rulers vs ruled, and decisions are made by general assemblies for all. This is often referred to as Anarchism, "no structure". A misnomer: there is no State and no Parliament, but many assemblies. A concrete interpretation would be Localism, the units being local authorities – LAs, municipalities; the assemblies being their municipal councils.
A key dimension then becomes the level of state control of LAs. In Spain, with an anarchist ideological tradition, the LAs are strong.
A different, not institutional – more philosophical, intellectual in general – answer would pick up words like transparency and dialogue.
Democracy is a context with everything in the open, no closed doors, available to everlasting people dialogue: by way of the word, logos. Fine for people who are good with words.
How about those who are not, Read the rest of this entry »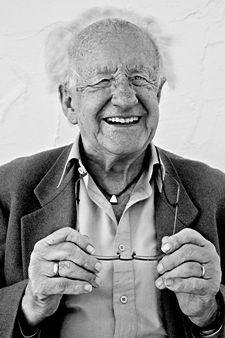 By Johan Galtung
This New Year announces itself with bangs all over, not whimpers.
Pope Francis made a tour d'horizon on all continents, strongly denouncing the violence in favor of his alternative: negotiation.
Much violence is copycat or copyrat; violence being a la mode. Copying–aka learning–is not wrong. But it depends on what is copied.
Here my 10-11 wishes:
Wish no. 1: copying peace rather than violence, for instance from ASEAN and the Nordic Community, making peace self-reinforcing.
Wish no. 2: reporting violence less prominently, more toward the end of newspapers-TV-radio news, and reporting peace upfront.
Wish no. 3: understanding war better, not only how many killed but how many bereaved; understanding peace better as model for others.
Wish no. 4: introducing Yin/Yang in Western thought: no totally good or bad humans or states around; they are all improvable mixtures.
Wish no. 5: linking the good in ourselves to the good in others for peaceful cooperation, yet keeping the bad in mind, for security.
Wish no. 6: identifying unsolved conflicts and unconciled traumas that may lead to violence; solving the conflicts, healing the traumas. Read the rest of this entry »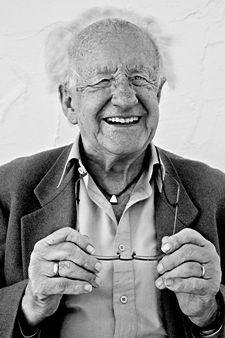 By Johan Galtung
To understand something we often compare it with something else.
A recent Harvard study found 26.7% of world car production in China and 13.3% in USA; US economy bigger but China leading in export with 8 of the 12 biggest harbors; USA end 2016 fighting 7 wars with bases all over and China with no wars or bases, investing, building the New Silk Road-Lane, the Economic Belt. How successfully, it is to be seen.
But these are global power relations. That the West is going down, the Rest is coming up, the USA is a major part of the West and China of the Rest, are decades-old truths. And the EU is also part of the West.
What does domestic China remind us of, historically, structurally? Not USA, a state since 1776, 1812. Let us compare China with present border and context to Europe from the Atlantic to–whatever the border.
One conclusion can be foretold: only recently are both of them becoming cohesive, as super-states and as super-nations. Why, and how? Read the rest of this entry »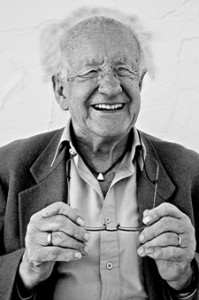 By Johan Galtung
The National Society of High School Scholars, Claes Nobel World Betterment Award
The Carter Center
3 Dec 2016
I am very grateful for the 2016 Claes Nobel World Betterment Award – Claes being the great grandnephew of Alfred – and to the NSHSS-National Society for High School Scholars, here at the Carter Center in Atlanta.
Let me start by praising you for your dedication to Education, focusing on the high school–in the middle, after K and grade school, before college and graduate school–on teachers and students, learning and doing research, treating them with respect, bestowing dignity.
Society has institutions, like Family, Work and Economy. Sports get too much attention, Education too little.
Politics is about leading and being led, Military is about killing not to be killed.
These two get you into trouble. I have heard this afternoon much about leading, leaders, led. Führer and Duce are German and Italian for leader, "duce" also from educare, educate. Hitler and Mussolini.
Be careful. This is vertical and hierarchical even without nazism and fascism. Today we want horizontal social landscapes, with people relating equitably and harmoniously, through shared memberships and networks, both horizontal and inclusive. For mutual inspiration.
As to killing: the USA killed more than 20 million in 37 countries only after 1945 WWII; and has intervened 248 times militarily in other countries since Thomas Jefferson started in Libya in 1801. 20 million killed means 200 million bereaved–family, friends, neighbors, colleagues. They do not take easily to this type of US leadership.
And less than a century earlier two groups of Americans practiced those very same skills and leadership on each other. The Civil War.
Such was history. How about solving the underlying conflicts?
Instead of the 1850 compromise of shame, "keep slavery but give up the confederacy", how about "keep much autonomy, but give up slavery"; for a Community of American States, not U.S.A but C.A.S? And in 1924, how about dropping the Versailles Treaty, removing Hitler's best card? Read the rest of this entry »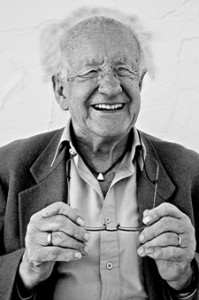 By Johan Galtung
"View" meaning not only a glimpse from above, but a position taken on the world on which the US electorate is now dumping Donald Trump.
That world is today basically multi-polar, maybe with 8 poles: 1) Anglo-America, 2) Latin America-Caribbean, 3) African Unity, 4) Islam-OIC from Casablanca to Mindanao, 5) European Union, 6) Russia more region than state, 7) SAARC from Nepal to Sri Lanka, 8. ASEAN, Australia-New Zealand. [See list of abbreviations with links to the mentioned organisations under the article]
And thre is the multi-regional Shanghai Cooperation Organization, SCO, with China and Russia, Islamic countries, India and Pakistan.
There is a waning state reality, smaller states being increasingly absorbed into regions.
There is a waxing region reality with the above eight; adding West Asian, Central Asian and Northeast Asian regions, maybe eleven.
There is a global reality based on IGOs, inter-governmental organizations, with the United Nations on top; TNCs, the transnational corporations, with the US-based on top so far; and INGOs, international non-governmental organizations, with religions on top.
Now, insert into all of that something concrete from William Blum's Anti-Empire Report #146 and his Rogue State.
From WWII, the USA has: Read the rest of this entry »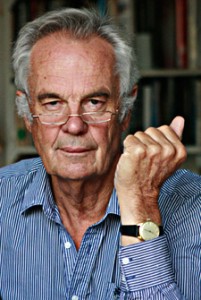 By Jonathan Power
Donald Trump is changing the right wing's economic spots. He is doing what Franklin Roosevelt did at the time of the Great Depression by increasing government spending – although it was the rearmament brought on by entering World War 2 that was an even more important factor in lifting America out of the doldrums.
He is following what Hitler did so successfully before World War 2 when he rebuilt Germany's economic strength with autobahns and industrial subsidies (not rearmament in the beginning, as is often said). He is walking in the footsteps of President Richard Nixon who when he changed course with a new economic policy said, "We are all Keynesians now".
John Maynard Keynes was the greatest economist who ever lived.
For reasons that were shameful, politicians have not listened to his advice as often as they should. The Germans, with their urge to austerity, have gone the other way, carrying (or pushing) nearly every European state with them, apart from Poland and Sweden which did not follow the herd and now have the best economic growth record of the last few years.
But Obama has certainly been Keynesian. Read the rest of this entry »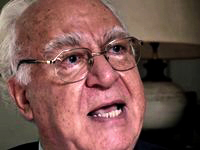 By Farhang Jahanpour
I have just spent a couple of miserable hours reading General Michael Flynn's and Michael Ledeen's book, The Field Of Flight. He will be President Trump's national security adviser. And, frankly, I don't know where to begin.
As someone who is opposed to the regime of the mullahs and would like to see the end of that regime through peaceful and democratic means, I truly cannot understand the reason for what one can call the irrational hostility and the depth of hatred of people like Flynn and Michael Ledeen towards Iran. Of course they are entitled to their feelings of hatred and hostility towards Iran and Muslims as a whole, but they are not entitled to their facts.
It is really amazing to see how without any concern for the facts Flynn jumps from one subject to another, Read the rest of this entry »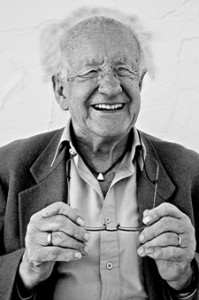 By Johan Galtung
International Sociological Association Prize
New School for Social Research, New York NY, 15 Nov 2016
The West, and Western sciences in particular, have a peculiar way of conceptualizing time; derived from two millennia Christianity.
Thus, in the civilizations of Hinduism, Buddhism, China and Japan, to mention some, time flows from eternity to eternity. In the West (and Islam is similar), there is a Beginning (Creation for the religious, Big Bang for the secular), and an Ending, the End Time (Armageddon for the religious, entropy, death, etc. for others).
In others, time flows from past into a possibly different future; in the West, the future is continuous with the past. In the natural sciences, "laws" from the past are automatically valid for the future; reality being as stable as the planetary system, the galaxy; astronomy being the model. The Creation has been finished, once and for all.
In the social sciences, the future is largely off limits, taboo; predictions are often discarded as "wild speculations". Extension of built-in trends into the future is permitted, but not forecasting with qualitative jumps. The underlying assumption is stable equilibrium, things have found their place and that's it. Thus, no forecasting of (early) modernity during the Middle Ages, let alone working for it.
That is in theory, but the practice is different. People design their individual careers – life trajectories – and have always done so. For collective life there is politics, designing future societies.
But the social sciences are not supposed to be in it. They approach past and present with Read the rest of this entry »
By Jan Oberg
- who speaks to PressTV about The Jungle camp in Calais and children gone missing since it was destroyed.