Archive for the 'Future perspectives' Category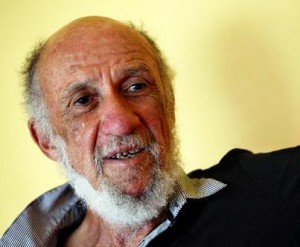 By Richard Falk
We are living amid contradictions whether we like it or not, driving expectations about the future toward opposite extremes.
Increasingly plausible are fears that the 'sixth extinction' will encompass the human species, or at least, throw human society back to a technology of sticks and stones, with a habitat limited to caves and forests.
This dark vision is countered by gene-editing designer promises of virtual immortality and super-wise beings programming super-intelligent machines, enabling a life of leisure, luxury, and security for all.
Whether the reality of such a scientistic future would be also dark is a matter of conjecture, but from a survival perspective, it offers an optimistic scenario.
On political levels, a similar set of polar scenarios are gaining ground in the moral imagination, producing national leaders who seem comfortable embracing an apocalyptic telos without a second thought.
The peoples of the world, entrapped in a predatory phase of global capitalism, are using their democratic prerogative to shut down dissent, rationality, and science. Read the rest of this entry »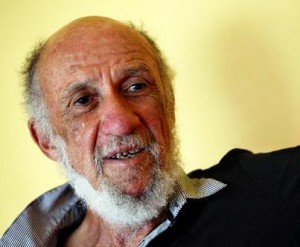 By Richard Falk
Prefatory Note
The text below is drawn from a talk given at the Spring Festival of the Arts in Beirut, Lebanon on 15 June 2017. Comments welcome.
How can we understand the present unfolding world order, with special reference to its relevance for developments in the Middle East? In my view a fundamental reversal of political expectations has taken place that calls for a new assessment of what is going on, and where the region and the world seem to be heading.
Twenty-five years ago there were three widely held beliefs about future trends on a global level: the assured preeminence of the United States; the continuing globalization of the world economy; and the expanding democratization of national governance arrangements.
It was also assumed that these trends were more or less descriptive of regional realities, including the Middle East.
Each of these trends that seemed so descriptive 25 years ago now seems to be completely out of touch with what is happening around us that is very disappointing when compared with earlier expectations, no where more so than in the Middle East.
These disillusioning changes of perception are contributing to a growing anxiety about what the future portends for all of us.
In addition to these changes of expectation as to international behavioral patterns, there exist a cluster of deeper tensions that concern the very nature of the human condition, extending to challenges directed at the sustainability and quality of life on the planet.
One unfortunate consequence of the preoccupation with these disturbing recent international political realities is that much needed attention is diverted away from these more fundamental issues of an ecological, technological, and cultural character.
As an American, I am especially conscious of the enormous and costly diversionary impact that the Trump presidency is having in weakening the understanding and planning needed if humanity is to have any realistic chance of coping with these emerging threats of great magnitude that have never been confronted in the past.
The most serious menace posed by Donald Trump, who is most accurately regarded as the first right-wing populist tweeting demagogue of the digital age, is his extraordinary talent to shift the conversation from the awkwardly significant to the banal trivial.
He is exerting a great influence on public discourse not only in America but in the world, especially by diluting our perceptions of crucial issues affecting the human species as a whole, including climate change as connected to the related decline of biodiversity, automation, robotics, artificial intelligence, and the destabilizing effects of these technologies of the digital age especially when applied to security arrangements and the broad spectrum of societal policies bearing on individual and collective human wellbeing.
Under the weight of these threats it is not surprising that a dystopian moment is beginning to dominate the cultural imagination.
It discloses itself through a fascination with post-apocalyptic films and an interest in older literary dystopias such as Huxley's Brave New World, Orwell's 1984, and Margaret Atwood's The Handmaiden's Tale. These books that imagined a future that is in some respects our present are being widely read and discussed as if guidebooks to a set on conditions that were not anticipated.
Within the American political space the fragility of American democracy was prefigured in Sinclair Lewis's It Can't Happen Here as well in scary premonitions of the imminence of digital age fascism put forward in the recent radical feminist post-apocalyptic novel, The Book of Joan (2017) by Lidia Yuknavitch.
Also indicative of the foreboding quality of the prevailing Zeitgeist is a bestselling booklet that is a collection of identifying markers of tyranny by the prominent historian, Timothy Snyder, with a deliberately provocative title and a pedagogical rationale, On Tyranny: Twenty Lessons from the Twentieth Century (2017).
This 'dystopian moment' is reinforced by the absence of positive scenarios of the future, and the dismissal of the utopian imagination as worse than irrelevant because it allegedly created receptivity to promises that when translated into political reality produce totalitarian nightmares.
In effect, utopias, correctly understood, have themselves become in these dark times a disguised form of dystopia.
A recovery of societal confidence is a key precondition of envisioning a better future. Its loss is one dimension of the crisis confronting humanity at this time, and these days such failures of moral and political imagination are generally overlooked in the public sphere that is obsessively focused on the latest daily episode in the Trump political soap opera.
Naomi Klein reminds us in a recent interview, "Trump is not the crisis but the symptom of the crisis." The point is that we must make the effort to grasp the social and political forces that gave rise to Trump and Trumpism. Klein also insisted that the negativity of progressive thinking in recent decades has had little political traction because it fails to present a positive alternative to the angry negativity of right-wing populism that targets the established order.
Klein's new book has the title No Is Not Enough: Resisting Trump's Shock Politics and Winning the World We Need.
Her text impressively couples a necessary critique of Trump's pernicious leadership with an affirmative vision of how to move the political process in emancipatory directions. Read the rest of this entry »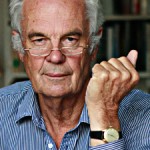 By Jonathan Power
The United Nations is often scapegoated for the falling short of its peacekeeping troops and deployments. Why are they not in Syria or Yemen, Libya or along the Palestinian/Israeli border? Why did the US and the UK make it impossible for the few UN troops present at the onset of the genocide in Rwanda to have their numbers significantly augmented? As a result those few on the ground had no choice but to withdraw when some of their members were killed and their genitals stuffed in their mouths.
All good questions if not easy to answer. In Syria, for example, where exactly would they be deployed?
But a better question is why didn't they go in at the beginning of the civil war when things weren't so complicated and Al Qaeda and ISIS were not around?
Then there is the bad behaviour of UN troops.
In Mali, French peacekeepers were found to have engaged in paedophile activity with local children. In the Congo peacekeepers from the Indian subcontinent have been found to be raping. In Bosnia, Dutch troops washed their hands and pulled back after they felt they couldn't do anything to avert the onset of a pogrom that happened almost before their eyes.
In Somalia, US troops supposedly there under UN command, fled when the going got rough, and then President Bill Clinton blamed the UN for the debacle.
On the other side of the coin are the great unsung victories of the UN troops – in El Salvador where at the end of the civil war the UN held the ring and organised fair elections. In Namibia at the end of the colonial war against South Africa the UN did the same. In Cyprus it averted a Bosnian-type Christian/Muslim war. Read the rest of this entry »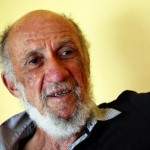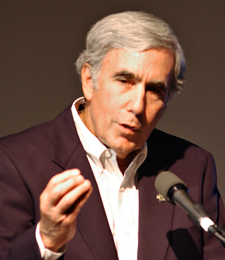 By Richard Falk* and David Krieger**
TFF PressInfo # 420
June 30, 2017
Prefatory Note
This jointly authored essay was initially published in The Hill on May 30, 2017 under the title, "Averting the Ticking Time Bomb of Nukes in North Korea." We did not choose such a title that is doubly misleading: our contention is not that North Korea is the core of the problem, but rather the retention of nuclear weapons by all of the states pose both crises in the context of counter-proliferation geopolitics and with respect to the possession, deployment, and development of the weaponry itself; a second objection is with the title given the piece by editors at The Hill.
While acknowledging the practice of media outlets to decide on titles without seeking prior approval from authors, this title is particularly objectionable. The term 'nukes' gives an almost friendly shorthand to these most horrific of weapons, and strikes a tone that trivializes what should be regarded at all times with solemnity.
Alarmingly, tensions between the United States and North Korea have again reached crisis proportions. The United States wants North Korea to curtail any further development of its nuclear weapons program, as well as to stop testing its missiles. North Korea evidently seeks to bolster its security by acquiring a sufficiently robust deterrent capability to discourage an attack by the United States.
The unpredictable leaders of both countries are pursuing extremely provocative and destabilizing patterns of behavior. Where such a dangerous interaction leads no one can now foresee. The risk of this tense situation spiralling out of control should not be minimized.
It is urgent that all governments concerned make a sober reassessment in a timely manner. The following questions need to be addressed:
• What can be done to defuse this escalating crisis?
• What should be done to prevent further crises in the future?
• What could be learned from recurrent crises involving nuclear weapons states?
It is discouraging that the White House continues to rely mainly on threat diplomacy. It has not worked in responding to North Korea's nuclear ambitions for the past few decades, and it is crucial to try a different approach.
Currently, there are mixed signals that such a shift may be underway. President Trump has turned to China, imploring that it use its leverage to induce Kim Jong-un to back down, and has even mentioned the possibility of inviting Kim for crisis-resolving talks. Also relevant and hopeful is the election of Moon Jae-in as the new president of South Korea, and his insistent calls for improved relations with the North.
In the end, no reasonable person would opt for another war on the Korean Peninsula. The only rational alternative is diplomacy. But what kind of diplomacy?
American reliance on threat and punitive diplomacy has never succeeded in the past and is almost certain to fail now. We assuredly need diplomacy, but of a different character.
It is time to abandon coercive diplomacy and develop an approach that can be described as restorative diplomacy. Coercive diplomacy relies on a zero/sum calculus consisting of military threats, sanctions, and a variety of punitive measures. Read the rest of this entry »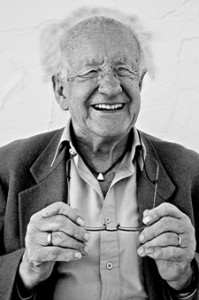 West of Jondal is Torsnes, named after the Nordic war god Thor with his Hammer, a center of the Viking era from 800 to 1050, only 250 years. Why so short? Successful with raids and colonization–Gardarike in Russia, Iceland, Greenland, Vineland in Canada. And then: fini. Why?
Because they had no future. Evil Lóki had killed Good Baldur–next to Torsnes is Belsnes=Baldursnes. They were doomed. Enters Christianity with Evil Satan and Good God, restoring hope. The end.
The Soviet Union Empire had no future: Communism was undefined. Enters Orthodox Christianity–Putin is a true believer–hope restored.
The United States Empire has no future: "allies" refuse to fight US wars and US capitalism increases inequality with reduced growth. Enter Campaigner Trump 'Making America Great Again' by buying-hiring American; President Trump making America isolated, violent, unequal–an autistic, psychotic, narcissistic, paranoid in a psycho-pathological exceptionalist, us-them paranoid state. A perfect fit for the worst.
2050 is only 33 years ahead; 33 years back is Orwell's 1984. Much happened.
The Berlin Wall collapsed in 1989; the Soviet Empire, Soviet Union and Communism followed. The US Empire declined, former clients refused to fight US wars, but not EU wars; eroding NATO.
The Cold war, threatening humanity with a nuclear arms race that in a hot war could obliterate the planet, melted away with a whimper.
China's incredible growth, also in world presence, from the Deng Xiaoping revolution in 1980, has been mainly within that period.
The attack on Muslim countries by a "US-led coalition" and the reaction by Al Qaeda and the Islamic State-Caliphate: in that period.
All over the world regionalization, ELAC-Economic Commission for Latin America and the Caribbean, African Unity/Union, EU, ASEAN; most states being too small, civilizations blocking for a world state.
All over the world non-dominant nations asserting themselves.
And all over the world, inspired from USA, women emancipating.
A new world, in only 33 years of rapidly accelerating history with another new world in the next 33 years. Some forecasts, using Western identification of units-variables prolonging trends and Daoist identification of holons-dialectics, forces-counterforces, yin/yang; to catch both continuous change and the discontinuous, jumpy changes.
Development, defined as satisfying basic human needs by lifting the bottom up; reduction of inequality can be achieved before 2050. The idea of food-water, clothing-housing, health-education for all has arrived and been well received (maybe not in the USA); one formula being the last two free, the first four subsidized with monthly cash to buy. Homo sapiens being homo faber and homo ludens, productive and playful with lifelong support, not lifelong struggle for sheer survival.
True, ground and river water are scarce but ocean water is not, obtainable by boiling with parabolic mirrors, capturing the vapor.
Environment, defined as satisfying basic nature needs, diversity and symbiosis. Fighting CO2 omission, a bilateral relation for a very complex reality, is much too simplistic, fighting CFCs destroying the ozone layer and symbiosis, strengthening the diversity of biota and abiota beyond using only renewable resources make good sense.
Individuals stop smoking if they attribute death from lung cancer to smoking. A catastrophe attributed to insulting nature's needs may elicit remedial action from collectivities. Likely to happen, but better pro-actio than re-actio. A key: the darker the earth the more heating by solar energy; cities are darker than villages. Therefore, move out from big cities ruled by elites to small local units ruled by people.
Peace, defined negatively as absence of parties being bad to each other, and positively as parties being good to each other–at the mega-macro-meso-micro levels–depends on ability to solve underlying conflicts and to concile underlying traumas–possibly increasing.
Forecasts for twenty cases spanning the world and the levels: Read the rest of this entry »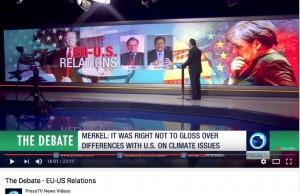 The Debate with Jim Walsh, MIT and Jan Oberg, TFF
Lund, Sweden – May 30, 2017
Last night "The Debate" on PressTV was devoted to the future of European-US relations in the wake of the NATO Summit, President Trump's words and omissions and the – historic – words, in particular, of Chancellor Angela Merkel immediately after.
Undoubtedly, we are at a turning point in these relations in general and for the NATO alliance in particular.
To discuss these issues – past, present and future perspectives – were Jim Walsh, senior research associate at MIT's Security Studies Program, Masschusetts, and Jan Oberg, director of TFF, Lund.
Thanks to PressTV's excellently structured program and interviewer we touched upon a series of aspects and dimensions around which we found both agreements and slight disagreements – all in a sober tone fit for public education and personal reflection.
We hope this debate will stimulate your own thoughts about the future of war, security and peace.
We'd be grateful for your sharing it to media people, students and other academics as well as to decision-makers in the field that you may know.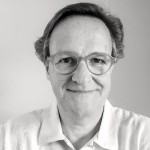 By Jan Oberg
Today, I am proud to say that NATO has a new home in the Gulf region. And that we have opened a new chapter in our deepening partnership.

NATO S-G, Jens Stoltenberg, in Kuwait on January 24, 2017
The Secretary-General also said this new home's "potential is enormous".
President Trump arrived on his first trip abroad to Saudi Arabia on May 19, 2017 and big things are supposed to happen, including Saudi Arabia presenting itself as a innovative, visionary leader of the region.
His visit must be seen in the light of a number of events and trends, and in what follows we do like the military when it scans the horizon for enemies: we look for patterns – not the least Saudi Arabia's "surprising new military goals" as Forbes' Ellen Wald appropriately calls them.
Or, as they say – we connect some dots that, invariable, Western mainstream media have no capacity and probably also no interest in connecting.
This pattern consists of at least these events and long-term trends:
1. The broadening of NATO cooperation with Gulf countries – one may even see a Middle Eastern NATO branch emerge.
2. Saudi Arabia's evident leadership in building a new multi-national army announced a couple of years ago and allegedly having 100.000 troops as a goal. This is an extension of the Gulf Cooperation Council's and its old to-be-replaced military arm, the Peninsula Shield Force
3. The intensified image in the US under Trump of Iran as a threat and a 'ganging up' against it.
4. The war on Syria's territory with hundreds of foreign conflict participants including NATO country Turkey and allies such as Saudi Arabia, the Gulf States and NATO members such as England and France – all in support of anti-government/regime change and pro-terrorists.
5. The second Cold War – very different from the first – between NATO and Russia which also has a Middle East dimension in that Russia is a vital partner of the Syrian government and the Syrian Arab Army.
6. The conflict formation that has Israeli as it's centre – Hezbollah, Iran, Syria (the Golan Heights), etc. If you want to know what Israel wants to use Trump's visit for it's clear from this analysis: More confrontation with Iran and cooperation with Saudi Arabia, also concerning Syria.
7. NATO's obvious crisis – the new Cold War around Ukraine; its second largest military member, Turkey, working closely with arch enemy Russia, ongoing trans-Atlantic conflicts about burden sharing etc.
This will suffice as an illustration of the complex web of inter-connected issues. There are surely more and we can't go through them all in this short article.
By way of introduction it should be mentioned that NATO has, as alliance, been engaged in the Middle East for a long time – through the Mediterranean Dialogue begun in 1994 and "elevated" to the Istanbul Cooperation Initiative ten years later in 2004.
What's going on now is, however, on a quite different scale.
The US-Saudi Arabia arms deal
The US and Saudi Arabia are to sign a huge – yet another – arms deal, valued at US$ 110 billion and, over a ten-year period perhaps mounting to as much as US$ 300 billion. It's been facilitated by Trump's son-in-law, Jared Kushner in a rather unconventional way.
Given that Saudi Arabia is the world 3rd largest military spender – i.e. directly after the US and China and, thus, bigger than Russia – this project must be seen in the realm of irrational militarism outside any domain of policies for peace in the Middle East.
And it's important to keep proportions and priorities clear in these affairs. OECD's Development Assistance Committee (DAC) spent more than $135bn (£90bn) in 2015 – i.e. the world's richest countries give about half of the value of this single arms deal to help poor countries manage and eradicate poverty.
It is a clear example of the vested interests of the Military-Industrial-Media-Academic Complex (MIMAC) that threatens the very survival of humanity and is way beyond democratic control. Western mainstream media's very subdued coverage of this – extreme – dimension of US foreign policy in general makes them complicit and justifies their inclusion in the MIMAC concept.
It goes without saying that this deal is marketed to the world as promoting stability, security and peace and as an important element in the global War On Terror. Given all the other weapons that have been pumped into the Middle East region the last 4-5 decades and all the countries that have been more or less turned into ruins – it's quite obvious why, as usual, there is no intellectual connection between this deal and the said goals.
For NATO and the mantras, media and marketing is everything.
Russia Today has done a rather decent piece of research on this (see below). Among other things, it makes clear that the deal includes weapons that have little, if anything, to do with fighting terrorism. One of them is the Terminal High Altitude Area Defense (THAAD) missile defense system from Lockheed Martin that the US is also stuffing down the throat of South Korea.
To be able to win war, not to prevent them.
If for a moment one applies some kind of security political logics to this deal, it's obvious that this build-up is directed – in the longer term perspective and with Israeli support, one must assume – against Iran and Syria. Israel's official view is expressed here – official because otherwise this minister would have been fired for such statements.
The military expenditure "correlation of forces"
Military expenditures is not the only measure of military might. Neither is it an indicator of who would win a war; contemporary history is full of examples of big spenders losing wars when attacking countries with smaller military budgets.
That said, if you do a search on "world military expenditures" you'll get a sense of who is willing and able to invest in the military and, also, a rough measure of both proportional allocation to the military sector and, above a certain level, an index of on dimension of militarism.
There are indexes by SIPRI and by the IISS and others – and here are the rough 'correlation of forces' pertaining to the countries we talk about here:
• Saudi Arabia is the 3rd or 4th largest military spender on earth after the US, China and perhaps Russia.
• Saudi Arabia spends about between US$ 64 and 82 billion annually (depending on source you consult), growing 20% per year and that is the extremely high 10 % of its GDP. Read the rest of this entry »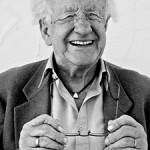 By Johan Galtung
A key slogan during the student revolt in Paris May 1968, soon 50 years ago, was Imagination au pouvoir! Bring imagination to power!
We were there, walking with thousands from Champs-Élysées to Place Etoile where a stentorian voice commanded us to sit in small groups in the circles under the Arch to "discuss the situation". So we did.
France is now suffering from more imagination deficit than ever. To call Le Pen-Front National "extreme right" when the issue is for or against the EU is not helpful.
Left-right was 20th century politics.
Why not think bigger, beyond EU: for or against EURASIA, Russia-China are ready? Trade fills trains London-Beijing; a West-East axis, not the old colonial obsession with North-South (neo)colonialism.
And how about both, EURASIAFRICA? They hang together geographically.
Another word for imagination is creativity. Read the rest of this entry »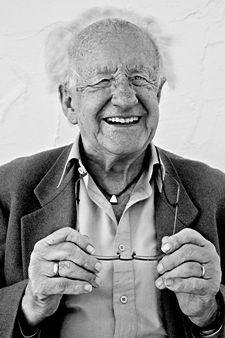 By Johan Galtung
Weltinnenpolitik, was the brilliant formula minted in 1963 by Carl Friedrich von Weizsäcker; nuclear physicist with a dubious career in the Nazi period, philosopher, peace activist, and believing Christian.
The world seen as one polity, one political unit. Not in terms of two levels, the world and the states–canonized as members of the UN – with domestic policies, and "foreign" policies.
"World domestic politics" calls for a world with neither states nor regions but the world as the polity. With LAs, local authorities, but basically with 7 billion+ humans, endowed with human rights and democracy.
A single shiny word, making many think and speak differently. Akin to all formulas giving rise to a number of problematic questions; one more proof of how fruitful this formula was and is. Thus, how can that one world polity organize political, cultural, military and economic power?
Brief, preliminary answers:
Political power: by the people, through direct world elections and referenda, to a world parliament, and on issues;
Cultural power: as a world dialogue of civilizations, meaning mutual learning for a possible world civilization, inside that world polity;
Military power-force: general and complete disarmament of state armies, world police operating at world and local levels like domestic police;
Economic power: by a welfare world lifting up suffering individuals.
We can sense that all four, direct world elections and referenda, world dialogue of civilizations (not only West-Islam), world police and welfare world are waiting back stage to be enacted, and to act. But on stage are states and super-states; singing their swan songs?
Let us try to dig more deeply into this.
We have about 200 domestic state polities – 193 are UN members – can anyone be a model? Read the rest of this entry »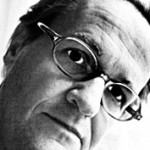 By Jan Oberg
It's soon 16 years ago when the invasion of Afghanistan took place – October 7, 2001 or 10/7, a date no one remembers like 9/11.
And Afghanistan had nothing to do with the terrible attack on September 11, but had to be punished anyhow. Out of proportion, no proportionality.
Now there are discussions about increasing the troop level again. What if someone reasonable intellectual asked the questions: What is it we are doing wrong?
So, I ask for heuristic – provocative – purpose: What would be left of US foreign policy if that country did not have weapons?
And I offer a short answer.