Archive for the 'Cold War – new' Category
Media comments by Jan Oberg
The intellectual level of NATO's policies leaves a lot to be desired. This was illustrated during Secretary of State, Tillerson's, visit to NATO on March 31, 2017.
Everything stated lacks causal argument, evidence and reference to reality.
I call it absurd theatre and argue that Europe must recognize that it is – has been – under mental and political occupation by the US.
The US is in Europe for the sake of the US, not Europe. And it wants Europe to pay more to NATO to boost the defence of the US, not to help create peace in the European space.
See my comments at length at Iran's PressTV.

And a few words about Western mainstream media unwillingness to deal with NATO criticism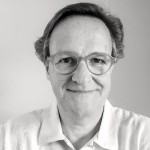 By Jan Oberg
It's as amazing as it is frightening how the West – a group of countries allegedly fighting for truth against propaganda and fake news by others – leads exactly that game itself.
And so is the degree to which Western allegedly free media – meaning free also of political powers that be – continue to ask no questions and do no research. We are obviously living in the post-intellectual age, knowledge having been replaced by marketed and more or less invented, elite self-serving narratives. For instance…
Take a close look at what Gen. Curtis M. Scaparrotti, commander of U.S. European Command, says when testifying before the US House Armed Service Committee. He is also SACEUR – Supreme Allied Commander Europe, the man whose views and actions will decide the fate of 500+ Europeans should there be a major war in this region of the world.
What is says is plain irresponsible. It's beyond the rational. While it may not be fake news, it's an example of ignored, omitted news.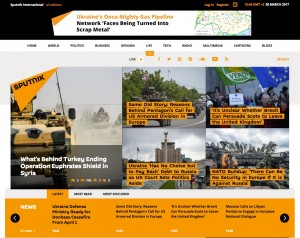 He blows up beyond recognition the so-called Russian threat. There is no single evidence of it in his statement – why it would happen, how, where, with what motives the Moscow would have and – in particular – how likely it is to become reality. He merely asserts it – based upon a wildly exaggerated estimate of his own authority: Read the rest of this entry »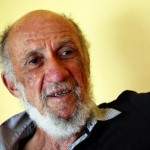 By Richard Falk
March 4, 2017
Donald Trump has articulated clearly, if somewhat vaguely and incoherently, his anti-globalist, anti-UN approach on foreign policy.
For instance, in late February he told a right-wing audience at the Conservative Political Action Conference that "there is no such thing as a global anthem, a global currency, or a global flag. This is the United States that I am representing. I am not representing the globe."
A similar sentiment was expressed to Congress a few days later in a tone of voice and choice of words praised by media wonks as 'presidential.' On this occasion Trump said, "[m]y job is not to represent the world. My job is to represent the United States of America."
Such rhetoric coming from a normal American leader would probably be interpreted as an expression of geopolitical humility, implicitly rejecting the standard insistence on American exceptionalism, exemplified in recent times by the project to create and maintain the first global state in human history.
This potentially self-limiting language might even be understood as renouncing earlier claims to assert American global leadership as the keystone of world order.
George W. Bush in 2002 gave this bold leadership claim a sharp edge when he insisted that only the US model of market-based constitutionalism was a legitimate form of governance for sovereign states in the 21st century.
Or even more grandiosely, in the spirit of Michael Mandelbaum and Thomas Friedman, that the United States as a consequence of its martial strength, technological prowess, democratic values and institutions, and skills of leadership provides the world with the benevolent reality of virtual 'world government.'
Let's face it, Donald Trump is not a normal political leader, nor is he someone disposed to embrace humility in any form, so we should take his pledge to represent American interests while leaving the world to fend for itself with many grains of salt, especially if we consider the specifics of the Trump worldview.
What Trump seems to be offering is maximum disengagement from international and global arrangements designed to Read the rest of this entry »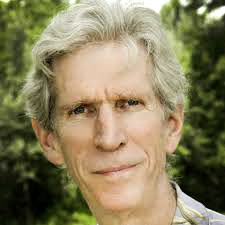 The U.S. intelligence community's extraordinary campaign of leaks claiming improper ties between President Trump's team and Russia seeks to ensure a lucrative New Cold War by blocking detente, reports Gareth Porter.
February 25, 2017
By Gareth Porter
Opponents of the Trump administration have generally accepted as fact the common theme across mainstream media that aides to Donald Trump were involved in some kind of illicit communications with the Russian government that has compromised the independence of the administration from Russian influence.
But close analysis of the entire series of leaks reveals something else that is equally sinister in its implications: an unprecedented campaign by Obama administration intelligence officials, relying on innuendo rather than evidence, to exert pressure on Trump to abandon any idea of ending the New Cold War and to boost the campaign to impeach Trump.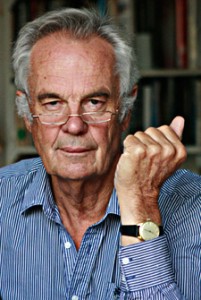 By Jonathan Power
March 7th 2017.
The state of being vigorously anti the Russian president, Vladimir Putin, is becoming out of control. It is in danger of becoming pathological and self-destructive. What does the West gain in the long run if it sees nothing ahead but being anti-Russia?
The West is in danger of having embarked on a journey to nowhere. Russia is not going to change significantly in the near future. The very close Putin/ Dimitri Medvedev team are going to remain in the saddle for a long time.
We are not yet in a second Cold War. Those who say we are don't know their history.
The Cold War was years of military confrontation, not least with nuclear arms. It was a competition for influence that stretched right around the globe and it was done with guns. There was the Cuban missile crisis when nuclear weapons were nearly used.
If Putin is here to stay we have to deal with him in a courteous and constructive way. Russia is not a serious military threat. President Donald Trump's proposal for an increase in US defence spending is larger than the whole of the Russian defence budget.*
Neither is Russian ideology. When the Soviet Union was communist there was a purpose behind Moscow's overseas policies – it was to spread the type of government of the supposedly Marxist-Leninist workers' state. No longer.
Today the militant anti-Putinists – I would include in this group Barack Obama, most of the big media in much of the Western world and most, but by no means all, EU leaders – believe they are defending the US-led "liberal democratic order". They believe that Russia is intent on undermining it. In their eyes it is democracy against authoritarianism.
But it is not. Read the rest of this entry »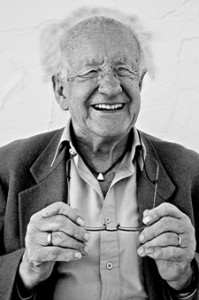 20 February 2017
By Johan Galtung
Visions of the Past for Constructing a Future: Historiography of Spain
The distinction made by Fernand Braudel between events, trends and permanents, was a gift to historiography, how we conceive of history. This essay favors trends over epochs, seeing epochs as some kind of static racism or prejudice in time–"those people, at that epoch, were like that", blinding us both to the diversity and to the dynamism.
History unfolds over or in time, the basic variable, the X axis. The events are points. The trends are curves of any shape, not necessarily continuous, could also be "jumpy". And the permanents are horizontal lines set at a certain value.
Points, curves, lines – with texts indicative of highly complex proactio-actio-reactio relations.
History is the totality. However, trends accommodate the others. Trends are initiated or terminated by events. Trends may together generate events. Permanence is also a trend; lines are also curves.
Trends were identified for an epoch in time, Middle Ages, and a region in space, Spain. Read the rest of this entry »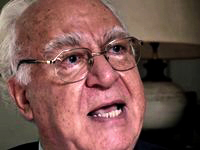 By Farhang Jahanpour
I have just spent a couple of miserable hours reading General Michael Flynn's and Michael Ledeen's book, The Field Of Flight. He will be President Trump's national security adviser. And, frankly, I don't know where to begin.
As someone who is opposed to the regime of the mullahs and would like to see the end of that regime through peaceful and democratic means, I truly cannot understand the reason for what one can call the irrational hostility and the depth of hatred of people like Flynn and Michael Ledeen towards Iran. Of course they are entitled to their feelings of hatred and hostility towards Iran and Muslims as a whole, but they are not entitled to their facts.
It is really amazing to see how without any concern for the facts Flynn jumps from one subject to another, Read the rest of this entry »
Here a few comments on Erdogan's recent attack on the West for supplying arms to the Kurds.
Funny that Turkey's president should accuse someone else for weaponizing a conflict. At the same time as Turkey does it and is also involved in two wars outside itself – Iraq and Syria – and one inside against the Kurds.
In this short interview I seek to raise the imagination: Since the weaponization of conflicts is a cancer on the world, imagine that a God-like magnetic force that could suck up each and every weapon in the Middle East, what would happen?
They would be forces to sit down and talk!
And one more point I did not get around to say: The world's cancerous arms industry and criminal arms traders – governmental as well as private – would go out of business and many end up behind bars.
In short, a much better world.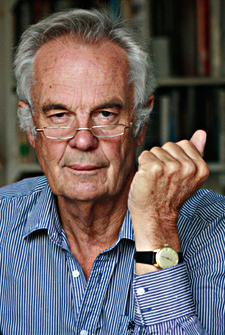 By Jonathan Power
November 8th 2016.
An interesting question is what would happen to American foreign policy if President Barack Obama were allowed to have another four year term in office?
It would be a less interventionist presidency than what is about to become. This is not to say that I think the way Obama has handled the war in Afghanistan has been successful. Nor do I believe the attack on Libya was a sensible idea. Nor do I think the way he dealt with Russia and Ukraine in the last four years has been anything but counterproductive.
But I do believe the world would be an even messier place if he had not been president. Syria would have been invaded with ground troops. Iraq would have been replicated.
I think confrontation with China over the ownership of the contested islands in the South China and East China seas would have been more serious than it has been.
There would have been no bringing back Cuba in from the cold. (Cuba was the home of the missile crisis of 1962 when the world came terrifyingly near to a nuclear war.)
Most important, there would have been no nuclear deal with Iran. Iran's research which could have led to the making of a nuclear bomb (not that I think it had any intention of going that far) would have continued.
At some point Israel would have bombed Iran's reactors Read the rest of this entry »