Archive for the 'Conflict and war' Category
What Americans Really Think about Using Nuclear Weapons and Killing Noncombatants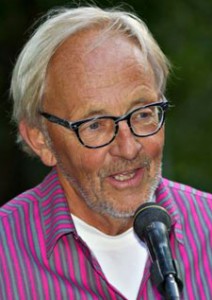 By Gunnar Westberg
TFF Board member
"Revisiting Hiroshima in Iran: What Americans Really Think about Using Nuclear Weapons and Killing Noncombatants"
Scott D. Sagan and Benjamin A. Valentino
International Security, August 2017
This is a summary and a few reflections upon reading a very comprehensive academic study recently published in International Security. See it's full text here.

The nuclear taboo is no longer strong
In this extensive and scholarly report of 67 pages the authors report on several opinion polls they have conducted in order to learn about the attitudes of Americans to the use of nuclear weapons compared to conventional weapons.
They also review the field extensively comparing with other studies.
Shortly after the bombing of Hiroshima and Nagasaki the Americans strongly supported the use of nuclear weapons in that situation. The approval rate decreased to a large degree over the years.
However, when questions were asked regarding the possibility of using nuclear weapons in a contemporary conflict, such as that between USA and Iran, the attitude to the use of nuclear weapons was still surprisingly positive. The "nuclear taboo" is no longer strong.
An attack with nuclear weapons on a major city is accepted by a not much lower percentage of respondents than is a conventional attack.
A clear majority of Americans would approve of using nuclear weapons against the civilian population of an adversary that does not possess nuclear weapons.
It was seen as acceptable by the respondents to kill 2 million civilian Iranian if they believed that such a nuclear strike would save the lives of 20,000 U.S. soldiers fighting in Iran.
About 60% of the American people support this opinion.
In contrast, a 2010 Chicago Council on Global Affairs survey found that 57 per cent of the public agreed that "the U.S. should only use nuclear weapons in response to a nuclear attack by another nation" and that 20 per cent agreed that "the U.S. should never use nuclear weapons under any circumstances".
The principle of "non-combatant immunity", a central principle in international humanitarian law, requires that the military activities should avoid as far as possible damage to the civilian population, compared to the combatant soldiers.
This principle had no strong support by the public opinion in these studies.
It was found that women support nuclear weapons use and violations of noncombatant immunity no less (and in some cases more) than male respondents.
The authors were not surprised by the finding that most Americans place a higher value on the life of an American soldier than the life of a foreign noncombatant.
What was surprising, however, was the radical extent to which they adhered to that preference.
The experiments suggest that the majority of Americans find a 1:100 risk ratio to be morally acceptable.
It should be strongly emphasized that no comparable study has been found for any other population in any other country. It is not known if attitudes in other countries differ from those in the USA.

The Abstract of the study
Numerous polls demonstrate that U.S. public approval of President Harry Truman's decision to drop the atomic bombs on Hiroshima and Nagasaki has declined significantly since 1945.

Many scholars and political figures argue that this decline constitutes compelling evidence of the emergence of a "nuclear taboo" or that the principle of noncombatant immunity has become a deeply held norm.

An original survey experiment, recreating the situation that the United States faced in 1945 using a hypothetical U.S. war with Iran today, provides little support for the nuclear taboo thesis.

In addition, it suggests that the U.S. public's support for the principle of noncombatant immunity is shallow and easily overcome by the pressures of war.

When considering the use of nuclear weapons, the majority of Americans prioritize protecting U.S. troops and achieving American war aims, even when doing so would result in the deliberate killing of millions of foreign noncombatants.

A number of individual-level traits – Republican Party identification, older age, and approval of the death penalty for convicted murderers – significantly increase support for using nuclear weapons against Iran.

Women are no less willing (and, in some scenarios, more willing) than men to support nuclear weapons use.

These findings highlight the limited extent to which the U.S. public has accepted the principles of just war doctrine and suggest that public opinion is unlikely to be a serious constraint on any president contemplating the use of nuclear weapons in the crucible of war.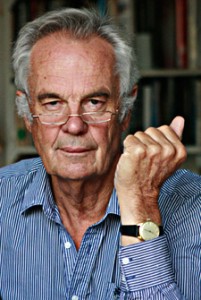 By Jonathan Power

September 26th 2017
Out of the blue the war in Vietnam is in the news. Yet it is not the fiftieth anniversary of America's defeat in Vietnam when North Vietnam caused it to flee. It's only the forty second.
Part of this must be fearful parallels with the moral and strategic blindness of President Donald Trump who seems to believe in uttering his life and death rhetoric, akin to President Richard Nixon's on Vietnam, he can frighten the enemy into submission – in his case North Korea.
Many people are worried that Trump is ready to fight America's biggest war since Vietnam. As did Henry Kissinger, Nixon's National Security Advisor, he appears to be considering the use of nuclear weapons.
The second reason for Vietnam-consciousness are the rave reviews that are being given to Ken Burns and Lynn Novick's 10 part documentary on the Vietnam War.
It is being mentioned all over the place.
To my mind one of the big questions is, is Trump ready to be branded a war criminal by present and future generations? Read the rest of this entry »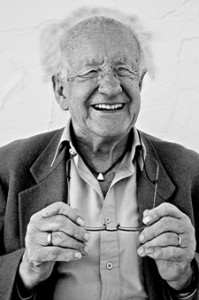 By Johan Galtung
Liu Xiaobo passed away. What is the – not so hidden – truth about him?
Answer: His speeches and writings show enthusiasm for the 100-year English colonization of Hong Kong, wishing 300 years colonization of China, celebrating the US war in Afghanistan, hoping for atomic weapons. He got the Nobel Peace Prize for democratization of China, had the freedom of speech, but the prize communicated as a provocation. The prize could easily have been given to their Charter, not to Liu Xiaobo.
Norway's security – what are the threats?
Answer: Given the location, an invasion by USA or Russia to prevent the other from doing so. The situation is reminiscent of the threat from England, Germany and USSR to prevent one of the other from doing so in 1940; what happened was England and Germany violating Norwegian neutrality, fighting a battle on Norwegian territory. USSR nothing till they fought German troops in the extreme North losing more soldiers to liberate Norway than Norway during the war, stopping when the Norwegian government in refuge in London told them to do so, thereby making it possible for Germany to destroy Northern Norway.
Norway's defense today – what is the story?
Answer: A one-sided offensive capacity directed at Russia for a first or second strike, the coast and inland defenseless with 248 of 249 districts ("Heimevernet", home land defense) incapable of their job.
Why Russia as Chosen Enemy; the real story, the alternatives? Read the rest of this entry »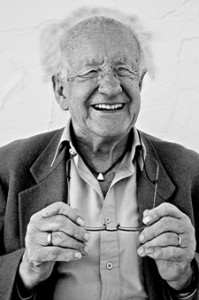 11 September 2017
A world map shows the West is big, from the Atlantic to the Pacific oceans, from the Arctic Ocean to the Mediterranean-Black Sea-Russian border; but not that big. However, that is only Europe. Add Anglo-America, USA-Canada, from the Pacific to the Atlantic oceans, from the Arctic Ocean to Mexico. The West is huge, enormous.
It covers geographically the Northern Arctic and temperate zones.
It houses religiously the three Christianities, much of Judaism, but not Islam. Muslims and all others count as minorities, here and there.
It is the seat of another major faith, Enlightenment: humanism-liberalism-marxism-nationalism-statism-capitalism-regionalism.
It is the seat of the major IGOs, NGOs and TNCs in the world.
It identifies West as "developed", and Rest as "developing".
West has attacked, invaded, conquered, colonized almost all the Rest of the world (China only partly, Japan only recently, from 1945).
The overwhelming majority of wars are intra-West, or West-Rest. Read the rest of this entry »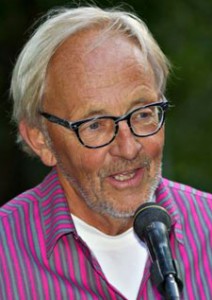 By Gunnar Westberg
Board member of TFF
August 20, 2017
The author has been twice to North Korea and maintains contacts with physicians in the North Korean branch of International Physicians for the Prevention of Nuclear War in that country.
"If your country continues to develop nuclear weapons, you will be attacked, maybe with nuclear weapons". This what we have told our colleagues from North Korea, at visits to Pyongyang or at international meetings. "Oh no," they said. "Look at Saddam Hussein and Mohamad Ghadafi. They gave up their plans for nuclear weapons, and they were attacked".
"Nuclear weapons development is not the only reason for the USA to attack. Oil is the other", we said.
It turns out we were right. North Korea – DPRK – continued on the path to nuclear weapons and the President of the USA threatens to attack. The crisis is, for the moment fading, but is likely to increase when DPRK makes its next move. It should be emphasized that a misunderstanding on either side may provide the spark causing a devastating war.
Nuclear weapons cause wars. Read the rest of this entry »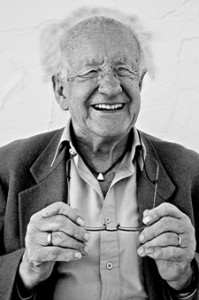 By Johan Galtung
Lecture notes at the Hardanger Academy for Peace Development and Environment
30 Jul 2017
These are the goals of the United Nations; the Hardanger Academy in little Jondal, Norway (population ca.1150) made them three foci.
The problem arose: what do they have in common? Are they three aspects of the same thing? If so, what is that "thing"?
Four ways of trying to answer have been identified and explored. Four because of four ways of approaching social reality, through:
• actors, with intentions-capabilities-contexts, with their needs;
• culture, defining the true-good-right-beautiful-sacred;
• structure, the patterns of individual and collective interaction;
• nature, evolving to higher complexity, with diversity and symbiosis.
All four have surfaces and deeper aspects. The surface aspects are conscious, can be articulated and communicated. The deeper aspects are repressed into the subconscious as inconvenient, too obvious or simply unknown. They can be "conscientized" (Freire), or simply be learnt. Read the rest of this entry »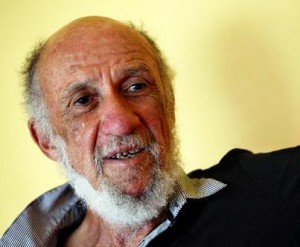 By Richard Falk
International law is mainly supportive of Palestinian grievances with respect to Israel, as well as offering both Israelis and Palestinians a reliable marker as to how these two peoples could live normally together in the future if the appropriate political will existed on both sides to reach a sustainable peace.
International law is also helpful in clarifying the evolution of the Palestinian struggle for self-determination over the course of the last hundred years. It is clarifying to realize how the law itself has evolved during this past century in ways that bear on our sense of right and wrong in the current phase of the struggle.
Yet at the same time, as the Palestinians have painfully learned, to have international law clearly on your side is not the end of the story. The politics of effective control often cruelly override moral and legal norms that stand in its way, and this is what has happened over the course of the last hundred years with no end in sight.
The Relevance of History
2017 is the anniversary of three crucial milestones in this narrative:
(1) the issuance of the Balfour Declaration by the British Foreign Secretary a hundred years ago pledging support to the World Zionist Movement in their campaign to establish a homeland for the Jewish people in Palestine;
(2) the passage of UN General Assembly Resolution 181 seventy years ago proposing the partition of Palestine between the two peoples along with the internationalization of the city of Jerusalem as a proposed political compromise between Arabs and Jews; and
(3) the Israel military occupation of the West Bank, East Jerusalem, and the Gaza Strip over fifty years ago after the 1967 War.
Each of these milestones represents a major development in the underlying struggle.
Each combines an Israeli disregard of international law the result of which is to inflict major injustices on the Palestinian people. Without due regard for this past, it will not be possible to understand the present encounters between Israelis and Palestinians or to shape a future beneficial for both peoples that must take due account of the past without ignoring the realities of the present.
Israel is sophisticated about its use of international law, invoking it vigorously to support its claims to act in ways often motivated by territorial ambitions and national security goals, while readily evading or defying international law when the constraints of its rules interfere with the pursuit of high priority national goals, especially policies of continuous territorial encroachment at the expense of reasonable Palestinian expectations and related legally entrenched rights.
To gain perspective, history is crucial, but not without some unexpected features. Read the rest of this entry »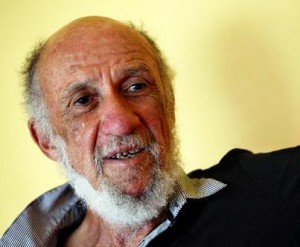 By Richard Falk
We are living amid contradictions whether we like it or not, driving expectations about the future toward opposite extremes.
Increasingly plausible are fears that the 'sixth extinction' will encompass the human species, or at least, throw human society back to a technology of sticks and stones, with a habitat limited to caves and forests.
This dark vision is countered by gene-editing designer promises of virtual immortality and super-wise beings programming super-intelligent machines, enabling a life of leisure, luxury, and security for all.
Whether the reality of such a scientistic future would be also dark is a matter of conjecture, but from a survival perspective, it offers an optimistic scenario.
On political levels, a similar set of polar scenarios are gaining ground in the moral imagination, producing national leaders who seem comfortable embracing an apocalyptic telos without a second thought.
The peoples of the world, entrapped in a predatory phase of global capitalism, are using their democratic prerogative to shut down dissent, rationality, and science. Read the rest of this entry »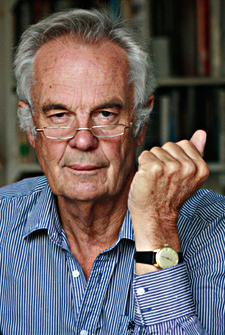 By Jonathan Power
August 8th. 2017
It's not that many years ago that Warren Christopher, the US Secretary of State, commenting on the outbreak of separatist ethnic strife in the 1990s in countries such as Somalia, Zaire, Rwanda, East Timor and ex-Yugoslavia, asked. "Where will it end? Will it end with 5,000 countries?"
It was a serious misjudgement. Separatist wars have fallen sharply. Minorities are not fighting for their own patch of territory at the rate they were. Since 1993 the number of wars of self-determination has been halved.
The list of countries where the problems of ethnic conflict looked potentially ominous but which are now vastly improved is a long one.
Baltic nationalists have moderated their treatment of their Russian minorities. Hungarians in Slovakia and Romania are no longer under threat. After a long war Croatia is respecting minorities.
Conflicts between the central government and India's Mizo people, the Gaguaz minority in Moldova and the Chakma tribal group in Bangladesh's Chittagong Hills have all diminished. One of Russia's most important but least-noted achievements has been its peacefully-arrived-at power-sharing agreements with Tatarstan, Bashkiria and forty other regions.
A list almost as long can still be made for ethnic disputes unsolved.
But what we have learnt in the last few years is that the pool of ethnic conflicts is not infinite; that the ultra-pessimism of just a few years ago was misplaced; and that human beings can settle for less, as long as the dominant party recognizes the underdog's integrity and gives it enough room for manoeuvre.
Nevertheless, there is no time for complacency as a new report by Britain's Minority Rights Group makes clear. Read the rest of this entry »
Welcome to this blog where you'll find almost everything posted over the years by TFF Associates – a group of experts on international issues who are committed to the UN Charter norm that peace shall be established by peaceful means.

Together with the present homepage and older homepages (see menus) that means an estimated 7000-8000 articles. We believe it to be one of the largest reservoirs of research-based pro-peace writings published continuously between 1985 and today. In various ways the content here reflect a very significant period in the history of humanity and international affairs, albeit with a focus on some issues and places more than others.

In addition, there are articles, videos, analyses etc that we do not publish here, only elsewhere – namely on TFF Facebook and Jan Oberg Public Figure profile, on Jan Oberg Facebook profile, on the online magazine "Transnational Affairs", on TFF YouTube, on TFF Vimeo and – closely related – on Jan Oberg's blog. Google+ and Twitter carry the same materials as we post on Facebook.

We hope you'll browse, follow and discuss wherever it suits you best and share links with friends, colleagues, students, media people etc.