Archive for the 'Culture' Category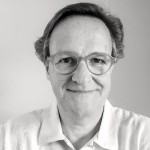 By Jan Oberg
The role – again – of marketing companies in selling wars
Few wars have been so thoroughly media-managed and marketing-loaded as that on Syria. No wonder arms deals are too – otherwise citizens around the world would protest loudly that their tax money is spent on destruction and more destruction and all the promises of the past that this – or that – arms deal will increase security and peace in the world have turned out to be fake information – disinformation – and an integral part of what can only be termed "fearology" by governments against their own people.
One must therefore welcome Russia Today's excellent research by Alexey Yaroshevsky also on this dimension.
This report is high-speed but listen carefully to it as it points out two US companies associated with this deal and US-Saudi relations with questionable image – a report that also highlight to some extent the roles of both Bill and Hillary Clinton in all this: the Qorvis MSLGroup and Burson-Marsteller.
In passing one cannot but deplore that it is Russia Today, not its Western peers, that does the research on the role of PR and marketing firms.
NATO in Gulf with Denmark as a liaison?
Back to NATO in Kuwait and what it may mean.
Here is what the United Arab Emirates' daily The National reported on January 24, 2017. Interestingly, Kuwait, Qatar, Bahrain and the UAE are members of ICI – the Istanbul Cooperation Initiative – while Saudi Arabia and Oman plan to join. This is exactly the coalition we have mentioned above.
Three days later the same sources quotes the Danish ambassador in the UAE: "Nato officials are expected to visit in coming months after the Danish embassy in Abu Dhabi becomes the country's go-between with the bloc, said Merete Juhl, the Danish ambassador. Read the rest of this entry »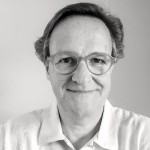 By Jan Oberg



Lund, Sweden – March 24, 2017




Can the almost total destruction of Eastern Aleppo be used constructively? 



Only if we are willing to ask and dialogue about this: 



Why does the world go on investing US$ 2000 billion annually in warfare and US$ 30 in all the UN does – only to create destruction of people, places, past and future?



How absurd, how meaningless – indeed how far must it go to destroy the West itself – before we learn to conflict intelligently?

The Meaninglessness Of War by Jan Oberg on Exposure



•



I've see much destruction during my work in conflict zones the last 25 years. But nothing compares with Aleppo and the destruction of Syria and its people.


Nothing – absolutely nothing – can justify this barbarian process, not even an alleged dictatorship and ruthless regime policies. 



We must learn from Aleppo and all the other places:


- to hate violence and war, not each other;

- to stop siding with some presumed good violence that shall combat evil violence because there is no (good) violence that is better than dialogue;



- to criminalize arms trade to conflict zones and never let a private arms trader or goverment at large when they profit and make peace impossible;



- to learn the tools of conflict-resolution and do what we have all promised to do: struggle first for peace by peaceful means as stated in the UN Charter.



• 



My photo series "The Meaninglessness of War: Aleppo" aim to encourage you to think deeply – much deeper than siding with one or the other side. 



We need a tectonic shift in the theories and practises of international politics and conflict management. ASAP.



Otherwise the rest will one day be just that: Silence. 



A global Aleppo.



Side instead with peace, decency, truth and humanity. And learn your Gandhi and other wise thinkers. Get out of the box! The group think! 



And the future of the world will be so much more promising. Even bright.
The Meaninglessness Of War: Aleppo
All the photo series at Exposure.
•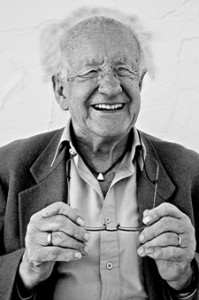 March 6, 2017
By Johan Galtung
An Unstable World: Analysis, Forecasting, Solutions
Take current deep conflicts in our unstable world and go back in time, aided by dialogue with the parties about "when did it go wrong". Chances are a year will emerge. There was a basic event, or process, polarizing something that used to be more cohesive. A faultline had emerged that can last for centuries, more or less polarized, up till today, and beyond, if there is no intervention.
The faultlines function like tectonic plates. Nothing may happen for long periods. Then they shock against each other, with earthquakes geo-physically; Norway-, Euro-, World-quakes socially.
The tern "karma year" is used. Not destiny-Schicksal-skjebne; too deterministic. Karma is destiny that can be changed through awareness.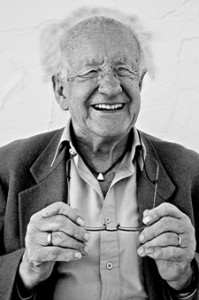 20 February 2017
By Johan Galtung
Visions of the Past for Constructing a Future: Historiography of Spain
The distinction made by Fernand Braudel between events, trends and permanents, was a gift to historiography, how we conceive of history. This essay favors trends over epochs, seeing epochs as some kind of static racism or prejudice in time–"those people, at that epoch, were like that", blinding us both to the diversity and to the dynamism.
History unfolds over or in time, the basic variable, the X axis. The events are points. The trends are curves of any shape, not necessarily continuous, could also be "jumpy". And the permanents are horizontal lines set at a certain value.
Points, curves, lines – with texts indicative of highly complex proactio-actio-reactio relations.
History is the totality. However, trends accommodate the others. Trends are initiated or terminated by events. Trends may together generate events. Permanence is also a trend; lines are also curves.
Trends were identified for an epoch in time, Middle Ages, and a region in space, Spain. Read the rest of this entry »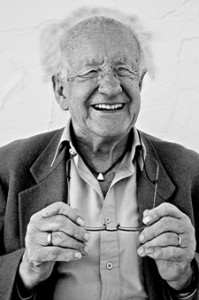 By Johan Galtung
February 27, 2017
Keynote: New Vision of Peace in East Asia – Sino-Japanese Peace Dialogue
Nanjing, 22-23 Feb 2017
As Buddhist philosophy teaches, peace, like violence and conflict, is a relation; not an attribute of China or Japan. As Daoist philosophy teaches, in a holon like East Asia there are forces and counterforces, yin/yang, with yin and yang in both.
Negative peace would relate the two without violence or threats; positive peace would relate them with good things flowing. Reality?
Past: The "Nanjing massacre".
Present: Threats between China and USA-Japan "collective self-defense" also for Senkaku-Diaoyu, de facto US occupation of Japan. Future: no vision beyond balance of threats.
Hence, peace between China and Japan has to be created: visions of peaceful futures, solving present conflicts, conciling past trauma.
Peace does not flow from the past. But peace may flow from the future.
Geographically the two countries are close, yet very different.
Japan, ethnically homogeneous, had 125 Emperors since -659(?), succeeding by blood lineage. The Emperor was spiritual, praying for peace and welfare of people and country. But since Meiji 1868, Taisho and Showa up to the 1945 defeat Emperors, modeled on European Kings, were military commanders-in-chief in uniform. Then back to the old; the present Heisei era standing for creating peace within and without.
Japanese military used to be high up in terms of social status.
China, ethnically very diverse, has had a number of dynasties, some short, some long, with usually very bloody successions. The Chin dynasty from -221 unified. Han became a powerful source of identity, also in what after the last Ching dynasty 1644-1910 was called China.
Chinese military used to be low down, run by warlords known for cruel massive killing, sexual violence and looting.
Like in Japan, (Nara-Kyoto-Tokyo) the capital changed (–Xi'an-Nanjing-Beijing); unlike Japan, China as a state in the state system is only a century old, from 1911; more similar to Europe in history than to states in Europe.
Future: Can countries with conflict (incompatible goals) and trauma (wounds from past violence) live together?
Potentially yes, e.g. in a Read the rest of this entry »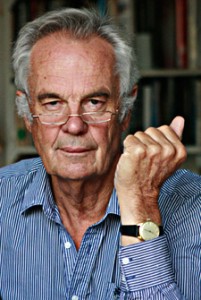 By Jonathan Power
February 21st 2017
Eleven hundred years ago Europe was a backwater. There were no grand cities, apart from Cordoba in Spain which was Muslim. The Middle East was much further ahead, still absorbing the intellectual delights and challenges of Greek science, medicine and architecture which Europeans were largely ignorant of. In southern China agriculture advanced and trade in tea, porcelain and silk flourished.
By 1914 it was a totally different world. The Europeans ruled 84% of the globe and they had colonies everywhere. How was it that Europe and its offspring, the United States, became the dominant dynamic force in the world, and still are today in most things?
If I walk round my university town and stop the first ten students I meet and ask them why this was so they would probably say because of the Industrial Revolution. But in 1800 when the Industrial Revolution was only just beginning Europeans already ruled 35% of the world and had armed ships on every ocean and colonies on every continent.
If they didn't say that, they might say it was the way the Europeans spread their fatal diseases, smallpox and measles, to which they had gained a good deal of immunity, and this enabled them to lay low native peoples. But in fact all the major Middle Eastern and Asian civilizations had this same advantage. In Africa it was local diseases that attacked the Europeans more than vice versa.
Maybe one of the ten students would say it was because the Europeans were ahead in the development of gunpowder technology. After all the military revolution preceded the Industrial Revolution. But I doubt that, even though on the right track, this one student could explain why. Read the rest of this entry »
By Jan Oberg
This is one of several stories I just have to tell.
You can see the original in large format here.

The destruction of Eastern Aleppo, Syria by Jan Oberg on Exposure
Subscribe to this Exposure page. Then you'll automatically receive a mail when new photo (and text) stories are posted.
Grateful too if you share with others or on social media. We need help to spread a broader truth about the conflict in and around Syria.
Here a little more as background to the coming series:
TFF Photo Story


Lund, Sweden, December 27, 2016


Of course you have seen media images of the destruction in Syria. But not these taken in mid-December when Eastern Aleppo was liberated.


We live in a time when images – real and fake – influence perceptions more than ever.


My photos are real. Documentary. They reflect my role as witness on the spot at a time when only a handful of Westerners were present.


At a time, too, when all the mainstream media were conspicuously absent – as were the dual-purpose White Helmets who have delivered quite a few of the theatrical images from this war.


As a conflict and peace researcher and photographer I take pride in using not only analytical texts but also the medium of photography.


I am anyhow unable to describe just in words what I have seen.


Thanks to modern technology the small, smart, independent and truthful of this world can compete, to some extent, with the multi-billion dollar marketing and propaganda machines.


This is the first of a series to appear in weeks to come that will give you an impression of both life in Damascus, Eastern Aleppo's destruction, the destruction in Aleppo's old town, the human victims of this horrific war on Syria, the celebrations at the liberation of Aleppo etc. 


I do not believe that pictures of wars and victims will, in and of themselves, lead people to think of peace. Hiroshima films have done little to eliminate nuclear weapons. 


But in this particular case I do believe it is necessary to document just how big, systematic and unjustified the destruction of Aleppo has been – not only for those who built it and lived there over 7000 years but also to humanity, to all of us.


With what right did all the parties contribute to this utterly heartless and meaningless destruction? 


How did it come to this surreal level of violence wrought upon a historic cultural and industrial city and its vast majority of innocent fellow human beings? 


Will we ever learn – not only that war is stupid but also that this type of destruction cannot conveniently for some be blamed on one single side? 


All parties who used violence have blood on their hands.


Aleppo's blood.   


This is the first of a series of stories that I must tell as a witness to an event that more intelligent and civilised generations in the future will have nothing but contempt for.


And if you ask me which side I am on, the answer is simple:


I'm on No government's. No military's. No leader's.


I'm on the side of the tens of thousands of innocent, suffering Syrian citizens. Nobody deserves this!


I am on the side of the underlying, perfectly legitimate conflicts and not on the side of anybody's violence.


And I do admit to have a particular problem with those – many – who interfered violently in the internal affairs of Syria and did only harm and no good.


Syria's future is for the Syrians – all of them – to decide.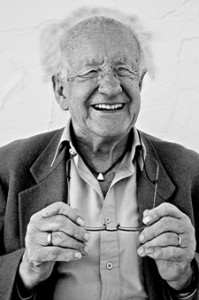 By Johan Galtung
The National Society of High School Scholars, Claes Nobel World Betterment Award
The Carter Center
3 Dec 2016
I am very grateful for the 2016 Claes Nobel World Betterment Award – Claes being the great grandnephew of Alfred – and to the NSHSS-National Society for High School Scholars, here at the Carter Center in Atlanta.
Let me start by praising you for your dedication to Education, focusing on the high school–in the middle, after K and grade school, before college and graduate school–on teachers and students, learning and doing research, treating them with respect, bestowing dignity.
Society has institutions, like Family, Work and Economy. Sports get too much attention, Education too little.
Politics is about leading and being led, Military is about killing not to be killed.
These two get you into trouble. I have heard this afternoon much about leading, leaders, led. Führer and Duce are German and Italian for leader, "duce" also from educare, educate. Hitler and Mussolini.
Be careful. This is vertical and hierarchical even without nazism and fascism. Today we want horizontal social landscapes, with people relating equitably and harmoniously, through shared memberships and networks, both horizontal and inclusive. For mutual inspiration.
As to killing: the USA killed more than 20 million in 37 countries only after 1945 WWII; and has intervened 248 times militarily in other countries since Thomas Jefferson started in Libya in 1801. 20 million killed means 200 million bereaved–family, friends, neighbors, colleagues. They do not take easily to this type of US leadership.
And less than a century earlier two groups of Americans practiced those very same skills and leadership on each other. The Civil War.
Such was history. How about solving the underlying conflicts?
Instead of the 1850 compromise of shame, "keep slavery but give up the confederacy", how about "keep much autonomy, but give up slavery"; for a Community of American States, not U.S.A but C.A.S? And in 1924, how about dropping the Versailles Treaty, removing Hitler's best card? Read the rest of this entry »
By Hans Graf Sponeck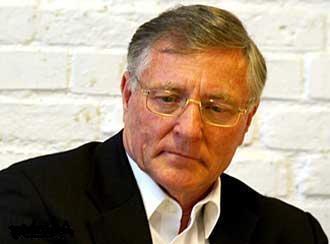 Freiburg, 1 October 2016
1. The global sky is full of dark clouds. There is reason, there must be reason, for concern. Humanity has to take time out to reflect. To-day is a good occasion to do so, especially since we have among us Haifa al Mansour and Solmaz Panahi who, together with her mother, has joined us on behalf of Jafar Panahi, her father.
The Kant Foundation is honouring two artists from the Middle East, one from Saudi Arabia, the other from Iran. They have taken Immanuel Kant's demand of yesteryear seriously and have shown the courage to use their minds with all the consequences that this has entailed. They have been swimming against the currents, they have built bridges and they have climbed mountains that try to separate people.
2. The community of nations has created an impressive body of law which is as densely woven as the most magnificent carpets one can find in the Middle East. Life in all its facets is well protected by such law – or so it seems! The UN Charter remains the supreme road map for human life with peace. It echoes what many thinkers and humanists throughout centuries have proclaimed. Can there be any disagreement that the usefulness of a map lies in its use?
3. Emotions? Feelings? – important as they are, must be in harmony with reason! The irrational rejection of Europe by Britain would not have happened if feelings and reason had been in balance! How much more evidence do we need to accept that humanity knows no borders?
4. Let me pause here for a moment and interject… Read the rest of this entry »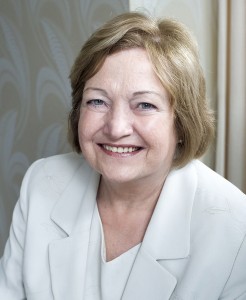 By Maired Maguire
"War is illegal and immoral, it has to end and it can be ended.'
Speech at the international meeting "Thirst For Peace", Assisi September 18-20, 2016. Promoted by Community of Sant Egidio and Diocese of Assisi and Franciso Families.
Dear Friends,
I am happy to be here at this International Meeting and I would like to thank our hosts, for their invitation to attend. I have always been inspired by the lives of St. Francis and St. Clare, whom I believe are Icons of Christian Gospel Peace and Nonviolence.
Francis the man of action, steeped in empathy and love for all, and Clare a woman of prayer, whose love of God led her into the depth of mysticism and peace.
Francis and Clare lived in a time of violence and war, yet they choose to live the nonkilling/nonviolence of Jesus. Francis as a youth fighting in his local military, knew well how to wield a sword, yet he choose to follow the command of Jesus to Peter, when he told him to put up his sword and healed the Soldier's ear.
He left the military to live in poverty and service, and together with Clare, and his followers refused to take up arms. Francis and Clare, in the midst of much feudal violence, choose to follow the Christian nonviolence manifesto 'the Sermon on the Mount'.
For many people in Europe and the world, challenged by growing violence and injustice, the lives of these two great 13th century Saints gives us hope and inspiration.
Pope Francis, following in the steps of St. Francis, gives us all hope as he challenges us to work for the abolition of the death penalty, ending poverty, the arms race, nuclear weapons, and environmental destruction, etc.,
However, I believe we need a clear renunciation of the 'just war' theory (a phoney piece of morality in the words of the late Fr. John L. McKenzie) and I add my voice to those appealing to Pope Francis for an Encyclical on Peace and Nonviolence, calling Christians to rejection militarism and war and to follow a Peace theology in keeping with the teachings of the Nonviolent Jesus.
This would give great Spiritual leadership not only to Europe but to Humanity.
I believe Europe today Read the rest of this entry »