Posts Tagged 'Denmark's embassy in the UAE'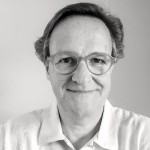 By Jan Oberg
The role – again – of marketing companies in selling wars
Few wars have been so thoroughly media-managed and marketing-loaded as that on Syria. No wonder arms deals are too – otherwise citizens around the world would protest loudly that their tax money is spent on destruction and more destruction and all the promises of the past that this – or that – arms deal will increase security and peace in the world have turned out to be fake information – disinformation – and an integral part of what can only be termed "fearology" by governments against their own people.
One must therefore welcome Russia Today's excellent research by Alexey Yaroshevsky also on this dimension.
This report is high-speed but listen carefully to it as it points out two US companies associated with this deal and US-Saudi relations with questionable image – a report that also highlight to some extent the roles of both Bill and Hillary Clinton in all this: the Qorvis MSLGroup and Burson-Marsteller.
In passing one cannot but deplore that it is Russia Today, not its Western peers, that does the research on the role of PR and marketing firms.
NATO in Gulf with Denmark as a liaison?
Back to NATO in Kuwait and what it may mean.
Here is what the United Arab Emirates' daily The National reported on January 24, 2017. Interestingly, Kuwait, Qatar, Bahrain and the UAE are members of ICI – the Istanbul Cooperation Initiative – while Saudi Arabia and Oman plan to join. This is exactly the coalition we have mentioned above.
Three days later the same sources quotes the Danish ambassador in the UAE: "Nato officials are expected to visit in coming months after the Danish embassy in Abu Dhabi becomes the country's go-between with the bloc, said Merete Juhl, the Danish ambassador. Read the rest of this entry »