Archive for the 'Iran' Category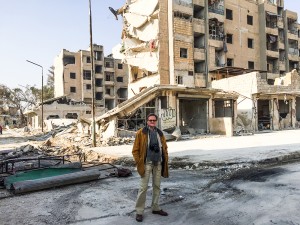 By Jan Oberg*
That's what I hold quite likely in case the present US administration under Donald Trump's formal leadership continues down the path its in-fighting militarist fractions seem to have chosen.
We're in the worst, most dangerous situation since the Cuban Missile Crisis. Sitting down and hoping for the best is neither responsible nor viable or wise.
I can only hope that I will be proved wrong. That the present extremely dangerous tension-building will die down by some kind of unforeseen events or attention being directed elsewhere.
The world could quite well be drifting toward what Albert Einstein called 'unparalleled catastrophe'. It's something we may – or may not – know more about when President Trump returns from his trip to Japan, South Korea, China, Vietnam (APEC where he also likely to meet Russian President Putin) and the Philippines.
Except for 93-year old Jimmy Carter offering to go to North Korea, we witness nobody taking any mediation initiative – not the UN' S-G Guterres, not the EU, not European NATO countries, not BRICS, not single countries like Sweden, not… well, you name them.
It's about denial, about heads deep down in the sand, people hoping for the best at the moment when humanity's future is in the hands of a couple of leaders from whom they would probably not buy a used bicycle.
That this silence all around is a roaring fact, is about as tragic and dangerous as the situation itself. Read the rest of this entry »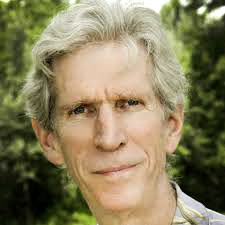 By Gareth Porter
U.S-Iran policy is closer to Israel than it has been in years.
President Donald Trump's new Iran policy clearly represents a dangerous rejection of diplomacy in favor of confrontation. But it's more than that: It's a major shift toward a much closer alignment of U.S. policy with that of the Israeli government of Prime Minister Benjamin Netanyahu.
Whether explicitly or not, Trump's vow to work with Congress to renegotiate the Iran nuclear agreement, and his explicit threat to withdraw from the deal if no renegotiation takes place, appear to be satisfying the hardline demands Netanyahu has made of Washington's policy toward Tehran.
Specifically, Netanyahu has continued to demand…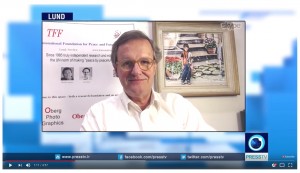 October 19, 2017
Comments on EU leaders stating their support for the nuclear deal with Iran (JCPOA) and sending strong signals to Trump: But more is needed now.
Oberg also asks: Where is the similar statement from NATO, the allegedly peace and security organisation when its leader, the U.S., is moving towards war with Iran?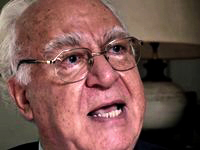 By Farhang Jahanpour*
As was expected, President Trump has decertified Iran's compliance with the nuclear deal or, to give it its full name, the Joint Comprehensive Plan of Action (JCPOA), despite the fact that he certified it twice before. As recently as 14 September 2017, Trump also waived certain sanctions against Iran as required under the terms of the deal.
Yet, in an extremely belligerent and hostile speech, he put out his new policy towards Iran.
The certification of the deal is not part of the agreement, but as anti-Iranian hawks in both parties wanted to undermine President Barrack Obama and create obstacles on the path of the deal they required the president to recertify every 90 days that Iran was still in compliance with the provisions of the deal. That certification has no international validity.
Trump provided a long list of contentious issues about Iran's alleged malign influences in the region and her presumed violation of the JCPOA, while totally ignoring America's long record of unilateral wars and war crimes and initial support for terrorist groups, such as Al Qaeda, the Taliban and other terrorist groups in the Middle East and beyond.
By law, Congress has 60 days to reimpose sanctions on Iran, which would violate the provisions of the JCPOA, or leave matters as they are. Given the predominance of hawks in Congress, it is likely that they will follow Trump's lead and will try to kill the deal.
During the campaign, Trump often criticized the deal as the worst agreement in history and promised that he would tear it up. In his inaugural address to the UN General Assembly, Trump proclaimed that the Iran deal "was one of the worst and most one-sided transactions the United States had ever entered into," even declaring it "an embarrassment to the United States." He ominously warned that the world had not "heard the last of it, believe me."
Now, by decertifying Iran's compliance with the deal, Trump has lived up to his hyperbolic rhetoric about the agreement that was regarded as one of the most remarkable diplomatic achievements since the end of the Cold War. Read the rest of this entry »
What Americans Really Think about Using Nuclear Weapons and Killing Noncombatants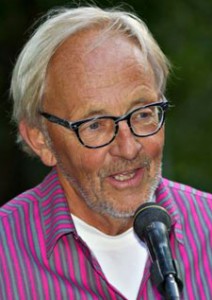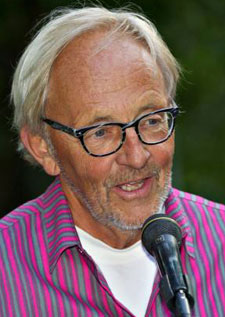 By Gunnar Westberg
TFF Board member
"Revisiting Hiroshima in Iran: What Americans Really Think about Using Nuclear Weapons and Killing Noncombatants"
Scott D. Sagan and Benjamin A. Valentino
International Security, August 2017
This is a summary and a few reflections upon reading a very comprehensive academic study recently published in International Security. See it's full text here.

The nuclear taboo is no longer strong
In this extensive and scholarly report of 67 pages the authors report on several opinion polls they have conducted in order to learn about the attitudes of Americans to the use of nuclear weapons compared to conventional weapons.
They also review the field extensively comparing with other studies.
Shortly after the bombing of Hiroshima and Nagasaki the Americans strongly supported the use of nuclear weapons in that situation. The approval rate decreased to a large degree over the years.
However, when questions were asked regarding the possibility of using nuclear weapons in a contemporary conflict, such as that between USA and Iran, the attitude to the use of nuclear weapons was still surprisingly positive. The "nuclear taboo" is no longer strong.
An attack with nuclear weapons on a major city is accepted by a not much lower percentage of respondents than is a conventional attack.
A clear majority of Americans would approve of using nuclear weapons against the civilian population of an adversary that does not possess nuclear weapons.
It was seen as acceptable by the respondents to kill 2 million civilian Iranian if they believed that such a nuclear strike would save the lives of 20,000 U.S. soldiers fighting in Iran.
About 60% of the American people support this opinion.
In contrast, a 2010 Chicago Council on Global Affairs survey found that 57 per cent of the public agreed that "the U.S. should only use nuclear weapons in response to a nuclear attack by another nation" and that 20 per cent agreed that "the U.S. should never use nuclear weapons under any circumstances".
The principle of "non-combatant immunity", a central principle in international humanitarian law, requires that the military activities should avoid as far as possible damage to the civilian population, compared to the combatant soldiers.
This principle had no strong support by the public opinion in these studies.
It was found that women support nuclear weapons use and violations of noncombatant immunity no less (and in some cases more) than male respondents.
The authors were not surprised by the finding that most Americans place a higher value on the life of an American soldier than the life of a foreign noncombatant.
What was surprising, however, was the radical extent to which they adhered to that preference.
The experiments suggest that the majority of Americans find a 1:100 risk ratio to be morally acceptable.
It should be strongly emphasized that no comparable study has been found for any other population in any other country. It is not known if attitudes in other countries differ from those in the USA.

The Abstract of the study
Numerous polls demonstrate that U.S. public approval of President Harry Truman's decision to drop the atomic bombs on Hiroshima and Nagasaki has declined significantly since 1945.

Many scholars and political figures argue that this decline constitutes compelling evidence of the emergence of a "nuclear taboo" or that the principle of noncombatant immunity has become a deeply held norm.

An original survey experiment, recreating the situation that the United States faced in 1945 using a hypothetical U.S. war with Iran today, provides little support for the nuclear taboo thesis.

In addition, it suggests that the U.S. public's support for the principle of noncombatant immunity is shallow and easily overcome by the pressures of war.

When considering the use of nuclear weapons, the majority of Americans prioritize protecting U.S. troops and achieving American war aims, even when doing so would result in the deliberate killing of millions of foreign noncombatants.

A number of individual-level traits – Republican Party identification, older age, and approval of the death penalty for convicted murderers – significantly increase support for using nuclear weapons against Iran.

Women are no less willing (and, in some scenarios, more willing) than men to support nuclear weapons use.

These findings highlight the limited extent to which the U.S. public has accepted the principles of just war doctrine and suggest that public opinion is unlikely to be a serious constraint on any president contemplating the use of nuclear weapons in the crucible of war.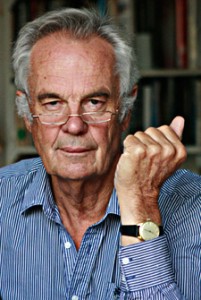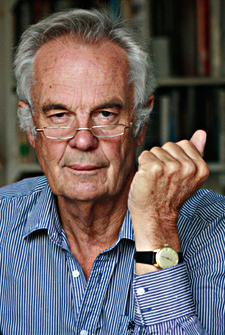 By Jonathan Power
September 5th 2017
The big mistake, apparently about to be made by President Trump, in undoing the nuclear agreement made by President Barack Obama with Iran is not just that he intends to go backwards, it is that he doesn't intend to go forwards. (To be fair, neither did Obama.)
What the Iranians negotiated about was not so much the "bomb" – to be or not to be – but about their pride and their position in the world and their right to become a thriving economic and political power inured from sanctions or military threats. (Sanctions were imposed before the nuclear issue came to the fore.)
The nuclear program was first and foremost about creating leverage so that Iran could regain the sort of respect that the offspring of the Persian Empire once was given. Second, it was about making sure that Iran is not found short when its oil reserves start to shrink. (Iran also has heavily invested in solar energy.)
For Iran, negotiations were a suggestive game of hide and seek, played in front of all-angled, reflecting mirrors. They were not about actually building a bomb or, as we used to say in Pakistan's pre-bomb days, of being "a screwdriver away from completing a bomb".
I don't actually believe that Iran ever had the intention of building a nuclear bomb. But it was not unhappy that the West thought it was. It did want to frighten the West. It did want to forestall what it believes is the Americans' true ambition – to bring about "regime change".
Ayatollah Ali Hosseini Khamenei, Iran's Supreme Leader, has spoken a number of times about how nuclear weapons go against the principles of Islam. Islam is a language of love and brotherhood, not of a nuclear holocaust. I believe him, not out of naivety, but because I know Iran is a deeply religious society and that the ayatollahs take Islamic teaching earnestly. Children are brought up to take values seriously, to love not hate, and to take care of the poor and widowed. War is a last resort. Reading the Koran, nuclear weapons could never be justified.
Iran doesn't go easily to war. Saddam Hussein inflicted war on Iran for no good reason, other than to demonstrate the muscle of a dictator. Iran had never tried to build up a deterrent against Iraq. (The US and the UK supported Saddam and provided him with weapons.) Read the rest of this entry »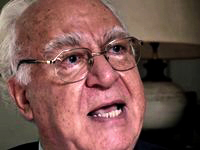 By Farhang Jahanpour
TFF Board member
June 29, 2017
TFF PressInfo # 419
On Monday 26th June, the White House released a statement saying that the United States had "identified potential preparations for another chemical attack by the Assad regime…" It went on to say: "If, however, Mr. Assad conducts another mass murder attack using chemical weapons, he and his military will pay a heavy price."
Nikki Haley, the US ambassador to the United Nations, followed that statement by tweeting, "Any further attacks done to the people of Syria will be blamed on Assad, but also on Russia & Iran who support him killing his own people."
On Tuesday morning, speaking on BBC 4 Today programme, the British Defence Minister Sir Michael Fallon was asked how Britain would respond to another American attack on Syria, and he responded "we will support" future US action in response to the use of chemical weapons in Syria.
With these unsubstantiated statements on Syria, the Trump Administration is dragging the world towards the law of the jungle. As if the situation in the Middle East was not bad enough, these warlike statements have made the situation much worse, and are in fact leading us towards a major confrontation in the Middle East with unimaginable consequences.
Some 14 years ago, in total violation of international law and without any authorization by the Security Council, former US President George W. Bush launched a barbaric attack on Iraq, which destroyed the country, killed and wounded more than a million people, and gave rise to ISIS that has since waged a campaign of terrorism throughout the world.
Far from having learned any lessons from that disastrous mistake, the Trump Administration seems intent on committing a similar mistake on a grander scale. During the campaign, Candidate Trump accused the former US Administration of having created ISIS, not indirectly but deliberately. He spoke about America having spent six trillion dollars on illegal wars in the Middle East and having nothing to show for it. He vowed that he would not be interested in regime change and was intent on resolving international disputes through negotiations and deals.
Whether he has changed his mind or whether the neocons in the Administration and the deep state have infiltrated and dominated his administration makes little difference. The clear fact is that the Trump Administration is acting in a dangerous and arrogant way and is dragging the world towards another catastrophe.
Shortly after coming to power, President Donald Trump and his disgraced National Security Advisor Michael Flynn singled Iran out for condemnation and put her on notice, despite the fact that the Iranian government had spent hundreds of hours in constructive talks not only with the United States, but with all the permanent members of the Security Council plus Germany and had reached a landmark agreement that was then endorsed by the Security Council.
The agreement blocked all the paths to Iran's acquisition of nuclear weapons, even if she ever had any intention of manufacturing them, something that Iran has denied, and years of investigation have not provided a shred of evidence to the contrary.
President Trump chose Saudi Arabia, the home of Wahhabi fundamentalism that has provided the ideological framework for nearly all the militant Sunni terrorist groups from Al Qaeda, to the Taliban, to Boko Haram and finally to ISIS and its various affiliates, which have created mayhem throughout the world, including the 9/11 terrorist attacks in the United States, as the venue for his first foreign visit. While in Riyadh, he bizarrely formed a "coalition against extremism" with Saudi leaders at its head.
However, as Trump made absolutely clear in his speech to the unelected Arab monarchs, the main aim of the coalition was to unite those Sunni potentates against Iran.
In the past few weeks, America has launched a number of attacks on the positions of the forces allied with the Syrian government in their battle against ISIS. On 18th May and 6th June, Read the rest of this entry »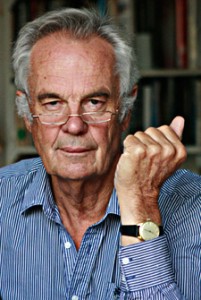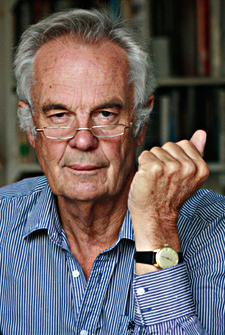 By Jonathan Power

June 12th 2017
"The best lack all conviction", wrote the Irish poet, William Yeats, "while the worst are full of passionate intensity." Is this not true of America today?
Some of the "best" are working to bring down President Donald Trump yet are they ready to cut to the chase? He has cards up his sleeve. He came to power partly because he won the support of working class and lower middle class whites who were prepared to vote against their economic interest for the sake of the nationalism that Trump espoused. Neither Keir Hardie nor Franklin Roosevelt nor Bernie Sanders were their leader. It was Trump.
I don't find it difficult to imagine how Trump could play the nationalist card that would rally his electorate. The "best" would be against this, but how many would be convinced enough to go out on the street, French style, and demand Congress impeach him?
I doubt if the Harvard professors would or journalists from the New York Times, business men, school teachers, doctors, civil servants or airline pilots. Of course, as with the civil rights movement and the anti-Vietnam War protests, there would be students in the front row. Then there would be clergy, a few professors from the University of Wisconsin, novelists, Senator Sanders and at most 50 members of Congress. The police would easily face them down and disperse them.
"Patriotism is the last refuge of the scoundrel", said Samuel Johnson. So is extreme confrontation, or even war. What follows is not my scenario. It is that of Philip Gordon, writing in the current issue of the respected "Foreign Affairs".
He was Barack Obama's Special Assistant for the Middle East, North Africa and the Gulf regions. Those who have dormant passionate intensity in their bones should read it and act now before it is too late. Events can move fast. "A week is a long time in politics", said the former British prime minister, Harold Wilson.
Trump could begin his diversionary tactics with Iran, Read the rest of this entry »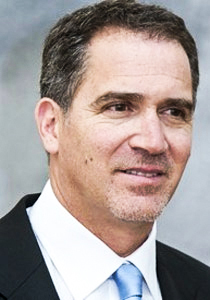 By Miko Peled
Israel breathes a sigh of relief as trump leaves the region with no offer of a "deal" allowing it to continue to kill, displace, arrest and torture Palestinians take their land and water and give it to Jews.
Trump's visit to Jerusalem was like Cesar coming to visit the far away provinces. Israel welcomed him with smiles, flags and a perfectly orchestrated military parade, while Palestinians signaled their feelings by staging an all-out general strike – the first all out strike that included 1948 Palestine in over twenty years.
The strike and protests, the significance of which likely went over Trumps head, was also an expression of solidarity with hunger-striking prisoners who at this point have gone without food for close to forty days.
Continue reading this article on Miko Peled's extremely important blog.