Archive for the 'Iran' Category
By Jan Oberg
Commenting on Iran's PressTV on how Iran may handle the ever more negative attitude of the US/Trump and reiterating his proposal for some kind of truth and reconciliation process between the two countries.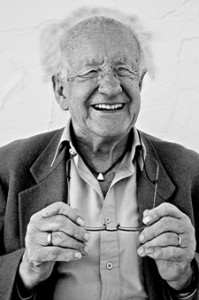 March 6, 2017
By Johan Galtung
An Unstable World: Analysis, Forecasting, Solutions
Take current deep conflicts in our unstable world and go back in time, aided by dialogue with the parties about "when did it go wrong". Chances are a year will emerge. There was a basic event, or process, polarizing something that used to be more cohesive. A faultline had emerged that can last for centuries, more or less polarized, up till today, and beyond, if there is no intervention.
The faultlines function like tectonic plates. Nothing may happen for long periods. Then they shock against each other, with earthquakes geo-physically; Norway-, Euro-, World-quakes socially.
The tern "karma year" is used. Not destiny-Schicksal-skjebne; too deterministic. Karma is destiny that can be changed through awareness.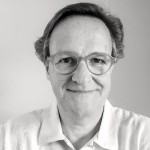 By Jan Oberg
Three perspectives on the Syrian conflict formation
The Syrian conflict formation is hugely more complicated than we've been told by Western politicians (all mainstream in spite of democratic features) and mainstream/dependent media.
To some there are only internal aspects and it's called a civil war only. That's a necessary but not sufficient aspect.
The same goes for the only regional perspective focusing on e.g. the Israel-Palestine conflict, Iran's, Saudi-Arabia's, Turkey's roles and policies.
To others, everything can be explained from the point of view of Western interventionism/imperialism. That's also a necessary but not sufficient aspect.
To understand anything of the Syrian conflict formation – and there are very many layers, dimensions and participants over the last 100 years – we need all three basic approaches.
But given that Westerners are likely to have been informed by Western media and politicians they are likely to grossly underestimate the third, the Western-global dimension.
And that narrative is likely to be politically correct, to underestimate the nasty sides of the West the last good 100 years in the region and present the West as basically good guys interested in peace, democracy and freedom.
This bias has been reinforced by what is probably the most massive marketing/public relation effort in any modern war – in the style of the fake news story about Saddam's soldiers throwing out babies from their incubators in Kuwait City. In order words, pure invention/lies/planted stories/rumours and PSYOPs – psychological operations selling unverifiable stories to influence our hearts and mind in a single policy-promoting direction.
The US/CIA involvement in Syria over the last 68 years is well-documented and easy to access – but never pointed out by the intellectually lazy who think it is enough to just point out that everything is the fault of the "dictator" and his "regime".
The US worked on deliberately de-stabilising Syria years before 2011 (as documented by WikiLeaks and others) when the peaceful demonstrations took place. The Western military support to RIOTs (Rebels, Insurgents, Opposition and Terrorists – most of the latter) was stepped up and while many point out that the US under Obama didn't "do anything", it can be argued that NATO countries acted in a variety of ways, too many and wrong-headed ways – none of them serving a politically negotiated solution, peace or democracy in Syria.
The agenda was foreign interference, promoted military foreign presence (aggression) in international law terms and regime change. One more regimes change, that is, after the earlier completely failed ones in Iraq and Libya.
A series of Western NGOs – no longer Non but NEAR-Governmental Organisations – were part and parcel of the policy, increasingly involved and funded by the Western/NATO/Turkish-Saudi-Gulf-Israeli strategy of de-stabilization – such as US-based Avaaz and French foreign ministry manufactured media outfits such as the Syrian Media Incubator Aleppo Media Centre, the SMART News Agency, the media work of the White Helmets which did humanitarian work only among RIOT fighters and relatives (and stole the name of Syrian Civilian Defence from Syria's own organisation with that name from 1953).
They came in on the civilian media narrative-creating side. And there are others. Since the days of Yugoslavia, think tanks, human rights and humanitarian organisations have been drawn in – and accepted – to serve specific political interventionist agendas in spite of calling themselves independent, not-for-profit etc. This co-optations spells, potentially, the end of civil society as well as of the open and critical debate about governments' policies.
All of this continued and was stepped up also after it had become clear that the legitimate, peaceful, democratic, anti-govenment opposition in Syria had been completely sidelined and/or overtaken by Syrian militants and foreigners with guns in their hands.
The West did not get cold feet, it stepped up it regime-change policies in all kinds of ways, regrettably also by massive NGO-investments in proxi- and other pro-war campaigns.
No one thought of the consequences for the huge majority of the innocent Syrian people who had never touched a gun, or thought of doing so.
And two more perspectives: Don't focus on the violence and the evil guy only – it's war-promoting
No one seems to even have asked the question Read the rest of this entry »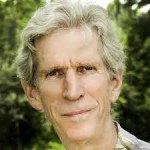 By Gareth Porter
For all its grandstanding, Trump's administration is just following an American tradition of coercing Iran and its 'malign influence'
The first public pronouncements by President Donald Trump's administration on Iran have created the widespread impression that the US will adopt a much more aggressive posture towards the Islamic Republic than under Barack Obama's presidency.
But despite the rather crude warnings to Tehran by now ex-national security adviser Michael Flynn and by Trump himself, the Iran policy that has begun to take shape in the administration's first weeks looks quite similar to Obama's.
The reason is that the Obama administration's policy on Iran reflected the views of a national security team that adhered to an equally hardline stance as those of the Trump administration.
Flynn declared on 1 February that the Obama administration had "failed to respond adequately to Tehran's malign actions" and suggested that things would be different under Trump. But that rhetoric was misleading, both with regard to the Obama administration's policy toward Iran and on the options available to Trump going beyond that policy.
The 'malign influence'
The idea that Obama had somehow become …
By Jan Oberg
Commentinng on President Rouhani's plea for tolerance and no borders on Press TV, January 28, 2017
TFF director Jan Oberg comments on the important, positive commitment of the EU foreign policy chief on the JPCOA with Iran.
By Jan Oberg
On PressTV on November 28, 2016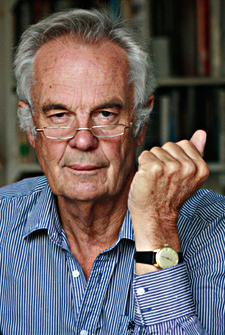 By Jonathan Power
November 8th 2016.
An interesting question is what would happen to American foreign policy if President Barack Obama were allowed to have another four year term in office?
It would be a less interventionist presidency than what is about to become. This is not to say that I think the way Obama has handled the war in Afghanistan has been successful. Nor do I believe the attack on Libya was a sensible idea. Nor do I think the way he dealt with Russia and Ukraine in the last four years has been anything but counterproductive.
But I do believe the world would be an even messier place if he had not been president. Syria would have been invaded with ground troops. Iraq would have been replicated.
I think confrontation with China over the ownership of the contested islands in the South China and East China seas would have been more serious than it has been.
There would have been no bringing back Cuba in from the cold. (Cuba was the home of the missile crisis of 1962 when the world came terrifyingly near to a nuclear war.)
Most important, there would have been no nuclear deal with Iran. Iran's research which could have led to the making of a nuclear bomb (not that I think it had any intention of going that far) would have continued.
At some point Israel would have bombed Iran's reactors Read the rest of this entry »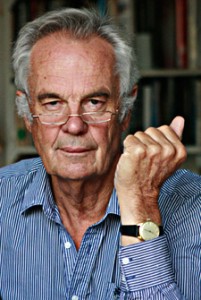 By Jonathan Power
September 6th 2016
The French ambassador to the US from 1902 to 1924, Jean-Jules Jusserand, observed that distant powers could not easily threaten the US because "On the north, she has a weak neighbour; on the south, another weak neighbour; on the east fish and on the west, fish".
The coming of the submarine-based nuclear missile has not changed that. Apart from the fact that no enemy would dare use them for fear of retaliation, and that there is no country in the world that feels that hostile to America (accept North Korea), the fact is America is too big and too far away to be invaded and dominated. There could not be a blitzkrieg by a foreign army across the mid-west or a Vichy America.
The real tragedy of 9/11 is just as a majority of the US electorate had settled into a post-Cold War comfort zone with the new president, George W. Bush, not being overly pushy or confrontational in foreign affairs, America was jolted so badly that a large proportion of its electorate – maybe half – has been paranoid ever since. Enemies are once again seen under the bed.
Enough of the electorate have persuaded themselves that they are insecure Read the rest of this entry »