Archive for the 'Reconciliation & forgiveness' Category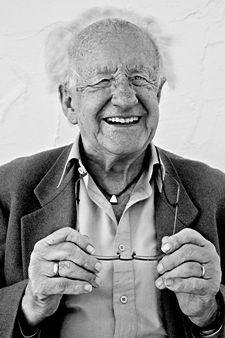 By Johan Galtung
This New Year announces itself with bangs all over, not whimpers.
Pope Francis made a tour d'horizon on all continents, strongly denouncing the violence in favor of his alternative: negotiation.
Much violence is copycat or copyrat; violence being a la mode. Copying–aka learning–is not wrong. But it depends on what is copied.
Here my 10-11 wishes:
Wish no. 1: copying peace rather than violence, for instance from ASEAN and the Nordic Community, making peace self-reinforcing.
Wish no. 2: reporting violence less prominently, more toward the end of newspapers-TV-radio news, and reporting peace upfront.
Wish no. 3: understanding war better, not only how many killed but how many bereaved; understanding peace better as model for others.
Wish no. 4: introducing Yin/Yang in Western thought: no totally good or bad humans or states around; they are all improvable mixtures.
Wish no. 5: linking the good in ourselves to the good in others for peaceful cooperation, yet keeping the bad in mind, for security.
Wish no. 6: identifying unsolved conflicts and unconciled traumas that may lead to violence; solving the conflicts, healing the traumas. Read the rest of this entry »
TFF Conflict and Peace Report Syria # 2
I've only passed through Damascus once before, in 2002 on my way to Baghdad. What meets you today is a beautiful city with checkpoints all over the place, your car trunk will be opened and papers checked. Seemingly useless explosives detectors are used – useless because they don't catch that many drivers here today have a revolver or hand-grenade under their seat.
But you'd probably be surprised, like I was, at how normal it otherwise feels. At the surface.
Traffic is intense, pollution thick, shops are filled with goods, I see fewer beggars here than in Lund, Sweden. People enjoy excellent food (I haven't had such good meals for long) at restaurants with live music and entertain themselves at the omnipresent cafés.
As everywhere else in war zones, people whose lives have been shattered in many ways – and there are few here in Damascus who have not been hit one way or the other by the war – do their best to maintain some kind of normality.
I've seen it elsewhere such as in Sarajevo – the women in particular dress up elegantly and often sexily in the public space, hang out with friends, drink cappuccinos and check their mobiles incessantly to be and to appear as someone in control although life is close to unbearable. Human pride and determination comes out very strongly in war zones – as much, I would say, as human evil.
That said, for the less privileged life is extremely hard. Prices on many basic good have gone up 10x over the last 5 years. Salaries haven't followed. A soldier gets about USD 50 a month, people working in offices perhaps US$ 70. Many citizens live on UN food packages.
In short, the same totally inhuman consequences of sanctions – the allegedly "soft" instrument – as in Iraq: only hitting innocent people, destroying the middle class and boosting the already rampant corruption. (More about this later when I know more).
What will surprise you is Read the rest of this entry »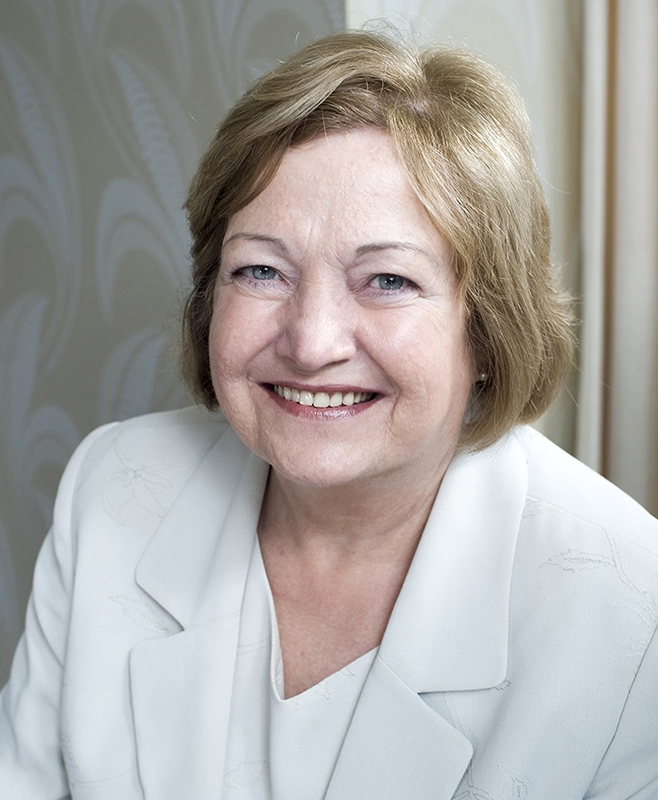 By Mairead Maguire
Thursday 29th September, 2016 – Wed.,5th October, 2016
Participant on board Zaytoouna-Oliva boat
A few weeks ago, the US Government agreed to give Israel $38 billion dollars, the largest military funding package the U.S. has given any Nation. This $38 billion in military and other type of Aid, will be used to imprison the Palestinians of Gaza, and continue Israel's military occupation, and imposition of an apartheid state, upon the Palestinian people.
This money will be used in the training fields of Israeli military which are in Gaza, where military experiments are done, using US military weaponry, by the Israeli Occupation Forces.
The U.S. military and Government is complicit in the crimes against the people of Gaza and the Palestinian occupied territory by the use of military hardware given by USA and the training that the Israelis give USA and USA gives to them.
It is also estimated that some 70% of European humanitarian aid to Palestine ends up in Israeli pockets.
Gaza continues to suffer from the continuing Israeli blockade, naval and land, and this 25-mile-long tiny strip, 5 miles wide, with l.9 million people, living in it, is a brutal blockade and Israel controls everything including, all the electricity, the food, etc. Indeed, everything which comes into Gaza comes through Israeli hands. Gaza's only airport was completely destroyed in 2002 by Israeli jets and ground forces.
Egypt continues to be a part of this blockade as they have blocked Gaza's southern border and Egypt continues to receive USA military funding. Medical authorities have reported that the time for operations in Gaza now goes up to 2025 as so many are awaiting health care, and the increasing issues around food, water, sewage, electricity, all of these mounting problems have led the U.N. to declare in their latest Report, that by the year 2020 Gaza will be uninhabitable. What hope is there for the Palestinians of Gaza, the vast majority of whom are young people.?
In order to give Hope to the people of Gaza by showing solidarity and support the Women's Boat to Gaza sailed to Gaza in September, 2016.
Also we sailed in order to challenge this illegal and immoral blockade and occupation of Palestine by Israel, and draw international attention to the fact that under Geneva conventions it is illegal to punish civilians, which is what Israeli government policies continues to do. Read the rest of this entry »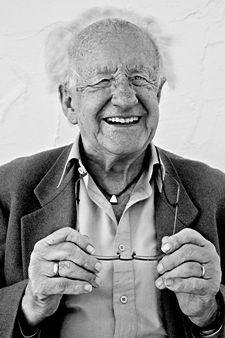 By Johan Galtung
Hindu University, FL USA
Gandhi was born 2 October 1869, was killed 30 January 1948 by a Pune brahmin, Godse. I was a 17 years old boy in Norway who cried when hearing the news. Something unheard of had happened.
But I did not know why I cried, and wanted to know more. Who was Gandhi? So I became a Gandhi scholar as assistant and co-author to the late Arne Næss in his seminal work of extracting from Gandhi's works and words his Gandhi's Political Ethics as a norm-system.[i]
The image of the India I love is the image of Gandhi. I know perfectly well that there are other Indias. And Ashis Nandy sensitized me to why the court proceedings against Godse were kept secret: because his arguments were that Gandhi stood in the way of the modern India the government wanted, with industrialization, booming cities, growth, trade, a strong army; the whole package.
Very different from Gandhi's self-sufficient sarvodaya villages, linked by "oceanic circles", focused on spiritual rather than material growth.
Very similar to the Buddhist image of the small sangha community. And in line with Gandhi's idea that he may actually have been a Buddhist; without any vertical ranking of occupations.
Gandhi's link to Buddhism and rejection of caste may have been on top of Godse's motivation, adding to modernity. Nehru's India was also a modern India, with a socialist LSE-Harold Laski, Soviet touch.
Nehru and Gandhi shared anti-colonialism but differed in their images of independent India. Modernity, and even more so, Soviet top-down socialism, were very remote from Gandhi's bottom-up world.
Gandhi was instrumentalized by Congress to get rid of Britons preaching against caste. India became independent, after a disastrous partition mainly caused by Lord Mountbatten; free to enter modernity, and to keep caste. The Congress Party got the cake and ate it too.
So, I see two Indias, Gandhi and modernity, and knowing there are more.
Two Indian civilizations, with much clash and little dialogue.
And some dwarfs rejecting India's greatest son. Some time ago there were books on and by Gandhi at New Delhi airport; today we find books on business administration.
A non-dialogue of two civilizations within one country.
This essay opens for that missing dialogue, Read the rest of this entry »
By Hans Graf Sponeck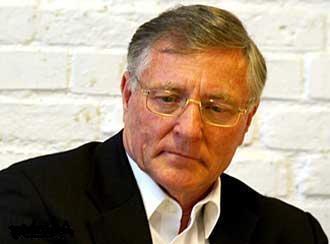 Freiburg, 1 October 2016
1. The global sky is full of dark clouds. There is reason, there must be reason, for concern. Humanity has to take time out to reflect. To-day is a good occasion to do so, especially since we have among us Haifa al Mansour and Solmaz Panahi who, together with her mother, has joined us on behalf of Jafar Panahi, her father.
The Kant Foundation is honouring two artists from the Middle East, one from Saudi Arabia, the other from Iran. They have taken Immanuel Kant's demand of yesteryear seriously and have shown the courage to use their minds with all the consequences that this has entailed. They have been swimming against the currents, they have built bridges and they have climbed mountains that try to separate people.
2. The community of nations has created an impressive body of law which is as densely woven as the most magnificent carpets one can find in the Middle East. Life in all its facets is well protected by such law – or so it seems! The UN Charter remains the supreme road map for human life with peace. It echoes what many thinkers and humanists throughout centuries have proclaimed. Can there be any disagreement that the usefulness of a map lies in its use?
3. Emotions? Feelings? – important as they are, must be in harmony with reason! The irrational rejection of Europe by Britain would not have happened if feelings and reason had been in balance! How much more evidence do we need to accept that humanity knows no borders?
4. Let me pause here for a moment and interject… Read the rest of this entry »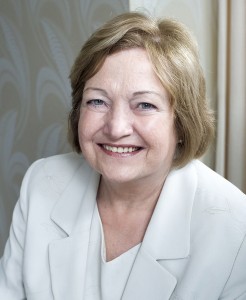 By Maired Maguire
"War is illegal and immoral, it has to end and it can be ended.'
Speech at the international meeting "Thirst For Peace", Assisi September 18-20, 2016. Promoted by Community of Sant Egidio and Diocese of Assisi and Franciso Families.
Dear Friends,
I am happy to be here at this International Meeting and I would like to thank our hosts, for their invitation to attend. I have always been inspired by the lives of St. Francis and St. Clare, whom I believe are Icons of Christian Gospel Peace and Nonviolence.
Francis the man of action, steeped in empathy and love for all, and Clare a woman of prayer, whose love of God led her into the depth of mysticism and peace.
Francis and Clare lived in a time of violence and war, yet they choose to live the nonkilling/nonviolence of Jesus. Francis as a youth fighting in his local military, knew well how to wield a sword, yet he choose to follow the command of Jesus to Peter, when he told him to put up his sword and healed the Soldier's ear.
He left the military to live in poverty and service, and together with Clare, and his followers refused to take up arms. Francis and Clare, in the midst of much feudal violence, choose to follow the Christian nonviolence manifesto 'the Sermon on the Mount'.
For many people in Europe and the world, challenged by growing violence and injustice, the lives of these two great 13th century Saints gives us hope and inspiration.
Pope Francis, following in the steps of St. Francis, gives us all hope as he challenges us to work for the abolition of the death penalty, ending poverty, the arms race, nuclear weapons, and environmental destruction, etc.,
However, I believe we need a clear renunciation of the 'just war' theory (a phoney piece of morality in the words of the late Fr. John L. McKenzie) and I add my voice to those appealing to Pope Francis for an Encyclical on Peace and Nonviolence, calling Christians to rejection militarism and war and to follow a Peace theology in keeping with the teachings of the Nonviolent Jesus.
This would give great Spiritual leadership not only to Europe but to Humanity.
I believe Europe today Read the rest of this entry »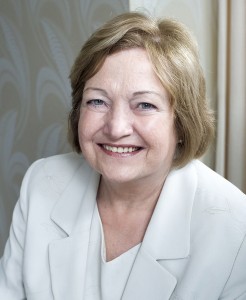 By Mairead Maguire
The long awaited Chilcot report (5 years) on the Invasion of Iraq will finally be released on 6th July, 2016.
The Report is to be welcomed and the hope expressed that this inquiry will tell the truth of what happened to the Iraqi people and clarify the UKs involvement, through an official Government recognition of facts of the wars, sanctions and invasion of Iraq and for transparency, accountability and reparation to be paid to the Iraqi people by the UK Government who participated in these illegal and immoral genocidal wars.
The story of what was done to the Iraqi people by UK and Western allies is shocking and deeply disturbing.
The two wars, the imposition of economic sanctions, causing the slow deaths of thousands of people, were indeed crimes against humanity, war crimes, breaking all international obligations and conducted with no respect for human life or the Iraqi people's rights.
The UK/USA acted unilaterally ignoring the principal of multilateralism and irrespective of the enormous opposition to war against Iraq, articulated by millions of people around the world.
The invasion was carried out by US/UK NATO forces on the basis of a 'lie' that Iraq had nuclear weapons and was a threat to the US.
The foreign policy of the US/UK governments were for regime change and about Iraqi oil; the methods used were Read the rest of this entry »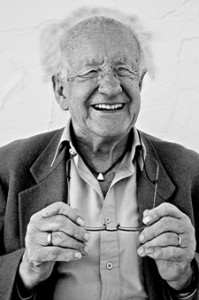 By Johan Galtung
The vote turned out like the two referenda held in Norway in 1972 and 1994. And much for the same reason: Protestant break with Rome – Catholic, imperial – Henry VIII made himself head of the Anglican Church in 1534.
Religion was not the only reason, there are Protestant Nordic members of EU, closer to the continent and closer to Russia. World history, a short while after Pope Francis – Patriarch Kirill also made world history, bridging the Catholic-Orthodox 395-1054 gap.
The Disunited Queendom is now London with surroundings; England. The implications are enormous, for UK-GB and the British Isles in general, for EU and Europe in general, USA and the world in general.
The US Trojan horse decided to leave the EU on 23 June 2016.
UK-GB and the British Isles in general:
Goodbye United Kingdom, UK, we may get United Ireland, UI, instead.
Goodbye Great Britain, GB, we may get Scotland in EU instead.
Welcome to Britain of England-Wales, if they care for that vocabulary.
Welcome to new-born England, 23 June being the Day of Independence.
Independence?
Washington, having lost its inside-EU ally, Read the rest of this entry »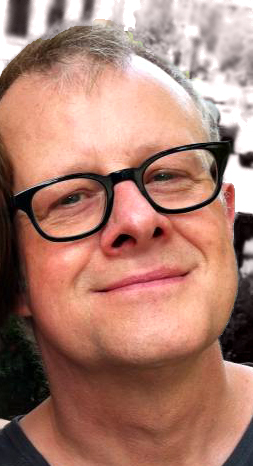 Af Claus Kold
Fra Månen kan man ikke se Danmark, lige meget hvor godt man kigger. Det kan man ikke, fordi Danmark er en kulturlig konstruktion, som er inde i danskernes hoveder, og som derfor ikke kan ses. Man kan heller ikke se Rusland, USA eller Indien.
Disse stater er nemlig også kun inde i hovederne på de mennesker, der tilfældigvis er født og opvokset i det, de har valgt at kalde fx Israel. Danmark er m.a.o. en tilfældighed. Det kunne lige så godt ikke eksistere, eller ligge et andet sted eller danskerne kunne tale et andet sprog, som de godt nok ville kalde dansk, men som ikke lød dansk – for os, de rigtige danskere.
Stater og statssystemer har ikke altid eksisteret, og op gennem tiden har de, der eksisterede, haft meget forskellige form. De har været religiøse, familieeje, enemandsvælder, étpartistater – i dag er det dominerende ideal territorialt afgrænsede demokratiske stater, hvor befolkningerne helt principielt skal inddrages i beslutningsprocesserne. De forskellige demokratiske stater, der udgør hovedparten af det internationale samfund i dag er dog langt fra ens, og det kan derfor være svært for staterne at forstå hinandens motiver og handlinger.
Til det tilfældige system af tilfældige stater hører lige så tilfældigt menneskeskabte systemer som politik, territorie, økonomi, sikkerheds- og forsvarspolitik, konkurrence, etc. Systemer som kunne være anderledes, men som i dag er bundet til sine egne logikker, som de er blinde for og derfor ikke sætter sig ud over. Systemer kan typisk ikke se og tænke ud over sig selv. Blindheden er farlig, for der tegner sig i stigende grad et billede af at disse tilfældige menneskelige systemer står i kviksand og kæmper med hinanden, uden at opdage at de synker dybere og dybere i, ligesom det heller ikke opdages at konflikterne ikke er nødvendige men systemskabte, kulturlige. Der er nok af globaliserede udfordringer: global opvarming, udryddelse af plante- og dyrearter, krige, terror og flygtninge.
Det statslige system, vi lever med i dag, blev til under helt andre befolkningsstørrelser, livs- og forbrugsformer, økonomier og teknologier end dem, der dominerer i dag. Overfor de globale udfordringer er disse stater på samme tid for store til hverdagens små problemer og for små til de globale udfordringer. I deres forsøg på at forholde sig til globale udfordringer, betjener politikere sig således af forældede instrumenter, og forsøgene på at forholde sig til de globale problemer falder tilbage på politikerne, der fremstår som utroværdige, som musikerne på Titanics stadig mere hældende dæk. Read the rest of this entry »