Archive for the 'Reconciliation & forgiveness' Category
It's time – long ago – to establish an International Tribunal/Commission on the Entire International War In Syria.
Jan Oberg Comment
You should be sick and tired of blame game around selected events and misuse of international law in Syria. I am!
Process instead the entire war and give justice and reconciliation to the Syrian people who have suffered incredibly.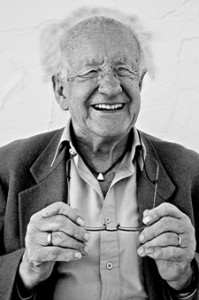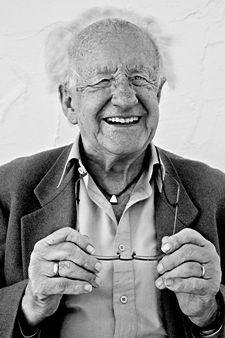 By Johan Galtung
Pamplona, Spain
Spain is in a process that will take some time, from "España: Una, Grande, Libre" to "España: Una Comunidad de naciones" – "Spain: One, Great, Free" to "Spain: A community of nations." Could also be great and free, but not One; not Castillan, but also Catalan, Basque, Gallego, Andalucian, and the islands, Baleares, Canarias.
ETA (Euskadi Ta Askatasuna) – world famous for killing the successor to Franco, Carrero Blanco, in 1971 possibly shortening the dictatorship by a generation – disarmed, handing over its means of violence, on 8 Apr 2017. ETA is dissolved.
This is Negative peace, by eliminating one violent party. There was much violence, doing bad things to each other. No more.
Then what? Maybe doing good things to each other? Positive peace is about that.
Military power eliminated, we are left with economic, political and cultural power. Positive peace means equity: economic, political and cultural cooperation for mutual and equal benefit.
Economically, concretely that means more enterprises, companies, businesses with Basques cooperating with Castillans, and others. Read the rest of this entry »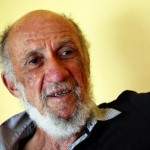 By Richard Falk
March 4, 2017
Donald Trump has articulated clearly, if somewhat vaguely and incoherently, his anti-globalist, anti-UN approach on foreign policy.
For instance, in late February he told a right-wing audience at the Conservative Political Action Conference that "there is no such thing as a global anthem, a global currency, or a global flag. This is the United States that I am representing. I am not representing the globe."
A similar sentiment was expressed to Congress a few days later in a tone of voice and choice of words praised by media wonks as 'presidential.' On this occasion Trump said, "[m]y job is not to represent the world. My job is to represent the United States of America."
Such rhetoric coming from a normal American leader would probably be interpreted as an expression of geopolitical humility, implicitly rejecting the standard insistence on American exceptionalism, exemplified in recent times by the project to create and maintain the first global state in human history.
This potentially self-limiting language might even be understood as renouncing earlier claims to assert American global leadership as the keystone of world order.
George W. Bush in 2002 gave this bold leadership claim a sharp edge when he insisted that only the US model of market-based constitutionalism was a legitimate form of governance for sovereign states in the 21st century.
Or even more grandiosely, in the spirit of Michael Mandelbaum and Thomas Friedman, that the United States as a consequence of its martial strength, technological prowess, democratic values and institutions, and skills of leadership provides the world with the benevolent reality of virtual 'world government.'
Let's face it, Donald Trump is not a normal political leader, nor is he someone disposed to embrace humility in any form, so we should take his pledge to represent American interests while leaving the world to fend for itself with many grains of salt, especially if we consider the specifics of the Trump worldview.
What Trump seems to be offering is maximum disengagement from international and global arrangements designed to Read the rest of this entry »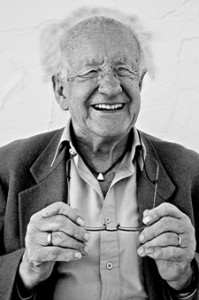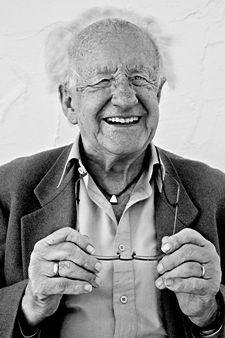 March 6, 2017
By Johan Galtung
An Unstable World: Analysis, Forecasting, Solutions
Take current deep conflicts in our unstable world and go back in time, aided by dialogue with the parties about "when did it go wrong". Chances are a year will emerge. There was a basic event, or process, polarizing something that used to be more cohesive. A faultline had emerged that can last for centuries, more or less polarized, up till today, and beyond, if there is no intervention.
The faultlines function like tectonic plates. Nothing may happen for long periods. Then they shock against each other, with earthquakes geo-physically; Norway-, Euro-, World-quakes socially.
The tern "karma year" is used. Not destiny-Schicksal-skjebne; too deterministic. Karma is destiny that can be changed through awareness.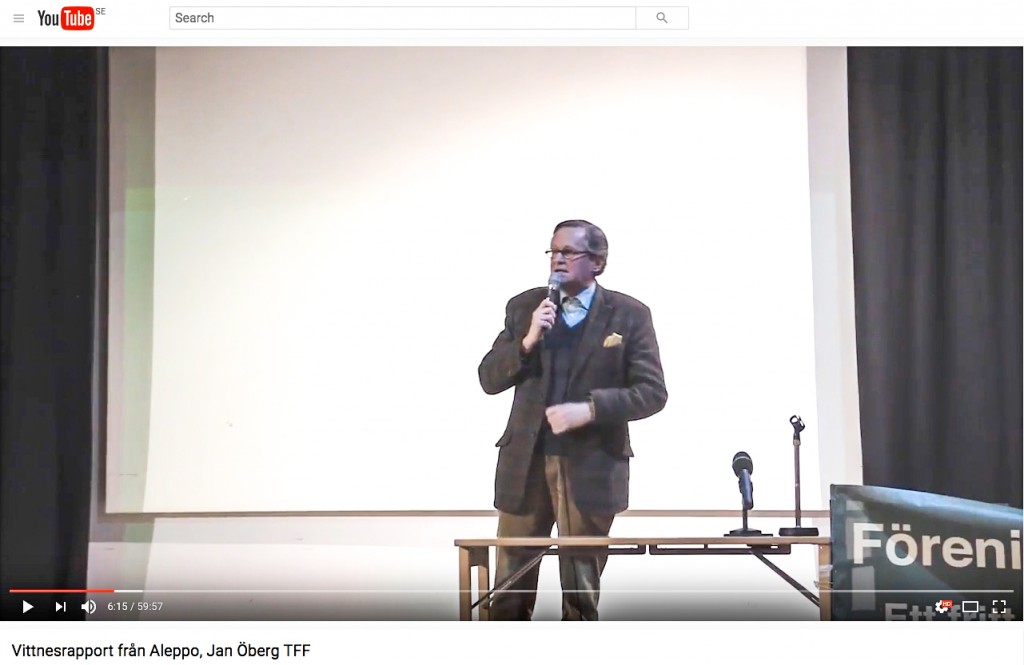 Videoinspelning av Jan Öbergs föredrag i Stockholm februari 2017

Inspelningen är uppdelad i två delar:
Del 1: Vittnesrapport från Aleppo
60 min.
Del 2: Debatt och vägar till fred i Syrien
45 min.

Bakgrund
10-14:e december 2016 vistades Jan Öberg i Aleppo. Med sin unika erfarenhet från staden ifrågasätter han den gängse massmediarapporteringen, argumenterar för ett nytt sätt att se på konflikter på och ger förslag till den nödvändiga fredsprocessen.

Moderator
Anders Björnsson, författare

Datum
Lördag 25 februari kl. 14-16, Bagarmossens Folkets Hus, Stockholm

Arrangörer
Föreningen Syriensolidaritet, Folket i Bild Kulturfront – Stockholmsavdelningen, FiB-juristerna m.fl.

Jan Öberg rapporterar
– Jag kunde fritt tala med vem jag ville, och fotografera som jag ville. Jag gick omkring utan säkerhet, polis eller annat skydd. Många tackade mig för att jag var i Aleppo vid befrielsen.
– Förstörelsen av Aleppo är värre än jag någonsin trott – efter att ha sett Sarajevo, Mostar och Vukovar. Den stora förstörelsen är från gatustriderna – en mindre del ifrån luften.
– Ingen av dem många jag pratade med hade sett de Vita Hjälmarna. Däremot träffade jag frivilliga från Syriens Röda Halvmåne som var mycket professionella.
– De jag pratade med uttryckte sin glädje över frihet efter fyra års belägring och uttryckte tacksamhet över regeringens och ryssarnas insatser.

Öbergs fotoberättelser
Se också Jan Öbergs fotoserier med bakgrunds- och förklarande text här.

TFF PressInfo och andra artiklar – av vilka många handlar om Syrien – finns på TFF:s blogg här.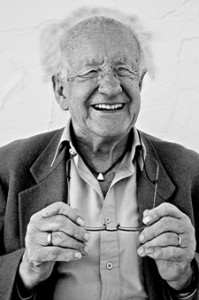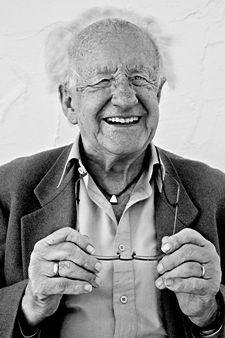 By Johan Galtung
February 27, 2017
Keynote: New Vision of Peace in East Asia – Sino-Japanese Peace Dialogue
Nanjing, 22-23 Feb 2017
As Buddhist philosophy teaches, peace, like violence and conflict, is a relation; not an attribute of China or Japan. As Daoist philosophy teaches, in a holon like East Asia there are forces and counterforces, yin/yang, with yin and yang in both.
Negative peace would relate the two without violence or threats; positive peace would relate them with good things flowing. Reality?
Past: The "Nanjing massacre".
Present: Threats between China and USA-Japan "collective self-defense" also for Senkaku-Diaoyu, de facto US occupation of Japan. Future: no vision beyond balance of threats.
Hence, peace between China and Japan has to be created: visions of peaceful futures, solving present conflicts, conciling past trauma.
Peace does not flow from the past. But peace may flow from the future.
Geographically the two countries are close, yet very different.
Japan, ethnically homogeneous, had 125 Emperors since -659(?), succeeding by blood lineage. The Emperor was spiritual, praying for peace and welfare of people and country. But since Meiji 1868, Taisho and Showa up to the 1945 defeat Emperors, modeled on European Kings, were military commanders-in-chief in uniform. Then back to the old; the present Heisei era standing for creating peace within and without.
Japanese military used to be high up in terms of social status.
China, ethnically very diverse, has had a number of dynasties, some short, some long, with usually very bloody successions. The Chin dynasty from -221 unified. Han became a powerful source of identity, also in what after the last Ching dynasty 1644-1910 was called China.
Chinese military used to be low down, run by warlords known for cruel massive killing, sexual violence and looting.
Like in Japan, (Nara-Kyoto-Tokyo) the capital changed (–Xi'an-Nanjing-Beijing); unlike Japan, China as a state in the state system is only a century old, from 1911; more similar to Europe in history than to states in Europe.
Future: Can countries with conflict (incompatible goals) and trauma (wounds from past violence) live together?
Potentially yes, e.g. in a Read the rest of this entry »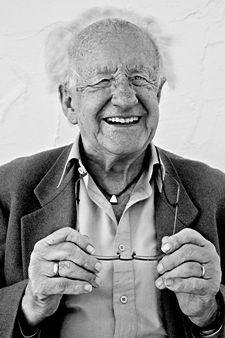 By Johan Galtung
This New Year announces itself with bangs all over, not whimpers.
Pope Francis made a tour d'horizon on all continents, strongly denouncing the violence in favor of his alternative: negotiation.
Much violence is copycat or copyrat; violence being a la mode. Copying–aka learning–is not wrong. But it depends on what is copied.
Here my 10-11 wishes:
Wish no. 1: copying peace rather than violence, for instance from ASEAN and the Nordic Community, making peace self-reinforcing.
Wish no. 2: reporting violence less prominently, more toward the end of newspapers-TV-radio news, and reporting peace upfront.
Wish no. 3: understanding war better, not only how many killed but how many bereaved; understanding peace better as model for others.
Wish no. 4: introducing Yin/Yang in Western thought: no totally good or bad humans or states around; they are all improvable mixtures.
Wish no. 5: linking the good in ourselves to the good in others for peaceful cooperation, yet keeping the bad in mind, for security.
Wish no. 6: identifying unsolved conflicts and unconciled traumas that may lead to violence; solving the conflicts, healing the traumas. Read the rest of this entry »
TFF Conflict and Peace Report Syria # 2
I've only passed through Damascus once before, in 2002 on my way to Baghdad. What meets you today is a beautiful city with checkpoints all over the place, your car trunk will be opened and papers checked. Seemingly useless explosives detectors are used – useless because they don't catch that many drivers here today have a revolver or hand-grenade under their seat.
But you'd probably be surprised, like I was, at how normal it otherwise feels. At the surface.
Traffic is intense, pollution thick, shops are filled with goods, I see fewer beggars here than in Lund, Sweden. People enjoy excellent food (I haven't had such good meals for long) at restaurants with live music and entertain themselves at the omnipresent cafés.
As everywhere else in war zones, people whose lives have been shattered in many ways – and there are few here in Damascus who have not been hit one way or the other by the war – do their best to maintain some kind of normality.
I've seen it elsewhere such as in Sarajevo – the women in particular dress up elegantly and often sexily in the public space, hang out with friends, drink cappuccinos and check their mobiles incessantly to be and to appear as someone in control although life is close to unbearable. Human pride and determination comes out very strongly in war zones – as much, I would say, as human evil.
That said, for the less privileged life is extremely hard. Prices on many basic good have gone up 10x over the last 5 years. Salaries haven't followed. A soldier gets about USD 50 a month, people working in offices perhaps US$ 70. Many citizens live on UN food packages.
In short, the same totally inhuman consequences of sanctions – the allegedly "soft" instrument – as in Iraq: only hitting innocent people, destroying the middle class and boosting the already rampant corruption. (More about this later when I know more).
What will surprise you is Read the rest of this entry »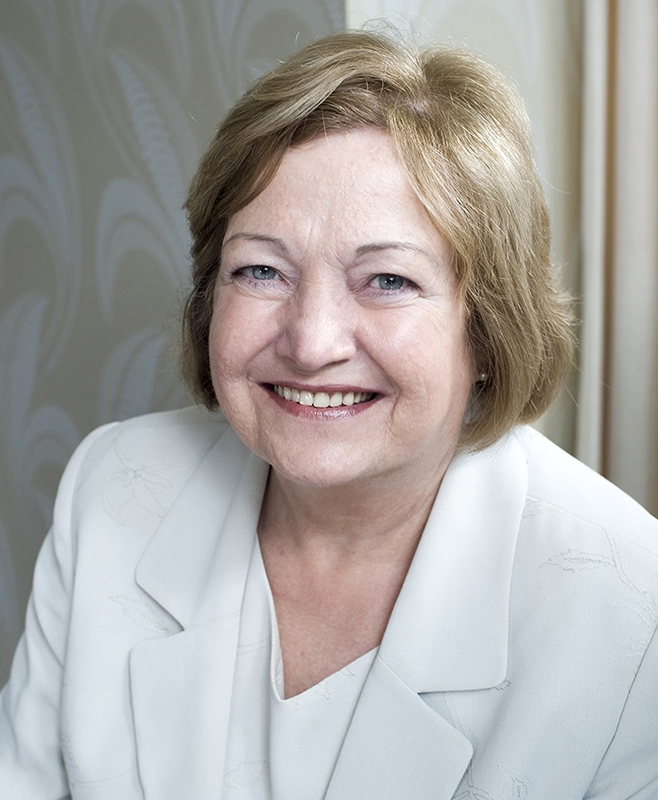 By Mairead Maguire
Thursday 29th September, 2016 – Wed.,5th October, 2016
Participant on board Zaytoouna-Oliva boat
A few weeks ago, the US Government agreed to give Israel $38 billion dollars, the largest military funding package the U.S. has given any Nation. This $38 billion in military and other type of Aid, will be used to imprison the Palestinians of Gaza, and continue Israel's military occupation, and imposition of an apartheid state, upon the Palestinian people.
This money will be used in the training fields of Israeli military which are in Gaza, where military experiments are done, using US military weaponry, by the Israeli Occupation Forces.
The U.S. military and Government is complicit in the crimes against the people of Gaza and the Palestinian occupied territory by the use of military hardware given by USA and the training that the Israelis give USA and USA gives to them.
It is also estimated that some 70% of European humanitarian aid to Palestine ends up in Israeli pockets.
Gaza continues to suffer from the continuing Israeli blockade, naval and land, and this 25-mile-long tiny strip, 5 miles wide, with l.9 million people, living in it, is a brutal blockade and Israel controls everything including, all the electricity, the food, etc. Indeed, everything which comes into Gaza comes through Israeli hands. Gaza's only airport was completely destroyed in 2002 by Israeli jets and ground forces.
Egypt continues to be a part of this blockade as they have blocked Gaza's southern border and Egypt continues to receive USA military funding. Medical authorities have reported that the time for operations in Gaza now goes up to 2025 as so many are awaiting health care, and the increasing issues around food, water, sewage, electricity, all of these mounting problems have led the U.N. to declare in their latest Report, that by the year 2020 Gaza will be uninhabitable. What hope is there for the Palestinians of Gaza, the vast majority of whom are young people.?
In order to give Hope to the people of Gaza by showing solidarity and support the Women's Boat to Gaza sailed to Gaza in September, 2016.
Also we sailed in order to challenge this illegal and immoral blockade and occupation of Palestine by Israel, and draw international attention to the fact that under Geneva conventions it is illegal to punish civilians, which is what Israeli government policies continues to do. Read the rest of this entry »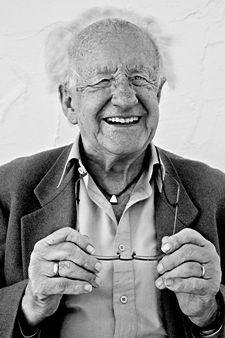 By Johan Galtung
Hindu University, FL USA
Gandhi was born 2 October 1869, was killed 30 January 1948 by a Pune brahmin, Godse. I was a 17 years old boy in Norway who cried when hearing the news. Something unheard of had happened.
But I did not know why I cried, and wanted to know more. Who was Gandhi? So I became a Gandhi scholar as assistant and co-author to the late Arne Næss in his seminal work of extracting from Gandhi's works and words his Gandhi's Political Ethics as a norm-system.[i]
The image of the India I love is the image of Gandhi. I know perfectly well that there are other Indias. And Ashis Nandy sensitized me to why the court proceedings against Godse were kept secret: because his arguments were that Gandhi stood in the way of the modern India the government wanted, with industrialization, booming cities, growth, trade, a strong army; the whole package.
Very different from Gandhi's self-sufficient sarvodaya villages, linked by "oceanic circles", focused on spiritual rather than material growth.
Very similar to the Buddhist image of the small sangha community. And in line with Gandhi's idea that he may actually have been a Buddhist; without any vertical ranking of occupations.
Gandhi's link to Buddhism and rejection of caste may have been on top of Godse's motivation, adding to modernity. Nehru's India was also a modern India, with a socialist LSE-Harold Laski, Soviet touch.
Nehru and Gandhi shared anti-colonialism but differed in their images of independent India. Modernity, and even more so, Soviet top-down socialism, were very remote from Gandhi's bottom-up world.
Gandhi was instrumentalized by Congress to get rid of Britons preaching against caste. India became independent, after a disastrous partition mainly caused by Lord Mountbatten; free to enter modernity, and to keep caste. The Congress Party got the cake and ate it too.
So, I see two Indias, Gandhi and modernity, and knowing there are more.
Two Indian civilizations, with much clash and little dialogue.
And some dwarfs rejecting India's greatest son. Some time ago there were books on and by Gandhi at New Delhi airport; today we find books on business administration.
A non-dialogue of two civilizations within one country.
This essay opens for that missing dialogue, Read the rest of this entry »