Archive for the 'Ethics and values' Category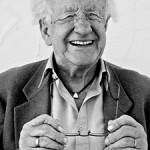 By Johan Galtung
A key slogan during the student revolt in Paris May 1968, soon 50 years ago, was Imagination au pouvoir! Bring imagination to power!
We were there, walking with thousands from Champs-Élysées to Place Etoile where a stentorian voice commanded us to sit in small groups in the circles under the Arch to "discuss the situation". So we did.
France is now suffering from more imagination deficit than ever. To call Le Pen-Front National "extreme right" when the issue is for or against the EU is not helpful.
Left-right was 20th century politics.
Why not think bigger, beyond EU: for or against EURASIA, Russia-China are ready? Trade fills trains London-Beijing; a West-East axis, not the old colonial obsession with North-South (neo)colonialism.
And how about both, EURASIAFRICA? They hang together geographically.
Another word for imagination is creativity. Read the rest of this entry »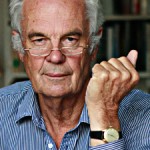 By Jonathan Power
May 16th 2017
During the French election no candidate talked about France's nuclear weapons. In Britain, the subject has been raised in its election in an attempt to undermine the Labour Party leader, Jeremy Corbyn. But the long-time anti-bomb activist compromised his views, saying in effect he was against them but Labour Party policy was for them.
Meanwhile, the Western nations worry and rage about North Korea's nuclear weapons development. There is a lack of principle and honesty as well as an overdose of self-delusion as to their effectiveness as a deterrent in this whole bomb game.
We were standing in Hiroshima looking at a stone wall. All there was to see was a shadow of a man. It had been etched into the wall at the moment of his obliteration by the blinding light of the first atomic bomb. Olof Palme, prime minister of Sweden, stared hard at it. An hour later he had to give a speech as head of the Independent Commission on Disarmament of which I was a member. "My fear," he remarked, "is that mankind itself will end up as nothing more than a shadow on a wall." Read the rest of this entry »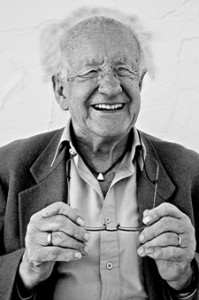 By Johan Galtung
Very well known is post trauma stress disorder, PTSD; no doubt a very painful disorder experienced by many, most, maybe by all of us. Something went very wrong: a shock, violence, physical, verbal, by and to individuals, groups in society, societies, groups of societies. Not only by and to individuals: PTSD does not belong to psychology only.
However, as Buddhist epistemology informs us: there is symmetry to the world. Anything can be seen from at least two angles: to "I walk down the street" add "the street moves toward me, 'walks me up'". Was Einstein inspired by Buddhism when he asked his famous question, "Does Zurich stop at this train?" Maybe not; his relativity, "moving relative to each other", forced that question upon him anyhow.
For Buddhism, however, this thinking goes far beyond movement, into concepts and discourses. What would be the opposite of trauma? Evidently something positive.
For one, like this author concerned with war and peace, one type of trauma is defeat in a war and the opposite is victory. Basking in the glory, not suffering the gloom of trauma. And then, if trauma could lead to a state of stress, deeper and more permanent the deeper and more repetitive the trauma, maybe deep and repeated glory could lead to a state of, let us call it exuberance?
This opens for behaviorism: avoid trauma, seek glory. But the idea is deeper. Deep-repeated trauma leads to stress disorder, not only stress. Deep-repeated glory may lead to exuberance disorder: let us have more wars to enjoy more victories! Not only for defense!
We may refer to the same war. Death in a war is Read the rest of this entry »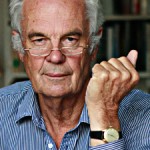 May 2nd 2017
Last May a court in Senegal convicted and sentenced to life-imprisonment Hissene Habre, the former ruler of Chad, for the crime of torture and crimes against humanity. On Thursday last, an appeal court upheld the sentence and now Habre, who ran from Chad after a coup in a military transport that airlifted him, his entourage and a Mercedes to what he hoped would be a luxurious exile in Senegal, is languishing in an ordinary prison cell.
Habre's government killed more than 40,000 people during his presidency from 1982 to 1990, when he was deposed. The American government made a last minute effort to save Habre but failed. He had long been an important, if secret, ally.
He was, according to Michael Bronner, writing in the respected Foreign Policy magazine in January 2014, "The centrepiece of the Reagan Administration's attempt to undermine Muammar Gadaffi who had become an increasing threat and embarrassment to the US with his support of international terrorism".
Senegal became the first country in the world to ratify the treaty establishing the International Criminal Court (ICC). According to Hugh Brody, the head of the New York-based Human Rights Watch, Senegal "is a country that always considered itself to be in the avant-garde of international law and human rights".
Nevertheless, for years it gave Habre refuge, before finally succumbing to pressure from human rights organisations, Belgium and the African Union to put him on trial.
One of the people who staggered to freedom from his jail in Chad, the moment of the release of all Habre's political prisoners, was Souleymane Guengueng. He was a former accountant, nearly blind and barely alive. In 2013 he would prove to be Habre's undoing.
Brody sent a student law team to Senegal to interview him. While in prison Guengueng had compiled Read the rest of this entry »
TFF Live
April 12, 2017
The secretaries of state, Tillerson and Lavrov meet today. We seem to enter a stage of what must appropriately be perceived as a frosty new Cold War.
In the worst of cases this can lead to a new Cuban Missile Crisis. God forbid!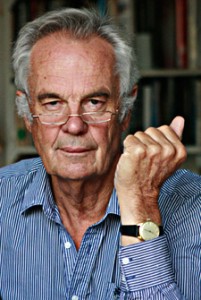 By Jonathan Power
April 4th 2017
The long talked-about referendum in Turkey will happen on April 16th. In effect voters have to decide whether the president, Recep Erdogan, in theory the incumbent of a relatively modest political post, should now be given the powers of the president and prime minister together.
Combined with a large majority in Parliament he would have enormous power to shape Turkey around his pro-Islamic agenda. Although working within a democratic system Erdogan is in many ways a populist, rather in the mould of President Donald Trump.
Shortly after his Justice and Development Party first won an election in 2003 I was in Turkey and my first question to the people I interviewed was does the party have a "secret agenda"- that is was planning at some future date to make the country Islamist. "Definitely not", was the almost universal response.
How wrong they were. Or perhaps they weren't. Maybe over the years Erdogan has changed his spots.
Either way Turkey now confronts a situation where populism, Islamism and nationalism are becoming Turkey's dominant forces. This is dangerous for Turkey.
Its highly educated, secular-minded, middle class will have less influence and indeed will be singled out and prosecuted, as many journalists, professors, novelists and judges are these days. Turkey will become even more anti the European Union – and what a mistake it was not to admit Turkey when twelve years ago it was knocking loudly on the door and was rebuffed.
The Islamist forces so strong today would have been Read the rest of this entry »
And a few words about Western mainstream media unwillingness to deal with NATO criticism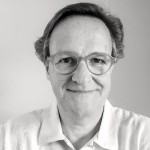 By Jan Oberg
It's as amazing as it is frightening how the West – a group of countries allegedly fighting for truth against propaganda and fake news by others – leads exactly that game itself.
And so is the degree to which Western allegedly free media – meaning free also of political powers that be – continue to ask no questions and do no research. We are obviously living in the post-intellectual age, knowledge having been replaced by marketed and more or less invented, elite self-serving narratives. For instance…
Take a close look at what Gen. Curtis M. Scaparrotti, commander of U.S. European Command, says when testifying before the US House Armed Service Committee. He is also SACEUR – Supreme Allied Commander Europe, the man whose views and actions will decide the fate of 500+ Europeans should there be a major war in this region of the world.
What is says is plain irresponsible. It's beyond the rational. While it may not be fake news, it's an example of ignored, omitted news.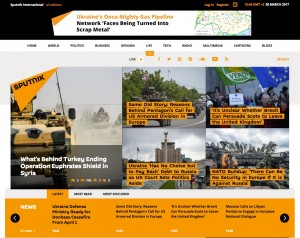 He blows up beyond recognition the so-called Russian threat. There is no single evidence of it in his statement – why it would happen, how, where, with what motives the Moscow would have and – in particular – how likely it is to become reality. He merely asserts it – based upon a wildly exaggerated estimate of his own authority: Read the rest of this entry »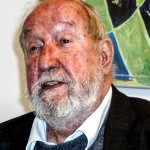 By John Scales Avery

The duty of individuals living under an unjust government.
There are many governments today that can be described unjust, and some that even deserve to be called fascist.
What is the duty of the individual citizen, living under such a government?
What was the duty of a German, living under Hitler?
The thoughts of Thoreau, Tolstoy, Gandhi and Martin Luther King can help us to answer this question. The Nuremberg Principles can also help us to answer it.

Henry David Thoreau and Civil Disobedience
We usually think of Thoreau (1817-1862) as a pioneer of ecology and harmony with nature, but he was also a pioneer of non-violent civil disobedience.
Thoreau refused to pay his poll tax because of his opposition to the Mexican War and to the institution of slavery. Because of his refusal to pay the tax (which was in fact a very small amount) he spent a night in prison.
To Thoreau's irritation, his family paid the poll tax for him and he was released. He then wrote down his ideas on the subject in an essay entitled "The Duty of Civil Disobedience", where he maintains that each person has a duty to follow his own individual conscience even when it conflicts with the orders of his government.
"Under a government that which imprisons any unjustly", Thoreau wrote, "the true place for a just man is in prison."
Thoreau's "The Duty of Civil Disobedience" influenced Martin Luther King, and it anticipated the Nuremberg Principles.

Tolstoy: The Kingdom of God is Within You
As an old man, Count Leo Tolstoy (1828-1910) had achieved all of the goals that humans normally set for themselves.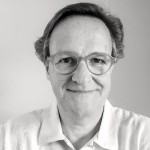 By Jan Oberg



Lund, Sweden – March 24, 2017




Can the almost total destruction of Eastern Aleppo be used constructively? 



Only if we are willing to ask and dialogue about this: 



Why does the world go on investing US$ 2000 billion annually in warfare and US$ 30 in all the UN does – only to create destruction of people, places, past and future?



How absurd, how meaningless – indeed how far must it go to destroy the West itself – before we learn to conflict intelligently?

The Meaninglessness Of War by Jan Oberg on Exposure



•



I've see much destruction during my work in conflict zones the last 25 years. But nothing compares with Aleppo and the destruction of Syria and its people.


Nothing – absolutely nothing – can justify this barbarian process, not even an alleged dictatorship and ruthless regime policies. 



We must learn from Aleppo and all the other places:


- to hate violence and war, not each other;

- to stop siding with some presumed good violence that shall combat evil violence because there is no (good) violence that is better than dialogue;



- to criminalize arms trade to conflict zones and never let a private arms trader or goverment at large when they profit and make peace impossible;



- to learn the tools of conflict-resolution and do what we have all promised to do: struggle first for peace by peaceful means as stated in the UN Charter.



• 



My photo series "The Meaninglessness of War: Aleppo" aim to encourage you to think deeply – much deeper than siding with one or the other side. 



We need a tectonic shift in the theories and practises of international politics and conflict management. ASAP.



Otherwise the rest will one day be just that: Silence. 



A global Aleppo.



Side instead with peace, decency, truth and humanity. And learn your Gandhi and other wise thinkers. Get out of the box! The group think! 



And the future of the world will be so much more promising. Even bright.
The Meaninglessness Of War: Aleppo
All the photo series at Exposure.
•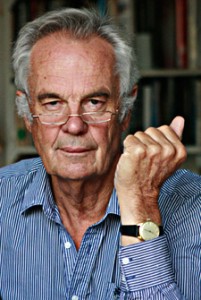 By Jonathan Power
March 21st. 2017
Once again the media is presenting us with the images of the mother of all famines – stretching from the Yemen to Somalia, to Sudan and South Sudan, to the Central African Republic, to northern Nigeria.
It's a bad famine but there have been bad famines in the not so distant past – the great Ethiopian one in 1985 which triggered the rock star, Bob Geldorf, to organise a massive world-wide popular response. (I remember running with tens of thousands of other campaigners in London's Hyde Park.)
Before that, in 1974 at the World Food Conference, there was a real feeling that the world was running out of food and dramatic new policies must be put in place by the richer countries.
They were and much progress was made. Between 1990 and 2015 the proportion of children under five who were malnourished fell from 25% to 14% of the world's children. People who are still underfed are less severely so. Their average shortfall in calories fell from 170 a day in 1990 to 88 a day last year.
Increased food production is happening all over the place.
In Rwanda peasant farmers produced in 2015 792,000 tons of grain which was more than three times as much as in 2000. In Ethiopia cereal production tripled between 2000 and 2014. Cameroon, Ghana, Zambia, Nigeria and Kenya have all over the past decade increased their harvest by 50%.
If one deducts from the African statistics the famine in parts of the east and northern Nigeria then African progress looks especially good.
West Africa in particular has shown Read the rest of this entry »