Archive for the 'Ethics and values' Category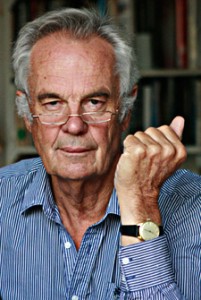 By Jonathan Power
March 21st. 2017
Once again the media is presenting us with the images of the mother of all famines – stretching from the Yemen to Somalia, to Sudan and South Sudan, to the Central African Republic, to northern Nigeria.
It's a bad famine but there have been bad famines in the not so distant past – the great Ethiopian one in 1985 which triggered the rock star, Bob Geldorf, to organise a massive world-wide popular response. (I remember running with tens of thousands of other campaigners in London's Hyde Park.)
Before that, in 1974 at the World Food Conference, there was a real feeling that the world was running out of food and dramatic new policies must be put in place by the richer countries.
They were and much progress was made. Between 1990 and 2015 the proportion of children under five who were malnourished fell from 25% to 14% of the world's children. People who are still underfed are less severely so. Their average shortfall in calories fell from 170 a day in 1990 to 88 a day last year.
Increased food production is happening all over the place.
In Rwanda peasant farmers produced in 2015 792,000 tons of grain which was more than three times as much as in 2000. In Ethiopia cereal production tripled between 2000 and 2014. Cameroon, Ghana, Zambia, Nigeria and Kenya have all over the past decade increased their harvest by 50%.
If one deducts from the African statistics the famine in parts of the east and northern Nigeria then African progress looks especially good.
West Africa in particular has shown Read the rest of this entry »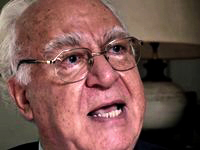 By Farhang Jahanpour
Last year's U.S. presidential election campaign was the most acrimonious in recent history. The debates were personal and bad-tempered. Some email leaks from the Democratic National Committee showed that the committee had been actively trying to undermine Senator Bernie Sanders' presidential campaign in favor of his rival Hillary Clinton, which deprived both of them of victory in the election.
On the Republican side, most candidates engaged in crude personal attacks against each other. Senator Marco Rubio hit an extreme low by referring to Donald Trump's small hands, and Trump retorted that Rubio had "really large ears" and gave him the nickname of "Little Marco".
Trump called Senator Ted Cruz "the single biggest liar" and threatened that "he would spill the beans" on his wife. Trump also constantly referred to his Democratic rival as "Crooked Hillary", with the crowds chanting: "lock her up".
The campaign manifested a level of vulgarity that has been unprecedented in American politics. Based on Trump's comments about women, blacks, Mexicans, Muslims, etc. many American commentators have described him as racist, sexist, homophobic, xenophobic, and narcissistic.
However, alongside those controversial remarks, Trump also gave the impression that if he were elected his presidency would mark a major break with the past and would usher in a more peaceful world and a more constructive relationship with Russia.
Trump strongly criticized the invasion of Iraq, the trillions of dollars that were spent on it and the hundreds of thousands of lives lost. He hinted that his administration would not interfere in the internal affairs of other countries and would concentrate on "making America great again".
Donald Trump won the election on the basis of Electoral College votes, yet his victory was far from impressive. Some 40% of registered voters didn't vote. Of the 60% who voted, Trump got a little more than 28% of the vote. His 62 million votes constituted 18% of America's 340 million people, and Hillary Clinton received nearly three million more popular votes than Trump did.
So, although technically Trump won, he certainly has no decisive mandate. He is also the only president to have come to office with no previous elected post and no public or military service, even at a junior level, and not even having the support of leading Republicans.
An administration filled with generals and millionaires
President Trump formed a cabinet of generals and millionaires, basically to boost his own ego, because he feels strong in the company of generals and rich people. Read the rest of this entry »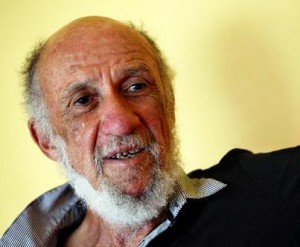 By Richard Falk
When the Clinton campaign started bitching about Russia interfering in US elections by hacking into the DNC I was struck by their excesses of outrage and the virtual absence of any acknowledgement that the United States has been interfering in dozens of foreign elections for decades with no apparent second thoughts.
CNN and other media brings one national security expert after another to mount various cases against Putin and the Kremlin, and to insist that Russia is up to similar mischief in relation to the upcoming French elections.
And never do they dare discuss whether such interference is a rule of the game, similar to espionage, or whether what was alleged to have been done by the Russians might lead the US political leaders and its intelligence agencies to reconsider its own reliance on such tactics to help sway foreign elections.
Is this selective perception merely one more instance of American exceptionalism?
We can hack away, but our elections and sovereign space are hallowed ground, which if encroached upon, should be resisted by all possible means. It is one thing to argue that democracy and political freedom are jeopardized by such interference as is being attributed to Moscow, and if their behavior influenced the outcome, it makes Russia responsible for a disaster not only in the United States but in the world.
The disaster is named Trump.
Assuming this Russian engagement by way of what they evidently call 'active measures' occurred is, first of all, an empirical matter of gathering evidence and reaching persuasive conclusions.
Assuming the allegations are to some extent validated, it hardly matters whether by what means the interference was accomplished, whether done by cyber technology, electronic eavesdropping, dirty tricks, secret financial contributions, or otherwise.
What is diversionary and misleading is to foster the impression that the Russians breached solemn rules of international law by disrupting American democracy and doing their best to get Trump elected or weaken the Clinton presidency should she have been elected.
The integrity of American democratic procedures may have been Read the rest of this entry »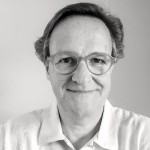 By Jan Oberg
Three perspectives on the Syrian conflict formation
The Syrian conflict formation is hugely more complicated than we've been told by Western politicians (all mainstream in spite of democratic features) and mainstream/dependent media.
To some there are only internal aspects and it's called a civil war only. That's a necessary but not sufficient aspect.
The same goes for the only regional perspective focusing on e.g. the Israel-Palestine conflict, Iran's, Saudi-Arabia's, Turkey's roles and policies.
To others, everything can be explained from the point of view of Western interventionism/imperialism. That's also a necessary but not sufficient aspect.
To understand anything of the Syrian conflict formation – and there are very many layers, dimensions and participants over the last 100 years – we need all three basic approaches.
But given that Westerners are likely to have been informed by Western media and politicians they are likely to grossly underestimate the third, the Western-global dimension.
And that narrative is likely to be politically correct, to underestimate the nasty sides of the West the last good 100 years in the region and present the West as basically good guys interested in peace, democracy and freedom.
This bias has been reinforced by what is probably the most massive marketing/public relation effort in any modern war – in the style of the fake news story about Saddam's soldiers throwing out babies from their incubators in Kuwait City. In order words, pure invention/lies/planted stories/rumours and PSYOPs – psychological operations selling unverifiable stories to influence our hearts and mind in a single policy-promoting direction.
The US/CIA involvement in Syria over the last 68 years is well-documented and easy to access – but never pointed out by the intellectually lazy who think it is enough to just point out that everything is the fault of the "dictator" and his "regime".
The US worked on deliberately de-stabilising Syria years before 2011 (as documented by WikiLeaks and others) when the peaceful demonstrations took place. The Western military support to RIOTs (Rebels, Insurgents, Opposition and Terrorists – most of the latter) was stepped up and while many point out that the US under Obama didn't "do anything", it can be argued that NATO countries acted in a variety of ways, too many and wrong-headed ways – none of them serving a politically negotiated solution, peace or democracy in Syria.
The agenda was foreign interference, promoted military foreign presence (aggression) in international law terms and regime change. One more regimes change, that is, after the earlier completely failed ones in Iraq and Libya.
A series of Western NGOs – no longer Non but NEAR-Governmental Organisations – were part and parcel of the policy, increasingly involved and funded by the Western/NATO/Turkish-Saudi-Gulf-Israeli strategy of de-stabilization – such as US-based Avaaz and French foreign ministry manufactured media outfits such as the Syrian Media Incubator Aleppo Media Centre, the SMART News Agency, the media work of the White Helmets which did humanitarian work only among RIOT fighters and relatives (and stole the name of Syrian Civilian Defence from Syria's own organisation with that name from 1953).
They came in on the civilian media narrative-creating side. And there are others. Since the days of Yugoslavia, think tanks, human rights and humanitarian organisations have been drawn in – and accepted – to serve specific political interventionist agendas in spite of calling themselves independent, not-for-profit etc. This co-optations spells, potentially, the end of civil society as well as of the open and critical debate about governments' policies.
All of this continued and was stepped up also after it had become clear that the legitimate, peaceful, democratic, anti-govenment opposition in Syria had been completely sidelined and/or overtaken by Syrian militants and foreigners with guns in their hands.
The West did not get cold feet, it stepped up it regime-change policies in all kinds of ways, regrettably also by massive NGO-investments in proxi- and other pro-war campaigns.
No one thought of the consequences for the huge majority of the innocent Syrian people who had never touched a gun, or thought of doing so.
And two more perspectives: Don't focus on the violence and the evil guy only – it's war-promoting
No one seems to even have asked the question Read the rest of this entry »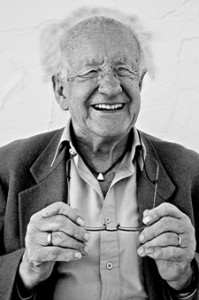 By Johan Galtung
February 13, 2017
What is the essence of democracy?
"Rule with the consent of the ruled" implies two classes of people, Rulers and Ruled; concretely State and People, Statism. "Free and Fair Elections" implies voting for a Parliament; Parliamentarism. Together, a three-tier power structure State-Parliament-People; with People controlling Parliament, and Parliament controlling State.
In 2016 some voting differed from what State-Parliament expected; leading to talk about elitist vs populist democracy – from statism and parliamentarism to peopleism. A crisis. And talk about post-democracy.
Another answer about democratic essence is "one-tier self-ruling units"; no rulers vs ruled, and decisions are made by general assemblies for all. This is often referred to as Anarchism, "no structure". A misnomer: there is no State and no Parliament, but many assemblies. A concrete interpretation would be Localism, the units being local authorities – LAs, municipalities; the assemblies being their municipal councils.
A key dimension then becomes the level of state control of LAs. In Spain, with an anarchist ideological tradition, the LAs are strong.
A different, not institutional – more philosophical, intellectual in general – answer would pick up words like transparency and dialogue.
Democracy is a context with everything in the open, no closed doors, available to everlasting people dialogue: by way of the word, logos. Fine for people who are good with words.
How about those who are not, Read the rest of this entry »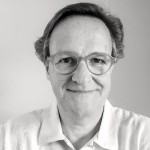 By Jan Oberg
On the occasion of NATO's defence minister meeting on February 15-16 discussing NATO, Ukraine, Crimea, Syria and the eternal threat images which are fake – with former Assistant Secretary of Defence of the United States, Mr. Lawrence J. Korb.
I'm afraid he got some stuff wrong such as the establishment of NATO and whether or not Kosovo is part of the Balkans.
He also believed that NATO's 1999 bombing of Serbia-Kosovo had a UN Security Council mandate.
Enjoy those small moment and the rest where I am trying to present some more general thourght on why the whole NATO philosophy is outdated – the only point where I agree with President Trump…

Media experience and policy
Lots of people in the debate seem to believe there is something strange about being in the "propaganda" media of "enemies of the West" – read the global Iran's PressTV and Russia's Russia Today.
What they don't seem to have acknowledged is that tons of Westerners are being interviewed and do commenting (like myself for years) at these media. Here is Mr. Korb with me at Iran's international TV channel.
What they also don't know is something I am sorry to report: I've met attempts at manipulation and "editing" and censorship with a series of Western mainstream media, not the least in my native Denmark, but I have not experience any of that even once with Russia Today and PressTV. Very decent professionals!
So much for the free press and for the propaganda channels. My personal problems is, which is which?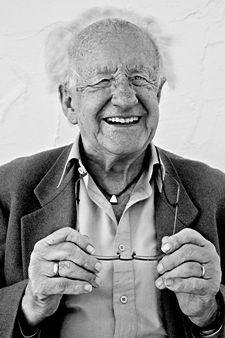 By Johan Galtung
This New Year announces itself with bangs all over, not whimpers.
Pope Francis made a tour d'horizon on all continents, strongly denouncing the violence in favor of his alternative: negotiation.
Much violence is copycat or copyrat; violence being a la mode. Copying–aka learning–is not wrong. But it depends on what is copied.
Here my 10-11 wishes:
Wish no. 1: copying peace rather than violence, for instance from ASEAN and the Nordic Community, making peace self-reinforcing.
Wish no. 2: reporting violence less prominently, more toward the end of newspapers-TV-radio news, and reporting peace upfront.
Wish no. 3: understanding war better, not only how many killed but how many bereaved; understanding peace better as model for others.
Wish no. 4: introducing Yin/Yang in Western thought: no totally good or bad humans or states around; they are all improvable mixtures.
Wish no. 5: linking the good in ourselves to the good in others for peaceful cooperation, yet keeping the bad in mind, for security.
Wish no. 6: identifying unsolved conflicts and unconciled traumas that may lead to violence; solving the conflicts, healing the traumas. Read the rest of this entry »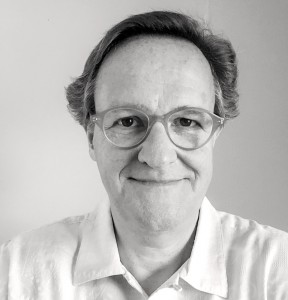 By Jan Oberg
These two top officials behind major US wars (Iran/Afghanistan and Vietnam/Cambodia/Laos) and regime change (against Allende, Chile) will speak at the first of a new event, The Nobel Peace Prize Forum Oslo, created by the Nobel Institute in Oslo. More here.
The leaders of the two institutions declare that they are proud to have succeeded in getting these two diplomats to Norway – and the media of course will be there. The event is sponsored by the California-based company InCircl – a marketing and mobile payment company.
The university rector is dr. med. and participant at Bilderberg world elite power group in 2011 Ole Petter Ottersen and you can write him at rektor@uio.no
These two experts on warfare and interventionism will – Orwellian style – speak about "The United States and World Peace After The Presidential Election".

This is the country that, since 1980, has intervened violently in Iran, Libya, Lebanon, Kuwait, Iraq, Somalia, Bosnia, Afghanistan, Sudan, Kosova/Serbia, Yemen, Pakistan, Syria, i.e. 14 Muslim countries. It has some 630 base facilities in 130+ countries. It has its US Special Forces (SOF) in 133 countries.
It has used nuclear weapons without apology and owns the second largest arsenal of nuclear weapons.
The US stands for about 40% of the world's military expenditures, is the world's leading arms exporter and has killed more people than anybody else since 1945. It's the master of (imprecise) drone strikes. It presently supports Saudi Arabia's bestial war on Yemen and conducts a military build-up in Asia and the Pacific planning, as it seems, for what looks like a future confrontation with China. And not with terribly positive results in its Middle East policies since 1945.
So with all these credentials, please tell us about world peace!
The U.S. should be seen as quite Read the rest of this entry »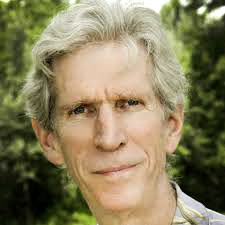 By Gareth Porter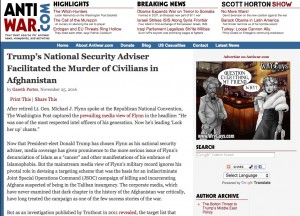 After retired Lt. Gen. Michael J. Flynn spoke at the Republican National Convention, The Washington Post captured the prevailing media view of Flynn in the headline: "He was one of the most respected intel officers of his generation. Now he's leading 'Lock her up' chants."
Now that President-elect Donald Trump has chosen Flynn as his national security adviser, media coverage has given prominence to the more serious issue of Flynn's denunciation of Islam as a "cancer" and other manifestations of his embrace of Islamophobia. But the mainstream media view of Flynn's military record ignores his pivotal role in devising a targeting scheme that was the basis for an indiscriminate Joint Special Operations Command (JSOC) campaign of killing and incarcerating Afghans suspected of being in the Taliban insurgency. The corporate media, which have never examined that dark chapter in the history of the Afghanistan war critically, have long treated the campaign as one of the few success stories of the war.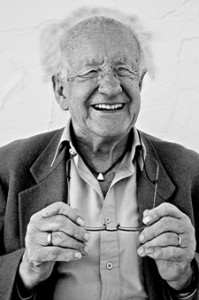 By Johan Galtung
International Sociological Association Prize
New School for Social Research, New York NY, 15 Nov 2016
The West, and Western sciences in particular, have a peculiar way of conceptualizing time; derived from two millennia Christianity.
Thus, in the civilizations of Hinduism, Buddhism, China and Japan, to mention some, time flows from eternity to eternity. In the West (and Islam is similar), there is a Beginning (Creation for the religious, Big Bang for the secular), and an Ending, the End Time (Armageddon for the religious, entropy, death, etc. for others).
In others, time flows from past into a possibly different future; in the West, the future is continuous with the past. In the natural sciences, "laws" from the past are automatically valid for the future; reality being as stable as the planetary system, the galaxy; astronomy being the model. The Creation has been finished, once and for all.
In the social sciences, the future is largely off limits, taboo; predictions are often discarded as "wild speculations". Extension of built-in trends into the future is permitted, but not forecasting with qualitative jumps. The underlying assumption is stable equilibrium, things have found their place and that's it. Thus, no forecasting of (early) modernity during the Middle Ages, let alone working for it.
That is in theory, but the practice is different. People design their individual careers – life trajectories – and have always done so. For collective life there is politics, designing future societies.
But the social sciences are not supposed to be in it. They approach past and present with Read the rest of this entry »