Archive for the 'US politics & security' Category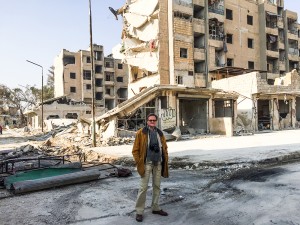 By Jan Oberg
December 12, 2017, marks the anniversary of the liberation – the West called it fall – of Aleppo in Syria. What happened is conveniently forgotten today by the West.
Some of us can't and won't forget what was both world, regional and local history.
Important for Syria, for the West and for the future world order – for at least 5 reasons.
1. The Western mainstream media's deceptive – constructed, ignorant, or both – narrative since 2011 was debunked.
Perspectives that media and political decision-makers deliberately omitted (remember omitted stuff is more important than fake):
• History and the colonialists' role in Syria.
• The immense complexity of the Syrian society.
• Syria as a 7000 year-old civilisation and as end of the Silk Road.
• The decades-long conflicts underlying the violence, since CIA's coup in 1949.
• The Western-driven regime change policies years since before 2011.
• Other causes of the conflicts than "Assad the dictator and his regime" such as environmental crisis, oil and gas, and its being partly occupied since 1967 by Israel.
• That nothing of the conflict complexity can de facto be reduced to a matter of one man's role – like it couldn't with Milosevic (now exonerated), Saddam, or Ghadafi;
• That this may have been a civil war for about a week but then almost 7 years of international aggression by thousands of foreign groups, Western governments/arm suppliers and their Saudi-led allies.
• Syria's right under such circumstances to self-defence according to Article 51 of the UN Charter.
• The major role in the utter destruction of Syria played by NATO countries, Turkey particularly when it comes to Aleppo, and Western allies such as Saudi Arabia and the Gulf states; all was simply "the dictator/regime killing his own people"…
• That Russia and Iran was the only foreign powers legitimately present according to international law.
• That the UN was sidelined – again – and tasked with the impossible role of making peace out of such member state policies.
• The media interest in Syria disappeared immediately after Aleppo's liberation as if orchestrated by one conductor. Silence.
• And Facebook and Google Search changes algorithms…
The media coverage stopped there and then – like musicians under a conductor, obeying the tiniest move.
2. It marked the end of the West's attempt at regime change since 2012
It had started formally on Dec 12, 2012 – on the day four years earlier, in Marrakesh. "Friends (!) of Syria" declared Assad's government illegitimate and set up a Syrian National Council – without, of course, asking the Syrian people it was supposed to represent. Here's AlJazeera's/AFP's coverage of that cruel decision.
Jan Oberg comments on the tit-for-tat policies of the U.S. and Russia when they force each other to register their media as "foreign agents".
It is a weak U.S. that cannot accept that it no longer has a virtual monopoly on shaping perceptions of the world. Just find your role and accept that there are other angles and priorities than those you've dominated the global information structure with fore decades.
As we have said before, censorship is not the way – educating people to sense the difference between real and fake news and look for omitted news, angles and facts – in contrast – is a solution.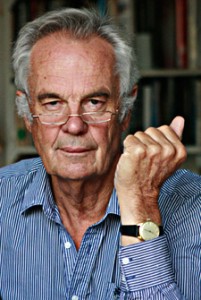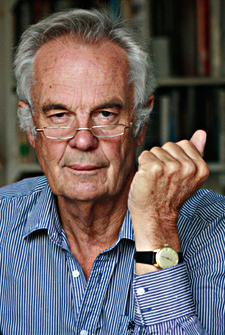 By Jonathan Power
November 14th 2017
When Donald Trump stretched his hand across our television screens on Sunday to shake the hand of the Philippines' president, Rodrigo Duterte, and then said he had "a great relationship" with him I felt my gorge contracting.
Having tasted the great, if sometimes flawed, (remember the totally counterproductive policy of arming the Afghani mujahedeen against the Soviet invaders) campaign of another US president, Jimmy Carter, to put human rights at the centre of American foreign, to see this bald regression is a bitter fruit to swallow.
Duterte recently boasted that he personally killed a man in a fight when he was 16. During his presidential campaign he darkly hinted at other killings he had made and since then has waged a no-hands-barred fight against suspected drug dealers.
Arrests, courts, justice? Forget it.
But then under President Donald Trump we have seen presidential support, as we did under President George W. Bush, for torture. (President Barack Obama reversed the Bush policy.) Read the rest of this entry »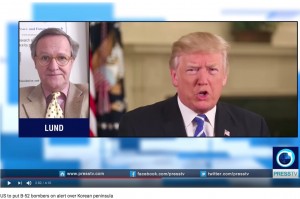 Jan Oberg Comment
A short comment on the news about readying B-52 bombers for – well, you know what. On PressTV, October 23, 2017.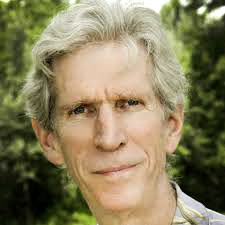 By Gareth Porter
U.S-Iran policy is closer to Israel than it has been in years.
President Donald Trump's new Iran policy clearly represents a dangerous rejection of diplomacy in favor of confrontation. But it's more than that: It's a major shift toward a much closer alignment of U.S. policy with that of the Israeli government of Prime Minister Benjamin Netanyahu.
Whether explicitly or not, Trump's vow to work with Congress to renegotiate the Iran nuclear agreement, and his explicit threat to withdraw from the deal if no renegotiation takes place, appear to be satisfying the hardline demands Netanyahu has made of Washington's policy toward Tehran.
Specifically, Netanyahu has continued to demand…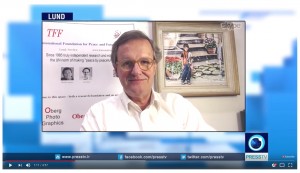 October 19, 2017
Comments on EU leaders stating their support for the nuclear deal with Iran (JCPOA) and sending strong signals to Trump: But more is needed now.
Oberg also asks: Where is the similar statement from NATO, the allegedly peace and security organisation when its leader, the U.S., is moving towards war with Iran?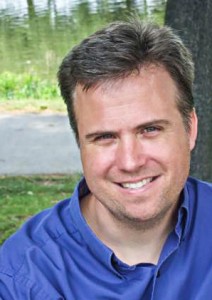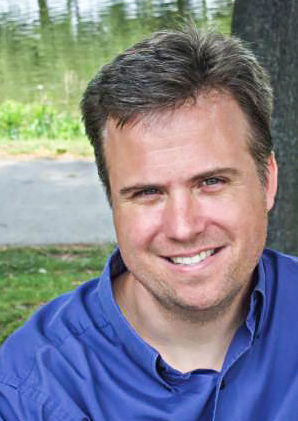 By David Swanson
October 6, 2017
The Nobel Peace Prize was awarded Friday to the International Campaign for the Abolition of Nuclear Weapons (ICAN) — listen to my radio show with one of ICAN's leaders two years ago here.
It's conceivable that some Americans will now learn, because of this award, about the new treaty that bans the possession of nuclear weapons.
This treaty has been years in the works. This past summer 122 nations agreed on the language of it, including these words…
Continue to the original here
Revisiting Hiroshima in Iran – Tragic news that US citizens accept nuking non-combatants
By Gunnar Westberg, TFF Board
Opinion study tells that a majority of US citizens accept killing 2 million civil Iranians if it could save 20.000 US soldiers there.
Plus links to urgently important articles about US-Iran relations and the nuclear deal.
This is TFF PressInfo # 427.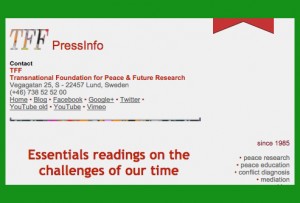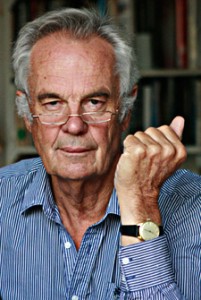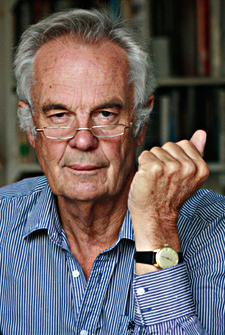 By Jonathan Power

September 26th 2017
Out of the blue the war in Vietnam is in the news. Yet it is not the fiftieth anniversary of America's defeat in Vietnam when North Vietnam caused it to flee. It's only the forty second.
Part of this must be fearful parallels with the moral and strategic blindness of President Donald Trump who seems to believe in uttering his life and death rhetoric, akin to President Richard Nixon's on Vietnam, he can frighten the enemy into submission – in his case North Korea.
Many people are worried that Trump is ready to fight America's biggest war since Vietnam. As did Henry Kissinger, Nixon's National Security Advisor, he appears to be considering the use of nuclear weapons.
The second reason for Vietnam-consciousness are the rave reviews that are being given to Ken Burns and Lynn Novick's 10 part documentary on the Vietnam War.
It is being mentioned all over the place.
To my mind one of the big questions is, is Trump ready to be branded a war criminal by present and future generations? Read the rest of this entry »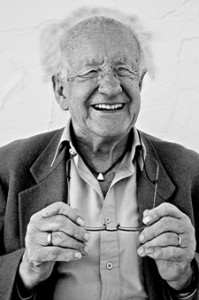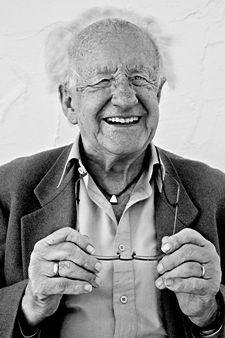 By Johan Galtung
Liu Xiaobo passed away. What is the – not so hidden – truth about him?
Answer: His speeches and writings show enthusiasm for the 100-year English colonization of Hong Kong, wishing 300 years colonization of China, celebrating the US war in Afghanistan, hoping for atomic weapons. He got the Nobel Peace Prize for democratization of China, had the freedom of speech, but the prize communicated as a provocation. The prize could easily have been given to their Charter, not to Liu Xiaobo.
Norway's security – what are the threats?
Answer: Given the location, an invasion by USA or Russia to prevent the other from doing so. The situation is reminiscent of the threat from England, Germany and USSR to prevent one of the other from doing so in 1940; what happened was England and Germany violating Norwegian neutrality, fighting a battle on Norwegian territory. USSR nothing till they fought German troops in the extreme North losing more soldiers to liberate Norway than Norway during the war, stopping when the Norwegian government in refuge in London told them to do so, thereby making it possible for Germany to destroy Northern Norway.
Norway's defense today – what is the story?
Answer: A one-sided offensive capacity directed at Russia for a first or second strike, the coast and inland defenseless with 248 of 249 districts ("Heimevernet", home land defense) incapable of their job.
Why Russia as Chosen Enemy; the real story, the alternatives? Read the rest of this entry »