Archive for the 'US politics & security' Category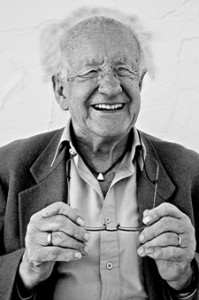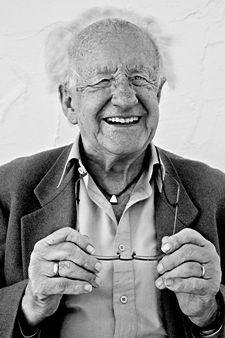 11 September 2017
A world map shows the West is big, from the Atlantic to the Pacific oceans, from the Arctic Ocean to the Mediterranean-Black Sea-Russian border; but not that big. However, that is only Europe. Add Anglo-America, USA-Canada, from the Pacific to the Atlantic oceans, from the Arctic Ocean to Mexico. The West is huge, enormous.
It covers geographically the Northern Arctic and temperate zones.
It houses religiously the three Christianities, much of Judaism, but not Islam. Muslims and all others count as minorities, here and there.
It is the seat of another major faith, Enlightenment: humanism-liberalism-marxism-nationalism-statism-capitalism-regionalism.
It is the seat of the major IGOs, NGOs and TNCs in the world.
It identifies West as "developed", and Rest as "developing".
West has attacked, invaded, conquered, colonized almost all the Rest of the world (China only partly, Japan only recently, from 1945).
The overwhelming majority of wars are intra-West, or West-Rest. Read the rest of this entry »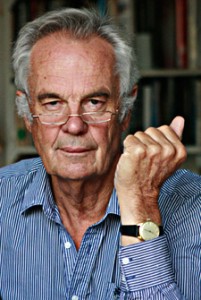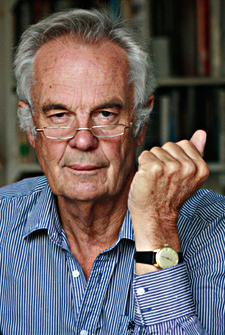 By Jonathan Power
September 5th 2017
The big mistake, apparently about to be made by President Trump, in undoing the nuclear agreement made by President Barack Obama with Iran is not just that he intends to go backwards, it is that he doesn't intend to go forwards. (To be fair, neither did Obama.)
What the Iranians negotiated about was not so much the "bomb" – to be or not to be – but about their pride and their position in the world and their right to become a thriving economic and political power inured from sanctions or military threats. (Sanctions were imposed before the nuclear issue came to the fore.)
The nuclear program was first and foremost about creating leverage so that Iran could regain the sort of respect that the offspring of the Persian Empire once was given. Second, it was about making sure that Iran is not found short when its oil reserves start to shrink. (Iran also has heavily invested in solar energy.)
For Iran, negotiations were a suggestive game of hide and seek, played in front of all-angled, reflecting mirrors. They were not about actually building a bomb or, as we used to say in Pakistan's pre-bomb days, of being "a screwdriver away from completing a bomb".
I don't actually believe that Iran ever had the intention of building a nuclear bomb. But it was not unhappy that the West thought it was. It did want to frighten the West. It did want to forestall what it believes is the Americans' true ambition – to bring about "regime change".
Ayatollah Ali Hosseini Khamenei, Iran's Supreme Leader, has spoken a number of times about how nuclear weapons go against the principles of Islam. Islam is a language of love and brotherhood, not of a nuclear holocaust. I believe him, not out of naivety, but because I know Iran is a deeply religious society and that the ayatollahs take Islamic teaching earnestly. Children are brought up to take values seriously, to love not hate, and to take care of the poor and widowed. War is a last resort. Reading the Koran, nuclear weapons could never be justified.
Iran doesn't go easily to war. Saddam Hussein inflicted war on Iran for no good reason, other than to demonstrate the muscle of a dictator. Iran had never tried to build up a deterrent against Iraq. (The US and the UK supported Saddam and provided him with weapons.) Read the rest of this entry »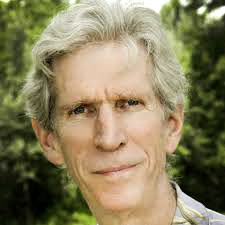 By Gareth Porter
For months, the Trump administration and North Korean leader Kim Jong-un have each made a series of moves that have appeared to take them ever closer to the brink of war.
But a closer review of the escalation of the conflict reveals that both sides are consciously maneuvering for what they know will be extended serious negotiations on a new framework for peace on the Korean peninsula. The Trump administration is well aware that it has no real military option against the North, and the Kim Jong-un regime seems to have sought to use missile launches as signals to the Trump administration to convey not only North Korea's determination not to give in to pressure, but also its hopes to stabilize the situation and avoid further escalation in US-North Korea military relations.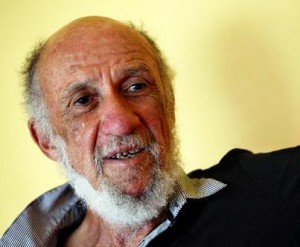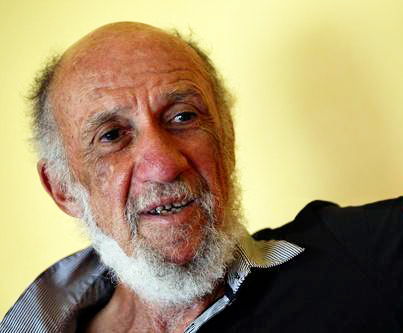 By Richard Falk
I suggest that Zionists fond of smearing critics of Israel as 'anti-Semites' take a sobering look at the VICE news of the white nationalist torch march through the campus of the University of Virginia the night before the lethal riot in Charlottesville.
In this central regard, anti-Semitism, and its links to Naziism and Fascism, and now to Trumpism, are genuinely menacing, and should encourage rational minds to reconsider any willingness to being manipulated for polemic purposes by ultra Zionists.
We can also only wonder about the moral, legal, and political compass of ardent Zionists who so irresponsibly label Israel's critics and activist opponents as anti-Semites, and thus confuse and bewilder the public as to the true nature of anti-Semitism as racial hatred directed at Jews.
There must be less incendiary ways of fashioning responses to the mounting tide of criticism of Israel's policies and practices than by deliberately distorting and confusing the nature of anti-Semitism.
To charge supporters of BDS, however militant, with anti-Semitism dangerously muddies the waters, trivializing hatred of Jews by deploying 'anti-Semitism' as an Israeli tactic and propaganda tool of choice in a context of non-violent expressions of free speech and political advocacy, and thus challenging the rights so elemental that they have long been taken for granted by citizens in every funcitioning constitutional democracy.
It is worth recalling that despite the criticisms of BDS during the South African anti-apartheid campaign, militant participants were never, ever smeared, despite being regarded as employing a controversial approach often derided as counterproductive in politically conservative circles.
And of course it is not only Zionists who have eaten of this poisonous fruit. Read the rest of this entry »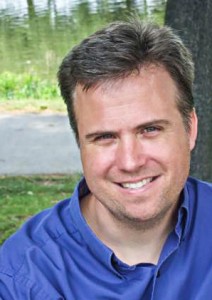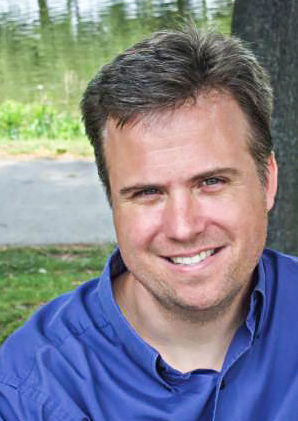 By David Swanson
Here is the original: Welcoming the Fascists to Charlottesville
August 10, 2017
I have mixed emotions about the fact that I'll be missing the latest big fascism rally here in Charlottesville, because I'll be elsewhere participating in kayak trainings for an upcoming Flotilla to the Pentagon for Peace and the Environment.
I'm delighted to miss the fascism and the racism and the hatred and the gun-toting lunacy. I'm sorry to miss being here to speak against it.
I'm hopeful that there might be something resembling a disciplined nonviolent and nonhateful opposition presence, but strongly suspect that a small number of violent and hateful opponents of racism will ruin that.
I'm thrilled that taking down a racist war monument has gone mainstream. I'm depressed that, even though the legal delay in taking it down is based on its being a war monument, one side wants it down for being racist, the other side wants it up for being racist, and everybody is perfectly happy to pack the town with war monuments.
I dread the possibility of hearing that the racists again chanted "Russia is our friend!" meaning that they believe without evidence that Russia corrupted the U.S. election and they are grateful for it, but I'm hopeful that they have moved on to other bizarre chants — though my hope is minimal that anyone might chant "Russia is our friend" and mean by it that they'd like to build peace and friendship between Americans and Russians.
As I've written in the past, I think ignoring the racists and their rallies is wrong, and I think confronting them with a hostile shouting match is wrong. Speaking out in favor of love and sanity and understanding is right. We will again this week see some of each of those approaches. We're also likely to see another abuse of power by a militarized police force. (Remember when Americans used to think of the police as the most prominent violent racists? When was that, about a month ago?)
The inclination to ignore the racists and hope they'll fade away into history like trials by ordeal or dueling is strong. Judging by popular social norms and their dwindling membership, the KKK seems to be on the way out. Why give them or their suit-and-tie allies any attention that could help promote them?
Well, for one thing, violent racism is not on the way out if we're judging by presidential elections, hate crimes, police crimes, the prison system, the choice of communities to run gas pipelines through, or many other factors. And the only way my comment on "social norms" in the previous paragraph makes any sense is if we write off the generally accepted bombing of seven dark-skinned Muslim nations as somehow non-racist.
A truly nonviolent approach toward people who believe they are taking a stand for justice as they perceive it is not a protest but an invitation. Not long ago, in Texas, a group planned an anti-Muslim protest at a mosque. A violent anti-anti-Muslim crowd showed up. The Muslims from the mosque placed themselves between the two groups, asking their would-be defenders to leave, and then inviting the anti-Muslim demonstrators to join them at a restaurant to talk things over. They did so.
I'd love to see skilled mediators and others of good will and good heart extend an invitation to the racists visiting Charlottesville to come unarmed to discuss in small groups, without cameras or audiences, what it is that divides us. Might some of them recognize the humanity of those they scapegoat if some of us recognized the injustices they've faced or the unfairness they perceive in affirmative action or in the acceptability of "whites" only as a topic for insults, not as a source of pride in the manner permitted all other racial and ethnic groupings?
We live in a country that has made its biggest social project war, a country that has concentrated its wealth beyond medieval levels, a country that consequently experiences incredible levels of unnecessary suffering exacerbated by awareness of its unnecessity and unfairness. Yet what we have of social supports for education, training, healthcare, childcare, transportation, and income is distributed in non-universal, divisive manners that encourage us to fight among ourselves. The KKK members who came to Charlottesville last month, and most of the racists who will show up this week, are not wealthy. They're not living off the exploitation of workers or prisoners or pollution or war. They've just chosen a particularly harmful object for their blame, as compared with those who blame the Republicans or the Democrats or the media.
When they come to condemn us for seeking to remove a statue, we shouldn't look down at them like grand generals astride monster-sized horses. We should welcome them to explain themselves.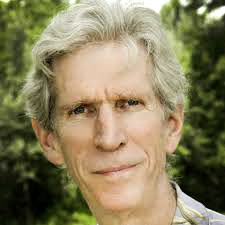 By Gareth Porter
July 27, 2017
Last week a Trump administration official decided to inform the news media that the CIA program to arm and train anti-Assad Syrian forces had been terminated. It was welcome news amid a deepening U.S. military commitment reflecting the intention to remain in the country for years to come. As my recent article in TAC documented, the net result of the program since late 2011 has been to provide arms to al Qaeda terrorists and their jihadist and other extremist allies, which had rapidly come to dominate the military effort against the Assad regime.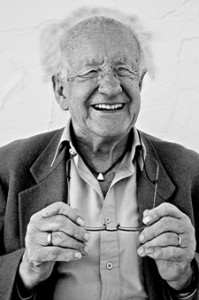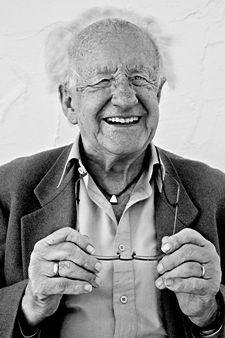 By Johan Galtung and Malvin Gattinger
Let us start with an example.
The senior author bought an apartment in a nice housing complex in the little town of Manassas, Prince William County, half an hour from the center of Washington DC. There was a little center with an office and a small staff always there, and a meeting room that could be let was also used for the annual general assembly of house-owners.
And most importantly, a competent service man who could handle all big and small problems that arise in an apartment on permanent call.
The complex was for all practical purposes a cooperative.
There was a monthly fee, of course. But the usual criterion, Q/P, Quality/Price, here Services/Fee, was more than well satisfied.
Enters "modern" business, exactly under that heading, as if "modern" can exonerate business from anything.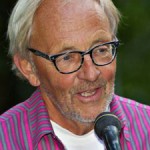 By Gunnar Westberg
TFF Board member
An easy Q & A session:
Question: What does Kim Jong-un and the leaders of DPRK, the Democratic People's Republic of Korea want?
Answer: Security for themselves, power and privileges.
Q. Are their privileges and their leadership threatened?
A: Yes. From outside and from inside.
Q: What outside danger?
A: An attack from the USA.
Q: Is there a real threat from the USA?
A: It seems so, from the perspective of Pyongyang. There are US exercises by air and navy, showing off the superiority of the US forces. And verbal threats.
Q: Why have DPRK developed nuclear weapons?
A: The leaders believe, just like in other nuclear power states, that nuclear weapons are effective deterrents.
Q: What is the danger from the inside?
A: A revolt from the repressed and destitute masses.
Q: How can the leaders prevent a revolt and keep their power?
A: By force, by fear but mostly by pointing at the danger of an attack from the South. There is one thing the people fear more than their leaders: A war. Nuclear weapons give a feeling of security, just as the US Ambassador to the UN, Ms. Nikki Haley, explained for the USA.
Q : How can we decrease the danger from DPRK?
A: There are two main ways:
1. Stop the military provocations.
2. Start negotiations.
In 1994 a "framework" of an agreement was reached and DPRK stopped their nuclear weapons program for several years. When that agreement gradually fell apart, former President Jimmy Carter helped negotiate a second agreement , which unfortunately was not accepted by President George W. Bush . Today the situation is more difficult, but if the DPRK leaders feel assured that they will not be attacked, that there will be no attempt of a regime change, progress can be achieved. And DPRK leaders can always be bought.
However, there is one great danger: If the threat from the south is removed, the people of DPRK may start a revolt, the government may fall and masses of people from North Korea will start walking, into South Korea and into China.
Maybe that is the reason the USA does not want to solve the "problem of North Korea"? Or is it just the need for an enemy?
One thing is obvious: Military threats against North Korea strongly supports the leaders of the country and increases the risk of war, maybe a nuclear war.
Gunnar Westberg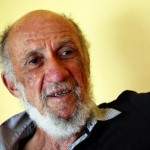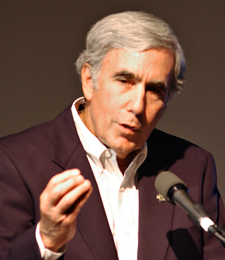 By Richard Falk* and David Krieger**
TFF PressInfo # 420
June 30, 2017
Prefatory Note
This jointly authored essay was initially published in The Hill on May 30, 2017 under the title, "Averting the Ticking Time Bomb of Nukes in North Korea." We did not choose such a title that is doubly misleading: our contention is not that North Korea is the core of the problem, but rather the retention of nuclear weapons by all of the states pose both crises in the context of counter-proliferation geopolitics and with respect to the possession, deployment, and development of the weaponry itself; a second objection is with the title given the piece by editors at The Hill.
While acknowledging the practice of media outlets to decide on titles without seeking prior approval from authors, this title is particularly objectionable. The term 'nukes' gives an almost friendly shorthand to these most horrific of weapons, and strikes a tone that trivializes what should be regarded at all times with solemnity.
Alarmingly, tensions between the United States and North Korea have again reached crisis proportions. The United States wants North Korea to curtail any further development of its nuclear weapons program, as well as to stop testing its missiles. North Korea evidently seeks to bolster its security by acquiring a sufficiently robust deterrent capability to discourage an attack by the United States.
The unpredictable leaders of both countries are pursuing extremely provocative and destabilizing patterns of behavior. Where such a dangerous interaction leads no one can now foresee. The risk of this tense situation spiralling out of control should not be minimized.
It is urgent that all governments concerned make a sober reassessment in a timely manner. The following questions need to be addressed:
• What can be done to defuse this escalating crisis?
• What should be done to prevent further crises in the future?
• What could be learned from recurrent crises involving nuclear weapons states?
It is discouraging that the White House continues to rely mainly on threat diplomacy. It has not worked in responding to North Korea's nuclear ambitions for the past few decades, and it is crucial to try a different approach.
Currently, there are mixed signals that such a shift may be underway. President Trump has turned to China, imploring that it use its leverage to induce Kim Jong-un to back down, and has even mentioned the possibility of inviting Kim for crisis-resolving talks. Also relevant and hopeful is the election of Moon Jae-in as the new president of South Korea, and his insistent calls for improved relations with the North.
In the end, no reasonable person would opt for another war on the Korean Peninsula. The only rational alternative is diplomacy. But what kind of diplomacy?
American reliance on threat and punitive diplomacy has never succeeded in the past and is almost certain to fail now. We assuredly need diplomacy, but of a different character.
It is time to abandon coercive diplomacy and develop an approach that can be described as restorative diplomacy. Coercive diplomacy relies on a zero/sum calculus consisting of military threats, sanctions, and a variety of punitive measures. Read the rest of this entry »