Posts Tagged 'Iran nuclear'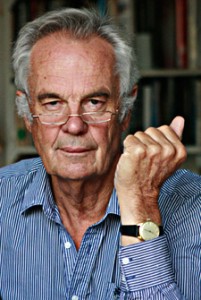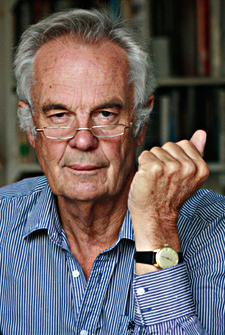 By Jonathan Power
September 5th 2017
The big mistake, apparently about to be made by President Trump, in undoing the nuclear agreement made by President Barack Obama with Iran is not just that he intends to go backwards, it is that he doesn't intend to go forwards. (To be fair, neither did Obama.)
What the Iranians negotiated about was not so much the "bomb" – to be or not to be – but about their pride and their position in the world and their right to become a thriving economic and political power inured from sanctions or military threats. (Sanctions were imposed before the nuclear issue came to the fore.)
The nuclear program was first and foremost about creating leverage so that Iran could regain the sort of respect that the offspring of the Persian Empire once was given. Second, it was about making sure that Iran is not found short when its oil reserves start to shrink. (Iran also has heavily invested in solar energy.)
For Iran, negotiations were a suggestive game of hide and seek, played in front of all-angled, reflecting mirrors. They were not about actually building a bomb or, as we used to say in Pakistan's pre-bomb days, of being "a screwdriver away from completing a bomb".
I don't actually believe that Iran ever had the intention of building a nuclear bomb. But it was not unhappy that the West thought it was. It did want to frighten the West. It did want to forestall what it believes is the Americans' true ambition – to bring about "regime change".
Ayatollah Ali Hosseini Khamenei, Iran's Supreme Leader, has spoken a number of times about how nuclear weapons go against the principles of Islam. Islam is a language of love and brotherhood, not of a nuclear holocaust. I believe him, not out of naivety, but because I know Iran is a deeply religious society and that the ayatollahs take Islamic teaching earnestly. Children are brought up to take values seriously, to love not hate, and to take care of the poor and widowed. War is a last resort. Reading the Koran, nuclear weapons could never be justified.
Iran doesn't go easily to war. Saddam Hussein inflicted war on Iran for no good reason, other than to demonstrate the muscle of a dictator. Iran had never tried to build up a deterrent against Iraq. (The US and the UK supported Saddam and provided him with weapons.) Read the rest of this entry »