Archive for the 'Disarmament' Category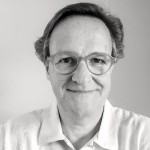 By Jan Oberg
On the occasion of NATO's defence minister meeting on February 15-16 discussing NATO, Ukraine, Crimea, Syria and the eternal threat images which are fake – with former Assistant Secretary of Defence of the United States, Mr. Lawrence J. Korb.
I'm afraid he got some stuff wrong such as the establishment of NATO and whether or not Kosovo is part of the Balkans.
He also believed that NATO's 1999 bombing of Serbia-Kosovo had a UN Security Council mandate.
Enjoy those small moment and the rest where I am trying to present some more general thourght on why the whole NATO philosophy is outdated – the only point where I agree with President Trump…

Media experience and policy
Lots of people in the debate seem to believe there is something strange about being in the "propaganda" media of "enemies of the West" – read the global Iran's PressTV and Russia's Russia Today.
What they don't seem to have acknowledged is that tons of Westerners are being interviewed and do commenting (like myself for years) at these media. Here is Mr. Korb with me at Iran's international TV channel.
What they also don't know is something I am sorry to report: I've met attempts at manipulation and "editing" and censorship with a series of Western mainstream media, not the least in my native Denmark, but I have not experience any of that even once with Russia Today and PressTV. Very decent professionals!
So much for the free press and for the propaganda channels. My personal problems is, which is which?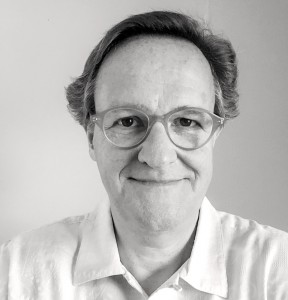 By Jan Oberg
These two top officials behind major US wars (Iran/Afghanistan and Vietnam/Cambodia/Laos) and regime change (against Allende, Chile) will speak at the first of a new event, The Nobel Peace Prize Forum Oslo, created by the Nobel Institute in Oslo. More here.
The leaders of the two institutions declare that they are proud to have succeeded in getting these two diplomats to Norway – and the media of course will be there. The event is sponsored by the California-based company InCircl – a marketing and mobile payment company.
The university rector is dr. med. and participant at Bilderberg world elite power group in 2011 Ole Petter Ottersen and you can write him at rektor@uio.no
These two experts on warfare and interventionism will – Orwellian style – speak about "The United States and World Peace After The Presidential Election".

This is the country that, since 1980, has intervened violently in Iran, Libya, Lebanon, Kuwait, Iraq, Somalia, Bosnia, Afghanistan, Sudan, Kosova/Serbia, Yemen, Pakistan, Syria, i.e. 14 Muslim countries. It has some 630 base facilities in 130+ countries. It has its US Special Forces (SOF) in 133 countries.
It has used nuclear weapons without apology and owns the second largest arsenal of nuclear weapons.
The US stands for about 40% of the world's military expenditures, is the world's leading arms exporter and has killed more people than anybody else since 1945. It's the master of (imprecise) drone strikes. It presently supports Saudi Arabia's bestial war on Yemen and conducts a military build-up in Asia and the Pacific planning, as it seems, for what looks like a future confrontation with China. And not with terribly positive results in its Middle East policies since 1945.
So with all these credentials, please tell us about world peace!
The U.S. should be seen as quite Read the rest of this entry »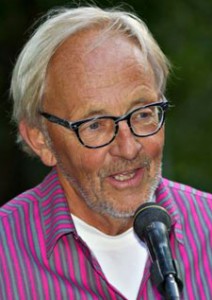 By Gunnar Westberg
Formuleringen ""NATO:s nya, mer aggressiva kärnvapenpolicy" har två grunder, nämligen de nya vapnen och de nya formuleringarna av doktriner.
Jag föreslår att vi, när vi talar om NATO och kärnvapen, använder formuleringar liknande den första meningen. Vill man förklara sig ger andra meningen ett svar. Men det är under alla omständigheter bra om man har tillgång till nedanstående argument:
De gamla B61 var symboliska vapen. De skulle, enligt ofta upprepade försäkringar, inte användas. De var en pant på att USA inte skulle överge Europa vid ett sovjetiskt/ryskt anfall. USA har föreslagit att dessa vapen skulle tas bort, men öst-europeiska NATO-medlemmar och framför allt Frankrike (!) har starkt reagerat emot.
De nya vapnen är B 61-12. Denna bomb skiljer sig från tidigare versioner av B61 som var "gravity bombs", d v s föll fritt från bombplanet. B 61-12 är styrbart och har därför en träffsäkerhet inom 30 m radie. B 61-12 har en variable laddning på 0,3-340kt. Bomben förefaller vara kapabel att penetrera mer än 3 m vanlig jord innan den detonerar. Effekten på djupet blir därför flera gånger större än en bomb av motsvarande laddning skulle ge utan penetrerande förmåga.
B 61-12 blir alltså ett effektivt vapen mot vissa underjordiska mål. Bomberna har sannolikt en plats i nya, ännu inte offentliga doktriner om kärnvapen-användning, i motsats till avskräckning. Read the rest of this entry »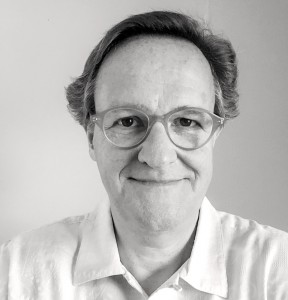 By Jan Oberg

TFF Series "The New Cold War" # 6
How did Western Europe survive the much stronger Soviet Union & Warsaw Pact 30-40 years ago? A pact that had about 70% of NATO's military expenditures where today's Russia has 8%? How did we get on after the Soviet invasion of Hungary and Czechoslovakia – and a Union with much more global military and political influence?
Europe did so through a well-maintained military capacity, or superiority, technical superiority and, of fundamental importance to security – confidence-building measures (CBM).
And through a political leadership by personalities who knew what the 2nd World War had implied and why it must never happen again. One towering figure of course being Willy Brandt, the German chancellor who had himself been a refugee in Norway during the war.
CBMs were meant to both uphold a high level of war-fighting capacity while also seeking military early information/warning, attending each other's military exercises, etc. They resulted in the establishment of the very important OSCE – Organisation for Security and Co-operation (then C for Conference) in Europe with the Helsinki Final Act of 1 August1975. It contained politico-military, economic, environmental and human rights dimensions – 'baskets' that were seen as related to each other and which served as dialogue points between the two blocs.
The visionary President Urho Kekkonen of Finland was credited as the main architect of the CSCE – and his Finland was neutral but upheld a co-operation agreement with the Soviet Union.
Finland was also the only country in the European space that could show opinions polls according to which the people felt equidistant to both blocs.
The simple but brilliant idea was this: We need dialogue to feel secure. It was also called Detente. And it implied a disarmament dimension – negotiations about how to mutually scrap weapons in a measured and verifiable manner that both sides had decided they no longer needed.
These negotiations included not only conventional weapons but also the arsenals of nuclear weapons.
In the domain of nuclear weapons, the Non-Proliferation Treaty, NPT, was signed in 1970 and carried four very important provisions:
1) the world shall move towards general and complete disarmament and the nuclear weapons shall be abolished;
2) those who have nuclear weapons shall negotiated them down, in principle to zero and
3) as a quid pro quo for that all non-nuclear weapons shall abstain from obtaining nuclear weapons – and
4) countries who want nuclear energy shall be assisted to introduce this civilian energy technology.
All this happened in the era of Detente and CBM. How had that become possible? Read the rest of this entry »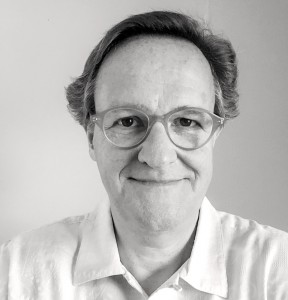 By Jan Oberg
Published on July 8, 2016, the day of the NATO Summit in Warsaw. It's the 5th in the TFF Series "The New Cold War"
Russia and NATO have offensive capacities and MIMACs (Military-Industrial-Media-Academic Complex) but NATO's is a much larger potential threat to Russia than the other way around
Why does an alliance with such an overwhelming superiority shout and scream and see ghosts on the horizon when, in reality, there are none?
Why does it seem to be intellectually unable to see things from the side of its opponent? Is the show of strength in reality a sign of weakness?
*
A threat consists of two main things: An intention to do something negative to you + a capability to actually carry it through – thus I + C.
Whenever NATO S-G Stoltenberg – a person who has gone through a serious personality change – speaks, he says nice things like: NATO does not seek confrontation and none of its moves are directed at Russia. NATO countries just have to protect themselves against Russia which they see as a threat.
Typically the talk is about an actor, a country, a leader – not about issues or trends that challenge the Alliance and certainly not that its own war adventures have weakened it in moral and legitimacy terms.
On their own side, NATO leaders buy none of – similar – Russian peace rhetorics. If you ask them why, they would say: Because as long as the Russians have offensive capabilities, there is also a risk that good/defensive official motives may – within weeks – be turned into an offensive, aggressive stance and we will be attacked. Can't trust them!
But NATO itself excels in offensive projects, plans and capabilities – such as forward positioning, bases, long-range bomber and fighter planes, Ballistic Missile Defense and nuclear weapons – nuclear weapons are by definition never defensive because of their unlimited destructive capacity and because they can, by definition, not be used on one's own territory.
To put it crudely: If you have no aggressive intentions directed at anyone – then scrap your offensive capabilities including long-range, particularly destructive and nuclear weapons and preserve only what can be used for defense – i.e. if you are attacked.
Why should you scrap the offensive elements? Because, no matter what you say about your intentions, the other side will see you as potential aggressive because you offensive weapons can reach them: If you don't plan to come to our territory, then why do you have systems that can reach our territory and create unspeakable destruction on our people and culture??
Upholding offensive arsenals is a clear indicator of the possibility that officially stated defensive intentions can change to the opposite – how should NATO otherwise feel threatened by today's Russia?
The eternal but non-credible threat needed by MIMAC
There are good-hearted people who believe that countries have competent experts who along a series of indicators measure and judge which security challenge are waiting in the future – and a series analyses of the threat towards their country on this or that time horizon.
The probability of each threat is also evaluated – to help politicians with limited budgets to allocate money to guard against some 'realistic' but not all possible/thinkable threats.
The – again very good-hearted – people believe that politicians and the industry then decide about the appropriate national defence, the necessary minimum of what we call a (military) defence policy and other measures to meet the challenges.
Unfortunately, as has been known since the last 50 years – except to politicians and the media – this description of security politics has nothing to do with reality.
Here is how it works, instead. Read the rest of this entry »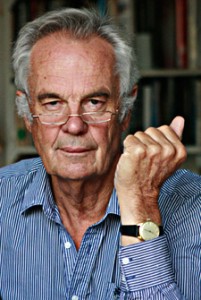 By Jonathan Power
June 7th. 2016.
The second article in the TFF Series on The New Cold War
George Orwell, the author of "Animal Farm" and "1984", was the first person to use the phrase "Cold War" in a 1945 newspaper article, written just after the nuclear bombing of Hiroshima and Nagasaki. He argued that "the surface of the earth is being parceled off into three great empires, each self-contained and cut off from contact with the outer world, and each ruled, under one disguise or another, by a self-elected oligarchy. He counted the US and Western Europe as one, the Soviet Union as the second and China as the third. He concluded that, "the atomic bomb is likeliest to put an end to large-scale wars at the cost of prolonging indefinitely a peace that is no peace".
I think he got it nearly right – or so it seems as a new Cold War erupts between the West and Russia and China spars with the US over the South China Sea and its islands.
Of course it's more complicated than that. China and Russia have a fair relationship. China and the US are perhaps doing nothing much more than annoying each other and the bonds of commerce and student exchanges bind both the elites and the populaces close together.
To me a new Cold War is nonsense on stilts. Even more than the original one.
George Kennan, the US former ambassador to Moscow and the author of how to contain the Soviet Union, always insisted that Stalin had no intention of rolling his tanks into Western Europe. As Robert Legvold summarizes Kennan's views in his interesting new book, "Cold War", "The threat the Soviet Union posed was political, a threat accentuated by these countries' vulnerability to Soviet subversion because of their economic frailty and political instability – a threat requiring a political and economic response, not a military one".
In 1948 Kennan wrote, as he observed the creation of Nato, "Why did they [Western leaders] wish to divert attention from a thoroughly justified and promising program of economic recovery by emphasizing a danger which did not actually exist but which might be brought into existence by too much discussion of the military balance and by the ostentatious stimulation of military rivalry?" Read the rest of this entry »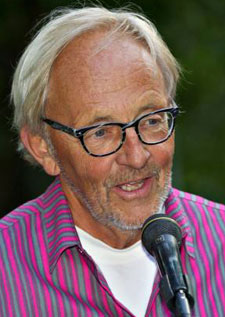 By Gunnar Westberg
Very pleasant meeting. We all agreed on everything. We follow you, Big Brother, in all your ventures, we are so happy you like us.
Reports and family pictures have appeared in media from a dinner with 350 guests. Nice laudatory speeches, not a disturbing critical word.
There is a final document on everything that was agreed, already beforehand.
I recommend no one to read the paper, you can't, it is such a soporific (= tending to induce drowsiness or sleep).
No journalist has so far given an overview, they fell asleep too, I guess. The section on Environment and on Energy seems good, but nothing new. The failure of the USA in energy conservation is not allowed to disturb in this Feel good report.
The section on Defence and Security is, however, very depressing. Read the rest of this entry »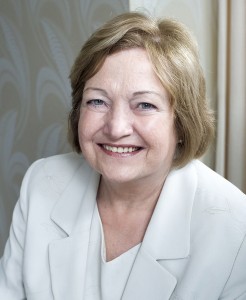 By Mairead Maguire
Press Release 19th April, 2016
Nobel Peace Laureate, Mairead Maguire, co-founder of The Peace People and TFF Associate, says from Rome:
"I believe we are at an important and hopeful turning point in human history – from violence to nonviolence and from war to peace"
Laity and religious meeting in Rome appeal to Pope Francis to share with the world an encyclical on nonviolence and just peace and for the church to no longer use or teach 'Just War theory'
It was a joy for me to join eighty people from around the world meeting in Rome 11-12th April, 2016, to contribute to the important discussion 'Nonviolence and Just Peace Contributing to the Catholic Understanding of and Commitment to Nonviolence'.
Members of the three day event co-hosted by the Pontifical Council for Justice and Peace and the International Catholic Peace Movement Organization, Pax Christi, strongly called on Pope Francis 'to share with the world an encyclical on nonviolence and Just Peace; and on the Church to 'no longer use or teach 'just war theory'; and continue advocating for the abolition of war and nuclear weapons'.
The statement of Appeal to the Pope also said:
'We believe there is no 'just war'. Too often the 'just war theory' has been used to endorse rather than prevent or limit war. Suggesting that a 'just war' is possible also undermines the moral imperative to develop tools and capacities for nonviolent transformation of conflict'.
The gathering in Rome consisted of lay people, theologians, members of religious congregations, priests and bishops from Africa, the Americas, Asia, Europe, the Middle East, and Oceania and the welcoming address was given by Cardinal Turkson of the Pontifical Council for Justice and Peace, who read a Statement from Pope Francis.
The Final Statement Read the rest of this entry »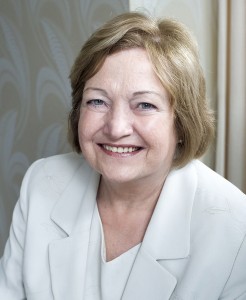 By Mairead Maguire
Nobel Peace Laureate, Co-Founder Peace People, Ireland and TFF Associate
When the President of Ireland, Michael D. Higgins, the Irish Military, Government Members, and many Irish people gathered in Dublin, on Easter Sunday 27th March, 2016 to remember the Easter Rising of l9l6, some of his challenging words were addressed to the young generation.
He encouraged them 'to imagine and to dream' and he said 'we wish them well as they make music and continue to dream'. The Leaders of l9l6 had political hopes and dreams. President Higgins said 'For the leaders of l9l6, their political hopes and aspirations for what a free Irish Republic might be, were linked to a rich Irish culture which they cherished and promoted.
Within that vision, their ancient Irish language and culture, informed by our history and migration, was central to everything for which they hoped and fought.'
I believe the men of l9l6 had a democratic right to their dreams of Irish self-determination and to work for Irish Freedom, but the violent method by which they fought for freedom was ethically and morally wrong. Read the rest of this entry »