Archive for the 'Disarmament' Category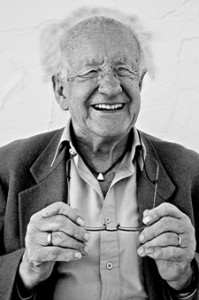 West of Jondal is Torsnes, named after the Nordic war god Thor with his Hammer, a center of the Viking era from 800 to 1050, only 250 years. Why so short? Successful with raids and colonization–Gardarike in Russia, Iceland, Greenland, Vineland in Canada. And then: fini. Why?
Because they had no future. Evil Lóki had killed Good Baldur–next to Torsnes is Belsnes=Baldursnes. They were doomed. Enters Christianity with Evil Satan and Good God, restoring hope. The end.
The Soviet Union Empire had no future: Communism was undefined. Enters Orthodox Christianity–Putin is a true believer–hope restored.
The United States Empire has no future: "allies" refuse to fight US wars and US capitalism increases inequality with reduced growth. Enter Campaigner Trump 'Making America Great Again' by buying-hiring American; President Trump making America isolated, violent, unequal–an autistic, psychotic, narcissistic, paranoid in a psycho-pathological exceptionalist, us-them paranoid state. A perfect fit for the worst.
2050 is only 33 years ahead; 33 years back is Orwell's 1984. Much happened.
The Berlin Wall collapsed in 1989; the Soviet Empire, Soviet Union and Communism followed. The US Empire declined, former clients refused to fight US wars, but not EU wars; eroding NATO.
The Cold war, threatening humanity with a nuclear arms race that in a hot war could obliterate the planet, melted away with a whimper.
China's incredible growth, also in world presence, from the Deng Xiaoping revolution in 1980, has been mainly within that period.
The attack on Muslim countries by a "US-led coalition" and the reaction by Al Qaeda and the Islamic State-Caliphate: in that period.
All over the world regionalization, ELAC-Economic Commission for Latin America and the Caribbean, African Unity/Union, EU, ASEAN; most states being too small, civilizations blocking for a world state.
All over the world non-dominant nations asserting themselves.
And all over the world, inspired from USA, women emancipating.
A new world, in only 33 years of rapidly accelerating history with another new world in the next 33 years. Some forecasts, using Western identification of units-variables prolonging trends and Daoist identification of holons-dialectics, forces-counterforces, yin/yang; to catch both continuous change and the discontinuous, jumpy changes.
Development, defined as satisfying basic human needs by lifting the bottom up; reduction of inequality can be achieved before 2050. The idea of food-water, clothing-housing, health-education for all has arrived and been well received (maybe not in the USA); one formula being the last two free, the first four subsidized with monthly cash to buy. Homo sapiens being homo faber and homo ludens, productive and playful with lifelong support, not lifelong struggle for sheer survival.
True, ground and river water are scarce but ocean water is not, obtainable by boiling with parabolic mirrors, capturing the vapor.
Environment, defined as satisfying basic nature needs, diversity and symbiosis. Fighting CO2 omission, a bilateral relation for a very complex reality, is much too simplistic, fighting CFCs destroying the ozone layer and symbiosis, strengthening the diversity of biota and abiota beyond using only renewable resources make good sense.
Individuals stop smoking if they attribute death from lung cancer to smoking. A catastrophe attributed to insulting nature's needs may elicit remedial action from collectivities. Likely to happen, but better pro-actio than re-actio. A key: the darker the earth the more heating by solar energy; cities are darker than villages. Therefore, move out from big cities ruled by elites to small local units ruled by people.
Peace, defined negatively as absence of parties being bad to each other, and positively as parties being good to each other–at the mega-macro-meso-micro levels–depends on ability to solve underlying conflicts and to concile underlying traumas–possibly increasing.
Forecasts for twenty cases spanning the world and the levels: Read the rest of this entry »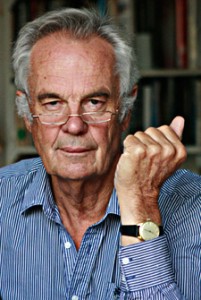 By Jonathan Power
June 6th 2017
It was all smiles out on the range last week when, against a deep blue sky, an American interceptor rocket took out an incoming "enemy" long-range, missile (which in a real attack would be carrying a nuclear warhead). Generals and Congressmen and women jumped for joy.
But what was there to be joyous about?
Over the decades of the Cold War the nuclear deterrent was supposed to be the instrument that kept the peace. MAD, it was called- Mutually Assured Destruction. Simply put, if you attacked me you might catch me by surprise and destroy many of my cities and military bases, but in fact you wouldn't dare do it because beyond surprise is my "second-strike force". Hidden away, deep underground, invulnerable to attack, I can retaliate with that.
So in real life you will not dare attack me and I won't attack you. That is a stalemate. That is deterrence.
Forget morality, forget the chance of a rogue or accidental launch – this is what the military say kept the peace throughout the Cold War, and maybe still does as the ice cap returns, argue its supporters.
However, if there is now going to be a big jump in technology and you can intercept my second-strike with your interceptor rockets we no longer have the surety of MAD. I'm wide open and you can "get me". You no longer fear retaliation and I will have no choice but to surrender after you have demolished some of my cities and military bases.
Fortunately, the technology is still in its early stages. Read the rest of this entry »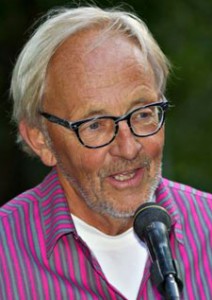 By Gunnar Westberg
TFF Board member
April 17, 2017
North Korea was utterly destroyed in the Korean war. The people of DPRK, the Democratic People's Republic of Korea, are not allowed to forget that USA considered using nuclear weapons against them.
There are frequent exercises when the population is rushed into underground shelters where they have to stay for days. The perceived, and maybe overblown, threats from the South are an effective way in raising support for the political leaders.
The leaders of DPRK believe that their nuclear weapons will deter an attack from the south. Look at Khadafi in Libya, they say, he gave up his nukes and was attacked. Saddam Hussein had no nukes, he was attacked. We shall not give up the nuclear deterrent as long as we are under threat.
In 1991 USA withdraw all nuclear weapons from South Korea. Subsequently North Korea and South Korea signed the Joint Declaration on the Denuclearization of the Korean Peninsula, whereby both sides promised they would "not test, manufacture, produce, receive, possess, store, deploy or use nuclear weapons".
The North Korean nuclear weapons program was mothballed for a longtime. However, the inspections and negotiations were repeatedly interrupted and the whole agreement was several times in jeopardy.
In 1994 the previous US President Jimmy Carter travelled to Pyongyang to meet with DPRK president Kim Il Sung. Read the rest of this entry »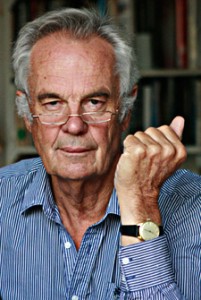 By Jonathan Power
May 9th 2017
Does anyone, however well-informed, know what President Donald Trump thinks about President Vladimir Putin? I hazard a guess that he is still more pro than anti, only he doesn't quite know where to begin.
It's time overdue that they met and hammered out on the anvil what their mutual interests are.
Presidents Bill Clinton, George W. Bush and Barack Obama have left a legacy that makes it hard for Trump to manoeuvre. They have trampled not so much on Putin but on Russia's core interests.
When Putin's predecessor, Boris Yeltsin, and later Putin himself were lobbying for what the last Soviet leader, Mikhael Gorbachev, had called a "common European house" they were taking heed of a Russian mood to drive through a new entente.
But there was no financial aid, as there was with Germany and Japan after World War 2. There was no move to envelop Russia into the EU's family. With NATO the Russians were soon faced with expansion, taking in most of the Soviet Union's former European allies.
The critical turning point was probably December 1, 1994 when the Russian, western-minded foreign minister, Andrei Kozyrev travelled to Brussels Read the rest of this entry »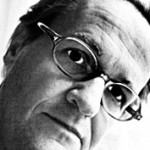 By Jan Oberg
It's soon 16 years ago when the invasion of Afghanistan took place – October 7, 2001 or 10/7, a date no one remembers like 9/11.
And Afghanistan had nothing to do with the terrible attack on September 11, but had to be punished anyhow. Out of proportion, no proportionality.
Now there are discussions about increasing the troop level again. What if someone reasonable intellectual asked the questions: What is it we are doing wrong?
So, I ask for heuristic – provocative – purpose: What would be left of US foreign policy if that country did not have weapons?
And I offer a short answer.
TFF Live
April 12, 2017
The secretaries of state, Tillerson and Lavrov meet today. We seem to enter a stage of what must appropriately be perceived as a frosty new Cold War.
In the worst of cases this can lead to a new Cuban Missile Crisis. God forbid!
And a few words about Western mainstream media unwillingness to deal with NATO criticism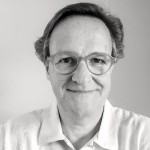 By Jan Oberg
It's as amazing as it is frightening how the West – a group of countries allegedly fighting for truth against propaganda and fake news by others – leads exactly that game itself.
And so is the degree to which Western allegedly free media – meaning free also of political powers that be – continue to ask no questions and do no research. We are obviously living in the post-intellectual age, knowledge having been replaced by marketed and more or less invented, elite self-serving narratives. For instance…
Take a close look at what Gen. Curtis M. Scaparrotti, commander of U.S. European Command, says when testifying before the US House Armed Service Committee. He is also SACEUR – Supreme Allied Commander Europe, the man whose views and actions will decide the fate of 500+ Europeans should there be a major war in this region of the world.
What is says is plain irresponsible. It's beyond the rational. While it may not be fake news, it's an example of ignored, omitted news.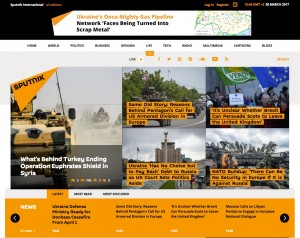 He blows up beyond recognition the so-called Russian threat. There is no single evidence of it in his statement – why it would happen, how, where, with what motives the Moscow would have and – in particular – how likely it is to become reality. He merely asserts it – based upon a wildly exaggerated estimate of his own authority: Read the rest of this entry »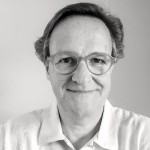 By Jan Oberg



Lund, Sweden – March 24, 2017




Can the almost total destruction of Eastern Aleppo be used constructively? 



Only if we are willing to ask and dialogue about this: 



Why does the world go on investing US$ 2000 billion annually in warfare and US$ 30 in all the UN does – only to create destruction of people, places, past and future?



How absurd, how meaningless – indeed how far must it go to destroy the West itself – before we learn to conflict intelligently?

The Meaninglessness Of War by Jan Oberg on Exposure



•



I've see much destruction during my work in conflict zones the last 25 years. But nothing compares with Aleppo and the destruction of Syria and its people.


Nothing – absolutely nothing – can justify this barbarian process, not even an alleged dictatorship and ruthless regime policies. 



We must learn from Aleppo and all the other places:


- to hate violence and war, not each other;

- to stop siding with some presumed good violence that shall combat evil violence because there is no (good) violence that is better than dialogue;



- to criminalize arms trade to conflict zones and never let a private arms trader or goverment at large when they profit and make peace impossible;



- to learn the tools of conflict-resolution and do what we have all promised to do: struggle first for peace by peaceful means as stated in the UN Charter.



• 



My photo series "The Meaninglessness of War: Aleppo" aim to encourage you to think deeply – much deeper than siding with one or the other side. 



We need a tectonic shift in the theories and practises of international politics and conflict management. ASAP.



Otherwise the rest will one day be just that: Silence. 



A global Aleppo.



Side instead with peace, decency, truth and humanity. And learn your Gandhi and other wise thinkers. Get out of the box! The group think! 



And the future of the world will be so much more promising. Even bright.
The Meaninglessness Of War: Aleppo
All the photo series at Exposure.
•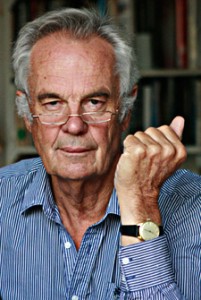 By Jonathan Power
March 21st. 2017
Once again the media is presenting us with the images of the mother of all famines – stretching from the Yemen to Somalia, to Sudan and South Sudan, to the Central African Republic, to northern Nigeria.
It's a bad famine but there have been bad famines in the not so distant past – the great Ethiopian one in 1985 which triggered the rock star, Bob Geldorf, to organise a massive world-wide popular response. (I remember running with tens of thousands of other campaigners in London's Hyde Park.)
Before that, in 1974 at the World Food Conference, there was a real feeling that the world was running out of food and dramatic new policies must be put in place by the richer countries.
They were and much progress was made. Between 1990 and 2015 the proportion of children under five who were malnourished fell from 25% to 14% of the world's children. People who are still underfed are less severely so. Their average shortfall in calories fell from 170 a day in 1990 to 88 a day last year.
Increased food production is happening all over the place.
In Rwanda peasant farmers produced in 2015 792,000 tons of grain which was more than three times as much as in 2000. In Ethiopia cereal production tripled between 2000 and 2014. Cameroon, Ghana, Zambia, Nigeria and Kenya have all over the past decade increased their harvest by 50%.
If one deducts from the African statistics the famine in parts of the east and northern Nigeria then African progress looks especially good.
West Africa in particular has shown Read the rest of this entry »