Archive for the 'NATO' Category
By Jan Oberg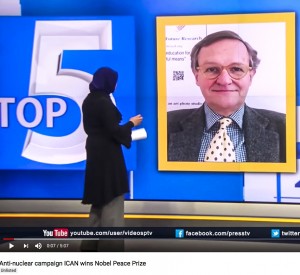 Jan Oberg's comments to Iran's PressTV on this happy occasion.
Jan Oberg comments on PressTV and argues also for a mass movement of concerned citizens/taxpayers who have received less and less peace over the almost 70 years the alliance has existed.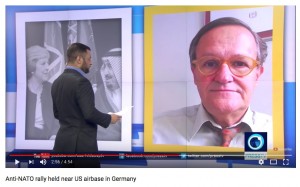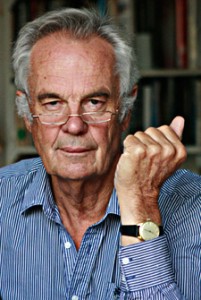 By Jonathan Power
Does President Donald Trump (aka "Fire and Fury") know what a nuclear war would be like?
I ask the question because President Roland Reagan confessed he did not until he decided to look at some movies (once an actor, he was a cinema man), like "On the Beach" that depicted a nuclear war. The exercise changed his thinking and he became an anti-nuclear weapons militant. Together with Soviet President Mikhail Gorbachev they cut their nuclear stockpiles sharply.
They also came near an agreement to destroy all their nuclear weapons.
The blasts at the end of the Second World War in Hiroshima and Nagasaki can now be repeated hundreds of thousand times. The remains would not just be the broken arches of the Caesars, the abandoned viaducts and moss-covered temples of the Incas, the desolation of one of the pulsating hearts of Europe, Dresden, but millions of square miles of uninhabitable desolation and a suffering which would incorporate more agony than the sum of past history.
It would be a time when the living would envy the dead and it would be a world which might well have destroyed the legacy of law, order and love that successive generations have handed over the centuries to one another. Read the rest of this entry »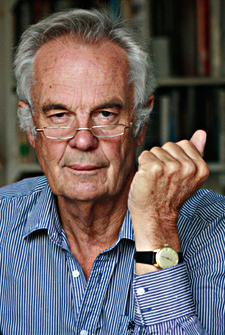 By Jonathan Power
August 1, 2017
Now a few recent words from Jack Matlock who was US ambassador to Moscow under presidents Reagan and Bush senior:
"The Ukraine crisis is a product, in large part, of the policy of indefinite expansion of Nato to the east. If there had been no possibility of Ukraine ever becoming part of Nato, and therefore Sevastopol (the ex-Soviet naval port in Crimea) becoming a Nato base Russia would not have invaded Crimea."
He goes on to say: "Americans have lived for nearly two centuries with the Monroe Doctrine [which forbids non-Americans to seize land or intervene in Latin America]. Why don't we understand that other countries are sensitive about military bases from potential rivals not only coming up to their borders, but taking land which historically they have considered theirs.
These are extremely emotional issues – issues that are made to order for any authoritarian leader that wants to strengthen his rule". In a recent issue of Foreign Affairs, Alexander Lukin, vice-president of the Diplomatic Academy of the Russian Ministry of Foreign Affairs, adds a point: "It was only a matter of time before Russia finally reacted to Western encirclement".
Matlock's final point is that, "You have almost a clique in Washington that just can't look at any atrocity in the world without wanting the US to get involved militarily." [Despite Iraq and Libya which are falling to pieces, perhaps to be followed by Afghanistan.]
Matlock was the top Soviet expert in the Reagan Administration before he became ambassador. His great predecessor in this role, George Kennan, went to his grave warning that an expansion of Nato would be totally counterproductive. Read the rest of this entry »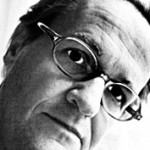 By Jan Oberg
Comments to Op-Ed page of Russia Today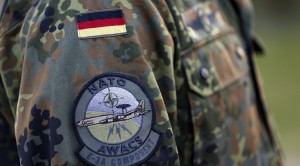 Turkey is increasingly at odds with NATO and its departure from democracy and loyalty with other NATO members should give NATO solid reasons for solid concern.
However, NATO Secretary-General, Jens Stoltenberg, seems to still praise Turkey's "democratic institutions" at the time of the coup attempt one year ago.
Here's the German edition of this article.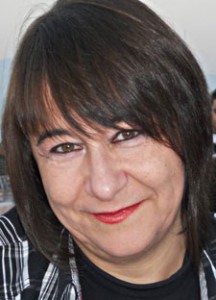 By Biljana Vankovska
Text of report by Macedonian newspaper Nova Makedonija on 12 June
Commentary by Biljana Vankovska: "Russia ante portas!"
The UK The Guardian recently issued a bombastic report based on certain intelligence leaks, apparently resembling WikiLeaks, that revealed the big and terrifying secret of the Russian bad boys working on Macedonia's distancing from the West for nearly 10 years through the use of old-fashioned methods (strange and mysterious spies and conspirators) and sophisticated means of influence via public diplomacy and "soft power".
This crown "evidence" has fitted in perfectly with the subtle campaign that a number of national media has been leading for a while now, promoting the "intimidating notion" of the Macedonians regarding Russia as a friendly country. An opinion poll on our foreign political orientations has indicated that as many as 17 per cent of the respondents have a positive view on Russia.
Imagine, these impertinent persons have dared reduce the incredible 95 per cent of people who support the West, which was typical only of [Albanian communist leader] Enver Hoxha's Albania and Bulgaria during [Bulgarian communist leader] Zhivkov's era!
This thesis is being reiterated ad nauseam and serves a double purpose: first, it should prove the harmful effects of the perfidious policies of the VMRO-DPMNE's [Internal Macedonian Revolutionary Organization-Democratic Party for Macedonian National Unity] fake patriots and, second, such an approach of the journalists' genuine shock and concern is a preventive disciplinary measure for those who – Heaven forbid – would dare criticise the West.
It is interesting that The Guardian report deals with the "self-leakage" of the Macedonian Counterintelligence Agency and that the text was prepared by famous Macedonian journalists.
The story of Russia's clout, spread through the media propaganda of our journalists who think that it is virtuous to play into the West's hands, has (once again) imposed our country as an instrument to settle a score between the great powers. Read the rest of this entry »
By Jan Oberg
The Debate on PressTV with Jim Walsh, MIT
And here the link to a partial transcript