Archive for the 'Egypt' Category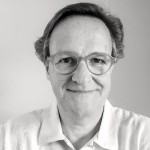 By Jan Oberg
The role – again – of marketing companies in selling wars
Few wars have been so thoroughly media-managed and marketing-loaded as that on Syria. No wonder arms deals are too – otherwise citizens around the world would protest loudly that their tax money is spent on destruction and more destruction and all the promises of the past that this – or that – arms deal will increase security and peace in the world have turned out to be fake information – disinformation – and an integral part of what can only be termed "fearology" by governments against their own people.
One must therefore welcome Russia Today's excellent research by Alexey Yaroshevsky also on this dimension.
This report is high-speed but listen carefully to it as it points out two US companies associated with this deal and US-Saudi relations with questionable image – a report that also highlight to some extent the roles of both Bill and Hillary Clinton in all this: the Qorvis MSLGroup and Burson-Marsteller.
In passing one cannot but deplore that it is Russia Today, not its Western peers, that does the research on the role of PR and marketing firms.
NATO in Gulf with Denmark as a liaison?
Back to NATO in Kuwait and what it may mean.
Here is what the United Arab Emirates' daily The National reported on January 24, 2017. Interestingly, Kuwait, Qatar, Bahrain and the UAE are members of ICI – the Istanbul Cooperation Initiative – while Saudi Arabia and Oman plan to join. This is exactly the coalition we have mentioned above.
Three days later the same sources quotes the Danish ambassador in the UAE: "Nato officials are expected to visit in coming months after the Danish embassy in Abu Dhabi becomes the country's go-between with the bloc, said Merete Juhl, the Danish ambassador. Read the rest of this entry »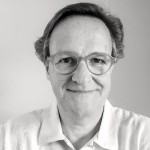 By Jan Oberg
Three perspectives on the Syrian conflict formation
The Syrian conflict formation is hugely more complicated than we've been told by Western politicians (all mainstream in spite of democratic features) and mainstream/dependent media.
To some there are only internal aspects and it's called a civil war only. That's a necessary but not sufficient aspect.
The same goes for the only regional perspective focusing on e.g. the Israel-Palestine conflict, Iran's, Saudi-Arabia's, Turkey's roles and policies.
To others, everything can be explained from the point of view of Western interventionism/imperialism. That's also a necessary but not sufficient aspect.
To understand anything of the Syrian conflict formation – and there are very many layers, dimensions and participants over the last 100 years – we need all three basic approaches.
But given that Westerners are likely to have been informed by Western media and politicians they are likely to grossly underestimate the third, the Western-global dimension.
And that narrative is likely to be politically correct, to underestimate the nasty sides of the West the last good 100 years in the region and present the West as basically good guys interested in peace, democracy and freedom.
This bias has been reinforced by what is probably the most massive marketing/public relation effort in any modern war – in the style of the fake news story about Saddam's soldiers throwing out babies from their incubators in Kuwait City. In order words, pure invention/lies/planted stories/rumours and PSYOPs – psychological operations selling unverifiable stories to influence our hearts and mind in a single policy-promoting direction.
The US/CIA involvement in Syria over the last 68 years is well-documented and easy to access – but never pointed out by the intellectually lazy who think it is enough to just point out that everything is the fault of the "dictator" and his "regime".
The US worked on deliberately de-stabilising Syria years before 2011 (as documented by WikiLeaks and others) when the peaceful demonstrations took place. The Western military support to RIOTs (Rebels, Insurgents, Opposition and Terrorists – most of the latter) was stepped up and while many point out that the US under Obama didn't "do anything", it can be argued that NATO countries acted in a variety of ways, too many and wrong-headed ways – none of them serving a politically negotiated solution, peace or democracy in Syria.
The agenda was foreign interference, promoted military foreign presence (aggression) in international law terms and regime change. One more regimes change, that is, after the earlier completely failed ones in Iraq and Libya.
A series of Western NGOs – no longer Non but NEAR-Governmental Organisations – were part and parcel of the policy, increasingly involved and funded by the Western/NATO/Turkish-Saudi-Gulf-Israeli strategy of de-stabilization – such as US-based Avaaz and French foreign ministry manufactured media outfits such as the Syrian Media Incubator Aleppo Media Centre, the SMART News Agency, the media work of the White Helmets which did humanitarian work only among RIOT fighters and relatives (and stole the name of Syrian Civilian Defence from Syria's own organisation with that name from 1953).
They came in on the civilian media narrative-creating side. And there are others. Since the days of Yugoslavia, think tanks, human rights and humanitarian organisations have been drawn in – and accepted – to serve specific political interventionist agendas in spite of calling themselves independent, not-for-profit etc. This co-optations spells, potentially, the end of civil society as well as of the open and critical debate about governments' policies.
All of this continued and was stepped up also after it had become clear that the legitimate, peaceful, democratic, anti-govenment opposition in Syria had been completely sidelined and/or overtaken by Syrian militants and foreigners with guns in their hands.
The West did not get cold feet, it stepped up it regime-change policies in all kinds of ways, regrettably also by massive NGO-investments in proxi- and other pro-war campaigns.
No one thought of the consequences for the huge majority of the innocent Syrian people who had never touched a gun, or thought of doing so.
And two more perspectives: Don't focus on the violence and the evil guy only – it's war-promoting
No one seems to even have asked the question Read the rest of this entry »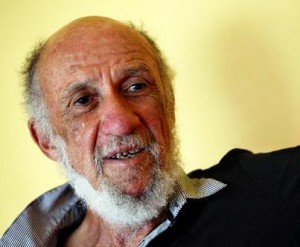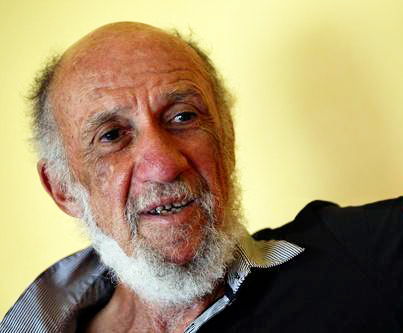 By Richard Falk
August 10, 2016
Prefatory Note
An earlier version was published by Middle East Eye on August 10, 2016. It seems so important at this time for the sake of the future of Turkey that the West look at the country and its political circumstances in a far more balanced way than how the situation has been portrayed since the coup. How to explain this imbalance is another matterthat should be explored at some point, but for now is largely put aside.
Much uncertainty remains in Turkey, but there is enough evidence of positive tendencies to raise a tentative banner of hope. Being a witness to the political atmosphere in Turkey that has emerged after the failed coup of July 15th puts me at odds with the secular consensus in the West, which looks up at the sky and sees only dark, ominous clouds of human rights abuse and autocratic leadership.
What I have experienced and observed so far is quite different, a sky with much blue in it.
There are two opposed, although overlapping, tendencies present that seemed to be responsive to the political priorities that top the post-coup government agenda: sustaining the anti-coup unity by shifting political gears within the AKP leadership circles in the direction of "inclusive democracy" and pragmatism, and with it, a retreat from the polarizing claims of "majoritarian democracy" that greatly intensified after the 2011 national elections and were particularly evident in the clumsy, unacceptable way the Turkish government handled the Gezi Park demonstrations two years later.
The most important concrete embodiment of this post-15 July move toward inclusiveness has been a series of initatives intended to create a common front between the three leading political parties in the country, including the CHP (secular mainstream) and MHP (nationalist rightest) opposition parties.
This has been reinforced by several other developments, Read the rest of this entry »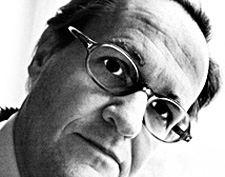 By Jan Oberg
Please try Google "Gulf states want nuclear weapons against Iran – Israel " and only one Western mainstream media will appear, an excellent article by The Telegraph's Raf Sanchez in Jerusalem.
The only other media carrying the story is Russia Today and Vigilant Citizen and MintPress News also carries the story and offers a wider background
What is this about?A new coalition?
So the usual Western media filter, meaning it must be interesting. And it is a quite sensational story: Saudi Arabia and Israel are up to a nuclear mischief against a country that has just been prevented from acquiring nuclear weapons by means of a huge legally binding document, UN Security Council endorsement and extremely tight monitoring mechanism. What's it about?
It's about Israel's defence minister Moshe Ya'alon saying in public at the recent Munich conference that Arab states are "not willing to sit quietly with Iran on the brink of a nuclear bomb".
He thinks that Iran was liable to break the agreement as their economic situation improves with the lifting of international sanctions. Ya'alon is quoted as saying that "I speak about the Gulf states and North African states too…For them, Iran and the Muslim Brotherhood are the enemy. Iran is the bad guy for us and for the Sunni regimes. They are not shaking hands [with Israelis] in public, but we meet in closed rooms."
So not only Jordan's monarchy and Egypt's dictatorship but also Gulf and North African states: A coalition lead by Saudi Arabia and Israel – Israel as the only nuclear weapons power in the region and Saudi Arabia as the most likely next nuclear weapons state.
For much too long the world's attention has been on Iran's imagined nuclear weapons, not on the dozens or hundreds real nukes that Israel possesses as a non-member of which is the Non-Proliferation Treaty (NPT).
One can say that Israel and Saudi Arabia lost the political battle against the nuclear deal with Iran concluded with the five permanent UNSC members and Germany last year – and now will do their utmost to use Iran's non-nuclear weapons status as a pretext for others going nuclear against, predominantly, Iran.
Propaganda hysteria dominates in an age where knowledge plays a diminishing role
The problem for them, however, is that Iran will be difficult to sell as a real threat – but we live of course in Read the rest of this entry »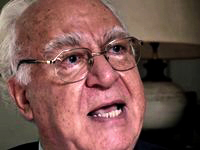 By Farhang Jahanpour
Since achieving their independence from Western colonialism, most Arab countries have never experienced events such as they have seen during the past few years. The demonstrators in Tunisia got rid of their autocratic ruler in a remarkably short time.
And the events in Egypt starting exactly five years ago today (25 January, 2015) spelled the end of Hosni Mubarak's regime. The fire of revolutions and uprisings spread to other Arab countries, and are still continuing.
Although those revolutions have not yet led to any lasting democracy or improvements in the lives of their citizens, nevertheless, what has happened during the past five years cannot be reversed, no matter how hard the autocratic rulers try to set the clock back.
For better or worse, the Arab world is undergoing profound changes, which will affect both the lives of Arab citizens and the relations between those countries and the rest of the world for a long time to come.
Let us remember that the Prague Spring began on 5 January 1968, but it took more than another two decades for East European countries to achieve their independence and a greater degree of democracy. The Prague Spring was short-lived, as was the Arab Spring, but the spark that it ignited never died.
The spark of the revolution in Tunisia was an Read the rest of this entry »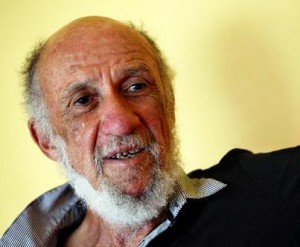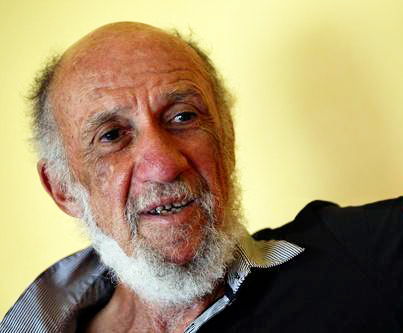 By Richard Falk
There are many disturbing signs that the West is creating conditions in the Middle East and Asia that could produce a wider war, most likely a new Cold War, containing, as well, menacing risks of World War III. The reckless confrontation with Russia along its borders, reinforced by provocative weapons deployments in several NATO countries and the promotion of governing regimes hostile to Russia in such countries as Ukraine and Georgia seems to exhibit Cold War nostalgia, and is certainly not the way to preserve peace.
Add to this the increasingly belligerent approach recently taken by the United States naval officers and defense officials to China with respect to island disputes and navigational rights in the South China Seas. Such posturing has all the ingredients needed for intensifying international conflict, giving a militarist signature to Obama's 'pivot to Asia.'
These developments are happening during the supposedly conflict averse Obama presidency. Looking ahead to new leadership, even the most optimistic scenario that brings Hillary Clinton to the White House is sure to make these pre-war drum beats even louder.
From a more detached perspective it is fair to observe that Obama seems rather peace-oriented only because American political leaders and the Beltway/media mainstream have become so accustomed to relying on military solutions whether successful or not, whether dangerous and wasteful or not, that is, only by comparison with more hawkish alternatives.
The current paranoid political atmosphere in the United States is a further relevant concern, calling for police state governmental authority at home, increased weapons budgets, and the continuing militarization of policing and law enforcement.
Such moves encourage an even more militaristic approach to foreign challenges that seem aimed at American and Israeli interests by ISIS, Iran, and China. Read the rest of this entry »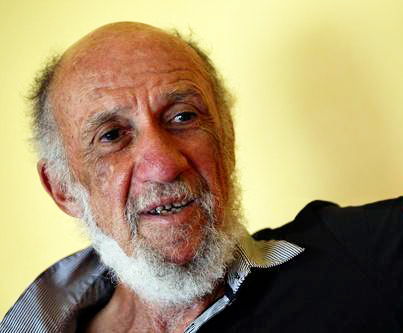 By Richard Falk
Prefatory Note: What follows is a modified version of the Morton-Kenney annual public lecture given at the University of Southern Illinois in Carbondale on November 18, 2015 under the joint sponsorship of the Department of Political Science and the Paul Simon Public Policy Institute.
The Failure of U.S. Foreign Policy in the Middle East
While focusing on the 'failure' of American foreign policy in the Middle East it is relevant to acknowledge that given the circumstances of the region failure to some degree was probably unavoidable. The argument put forward here is that the degree and form of failure reflected avoidable choices that could and should have been corrected, or at least mitigated over time, but by and large this has not happened and it is important to understand why.
This analysis concludes with a consideration of three correctible mistakes of policy.
It is also true that the Middle East is a region of great complexity reflecting overlapping contradictory features at all levels of political organization, especially the interplay of ethnic, tribal, and religious tensions internal to states as intensified by regional and geopolitical actors pursuing antagonistic policy agendas. Additionally, of particular importance recently is the emergence of non-state actors and movements that accord priority to the establishment and control of non-territorial political communities, giving primary legitimacy to Islamic affinities while withdrawing legitimacy from the modern state as it took shape in Western Europe. Comprehending this complexity requires attention to historical and cultural background, societal context, and shifting grand strategies of geopolitical actors.
I.
From many points of view American foreign policy in the Middle East has been worse than a disappointment. It has been an outright failure, especially in the period following the 9/11 attacks of 2001. Even such an ardent supporter and collaborator of the U.S. government as Tony Blair, the former Prime Minister of the United Kingdom, has acknowledged as much in a recent set of comments where he basically says that the West has tried everything, and whatever the tactics were relied upon, the outcome was one of frustration and failure. Read the rest of this entry »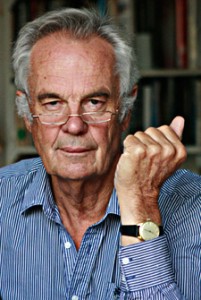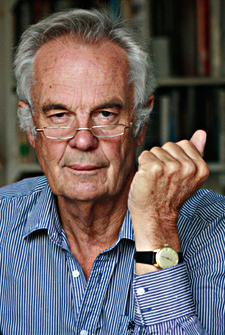 By Jonathan Power
So Putin on Monday met Obama. They are going to cooperate against ISIS, the world's worst problem. President Vladimir Putin says we should not be surprised to see Russian jets working cooperatively – even coordinating – with the US on missile attacks.
Even with both powers working in tandem it will be uphill work. ISIS has attracted over 30,000 foreign fighters, according to a UN Security Council report. At least 2,000 from Russia and ex-Soviet territories are in their number. (In contrast to Russia the US is more threatened by domestic, non-Muslim, terrorists than Muslim extremists.)
Will rapprochement over Syria and ISIS wind the clock back to the benign US-Russia relationship that was begun with President Barack Obama's early "re-set" which led to, among other things, a significant agreement on reducing nuclear arms? Read the rest of this entry »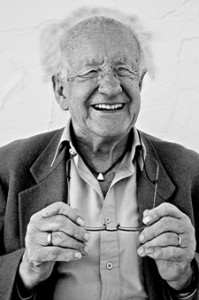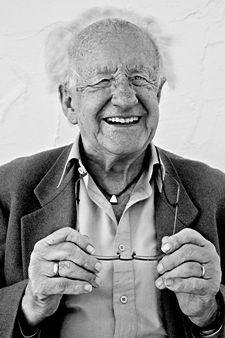 By Johan Galtung and Naakow Hayford
There is much to agree with Robert D. Kaplan's 25 May 2015 publication in Foreign Policy in his well-informed analysis. And very much to disagree with, especially his wrong remedy.
Kaplan ascribes the present "chaos" – as if major changes can be orderly or take place under old much praised "order" and "stability" – to the break-down of imperialisms, in plural, starting with the collapse of the Ottoman Empire in 1918. And he manages the incredible: not a single word about who gave them that death blow: Sykes-Picot, UK-France, helped by czarist Russia. Analysis?
However, he has much positive to say about the Empire-Caliphate as an order where diverse groups had very few territorial disputes (the millet system). But he does not draw the obvious conclusion: maybe there is a longing in the whole region back to that order–without Istanbul?
True, it is Sunni but do not leave out the possibility of some genius bridging the Sunni-Shia gap by creating a political-economic-military community including both Iran and a new Saudi orientation. Kaplan leaves no opening for any such potential, even though it is desired by millions in the region. More important than ISIS is the yearning for a caliphate. That is the driving force behind ISIS.
Rather, Kaplan sees the rise of the Islamic State as a result of the collapse of the European empire Read the rest of this entry »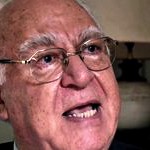 By Farhang Jahanpour
While hailing the so-called "framework agreement" on the nuclear deal with Iran reached in Lausanne on 2 April 2015 as a great political achievement, President Barack Obama also announced that he would invite the Gulf Cooperation Council (GCC) leaders to Washington and to Camp David to inform them about the deal and allay their fears.
Just like the Israeli Prime Minister Benjamin Netanyahu, some Arab leaders had also expressed their opposition to the deal. Netanyahu has often described Iran as an "existential threat" to Israel and has condemned the tentative deal between Iran and six global powers, the so-called P5+1 (the United States, China, Russia, the United Kingdom, France and Germany), as "a very bad deal".
While not using Netanyahu's over-the-top rhetoric, nevertheless, some Arab leaders have expressed the view that Iran's re-entry into the international community after decades of relative isolation would mean that the West's and particularly Washington's loyalties would henceforth be divided between them and Iran, and that they would lose their pivotal position that they have held since Iran's Islamic revolution.
This is why President Obama felt Read the rest of this entry »