Archive for the 'Africa' Category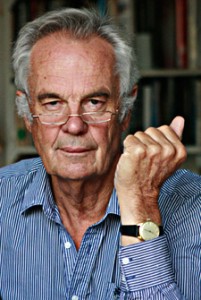 By Jonathan Power
March 21st. 2017
Once again the media is presenting us with the images of the mother of all famines – stretching from the Yemen to Somalia, to Sudan and South Sudan, to the Central African Republic, to northern Nigeria.
It's a bad famine but there have been bad famines in the not so distant past – the great Ethiopian one in 1985 which triggered the rock star, Bob Geldorf, to organise a massive world-wide popular response. (I remember running with tens of thousands of other campaigners in London's Hyde Park.)
Before that, in 1974 at the World Food Conference, there was a real feeling that the world was running out of food and dramatic new policies must be put in place by the richer countries.
They were and much progress was made. Between 1990 and 2015 the proportion of children under five who were malnourished fell from 25% to 14% of the world's children. People who are still underfed are less severely so. Their average shortfall in calories fell from 170 a day in 1990 to 88 a day last year.
Increased food production is happening all over the place.
In Rwanda peasant farmers produced in 2015 792,000 tons of grain which was more than three times as much as in 2000. In Ethiopia cereal production tripled between 2000 and 2014. Cameroon, Ghana, Zambia, Nigeria and Kenya have all over the past decade increased their harvest by 50%.
If one deducts from the African statistics the famine in parts of the east and northern Nigeria then African progress looks especially good.
West Africa in particular has shown Read the rest of this entry »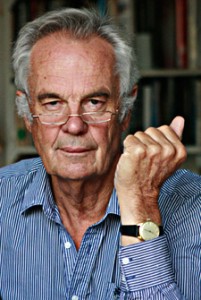 By Jonathan Power
November 1st. 2016
Many African leaders have been angry for a number of years that the International Criminal Court and the affiliated Rwanda and Sierra Leone war crimes courts appear to have focused exclusively on African war criminals- in Rwanda, Liberia, Sierra Leone, Congo, Ivory Coast, Uganda, Kenya and Somalia.
Last month the South African government announced its intention to withdraw from the ICC. Burundi said it had already made such a decision. Then, after those two, came Gambia and now observers are saying there may be others that will follow.
Yet over the years it is the African states themselves that have made most of the referrals to the ICC. An African woman is the Court's chief prosecutor. Five of the 17 judges are African.
In the last few years there have been a number of self-referrals to the ICC by Uganda, the Democratic Republic of Congo, Cote d'Ivoire, Mali, Central African Republic (twice), the Comoros and, as recently as September, Gabon.They are countries that have been plagued by viscious, no-holds barred, insurgencies.
African governments were prompt in arresting suspect leaders of the genocide in Rwanda who had tried to hide away in nearby countries. African countries whilst complaining out of one side of their mouth have been out of the other side forcefully making use of the ICC for their own good purposes.
Today, if one looks at all the courts in the round, since the founding of the War Crimes Tribunal for ex-Yugoslavia in 1993 and then the creation of the international UN-supervised courts for East Timor and Cambodia, there have been a good number of ex-Yugoslavs, Cambodians, Indonesians, East Timorese tried and convicted. It is not just Africans.
Moreover, the ICC prosecutor is currently investigating war crimes in a number of other countries Read the rest of this entry »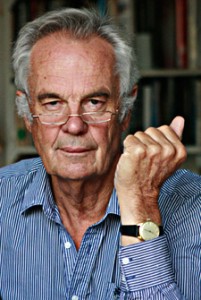 By Jonathan Power
October 11th 2016.
Africa up or down? After 10 years of quite remarkable growth across the continent most countries are experiencing a downturn, with average growth nearer 3.75% than 5% as before.
Nigeria, the continent's most populous country with its largest economy, was at one time growing year after year at 7+%. Now it looks like it's heading for recession and a growth rate pointing to zero.
It has been hit by a six-fold whammy – oil prices sharply down, the effects of the great recession in the industrialised countries, the Chinese economy slowing, bad economic and foreign exchange policies under the relatively new president, Muhammadu Buhari, increased corruption under his predecessor, Goodluck Jonathan, and the war against Boko Haram in the far north.
Nevertheless, Nigeria's non-oil sector- agriculture and manufacturing- improved steadily until 2015, but now has plateaued. Some economists have said that since that Nigerians can't get richer from oil they are being forced to diversify.
Most African countries don't have such a string of problems. Star performers, such as Tanzania, Uganda, Kenya, Senegal, Rwanda, Mauritius, Ghana and Ivory Coast, have avoided much of this turbulence. They have benefited from low oil prices, good economic policies, wise investment, an emphasis on industrialisation and an ability to attract foreign aid. Also from the lack of wars.
Although the number of wars across the continent has fallen sharply Read the rest of this entry »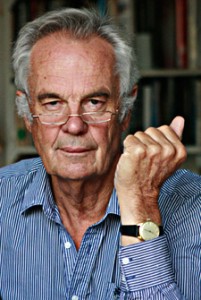 By Jonathan Power
If there is one man in Africa who combines kindness, authoritarianism of right and rationed proportions with nevertheless a deep commitment to democracy, business proficiency learnt on his now large-scale farms, political nous that outsmarts all competitors, a demanding Christian belief, honed while he was in prison for 3 years under the military dictatorship and a not overdone portion of charisma, it is Olusegun Obasanjo, the man who returned Nigeria, Africa's most populated country and largest economy, to democracy twice and was himself the elected president for 8 years from 1999 to 2007.
No wonder a majority of Nigerians consider the Obasanjo years as the best in Nigeria's history.
I have to say in my 40 years of being a writer on foreign affairs and interviewing over 60 heads of government he is the one who has impressed me the most, for sheer brainpower, idealism and wisdom.
Boko Haram, the Islamic fundamentalist group who has terrified the poor northern part of Nigeria – and are believed to have close contact with ISIS – came on to the scene after Obasanjo was out of office. Still, he has been very much in touch with the situation and twice, at least, tried to arbitrate between the movement and the government. This is what he had to say to me recently about the situation:
"Boko Haram is not simply a menace based on religion or one directed to frustrate anybody's political ambition. It is essentially a socio-economic problem Read the rest of this entry »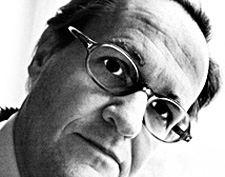 By Jan Oberg
Lund, Sweden, November 9, 2015


The big – not great – powers of the world have embassies everywhere, plenty of intelligence services, special forces on the ground and satellites in space. They can even hit and kill individuals they don't like.


They can intervene here and there and everywhere – particularly if they have economic or strategic interests or their own nationals are in danger.


These very weeks they can squander incredible sums of taxpayers' money on new nukes and huge paranoia-based military exercises in a Europe – to which over a million refugees come because these big – not great – powers have contributed to the destruction of their houses, villages, life opportunities, whole countries and cultures.


So it's amazing what the big ones can do. It would be impressive if it wasn't so destructive and self-defeating. Again and again.


The only things they don't seem capable of, however, is to:


a) fulfil their self-appointed mission called Responsibility to Protect and prevent violence where they have no interests and to


b) contribute to making life better for all and create genuine peace, justice and development.


Take Burundi.


There is a colonial history as well as a history of genocide, extreme poverty and corruption, ten years of economic and other mismanagement under the ever more authoritarian rule of Pierre Nkurunziza.*


Since April this year, there have been tons of indicators that something really bad could happen. The trained observer cannot fail to see the pattern, the incremental, systematic increase of repression of the people.


It's all well summarised in this background article. 


And what do the big powerful do over 6 months with this potential crisis, possibly civil war or genocide – knowing full well about it?


Absolutely nothing! Read the rest of this entry »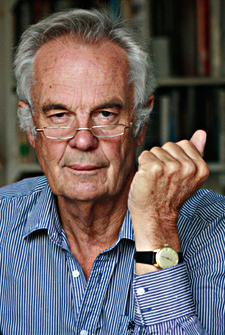 By Jonathan Power
Monday's news was that China's annual growth rate has dropped below the red line of 7%. It is 6.9% and probably falling.
These figures were published shortly after the IMF said that sub-Saharan Africa is experiencing "solid growth". Last week the World Bank released its new average annual growth estimates for black Africa. It was 4.5% last year but this year it is going up to 4.6% and by 2017 it will be 5.1%. This is less than the 5.3% before the great recession (precipitated by American banks), but considering all its recent knocks, not least China buying less raw materials, Africa is holding up pretty well.
In fact what we used to call the "Third World" is a mixed bag of good and bad news. Which would you like to read about first?
More bad news? Here it is:
Emerging markets for the sixth consecutive year face falling growth rates. Currencies have hit 15-year lows. Stocks, once soaring ahead of developed countries, have been flat for the last 6 years. Private sector debt has been increasing fast. The outflow of funds has accelerated and in the last year was over one trillion US dollars. Stock market and currency turbulence have raised questions about where China is going. The late president of France, Charles de Gaulle, once quipped about Brazil, "Brazil has a great future, and always will". Maybe he should have said that about China.
In Brazil a big corruption scandal, including allegations that the government has illegally manipulated its fiscal accounts, has helped stall the economy.
In India, despite many campaign promises, Prime Minister Narendra Modi has not succeeded in opening the economic spigot. In fact the present day rise in growth owes itself largely to measures put in place by the previous government of Prime Minister Manmohan Singh.
In Indonesia, the economy Read the rest of this entry »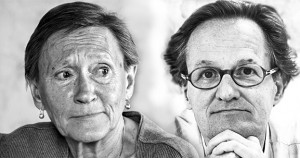 By Christina Spannar and Jan Oberg, TFF founders
TFF was established on September 12, 1985. We think that it's 30th Anniversary is a fitting occasion to reflect on what has happened in the big world and in our lives with the foundation.
It is also a piece of Lund's research history in general and of peace research and education in particular.
Part 2
Weak aspects of TFF
• Being outside many networks and institutions – it has become more and more difficult to influence the world if you are small, independent and don't accept governmental and corporate funds.
• A perception that the interest/commitment of TFF is out of sync with the sentiments of times, of the Zeitgeist. In spite of that we maintain the fundamental belief that peace is essential and that we can forget about the rest if major wars or nuclear exchanges take place.
• Too 'academic'/theoretical to forge deeper, permanent links with public opinion and movements.
• Too 'radical' or 'idealistic' to be interesting to governments and most mainstream media.
• A constant very hard work load – resting on a small international group and on the founders in Sweden – vulnerability also in the perspective of us having gotten 30 years older.
• The struggle for funds getting more and more tough and we are much more vulnerable than, say, ten years ago. Being all-volunteer, we still have to pay the bills for what enables us to do things: the Internet, computers, travels to conflict areas, insurance, bank fees, fund-raising, phones, sending out mails, using social media, etc. 
The generosity of yesterday has been replaced by a "stingy" attitude of being entitled to get things free in the affluent Internet-based society. This attitude implies that it is not my responsibility to finance peace, somebody else does (and the somebody else is never me). Few citizens seem to recognise that they are the taxpayers who de facto finance all the weapons and wars. 
The far majority of those who support us are idealists without particular means – while wealthy people for peace a far and few between.
TFF's stronger sides
• We are still here, operating with amazing TFF Associates around the world who share the commitment to 'peace by peaceful means'.
• We have remained faithful over all these years to the original ideals, not succumbing to go mainstream/politically correct to achieve more funds or appearing acceptable to the masters of war, i.e. government – neither by the way in Sweden nor Denmark. Read the rest of this entry »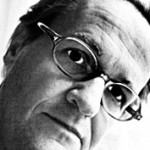 By Jan Oberg
The elections taking place in Burundi are no elections. The African Union, the European Union, NATO, BRICS and everybody else must know that by now. They are all turning their heads, pretending they just don't see. When it comes to Burundi, the much celebrated Western concern about human rights and democracy is conventiently put aside.
However, since April developments in Burundi have taken only one direction: towards dictatorship and civil war and, in the worst of cases, a new genocide. If Burundi avoids that it'll be by miracle and I shall be happy beyond words to be proven wrong.
Had this country had oil, important minerals or a significant strategic position – or had Burundi been situated in Europe – I am in no doubt that NATO countries would have conducted a "humanitarian" intervention already.
Now when a genuine humanitarian intervention is urgently needed to stop the descent into a hell and save about 10 million people from it, no one is doing anything but issuing hand-wringing, lame and woefully inadequate statements and appeals.
And by staying away from monitoring these "elections" and documenting the fraud they lend de facto support the emerging dictatorship.
Across social media TFF has so far posted 87 Burundi Warnings based on media reports. It has as issued its own warnings (see below) based on an long-term experience with Burundi that few have. Of among 4000 media recipients, two have shown any interest.
TFF has been engaged over 13 years (1999-2012) in that country. It's work has covered a series of projects with leading civil society organisations, teaching at a university, work with media and consultancy with the Ministries of Higher Education and of Foreign Affairs.
That was when there was hope.
We did it because the rest of the world was interested only in neighbouring Rwanda, gave it all the attention and aid, the important embassies, Hollywood movies and books and because the world commemorated only its genocide, not Burundi's. The two countries were once one and the problems the same.
And we did it because the peace process in Burundi was promising – at the time much more promising than Rwanda's.
I met Pierre Nkurunziza shortly after he became President. At the time Read the rest of this entry »
TFF director Jan Oberg on the crisis as of June 5, 2015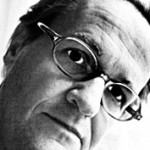 By Jan Oberg
When I put things together in the early morning of May 15 – mainstream media reports, Twitter, Facebook and info from Burundi and my 13 years of experience there – Chapter One of the Burundi crisis is over. Another very bleak chapter is opening. Everything is worse now in Burundi.
The coup d'etat of May 13 has failed, its masters being arrested. President Nkurunziza who was in Tanzania when ousted will return as soon as he feels he can trust enough loyalists; there may well be increased repression of the people everywhere and violence between loyalists and opposition. Toward civil war? Toward genocide?
PressInfo 319 was an early warning. PressInfo 320 dealt with some hopes and possible outcomes – in which a coup d'etat was predicted. However, neither hopes nor denials make a policy and certainly don't save lives.
The international so-called community's response so far has, no exception, been woefully inefficient.
The African Union which ought to have action capacity and serve as mediator came out with the usual diplomatic appeals to all sides about showing restraint (echoing an equally lame UN Secretary-General). Incredibly, it condemned only the coup makers but not the massive brutality with which Burundi's political and military leadership have attacked every citizen-democratic protest the last weeks – protest against the President's arrogant violation of both the Arusha agreements and the Burundian constitution.
The UN Security Council at least "condemned both those who facilitate violence of any kind against civilians and those who seek to seize power by unlawful means." In essence, neither the AU nor the UN understands a democratic citizens' perspective. Read the rest of this entry »