Archive for the 'Lebanon' Category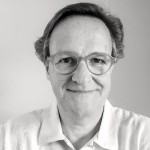 By Jan Oberg
The role – again – of marketing companies in selling wars
Few wars have been so thoroughly media-managed and marketing-loaded as that on Syria. No wonder arms deals are too – otherwise citizens around the world would protest loudly that their tax money is spent on destruction and more destruction and all the promises of the past that this – or that – arms deal will increase security and peace in the world have turned out to be fake information – disinformation – and an integral part of what can only be termed "fearology" by governments against their own people.
One must therefore welcome Russia Today's excellent research by Alexey Yaroshevsky also on this dimension.
This report is high-speed but listen carefully to it as it points out two US companies associated with this deal and US-Saudi relations with questionable image – a report that also highlight to some extent the roles of both Bill and Hillary Clinton in all this: the Qorvis MSLGroup and Burson-Marsteller.
In passing one cannot but deplore that it is Russia Today, not its Western peers, that does the research on the role of PR and marketing firms.
NATO in Gulf with Denmark as a liaison?
Back to NATO in Kuwait and what it may mean.
Here is what the United Arab Emirates' daily The National reported on January 24, 2017. Interestingly, Kuwait, Qatar, Bahrain and the UAE are members of ICI – the Istanbul Cooperation Initiative – while Saudi Arabia and Oman plan to join. This is exactly the coalition we have mentioned above.
Three days later the same sources quotes the Danish ambassador in the UAE: "Nato officials are expected to visit in coming months after the Danish embassy in Abu Dhabi becomes the country's go-between with the bloc, said Merete Juhl, the Danish ambassador. Read the rest of this entry »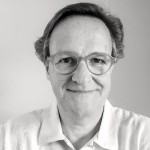 By Jan Oberg
Today, I am proud to say that NATO has a new home in the Gulf region. And that we have opened a new chapter in our deepening partnership.

NATO S-G, Jens Stoltenberg, in Kuwait on January 24, 2017
The Secretary-General also said this new home's "potential is enormous".
President Trump arrived on his first trip abroad to Saudi Arabia on May 19, 2017 and big things are supposed to happen, including Saudi Arabia presenting itself as a innovative, visionary leader of the region.
His visit must be seen in the light of a number of events and trends, and in what follows we do like the military when it scans the horizon for enemies: we look for patterns – not the least Saudi Arabia's "surprising new military goals" as Forbes' Ellen Wald appropriately calls them.
Or, as they say – we connect some dots that, invariable, Western mainstream media have no capacity and probably also no interest in connecting.
This pattern consists of at least these events and long-term trends:
1. The broadening of NATO cooperation with Gulf countries – one may even see a Middle Eastern NATO branch emerge.
2. Saudi Arabia's evident leadership in building a new multi-national army announced a couple of years ago and allegedly having 100.000 troops as a goal. This is an extension of the Gulf Cooperation Council's and its old to-be-replaced military arm, the Peninsula Shield Force
3. The intensified image in the US under Trump of Iran as a threat and a 'ganging up' against it.
4. The war on Syria's territory with hundreds of foreign conflict participants including NATO country Turkey and allies such as Saudi Arabia, the Gulf States and NATO members such as England and France – all in support of anti-government/regime change and pro-terrorists.
5. The second Cold War – very different from the first – between NATO and Russia which also has a Middle East dimension in that Russia is a vital partner of the Syrian government and the Syrian Arab Army.
6. The conflict formation that has Israeli as it's centre – Hezbollah, Iran, Syria (the Golan Heights), etc. If you want to know what Israel wants to use Trump's visit for it's clear from this analysis: More confrontation with Iran and cooperation with Saudi Arabia, also concerning Syria.
7. NATO's obvious crisis – the new Cold War around Ukraine; its second largest military member, Turkey, working closely with arch enemy Russia, ongoing trans-Atlantic conflicts about burden sharing etc.
This will suffice as an illustration of the complex web of inter-connected issues. There are surely more and we can't go through them all in this short article.
By way of introduction it should be mentioned that NATO has, as alliance, been engaged in the Middle East for a long time – through the Mediterranean Dialogue begun in 1994 and "elevated" to the Istanbul Cooperation Initiative ten years later in 2004.
What's going on now is, however, on a quite different scale.
The US-Saudi Arabia arms deal
The US and Saudi Arabia are to sign a huge – yet another – arms deal, valued at US$ 110 billion and, over a ten-year period perhaps mounting to as much as US$ 300 billion. It's been facilitated by Trump's son-in-law, Jared Kushner in a rather unconventional way.
Given that Saudi Arabia is the world 3rd largest military spender – i.e. directly after the US and China and, thus, bigger than Russia – this project must be seen in the realm of irrational militarism outside any domain of policies for peace in the Middle East.
And it's important to keep proportions and priorities clear in these affairs. OECD's Development Assistance Committee (DAC) spent more than $135bn (£90bn) in 2015 – i.e. the world's richest countries give about half of the value of this single arms deal to help poor countries manage and eradicate poverty.
It is a clear example of the vested interests of the Military-Industrial-Media-Academic Complex (MIMAC) that threatens the very survival of humanity and is way beyond democratic control. Western mainstream media's very subdued coverage of this – extreme – dimension of US foreign policy in general makes them complicit and justifies their inclusion in the MIMAC concept.
It goes without saying that this deal is marketed to the world as promoting stability, security and peace and as an important element in the global War On Terror. Given all the other weapons that have been pumped into the Middle East region the last 4-5 decades and all the countries that have been more or less turned into ruins – it's quite obvious why, as usual, there is no intellectual connection between this deal and the said goals.
For NATO and the mantras, media and marketing is everything.
Russia Today has done a rather decent piece of research on this (see below). Among other things, it makes clear that the deal includes weapons that have little, if anything, to do with fighting terrorism. One of them is the Terminal High Altitude Area Defense (THAAD) missile defense system from Lockheed Martin that the US is also stuffing down the throat of South Korea.
To be able to win war, not to prevent them.
If for a moment one applies some kind of security political logics to this deal, it's obvious that this build-up is directed – in the longer term perspective and with Israeli support, one must assume – against Iran and Syria. Israel's official view is expressed here – official because otherwise this minister would have been fired for such statements.
The military expenditure "correlation of forces"
Military expenditures is not the only measure of military might. Neither is it an indicator of who would win a war; contemporary history is full of examples of big spenders losing wars when attacking countries with smaller military budgets.
That said, if you do a search on "world military expenditures" you'll get a sense of who is willing and able to invest in the military and, also, a rough measure of both proportional allocation to the military sector and, above a certain level, an index of on dimension of militarism.
There are indexes by SIPRI and by the IISS and others – and here are the rough 'correlation of forces' pertaining to the countries we talk about here:
• Saudi Arabia is the 3rd or 4th largest military spender on earth after the US, China and perhaps Russia.
• Saudi Arabia spends about between US$ 64 and 82 billion annually (depending on source you consult), growing 20% per year and that is the extremely high 10 % of its GDP. Read the rest of this entry »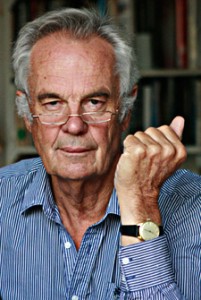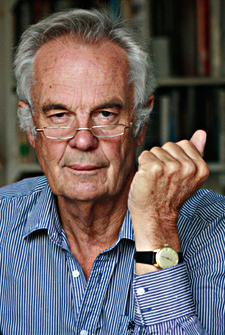 By Jonathan Power
Within a matter of days a self-appointed ISIS "lone wolf", Omar Mateen, with no actual links to home office Isis has created mayhem in Orlando, Florida, with his killing of 49 people in a gay club, and the Iraq army has pushed Isis troops out of most of the important city of Falluja.
Maybe it is an exaggeration to say that ISIS is on the run its bailiwicks of Iraq and Syria but it is certainly taking very bad hits. Two years after sweeping through northern Iraq and capturing the oil city of Mosul in 2014 they are now on the defensive. ISIS has lost nearly half of the Iraqi territory it held. (i.e. an area about half that of the UK). It has lost much of its oil infrastructure.
It is taking lots of casualties. In Syria it is fighting on two contradictory fronts – the regime in Damascus, supported by Iran and Russia and against the non-Islamist rebels, supported by the US and the Arab states.
Meanwhile the flow of foreign fighters on which it has depended is slowing up and large numbers are returning home. Funding is drying up.
This indeed is why Mateen, the lone wolf, is so important to ISIS. ISIS spokesman, Abu Muhammad al-Adnani, has asked ISIS sympathisers to stay where they are. "The smallest action you do in the heart of [your] land is better and more enduring to us than what you would do if you were with us."
Is this a switch in tactics? We do not know yet.
What we do know is Read the rest of this entry »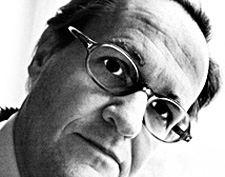 By Jan Oberg
But why?
One can point to many reasons for such a tragic development in an otherwise decent, wealthy and hitherto well-respected country.
• It's become too easy to go to war. The generation of politicians who might have a sense of war are long gone. If you take property owned by people who have fled thousands of kilometres because their life opportunities have been smashed and who carry just what they could grab in a hurry and carry – you simply have no idea of what life is like in a war zone. Neither do you see any need for advisers.
• Only a small percentage of Danish politicians have any international experience, no special competence, in international affairs – in sharp contrast to the 1970s-80s.
• Knowledge, broad civic education and cultured manners have been replaced by marketing consultants, styling experts, and fast politics salesmanship.
• Politics nowadays attracts a different kind of people than before. They fight more for their power positions than for an ideology, values, norms or a vision of a better world – all of which is totally outdated in today's politics.
• Politics is a job or profession, not a calling based on deepy held individual values and visions about a better society for all.
• Anyone mentioning ethics or existential responsibilities would be ridiculed. And neither do media people raise such dimensions. An expert in ethics is hardly ever invited to the TV debates.
• Since the end of the Cold War, there has been no international balancing factor to take into account – the US/NATO and EU could do virtually what they pleased, riskfree violations of all good norms and international law – and implicit, if not intended, humiliation of Russia.
• The social democratic party developed from a working class solidarity movement to a middle class power elite losing on the way all ideals, ideology and solidarity with disadvantaged classes domestically and internationally. It lost its narrative and party identity as a social transformation agent for the better sometime in the 1980s. Read the rest of this entry »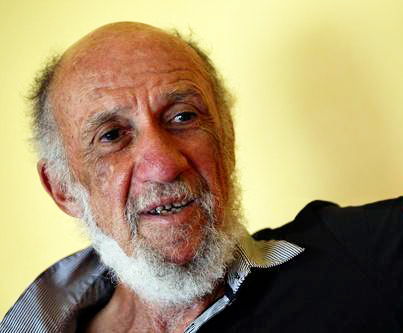 By Richard Falk
Prefatory Note: What follows is a modified version of the Morton-Kenney annual public lecture given at the University of Southern Illinois in Carbondale on November 18, 2015 under the joint sponsorship of the Department of Political Science and the Paul Simon Public Policy Institute.
The Failure of U.S. Foreign Policy in the Middle East
While focusing on the 'failure' of American foreign policy in the Middle East it is relevant to acknowledge that given the circumstances of the region failure to some degree was probably unavoidable. The argument put forward here is that the degree and form of failure reflected avoidable choices that could and should have been corrected, or at least mitigated over time, but by and large this has not happened and it is important to understand why.
This analysis concludes with a consideration of three correctible mistakes of policy.
It is also true that the Middle East is a region of great complexity reflecting overlapping contradictory features at all levels of political organization, especially the interplay of ethnic, tribal, and religious tensions internal to states as intensified by regional and geopolitical actors pursuing antagonistic policy agendas. Additionally, of particular importance recently is the emergence of non-state actors and movements that accord priority to the establishment and control of non-territorial political communities, giving primary legitimacy to Islamic affinities while withdrawing legitimacy from the modern state as it took shape in Western Europe. Comprehending this complexity requires attention to historical and cultural background, societal context, and shifting grand strategies of geopolitical actors.
I.
From many points of view American foreign policy in the Middle East has been worse than a disappointment. It has been an outright failure, especially in the period following the 9/11 attacks of 2001. Even such an ardent supporter and collaborator of the U.S. government as Tony Blair, the former Prime Minister of the United Kingdom, has acknowledged as much in a recent set of comments where he basically says that the West has tried everything, and whatever the tactics were relied upon, the outcome was one of frustration and failure. Read the rest of this entry »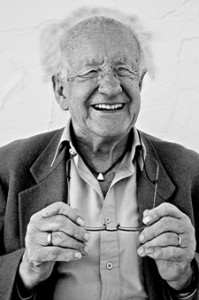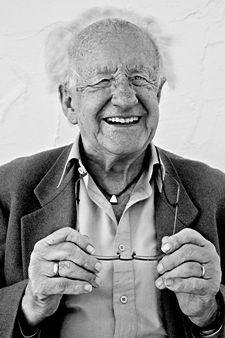 By Johan Galtung and Naakow Hayford
There is much to agree with Robert D. Kaplan's 25 May 2015 publication in Foreign Policy in his well-informed analysis. And very much to disagree with, especially his wrong remedy.
Kaplan ascribes the present "chaos" – as if major changes can be orderly or take place under old much praised "order" and "stability" – to the break-down of imperialisms, in plural, starting with the collapse of the Ottoman Empire in 1918. And he manages the incredible: not a single word about who gave them that death blow: Sykes-Picot, UK-France, helped by czarist Russia. Analysis?
However, he has much positive to say about the Empire-Caliphate as an order where diverse groups had very few territorial disputes (the millet system). But he does not draw the obvious conclusion: maybe there is a longing in the whole region back to that order–without Istanbul?
True, it is Sunni but do not leave out the possibility of some genius bridging the Sunni-Shia gap by creating a political-economic-military community including both Iran and a new Saudi orientation. Kaplan leaves no opening for any such potential, even though it is desired by millions in the region. More important than ISIS is the yearning for a caliphate. That is the driving force behind ISIS.
Rather, Kaplan sees the rise of the Islamic State as a result of the collapse of the European empire Read the rest of this entry »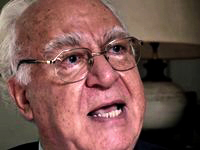 By Farhang Jahanpour
After 36 years of hostility between Iran and the West and 13 years of nuclear negotiations, first involving Iran and the European Troika (Britain, France and Germany), followed by the P5+1 (the above countries plus the United States, Russia and China), it seems that finally one can start to be optimistic and hope that a long, dark chapter will come to an end.
The next few days up to the end of March are the most crucial days in this long road, but after many ups and downs and many false hopes the end may be in sight. To be sure, nothing is certain until the final announcement has been made. Still powerful forces are hard at work to prevent the success of the talks, but there is some room for optimism. The important point to bear in mind is that talks with Iran were never only about Iran's nuclear program.
The victory of the Islamic revolution toppled the staunchly pro-Western Mohammad Reza Shah who was acting as the gendarme of the region on behalf of the West, and replaced him with intensely anti-Western Ayatollah Khomeini who wanted to spread the Islamic revolution and replace the existing order with a religious theocracy. The revolution created the biggest upset in the history of the Middle East since the end of the First World War, the collapse of the Ottoman Empire and the Sykes-Picot division of the Middle East among various European colonial powers.
With the start of the Cold War and the rise of the American superpower, the Middle East was divided between the two blocs, with some countries such as Egypt, Syria, Iraq, Libya and Algeria leaning towards the East and other countries such as Iran, Turkey and Persian Gulf monarchies leaning towards the West. Despite occasional upsets, that situation had remained fairly stable until the victory of the Iranian revolution. Read the rest of this entry »
By Farhang Jahanpour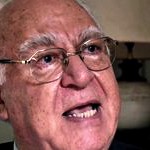 After all the huffing and puffing and all the aroused expectations about the speech by the Israeli Prime Minister Benjamin Netanyahu to the joint session of US Congress, the speech proved a great disappointment and even an embarrassment. A great deal has already been written about it, and there is no need to repeat all that here. Here I only wish to draw attention to some of the glaring distortions in the speech and the harm that it can do to the cause of Iranian and Israeli rapprochement and, more importantly, to the cause of peace in the Middle East.
The speech was a cynical use of the US Congress for domestic electoral ambitions.
Recently, Netanyahu had been trailing the Zionist Camp leader Isaac Herzog in the number of projected seats in the forthcoming Israeli election. He certainly hoped that as the result of the publicity that his speech would generate he could reverse the trend. In the process, his intrusion into America's domestic politics has deepened the divide between the Democrats and the Republicans and has introduced a strong element of partisanship to US relations with Israel. In other words, the speech was more about himself than the fate of the State of Israel or US-Israeli relations or international peace.
When Senator Lindsey Graham, a senior Republican senator, visited Jerusalem last December, he told the Israeli leader: "I'm here to tell you, Mr. Prime Minister, that the Congress will follow your lead… [on Iran]." (1) Therefore, it was no surprise when the Republican Majority leader asked Netanyahu to address a join session of Congress, for the third time, to issue his marching orders.
After President Obama's State of the Union address, in which he indicated that he was working hard to resolve Iran's nuclear dispute by peaceful means, House Speaker John A. Boehner decided to invite the head of a foreign state to address the Congress without informing the White House or even Minority Democratic leaders.
This was an act of gross discourtesy to the president, a violation of diplomatic protocol, and a clear departure from the US Constitution that puts the executive branch in charge of foreign policy and relations with foreign political leaders. Read the rest of this entry »
By Johan Galtung
Ludwigsburg, German Mediation Congress
Dear Colleagues; the future of mediation is to make ourselves redundant by spreading a conflict solution culture at all levels of social organization, enabling people to handle conflicts themselves. There will be counter-forces from professional mediators to monopolize the job and countercounter-forces from others to become ever better, to be ahead. The latter will win.
Model: the health professions.
Incredible gains were made in human health enabling people to take better care of their bodies: protection against contagious diseases through hygiene, washing hands, brushing teeth; keeping fit with adequate food, water, moving-walking –but care with jogging, unnatural, in the direction of a hospital– against the climate through adequate clothing and housing; against sepsis in wounds adequate cleaning: a minimum of health education. More than the complexities of surgery this gave us 25 more years of life.
For children and adolescents: watch the pathogens bringing illness from the outside as micro-organisms and violent encounters, shocks, excessive heat and cold, fire. After that come structural diseases–malignant tumors, cardiovascular, mental disorders–also rooted in the inside, with genetic predispositions. Too little adequate food and exercise; too much smoking, alcohol and other drugs can be handled with some will to get better. Equally important: an overload of stress and strain, problems and conflicts not handled: our task. Physicians have shared with people washing hands and brushing teeth as hygiene; it is our task to share conflict hygiene with everybody. Read the rest of this entry »
By Farhang Jahanpour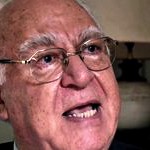 A shorter version of this article has been published by IPS
When Ibrahim al-Badri al-Samarrai adopted the name of Abu-Bakr al-Baghdadi al-Husseini al-Quraishi and revealed himself to the world as the Amir al-Mu'minin (the Commander of the Faithful) Caliph Ibrahim of the self-proclaimed Islamic State, the whole world had to sit up and take notice of him.
The choice of the long title that he has chosen for himself is most interesting and symbolic. The title Abu-Bakr clearly refers to the first caliph after Prophet Muhammad's death, the first of the four "Orthodox Caliphs".
The term Husseini presumably refers to Imam Hussein, the Prophet's grandson and Imam Ali's son, who was martyred in Karbala on 13 October 680. His martyrdom is seen as a turning point in the history of Islam and is mourned in elaborate mourning ceremonies by the Shi'ites throughout the world on the 10th of Muharram each year, which is accompanied with many processions and self-flagellation.
Both Sunnis and Shi'is regard Imam Hussein as a great martyr, and as someone who gave up his life in order to defend Islam and to stand up against tyranny.
Finally, al-Quraishi refers to Quraish, the tribe to which the Prophet of Islam belonged.
Therefore, his chosen title is full of Islamic symbolism.
According to an alleged biography posted on jihadi Internet forums, al-Baghdadi is a direct descendant of the Prophet, but curiously enough his ancestors come from the Shi'a line of the Imams who descended from the Prophet's daughter Fatimah.
According to this alleged biography, al-Baghdadi derives his lineage directly from nine Shi'a Imams, "Ali Al-Hadi, Muhammad al-Jawad, Ali al-Rida, Musa al-Kazim, Ja'far al-Sadiq, Muhammad al-Baqir, Ali Zayn al-Abidin, Husayn Bin-Ali, Ali Bin Abi-Talib, right up to the Prophet's daughter Fatimah and ending in Prophet Muhammad himself."
Despite his great hostility towards the Shi'is, is this genealogy a way of portraying himself as the true son of the descendants of the Prophet, thus appealing to both Shi'is and Sunnis?
According to the same biography, al-Baghdadi was born near Samarra, in Iraq, in 1971. It is alleged that he received BA, MA and PhD degrees in Islamic studies from the Islamic University of Baghdad. It is also suggested that he was a cleric at the Imam Ahmad ibn Hanbal Mosque in Samarra at around the time of the US invasion of Iraq in 2003. (1)
According to a senior Afghan security official, al-Baghdadi went to Afghanistan in the late 1990s, where he received his early jihadi training. He lived with the Jordanian militant fighter Abu Musab al-Zarqarwi in Kabul from 1996-2000. (2)
It is likely that al-Baghdadi fled Afghanistan with leading Taliban fighters after the US invasion of Afghanistan following 9/11.
After the US invasion of Iraq in 2003, Zarqawi and Read the rest of this entry »