Archive for the 'TFF PressInfo' Category
The Dismal Cartography of the Pre-Fascist State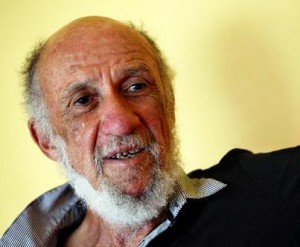 January 25, 2017
Points of Departure
Listening to Donald Trump's inaugural speech on January 20th led me to muse about what it might mean to live in a pre-fascist state. After reflecting on key passages and conversations with friends, I came to the view that all the elements were in place, although set before us with the imprecision of a demagogue.
Yet I do not doubt that there are many ideologues waiting in the wings, perhaps now comfortably situated in the West Wing, ready to cover the conceptual rough spots, and supply an ideological overlay, and add the semblance of coherence.
Considering the daily outrages emanating from the White House since the inaugural jolt, the coming years will be rough riding for all of us, with many cruelties being readied for those most vulnerable.
Of course, the Woman's March on January 21st was temporarily redemptive, and if such energy can be sustained potentially transformative. It is odd to contemplate, but there just may be tacit and effective cooperation between the national security deep state and a progressive populism converging around their divergent reasons for being deeply opposed to the shock and awe of the Trump presidency. Trump may invent 'alternative facts' to restore his narcissistic self-esteem, but when it comes to program he has sadly so far been true to his word! This alone should encourage a unified, energetic, and determined opposition. If the Tea Party could do it, why can't we?
The Pre-Fascist Moment
First, it is necessary to set forth the case for viewing Trump's Inaugural Address as a pre-fascist plea:
1) Locating power and legitimacy in the people, but only those whose support was instrumental in the election of the new president; the popular majority that were opposed are presumed irrelevant, or worse;
2) Denigrating the political class of both political parties as corrupt and responsible for the decline of the country and the hardships inflicted on his followers;
3) Presuming mass and unconditional trust in the great leader who promises a rupture with the past, Read the rest of this entry »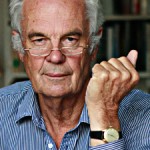 By Jonathan Power
January 24th 2017.
The great flaw in ex-president Barack Obama's record was his policy towards Russia. Going against everything he had said and written about before he became president, one action after another antagonised the Russians – his early proclamation that he wanted Georgia and Ukraine in NATO, his de facto coalition of convenience for a crucial couple of days with the anti-democratic, anti-Russian, neo-fascist, demonstrators in Ukraine, the further expansion of NATO, despite an earlier promise not to, made by President H.W. Bush, to the Soviet president, Mikhail Gorbachev, and his inability to cooperate with the Russians and Iranians over Syria.
No wonder the Russians are reported to be delirious that Donald Trump is now president, a man who has said nice things about Russia's President Vladimir Putin.
If the two meet sometime soon maybe there will be an end to this unnecessary hostility. The Moscow-Washington relationship is the most important political issue in the world and this may well be the last chance to get it right.
Russia and the US have never fought each other in the 200 years of their relationship. Russia aided the North during the Civil War and sent warships to prevent England and France supporting the confederacy. During the World Wars the two were close allies.
However, they came near to catastrophic war during the Cold War when Russia armed Cuba with nuclear weapons. This will never happen again. It chilled the blood down to zero on both sides. But one can imagine limited armed clashes on the Estonian-Russian border, nuclear sabre rattling, a more intimate alliance between China and Russia, an urge to sabotage, as was done during the Cold War, any diplomacy or interventions made by the other and a continuation of both countries keeping their long-range nuclear weapons on hair-trigger alert.
Under H.W. Bush post-Cold War relations got off to a good start. Nevertheless, the US treated Russia as a defeated nation that could be taken advantage of. Read the rest of this entry »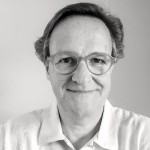 By Jan Oberg

A brilliant blow to US/NATO
 policies and mainstream media 






Lund, Sweden – January 26, 2017


Tulsi Gabbard* and former peace presidential candidate Dennis Kucinich (D) have just visited Aleppo and Damascus in Syria and met citizens, religious leaders and President Assad.


Watch here how CNN tries to frame her as siding with Assad:



Starting out with Twitter girl Bana with President Erdogan (one more time – how stupid does CNN think we are?) and then showing no interest in what she reports because it doesn't fit the deceptive Western narrative. 


Much more important, however, listen to what Gabbard says in just 6 minutes about: Read the rest of this entry »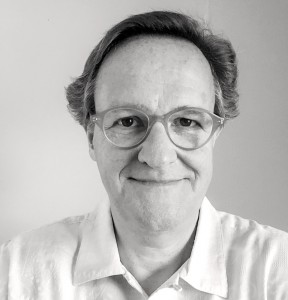 By Jan Oberg
A moment of world history missed by quite a few
I was in Aleppo December 10-14, 2016 and the Eastern part was finally liberated on the 12th.
Beyond any doubt, this was a world historic moment: because of Aleppo's importance as city in Syria and the Middle East, its status as UNESCO World Heritage site, as turning point in the soon 6 year long war in and on Syria. And because of the almost 100.000 people who came out of 4,5 years of hell-like occupation and because of the sheer proportions of the destruction.
Remarkably, there were no leading Western media present, also not those who were in Damascus and thus had a media visa. Most reported from very far away or from Beirut in neighbouring Lebanon, Istanbul or Berlin.
I happened to be the only one from Scandinavia and among the first dozen of people – mostly media people – to get into the East of the city and see the devastation and talk with the exhausted but immensely happy people.
I had the opportunity to visit the Hanano district, the old town, Ramouseh, Sheikh Saeed, the huge industrial zone Shaykh Najjar and the Jinin reception zone to which the people in need of humanitarian assistance arrived.
Old media reactions
From a normal professional media perspective, my presence there as well as my photos should, given the importance of Aleppo and its human dimensions – have attracted some interest, perhaps even been seen as a scoop. Particularly by those who had no reporter on the ground.
Well, not exactly so.
TFF's media list counts some 4000 adresses worldwide – individuals as well as editorial offices – of which about 700 in Denmark, Norway, Sweden and Finland. All received a couple of messages that I would be in Syria and how to reach me.
One Danish newspaper, left-wing Arbejderen made an interview upon my return.
No other media did.
Here some examples of how the old media in Scandinavia tried to perform their little tricks. They are all respected, professional media with a record of decency – not sensational yellow press. Read the rest of this entry »

Aleppo's Evil Humanitarians by Jan Oberg on Exposure
By Jan Oberg
Lund, Sweden, January 9, 2017
TFF Photo Story # 3


Unique photos with text from Aleppo's Jibrin reception center for people finally liberated in Eastern Aleppo December 11-12, 2016.


Documentation of the fact that it was the Syrian authorities, the Syrian Army, Russian doctors, the Syrian Red Crescent and volunteering Syrian youth who took care of these destitute internally displaced people.


In short, the evil guys – the only ones at that – according to most Western media.


No Western humanitarian organisations were seen, neither any leading Western media.


The media have also conveniently stopped writing about Aleppo – beyond doubt a world historic event – and ignored the suffering of the innocent, non-armed victims in this crisis: the largest humanitarian crisis in the world since 1945.


The last article about Aleppo in New York Times is from December 19, about 7-year old Twitter-girl Bana and written by a marketing expert. The level can hardly get lower.


The story of Aleppo cannot be silenced.


TFF's first two photo reports have already been seen by close to 50.000 people. There are many other eyewitness reports – all on social media, de facto barred from the mainstream media.


The attempt to ignore the historical turning point that Aleppo is and to silence on-the-ground reports will fail.


A larger truth is emerging. The moral and political failure of Western and allies' policy since 2012 makes the story of Aleppo just too embarrassing, something neither politicians nor governments nor media want to be reminded of.


But 13 million Syrians who are in need of humanitarian help – thanks to non-UN sanctions since 1979 and the war – need a more truthful story.


And they need the world's attention and help – to all of them and not to the politically chosen few.
TFF Conflict and Peace Report Syria # 3
By Jan Oberg
In spring 2011 I was invited by then Danish foreign minister, Villy Søvndal, to be a keynote speaker at a conference in Copenhagen arranged by the ministry and the Danish Institute for International Studies (DIIS) with experts, then UN mediator Kofi Annan's adviser, scholars, diplomats and, most importantly, a number of Syrian (opposition) politicians and civil society representatives.
The minister left the conference when he had opened it and, like most politicians today, obviously did not give priority to listen to the input of this high-level group present in the conference room.
I made these major points, trying to be as educative as I possibly could:
1) Look at conflicts as if they are problems to be solved – adhere to the peace research concept of the ABC conflict triangle and study A for Attitudes, B for Behaviour and C for the Contradiction/conflict that stands between people. (Cf. Johan Galtung). It's a classical model that can be applied by virtually anyone.
2) Remember that there are always more than two parties to international conflicts – this is a kind of civil war but also part of the international wars – or aggressions – conducted since the assault on Afghanistan October 7, 2001.
3) Apply this model to another simple methods, namely that of Diagnosis, Prognosis and Treatment (DTP) – try to be conflict doctors instead of Realpoliticians. That is the only – only – way in which you can approach peace in the future and prevent a huge war with thousands of dead and much destruction.
So ABC and DPT – extremely simple for anyone who wants to understand conflict and help conflict-stricken peoples and countries to solve them and not just use conflicts as opportunities to promote one's own more or less noble interests.
But he spoke of his next trip, I think to Paris, where the "Friends of Syria" – a group initiated by then-French President Sarkozy who was responsible for much of Libya's destruction – were planning to meet. Intuitively I felt things were already going wrong there and then.
I then added Read the rest of this entry »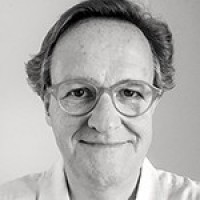 By Jan Oberg
Damascus, Syria, December 9, 2016




I'm writing to you from war-torn Syria where the suffering of the people is beyond comprehension, heart-breaking.


The war in and on Syria has been started in spring 2011 – the underlying conflicts much much earlier.


What our media have shown us is snipers, bombings, killings, ruins, dead bodies and press conferences with Western politicians.


But did you "see" the underlying conflicts?


Get an understanding of what the problems standing between the parties are?


Did you get the impression that weapons is the only thing "they" understand?


Did you feel hopeless about it all? Confused? Depressed because of all the human suffering?


That peace is impossible?


If so it's because we are missing a huge part of the picture. We need something else.
We need to switch from – repetitive and depressive – war and violence reporting to
conflict and peace reporting
. 

We need a focus on
issues, history and structures
instead of appointing one side and one person as the problem. 

We must supplement the focus on weapons and fighters and
focus on human potentials
. 

We must
scrap the garbage theory
that peace is about good guys winning and bad ones losing. 

We must
listen to all the parties
, not just out own politicians and media. 

And we must look at
common interests
and ways out of the violence and ask:
Who can do what for a better Syria in the future, a Syria with people at peace with each other and the world.
Are you interested in new ways of understanding conflicts?
Then – being in Syria until Christmas – I am available. 

In two ways: 

1. I will post short articles based upon these other approaches at the
TFF Associates blog
. 

2. I have been here in beautiful, historical Damascus the last 5 days and will go to several places – Aleppo on Saturday. 

I'm available to media and others who take interest in what is going on here in a conflict and peace perspective. 


Contact:
janoberg@mac.com
Swedish iPhone +46 738 52 52 00 

Syrian mobile +963 941 35 36 52 

Facebook: https://www.facebook.com/janoberg.se – for updates, messaging and phone. 

Skype: janoberg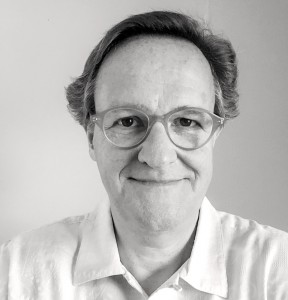 By Jan Oberg
These two top officials behind major US wars (Iran/Afghanistan and Vietnam/Cambodia/Laos) and regime change (against Allende, Chile) will speak at the first of a new event, The Nobel Peace Prize Forum Oslo, created by the Nobel Institute in Oslo. More here.
The leaders of the two institutions declare that they are proud to have succeeded in getting these two diplomats to Norway – and the media of course will be there. The event is sponsored by the California-based company InCircl – a marketing and mobile payment company.
The university rector is dr. med. and participant at Bilderberg world elite power group in 2011 Ole Petter Ottersen and you can write him at rektor@uio.no
These two experts on warfare and interventionism will – Orwellian style – speak about "The United States and World Peace After The Presidential Election".

This is the country that, since 1980, has intervened violently in Iran, Libya, Lebanon, Kuwait, Iraq, Somalia, Bosnia, Afghanistan, Sudan, Kosova/Serbia, Yemen, Pakistan, Syria, i.e. 14 Muslim countries. It has some 630 base facilities in 130+ countries. It has its US Special Forces (SOF) in 133 countries.
It has used nuclear weapons without apology and owns the second largest arsenal of nuclear weapons.
The US stands for about 40% of the world's military expenditures, is the world's leading arms exporter and has killed more people than anybody else since 1945. It's the master of (imprecise) drone strikes. It presently supports Saudi Arabia's bestial war on Yemen and conducts a military build-up in Asia and the Pacific planning, as it seems, for what looks like a future confrontation with China. And not with terribly positive results in its Middle East policies since 1945.
So with all these credentials, please tell us about world peace!
The U.S. should be seen as quite Read the rest of this entry »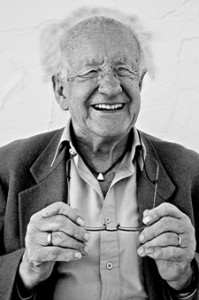 By Johan Galtung
"View" meaning not only a glimpse from above, but a position taken on the world on which the US electorate is now dumping Donald Trump.
That world is today basically multi-polar, maybe with 8 poles: 1) Anglo-America, 2) Latin America-Caribbean, 3) African Unity, 4) Islam-OIC from Casablanca to Mindanao, 5) European Union, 6) Russia more region than state, 7) SAARC from Nepal to Sri Lanka, 8. ASEAN, Australia-New Zealand. [See list of abbreviations with links to the mentioned organisations under the article]
And thre is the multi-regional Shanghai Cooperation Organization, SCO, with China and Russia, Islamic countries, India and Pakistan.
There is a waning state reality, smaller states being increasingly absorbed into regions.
There is a waxing region reality with the above eight; adding West Asian, Central Asian and Northeast Asian regions, maybe eleven.
There is a global reality based on IGOs, inter-governmental organizations, with the United Nations on top; TNCs, the transnational corporations, with the US-based on top so far; and INGOs, international non-governmental organizations, with religions on top.
Now, insert into all of that something concrete from William Blum's Anti-Empire Report #146 and his Rogue State.
From WWII, the USA has: Read the rest of this entry »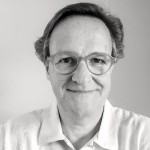 By Jan Oberg
Added at the bottom on November 23, 2016:
The – bizarre – White Helmet Mannequin Challenge video;
The Swedish Institute of International Affairs's event with the White Helmets on November 24;
The Right Livelihood Award Foundation's Award Ceremony to take place on November 25
While thousands of humanitarian organisations around the world are struggling fiercely with diminishing support from governments and the public, one has achieved a surprising amount of support from Western governments in a surprisingly short period of time and gained a surprising attention from mainstream media and ditto political elites: The Syrian Civil Defence or White Helmets.
Their name of course makes you think of the UN's Blue Helmets and white is the colour of those who should be protected in harm's way – and the colour of innocence. However, for many years there has been an Argentinian relief organisation with the same name.
The SCD or White Helmets counts nearly 3.000 rescue workers who operate in very dangerous areas in rebel-held territories in Syria and claims that it has, in three years, rescued about 70.000 lives according to its Twitter account (or 65 per day).
Contrary to what you might think, it isn't a Syrian organisation because Syria has its own organisation, incidentally also called Syria Civil Defence, which was established in 1953 and is registered with ICDO, the International Civil Defence Organisation, since 1972.
The White Helmets seems to have an annual budget of US$ 30 million and has raised a total support of well over US$ 100 million. And it seems that they operate exclusively in war zones in which the fighting against the Syrian government and the Syrian Arab Army takes place, i.e. in 'liberated' areas where hundreds of groups and some 80 countries, mainly NATO members, Gulf states and Saudi-Arabia, operate.
On the White Helmets' briefing page it is stated that "funding for their humanitarian relief work is received from the aid budgets of Japan, Denmark, the Netherlands, the United Kingdom and the United States."
Here is how the Foreign Ministry in Copenhagen explains the roughly US$ 9 million to the White helmets from Denmark, a country that bombs in both Iraq and Syria.
Other civil society and humanitarian organisations inside Syria have not been so fortunate. You've probably not heard that much about the Syrian Arab Red Crescent and its work? How much/little support have they received from Western humanitarian-concerned governments? And in general, civil society organisations in Syria – women, peace, human rights, culture, etc. – have received nothing like US$ 100 million in a few years and no one has such a flashy media appearance as the White Helmets.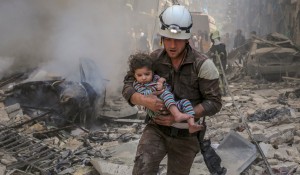 Photo from the White Helmets' homepage
The White Helmets was started in 2013 by James Le Mesurier who seems to have tried a little of everything everywhere, including the grey zones of special forces and intelligence in virtually all NATO wars, Yugoslavia in particular. He later set up a foundation in Holland to gather the funds. Here is a recent account by Scott Ritter, former US Marine Corps intelligence officer and weapons inspector in Iraq with tremendous knowledge of things Middle East:
"The organizational underpinnings of the White Helmets can be sourced to a March 2013 meeting in Istanbul between a retired British military officer, James Le Mesurier—who had experience in the murky world of private security companies and the shadowy confluence between national security and intelligence operations and international organizations—and representatives of the Syrian National Council (SNC) and the Qatari Red Crescent Society. Earlier that month, the SNC was given Syria's seat in the Arab League at a meeting of the league held in Qatar.

At that meeting, the SNC assumed Syria's seat, and the Arab League authorized member states to actively provide support, including arms and ammunition, to the Syrian rebels. The Qataris, working through the SNC, helped assemble for Le Mesurier $300,000 in seed money from Japan, the United States and the United Kingdom for a seven-day course designed to train and equip a 25-person rescue team, recruited by the SNC, for duty in so-called "liberated areas" of Syria. The SNC made available a pair of Syrian activists—Raed Saleh and Farouq Habib—to assist Le Mesurier in this work.
The group is – as will be seen below – treated as uncontroversial in virtually all Western mainstream media. However, there is enough material with documentation to merit caution. Read the rest of this entry »