Archive for the 'Media perspectives' Category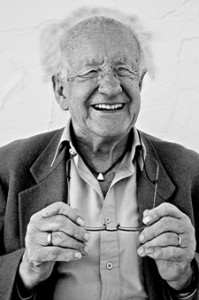 West of Jondal is Torsnes, named after the Nordic war god Thor with his Hammer, a center of the Viking era from 800 to 1050, only 250 years. Why so short? Successful with raids and colonization–Gardarike in Russia, Iceland, Greenland, Vineland in Canada. And then: fini. Why?
Because they had no future. Evil Lóki had killed Good Baldur–next to Torsnes is Belsnes=Baldursnes. They were doomed. Enters Christianity with Evil Satan and Good God, restoring hope. The end.
The Soviet Union Empire had no future: Communism was undefined. Enters Orthodox Christianity–Putin is a true believer–hope restored.
The United States Empire has no future: "allies" refuse to fight US wars and US capitalism increases inequality with reduced growth. Enter Campaigner Trump 'Making America Great Again' by buying-hiring American; President Trump making America isolated, violent, unequal–an autistic, psychotic, narcissistic, paranoid in a psycho-pathological exceptionalist, us-them paranoid state. A perfect fit for the worst.
2050 is only 33 years ahead; 33 years back is Orwell's 1984. Much happened.
The Berlin Wall collapsed in 1989; the Soviet Empire, Soviet Union and Communism followed. The US Empire declined, former clients refused to fight US wars, but not EU wars; eroding NATO.
The Cold war, threatening humanity with a nuclear arms race that in a hot war could obliterate the planet, melted away with a whimper.
China's incredible growth, also in world presence, from the Deng Xiaoping revolution in 1980, has been mainly within that period.
The attack on Muslim countries by a "US-led coalition" and the reaction by Al Qaeda and the Islamic State-Caliphate: in that period.
All over the world regionalization, ELAC-Economic Commission for Latin America and the Caribbean, African Unity/Union, EU, ASEAN; most states being too small, civilizations blocking for a world state.
All over the world non-dominant nations asserting themselves.
And all over the world, inspired from USA, women emancipating.
A new world, in only 33 years of rapidly accelerating history with another new world in the next 33 years. Some forecasts, using Western identification of units-variables prolonging trends and Daoist identification of holons-dialectics, forces-counterforces, yin/yang; to catch both continuous change and the discontinuous, jumpy changes.
Development, defined as satisfying basic human needs by lifting the bottom up; reduction of inequality can be achieved before 2050. The idea of food-water, clothing-housing, health-education for all has arrived and been well received (maybe not in the USA); one formula being the last two free, the first four subsidized with monthly cash to buy. Homo sapiens being homo faber and homo ludens, productive and playful with lifelong support, not lifelong struggle for sheer survival.
True, ground and river water are scarce but ocean water is not, obtainable by boiling with parabolic mirrors, capturing the vapor.
Environment, defined as satisfying basic nature needs, diversity and symbiosis. Fighting CO2 omission, a bilateral relation for a very complex reality, is much too simplistic, fighting CFCs destroying the ozone layer and symbiosis, strengthening the diversity of biota and abiota beyond using only renewable resources make good sense.
Individuals stop smoking if they attribute death from lung cancer to smoking. A catastrophe attributed to insulting nature's needs may elicit remedial action from collectivities. Likely to happen, but better pro-actio than re-actio. A key: the darker the earth the more heating by solar energy; cities are darker than villages. Therefore, move out from big cities ruled by elites to small local units ruled by people.
Peace, defined negatively as absence of parties being bad to each other, and positively as parties being good to each other–at the mega-macro-meso-micro levels–depends on ability to solve underlying conflicts and to concile underlying traumas–possibly increasing.
Forecasts for twenty cases spanning the world and the levels: Read the rest of this entry »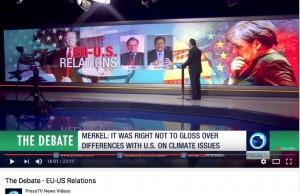 The Debate with Jim Walsh, MIT and Jan Oberg, TFF
Lund, Sweden – May 30, 2017
Last night "The Debate" on PressTV was devoted to the future of European-US relations in the wake of the NATO Summit, President Trump's words and omissions and the – historic – words, in particular, of Chancellor Angela Merkel immediately after.
Undoubtedly, we are at a turning point in these relations in general and for the NATO alliance in particular.
To discuss these issues – past, present and future perspectives – were Jim Walsh, senior research associate at MIT's Security Studies Program, Masschusetts, and Jan Oberg, director of TFF, Lund.
Thanks to PressTV's excellently structured program and interviewer we touched upon a series of aspects and dimensions around which we found both agreements and slight disagreements – all in a sober tone fit for public education and personal reflection.
We hope this debate will stimulate your own thoughts about the future of war, security and peace.
We'd be grateful for your sharing it to media people, students and other academics as well as to decision-makers in the field that you may know.
This is TFF Live on Facebook on the occasion of NATO's Summit in Brussels on May 25, 2017.
We use TFF Live on Facebook because it is handy, personal and interactive and because such live broadcasts have a larger organic spread that texts, images, links and even YouTube videos. And we want to make use of the technological developments as they help TFF reach out to ever more.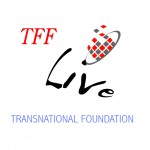 I feel very strongly about the harmful modes of operation of this US$ 900 billion giant element of the global Military-Industrial-Media-Academic Complex (MIMAC) and shall therefore be most grateful if you would spread it. This is the url of it. Thanks!
By Jan Oberg

"The Debate" on April 16, 2017 with Richard Millett and Jan Oberg illustrates quite well two distinctly different perspectives on conflicts in general and Syria in particular.
Its focus is on the difference in media coverage of the terrible events in Khan Seykhoun and al-Rashideen but there is much more to it.
I'll keep on struggling for the conflict and peace perspective against the violence perspective that sees black-and-white only and continues the seemingly eternal blame game – and thus legitimates more, rather than less, warfare.
Happy if you care to share and continue the – meta – debate!
TFF Live
April 12, 2017
The secretaries of state, Tillerson and Lavrov meet today. We seem to enter a stage of what must appropriately be perceived as a frosty new Cold War.
In the worst of cases this can lead to a new Cuban Missile Crisis. God forbid!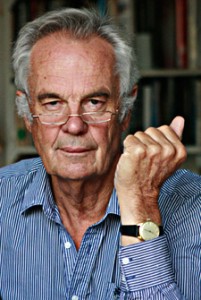 By Jonathan Power
April 4th 2017
The long talked-about referendum in Turkey will happen on April 16th. In effect voters have to decide whether the president, Recep Erdogan, in theory the incumbent of a relatively modest political post, should now be given the powers of the president and prime minister together.
Combined with a large majority in Parliament he would have enormous power to shape Turkey around his pro-Islamic agenda. Although working within a democratic system Erdogan is in many ways a populist, rather in the mould of President Donald Trump.
Shortly after his Justice and Development Party first won an election in 2003 I was in Turkey and my first question to the people I interviewed was does the party have a "secret agenda"- that is was planning at some future date to make the country Islamist. "Definitely not", was the almost universal response.
How wrong they were. Or perhaps they weren't. Maybe over the years Erdogan has changed his spots.
Either way Turkey now confronts a situation where populism, Islamism and nationalism are becoming Turkey's dominant forces. This is dangerous for Turkey.
Its highly educated, secular-minded, middle class will have less influence and indeed will be singled out and prosecuted, as many journalists, professors, novelists and judges are these days. Turkey will become even more anti the European Union – and what a mistake it was not to admit Turkey when twelve years ago it was knocking loudly on the door and was rebuffed.
The Islamist forces so strong today would have been Read the rest of this entry »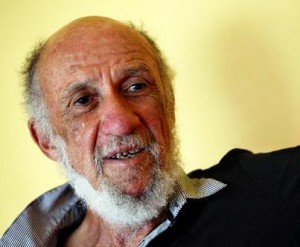 By Richard Falk
Six months ago, the UN's Economic and Social Commission for West Asia (ESCWA) asked Virginia Tilley and me to write a study examining the applicability of the international criminal law concept of apartheid to Israel's policies and practices toward the Palestinian people. We were glad to accept the assignment, and conceived of our role as engaging in an academic undertaking. ESCWA, one of several UN regional commissions, requested the study as a result of an uncontested motion adopted by its 18 Arab member governments.
Almost within hours of its release on March 15, our report [bearing the title "Israel's Practices Toward the Palestinian People and the Question of Apartheid"] was greeted by what can only be described as hysteria and derision.
Continue reading here on Falk's blog "Global Justice In The 21st Century" where you can also read the many comments to this affair.

And a few words about Western mainstream media unwillingness to deal with NATO criticism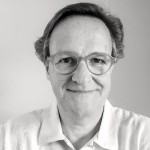 By Jan Oberg
It's as amazing as it is frightening how the West – a group of countries allegedly fighting for truth against propaganda and fake news by others – leads exactly that game itself.
And so is the degree to which Western allegedly free media – meaning free also of political powers that be – continue to ask no questions and do no research. We are obviously living in the post-intellectual age, knowledge having been replaced by marketed and more or less invented, elite self-serving narratives. For instance…
Take a close look at what Gen. Curtis M. Scaparrotti, commander of U.S. European Command, says when testifying before the US House Armed Service Committee. He is also SACEUR – Supreme Allied Commander Europe, the man whose views and actions will decide the fate of 500+ Europeans should there be a major war in this region of the world.
What is says is plain irresponsible. It's beyond the rational. While it may not be fake news, it's an example of ignored, omitted news.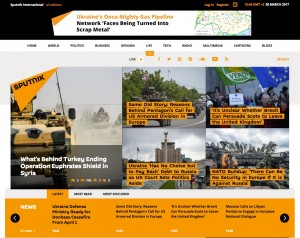 He blows up beyond recognition the so-called Russian threat. There is no single evidence of it in his statement – why it would happen, how, where, with what motives the Moscow would have and – in particular – how likely it is to become reality. He merely asserts it – based upon a wildly exaggerated estimate of his own authority: Read the rest of this entry »