Archive for the 'Russia' Category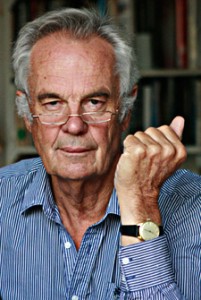 By Jonathan Power
The result of the first round of the French presidential election has given the Euro-pessimists a knock over the head. About time too.
The European Union is not going to face break up. Big crises come but they also go. The Euro currency crisis was not dealt with as well as it should have been – austerity was the policy of the long way round – but it passed.
The great immigration crisis has been contained and the number of would-be refugees has fallen sharply.
The British say they are leaving, but how the biggest political paradox of my lifetime will be squared remains to be seen – a parliament with a majority of its members in favour of staying in Europe but with a government trying to get out as fast as it can with the support of most MPs of the two largest parties.
Moreover, there is another quite counterproductive consequence of Brexit – pushing Scotland to break from the United Kingdom. Leaving big, grand, Europe to become a truncated little England makes no sense at all. When the penny finally drops I expect the UK to reverse course on Brexit – or to disintegrate.
With or without Britain the EU will remain the world's best example of political unity. Peoples who have fought each other for thousands of years no longer do. No other part of the planet is so Read the rest of this entry »
By Jan Oberg

"The Debate" on April 16, 2017 with Richard Millett and Jan Oberg illustrates quite well two distinctly different perspectives on conflicts in general and Syria in particular.
Its focus is on the difference in media coverage of the terrible events in Khan Seykhoun and al-Rashideen but there is much more to it.
I'll keep on struggling for the conflict and peace perspective against the violence perspective that sees black-and-white only and continues the seemingly eternal blame game – and thus legitimates more, rather than less, warfare.
Happy if you care to share and continue the – meta – debate!
TFF Live
April 12, 2017
The secretaries of state, Tillerson and Lavrov meet today. We seem to enter a stage of what must appropriately be perceived as a frosty new Cold War.
In the worst of cases this can lead to a new Cuban Missile Crisis. God forbid!
Media comments by Jan Oberg
The intellectual level of NATO's policies leaves a lot to be desired. This was illustrated during Secretary of State, Tillerson's, visit to NATO on March 31, 2017.
Everything stated lacks causal argument, evidence and reference to reality.
I call it absurd theatre and argue that Europe must recognize that it is – has been – under mental and political occupation by the US.
The US is in Europe for the sake of the US, not Europe. And it wants Europe to pay more to NATO to boost the defence of the US, not to help create peace in the European space.
See my comments at length at Iran's PressTV.

And a few words about Western mainstream media unwillingness to deal with NATO criticism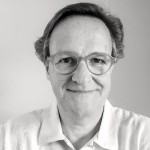 By Jan Oberg
It's as amazing as it is frightening how the West – a group of countries allegedly fighting for truth against propaganda and fake news by others – leads exactly that game itself.
And so is the degree to which Western allegedly free media – meaning free also of political powers that be – continue to ask no questions and do no research. We are obviously living in the post-intellectual age, knowledge having been replaced by marketed and more or less invented, elite self-serving narratives. For instance…
Take a close look at what Gen. Curtis M. Scaparrotti, commander of U.S. European Command, says when testifying before the US House Armed Service Committee. He is also SACEUR – Supreme Allied Commander Europe, the man whose views and actions will decide the fate of 500+ Europeans should there be a major war in this region of the world.
What is says is plain irresponsible. It's beyond the rational. While it may not be fake news, it's an example of ignored, omitted news.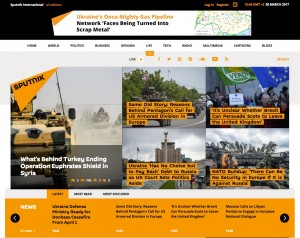 He blows up beyond recognition the so-called Russian threat. There is no single evidence of it in his statement – why it would happen, how, where, with what motives the Moscow would have and – in particular – how likely it is to become reality. He merely asserts it – based upon a wildly exaggerated estimate of his own authority: Read the rest of this entry »
Originally published in The New Statesman, London, 15 March 2017
28 March 2017
Three former UN insiders on the future of the world's most ambitious organisation. 
By Hans von Sponeck, Richard Falk – both TFF Associates – and Denis Halliday.
US President Donald Trump is ardently embracing a toxic form of messianic nationalism, while demeaning those who oppose him as corrupt, and dishonest enemies. His "America First" chant is creating severe international tension, promoting extremism – within and outside the US – and undermining the homeland security that he has so insistently pledged to enhance.
Trump seems determined to implement policies and practices that could signal the weakening of democracy, and possibly even herald the onset of fascism. His programme to deport undocumented immigrants and to exclude all visitors from six designated Muslim majority countries is illustrative of a regressive and Islamophobic outlook.
The groundswell of popular dissent is vibrant and worldwide, from Romania to South Korea, Gambia to Brazil, from the UK to the Ukraine.
Trump is dangerously exploiting the frustration of citizens with the political establishment, which is unprecedented in its depth and breadth. The umbilical cord that connects those governing with those governed is becoming dangerously stressed. The digital revolution is endowing governments with horrifying capabilities for oppression and control but it is also enhancing the ability of the citizenry to mount resistance and mobilize opposition forces.
UN charter law and power politics
As UN veterans, we recall and affirm the preamble to the UN Charter that reads "we the peoples" – not we the governments! The trust of people in their governments to work for social and economic progress and to prevent war has dramatically weakened, if not disappeared.
The prediction made by the Mexican delegate at the founding of the UN in 1945 that "we have created an institution which controls the mice but the tigers will roam around freely" seems truer today than at the moment of its utterance. The UN Security Council's permanent members – China, France, Russia, the UK and the US – indeed "roam around freely" lacking respect for international law or the authority of the UN, once more pursuing their respective nationalist agendas without any pretence of accountability. These countries are also the major consumers and exporters of military hardware, facilitating both militarism and "merchants of death".
The international war supposedly being waged against political extremism and terrorism has predictably deteriorated into a series of horrific wildfires and slaughter. Wars that should never have happened, neither the overt ones in Afghanistan, Iraq, Libya and Syria nor the partially covert ones in Yemen, Somalia, and a range of other countries in Africa and Asia have brought peace or stability, but a series of unspeakable ordeals of human suffering. Old struggles have been magnified while new ones have been created.
The US tiger, aged as it is, displays the most serious signs of political amnesia. Unilateralism and exceptionalism have just been reaffirmed as cornerstones Read the rest of this entry »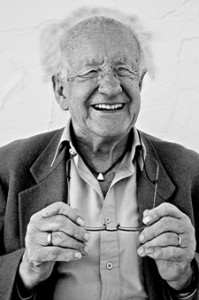 By Johan Galtung
The Cold War ended by an agreement that the USSR leaves Eastern Europe and the USA does not enter the area. What the USA did is treason, like Sykes-Picot. NATO expanded from 16 to 28: Bill Clinton added Poland, Czech Republic and Hungary; George W. Bush the Baltic Slovakia, Slovenia, Romania and Bulgaria; Obama attached Croatia and Albania. In 1999, 2004 and 2009, respectively. However, did those countries want it? They could have made their own pacts with neither USSR nor USA. The Soviet empire, and the Soviet Union itself, had collapsed.
With NATO at the border, Russia took back its 1954 Crimea gift to Ukraine within the Soviet Union. Kiev with US help fought in Eastern Ukraine to make ethnic Russians escape to Russia. Maybe 60% did.
Enters world history: The Pope and the Patriarch declare their Christianities one and the same (Havana Airport, VIP Lounge, 14 Feb 2016). EU will no longer fight US wars (Bratislava, 6 Nov 2016). Protestant-Evangelical Christianity is marginalized. So is the USA.
Denmark and Norway were with Anglo-America fighting US wars in Libya; and with prime ministers as NATO's secretary general. "Cold War jitters…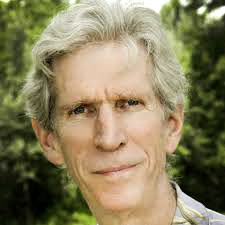 The U.S. intelligence community's extraordinary campaign of leaks claiming improper ties between President Trump's team and Russia seeks to ensure a lucrative New Cold War by blocking detente, reports Gareth Porter.
February 25, 2017
By Gareth Porter
Opponents of the Trump administration have generally accepted as fact the common theme across mainstream media that aides to Donald Trump were involved in some kind of illicit communications with the Russian government that has compromised the independence of the administration from Russian influence.
But close analysis of the entire series of leaks reveals something else that is equally sinister in its implications: an unprecedented campaign by Obama administration intelligence officials, relying on innuendo rather than evidence, to exert pressure on Trump to abandon any idea of ending the New Cold War and to boost the campaign to impeach Trump.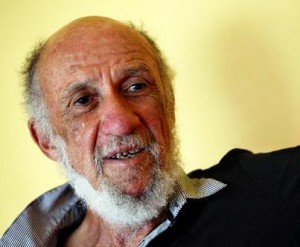 By Richard Falk
When the Clinton campaign started bitching about Russia interfering in US elections by hacking into the DNC I was struck by their excesses of outrage and the virtual absence of any acknowledgement that the United States has been interfering in dozens of foreign elections for decades with no apparent second thoughts.
CNN and other media brings one national security expert after another to mount various cases against Putin and the Kremlin, and to insist that Russia is up to similar mischief in relation to the upcoming French elections.
And never do they dare discuss whether such interference is a rule of the game, similar to espionage, or whether what was alleged to have been done by the Russians might lead the US political leaders and its intelligence agencies to reconsider its own reliance on such tactics to help sway foreign elections.
Is this selective perception merely one more instance of American exceptionalism?
We can hack away, but our elections and sovereign space are hallowed ground, which if encroached upon, should be resisted by all possible means. It is one thing to argue that democracy and political freedom are jeopardized by such interference as is being attributed to Moscow, and if their behavior influenced the outcome, it makes Russia responsible for a disaster not only in the United States but in the world.
The disaster is named Trump.
Assuming this Russian engagement by way of what they evidently call 'active measures' occurred is, first of all, an empirical matter of gathering evidence and reaching persuasive conclusions.
Assuming the allegations are to some extent validated, it hardly matters whether by what means the interference was accomplished, whether done by cyber technology, electronic eavesdropping, dirty tricks, secret financial contributions, or otherwise.
What is diversionary and misleading is to foster the impression that the Russians breached solemn rules of international law by disrupting American democracy and doing their best to get Trump elected or weaken the Clinton presidency should she have been elected.
The integrity of American democratic procedures may have been Read the rest of this entry »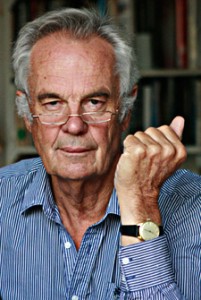 By Jonathan Power
March 7th 2017.
The state of being vigorously anti the Russian president, Vladimir Putin, is becoming out of control. It is in danger of becoming pathological and self-destructive. What does the West gain in the long run if it sees nothing ahead but being anti-Russia?
The West is in danger of having embarked on a journey to nowhere. Russia is not going to change significantly in the near future. The very close Putin/ Dimitri Medvedev team are going to remain in the saddle for a long time.
We are not yet in a second Cold War. Those who say we are don't know their history.
The Cold War was years of military confrontation, not least with nuclear arms. It was a competition for influence that stretched right around the globe and it was done with guns. There was the Cuban missile crisis when nuclear weapons were nearly used.
If Putin is here to stay we have to deal with him in a courteous and constructive way. Russia is not a serious military threat. President Donald Trump's proposal for an increase in US defence spending is larger than the whole of the Russian defence budget.*
Neither is Russian ideology. When the Soviet Union was communist there was a purpose behind Moscow's overseas policies – it was to spread the type of government of the supposedly Marxist-Leninist workers' state. No longer.
Today the militant anti-Putinists – I would include in this group Barack Obama, most of the big media in much of the Western world and most, but by no means all, EU leaders – believe they are defending the US-led "liberal democratic order". They believe that Russia is intent on undermining it. In their eyes it is democracy against authoritarianism.
But it is not. Read the rest of this entry »