Archive for the 'Russia' Category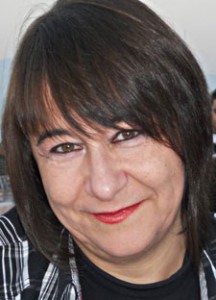 By Biljana Vankovska
Text of report by Macedonian newspaper Nova Makedonija on 12 June
Commentary by Biljana Vankovska: "Russia ante portas!"
The UK The Guardian recently issued a bombastic report based on certain intelligence leaks, apparently resembling WikiLeaks, that revealed the big and terrifying secret of the Russian bad boys working on Macedonia's distancing from the West for nearly 10 years through the use of old-fashioned methods (strange and mysterious spies and conspirators) and sophisticated means of influence via public diplomacy and "soft power".
This crown "evidence" has fitted in perfectly with the subtle campaign that a number of national media has been leading for a while now, promoting the "intimidating notion" of the Macedonians regarding Russia as a friendly country. An opinion poll on our foreign political orientations has indicated that as many as 17 per cent of the respondents have a positive view on Russia.
Imagine, these impertinent persons have dared reduce the incredible 95 per cent of people who support the West, which was typical only of [Albanian communist leader] Enver Hoxha's Albania and Bulgaria during [Bulgarian communist leader] Zhivkov's era!
This thesis is being reiterated ad nauseam and serves a double purpose: first, it should prove the harmful effects of the perfidious policies of the VMRO-DPMNE's [Internal Macedonian Revolutionary Organization-Democratic Party for Macedonian National Unity] fake patriots and, second, such an approach of the journalists' genuine shock and concern is a preventive disciplinary measure for those who – Heaven forbid – would dare criticise the West.
It is interesting that The Guardian report deals with the "self-leakage" of the Macedonian Counterintelligence Agency and that the text was prepared by famous Macedonian journalists.
The story of Russia's clout, spread through the media propaganda of our journalists who think that it is virtuous to play into the West's hands, has (once again) imposed our country as an instrument to settle a score between the great powers. Read the rest of this entry »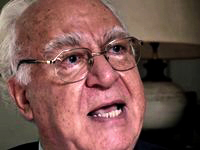 By Farhang Jahanpour
TFF Board member
June 29, 2017
TFF PressInfo # 419
On Monday 26th June, the White House released a statement saying that the United States had "identified potential preparations for another chemical attack by the Assad regime…" It went on to say: "If, however, Mr. Assad conducts another mass murder attack using chemical weapons, he and his military will pay a heavy price."
Nikki Haley, the US ambassador to the United Nations, followed that statement by tweeting, "Any further attacks done to the people of Syria will be blamed on Assad, but also on Russia & Iran who support him killing his own people."
On Tuesday morning, speaking on BBC 4 Today programme, the British Defence Minister Sir Michael Fallon was asked how Britain would respond to another American attack on Syria, and he responded "we will support" future US action in response to the use of chemical weapons in Syria.
With these unsubstantiated statements on Syria, the Trump Administration is dragging the world towards the law of the jungle. As if the situation in the Middle East was not bad enough, these warlike statements have made the situation much worse, and are in fact leading us towards a major confrontation in the Middle East with unimaginable consequences.
Some 14 years ago, in total violation of international law and without any authorization by the Security Council, former US President George W. Bush launched a barbaric attack on Iraq, which destroyed the country, killed and wounded more than a million people, and gave rise to ISIS that has since waged a campaign of terrorism throughout the world.
Far from having learned any lessons from that disastrous mistake, the Trump Administration seems intent on committing a similar mistake on a grander scale. During the campaign, Candidate Trump accused the former US Administration of having created ISIS, not indirectly but deliberately. He spoke about America having spent six trillion dollars on illegal wars in the Middle East and having nothing to show for it. He vowed that he would not be interested in regime change and was intent on resolving international disputes through negotiations and deals.
Whether he has changed his mind or whether the neocons in the Administration and the deep state have infiltrated and dominated his administration makes little difference. The clear fact is that the Trump Administration is acting in a dangerous and arrogant way and is dragging the world towards another catastrophe.
Shortly after coming to power, President Donald Trump and his disgraced National Security Advisor Michael Flynn singled Iran out for condemnation and put her on notice, despite the fact that the Iranian government had spent hundreds of hours in constructive talks not only with the United States, but with all the permanent members of the Security Council plus Germany and had reached a landmark agreement that was then endorsed by the Security Council.
The agreement blocked all the paths to Iran's acquisition of nuclear weapons, even if she ever had any intention of manufacturing them, something that Iran has denied, and years of investigation have not provided a shred of evidence to the contrary.
President Trump chose Saudi Arabia, the home of Wahhabi fundamentalism that has provided the ideological framework for nearly all the militant Sunni terrorist groups from Al Qaeda, to the Taliban, to Boko Haram and finally to ISIS and its various affiliates, which have created mayhem throughout the world, including the 9/11 terrorist attacks in the United States, as the venue for his first foreign visit. While in Riyadh, he bizarrely formed a "coalition against extremism" with Saudi leaders at its head.
However, as Trump made absolutely clear in his speech to the unelected Arab monarchs, the main aim of the coalition was to unite those Sunni potentates against Iran.
In the past few weeks, America has launched a number of attacks on the positions of the forces allied with the Syrian government in their battle against ISIS. On 18th May and 6th June, Read the rest of this entry »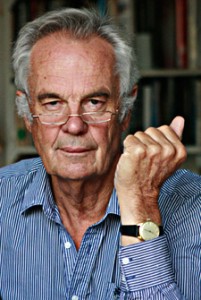 By Jonathan Power
June 20th 2017
Frederick the Great of Prussia was a friend of Voltaire and enjoyed ribald evenings with the philosopher discussing the intricacies of life's dos and don'ts. Before becoming king he was persuaded by Voltaire to become a pacifist.
But on ascending to the throne he became the most ferocious and successful of Europe's warrior leaders. He said of himself that he was "doomed to make war just as an ox must plow, a nightingale sing and a dolphin swim in the sea."
So far the twenty first century has been far more peaceful than the twentieth. No world war and none are there likely to be, even though the great powers might have the occasional confrontation. Some say we are overwhelmed by small wars, understandably so since the media, especially the fickle eye of television, picks up on every altercation.
As Francis Bacon wrote, there has never been, nor will there ever be, a shortage of "seditions and troubles". But in fact this century there have been no interstate wars and civil wars are down in number, way below their Cold War total when the big powers stoked their fires.
Perhaps war is sometimes necessary and just. Most people will say that Read the rest of this entry »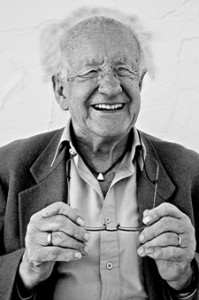 West of Jondal is Torsnes, named after the Nordic war god Thor with his Hammer, a center of the Viking era from 800 to 1050, only 250 years. Why so short? Successful with raids and colonization–Gardarike in Russia, Iceland, Greenland, Vineland in Canada. And then: fini. Why?
Because they had no future. Evil Lóki had killed Good Baldur–next to Torsnes is Belsnes=Baldursnes. They were doomed. Enters Christianity with Evil Satan and Good God, restoring hope. The end.
The Soviet Union Empire had no future: Communism was undefined. Enters Orthodox Christianity–Putin is a true believer–hope restored.
The United States Empire has no future: "allies" refuse to fight US wars and US capitalism increases inequality with reduced growth. Enter Campaigner Trump 'Making America Great Again' by buying-hiring American; President Trump making America isolated, violent, unequal–an autistic, psychotic, narcissistic, paranoid in a psycho-pathological exceptionalist, us-them paranoid state. A perfect fit for the worst.
2050 is only 33 years ahead; 33 years back is Orwell's 1984. Much happened.
The Berlin Wall collapsed in 1989; the Soviet Empire, Soviet Union and Communism followed. The US Empire declined, former clients refused to fight US wars, but not EU wars; eroding NATO.
The Cold war, threatening humanity with a nuclear arms race that in a hot war could obliterate the planet, melted away with a whimper.
China's incredible growth, also in world presence, from the Deng Xiaoping revolution in 1980, has been mainly within that period.
The attack on Muslim countries by a "US-led coalition" and the reaction by Al Qaeda and the Islamic State-Caliphate: in that period.
All over the world regionalization, ELAC-Economic Commission for Latin America and the Caribbean, African Unity/Union, EU, ASEAN; most states being too small, civilizations blocking for a world state.
All over the world non-dominant nations asserting themselves.
And all over the world, inspired from USA, women emancipating.
A new world, in only 33 years of rapidly accelerating history with another new world in the next 33 years. Some forecasts, using Western identification of units-variables prolonging trends and Daoist identification of holons-dialectics, forces-counterforces, yin/yang; to catch both continuous change and the discontinuous, jumpy changes.
Development, defined as satisfying basic human needs by lifting the bottom up; reduction of inequality can be achieved before 2050. The idea of food-water, clothing-housing, health-education for all has arrived and been well received (maybe not in the USA); one formula being the last two free, the first four subsidized with monthly cash to buy. Homo sapiens being homo faber and homo ludens, productive and playful with lifelong support, not lifelong struggle for sheer survival.
True, ground and river water are scarce but ocean water is not, obtainable by boiling with parabolic mirrors, capturing the vapor.
Environment, defined as satisfying basic nature needs, diversity and symbiosis. Fighting CO2 omission, a bilateral relation for a very complex reality, is much too simplistic, fighting CFCs destroying the ozone layer and symbiosis, strengthening the diversity of biota and abiota beyond using only renewable resources make good sense.
Individuals stop smoking if they attribute death from lung cancer to smoking. A catastrophe attributed to insulting nature's needs may elicit remedial action from collectivities. Likely to happen, but better pro-actio than re-actio. A key: the darker the earth the more heating by solar energy; cities are darker than villages. Therefore, move out from big cities ruled by elites to small local units ruled by people.
Peace, defined negatively as absence of parties being bad to each other, and positively as parties being good to each other–at the mega-macro-meso-micro levels–depends on ability to solve underlying conflicts and to concile underlying traumas–possibly increasing.
Forecasts for twenty cases spanning the world and the levels: Read the rest of this entry »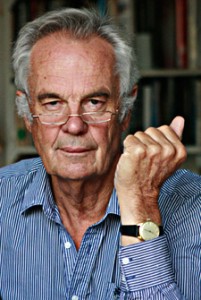 By Jonathan Power
June 6th 2017
It was all smiles out on the range last week when, against a deep blue sky, an American interceptor rocket took out an incoming "enemy" long-range, missile (which in a real attack would be carrying a nuclear warhead). Generals and Congressmen and women jumped for joy.
But what was there to be joyous about?
Over the decades of the Cold War the nuclear deterrent was supposed to be the instrument that kept the peace. MAD, it was called- Mutually Assured Destruction. Simply put, if you attacked me you might catch me by surprise and destroy many of my cities and military bases, but in fact you wouldn't dare do it because beyond surprise is my "second-strike force". Hidden away, deep underground, invulnerable to attack, I can retaliate with that.
So in real life you will not dare attack me and I won't attack you. That is a stalemate. That is deterrence.
Forget morality, forget the chance of a rogue or accidental launch – this is what the military say kept the peace throughout the Cold War, and maybe still does as the ice cap returns, argue its supporters.
However, if there is now going to be a big jump in technology and you can intercept my second-strike with your interceptor rockets we no longer have the surety of MAD. I'm wide open and you can "get me". You no longer fear retaliation and I will have no choice but to surrender after you have demolished some of my cities and military bases.
Fortunately, the technology is still in its early stages. Read the rest of this entry »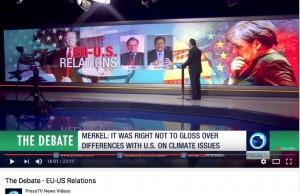 The Debate with Jim Walsh, MIT and Jan Oberg, TFF
Lund, Sweden – May 30, 2017
Last night "The Debate" on PressTV was devoted to the future of European-US relations in the wake of the NATO Summit, President Trump's words and omissions and the – historic – words, in particular, of Chancellor Angela Merkel immediately after.
Undoubtedly, we are at a turning point in these relations in general and for the NATO alliance in particular.
To discuss these issues – past, present and future perspectives – were Jim Walsh, senior research associate at MIT's Security Studies Program, Masschusetts, and Jan Oberg, director of TFF, Lund.
Thanks to PressTV's excellently structured program and interviewer we touched upon a series of aspects and dimensions around which we found both agreements and slight disagreements – all in a sober tone fit for public education and personal reflection.
We hope this debate will stimulate your own thoughts about the future of war, security and peace.
We'd be grateful for your sharing it to media people, students and other academics as well as to decision-makers in the field that you may know.
This is TFF Live on Facebook on the occasion of NATO's Summit in Brussels on May 25, 2017.
We use TFF Live on Facebook because it is handy, personal and interactive and because such live broadcasts have a larger organic spread that texts, images, links and even YouTube videos. And we want to make use of the technological developments as they help TFF reach out to ever more.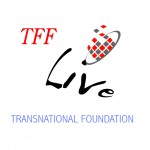 I feel very strongly about the harmful modes of operation of this US$ 900 billion giant element of the global Military-Industrial-Media-Academic Complex (MIMAC) and shall therefore be most grateful if you would spread it. This is the url of it. Thanks!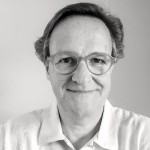 By Jan Oberg
The role – again – of marketing companies in selling wars
Few wars have been so thoroughly media-managed and marketing-loaded as that on Syria. No wonder arms deals are too – otherwise citizens around the world would protest loudly that their tax money is spent on destruction and more destruction and all the promises of the past that this – or that – arms deal will increase security and peace in the world have turned out to be fake information – disinformation – and an integral part of what can only be termed "fearology" by governments against their own people.
One must therefore welcome Russia Today's excellent research by Alexey Yaroshevsky also on this dimension.
This report is high-speed but listen carefully to it as it points out two US companies associated with this deal and US-Saudi relations with questionable image – a report that also highlight to some extent the roles of both Bill and Hillary Clinton in all this: the Qorvis MSLGroup and Burson-Marsteller.
In passing one cannot but deplore that it is Russia Today, not its Western peers, that does the research on the role of PR and marketing firms.
NATO in Gulf with Denmark as a liaison?
Back to NATO in Kuwait and what it may mean.
Here is what the United Arab Emirates' daily The National reported on January 24, 2017. Interestingly, Kuwait, Qatar, Bahrain and the UAE are members of ICI – the Istanbul Cooperation Initiative – while Saudi Arabia and Oman plan to join. This is exactly the coalition we have mentioned above.
Three days later the same sources quotes the Danish ambassador in the UAE: "Nato officials are expected to visit in coming months after the Danish embassy in Abu Dhabi becomes the country's go-between with the bloc, said Merete Juhl, the Danish ambassador. Read the rest of this entry »