Archive for the 'Russia' Category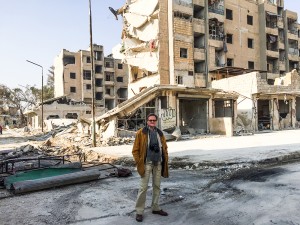 By Jan Oberg
December 12, 2017, marks the anniversary of the liberation – the West called it fall – of Aleppo in Syria. What happened is conveniently forgotten today by the West.
Some of us can't and won't forget what was both world, regional and local history.
Important for Syria, for the West and for the future world order – for at least 5 reasons.
1. The Western mainstream media's deceptive – constructed, ignorant, or both – narrative since 2011 was debunked.
Perspectives that media and political decision-makers deliberately omitted (remember omitted stuff is more important than fake):
• History and the colonialists' role in Syria.
• The immense complexity of the Syrian society.
• Syria as a 7000 year-old civilisation and as end of the Silk Road.
• The decades-long conflicts underlying the violence, since CIA's coup in 1949.
• The Western-driven regime change policies years since before 2011.
• Other causes of the conflicts than "Assad the dictator and his regime" such as environmental crisis, oil and gas, and its being partly occupied since 1967 by Israel.
• That nothing of the conflict complexity can de facto be reduced to a matter of one man's role – like it couldn't with Milosevic (now exonerated), Saddam, or Ghadafi;
• That this may have been a civil war for about a week but then almost 7 years of international aggression by thousands of foreign groups, Western governments/arm suppliers and their Saudi-led allies.
• Syria's right under such circumstances to self-defence according to Article 51 of the UN Charter.
• The major role in the utter destruction of Syria played by NATO countries, Turkey particularly when it comes to Aleppo, and Western allies such as Saudi Arabia and the Gulf states; all was simply "the dictator/regime killing his own people"…
• That Russia and Iran was the only foreign powers legitimately present according to international law.
• That the UN was sidelined – again – and tasked with the impossible role of making peace out of such member state policies.
• The media interest in Syria disappeared immediately after Aleppo's liberation as if orchestrated by one conductor. Silence.
• And Facebook and Google Search changes algorithms…
The media coverage stopped there and then – like musicians under a conductor, obeying the tiniest move.
2. It marked the end of the West's attempt at regime change since 2012
It had started formally on Dec 12, 2012 – on the day four years earlier, in Marrakesh. "Friends (!) of Syria" declared Assad's government illegitimate and set up a Syrian National Council – without, of course, asking the Syrian people it was supposed to represent. Here's AlJazeera's/AFP's coverage of that cruel decision.
Jan Oberg comments on the tit-for-tat policies of the U.S. and Russia when they force each other to register their media as "foreign agents".
It is a weak U.S. that cannot accept that it no longer has a virtual monopoly on shaping perceptions of the world. Just find your role and accept that there are other angles and priorities than those you've dominated the global information structure with fore decades.
As we have said before, censorship is not the way – educating people to sense the difference between real and fake news and look for omitted news, angles and facts – in contrast – is a solution.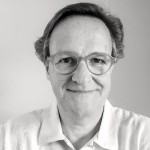 By Jan Oberg
OK, it's from Russia Today so you should of course not trust it but somehow this video and text and the man in it seems quite factual, not fake and obviously not omitted.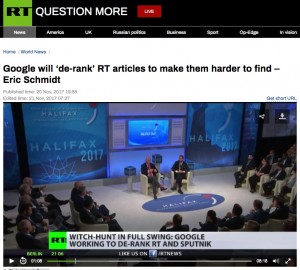 It documents that Eric Emerson Schmidt, the Executive Chairman of Alphabet – an American multinational conglomerate that owns a lot and among them Google – is working on "de-ranking" alleged propaganda outlets such as Russia Today, RT – the world's third largest television network – and Sputnik.
Who is Eric Schmidt?
On the Wikipedia link you can read more about Mr. Schmidt, one of the richest person on earth, an advocate of net neutrality, a corporate manager and owner of a lot, a collector of modern art, etc. And you can read about his heavy involvement with Hillary Clinton's recent campaign and the Obama administration and about Schmidt's involvement with Pentagon, too.
Eric Emerson Schmidt's name is associated with the world's largest and most systematic data collecting search engine, Google, that millions upon millions use. School children, teachers, parents, media people, politicians and you and I all daily "google" what we need to know.
While we do that, Google tracks everything about us and if you are searching for a thing to buy, say a camera, be sure that camera ads will shortly after turn up on your screen. And they know everything we are interested in through our "googling" including political interests and hobbies.
Playing God
This very powerful corporate leader with a open political orientation has decided Read the rest of this entry »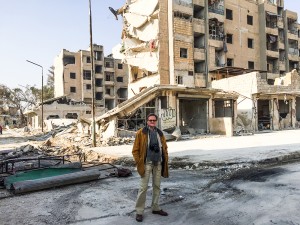 By Jan Oberg*
That's what I hold quite likely in case the present US administration under Donald Trump's formal leadership continues down the path its in-fighting militarist fractions seem to have chosen.
We're in the worst, most dangerous situation since the Cuban Missile Crisis. Sitting down and hoping for the best is neither responsible nor viable or wise.
I can only hope that I will be proved wrong. That the present extremely dangerous tension-building will die down by some kind of unforeseen events or attention being directed elsewhere.
The world could quite well be drifting toward what Albert Einstein called 'unparalleled catastrophe'. It's something we may – or may not – know more about when President Trump returns from his trip to Japan, South Korea, China, Vietnam (APEC where he also likely to meet Russian President Putin) and the Philippines.
Except for 93-year old Jimmy Carter offering to go to North Korea, we witness nobody taking any mediation initiative – not the UN' S-G Guterres, not the EU, not European NATO countries, not BRICS, not single countries like Sweden, not… well, you name them.
It's about denial, about heads deep down in the sand, people hoping for the best at the moment when humanity's future is in the hands of a couple of leaders from whom they would probably not buy a used bicycle.
That this silence all around is a roaring fact, is about as tragic and dangerous as the situation itself. Read the rest of this entry »
By Per Gahrton
Former Member of the European Parliament, Green Party of Sweden
PhD Sociology
Lund, Sweden, October 2017
A lecture at the XI Congress of Ukrainian European Studies Association, Kharkiv National University, October 20, 2017
Introduction: Sweden-Ukraine ties
A couple of days ago Swedish media reported that a wild boar, shot some 200 kilometres north of Stockholm, had been found to contain ten times more radioactivity than permitted by the health authorities. As you may guess, this radioactivity emanated from the Tjernobyl nuclear disaster in 1986. This shows that we live in one globalized world and that my Sweden and your Ukraine are linked together.
Another example of Swedish-Ukrainian common experience might be the battle of Poltava in June 1709, which according to Wikipedia resulted in the "beginning of Sweden's decline as a Great Power". As belligerents, Wikipedia lists on one side Sweden and Ukraine, on the other Russia.
However, this military defeat against the Tsar may have been a blessing for the Swedes, because afterwards the Swedish people toppled the dictatorship of the king and introduced what is called The Times of Freedom (Frihetstiden), when a four-chamber parliament including peasants, ruled the country for half a century. Though it was not a full-fledged democracy (women and the poorest men were excluded) it was a starting point, well before the French Revolution.
About hundred years later Sweden suffered another defeat against Russia, which in 1809 conquered Finland, a country that until then had been an integral part of the Swedish kingdom.
Although many Swedes wanted to retake Finland, today most historians think that perhaps even this defeat was a blessing, for two reasons: First, the inevitable Finnish struggle for independence – which celebrates its 100th anniversary this year – was not conducted against Sweden but against Russia. And secondly, the political elite decided, as expressed by the famous poet Esaias Tegnér, to "reconquer Finland inside the borders of Sweden" which meant to build a peaceful and rich society and give up wars and dreams of territorial expansion and great power status.
Since then Sweden has been militarily non-aligned and has seen no war for more than 200 years.
Examples of Scandinavian conflict-resolution
However, earlier throughout history Scandinavia has been an arena for endless internal wars, mainly between the Danish and Swedish kingdoms. Like so often people have fought with those who should be their closest friends – their neighbours. Read the rest of this entry »
It's time – long ago – to establish an International Tribunal/Commission on the Entire International War In Syria.
Jan Oberg Comment
You should be sick and tired of blame game around selected events and misuse of international law in Syria. I am!
Process instead the entire war and give justice and reconciliation to the Syrian people who have suffered incredibly.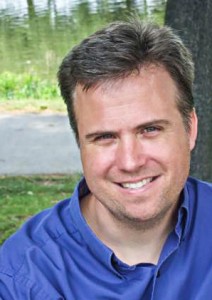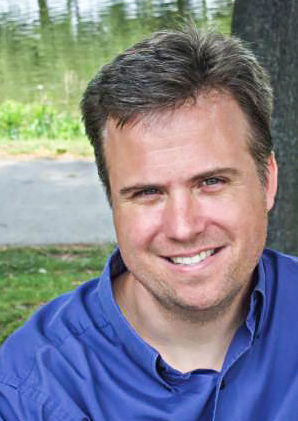 By David Swanson
October 6, 2017
The Nobel Peace Prize was awarded Friday to the International Campaign for the Abolition of Nuclear Weapons (ICAN) — listen to my radio show with one of ICAN's leaders two years ago here.
It's conceivable that some Americans will now learn, because of this award, about the new treaty that bans the possession of nuclear weapons.
This treaty has been years in the works. This past summer 122 nations agreed on the language of it, including these words…
Continue to the original here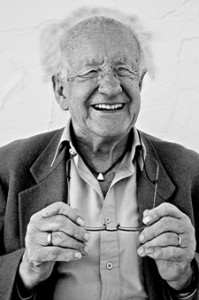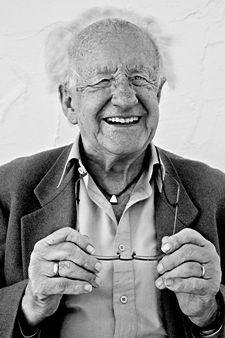 By Johan Galtung
Liu Xiaobo passed away. What is the – not so hidden – truth about him?
Answer: His speeches and writings show enthusiasm for the 100-year English colonization of Hong Kong, wishing 300 years colonization of China, celebrating the US war in Afghanistan, hoping for atomic weapons. He got the Nobel Peace Prize for democratization of China, had the freedom of speech, but the prize communicated as a provocation. The prize could easily have been given to their Charter, not to Liu Xiaobo.
Norway's security – what are the threats?
Answer: Given the location, an invasion by USA or Russia to prevent the other from doing so. The situation is reminiscent of the threat from England, Germany and USSR to prevent one of the other from doing so in 1940; what happened was England and Germany violating Norwegian neutrality, fighting a battle on Norwegian territory. USSR nothing till they fought German troops in the extreme North losing more soldiers to liberate Norway than Norway during the war, stopping when the Norwegian government in refuge in London told them to do so, thereby making it possible for Germany to destroy Northern Norway.
Norway's defense today – what is the story?
Answer: A one-sided offensive capacity directed at Russia for a first or second strike, the coast and inland defenseless with 248 of 249 districts ("Heimevernet", home land defense) incapable of their job.
Why Russia as Chosen Enemy; the real story, the alternatives? Read the rest of this entry »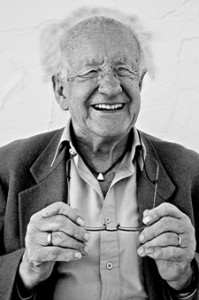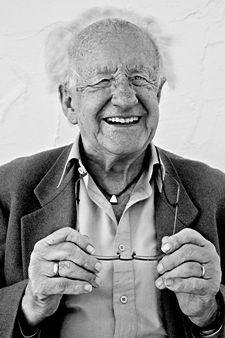 11 September 2017
A world map shows the West is big, from the Atlantic to the Pacific oceans, from the Arctic Ocean to the Mediterranean-Black Sea-Russian border; but not that big. However, that is only Europe. Add Anglo-America, USA-Canada, from the Pacific to the Atlantic oceans, from the Arctic Ocean to Mexico. The West is huge, enormous.
It covers geographically the Northern Arctic and temperate zones.
It houses religiously the three Christianities, much of Judaism, but not Islam. Muslims and all others count as minorities, here and there.
It is the seat of another major faith, Enlightenment: humanism-liberalism-marxism-nationalism-statism-capitalism-regionalism.
It is the seat of the major IGOs, NGOs and TNCs in the world.
It identifies West as "developed", and Rest as "developing".
West has attacked, invaded, conquered, colonized almost all the Rest of the world (China only partly, Japan only recently, from 1945).
The overwhelming majority of wars are intra-West, or West-Rest. Read the rest of this entry »