Archive for the 'Iraq' Category
By Jan Oberg
Commentinng on President Rouhani's plea for tolerance and no borders on Press TV, January 28, 2017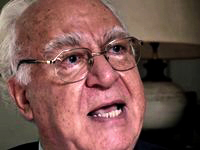 By Farhang Jahanpour
I have just spent a couple of miserable hours reading General Michael Flynn's and Michael Ledeen's book, The Field Of Flight. He will be President Trump's national security adviser. And, frankly, I don't know where to begin.
As someone who is opposed to the regime of the mullahs and would like to see the end of that regime through peaceful and democratic means, I truly cannot understand the reason for what one can call the irrational hostility and the depth of hatred of people like Flynn and Michael Ledeen towards Iran. Of course they are entitled to their feelings of hatred and hostility towards Iran and Muslims as a whole, but they are not entitled to their facts.
It is really amazing to see how without any concern for the facts Flynn jumps from one subject to another, Read the rest of this entry »
Here a few comments on Erdogan's recent attack on the West for supplying arms to the Kurds.
Funny that Turkey's president should accuse someone else for weaponizing a conflict. At the same time as Turkey does it and is also involved in two wars outside itself – Iraq and Syria – and one inside against the Kurds.
In this short interview I seek to raise the imagination: Since the weaponization of conflicts is a cancer on the world, imagine that a God-like magnetic force that could suck up each and every weapon in the Middle East, what would happen?
They would be forces to sit down and talk!
And one more point I did not get around to say: The world's cancerous arms industry and criminal arms traders – governmental as well as private – would go out of business and many end up behind bars.
In short, a much better world.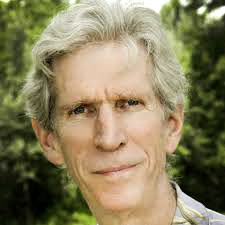 By Gareth Porter
The Russian-Syrian bombing campaign in eastern Aleppo, which has ended at least for the time being, has been described in press reports and op-eds as though it were unique in modern military history in its indiscriminateness.
In an usual move for a senior US official, Secretary of State John Kerry called for an investigation of war crimes in Aleppo.
As terrible as that toll of civilian lives is, the United States should drop the stance of moral superiority.
The discussion has been lacking in historical context, however. Certainly the civilian death toll from the bombing and shelling in Aleppo has been high, but many of the strikes may not be all that dissimilar from the major US bombing campaign in Iraq in 2003, nor as indiscriminate as Israel's recent campaigns in densely populated cities.
The impression that the bombing in Aleppo was uniquely indiscriminate was a result of news reporting and commentary suggesting, by implication, that there are no real military targets in east Aleppo.
By Jan Oberg
- speaking out on PressTV on September 24, 2016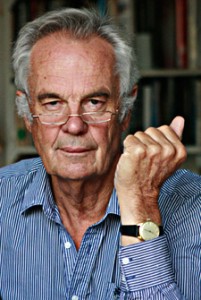 By Jonathan Power
September 6th 2016
The French ambassador to the US from 1902 to 1924, Jean-Jules Jusserand, observed that distant powers could not easily threaten the US because "On the north, she has a weak neighbour; on the south, another weak neighbour; on the east fish and on the west, fish".
The coming of the submarine-based nuclear missile has not changed that. Apart from the fact that no enemy would dare use them for fear of retaliation, and that there is no country in the world that feels that hostile to America (accept North Korea), the fact is America is too big and too far away to be invaded and dominated. There could not be a blitzkrieg by a foreign army across the mid-west or a Vichy America.
The real tragedy of 9/11 is just as a majority of the US electorate had settled into a post-Cold War comfort zone with the new president, George W. Bush, not being overly pushy or confrontational in foreign affairs, America was jolted so badly that a large proportion of its electorate – maybe half – has been paranoid ever since. Enemies are once again seen under the bed.
Enough of the electorate have persuaded themselves that they are insecure Read the rest of this entry »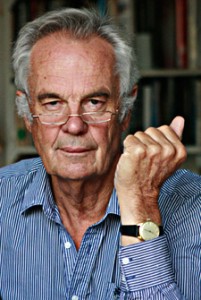 By Jonathan Power
Politicians have it in their DNA to hype our supposed present dangers. So do journalists. So does the military-industrial complex. So do certain think tanks and university professors who depend on sounding the alarm about this and that to gain grants from foundations.
When Leon Panetta was defence secretary under President Barack Obama he was not atypical when he said that any defence cuts would undermine the military's "ability to protect the nation" and reductions would "invite aggression".
Yet today's wars tend to be low-intensity conflicts that on average kill 90% fewer people than the wars of the 1950s. The first decade of this century had fewer war deaths than any decade of the last century.
As for terrorism nothing is more over-hyped.
Of the 13,186 people killed in terrorist attacks in 2010 only 15 were American citizens. Unless you live in Pakistan, Afghanistan, Iraq, Yemen, Somalia or Syria the chance of dying from a terrorist attack today has fallen to just above zero. Even the latest spate of bomb attacks in France and Belgium barely affect this world percentage.
The US is almost Islamic terrorist-free. What terrorism there is comes from right wing white men. Read the rest of this entry »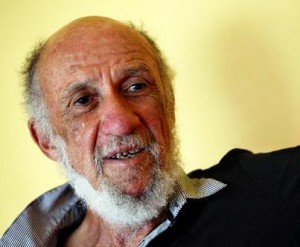 By Richard Falk
The Case for Disengagement
A few years ago Barack Obama made much of an American pivot to East Asia, a recognition of China's emergence and regional assertiveness, and the related claim that the American role in Asia-Pacific should be treated as a prime strategic interest that China needed to be made to respect.
The shift also involved the recognition by Obama that the United States had become overly and unsuccessfully engaged in Middle Eastern politics creating incentives to adjust foreign policy priorities. The 2012 pivot was an overdue correction of the neocon approach to the region during the presidency of George W. Bush that reached its climax with the disastrous 2003 intervention in Iraq, which continues to cause negative reverberations throughout the region.
It was then that the idiocy of 'democracy promotion' gave an idealistic edge to America's military intervention and the delusion prospect of the occupiers receiving a warm welcome from the Iraqi people hit a stone wall of unanticipated resistance.
In retrospect, it seems evident that despite the much publicized 'pivot' the United States has not disengaged from the Middle East. Its policies are tied as ever to Israel, and its fully engaged in the military campaigns taking place in Syria and against DAESH.
In a recent article in The National Interest, Mohammed Ayoob, proposes a gradual American disengagement from the region. He makes a highly intelligent and informed strategic interest argument based on Israel's military superiority, the reduced Western dependence on Gulf oil, and the nuclear agreement with Iran.
In effect, Ayoob convincingly contends that Read the rest of this entry »
Commenting on PressTv on July 22, 2016 after yet another tragedy in the Mediterranean.
But how much did the media cover that in comparison with the Nice tragedy – and Hollande's killing of 120 innocent civilians as revenge for Nice (which at the time was not known to have any connections to ISIS or similar)?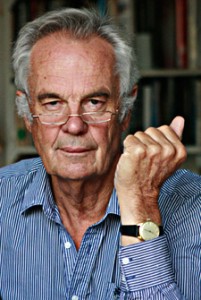 By Jonathan Power
The crime of aggression ("planning, preparation, initiation or waging of a war of aggression") was described by the Nuremberg Tribunal that tried Nazi leaders as "the supreme international crime differing only from other war crimes in that it contains within itself the accumulated evil of the whole".
President George W. Bush and British prime minister, Tony Blair, have been accused by many as war criminals for starting the war against Iraq and, second, for not watching carefully enough to make sure that war crimes carried out by individual soldiers were not covered up, and for the torture that Bush initiated and Blair appeared to tolerate.
Did Blair lie over the reason for going to war with Iraq – the supposed stockpile of weapons of mass destruction that Iraq possessed? It depends how you define lie. If you define lie as saying this cat is black when in fact it's white he didn't on the big issues. But what he did do was to give the impression the cat was assuredly white when in fact it was a sort of greyish.
But as the just published government commissioned report made by a distinguished civil servant, John Chilcot, has made clear the caveats were left out of intelligence briefings and the presentation was polished by the prime minister's office.
We in the public didn't have the pre-polished version but Blair did and he must have known in his mind, if not his heart, he was taking a gamble with the evidence. Read the rest of this entry »