Archive for the 'Israel/Palestine' Category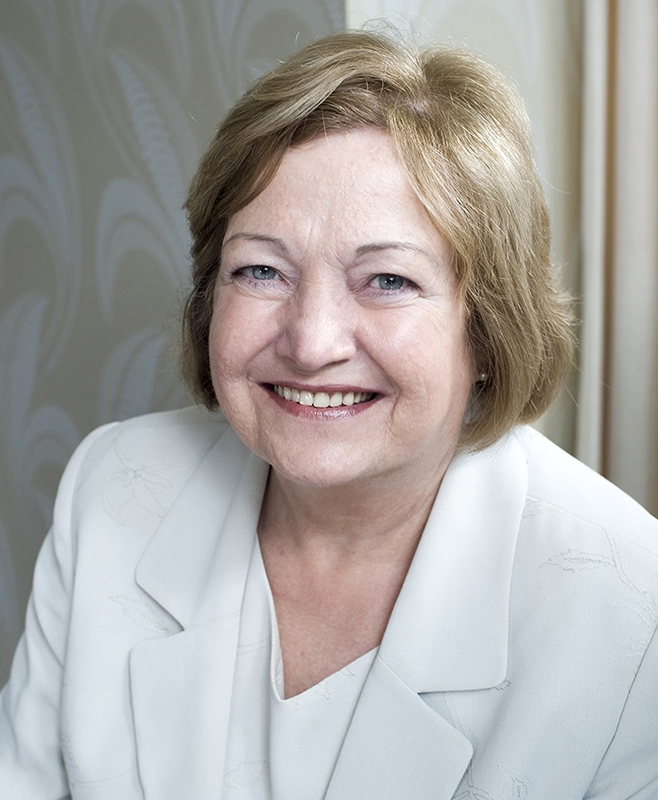 By Mairead Maguire
Thursday 29th September, 2016 – Wed.,5th October, 2016
Participant on board Zaytoouna-Oliva boat
A few weeks ago, the US Government agreed to give Israel $38 billion dollars, the largest military funding package the U.S. has given any Nation. This $38 billion in military and other type of Aid, will be used to imprison the Palestinians of Gaza, and continue Israel's military occupation, and imposition of an apartheid state, upon the Palestinian people.
This money will be used in the training fields of Israeli military which are in Gaza, where military experiments are done, using US military weaponry, by the Israeli Occupation Forces.
The U.S. military and Government is complicit in the crimes against the people of Gaza and the Palestinian occupied territory by the use of military hardware given by USA and the training that the Israelis give USA and USA gives to them.
It is also estimated that some 70% of European humanitarian aid to Palestine ends up in Israeli pockets.
Gaza continues to suffer from the continuing Israeli blockade, naval and land, and this 25-mile-long tiny strip, 5 miles wide, with l.9 million people, living in it, is a brutal blockade and Israel controls everything including, all the electricity, the food, etc. Indeed, everything which comes into Gaza comes through Israeli hands. Gaza's only airport was completely destroyed in 2002 by Israeli jets and ground forces.
Egypt continues to be a part of this blockade as they have blocked Gaza's southern border and Egypt continues to receive USA military funding. Medical authorities have reported that the time for operations in Gaza now goes up to 2025 as so many are awaiting health care, and the increasing issues around food, water, sewage, electricity, all of these mounting problems have led the U.N. to declare in their latest Report, that by the year 2020 Gaza will be uninhabitable. What hope is there for the Palestinians of Gaza, the vast majority of whom are young people.?
In order to give Hope to the people of Gaza by showing solidarity and support the Women's Boat to Gaza sailed to Gaza in September, 2016.
Also we sailed in order to challenge this illegal and immoral blockade and occupation of Palestine by Israel, and draw international attention to the fact that under Geneva conventions it is illegal to punish civilians, which is what Israeli government policies continues to do. Read the rest of this entry »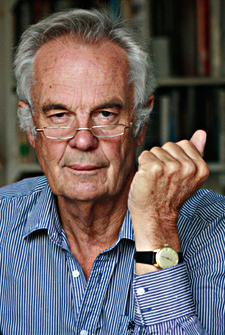 By Jonathan Power
November 8th 2016.
An interesting question is what would happen to American foreign policy if President Barack Obama were allowed to have another four year term in office?
It would be a less interventionist presidency than what is about to become. This is not to say that I think the way Obama has handled the war in Afghanistan has been successful. Nor do I believe the attack on Libya was a sensible idea. Nor do I think the way he dealt with Russia and Ukraine in the last four years has been anything but counterproductive.
But I do believe the world would be an even messier place if he had not been president. Syria would have been invaded with ground troops. Iraq would have been replicated.
I think confrontation with China over the ownership of the contested islands in the South China and East China seas would have been more serious than it has been.
There would have been no bringing back Cuba in from the cold. (Cuba was the home of the missile crisis of 1962 when the world came terrifyingly near to a nuclear war.)
Most important, there would have been no nuclear deal with Iran. Iran's research which could have led to the making of a nuclear bomb (not that I think it had any intention of going that far) would have continued.
At some point Israel would have bombed Iran's reactors Read the rest of this entry »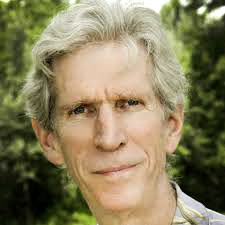 By Gareth Porter
The Russian-Syrian bombing campaign in eastern Aleppo, which has ended at least for the time being, has been described in press reports and op-eds as though it were unique in modern military history in its indiscriminateness.
In an usual move for a senior US official, Secretary of State John Kerry called for an investigation of war crimes in Aleppo.
As terrible as that toll of civilian lives is, the United States should drop the stance of moral superiority.
The discussion has been lacking in historical context, however. Certainly the civilian death toll from the bombing and shelling in Aleppo has been high, but many of the strikes may not be all that dissimilar from the major US bombing campaign in Iraq in 2003, nor as indiscriminate as Israel's recent campaigns in densely populated cities.
The impression that the bombing in Aleppo was uniquely indiscriminate was a result of news reporting and commentary suggesting, by implication, that there are no real military targets in east Aleppo.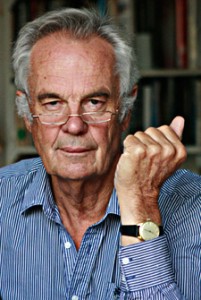 By Jonathan Power
October 4th 2016.
The many world leaders who gathered in Jerusalem last week for the funeral of Shimon Peres, the former president of Israel, are safely ensconced back home. They will not bother much to think about Israel again until the next Palestinian uprising. But the Israelis will continue to only think about themselves.
The Israelis are obsessed with themselves, with their history, with the present time and with their destiny. Every nation has some of this but Israeli navel gazing is something else. At this level of intensity it makes compromise difficult and condemns Israel to political paranoia and limitless inflexibility.
The Israeli notion that they can have this land and no one else can is so anachronistic by any contemporary standards that it is amazing that outside powers, whether they be the US, the EU or Russia, have given its arguments the time of day.
If every ethnic group in the world asserted so vigorously truly ancient yearnings to exclusive possession the world would become totally chaotic in short time. Where would the white North Americans or South Americans be?
Should Russia return to the rule of Mongolia, the seat of Genghis Khan's Mongols? It was they who laid down the boundaries, more or less, of the modern Russian state. What if China grabbed back Taiwan?
If the Israelis want to believe that Temple Mount Read the rest of this entry »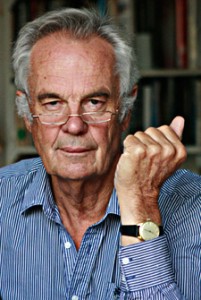 September 13th 2016.
By Jonathan Power
Russia announced last week that it has decided to go where angels fear to tread – into the whirlpool of negotiations between Palestine and Israel. Long a preserve of the Americans and the French, the attempt to bring peace between the two and to make a final settlement on boundaries has frustrated them for decades.
Can Russia do better?
Russia comes on the scene at a time when the script is perhaps about to be re-written in a radical way. After decades of negotiating around the premise that the only solution was a two-state arrangement with an independent Jewish state and an independent Palestinian state existing cheek by jowl, opinion in Palestine is shifting.
The talk now, especially among younger people like the businessman Tareq Abbas, the son of the President of Palestine, Mahmoud Abbas, is quite different than their parents. They are saying Palestinians should give up pursuing what the Israelis will never concede and should stop the endless, unproductive effort, to negotiate a two-state solution.
Instead, they should accept that Israel has the whip hand over both Israel and Palestine, in both the parts it occupies and the parts it allows the Palestinians themselves to govern, the rest of the West Bank and Gaza.
So the focus of the negotiations should be changed to concentrate on demanding civil rights within Israel – a Greater Israel containing Read the rest of this entry »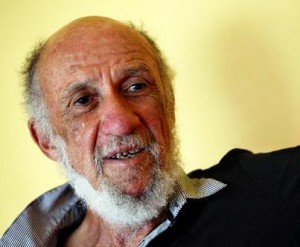 By Richard Falk
The Case for Disengagement
A few years ago Barack Obama made much of an American pivot to East Asia, a recognition of China's emergence and regional assertiveness, and the related claim that the American role in Asia-Pacific should be treated as a prime strategic interest that China needed to be made to respect.
The shift also involved the recognition by Obama that the United States had become overly and unsuccessfully engaged in Middle Eastern politics creating incentives to adjust foreign policy priorities. The 2012 pivot was an overdue correction of the neocon approach to the region during the presidency of George W. Bush that reached its climax with the disastrous 2003 intervention in Iraq, which continues to cause negative reverberations throughout the region.
It was then that the idiocy of 'democracy promotion' gave an idealistic edge to America's military intervention and the delusion prospect of the occupiers receiving a warm welcome from the Iraqi people hit a stone wall of unanticipated resistance.
In retrospect, it seems evident that despite the much publicized 'pivot' the United States has not disengaged from the Middle East. Its policies are tied as ever to Israel, and its fully engaged in the military campaigns taking place in Syria and against DAESH.
In a recent article in The National Interest, Mohammed Ayoob, proposes a gradual American disengagement from the region. He makes a highly intelligent and informed strategic interest argument based on Israel's military superiority, the reduced Western dependence on Gulf oil, and the nuclear agreement with Iran.
In effect, Ayoob convincingly contends that Read the rest of this entry »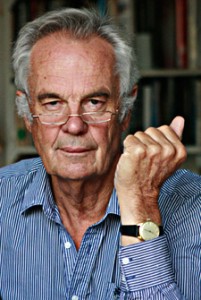 By Jonathan Power
Within a matter of days a self-appointed ISIS "lone wolf", Omar Mateen, with no actual links to home office Isis has created mayhem in Orlando, Florida, with his killing of 49 people in a gay club, and the Iraq army has pushed Isis troops out of most of the important city of Falluja.
Maybe it is an exaggeration to say that ISIS is on the run its bailiwicks of Iraq and Syria but it is certainly taking very bad hits. Two years after sweeping through northern Iraq and capturing the oil city of Mosul in 2014 they are now on the defensive. ISIS has lost nearly half of the Iraqi territory it held. (i.e. an area about half that of the UK). It has lost much of its oil infrastructure.
It is taking lots of casualties. In Syria it is fighting on two contradictory fronts – the regime in Damascus, supported by Iran and Russia and against the non-Islamist rebels, supported by the US and the Arab states.
Meanwhile the flow of foreign fighters on which it has depended is slowing up and large numbers are returning home. Funding is drying up.
This indeed is why Mateen, the lone wolf, is so important to ISIS. ISIS spokesman, Abu Muhammad al-Adnani, has asked ISIS sympathisers to stay where they are. "The smallest action you do in the heart of [your] land is better and more enduring to us than what you would do if you were with us."
Is this a switch in tactics? We do not know yet.
What we do know is Read the rest of this entry »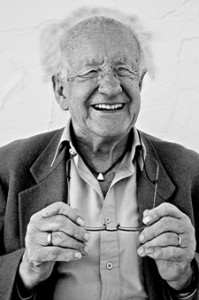 By Johan Galtung
Antwerpen & Alfaz
We are dealing with mass migration, basically into EU, and European nationalisms, many in favor of exits from the EU.
Why this mass migration, maybe to the point of Völkerwanderung, mainly into EU – but then what kind of EU? – and why the European nationalisms now found one way or the other in many member states?
The forecast for migration from Africa into Italy in 2016 is about 100,000; 28,000 already arrived in the first quarter, with 1,000 drowning in the Mediterranean (INYT, 6 May 2016). Big numbers. They knew the risks they were taking, so the push away from Africa and the pull towards Italy, and beyond, must have been considerable.
Better think in terms of 50 million migrants over 50 years, from regions considered uninhabitable to inhabitable regions. There seem to be five major causes underlying this basic world asymmetry:
Slavery, four centuries, depriving societies particularly of able-bodied males, by Arabs, then Westerners, cross-Atlantic transportation mainly by the English (Liverpool);
Colonialism, by Muslims after the death of the prophet in 632, from Casablanca to Southern Philippines, till the end of the 15th century, close to nine centuries, then by Christians close to five centuries, till colonialism was officially ended in the 1960s;
Robbery Capitalism, stealing or paying next to nothing for resources processed into manufactured goods, pocketing the value added;
Wars, mainly initiated by the West, killing millions (the USA more than 20 million in 37 countries after WWII), destroying property;
Ecological Factors, like depletion-pollution, often toxic for humans or nature, erratic climate partly due to climate gases, NOX, CO2, CH4.
These are the causes of poverty in some parts of the world but also of wealth in others; Read the rest of this entry »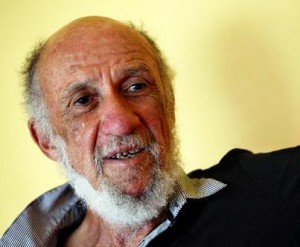 By Richard Falk
Recently I participated in a conference on global inequality and human rights held at the University of Texas in Austin, a lively quite cosmopolitan city. During the lunch break I was talking with a young PhD student from Israel who had just presented an informative paper on inequality in the Philippines. I asked her about her career plans and how it was like to be living in Israel these days. She told me that she was married to an Israeli and planned to return to finish her studies in Tel Aviv after a fellowship year at UT.
I tried to engage her in conversation about evolving Israeli attitudes toward the Palestinians and the related failed diplomacy, but she seemed rather uninformed and perhaps even disinterested as if the peace agenda was not really present in her active consciousness. Then all at once she said something that surprised me. "I am not looking forward to returning to Israel, it is becoming a fascist state."
What made this strong statement surprising was that it contrasted with the blandness of everything that had preceded it. I asked inquisitively, neither agreeing nor disagreeing, "What makes you say that?"
She pondered the question as if it had come to her from the wild blue yonder. It seemed as if she had never thought about it before, and maybe it was just a spontaneous assertion that she was articulating for the first time. After a pause, she answered somewhat hesitantly: "Because the army is the most powerful and admired institution in Israel, and the government controls everything, it is acting as a totalizing force."
I suppose that gets you to Franco-style fascism that prevailed for so long in Spain, but not the more virulent forms of fascism associated with Mussolini's Italy and especially Hitler's Germany.
I agreed with the young woman about the hegemony of the armed forces, both institutionally and psychologically, but I was less sure about the totalizing reach of the government. Read the rest of this entry »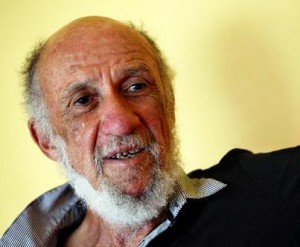 By Richard Falk
Prefatory Note
The review below was published in the current issue of Journal of the Society for Contemporary Thought and Islamic World. I am posting it here because I believe that Jeff Halper's book deserves the widest possible reading. It explains clearly and convincingly one of the deepest and least understood roots of Israel's diplomatic support throughout the world, which is its role as a niche arms supplier and influential tactical specialist in waging wars against peoples who dare offer resistance to state power as variously deployed against them.
The Israeli experience in exerting oppressive control of the Palestinian people provides the foundation of Israel's international credibility and perceptions of effectiveness in disseminating for economic and political profit its hardware and software associated with managing and suppressing the resistance of popular movements fighting for their rights.
The Israeli stress on pacification rather than victory exposes the true nature of what Halper identifies so vividly and comprehensively as the distinctive character of waging 'war against the people.'
Jeff Halper
War Against the People: Israel, the Palestinians and Global Pacification
Pluto Press, 2015, 296 pp.,
$25.00 US (pbk), ISBN 9780745334301.
Jeff Halper is an unusual hybrid presence on both the scholarly and political scene. He describes himself as an "activist-scholar" (6), which adopts a controversial self-identification. The conventional stance erects a high wall between scholarship and activism.
To his credit and for our benefit, Halper excels almost equally in both roles. He is one of the most lucid speakers on the lecture circuit combining clarity with wisdom and a rich fund of information and firsthand experience, and his work as a writer is influential and widely known.
His activist credentials have been built up over many years, especially in his work as co-founder and leader of the Israeli Committee Against House Demolitions, which has bravely confronted Israeli demolition crews and IDF soldiers, helped Palestinians on multiple occasions to rebuild their destroyed homes, thereby responding humanely to one of Israel's cruelest occupation practices, an instance of unlawful collective punishment.
Halper has estimated that less than 2% of demolitions can lay claim to a credible security justification (the respected Israeli human rights NGO, B'Tselem, estimates 1.3% of demolitions are justified by security, while the rest are punitive or 621 of 47,000 since 1967). As an author his main prior book makes an unsurprisingly strong pitch for activism as the most reliable foundation for analysis and prescription.
His important and incisive title gave the theme away – An Israeli in Palestine: Resisting Dispossession, Redeeming Israel.1 This earlier book remains valuable as testimony by a progressive Zionist in Israel that with good faith Jews and Palestinians might yet learn to live together, including finding a formula for sharing the land.
Halper's own life experience makes this blend of scholarship and activism particularly compelling. He is an American born Jew who grew up in the Midwest and studied anthropology in Wisconsin, taught at a Quaker university for several years, and then moved to Israel where he married an Israeli and has three grown children. What particularly sets Halper apart from most other principled Jews in the ranks of critics of Israel is the striking combination of the radicalism of his opposition to the policies and practices of the Israeli state together with his evident commitment to remain in Israel no matter how far right the governing process drifts.
Most other prominent Jewish critics of Israel have remained outside the country throughout their life (e.g. Noam Chomsky) or were born in Israel and then chose to become expatriate critical voices (e.g. Daniel Levy, Ilan Pappé, Gilad Azmun). There are a few internationally prominent Israeli journalists and cultural figures who have sustained sharply critical commentary (e.g. Gideon Levy, Amira Hass) and kept their Israeli residence despite harassment and threats.
In the book under review Halper broadens his own distinctive identity while enlarging the apertures of perception by which he views the Israeli state.
He focuses attention on the Israeli arms industry, security doctrines, and policies, and examines Israel's acquisition of formidable diplomatic influence grossly disproportionate to its size and capabilities. It is this gap between Israel's significant impact on current world history and the modest scale of its territorial reality and its outsider status in most global settings that is the core mystery being explicated by Halper.
He starts the book with some provocative questions that put the underlying puzzle before us in vivid language: "How does Israel get away with it? In a decidedly post-colonial age, how is Israel able to sustain a half-century occupation over the Palestinians, a people violently displaced in 1948, in the face of almost unanimous international opposition" (1)?
He indicates that this phenomenon cannot be adequately "explained by normal international relations" nor by the strength of the Israel lobby in the United States nor by strong Israeli pushback to discredit critics by invoking the Holocaust as an indefinite source of impunity (3).
What the book demonstrates very persuasively is that Israeli influence is a result of its extraordinary, partially hidden and understated role as arms supplier to more than 130 countries and as an increasingly significant mentor of national police forces and counter-terrorist operations and practices in many countries, including the United States.
Israel as Arms Merchant and Pacification Ideologue
Without exaggeration, War Against the People, is really three books in one. Read the rest of this entry »