Archive for the 'Poetry' Category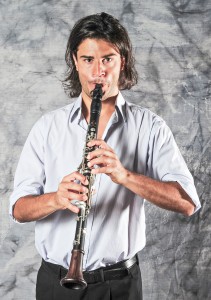 By Elías Abraham Foscolo
Aesthetics – being shaped by the senses – means art. And vice versa. Beauty is the main factor to recognize as the aesthetical component within an artistic experience. Whichever may be the artistic environment experienced – music, dance, theatre, film, poetry – the concept of the aesthetics is associated to the subjective capacity of experiencing the outside world and the way that impacts inside the person.
Indeed, it is an experimental process aiming to resonate with the beauty of the universe – word beauty here as metaphoric approach of peace; hence a type of beauty which aesthetically aims to be eternal, pure and human. Following this idea, an aesthetic experience of beauty is related to identifying an inner peace and such a process is an authentic artistic desire to be touched by the act of love.
Actually that is what empowers and makes the person aware of who she or he truly is; and in consequence allows the unfolding of his/her own peace and artistic inner potential.
For me the aesthetics of the art is a synonym of the aesthetics of peace.
John Paul Lederach makes explicit this: [How do we practice the aesthetics of peacebuilding? Like art itself, there is no single technique by which it can be pursued and at the same time it cannot be created without discipline].
Lederach connects the aesthetics of peacebuilding with the aesthetics of the arts Read the rest of this entry »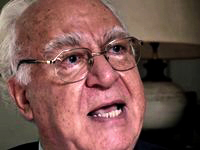 By Farhang Jahanpour
While Christians celebrate Christmas on Dec. 25th, the Persians celebrate one of their oldest and most festive celebrations on Dec. 21st, the eve of winter solstice, the longest night and the shortest day of the year. In Iran this night is called "Shab-e Yalda", the night of the birth or nativity of the sun, or Mithra the Sun-god.
According to Orthodox Christians, the Armenians and the Eastern churches, Jesus Christ was born on January 6, and the celebration of his birthday on December 25th, may in fact be born out of the Persian Mithraic influence. In ancient Persian mythology, Mitra (Mithra, Mehr), the God of love, friendship, and light, or the sun-god, was miraculously born from a rock by a river or stream on this longest night of the year.
In his fifth volume of the collected works, Symbols of Transformation, Carl Jung, the famous Swiss psychiatrist, has extensively discussed the influence of Mithraism on Christianity and has portrayed its images and symbols. In praise of the Mithraic sun-god, Jung states:
"The sun. . . is the truly 'rational' image of God, whether we adopt the standpoint of the primitive savage or of modern science. In either case Father-God from whom all living things draw life; he is the fructifier and the creator, the source of energy into our world. The discord into which the human soul has fallen can be harmoniously resolved through the sun as a natural object which knows no inner conflict . . . It shines equally on the just and the unjust, and allows useful creatures to flourish as well as the harmful. Therefore the sun is perfectly suited to represent the visible God of this world, i.e., the creative power of our own soul, which we call libido, and whose nature it is to bring forth the useful and the harmful, the good and the bad. That this comparison is not just a matter of words can be seen from the teachings of the mystics: when they descend into the depths of their own being, they find "in their heart" the image of the sun, they find their own life-force which they call the "sun" for a legitimate and, I would say, a physical reason, because our source of energy and life actually is the sun. Our physiological life, regarded as an energy process, is entirely solar (para. 176)."
Soon, Mithraism spread its wings from Persia to the ancient-civilized world in Rome and many European countries. Consequently, in Europe as in Persia, Read the rest of this entry »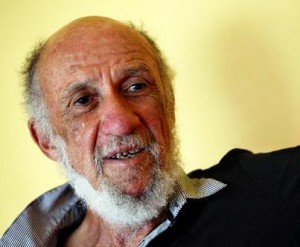 Richard Falk
W.H. Auden wrote these suggestive lines in the poem 'Lament for a Lawgiver' that can be found in his Age of Anxiety:
'The gods are wringing their great worn hands

for their watchman is away, their world engine

Creaking and cracking…'
If we pause to look about the world, we will observe many signs of creaking and cracking.
Among the most alarming forms of creaking and cracking is the appalling failure of political leadership. Where are the Roosevelts, DeGaulles, Chou En-Lais, Sukarnos, Titos, and Nehrus? Is the dumbing down of political leadership a consequence of the reordering of the world economy in ways that constrain and corrupt the role of governments?
Or has the technology of control, surveillance, and destruction become so overwhelming as to make the moral and political imagination seem irrelevant, giving exclusive historical agency to those who propose doing nothing while the fires ravaging the earth burn out of control?
Or even propose pouring more and more oil on the fires? In this respect, should we not regard the 'climate denier' as the true hero of our time, he that worships that which destroys, and so distresses the wearying gods.
Or should we blame the structures that have evolved to constitute modernity, especially the fragmenting impact of the sovereignty of states as reinforced by the passions of tribalizing nationalisms?
This optic of the national tribalized self that controls our visionary capability Read the rest of this entry »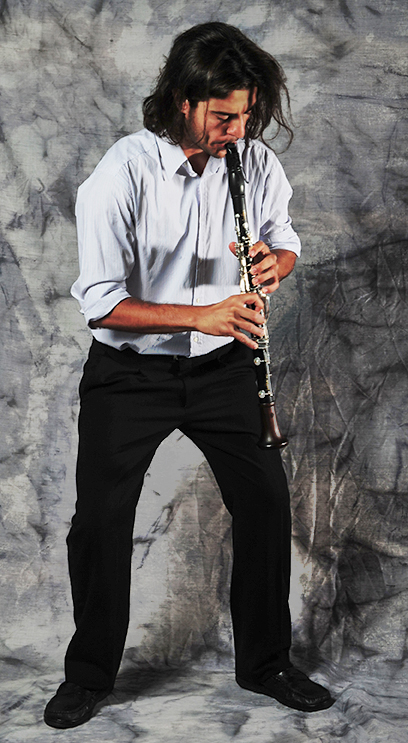 By Elías Abraham-Foscolo with Jan Oberg
We would like to count on your presence as well as people you may know interested in our activities.
PlayforRights Celebration on International Artists Day
PlayforRights organizes this event (see poster below) to raise awareness and consciousness about the following statement: "The arts contribute to the field of human rights by making visible the human dimension".
Why do we do this in a celebrative way? 25th of October can be seen as any other ordinary day but for members of PlayforRights it is not. This date is very important moment of the year where we all, the civil society, shall meet together and raise awareness about the potential of the art expressions within processes of social change.
For this, we need to recognise that the arts are ways of nurturing love, that art is Read the rest of this entry »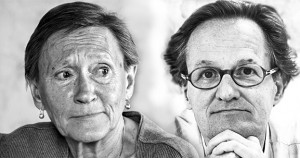 By Christina Spannar and Jan Oberg, TFF founders
TFF was established on September 12, 1985. We think that it's 30th Anniversary is a fitting occasion to reflect on what has happened in the big world and in our lives with the foundation.
It is also a piece of Lund's research history in general and of peace research and education in particular.
Part 2
Weak aspects of TFF
• Being outside many networks and institutions – it has become more and more difficult to influence the world if you are small, independent and don't accept governmental and corporate funds.
• A perception that the interest/commitment of TFF is out of sync with the sentiments of times, of the Zeitgeist. In spite of that we maintain the fundamental belief that peace is essential and that we can forget about the rest if major wars or nuclear exchanges take place.
• Too 'academic'/theoretical to forge deeper, permanent links with public opinion and movements.
• Too 'radical' or 'idealistic' to be interesting to governments and most mainstream media.
• A constant very hard work load – resting on a small international group and on the founders in Sweden – vulnerability also in the perspective of us having gotten 30 years older.
• The struggle for funds getting more and more tough and we are much more vulnerable than, say, ten years ago. Being all-volunteer, we still have to pay the bills for what enables us to do things: the Internet, computers, travels to conflict areas, insurance, bank fees, fund-raising, phones, sending out mails, using social media, etc. 
The generosity of yesterday has been replaced by a "stingy" attitude of being entitled to get things free in the affluent Internet-based society. This attitude implies that it is not my responsibility to finance peace, somebody else does (and the somebody else is never me). Few citizens seem to recognise that they are the taxpayers who de facto finance all the weapons and wars. 
The far majority of those who support us are idealists without particular means – while wealthy people for peace a far and few between.
TFF's stronger sides
• We are still here, operating with amazing TFF Associates around the world who share the commitment to 'peace by peaceful means'.
• We have remained faithful over all these years to the original ideals, not succumbing to go mainstream/politically correct to achieve more funds or appearing acceptable to the masters of war, i.e. government – neither by the way in Sweden nor Denmark. Read the rest of this entry »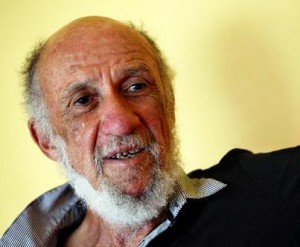 By Richard Falk
We white people have lots to learn about racism in America no matter how progressive our attitudes toward race. I realized this some years ago when I found Toni Morrison's Beloved so grimly illuminating in depicting the cruelty experienced after the abolition of slavery by our African American fellow citizens left in a malicious shadow land of unknowing, a reflection of white indifference.
It made me abruptly realize that I had never effectively grasped the intensities of hurt and pain of even close black friends afflicted or threatened with affliction as a result of societal attitudes of hatred and fear that lie just below the surface, behavior socially conditioned to be 'politically correct.'
White consciousness was preoccupied with the condemnation of hideous events that capture national attention, but remain largely unaware of the everyday racism that is the price African Americans of talent and privilege pay for 'success' when penetrating the supremacy structures of society that remain predominantly white.
I recall some years ago being picked up at the airport in Atlanta by a couple of white undergraduates assigned to take me to the University of Georgia where I was to give a lecture. On the way we got onto the subject of race, and they complained about tensions on their campus. I naively pointed out that the stars of their football and basketball teams were black, and since white students were fanatic collegiate sports fans at Southern universities, wouldn't this solve the problem. I assumed that these black athletes who won games for the college would be idolized as local heroes.
The students taking me to the lecture agreed with my point, but claimed that the black athletes refused to socialize with whites, displaying an alleged 'reverse racism' that the white student body resented. In explaining this pattern of multi-culturalism to me, whether accurate or not I have no idea, these young Southerners did not pause to wonder whether this reluctance by campus blacks, including the sports stars, to mingle socially might have something to do with the history of race relations in the South, and not just the history but an of nasty earlier experiences of racism as well, and not just in the South, but throughout whole of the country, and that this was their reason for choosing to be racially aloof!
It is with such thoughts in mind that reading Claudia Rankine's Citizen: An American Lyric (Greywolf Press, 2014) became for me a revelatory experience Read the rest of this entry »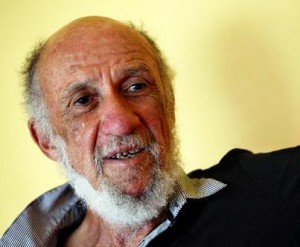 By Richard Falk
The following post is more personal than is my natural mode of communicating on this website. I hope it causes no offense. It is confessional to the extent of acknowledging my own surroundings of digital devices that while liberating in some respects are repressive in others. To sustain our freedom under these 'postmodern' conditions requires the rechristening of meditative intelligence (as distinct from the instrumental rationality that acted as wet nurse of the 'modern.'
Ever since I read Claudia Rankine's Citizen I have been haunted by the suggestive resonance of its opening line:
"When you are alone and too tired even to turn on any of your devices, you let yourself linger in a past stacked among your pillows."
Of course, Rankine allows this quietness to evoke her anguishing memories of past subtle racist slights that are the hurtful daily experiences of embedded racism that has for centuries undermined the normative pretensions of 'civilization,' not only here in the United States, but globally. Recently, a series of police atrocities throughout America has reminded us ever so forcefully that the election of an African American as president did not mean the end of racism, but alarmingly, an ugly new beginning, an apt occasion for the emergence of Black Lives Matter. (You may listen to Rankine here, Editor)
It is the first part of Rankine's sentence that speaks so simply, yet so responsively, to the circumstance of our 21st century reality, our struggles with loneliness while treasuring the self-discoveries that are uniquely dependent on reflective solitude.
What Rankine is telling us is that digital modernity has diminished our capacity to be creatively alone and sufficiently sensitive to the arts of self-discovery. Read the rest of this entry »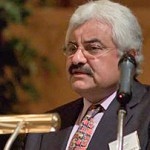 By Kamran Mofid
The Path to peace and happiness lies in the simple things in life
Ever wish you had a few more hours in the day so you could get everything done you need to get finished?
What if, instead of always trying to do more, we slowed down a little and embraced a slower paced life. What if we didn't try to do everything, but slowed down and concentrated only on the things that are truly valuable and important to us.
A slower paced life introduces margin and gives us more awareness about how we spend our time. Slow doesn't happen naturally. In fact, our lives tend to pile more and more on because we rarely remove commitments even if we add new ones. It's almost like that old computer that just keeps piling on junk and virus' until it gets so slow it needs a reformat or a trip to the trash can. Is your life ready for a reboot? Are you ready to embrace a slower paced life?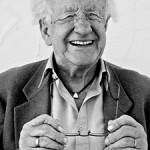 By Johan Galtung
The eminent historian of Central and South India, William Dalrymple, had a remarkable article in The New York Review of Books (June 25, 2015): "The Renaissance of the Sultans". Being a fan myself, this editorial column is very much based on that eye-opener.
The focus is on one Sultan, Ibrahim Adil Shah II, of the central Indian kingdom of Bijapur, between Mumbai and Goa; we are talking about early 17th century. The Sultan is described as "an erudite scholar, a lute player, poet, singer, calligrapher, chess master and aesthete". How different from Western rulers with military-political skills; how similar to many Chinese rulers, emperors, mandarins with poetry, calligraphy and more as indelible part of their legitimacy.
However, the point of the story, as told by Dalrymple on the basis of the impressive works he reviews, goes far beyond describing what must have been a remarkable ruler. That ruler himself also goes beyond, even beyond this statement that "the two most beautiful things in the world are a lute and a beautiful woman". He has a theory:
"Bringing together Hindu and Muslim traditions in an atmosphere of heterodox learning, and uniting Persians, Africans and Europeans in a cosmopolitan artistic meritocracy, Ibrahim presided over a free-thinking court in which art was a defining passion. For Ibrahim was literally obsessed with the power of art. In his poems he dwells on its ability to bring people together, and on the way that art, and particularly music, acted on the body and was capable of moving an individual to tears, or ecstasy, or a deep melancholic sadness".
How true. We notice that he is not only bridging geographical gaps but also gaps in the body, seeking to reconcile "the old Greek medical ideas of the humors of the body" with Hindu ideas of reaching the human spirit through aesthetic appreciation.
Moreover, "through music and art he believed that his people could learn to look at each other with mutual understanding: They speak different languages, But they feel the same thing, The Turk and the Brahmin."
Well, they hardly feel "the same thing"; but they feel, and good art engenders good feelings, visible to each other.
Nevertheless, art bringing people together Read the rest of this entry »
By Richard Falk
By chance I was reading César Vallejo's poem, "Black Stone on a White Stone," in a translation by Geoffrey Brock, and was struck by the opening stanza:
I'll die in Paris in the pouring rain

a day I have a memory of already.

I'll die in Paris—I won't try to run—

a Thursday perhaps, in Autumn, like today.
Without being literal, I was reminded that I could appraise my death while alive, and not leave a final reckoning to some solemn memorial event in which speakers are challenged to find humorous anecdotes to lighten the occasion, otherwise uttering honorific platitudes quite unrelated to the experiential core of my being.
I had been thinking quite a bit recently about 'lost causes.'
Recently I gave a lecture at Columbia University on this theme, inspired by Edward Said's seminal late essay "On Lost Causes" (1997) in which he ties together the 'nobility of failure' as portrayed in literature with his own unswerving dedication to the Palestinian struggle for a just peace. On that occasion, Read the rest of this entry »