Archive for the 'Abolition' Category
By Jan Oberg
Commenting on Iran's PressTV on how Iran may handle the ever more negative attitude of the US/Trump and reiterating his proposal for some kind of truth and reconciliation process between the two countries.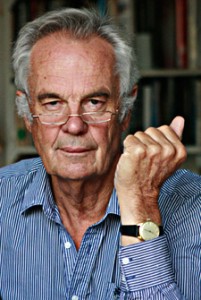 March 14th 2017
Rocket launches galore in North Korea. Colours and flames in the sky. It's all a bit like a peacock spreading his tail.
Murders abound. Is this a butcher's shop- an uncle, a half-brother and a couple of high-placed generals and no doubt others?
Kim Jong-Un, the president, is no Hamlet and murder seems not to give him doubts. The day after he is photographed at some event, smiling the smile of a psychopath who ditched his conscience somewhere at the top of the Alps when he was out for a hike organised by the school in Switzerland he was sent to.
When he was leaving office President Barack Obama warned Donald Trump that the nuclear-armed, rocket-raqueteer, Kim, would be his most immediate foreign policy challenge. But, apart from saying he is prepared to meet Kim, Trump hasn't offered a plan.
The Financial Times in a recent editorial said Kim has bad cards but plays them well. One could add that the US has good cards too but plays them badly – and that goes for three presidents – Bill Clinton, George W. Bush and Barack Obama.
At one time Washington did play a good hand Read the rest of this entry »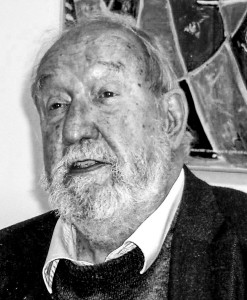 By John Scales Avery
In his book, "The Deep State: The Fall of the Constitution and the Rise of a Shadow Government", Mike Lofgren called attention to the fact that much of the real power in Washington is not controlled by the President and members of Congress, but is in the hands of multi-billion-dollar organizations that are not only huge, but also unelected and secret, for example the CIA, NSA and FBI.
The enormous power of the deep state is undemocratic by definition, since its organizations operate without public knowledge or control. Its power is not only undemocratic but also extremely threatening to the lives of Americans, and also to to the lives of people throughout the world.
This serious threat comes from the fact that the deep state seems to be under the control of the Military-Industrial Complex. It promotes aggressive policies that risk nuclear war.
Most people of good will in the United States and elsewhere oppose Donald Trump's racism, bigotry, climate change denial and neo-fascism.
It is a mistake, however, to attack his wish for better relations with Russia. A nuclear war between Russia and the United States would be a catastrophe of unimaginable proportions, from which human civilization would hardly recover. In a situation of tension, such a war could occur through human error, technical failure, or escalation, although neither government planned for it or wished for it.
I've written about militarism's hostages and the risk nuclear weapons and command structures pose to humanity' survival here.
And here is an analysis of the flaws of the concept of nuclear deterrence. In addition, nuclear weapons are illegal and their use unethical.
The above-mentioned military-industrial complex (MIC) that Dwight D. Eisenhower warned the world against in his farewell speech in 1961 is dealt with in some detail here.
Recently the CIA forced the resignation of General Mike Flynn by making public some (illegal) telephone wiretaps of Flynn's conversations with the Russian Ambassador. Here an insightful analysis in the Deep State perspective.
Former Democratic presidential candidate Dennis Kucinich commented:
"What's at the core of this is an effort by some in the intelligence community to upend any positive relationship between the U.S. And Russia… There are some people trying to separate the U.S. And Russia so that the military industrial intel axis can cash in. There's a game going on inside the intelligence community where there are those who want to separate the U.S. From Russia in a way that would reignite the Cold War."
Here is the video in which he talks about these deeply serious aspects of American politics and tells the American people to wake up!
In order to avoid the threat of a catastrophic nuclear war with Russia, it is vitally important that the American people should regain democratic control of their government.

Editor's notes
A few minor changes have been made here to Avery's original and links inserted to help the reader navigate to the important sources.
We want you to be aware of the incredibly comprehensive and diverse production of analysis by John Scales Avery can be found here. Also, be aware of his huge three-part Collected Essays from Irene Publishing.
His lifelong work for global peace, nuclear abolition, harmony with our planet and global ethics would certainly qualify for a Nobel Peace Prize in the spirit of Alfred Nobel's will.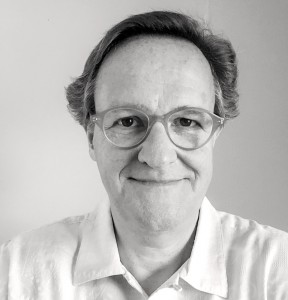 Af Jan Øberg
Den nuværende periode i menneskehedens historie vil blive svær at forklare for fremtidens historikere – hvis der da findes nogle.
Hvordan kunne det gå så skridt så hurtigt og på alle fronter for dén Vestverden, der efter 2. verdenskrig stod med alle kortene på hånden? Hvordan kunne det amerikanske imperium, der byggede på frihed og demokrati, overhovedet styrte sammen dér tilbage i 2026?


Den vestlige NATO-baserede verden kunne ånde lettet op da Sovjetunionen og Warszawapagten var blevet opløst i 1989. Den havde vundet ideologisk – ingen ville siden have sovjetkommunisme – og økonomisk – Rusland producerede ingen attraktive forbrugsvarer – og militært.
Ruslands militærudgifter var bare 8% af NATOs mod Warszawapagtens 75% af NATO førhen.
Den Kolde krig forsvandt lykkeligt nok uden Varm Krig eller atomvåbenbrug. En ny verden blev mulig. Ondskabens imperium, som præsident Reagan havde kaldt Kreml-systemet, var borte. Alle talte om fredens "dividende".
Men kun godt 25 år senere var verden gennemsyret af angst, Read the rest of this entry »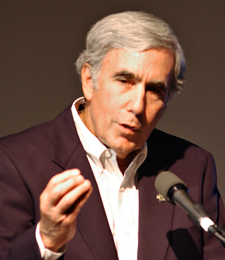 By David Krieger
"Since the appearance of visible life on Earth, 380 million years had to elapse in order for a butterfly to learn how to fly, 180 million years to create a rose with no other commitment than to be beautiful, and four geological eras in order for us human beings to be able to sing better than birds, and to be able to die from love.

It is not honorable for the human talent, in the golden age of science, to have conceived the way for such an ancient and colossal process to return to the nothingness from which it came through the simple act of pushing a button."


I recently came across this quotation by the great Colombian novelist Gabriel Garcia Marquez, the author of One Hundred Years of Solitude and recipient of the 1982 Nobel Prize for Literature. The quotation is from a 1986 speech by Garcia Marquez entitled "The Cataclysm of Damocles."
In the short quotation, he captures what needs to be said about nuclear weapons succinctly, poetically and beautifully. With a few deft literary brushstrokes, he shows that the journey of life from nothingness to now could be ended with no more than "the simple act of pushing a button."


The button is a metaphor for setting in motion a nuclear war, which could Read the rest of this entry »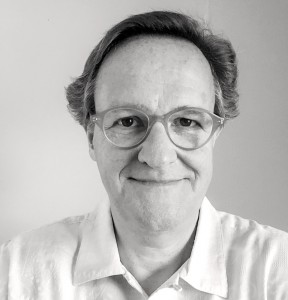 By Jan Oberg
Last night I had the opportunity to discuss nuclear weapons with an experienced, high-ranking security analyst who has been both a military, a scholar, an assistant secretary of defence, presidential adviser, a corporate man and now a think tank member, Lawrence J. Korb.
We were discussing the issues touched upon in this and this article.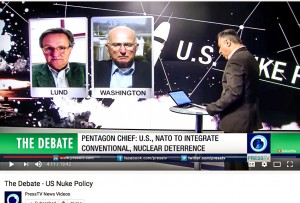 I would assume that the debate – facilitated by Iran's PressTV in an excellent manner – is illustrative of the degree to which the world can be seen from different perspectives and how different we can perceive words such as law, legality, ethics, security, deterrence and peace.
I assume also that the debate illustrates the difference between a systems-embedded interpretation of the world and an independent or free perception, including what can and must be changed and what doesn't have to change to make the world a better place.
Enjoy!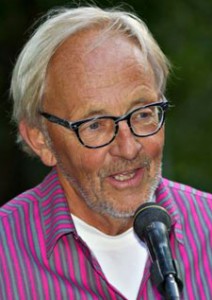 By Gunnar Westberg
Formuleringen ""NATO:s nya, mer aggressiva kärnvapenpolicy" har två grunder, nämligen de nya vapnen och de nya formuleringarna av doktriner.
Jag föreslår att vi, när vi talar om NATO och kärnvapen, använder formuleringar liknande den första meningen. Vill man förklara sig ger andra meningen ett svar. Men det är under alla omständigheter bra om man har tillgång till nedanstående argument:
De gamla B61 var symboliska vapen. De skulle, enligt ofta upprepade försäkringar, inte användas. De var en pant på att USA inte skulle överge Europa vid ett sovjetiskt/ryskt anfall. USA har föreslagit att dessa vapen skulle tas bort, men öst-europeiska NATO-medlemmar och framför allt Frankrike (!) har starkt reagerat emot.
De nya vapnen är B 61-12. Denna bomb skiljer sig från tidigare versioner av B61 som var "gravity bombs", d v s föll fritt från bombplanet. B 61-12 är styrbart och har därför en träffsäkerhet inom 30 m radie. B 61-12 har en variable laddning på 0,3-340kt. Bomben förefaller vara kapabel att penetrera mer än 3 m vanlig jord innan den detonerar. Effekten på djupet blir därför flera gånger större än en bomb av motsvarande laddning skulle ge utan penetrerande förmåga.
B 61-12 blir alltså ett effektivt vapen mot vissa underjordiska mål. Bomberna har sannolikt en plats i nya, ännu inte offentliga doktriner om kärnvapen-användning, i motsats till avskräckning. Read the rest of this entry »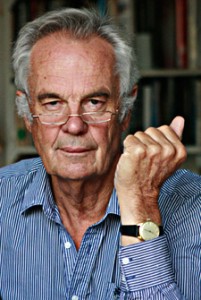 By Jonathan Power
July 26th 2016
The Incirlik air base in southeast Turkey- from which U.S. pilots launch bombing raids on ISIS forces in Syria – is home to about 50 B-61 hydrogen bombs. That makes it NATO's largest nuclear storage facility.
Each bomb has a yield of up to 170 kilotons, nearly a dozen times more powerful than the weapon that destroyed Hiroshima. The bombs are stored in underground vaults within aircraft shelters that in turn are protected by a security perimeter.
Last week Incirlik was in the headlines because it appears it was one of the command centres of the attempted coup, meant to topple President Recep Tayyip Erdogan.
After the coup had been put down the commander of Incirlik was arrested and charged with complicity in the overthrow attempt.
Jonathan Marshall in Consortium News, who has been researching this year the inner workings of the base, reports, "The security of the bombs is premised on them being defended by loyal NATO forces. In the case of Incirlik that loyalty proved uncertain at best. Power to the base was cut after mutinous troops used a tanker plane from the base to refuel F-16s that menaced Ankara and Istanbul".
He goes on in his latest report to observe, "One can easily imagine a clique of Islamist officers in a future coup seizing the nuclear bombs as a bargaining chip with Ankara and Washington or, worse yet, to support radical insurgents in the region."
Jeffrey Lewis, a nuclear proliferation expert at the Middlebury Institute of International Studies at Monterey, asks, "Does it seem like a good idea to station American nuclear weapons at an air base commanded by someone who may have just helped bomb his own country's presidential palace?" Read the rest of this entry »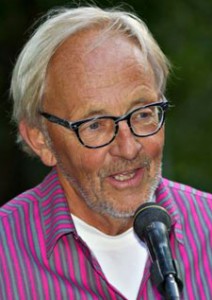 By Gunnar Westberg
After the terrorist attack on the World Trade Centre in New York on the 11th of September 2001 President George W. Bush felt the need for revenge. Since years back, the US had developed plans to attack Iraq. Its dictator Saddam Hussein had been left in power after the First Gulf War in 1991, a war which the father of George W. Bush had left unfinished.
The real reasons for this renewed war on Iraq are not known.
Saddam Hussein had previously had a program to produce nuclear weapons. After thorough investigations lead by the UN representatives Rolf Ekéus and Hans Blix it became clear that all weapons of mass destruction had been eliminated. There were no nuclear weapons.
However, Saddam Hussein could of course start the production of nuclear weapons at some point in the future. And the US leaders choose to disregard the reports by the UN inspectors. "I do not want the smoking gun to be a nuclear detonation over Manhattan" said Condoleezza Rice, Secretary of State, and on the TV screen a mushroom cloud rose over New York. That picture spoke more strongly than the reports by Hans Blix.
The UN Security Council did not support an attack on Iraq. There were demonstrations against the war, in the USA and in the world, probably the biggest peace and pre-war demonstrations in the world at any time. But the decision to go to war seems to have been taken, unchangeable. Read the rest of this entry »