Archive for the 'Pro-peace & proposals' Category
By Jan Oberg
On Saturday, December 2 2017, Johan Galtung is awared the alternative peace prize, The People's Peace Prize In Accordance With Nobel's Will.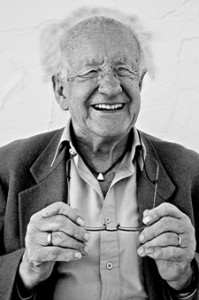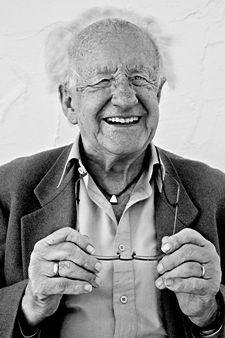 Who is Johan Galtung
Born in Norway 87 years ago. The most innovative and productive figure in international peace and cconflict research. Has taught at 50 universities around the world and received 50 honorary degrees and other prizes. Consultant to a series of international organisations, the UN in particular.
Author of about 160 books in fields such as peace and peace-making, security politics, violence, alternative defence, macro history, mathematics, peace journalism, future research, social science methodology, world order issues, economics and theory of science.
Has been a mediator and produced peace plans in around 100 conflicts – among them Palestine-Israel, the Middle East as a region, North and South Korea, Equador and Peru, former Yugoslavia, East and West.
Is the founder of Peace Research Institute, Oslo, PRIO, and the network and net university Transcend.
Still very active and operates globally, lives in Spain, Japan and the US. Married to Fumiko Nishimura.
The Prize
Has been created as a constructive alternative to the official Nobel Peace Prize in Oslo which, for years, has been awarded in defiance of Alfred Nobel's will – however not this year when ICAN, the International Campaign to Abolish Nuclear Weapons, will receive the prize on December 10.
The Prize is decided by and awarded by the Peace Movement of Orust, a small association at a small island on the West coast of Sweden – an organisation headed by two other pioneers of peace, Erni and Ola Friholt, who have also passed 80.
This prize comes with no money but love and honour.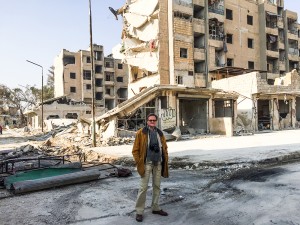 By Jan Oberg*
Fact is that we are dealing here with a conflict that is the most threatening to humankind's survival and it would be rather more easy to solve than most other conflicts.
This has recently been pointed out by TFF Board Member and former Co-President of International Physicians for the Prevention of Nuclear War, IPPNW, 2004-2008, Gunnar Westberg, in a short analysis.
How?
• The West – the EU or NATO, if not the US itself – takes a serious mediation initiative. As long as people talk, they don't start wars. That in itself would de-escalate the tensions and risks in sharp contrast to continued tit-for-tat sandbox thinking and reckless statements, last by defence secretary Mad Dog Mattis at the border between the North and South.
• The vastly superior side stops every military activity in the waters close to the North while South Korea's leadership take up contact with the leadership of the North.
• The type of provisions of Jimmy Carter's old deal with the North Koreans are dusted off and used as inspiration for more: Give the North Koreans all the economic assistance they believe they need and give them civilian energy technology too – as a quid-pro-quo for very tight IAEA inspections and a written guarantee that it will not acquire nuclear weapons as long as the West keeps its side of such a deal. (President George W. Bush just destroyed that deal and thought it appropriate to include North Korea in his Axis Of Evil speech).
• Sign a non-aggression or non-attack pact between North and South Korea and between North Korea and the US. That is, undermine any fears the North Koreans may have. The overwhelming superiority of the adversaries of the North implies that such a pact would be risk-free to write and sign.
• Let North and South Korea freely decide if they want to unify. They have a perfect human and international legal right to do so, it's nobody's business but the Korean people's. The world should assist them in doing so if they want.
• The US and North Korea sign a peace treaty (what exists today is only the 1953 ceasefire agreement). Read the rest of this entry »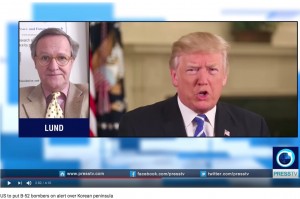 Jan Oberg Comment
A short comment on the news about readying B-52 bombers for – well, you know what. On PressTV, October 23, 2017.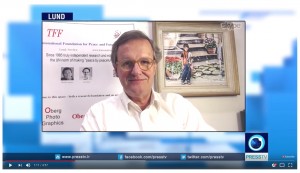 October 19, 2017
Comments on EU leaders stating their support for the nuclear deal with Iran (JCPOA) and sending strong signals to Trump: But more is needed now.
Oberg also asks: Where is the similar statement from NATO, the allegedly peace and security organisation when its leader, the U.S., is moving towards war with Iran?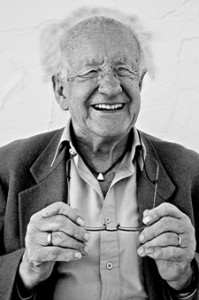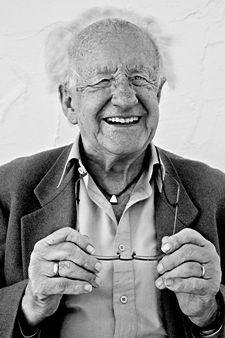 By Johan Galtung
Editorial #500
TRANSCEND Media Service & TFF Associate
We made it! Five hundred Mondays [from 3 Mar 2008] has Antonio from Brazil-Portugal posted an editorial by me from Norway and the world – sometimes with a coauthor. With the good support of the other members of our editorial committee, Malvin Gattinger from Germany, Naakow Grant-Hayford from Ghana and Erika Degortes from Italy. THANKS!
Five hundred times have I had the challenge of exploring what the UN wisely calls a "situation" – unlike me, avoiding the word "crisis". Five hundred times have I tried to follow what I absorbed from when I was 2 years old at dining tables listening to my physician father and nurse mother–daughter of the director of health care in Norway–the program implicit in the three magic words Diagnosis-Prognosis-Therapy. DPT.
Five hundred analyses of something problematic to put it mildly; five hundred efforts to forecast, foresee what will happen if we do nothing, and five hundred efforts to end creatively with a proposal.
The editorials seem to have been widely read, particularly in the old superpowers, USA and USSR, today mainly Russia. Since most of them have been about something geopolitical, perhaps these two are the most geopolitically minded, trying for a long time to run the world. It could also be that they are simply the most literate in world affairs.
Anyhow, maybe I would have liked to have seen more readers from the new superpowers, China and India; not middle-sized like the old ones, but 37% of humanity. Hopefully more at peace than not.
And one bigger than even China: Islam, 1,650 million Muslims.
It has been a fascinating weekly challenge. Scanning the world for what is new, projecting a DPT on the wall, or the screen rather. Read the rest of this entry »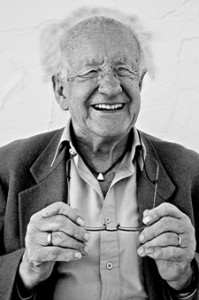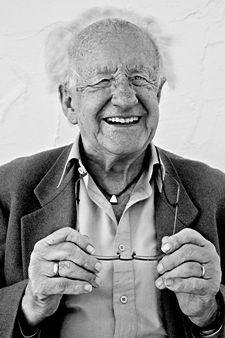 By Johan Galtung
Liu Xiaobo passed away. What is the – not so hidden – truth about him?
Answer: His speeches and writings show enthusiasm for the 100-year English colonization of Hong Kong, wishing 300 years colonization of China, celebrating the US war in Afghanistan, hoping for atomic weapons. He got the Nobel Peace Prize for democratization of China, had the freedom of speech, but the prize communicated as a provocation. The prize could easily have been given to their Charter, not to Liu Xiaobo.
Norway's security – what are the threats?
Answer: Given the location, an invasion by USA or Russia to prevent the other from doing so. The situation is reminiscent of the threat from England, Germany and USSR to prevent one of the other from doing so in 1940; what happened was England and Germany violating Norwegian neutrality, fighting a battle on Norwegian territory. USSR nothing till they fought German troops in the extreme North losing more soldiers to liberate Norway than Norway during the war, stopping when the Norwegian government in refuge in London told them to do so, thereby making it possible for Germany to destroy Northern Norway.
Norway's defense today – what is the story?
Answer: A one-sided offensive capacity directed at Russia for a first or second strike, the coast and inland defenseless with 248 of 249 districts ("Heimevernet", home land defense) incapable of their job.
Why Russia as Chosen Enemy; the real story, the alternatives? Read the rest of this entry »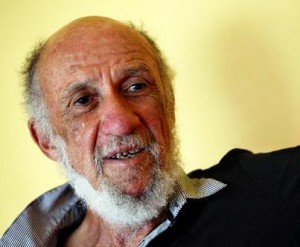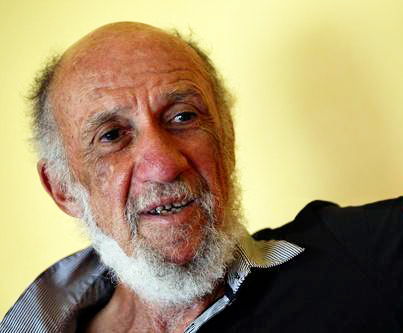 By Richard Falk
International law is mainly supportive of Palestinian grievances with respect to Israel, as well as offering both Israelis and Palestinians a reliable marker as to how these two peoples could live normally together in the future if the appropriate political will existed on both sides to reach a sustainable peace.
International law is also helpful in clarifying the evolution of the Palestinian struggle for self-determination over the course of the last hundred years. It is clarifying to realize how the law itself has evolved during this past century in ways that bear on our sense of right and wrong in the current phase of the struggle.
Yet at the same time, as the Palestinians have painfully learned, to have international law clearly on your side is not the end of the story. The politics of effective control often cruelly override moral and legal norms that stand in its way, and this is what has happened over the course of the last hundred years with no end in sight.
The Relevance of History
2017 is the anniversary of three crucial milestones in this narrative:
(1) the issuance of the Balfour Declaration by the British Foreign Secretary a hundred years ago pledging support to the World Zionist Movement in their campaign to establish a homeland for the Jewish people in Palestine;
(2) the passage of UN General Assembly Resolution 181 seventy years ago proposing the partition of Palestine between the two peoples along with the internationalization of the city of Jerusalem as a proposed political compromise between Arabs and Jews; and
(3) the Israel military occupation of the West Bank, East Jerusalem, and the Gaza Strip over fifty years ago after the 1967 War.
Each of these milestones represents a major development in the underlying struggle.
Each combines an Israeli disregard of international law the result of which is to inflict major injustices on the Palestinian people. Without due regard for this past, it will not be possible to understand the present encounters between Israelis and Palestinians or to shape a future beneficial for both peoples that must take due account of the past without ignoring the realities of the present.
Israel is sophisticated about its use of international law, invoking it vigorously to support its claims to act in ways often motivated by territorial ambitions and national security goals, while readily evading or defying international law when the constraints of its rules interfere with the pursuit of high priority national goals, especially policies of continuous territorial encroachment at the expense of reasonable Palestinian expectations and related legally entrenched rights.
To gain perspective, history is crucial, but not without some unexpected features. Read the rest of this entry »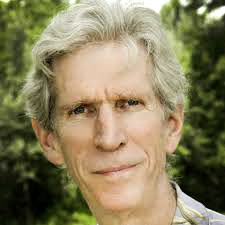 By Gareth Porter
For months, the Trump administration and North Korean leader Kim Jong-un have each made a series of moves that have appeared to take them ever closer to the brink of war.
But a closer review of the escalation of the conflict reveals that both sides are consciously maneuvering for what they know will be extended serious negotiations on a new framework for peace on the Korean peninsula. The Trump administration is well aware that it has no real military option against the North, and the Kim Jong-un regime seems to have sought to use missile launches as signals to the Trump administration to convey not only North Korea's determination not to give in to pressure, but also its hopes to stabilize the situation and avoid further escalation in US-North Korea military relations.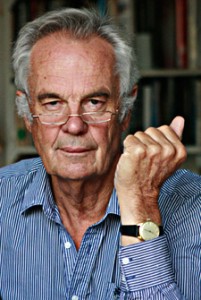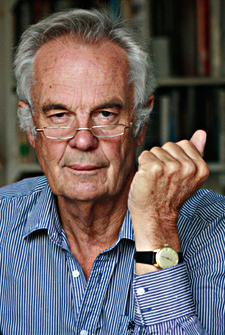 By Jonathan Power
Does President Donald Trump (aka "Fire and Fury") know what a nuclear war would be like?
I ask the question because President Roland Reagan confessed he did not until he decided to look at some movies (once an actor, he was a cinema man), like "On the Beach" that depicted a nuclear war. The exercise changed his thinking and he became an anti-nuclear weapons militant. Together with Soviet President Mikhail Gorbachev they cut their nuclear stockpiles sharply.
They also came near an agreement to destroy all their nuclear weapons.
The blasts at the end of the Second World War in Hiroshima and Nagasaki can now be repeated hundreds of thousand times. The remains would not just be the broken arches of the Caesars, the abandoned viaducts and moss-covered temples of the Incas, the desolation of one of the pulsating hearts of Europe, Dresden, but millions of square miles of uninhabitable desolation and a suffering which would incorporate more agony than the sum of past history.
It would be a time when the living would envy the dead and it would be a world which might well have destroyed the legacy of law, order and love that successive generations have handed over the centuries to one another. Read the rest of this entry »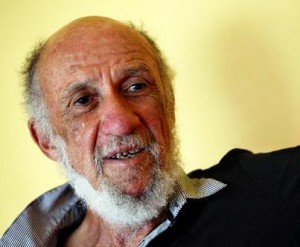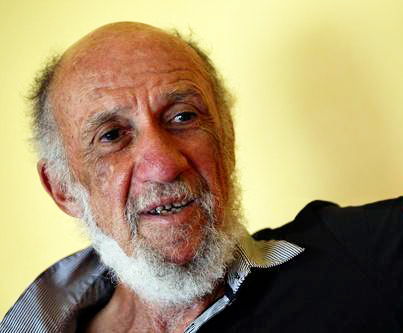 By Richard Falk
We are living amid contradictions whether we like it or not, driving expectations about the future toward opposite extremes.
Increasingly plausible are fears that the 'sixth extinction' will encompass the human species, or at least, throw human society back to a technology of sticks and stones, with a habitat limited to caves and forests.
This dark vision is countered by gene-editing designer promises of virtual immortality and super-wise beings programming super-intelligent machines, enabling a life of leisure, luxury, and security for all.
Whether the reality of such a scientistic future would be also dark is a matter of conjecture, but from a survival perspective, it offers an optimistic scenario.
On political levels, a similar set of polar scenarios are gaining ground in the moral imagination, producing national leaders who seem comfortable embracing an apocalyptic telos without a second thought.
The peoples of the world, entrapped in a predatory phase of global capitalism, are using their democratic prerogative to shut down dissent, rationality, and science. Read the rest of this entry »