Archive for the 'Human rights and justice' Category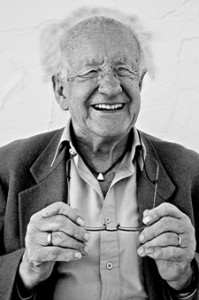 By Johan Galtung
February 13, 2017
What is the essence of democracy?
"Rule with the consent of the ruled" implies two classes of people, Rulers and Ruled; concretely State and People, Statism. "Free and Fair Elections" implies voting for a Parliament; Parliamentarism. Together, a three-tier power structure State-Parliament-People; with People controlling Parliament, and Parliament controlling State.
In 2016 some voting differed from what State-Parliament expected; leading to talk about elitist vs populist democracy – from statism and parliamentarism to peopleism. A crisis. And talk about post-democracy.
Another answer about democratic essence is "one-tier self-ruling units"; no rulers vs ruled, and decisions are made by general assemblies for all. This is often referred to as Anarchism, "no structure". A misnomer: there is no State and no Parliament, but many assemblies. A concrete interpretation would be Localism, the units being local authorities – LAs, municipalities; the assemblies being their municipal councils.
A key dimension then becomes the level of state control of LAs. In Spain, with an anarchist ideological tradition, the LAs are strong.
A different, not institutional – more philosophical, intellectual in general – answer would pick up words like transparency and dialogue.
Democracy is a context with everything in the open, no closed doors, available to everlasting people dialogue: by way of the word, logos. Fine for people who are good with words.
How about those who are not, Read the rest of this entry »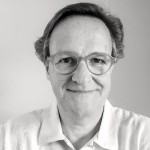 By Jan Oberg
Jan Oberg's comment on Chancellor Merkel's speech at the Munich security conference where she mentioned the duty Europe has to receive refugees and also reiterated that Germany will do its best to increase its military budget to 2% of its GDP.
Apart from this one can only get very sad and pessimistic when reading the comments underneath this sequence: Boundless hate against Merkel herself, racism, anti-Islam, anti-Semitism – and not one (of the first 70+ comments) on the issue of NATO, the risk of war or on what I brought up about the need for new, less militarist policies, less interventionism and better ways of handling the refugees.
Anger and hatred just under the surface, brought out mostly anonymously. No reasoning, just smear.
We still have a long long way to go in terms of public education…
Here the short video comment on PressTV where you can also see those comments.

The occupiers denied children education. Now they get it

School in an Aleppo factory by Jan Oberg on Exposure
TFF's first four photo series from Aleppo have been seen by 95,000 people so far and been featured in online magazines from Vietnam to California, among them a German site with a million visitors daily.
Above is the fifth story.
It's about the terrible, systematic destruction of this UNESCO World Heritage site but also about an Aleppo businessman who turned his damaged factory into a school for 1500 children.
It had been damaged by the Free Syrian Army and al-Nushra who looted it and then used it as HQ.
It's situated in the Sheikh Najjar Industrial City outside Aleppo that – before the militant/terrorist occupation – represented no less than 50% of Syria's total industrial production.
During two years, these children received no education. Now they do. And hope is slowly coming back.
This photo story ends with some "civilisational questions" by Jan Oberg who also took the photos.
This is the kind of story Western mainstream media don't bring for reasons one must assume are political.
But TFF does. Because it is a free research think tank.
We focus on the conflict and civil society where media are obsessed with violence and war criminals.
We look at peace opportunities where others spend their energy on blaming one or the other but have no ideas on how to solve underlying conflicts and make peace.
TFF doesn't work for this or that violent party but for the UN Charter norm of peace by peaceful means. That is, for the innocent, suffering people in Syria – the largest humanitarian crisis since 1945:
Such as these wonderful, innocent children whose story deserves to be told.
Comment by Jan Oberg
The Malta EU meeting is expressive of militarism, colonialism and racism in one. Is it time perhaps to call the EU the Evil Union? People outside, in the rest of the world sees this and will draw their conclusions.
And an – admittedly unconventional – proposal on what to do with the politicians who are responsible for the destruction of Libya.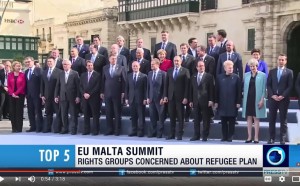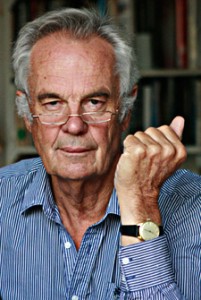 February 1st 2017
In a press conference last week President Donald Trump said he believed in the worth of torture but then added most surprisingly that using it wasn't going to be his decision. It would be decided by the Secretary of Defence, General James Mattis, who, as Trump said, is against torture.
Three years ago the US Senate Intelligence Committee published a summary of a thorough report on the recent American use of torture. Its chairwoman, Dianne Feinstein, said the 6,000 page report is "one of the most significant oversight efforts in the history of the US."
The report showed that the CIA did not provide accurate information on torture to Congress and also provided misleading information. The report also concluded that the CIA impeded effective White House oversight and decision-making. While the report was being prepared the CIA penetrated the Senate Committee's computers, arousing the fury of its members.
Bush and and his vice-president Dick Cheney were deeply involved in initiating the torture program. The Administration claimed that the waterboarding 183 times (the dipping of the head in water so that the prisoner feels he is drowning) of Khalid Sheikh Mohammed, the 9/11 mastermind, led to the foiling of a terror plot against Los Angeles's Library Tower. But the Senate report concludes that the information could have been learnt without using torture.
The report's primary focus is on discerning whether the use of torture gained valuable intelligence. It concluded that it did not.
When President Barack Obama was elected he swiftly moved to ban waterboarding and other torture techniques. However, he refused to authorize a full, in depth, Justice Department investigation which, if it had taken place, would doubtless have pointed a finger at Bush and Cheney.
In the UK it is alleged that Prime Minister Tony Blair Read the rest of this entry »
Comment by Jan Oberg on PressTV's Top Five
This is nothing new, the US has used it all the time. But isn't it tragic that almost 70 years after torture was prohibited in the Universal Declaration of Human Rights, we see 141 countries still using torture – according to Amnesty International.
By Jan Oberg
January 25, 2017


Unique photos from Eastern Aleppo in Syria when it was finally liberated on December 11-12, 2016.


The people you see here have just come out to freedom from 4,5 years of the occupation by what can be called RIOTs – Rebels-Insurgents-Opposition-Terrorists – mostly the latter.


And most of them with some kind of support by NATO countries. 


Western media, politics and humanitarian organisations focus on the victims from Eastern Aleppo who left to RIOT territories elsewhere, such as Idlib, after the liberation – family members and supporters of the occupiers. 


That's not the whole truth about Aleppo.


They conveniently ignore the thousands of other Aleppians: Those who were happy beyond words to see all of Aleppo back under the control of the Syrian government.


These are the people in this photo story. They are among the 13 million Syrians who, according to the UN in Syria, are in need of humanitarian assistance – thanks to U.S. - non-UN – sanctions since 1979 and thanks to the war since 2011.
They too need and deserve the world's attention and help.All of them and not just the politically chosen few. 

Faces Of Aleppo by Jan Oberg on Exposure


Until the immense historical significance of the liberation of Aleppo is understood much better by many more and the biased Western media coverage has changed we will continue to highlight important but hidden dimensions of the conflicts in Syria.


Because peace will be impossible within the present dominant Western narrative and discourse.


And given the incomprehensible suffering of the Syrian people and the destruction of their society since 2011 possibilities for peace - rather than war – should occupy anyone with a human heart. 


If you agree, please use the hashtag: #keepfocusonaleppo
* * *
If we do not care about the single individual, can we care about humanity?
My other stories have had quite a lot of texts. You may check them out to get the background and situation.
Here I just want you to see and reflect on how the Allepians I met expressed happiness, despair, hope, kindness but also anger at one and the same time. Pictures can say much more than words, particularly when we contemplate mindfully on what there is to see in every and each face of these victims of what is often called high politics – which often implies low morality.
So, please don't rush. See and empathize.
© Jan Oberg 2017. Under no circumstance may the photos in this series be reprinted, reproduced or otherwise used without my prior consent.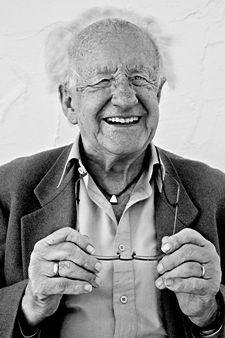 By Johan Galtung
This New Year announces itself with bangs all over, not whimpers.
Pope Francis made a tour d'horizon on all continents, strongly denouncing the violence in favor of his alternative: negotiation.
Much violence is copycat or copyrat; violence being a la mode. Copying–aka learning–is not wrong. But it depends on what is copied.
Here my 10-11 wishes:
Wish no. 1: copying peace rather than violence, for instance from ASEAN and the Nordic Community, making peace self-reinforcing.
Wish no. 2: reporting violence less prominently, more toward the end of newspapers-TV-radio news, and reporting peace upfront.
Wish no. 3: understanding war better, not only how many killed but how many bereaved; understanding peace better as model for others.
Wish no. 4: introducing Yin/Yang in Western thought: no totally good or bad humans or states around; they are all improvable mixtures.
Wish no. 5: linking the good in ourselves to the good in others for peaceful cooperation, yet keeping the bad in mind, for security.
Wish no. 6: identifying unsolved conflicts and unconciled traumas that may lead to violence; solving the conflicts, healing the traumas. Read the rest of this entry »
By Jan Oberg
This is one of several stories I just have to tell.
You can see the original in large format here.

The destruction of Eastern Aleppo, Syria by Jan Oberg on Exposure
Subscribe to this Exposure page. Then you'll automatically receive a mail when new photo (and text) stories are posted.
Grateful too if you share with others or on social media. We need help to spread a broader truth about the conflict in and around Syria.
Here a little more as background to the coming series:
TFF Photo Story


Lund, Sweden, December 27, 2016


Of course you have seen media images of the destruction in Syria. But not these taken in mid-December when Eastern Aleppo was liberated.


We live in a time when images – real and fake – influence perceptions more than ever.


My photos are real. Documentary. They reflect my role as witness on the spot at a time when only a handful of Westerners were present.


At a time, too, when all the mainstream media were conspicuously absent – as were the dual-purpose White Helmets who have delivered quite a few of the theatrical images from this war.


As a conflict and peace researcher and photographer I take pride in using not only analytical texts but also the medium of photography.


I am anyhow unable to describe just in words what I have seen.


Thanks to modern technology the small, smart, independent and truthful of this world can compete, to some extent, with the multi-billion dollar marketing and propaganda machines.


This is the first of a series to appear in weeks to come that will give you an impression of both life in Damascus, Eastern Aleppo's destruction, the destruction in Aleppo's old town, the human victims of this horrific war on Syria, the celebrations at the liberation of Aleppo etc. 


I do not believe that pictures of wars and victims will, in and of themselves, lead people to think of peace. Hiroshima films have done little to eliminate nuclear weapons. 


But in this particular case I do believe it is necessary to document just how big, systematic and unjustified the destruction of Aleppo has been – not only for those who built it and lived there over 7000 years but also to humanity, to all of us.


With what right did all the parties contribute to this utterly heartless and meaningless destruction? 


How did it come to this surreal level of violence wrought upon a historic cultural and industrial city and its vast majority of innocent fellow human beings? 


Will we ever learn – not only that war is stupid but also that this type of destruction cannot conveniently for some be blamed on one single side? 


All parties who used violence have blood on their hands.


Aleppo's blood.   


This is the first of a series of stories that I must tell as a witness to an event that more intelligent and civilised generations in the future will have nothing but contempt for.


And if you ask me which side I am on, the answer is simple:


I'm on No government's. No military's. No leader's.


I'm on the side of the tens of thousands of innocent, suffering Syrian citizens. Nobody deserves this!


I am on the side of the underlying, perfectly legitimate conflicts and not on the side of anybody's violence.


And I do admit to have a particular problem with those – many – who interfered violently in the internal affairs of Syria and did only harm and no good.


Syria's future is for the Syrians – all of them – to decide.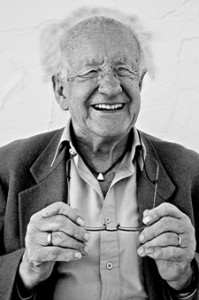 By Johan Galtung
The National Society of High School Scholars, Claes Nobel World Betterment Award
The Carter Center
3 Dec 2016
I am very grateful for the 2016 Claes Nobel World Betterment Award – Claes being the great grandnephew of Alfred – and to the NSHSS-National Society for High School Scholars, here at the Carter Center in Atlanta.
Let me start by praising you for your dedication to Education, focusing on the high school–in the middle, after K and grade school, before college and graduate school–on teachers and students, learning and doing research, treating them with respect, bestowing dignity.
Society has institutions, like Family, Work and Economy. Sports get too much attention, Education too little.
Politics is about leading and being led, Military is about killing not to be killed.
These two get you into trouble. I have heard this afternoon much about leading, leaders, led. Führer and Duce are German and Italian for leader, "duce" also from educare, educate. Hitler and Mussolini.
Be careful. This is vertical and hierarchical even without nazism and fascism. Today we want horizontal social landscapes, with people relating equitably and harmoniously, through shared memberships and networks, both horizontal and inclusive. For mutual inspiration.
As to killing: the USA killed more than 20 million in 37 countries only after 1945 WWII; and has intervened 248 times militarily in other countries since Thomas Jefferson started in Libya in 1801. 20 million killed means 200 million bereaved–family, friends, neighbors, colleagues. They do not take easily to this type of US leadership.
And less than a century earlier two groups of Americans practiced those very same skills and leadership on each other. The Civil War.
Such was history. How about solving the underlying conflicts?
Instead of the 1850 compromise of shame, "keep slavery but give up the confederacy", how about "keep much autonomy, but give up slavery"; for a Community of American States, not U.S.A but C.A.S? And in 1924, how about dropping the Versailles Treaty, removing Hitler's best card? Read the rest of this entry »