Archive for the 'Human rights and justice' Category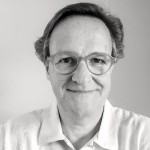 By Jan Oberg
General Ratko Mladic has finally been sentenced – to life – for crimes committed in Bosnia during the Yugoslav dissolution wars in the 1990s.
That motivated Prince Zeid Ra'ad Al Hussein, the UN High Commissioner for Human Rights, to make a statement to the effect that "Mladic is the epitome of evil, and the prosecution of Mladic is the epitome of what international justice is all about."
But that statement is, if anything, the epitome of exemplary nonsense, pro-Muslim bias and something the UN S-G ought to distance himself from since it is a purely political statement.
The media – in the West in particular – have of course lapped it up. Most media people today are too young to have any personal experience of the events some 25 years ago and would have to read thick books to understand some of it.
The verdict's political effect – whether intended or not – is to justify the horrible way the so-called "international community" intervened in the Yugoslav complex of intertwined conflicts with an inverse proportion between its intellectual understanding and its brutality.
Now, if you think I am thereby defending Mr. Mladic, let me say that there are strong reasons to believe that he is guilty of much including some of the killings in the massacre of Srebrenica.
Essentially, the argument of this article is not about Mladic. It's about the Zeid Ra'ad Al Hussein's unacceptably politicized – but hopefully well-intentioned – statement.
But the Jordanian prince – who was with UNPROFOR in Yugoslavia at the time and should know better – anyhow got it all wrong because:
• The human evil card is a cheap one to play that doesn't explain anything. Any serious intellectual knows that there are very complex economic, political, historical and other factors associated with crimes of this type. What happened in Srebrenica can't be reduced to one man's evil as little as the Second World War can be reduced to the single person Hitler.
• What made Srebrenica happen was, among other things, that the six safe zones the UN Security Council had established was never made safe by the UN members. Then UNPROFOR top General Wahlgren of Sweden whom I knew very well had required around 30.000 more UN troops to make those zones safe for refugees to be in; the international community gave him only 1200 Turks with a Turkey firmly sympathising with the fundamentalist Muslim leadership in Bosnia under Alija Izetbegovic.
• Interestingly, the safe zones were not de-militarised. The international community – the US? – had permitted Izetbegovic's government to place its ammunition depots and troops inside these zones – from which they could then make excursion out and fire into Serbian villages while Serbs obviously could not fire into safe zones filled with refugees.
• In addition, the UN as such was bankrupt at the time – member states such as the US having ignored to pay its dues to the organisation. Read the rest of this entry »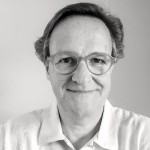 By Jan Oberg
OK, it's from Russia Today so you should of course not trust it but somehow this video and text and the man in it seems quite factual, not fake and obviously not omitted.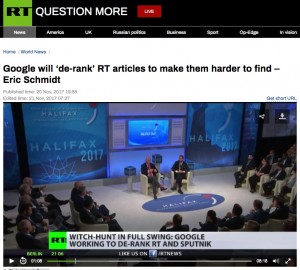 It documents that Eric Emerson Schmidt, the Executive Chairman of Alphabet – an American multinational conglomerate that owns a lot and among them Google – is working on "de-ranking" alleged propaganda outlets such as Russia Today, RT – the world's third largest television network – and Sputnik.
Who is Eric Schmidt?
On the Wikipedia link you can read more about Mr. Schmidt, one of the richest person on earth, an advocate of net neutrality, a corporate manager and owner of a lot, a collector of modern art, etc. And you can read about his heavy involvement with Hillary Clinton's recent campaign and the Obama administration and about Schmidt's involvement with Pentagon, too.
Eric Emerson Schmidt's name is associated with the world's largest and most systematic data collecting search engine, Google, that millions upon millions use. School children, teachers, parents, media people, politicians and you and I all daily "google" what we need to know.
While we do that, Google tracks everything about us and if you are searching for a thing to buy, say a camera, be sure that camera ads will shortly after turn up on your screen. And they know everything we are interested in through our "googling" including political interests and hobbies.
Playing God
This very powerful corporate leader with a open political orientation has decided Read the rest of this entry »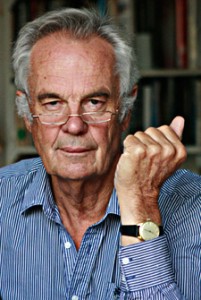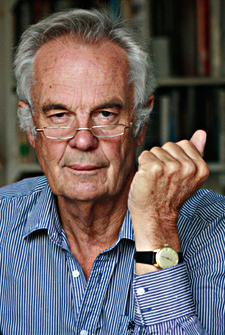 By Jonathan Power
November 14th 2017
When Donald Trump stretched his hand across our television screens on Sunday to shake the hand of the Philippines' president, Rodrigo Duterte, and then said he had "a great relationship" with him I felt my gorge contracting.
Having tasted the great, if sometimes flawed, (remember the totally counterproductive policy of arming the Afghani mujahedeen against the Soviet invaders) campaign of another US president, Jimmy Carter, to put human rights at the centre of American foreign, to see this bald regression is a bitter fruit to swallow.
Duterte recently boasted that he personally killed a man in a fight when he was 16. During his presidential campaign he darkly hinted at other killings he had made and since then has waged a no-hands-barred fight against suspected drug dealers.
Arrests, courts, justice? Forget it.
But then under President Donald Trump we have seen presidential support, as we did under President George W. Bush, for torture. (President Barack Obama reversed the Bush policy.) Read the rest of this entry »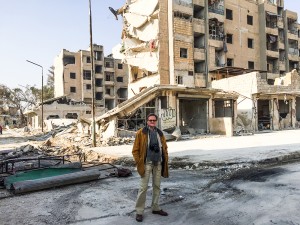 By Jan Oberg*
Fact is that we are dealing here with a conflict that is the most threatening to humankind's survival and it would be rather more easy to solve than most other conflicts.
This has recently been pointed out by TFF Board Member and former Co-President of International Physicians for the Prevention of Nuclear War, IPPNW, 2004-2008, Gunnar Westberg, in a short analysis.
How?
• The West – the EU or NATO, if not the US itself – takes a serious mediation initiative. As long as people talk, they don't start wars. That in itself would de-escalate the tensions and risks in sharp contrast to continued tit-for-tat sandbox thinking and reckless statements, last by defence secretary Mad Dog Mattis at the border between the North and South.
• The vastly superior side stops every military activity in the waters close to the North while South Korea's leadership take up contact with the leadership of the North.
• The type of provisions of Jimmy Carter's old deal with the North Koreans are dusted off and used as inspiration for more: Give the North Koreans all the economic assistance they believe they need and give them civilian energy technology too – as a quid-pro-quo for very tight IAEA inspections and a written guarantee that it will not acquire nuclear weapons as long as the West keeps its side of such a deal. (President George W. Bush just destroyed that deal and thought it appropriate to include North Korea in his Axis Of Evil speech).
• Sign a non-aggression or non-attack pact between North and South Korea and between North Korea and the US. That is, undermine any fears the North Koreans may have. The overwhelming superiority of the adversaries of the North implies that such a pact would be risk-free to write and sign.
• Let North and South Korea freely decide if they want to unify. They have a perfect human and international legal right to do so, it's nobody's business but the Korean people's. The world should assist them in doing so if they want.
• The US and North Korea sign a peace treaty (what exists today is only the 1953 ceasefire agreement). Read the rest of this entry »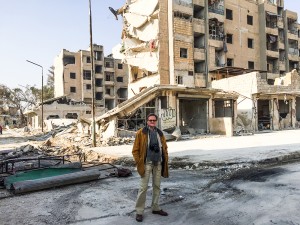 By Jan Oberg*
That's what I hold quite likely in case the present US administration under Donald Trump's formal leadership continues down the path its in-fighting militarist fractions seem to have chosen.
We're in the worst, most dangerous situation since the Cuban Missile Crisis. Sitting down and hoping for the best is neither responsible nor viable or wise.
I can only hope that I will be proved wrong. That the present extremely dangerous tension-building will die down by some kind of unforeseen events or attention being directed elsewhere.
The world could quite well be drifting toward what Albert Einstein called 'unparalleled catastrophe'. It's something we may – or may not – know more about when President Trump returns from his trip to Japan, South Korea, China, Vietnam (APEC where he also likely to meet Russian President Putin) and the Philippines.
Except for 93-year old Jimmy Carter offering to go to North Korea, we witness nobody taking any mediation initiative – not the UN' S-G Guterres, not the EU, not European NATO countries, not BRICS, not single countries like Sweden, not… well, you name them.
It's about denial, about heads deep down in the sand, people hoping for the best at the moment when humanity's future is in the hands of a couple of leaders from whom they would probably not buy a used bicycle.
That this silence all around is a roaring fact, is about as tragic and dangerous as the situation itself. Read the rest of this entry »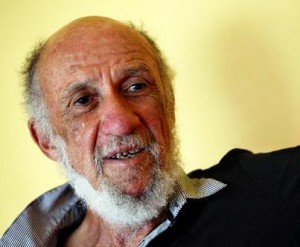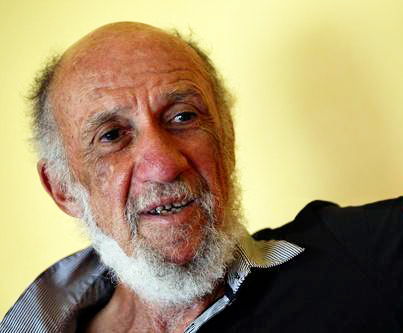 By Richard Falk
Prefatory Note
This post is a slightly modified version of my presentation to the Human Rights Commission of the Italian Parliament on October 11, 2017. The Commission is composed of members of Parliament and chaired by Hon. Pia Elda Locatelli, representing the city of Bergamo. The presentation was followed by a discussion, and a generally favourable response on the central issue of switching from an emphasis on 'occupation' to 'apartheid.'
An Overview of Present Realities
We meet at a difficult time from the perspective of the Palestinian people: several developments nationally, regionally, and internationally now deprive Palestinians of that glimmer of hope that comes from seeing light at the end of the tunnel; more fully appraised, the situation is not as bleak for Palestinians as the picture of their struggle being painted from a realistic perspective.
A series of factors pointing in both directions can be identified, first to highlight the negative developments from a Palestinian perspective, and then to set forth several developments that are positive with regard to the Palestinian national movement aiming for decades to achieve a just and sustainable peace.
(1) The foreign policy priorities of regional and international political actors have increasingly shifted attention away from the Palestinian ordeal; developments internal to Israel have deliberately accentuated this inattention to Palestinian goals and rights; of special relevance in these regards are the ongoing wars and turmoil in Syria, Yemen, Libya, and Iraq, as well as deteriorating relations and rising tensions of the Iran/US relationship.
Further, there are the moves toward normalization of relations with Israel by the Gulf countries, especially Saudi Arabia; and the unsteady diplomatic approach of the Trump presidency that seems accurately interpreted as supportive of whatever the Israeli government chooses to do, including even accelerated settlement expansion and a rejection of the Palestinian right of self-determination.
(2) Israel and Zionist support groups have launched a variety of initiatives designed to convince the Palestinians that they have been defeated, that their struggle is essentially futile at this stage, and they should move on for their own sake, overtly renouncing their struggle and posture of resistance.
The pro-Zionist Middle East Forum, founded by Daniel Pipes has even sponsored a so-called 'victory caucus' that basically proclaims an Israeli victory as a way of demoralizing Palestinian activism and global solidarity efforts by treating Palestinian goals as a lost cause. Read the rest of this entry »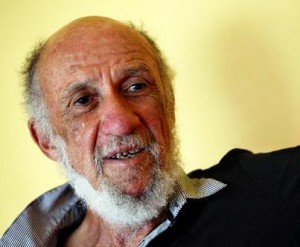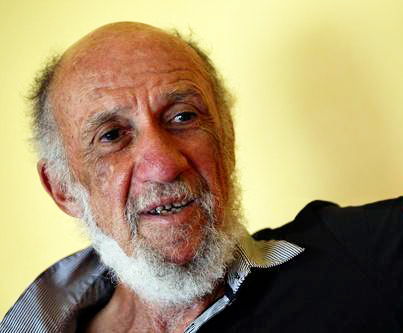 By Richard Falk
Professor emeritus of international law at Princeton University and University of California, Santa Barbara, board member of The Nuclear Age Peace Foundation and TFF Associate since 1985
Finally, the committee in Oslo that picks a winner of the Nobel Peace Prize each year selected in 2017 an awardee that is a true embodiment of the intended legacy of Alfred Nobel when he established the prize more than a century ago.
It is also a long overdue acknowledgement of the extraordinary dedication of anti-nuclear activists around the planet who for decades have done all in their power to rid the world of this infernal weaponry before it inflicts catastrophe upon all living beings even more unspeakable that what befell the cities of Hiroshima and Nagasaki on two infamous days in August 1945.
Such a prize result was actually anticipated days before the announcement by Fredrik Heffermehl, a crusading Norwegian critic of past departures from Nobel's vision by the prize committee.
In making the prediction that the 2017 prize would be given in recognition of anti-nuclear activism Heffermehl prophetically relied on the outlook of the current chair of the Nobel selection committee, a distinguished Norwegian lawyer, Berit Reiss-Andersen, who has publicly affirmed her belief in the correlation between adherence to international law and world peace.
The recipient of the prize is ICAN, International Campaign to Abolish Nuclear Weapons, a coalition of more than 450 civil society groups around the world that is justly credited with spreading an awareness of the dire humanitarian impacts of nuclear weapons and of making the heroic effort to generate grassroots pressure sufficient to allow for the adoption of the UN Treaty on the Prohibition of Nuclear Weapons by 122 UN members on 7 July 2017 (known as the 'BAN Treaty'). Read the rest of this entry »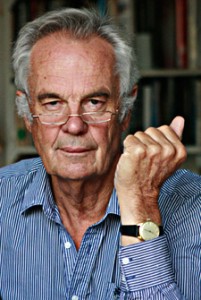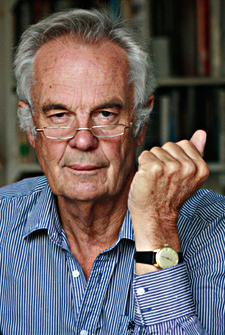 By Jonathan Power

September 26th 2017
Out of the blue the war in Vietnam is in the news. Yet it is not the fiftieth anniversary of America's defeat in Vietnam when North Vietnam caused it to flee. It's only the forty second.
Part of this must be fearful parallels with the moral and strategic blindness of President Donald Trump who seems to believe in uttering his life and death rhetoric, akin to President Richard Nixon's on Vietnam, he can frighten the enemy into submission – in his case North Korea.
Many people are worried that Trump is ready to fight America's biggest war since Vietnam. As did Henry Kissinger, Nixon's National Security Advisor, he appears to be considering the use of nuclear weapons.
The second reason for Vietnam-consciousness are the rave reviews that are being given to Ken Burns and Lynn Novick's 10 part documentary on the Vietnam War.
It is being mentioned all over the place.
To my mind one of the big questions is, is Trump ready to be branded a war criminal by present and future generations? Read the rest of this entry »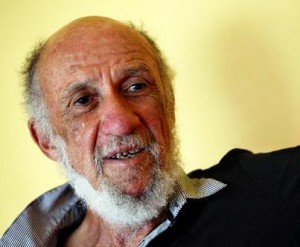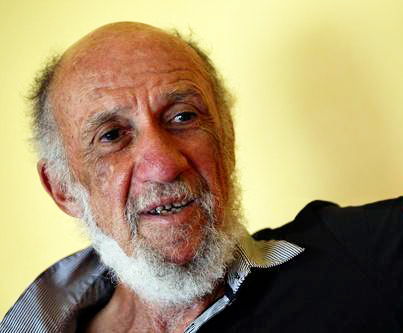 By Richard Falk
International law is mainly supportive of Palestinian grievances with respect to Israel, as well as offering both Israelis and Palestinians a reliable marker as to how these two peoples could live normally together in the future if the appropriate political will existed on both sides to reach a sustainable peace.
International law is also helpful in clarifying the evolution of the Palestinian struggle for self-determination over the course of the last hundred years. It is clarifying to realize how the law itself has evolved during this past century in ways that bear on our sense of right and wrong in the current phase of the struggle.
Yet at the same time, as the Palestinians have painfully learned, to have international law clearly on your side is not the end of the story. The politics of effective control often cruelly override moral and legal norms that stand in its way, and this is what has happened over the course of the last hundred years with no end in sight.
The Relevance of History
2017 is the anniversary of three crucial milestones in this narrative:
(1) the issuance of the Balfour Declaration by the British Foreign Secretary a hundred years ago pledging support to the World Zionist Movement in their campaign to establish a homeland for the Jewish people in Palestine;
(2) the passage of UN General Assembly Resolution 181 seventy years ago proposing the partition of Palestine between the two peoples along with the internationalization of the city of Jerusalem as a proposed political compromise between Arabs and Jews; and
(3) the Israel military occupation of the West Bank, East Jerusalem, and the Gaza Strip over fifty years ago after the 1967 War.
Each of these milestones represents a major development in the underlying struggle.
Each combines an Israeli disregard of international law the result of which is to inflict major injustices on the Palestinian people. Without due regard for this past, it will not be possible to understand the present encounters between Israelis and Palestinians or to shape a future beneficial for both peoples that must take due account of the past without ignoring the realities of the present.
Israel is sophisticated about its use of international law, invoking it vigorously to support its claims to act in ways often motivated by territorial ambitions and national security goals, while readily evading or defying international law when the constraints of its rules interfere with the pursuit of high priority national goals, especially policies of continuous territorial encroachment at the expense of reasonable Palestinian expectations and related legally entrenched rights.
To gain perspective, history is crucial, but not without some unexpected features. Read the rest of this entry »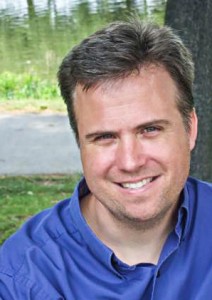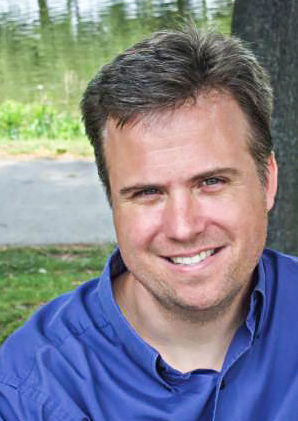 By David Swanson
Here is the original: Welcoming the Fascists to Charlottesville
August 10, 2017
I have mixed emotions about the fact that I'll be missing the latest big fascism rally here in Charlottesville, because I'll be elsewhere participating in kayak trainings for an upcoming Flotilla to the Pentagon for Peace and the Environment.
I'm delighted to miss the fascism and the racism and the hatred and the gun-toting lunacy. I'm sorry to miss being here to speak against it.
I'm hopeful that there might be something resembling a disciplined nonviolent and nonhateful opposition presence, but strongly suspect that a small number of violent and hateful opponents of racism will ruin that.
I'm thrilled that taking down a racist war monument has gone mainstream. I'm depressed that, even though the legal delay in taking it down is based on its being a war monument, one side wants it down for being racist, the other side wants it up for being racist, and everybody is perfectly happy to pack the town with war monuments.
I dread the possibility of hearing that the racists again chanted "Russia is our friend!" meaning that they believe without evidence that Russia corrupted the U.S. election and they are grateful for it, but I'm hopeful that they have moved on to other bizarre chants — though my hope is minimal that anyone might chant "Russia is our friend" and mean by it that they'd like to build peace and friendship between Americans and Russians.
As I've written in the past, I think ignoring the racists and their rallies is wrong, and I think confronting them with a hostile shouting match is wrong. Speaking out in favor of love and sanity and understanding is right. We will again this week see some of each of those approaches. We're also likely to see another abuse of power by a militarized police force. (Remember when Americans used to think of the police as the most prominent violent racists? When was that, about a month ago?)
The inclination to ignore the racists and hope they'll fade away into history like trials by ordeal or dueling is strong. Judging by popular social norms and their dwindling membership, the KKK seems to be on the way out. Why give them or their suit-and-tie allies any attention that could help promote them?
Well, for one thing, violent racism is not on the way out if we're judging by presidential elections, hate crimes, police crimes, the prison system, the choice of communities to run gas pipelines through, or many other factors. And the only way my comment on "social norms" in the previous paragraph makes any sense is if we write off the generally accepted bombing of seven dark-skinned Muslim nations as somehow non-racist.
A truly nonviolent approach toward people who believe they are taking a stand for justice as they perceive it is not a protest but an invitation. Not long ago, in Texas, a group planned an anti-Muslim protest at a mosque. A violent anti-anti-Muslim crowd showed up. The Muslims from the mosque placed themselves between the two groups, asking their would-be defenders to leave, and then inviting the anti-Muslim demonstrators to join them at a restaurant to talk things over. They did so.
I'd love to see skilled mediators and others of good will and good heart extend an invitation to the racists visiting Charlottesville to come unarmed to discuss in small groups, without cameras or audiences, what it is that divides us. Might some of them recognize the humanity of those they scapegoat if some of us recognized the injustices they've faced or the unfairness they perceive in affirmative action or in the acceptability of "whites" only as a topic for insults, not as a source of pride in the manner permitted all other racial and ethnic groupings?
We live in a country that has made its biggest social project war, a country that has concentrated its wealth beyond medieval levels, a country that consequently experiences incredible levels of unnecessary suffering exacerbated by awareness of its unnecessity and unfairness. Yet what we have of social supports for education, training, healthcare, childcare, transportation, and income is distributed in non-universal, divisive manners that encourage us to fight among ourselves. The KKK members who came to Charlottesville last month, and most of the racists who will show up this week, are not wealthy. They're not living off the exploitation of workers or prisoners or pollution or war. They've just chosen a particularly harmful object for their blame, as compared with those who blame the Republicans or the Democrats or the media.
When they come to condemn us for seeking to remove a statue, we shouldn't look down at them like grand generals astride monster-sized horses. We should welcome them to explain themselves.