Archive for the 'Human rights and justice' Category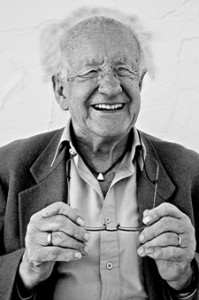 West of Jondal is Torsnes, named after the Nordic war god Thor with his Hammer, a center of the Viking era from 800 to 1050, only 250 years. Why so short? Successful with raids and colonization–Gardarike in Russia, Iceland, Greenland, Vineland in Canada. And then: fini. Why?
Because they had no future. Evil Lóki had killed Good Baldur–next to Torsnes is Belsnes=Baldursnes. They were doomed. Enters Christianity with Evil Satan and Good God, restoring hope. The end.
The Soviet Union Empire had no future: Communism was undefined. Enters Orthodox Christianity–Putin is a true believer–hope restored.
The United States Empire has no future: "allies" refuse to fight US wars and US capitalism increases inequality with reduced growth. Enter Campaigner Trump 'Making America Great Again' by buying-hiring American; President Trump making America isolated, violent, unequal–an autistic, psychotic, narcissistic, paranoid in a psycho-pathological exceptionalist, us-them paranoid state. A perfect fit for the worst.
2050 is only 33 years ahead; 33 years back is Orwell's 1984. Much happened.
The Berlin Wall collapsed in 1989; the Soviet Empire, Soviet Union and Communism followed. The US Empire declined, former clients refused to fight US wars, but not EU wars; eroding NATO.
The Cold war, threatening humanity with a nuclear arms race that in a hot war could obliterate the planet, melted away with a whimper.
China's incredible growth, also in world presence, from the Deng Xiaoping revolution in 1980, has been mainly within that period.
The attack on Muslim countries by a "US-led coalition" and the reaction by Al Qaeda and the Islamic State-Caliphate: in that period.
All over the world regionalization, ELAC-Economic Commission for Latin America and the Caribbean, African Unity/Union, EU, ASEAN; most states being too small, civilizations blocking for a world state.
All over the world non-dominant nations asserting themselves.
And all over the world, inspired from USA, women emancipating.
A new world, in only 33 years of rapidly accelerating history with another new world in the next 33 years. Some forecasts, using Western identification of units-variables prolonging trends and Daoist identification of holons-dialectics, forces-counterforces, yin/yang; to catch both continuous change and the discontinuous, jumpy changes.
Development, defined as satisfying basic human needs by lifting the bottom up; reduction of inequality can be achieved before 2050. The idea of food-water, clothing-housing, health-education for all has arrived and been well received (maybe not in the USA); one formula being the last two free, the first four subsidized with monthly cash to buy. Homo sapiens being homo faber and homo ludens, productive and playful with lifelong support, not lifelong struggle for sheer survival.
True, ground and river water are scarce but ocean water is not, obtainable by boiling with parabolic mirrors, capturing the vapor.
Environment, defined as satisfying basic nature needs, diversity and symbiosis. Fighting CO2 omission, a bilateral relation for a very complex reality, is much too simplistic, fighting CFCs destroying the ozone layer and symbiosis, strengthening the diversity of biota and abiota beyond using only renewable resources make good sense.
Individuals stop smoking if they attribute death from lung cancer to smoking. A catastrophe attributed to insulting nature's needs may elicit remedial action from collectivities. Likely to happen, but better pro-actio than re-actio. A key: the darker the earth the more heating by solar energy; cities are darker than villages. Therefore, move out from big cities ruled by elites to small local units ruled by people.
Peace, defined negatively as absence of parties being bad to each other, and positively as parties being good to each other–at the mega-macro-meso-micro levels–depends on ability to solve underlying conflicts and to concile underlying traumas–possibly increasing.
Forecasts for twenty cases spanning the world and the levels: Read the rest of this entry »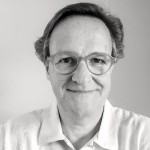 By Jan Oberg
The role – again – of marketing companies in selling wars
Few wars have been so thoroughly media-managed and marketing-loaded as that on Syria. No wonder arms deals are too – otherwise citizens around the world would protest loudly that their tax money is spent on destruction and more destruction and all the promises of the past that this – or that – arms deal will increase security and peace in the world have turned out to be fake information – disinformation – and an integral part of what can only be termed "fearology" by governments against their own people.
One must therefore welcome Russia Today's excellent research by Alexey Yaroshevsky also on this dimension.
This report is high-speed but listen carefully to it as it points out two US companies associated with this deal and US-Saudi relations with questionable image – a report that also highlight to some extent the roles of both Bill and Hillary Clinton in all this: the Qorvis MSLGroup and Burson-Marsteller.
In passing one cannot but deplore that it is Russia Today, not its Western peers, that does the research on the role of PR and marketing firms.
NATO in Gulf with Denmark as a liaison?
Back to NATO in Kuwait and what it may mean.
Here is what the United Arab Emirates' daily The National reported on January 24, 2017. Interestingly, Kuwait, Qatar, Bahrain and the UAE are members of ICI – the Istanbul Cooperation Initiative – while Saudi Arabia and Oman plan to join. This is exactly the coalition we have mentioned above.
Three days later the same sources quotes the Danish ambassador in the UAE: "Nato officials are expected to visit in coming months after the Danish embassy in Abu Dhabi becomes the country's go-between with the bloc, said Merete Juhl, the Danish ambassador. Read the rest of this entry »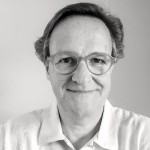 By Jan Oberg
Today, I am proud to say that NATO has a new home in the Gulf region. And that we have opened a new chapter in our deepening partnership.

NATO S-G, Jens Stoltenberg, in Kuwait on January 24, 2017
The Secretary-General also said this new home's "potential is enormous".
President Trump arrived on his first trip abroad to Saudi Arabia on May 19, 2017 and big things are supposed to happen, including Saudi Arabia presenting itself as a innovative, visionary leader of the region.
His visit must be seen in the light of a number of events and trends, and in what follows we do like the military when it scans the horizon for enemies: we look for patterns – not the least Saudi Arabia's "surprising new military goals" as Forbes' Ellen Wald appropriately calls them.
Or, as they say – we connect some dots that, invariable, Western mainstream media have no capacity and probably also no interest in connecting.
This pattern consists of at least these events and long-term trends:
1. The broadening of NATO cooperation with Gulf countries – one may even see a Middle Eastern NATO branch emerge.
2. Saudi Arabia's evident leadership in building a new multi-national army announced a couple of years ago and allegedly having 100.000 troops as a goal. This is an extension of the Gulf Cooperation Council's and its old to-be-replaced military arm, the Peninsula Shield Force
3. The intensified image in the US under Trump of Iran as a threat and a 'ganging up' against it.
4. The war on Syria's territory with hundreds of foreign conflict participants including NATO country Turkey and allies such as Saudi Arabia, the Gulf States and NATO members such as England and France – all in support of anti-government/regime change and pro-terrorists.
5. The second Cold War – very different from the first – between NATO and Russia which also has a Middle East dimension in that Russia is a vital partner of the Syrian government and the Syrian Arab Army.
6. The conflict formation that has Israeli as it's centre – Hezbollah, Iran, Syria (the Golan Heights), etc. If you want to know what Israel wants to use Trump's visit for it's clear from this analysis: More confrontation with Iran and cooperation with Saudi Arabia, also concerning Syria.
7. NATO's obvious crisis – the new Cold War around Ukraine; its second largest military member, Turkey, working closely with arch enemy Russia, ongoing trans-Atlantic conflicts about burden sharing etc.
This will suffice as an illustration of the complex web of inter-connected issues. There are surely more and we can't go through them all in this short article.
By way of introduction it should be mentioned that NATO has, as alliance, been engaged in the Middle East for a long time – through the Mediterranean Dialogue begun in 1994 and "elevated" to the Istanbul Cooperation Initiative ten years later in 2004.
What's going on now is, however, on a quite different scale.
The US-Saudi Arabia arms deal
The US and Saudi Arabia are to sign a huge – yet another – arms deal, valued at US$ 110 billion and, over a ten-year period perhaps mounting to as much as US$ 300 billion. It's been facilitated by Trump's son-in-law, Jared Kushner in a rather unconventional way.
Given that Saudi Arabia is the world 3rd largest military spender – i.e. directly after the US and China and, thus, bigger than Russia – this project must be seen in the realm of irrational militarism outside any domain of policies for peace in the Middle East.
And it's important to keep proportions and priorities clear in these affairs. OECD's Development Assistance Committee (DAC) spent more than $135bn (£90bn) in 2015 – i.e. the world's richest countries give about half of the value of this single arms deal to help poor countries manage and eradicate poverty.
It is a clear example of the vested interests of the Military-Industrial-Media-Academic Complex (MIMAC) that threatens the very survival of humanity and is way beyond democratic control. Western mainstream media's very subdued coverage of this – extreme – dimension of US foreign policy in general makes them complicit and justifies their inclusion in the MIMAC concept.
It goes without saying that this deal is marketed to the world as promoting stability, security and peace and as an important element in the global War On Terror. Given all the other weapons that have been pumped into the Middle East region the last 4-5 decades and all the countries that have been more or less turned into ruins – it's quite obvious why, as usual, there is no intellectual connection between this deal and the said goals.
For NATO and the mantras, media and marketing is everything.
Russia Today has done a rather decent piece of research on this (see below). Among other things, it makes clear that the deal includes weapons that have little, if anything, to do with fighting terrorism. One of them is the Terminal High Altitude Area Defense (THAAD) missile defense system from Lockheed Martin that the US is also stuffing down the throat of South Korea.
To be able to win war, not to prevent them.
If for a moment one applies some kind of security political logics to this deal, it's obvious that this build-up is directed – in the longer term perspective and with Israeli support, one must assume – against Iran and Syria. Israel's official view is expressed here – official because otherwise this minister would have been fired for such statements.
The military expenditure "correlation of forces"
Military expenditures is not the only measure of military might. Neither is it an indicator of who would win a war; contemporary history is full of examples of big spenders losing wars when attacking countries with smaller military budgets.
That said, if you do a search on "world military expenditures" you'll get a sense of who is willing and able to invest in the military and, also, a rough measure of both proportional allocation to the military sector and, above a certain level, an index of on dimension of militarism.
There are indexes by SIPRI and by the IISS and others – and here are the rough 'correlation of forces' pertaining to the countries we talk about here:
• Saudi Arabia is the 3rd or 4th largest military spender on earth after the US, China and perhaps Russia.
• Saudi Arabia spends about between US$ 64 and 82 billion annually (depending on source you consult), growing 20% per year and that is the extremely high 10 % of its GDP. Read the rest of this entry »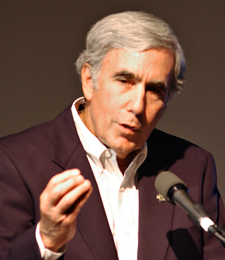 By David Krieger
Trump may have acted with insufficient evidence as to whether the chemical weapons attack was actually the responsibility of Assad and the Syrian government. Would Syrian president Assad be foolish enough to launch a chemical attack against civilians, when a military response from the US would be possible, even likely?
Peter Ford, a former UK ambassador to Syria, speaking on BBC Radio, said, "It doesn't make sense that Assad would do it. Let's not leave our brains outside the door when we examine evidence. It would be totally self-defeating as shown by the results…Assad is not mad."
Critics of the US military response have suggested as a possible scenario for the chemical release in Idlib province that the Syrian government attack may have been a conventional bombing that exploded stored weapons in the possession of the Syrian rebels, which may have included chemical weapons.
Trump did not seek and obtain Congressional authorization…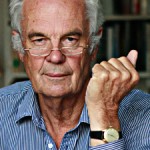 May 2nd 2017
Last May a court in Senegal convicted and sentenced to life-imprisonment Hissene Habre, the former ruler of Chad, for the crime of torture and crimes against humanity. On Thursday last, an appeal court upheld the sentence and now Habre, who ran from Chad after a coup in a military transport that airlifted him, his entourage and a Mercedes to what he hoped would be a luxurious exile in Senegal, is languishing in an ordinary prison cell.
Habre's government killed more than 40,000 people during his presidency from 1982 to 1990, when he was deposed. The American government made a last minute effort to save Habre but failed. He had long been an important, if secret, ally.
He was, according to Michael Bronner, writing in the respected Foreign Policy magazine in January 2014, "The centrepiece of the Reagan Administration's attempt to undermine Muammar Gadaffi who had become an increasing threat and embarrassment to the US with his support of international terrorism".
Senegal became the first country in the world to ratify the treaty establishing the International Criminal Court (ICC). According to Hugh Brody, the head of the New York-based Human Rights Watch, Senegal "is a country that always considered itself to be in the avant-garde of international law and human rights".
Nevertheless, for years it gave Habre refuge, before finally succumbing to pressure from human rights organisations, Belgium and the African Union to put him on trial.
One of the people who staggered to freedom from his jail in Chad, the moment of the release of all Habre's political prisoners, was Souleymane Guengueng. He was a former accountant, nearly blind and barely alive. In 2013 he would prove to be Habre's undoing.
Brody sent a student law team to Senegal to interview him. While in prison Guengueng had compiled Read the rest of this entry »
TFF Live
April 12, 2017
The secretaries of state, Tillerson and Lavrov meet today. We seem to enter a stage of what must appropriately be perceived as a frosty new Cold War.
In the worst of cases this can lead to a new Cuban Missile Crisis. God forbid!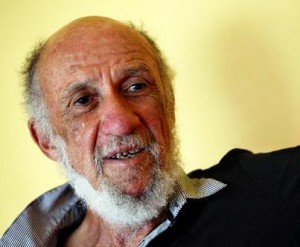 By Richard Falk
In early morning darkness on April 7th the United States fired 59 Tomahawk cruise missiles at the Syrian al-Shayrat Airfield from two American destroyers stationed in the Eastern Mediterranean. It described the targets as Syrian fighter jets, radar, fuel facilities used for the aircraft. It asserted prior notification of Russian authorities, and offered the assurance that precautions were taken to avoid risks to Russian or Syrian military personnel.
Pentagon spokespersons suggested that in addition to doing damage to the airfield, the attack had the intended effect of "reducing the Syrian government's ability to deliver chemical weapons."
President Donald Trump in a short public statement justified the attack as a proportionate response to the Syrian use of chemical weapons against the town of Khan Sheikhoun in the western Syrian province of Idlib a few days earlier, which killed an estimated 80 persons, wounding hundreds more.
Although there were denials of Syrian responsibility for the attack from Damascus and Moscow, a strong international consensus supported the U.S. view that Bashar al-Assad had ordered the attack allegedly as a means of convincing opposition forces concentrated in Idlib that it was time to surrender.
In the background, is the conviction among the more militaristic policy advisors and political figures, including Trump, that President Barack Obama's failure Read the rest of this entry »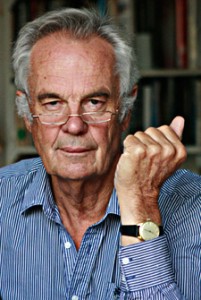 By Jonathan Power
April 4th 2017
The long talked-about referendum in Turkey will happen on April 16th. In effect voters have to decide whether the president, Recep Erdogan, in theory the incumbent of a relatively modest political post, should now be given the powers of the president and prime minister together.
Combined with a large majority in Parliament he would have enormous power to shape Turkey around his pro-Islamic agenda. Although working within a democratic system Erdogan is in many ways a populist, rather in the mould of President Donald Trump.
Shortly after his Justice and Development Party first won an election in 2003 I was in Turkey and my first question to the people I interviewed was does the party have a "secret agenda"- that is was planning at some future date to make the country Islamist. "Definitely not", was the almost universal response.
How wrong they were. Or perhaps they weren't. Maybe over the years Erdogan has changed his spots.
Either way Turkey now confronts a situation where populism, Islamism and nationalism are becoming Turkey's dominant forces. This is dangerous for Turkey.
Its highly educated, secular-minded, middle class will have less influence and indeed will be singled out and prosecuted, as many journalists, professors, novelists and judges are these days. Turkey will become even more anti the European Union – and what a mistake it was not to admit Turkey when twelve years ago it was knocking loudly on the door and was rebuffed.
The Islamist forces so strong today would have been Read the rest of this entry »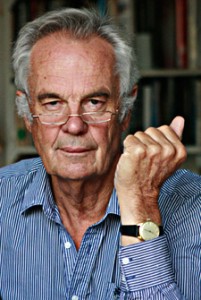 By Jonathan Power
March 23rd, 2017
The Asian economies are picking up speed again. After the big hit from Wall Street when the bank, Lehman Brothers, collapsed in a heap in 2008, sending shock waves everywhere, a recovery is now in the works.
How many child deaths in the Third World did these bankers cause?
Another question is will future growth be like the past- fast but severely inequitable? The same growth before 2008 that reduced absolute poverty created a widening gulf between the haves and have-nots.
But isn't that sufficient for the day, many ask? Absolute poverty must be the key mark of progress- raising incomes, giving people more money to seek education for their children or medical care or filling the coffers for the state so that it can fund bore holes in the countryside and sewers in the urban slums.
After all in the period of rapid growth from 1990 to 2008 the number of people living in extreme poverty was almost halved, from more than 1.5 billion to 850 million.
China's poverty fell dramatically from when 85% of the population lived on less than $1.25 a day to when only 13% lived in poverty. India has also reduced poverty rapidly, particularly under the last Congress government of Manmohan Singh and Sonia Gandhi, but the voters still fell for the opportunistic populism of the BJP and voted Congress out.
Of course there are good arguments why the progress made has not been seen as enough, not just because of rising inequality but because India and China between them have two-thirds of the world's poor.
Escaping poverty is not enough. Read the rest of this entry »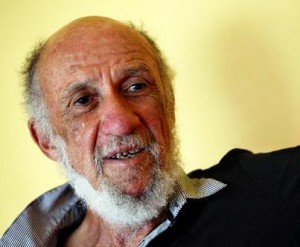 By Richard Falk
Six months ago, the UN's Economic and Social Commission for West Asia (ESCWA) asked Virginia Tilley and me to write a study examining the applicability of the international criminal law concept of apartheid to Israel's policies and practices toward the Palestinian people. We were glad to accept the assignment, and conceived of our role as engaging in an academic undertaking. ESCWA, one of several UN regional commissions, requested the study as a result of an uncontested motion adopted by its 18 Arab member governments.
Almost within hours of its release on March 15, our report [bearing the title "Israel's Practices Toward the Palestinian People and the Question of Apartheid"] was greeted by what can only be described as hysteria and derision.
Continue reading here on Falk's blog "Global Justice In The 21st Century" where you can also read the many comments to this affair.