Archive for the 'Human rights and justice' Category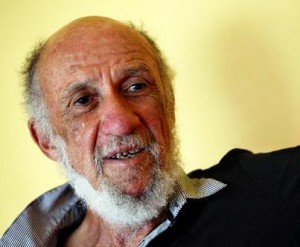 By Richard Falk
Professor emeritus of international law at Princeton University and University of California, Santa Barbara, board member of The Nuclear Age Peace Foundation and TFF Associate since 1985
Finally, the committee in Oslo that picks a winner of the Nobel Peace Prize each year selected in 2017 an awardee that is a true embodiment of the intended legacy of Alfred Nobel when he established the prize more than a century ago.
It is also a long overdue acknowledgement of the extraordinary dedication of anti-nuclear activists around the planet who for decades have done all in their power to rid the world of this infernal weaponry before it inflicts catastrophe upon all living beings even more unspeakable that what befell the cities of Hiroshima and Nagasaki on two infamous days in August 1945.
Such a prize result was actually anticipated days before the announcement by Fredrik Heffermehl, a crusading Norwegian critic of past departures from Nobel's vision by the prize committee.
In making the prediction that the 2017 prize would be given in recognition of anti-nuclear activism Heffermehl prophetically relied on the outlook of the current chair of the Nobel selection committee, a distinguished Norwegian lawyer, Berit Reiss-Andersen, who has publicly affirmed her belief in the correlation between adherence to international law and world peace.
The recipient of the prize is ICAN, International Campaign to Abolish Nuclear Weapons, a coalition of more than 450 civil society groups around the world that is justly credited with spreading an awareness of the dire humanitarian impacts of nuclear weapons and of making the heroic effort to generate grassroots pressure sufficient to allow for the adoption of the UN Treaty on the Prohibition of Nuclear Weapons by 122 UN members on 7 July 2017 (known as the 'BAN Treaty'). Read the rest of this entry »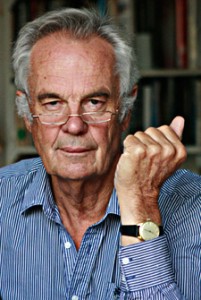 By Jonathan Power

September 26th 2017
Out of the blue the war in Vietnam is in the news. Yet it is not the fiftieth anniversary of America's defeat in Vietnam when North Vietnam caused it to flee. It's only the forty second.
Part of this must be fearful parallels with the moral and strategic blindness of President Donald Trump who seems to believe in uttering his life and death rhetoric, akin to President Richard Nixon's on Vietnam, he can frighten the enemy into submission – in his case North Korea.
Many people are worried that Trump is ready to fight America's biggest war since Vietnam. As did Henry Kissinger, Nixon's National Security Advisor, he appears to be considering the use of nuclear weapons.
The second reason for Vietnam-consciousness are the rave reviews that are being given to Ken Burns and Lynn Novick's 10 part documentary on the Vietnam War.
It is being mentioned all over the place.
To my mind one of the big questions is, is Trump ready to be branded a war criminal by present and future generations? Read the rest of this entry »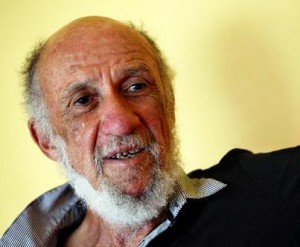 By Richard Falk
International law is mainly supportive of Palestinian grievances with respect to Israel, as well as offering both Israelis and Palestinians a reliable marker as to how these two peoples could live normally together in the future if the appropriate political will existed on both sides to reach a sustainable peace.
International law is also helpful in clarifying the evolution of the Palestinian struggle for self-determination over the course of the last hundred years. It is clarifying to realize how the law itself has evolved during this past century in ways that bear on our sense of right and wrong in the current phase of the struggle.
Yet at the same time, as the Palestinians have painfully learned, to have international law clearly on your side is not the end of the story. The politics of effective control often cruelly override moral and legal norms that stand in its way, and this is what has happened over the course of the last hundred years with no end in sight.
The Relevance of History
2017 is the anniversary of three crucial milestones in this narrative:
(1) the issuance of the Balfour Declaration by the British Foreign Secretary a hundred years ago pledging support to the World Zionist Movement in their campaign to establish a homeland for the Jewish people in Palestine;
(2) the passage of UN General Assembly Resolution 181 seventy years ago proposing the partition of Palestine between the two peoples along with the internationalization of the city of Jerusalem as a proposed political compromise between Arabs and Jews; and
(3) the Israel military occupation of the West Bank, East Jerusalem, and the Gaza Strip over fifty years ago after the 1967 War.
Each of these milestones represents a major development in the underlying struggle.
Each combines an Israeli disregard of international law the result of which is to inflict major injustices on the Palestinian people. Without due regard for this past, it will not be possible to understand the present encounters between Israelis and Palestinians or to shape a future beneficial for both peoples that must take due account of the past without ignoring the realities of the present.
Israel is sophisticated about its use of international law, invoking it vigorously to support its claims to act in ways often motivated by territorial ambitions and national security goals, while readily evading or defying international law when the constraints of its rules interfere with the pursuit of high priority national goals, especially policies of continuous territorial encroachment at the expense of reasonable Palestinian expectations and related legally entrenched rights.
To gain perspective, history is crucial, but not without some unexpected features. Read the rest of this entry »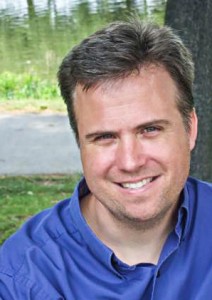 By David Swanson
Here is the original: Welcoming the Fascists to Charlottesville
August 10, 2017
I have mixed emotions about the fact that I'll be missing the latest big fascism rally here in Charlottesville, because I'll be elsewhere participating in kayak trainings for an upcoming Flotilla to the Pentagon for Peace and the Environment.
I'm delighted to miss the fascism and the racism and the hatred and the gun-toting lunacy. I'm sorry to miss being here to speak against it.
I'm hopeful that there might be something resembling a disciplined nonviolent and nonhateful opposition presence, but strongly suspect that a small number of violent and hateful opponents of racism will ruin that.
I'm thrilled that taking down a racist war monument has gone mainstream. I'm depressed that, even though the legal delay in taking it down is based on its being a war monument, one side wants it down for being racist, the other side wants it up for being racist, and everybody is perfectly happy to pack the town with war monuments.
I dread the possibility of hearing that the racists again chanted "Russia is our friend!" meaning that they believe without evidence that Russia corrupted the U.S. election and they are grateful for it, but I'm hopeful that they have moved on to other bizarre chants — though my hope is minimal that anyone might chant "Russia is our friend" and mean by it that they'd like to build peace and friendship between Americans and Russians.
As I've written in the past, I think ignoring the racists and their rallies is wrong, and I think confronting them with a hostile shouting match is wrong. Speaking out in favor of love and sanity and understanding is right. We will again this week see some of each of those approaches. We're also likely to see another abuse of power by a militarized police force. (Remember when Americans used to think of the police as the most prominent violent racists? When was that, about a month ago?)
The inclination to ignore the racists and hope they'll fade away into history like trials by ordeal or dueling is strong. Judging by popular social norms and their dwindling membership, the KKK seems to be on the way out. Why give them or their suit-and-tie allies any attention that could help promote them?
Well, for one thing, violent racism is not on the way out if we're judging by presidential elections, hate crimes, police crimes, the prison system, the choice of communities to run gas pipelines through, or many other factors. And the only way my comment on "social norms" in the previous paragraph makes any sense is if we write off the generally accepted bombing of seven dark-skinned Muslim nations as somehow non-racist.
A truly nonviolent approach toward people who believe they are taking a stand for justice as they perceive it is not a protest but an invitation. Not long ago, in Texas, a group planned an anti-Muslim protest at a mosque. A violent anti-anti-Muslim crowd showed up. The Muslims from the mosque placed themselves between the two groups, asking their would-be defenders to leave, and then inviting the anti-Muslim demonstrators to join them at a restaurant to talk things over. They did so.
I'd love to see skilled mediators and others of good will and good heart extend an invitation to the racists visiting Charlottesville to come unarmed to discuss in small groups, without cameras or audiences, what it is that divides us. Might some of them recognize the humanity of those they scapegoat if some of us recognized the injustices they've faced or the unfairness they perceive in affirmative action or in the acceptability of "whites" only as a topic for insults, not as a source of pride in the manner permitted all other racial and ethnic groupings?
We live in a country that has made its biggest social project war, a country that has concentrated its wealth beyond medieval levels, a country that consequently experiences incredible levels of unnecessary suffering exacerbated by awareness of its unnecessity and unfairness. Yet what we have of social supports for education, training, healthcare, childcare, transportation, and income is distributed in non-universal, divisive manners that encourage us to fight among ourselves. The KKK members who came to Charlottesville last month, and most of the racists who will show up this week, are not wealthy. They're not living off the exploitation of workers or prisoners or pollution or war. They've just chosen a particularly harmful object for their blame, as compared with those who blame the Republicans or the Democrats or the media.
When they come to condemn us for seeking to remove a statue, we shouldn't look down at them like grand generals astride monster-sized horses. We should welcome them to explain themselves.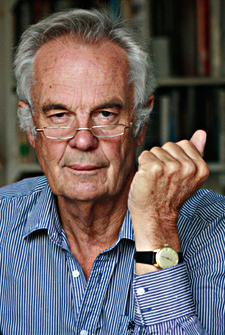 By Jonathan Power
August 8th. 2017
It's not that many years ago that Warren Christopher, the US Secretary of State, commenting on the outbreak of separatist ethnic strife in the 1990s in countries such as Somalia, Zaire, Rwanda, East Timor and ex-Yugoslavia, asked. "Where will it end? Will it end with 5,000 countries?"
It was a serious misjudgement. Separatist wars have fallen sharply. Minorities are not fighting for their own patch of territory at the rate they were. Since 1993 the number of wars of self-determination has been halved.
The list of countries where the problems of ethnic conflict looked potentially ominous but which are now vastly improved is a long one.
Baltic nationalists have moderated their treatment of their Russian minorities. Hungarians in Slovakia and Romania are no longer under threat. After a long war Croatia is respecting minorities.
Conflicts between the central government and India's Mizo people, the Gaguaz minority in Moldova and the Chakma tribal group in Bangladesh's Chittagong Hills have all diminished. One of Russia's most important but least-noted achievements has been its peacefully-arrived-at power-sharing agreements with Tatarstan, Bashkiria and forty other regions.
A list almost as long can still be made for ethnic disputes unsolved.
But what we have learnt in the last few years is that the pool of ethnic conflicts is not infinite; that the ultra-pessimism of just a few years ago was misplaced; and that human beings can settle for less, as long as the dominant party recognizes the underdog's integrity and gives it enough room for manoeuvre.
Nevertheless, there is no time for complacency as a new report by Britain's Minority Rights Group makes clear. Read the rest of this entry »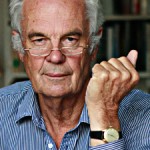 By Jonathan Power
The United Nations is often scapegoated for the falling short of its peacekeeping troops and deployments. Why are they not in Syria or Yemen, Libya or along the Palestinian/Israeli border? Why did the US and the UK make it impossible for the few UN troops present at the onset of the genocide in Rwanda to have their numbers significantly augmented? As a result those few on the ground had no choice but to withdraw when some of their members were killed and their genitals stuffed in their mouths.
All good questions if not easy to answer. In Syria, for example, where exactly would they be deployed?
But a better question is why didn't they go in at the beginning of the civil war when things weren't so complicated and Al Qaeda and ISIS were not around?
Then there is the bad behaviour of UN troops.
In Mali, French peacekeepers were found to have engaged in paedophile activity with local children. In the Congo peacekeepers from the Indian subcontinent have been found to be raping. In Bosnia, Dutch troops washed their hands and pulled back after they felt they couldn't do anything to avert the onset of a pogrom that happened almost before their eyes.
In Somalia, US troops supposedly there under UN command, fled when the going got rough, and then President Bill Clinton blamed the UN for the debacle.
On the other side of the coin are the great unsung victories of the UN troops – in El Salvador where at the end of the civil war the UN held the ring and organised fair elections. In Namibia at the end of the colonial war against South Africa the UN did the same. In Cyprus it averted a Bosnian-type Christian/Muslim war. Read the rest of this entry »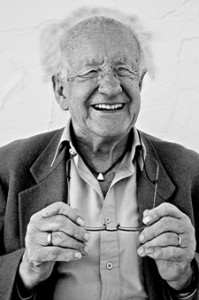 West of Jondal is Torsnes, named after the Nordic war god Thor with his Hammer, a center of the Viking era from 800 to 1050, only 250 years. Why so short? Successful with raids and colonization–Gardarike in Russia, Iceland, Greenland, Vineland in Canada. And then: fini. Why?
Because they had no future. Evil Lóki had killed Good Baldur–next to Torsnes is Belsnes=Baldursnes. They were doomed. Enters Christianity with Evil Satan and Good God, restoring hope. The end.
The Soviet Union Empire had no future: Communism was undefined. Enters Orthodox Christianity–Putin is a true believer–hope restored.
The United States Empire has no future: "allies" refuse to fight US wars and US capitalism increases inequality with reduced growth. Enter Campaigner Trump 'Making America Great Again' by buying-hiring American; President Trump making America isolated, violent, unequal–an autistic, psychotic, narcissistic, paranoid in a psycho-pathological exceptionalist, us-them paranoid state. A perfect fit for the worst.
2050 is only 33 years ahead; 33 years back is Orwell's 1984. Much happened.
The Berlin Wall collapsed in 1989; the Soviet Empire, Soviet Union and Communism followed. The US Empire declined, former clients refused to fight US wars, but not EU wars; eroding NATO.
The Cold war, threatening humanity with a nuclear arms race that in a hot war could obliterate the planet, melted away with a whimper.
China's incredible growth, also in world presence, from the Deng Xiaoping revolution in 1980, has been mainly within that period.
The attack on Muslim countries by a "US-led coalition" and the reaction by Al Qaeda and the Islamic State-Caliphate: in that period.
All over the world regionalization, ELAC-Economic Commission for Latin America and the Caribbean, African Unity/Union, EU, ASEAN; most states being too small, civilizations blocking for a world state.
All over the world non-dominant nations asserting themselves.
And all over the world, inspired from USA, women emancipating.
A new world, in only 33 years of rapidly accelerating history with another new world in the next 33 years. Some forecasts, using Western identification of units-variables prolonging trends and Daoist identification of holons-dialectics, forces-counterforces, yin/yang; to catch both continuous change and the discontinuous, jumpy changes.
Development, defined as satisfying basic human needs by lifting the bottom up; reduction of inequality can be achieved before 2050. The idea of food-water, clothing-housing, health-education for all has arrived and been well received (maybe not in the USA); one formula being the last two free, the first four subsidized with monthly cash to buy. Homo sapiens being homo faber and homo ludens, productive and playful with lifelong support, not lifelong struggle for sheer survival.
True, ground and river water are scarce but ocean water is not, obtainable by boiling with parabolic mirrors, capturing the vapor.
Environment, defined as satisfying basic nature needs, diversity and symbiosis. Fighting CO2 omission, a bilateral relation for a very complex reality, is much too simplistic, fighting CFCs destroying the ozone layer and symbiosis, strengthening the diversity of biota and abiota beyond using only renewable resources make good sense.
Individuals stop smoking if they attribute death from lung cancer to smoking. A catastrophe attributed to insulting nature's needs may elicit remedial action from collectivities. Likely to happen, but better pro-actio than re-actio. A key: the darker the earth the more heating by solar energy; cities are darker than villages. Therefore, move out from big cities ruled by elites to small local units ruled by people.
Peace, defined negatively as absence of parties being bad to each other, and positively as parties being good to each other–at the mega-macro-meso-micro levels–depends on ability to solve underlying conflicts and to concile underlying traumas–possibly increasing.
Forecasts for twenty cases spanning the world and the levels: Read the rest of this entry »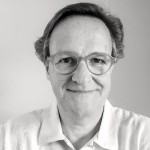 By Jan Oberg
The role – again – of marketing companies in selling wars
Few wars have been so thoroughly media-managed and marketing-loaded as that on Syria. No wonder arms deals are too – otherwise citizens around the world would protest loudly that their tax money is spent on destruction and more destruction and all the promises of the past that this – or that – arms deal will increase security and peace in the world have turned out to be fake information – disinformation – and an integral part of what can only be termed "fearology" by governments against their own people.
One must therefore welcome Russia Today's excellent research by Alexey Yaroshevsky also on this dimension.
This report is high-speed but listen carefully to it as it points out two US companies associated with this deal and US-Saudi relations with questionable image – a report that also highlight to some extent the roles of both Bill and Hillary Clinton in all this: the Qorvis MSLGroup and Burson-Marsteller.
In passing one cannot but deplore that it is Russia Today, not its Western peers, that does the research on the role of PR and marketing firms.
NATO in Gulf with Denmark as a liaison?
Back to NATO in Kuwait and what it may mean.
Here is what the United Arab Emirates' daily The National reported on January 24, 2017. Interestingly, Kuwait, Qatar, Bahrain and the UAE are members of ICI – the Istanbul Cooperation Initiative – while Saudi Arabia and Oman plan to join. This is exactly the coalition we have mentioned above.
Three days later the same sources quotes the Danish ambassador in the UAE: "Nato officials are expected to visit in coming months after the Danish embassy in Abu Dhabi becomes the country's go-between with the bloc, said Merete Juhl, the Danish ambassador. Read the rest of this entry »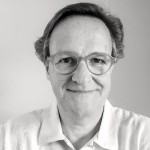 By Jan Oberg
Today, I am proud to say that NATO has a new home in the Gulf region. And that we have opened a new chapter in our deepening partnership.

NATO S-G, Jens Stoltenberg, in Kuwait on January 24, 2017
The Secretary-General also said this new home's "potential is enormous".
President Trump arrived on his first trip abroad to Saudi Arabia on May 19, 2017 and big things are supposed to happen, including Saudi Arabia presenting itself as a innovative, visionary leader of the region.
His visit must be seen in the light of a number of events and trends, and in what follows we do like the military when it scans the horizon for enemies: we look for patterns – not the least Saudi Arabia's "surprising new military goals" as Forbes' Ellen Wald appropriately calls them.
Or, as they say – we connect some dots that, invariable, Western mainstream media have no capacity and probably also no interest in connecting.
This pattern consists of at least these events and long-term trends:
1. The broadening of NATO cooperation with Gulf countries – one may even see a Middle Eastern NATO branch emerge.
2. Saudi Arabia's evident leadership in building a new multi-national army announced a couple of years ago and allegedly having 100.000 troops as a goal. This is an extension of the Gulf Cooperation Council's and its old to-be-replaced military arm, the Peninsula Shield Force
3. The intensified image in the US under Trump of Iran as a threat and a 'ganging up' against it.
4. The war on Syria's territory with hundreds of foreign conflict participants including NATO country Turkey and allies such as Saudi Arabia, the Gulf States and NATO members such as England and France – all in support of anti-government/regime change and pro-terrorists.
5. The second Cold War – very different from the first – between NATO and Russia which also has a Middle East dimension in that Russia is a vital partner of the Syrian government and the Syrian Arab Army.
6. The conflict formation that has Israeli as it's centre – Hezbollah, Iran, Syria (the Golan Heights), etc. If you want to know what Israel wants to use Trump's visit for it's clear from this analysis: More confrontation with Iran and cooperation with Saudi Arabia, also concerning Syria.
7. NATO's obvious crisis – the new Cold War around Ukraine; its second largest military member, Turkey, working closely with arch enemy Russia, ongoing trans-Atlantic conflicts about burden sharing etc.
This will suffice as an illustration of the complex web of inter-connected issues. There are surely more and we can't go through them all in this short article.
By way of introduction it should be mentioned that NATO has, as alliance, been engaged in the Middle East for a long time – through the Mediterranean Dialogue begun in 1994 and "elevated" to the Istanbul Cooperation Initiative ten years later in 2004.
What's going on now is, however, on a quite different scale.
The US-Saudi Arabia arms deal
The US and Saudi Arabia are to sign a huge – yet another – arms deal, valued at US$ 110 billion and, over a ten-year period perhaps mounting to as much as US$ 300 billion. It's been facilitated by Trump's son-in-law, Jared Kushner in a rather unconventional way.
Given that Saudi Arabia is the world 3rd largest military spender – i.e. directly after the US and China and, thus, bigger than Russia – this project must be seen in the realm of irrational militarism outside any domain of policies for peace in the Middle East.
And it's important to keep proportions and priorities clear in these affairs. OECD's Development Assistance Committee (DAC) spent more than $135bn (£90bn) in 2015 – i.e. the world's richest countries give about half of the value of this single arms deal to help poor countries manage and eradicate poverty.
It is a clear example of the vested interests of the Military-Industrial-Media-Academic Complex (MIMAC) that threatens the very survival of humanity and is way beyond democratic control. Western mainstream media's very subdued coverage of this – extreme – dimension of US foreign policy in general makes them complicit and justifies their inclusion in the MIMAC concept.
It goes without saying that this deal is marketed to the world as promoting stability, security and peace and as an important element in the global War On Terror. Given all the other weapons that have been pumped into the Middle East region the last 4-5 decades and all the countries that have been more or less turned into ruins – it's quite obvious why, as usual, there is no intellectual connection between this deal and the said goals.
For NATO and the mantras, media and marketing is everything.
Russia Today has done a rather decent piece of research on this (see below). Among other things, it makes clear that the deal includes weapons that have little, if anything, to do with fighting terrorism. One of them is the Terminal High Altitude Area Defense (THAAD) missile defense system from Lockheed Martin that the US is also stuffing down the throat of South Korea.
To be able to win war, not to prevent them.
If for a moment one applies some kind of security political logics to this deal, it's obvious that this build-up is directed – in the longer term perspective and with Israeli support, one must assume – against Iran and Syria. Israel's official view is expressed here – official because otherwise this minister would have been fired for such statements.
The military expenditure "correlation of forces"
Military expenditures is not the only measure of military might. Neither is it an indicator of who would win a war; contemporary history is full of examples of big spenders losing wars when attacking countries with smaller military budgets.
That said, if you do a search on "world military expenditures" you'll get a sense of who is willing and able to invest in the military and, also, a rough measure of both proportional allocation to the military sector and, above a certain level, an index of on dimension of militarism.
There are indexes by SIPRI and by the IISS and others – and here are the rough 'correlation of forces' pertaining to the countries we talk about here:
• Saudi Arabia is the 3rd or 4th largest military spender on earth after the US, China and perhaps Russia.
• Saudi Arabia spends about between US$ 64 and 82 billion annually (depending on source you consult), growing 20% per year and that is the extremely high 10 % of its GDP. Read the rest of this entry »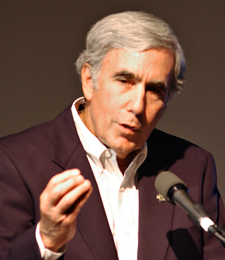 By David Krieger
Trump may have acted with insufficient evidence as to whether the chemical weapons attack was actually the responsibility of Assad and the Syrian government. Would Syrian president Assad be foolish enough to launch a chemical attack against civilians, when a military response from the US would be possible, even likely?
Peter Ford, a former UK ambassador to Syria, speaking on BBC Radio, said, "It doesn't make sense that Assad would do it. Let's not leave our brains outside the door when we examine evidence. It would be totally self-defeating as shown by the results…Assad is not mad."
Critics of the US military response have suggested as a possible scenario for the chemical release in Idlib province that the Syrian government attack may have been a conventional bombing that exploded stored weapons in the possession of the Syrian rebels, which may have included chemical weapons.
Trump did not seek and obtain Congressional authorization…