Archive for the 'Negotiations' Category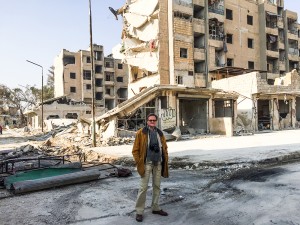 By Jan Oberg*
That's what I hold quite likely in case the present US administration under Donald Trump's formal leadership continues down the path its in-fighting militarist fractions seem to have chosen.
We're in the worst, most dangerous situation since the Cuban Missile Crisis. Sitting down and hoping for the best is neither responsible nor viable or wise.
I can only hope that I will be proved wrong. That the present extremely dangerous tension-building will die down by some kind of unforeseen events or attention being directed elsewhere.
The world could quite well be drifting toward what Albert Einstein called 'unparalleled catastrophe'. It's something we may – or may not – know more about when President Trump returns from his trip to Japan, South Korea, China, Vietnam (APEC where he also likely to meet Russian President Putin) and the Philippines.
Except for 93-year old Jimmy Carter offering to go to North Korea, we witness nobody taking any mediation initiative – not the UN' S-G Guterres, not the EU, not European NATO countries, not BRICS, not single countries like Sweden, not… well, you name them.
It's about denial, about heads deep down in the sand, people hoping for the best at the moment when humanity's future is in the hands of a couple of leaders from whom they would probably not buy a used bicycle.
That this silence all around is a roaring fact, is about as tragic and dangerous as the situation itself. Read the rest of this entry »
By Per Gahrton
Former Member of the European Parliament, Green Party of Sweden
PhD Sociology
Lund, Sweden, October 2017
A lecture at the XI Congress of Ukrainian European Studies Association, Kharkiv National University, October 20, 2017
Introduction: Sweden-Ukraine ties
A couple of days ago Swedish media reported that a wild boar, shot some 200 kilometres north of Stockholm, had been found to contain ten times more radioactivity than permitted by the health authorities. As you may guess, this radioactivity emanated from the Tjernobyl nuclear disaster in 1986. This shows that we live in one globalized world and that my Sweden and your Ukraine are linked together.
Another example of Swedish-Ukrainian common experience might be the battle of Poltava in June 1709, which according to Wikipedia resulted in the "beginning of Sweden's decline as a Great Power". As belligerents, Wikipedia lists on one side Sweden and Ukraine, on the other Russia.
However, this military defeat against the Tsar may have been a blessing for the Swedes, because afterwards the Swedish people toppled the dictatorship of the king and introduced what is called The Times of Freedom (Frihetstiden), when a four-chamber parliament including peasants, ruled the country for half a century. Though it was not a full-fledged democracy (women and the poorest men were excluded) it was a starting point, well before the French Revolution.
About hundred years later Sweden suffered another defeat against Russia, which in 1809 conquered Finland, a country that until then had been an integral part of the Swedish kingdom.
Although many Swedes wanted to retake Finland, today most historians think that perhaps even this defeat was a blessing, for two reasons: First, the inevitable Finnish struggle for independence – which celebrates its 100th anniversary this year – was not conducted against Sweden but against Russia. And secondly, the political elite decided, as expressed by the famous poet Esaias Tegnér, to "reconquer Finland inside the borders of Sweden" which meant to build a peaceful and rich society and give up wars and dreams of territorial expansion and great power status.
Since then Sweden has been militarily non-aligned and has seen no war for more than 200 years.
Examples of Scandinavian conflict-resolution
However, earlier throughout history Scandinavia has been an arena for endless internal wars, mainly between the Danish and Swedish kingdoms. Like so often people have fought with those who should be their closest friends – their neighbours. Read the rest of this entry »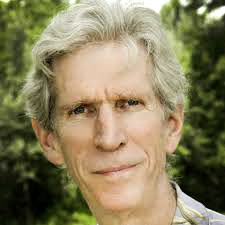 By Gareth Porter
U.S-Iran policy is closer to Israel than it has been in years.
President Donald Trump's new Iran policy clearly represents a dangerous rejection of diplomacy in favor of confrontation. But it's more than that: It's a major shift toward a much closer alignment of U.S. policy with that of the Israeli government of Prime Minister Benjamin Netanyahu.
Whether explicitly or not, Trump's vow to work with Congress to renegotiate the Iran nuclear agreement, and his explicit threat to withdraw from the deal if no renegotiation takes place, appear to be satisfying the hardline demands Netanyahu has made of Washington's policy toward Tehran.
Specifically, Netanyahu has continued to demand…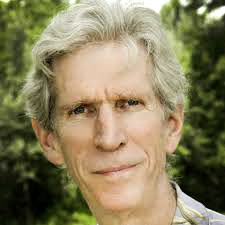 By Gareth Porter
For months, the Trump administration and North Korean leader Kim Jong-un have each made a series of moves that have appeared to take them ever closer to the brink of war.
But a closer review of the escalation of the conflict reveals that both sides are consciously maneuvering for what they know will be extended serious negotiations on a new framework for peace on the Korean peninsula. The Trump administration is well aware that it has no real military option against the North, and the Kim Jong-un regime seems to have sought to use missile launches as signals to the Trump administration to convey not only North Korea's determination not to give in to pressure, but also its hopes to stabilize the situation and avoid further escalation in US-North Korea military relations.
By Jan Oberg
The Debate on PressTV with Jim Walsh, MIT
Unfortunately this video seems to have been taken down by PressTV, temporarily or permanently.
And here the link to a partial transcript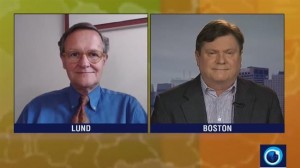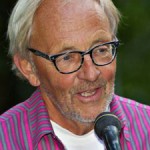 By Gunnar Westberg
TFF Board member
An easy Q & A session:
Question: What does Kim Jong-un and the leaders of DPRK, the Democratic People's Republic of Korea want?
Answer: Security for themselves, power and privileges.
Q. Are their privileges and their leadership threatened?
A: Yes. From outside and from inside.
Q: What outside danger?
A: An attack from the USA.
Q: Is there a real threat from the USA?
A: It seems so, from the perspective of Pyongyang. There are US exercises by air and navy, showing off the superiority of the US forces. And verbal threats.
Q: Why have DPRK developed nuclear weapons?
A: The leaders believe, just like in other nuclear power states, that nuclear weapons are effective deterrents.
Q: What is the danger from the inside?
A: A revolt from the repressed and destitute masses.
Q: How can the leaders prevent a revolt and keep their power?
A: By force, by fear but mostly by pointing at the danger of an attack from the South. There is one thing the people fear more than their leaders: A war. Nuclear weapons give a feeling of security, just as the US Ambassador to the UN, Ms. Nikki Haley, explained for the USA.
Q : How can we decrease the danger from DPRK?
A: There are two main ways:
1. Stop the military provocations.
2. Start negotiations.
In 1994 a "framework" of an agreement was reached and DPRK stopped their nuclear weapons program for several years. When that agreement gradually fell apart, former President Jimmy Carter helped negotiate a second agreement , which unfortunately was not accepted by President George W. Bush . Today the situation is more difficult, but if the DPRK leaders feel assured that they will not be attacked, that there will be no attempt of a regime change, progress can be achieved. And DPRK leaders can always be bought.
However, there is one great danger: If the threat from the south is removed, the people of DPRK may start a revolt, the government may fall and masses of people from North Korea will start walking, into South Korea and into China.
Maybe that is the reason the USA does not want to solve the "problem of North Korea"? Or is it just the need for an enemy?
One thing is obvious: Military threats against North Korea strongly supports the leaders of the country and increases the risk of war, maybe a nuclear war.
Gunnar Westberg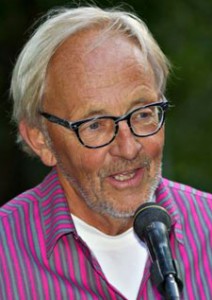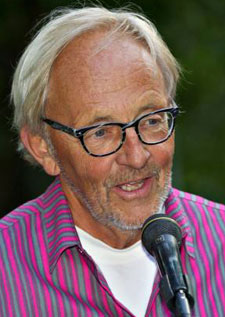 By Gunnar Westberg
TFF Board member
April 17, 2017
North Korea was utterly destroyed in the Korean war. The people of DPRK, the Democratic People's Republic of Korea, are not allowed to forget that USA considered using nuclear weapons against them.
There are frequent exercises when the population is rushed into underground shelters where they have to stay for days. The perceived, and maybe overblown, threats from the South are an effective way in raising support for the political leaders.
The leaders of DPRK believe that their nuclear weapons will deter an attack from the south. Look at Khadafi in Libya, they say, he gave up his nukes and was attacked. Saddam Hussein had no nukes, he was attacked. We shall not give up the nuclear deterrent as long as we are under threat.
In 1991 USA withdraw all nuclear weapons from South Korea. Subsequently North Korea and South Korea signed the Joint Declaration on the Denuclearization of the Korean Peninsula, whereby both sides promised they would "not test, manufacture, produce, receive, possess, store, deploy or use nuclear weapons".
The North Korean nuclear weapons program was mothballed for a longtime. However, the inspections and negotiations were repeatedly interrupted and the whole agreement was several times in jeopardy.
In 1994 the previous US President Jimmy Carter travelled to Pyongyang to meet with DPRK president Kim Il Sung. Read the rest of this entry »
By Jan Oberg

"The Debate" on April 16, 2017 with Richard Millett and Jan Oberg illustrates quite well two distinctly different perspectives on conflicts in general and Syria in particular.
Its focus is on the difference in media coverage of the terrible events in Khan Seykhoun and al-Rashideen but there is much more to it.
I'll keep on struggling for the conflict and peace perspective against the violence perspective that sees black-and-white only and continues the seemingly eternal blame game – and thus legitimates more, rather than less, warfare.
Happy if you care to share and continue the – meta – debate!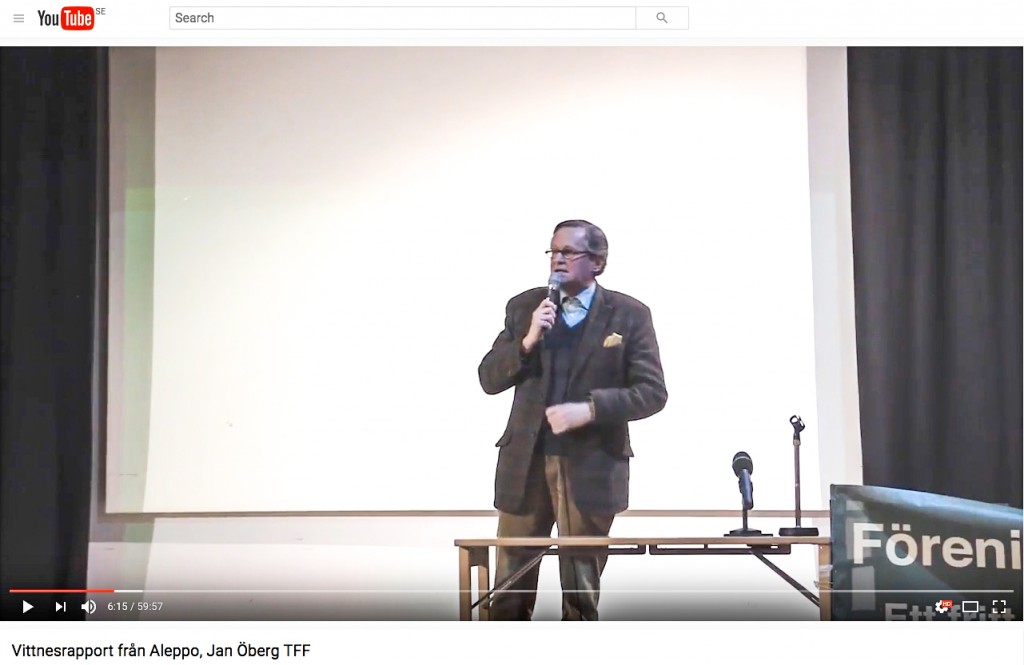 Videoinspelning av Jan Öbergs föredrag i Stockholm februari 2017

Inspelningen är uppdelad i två delar:
Del 1: Vittnesrapport från Aleppo
60 min.
Del 2: Debatt och vägar till fred i Syrien
45 min.

Bakgrund
10-14:e december 2016 vistades Jan Öberg i Aleppo. Med sin unika erfarenhet från staden ifrågasätter han den gängse massmediarapporteringen, argumenterar för ett nytt sätt att se på konflikter på och ger förslag till den nödvändiga fredsprocessen.

Moderator
Anders Björnsson, författare

Datum
Lördag 25 februari kl. 14-16, Bagarmossens Folkets Hus, Stockholm

Arrangörer
Föreningen Syriensolidaritet, Folket i Bild Kulturfront – Stockholmsavdelningen, FiB-juristerna m.fl.

Jan Öberg rapporterar
– Jag kunde fritt tala med vem jag ville, och fotografera som jag ville. Jag gick omkring utan säkerhet, polis eller annat skydd. Många tackade mig för att jag var i Aleppo vid befrielsen.
– Förstörelsen av Aleppo är värre än jag någonsin trott – efter att ha sett Sarajevo, Mostar och Vukovar. Den stora förstörelsen är från gatustriderna – en mindre del ifrån luften.
– Ingen av dem många jag pratade med hade sett de Vita Hjälmarna. Däremot träffade jag frivilliga från Syriens Röda Halvmåne som var mycket professionella.
– De jag pratade med uttryckte sin glädje över frihet efter fyra års belägring och uttryckte tacksamhet över regeringens och ryssarnas insatser.

Öbergs fotoberättelser
Se också Jan Öbergs fotoserier med bakgrunds- och förklarande text här.

TFF PressInfo och andra artiklar – av vilka många handlar om Syrien – finns på TFF:s blogg här.