By Jan Oberg
The world's leading countries are busy with ongoing conflicts and wars in areas of strategic importance to them. Organisations that work with humanitarian issues and post-war healing have exhausted their capacities long ago. It's repair work but it must be done.
So there is hardly any capacity in the world to do what would be much more productive: Prevention of violence (yes, not of conflict but of violence). For decades there has been talk of early warning – but if it works at all, there is little or no early listening and even less early action.
If it all worked as it ought to, the world would have a violence-prevention machinery in place and it would, these very days, plan what to do before a catastrophe descends upon a small, beautiful African country – poor, mal-developed and of no strategic significance to bigger powers. That is, it would do a genuine humanitarian intervention to save lives in time.
The world's neglect of Burundi
Since the genocide in the two neighbouring countries, Rwanda has probably been mentioned 100 times when Burundi was mentioned 1. Rwanda got the diplomatic attention, the investments, the aid, the Hollywood movies and books. Annually when the world commemorated the genocide that took place in both countries, everybody talked about Rwanda as if Burundi didn't exist. One reason apart from sheer ignorance is that "only" 300.000 were killed in Burundi's genocidal civil war while three times more in Rwanda. About Burundi's civil war.
Every year the development aid given to Burundi was around or less than 50% of what donor countries had pledged. Today, the two capitals Bujumbura and Kigali are like two different worlds. The best the world has done for Burundi was the remarkable UN mission which, regrettably, the Burundian government always wanted somehow to get rid of.
It can be argued the consequences of this relative neglect by the world are now becoming visible.
Combine that with the last few days of rioting against President Nkurunziza's extremely dangerous manoeuvring to be elected for a third term and you have a situation that may soon present itself as yet another major human tragedy the world failed to do anything about before it was too late.
With the accumulated experience from TFF's projects in Burundi from 1999-2012*, I believe there are extremely strong reasons to produce not only lame, standard diplomatic statements but to take action to prevent a new catastrophe. Read the rest of this entry »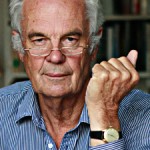 By Jonathan Power
Just for five minutes while you read this column forget the supposed intention of Iran to build a nuclear bomb. Dwell on the less reported fact that there are already 16,000 nuclear weapons in the world of which 90% are held by the US and Russia.
During the Cold War barely a week went by without some reportage or debate on nuclear weapons. Not today. Yet most of the nuclear weapons around then are still around.
It would be alright if they were left to quietly rust in their silos. But they are not. When in 2010 President Barack Obama made a deal with Russian President Dimitri Medvedev to cut their respective arsenals of strategic missiles by one third the US Congress, as the price for its ratification of the deal, decreed that Obama and future presidents be held to spending 355 billion dollars on updating and modernizing America's massive arsenal.
There is an organization called Global Zero that boasts among its supporters former US secretaries of state and a deputy chairman of the Joint Chiefs of Staff, with – off in the wings – support from Henry Kissinger. It has pushed to fast cut the level of nuclear weapons down to zero. But the rock won't budge.
As soon as a deal is made over Iran's nuclear industry, which could happen quite soon, let us return to putting things into perspective. Forget Iran's supposed effort to build one bomb and focus on the other 16,000.
Recently, we have had wild talk Read the rest of this entry »
By Johan Galtung
Jondal, Bergen, Kristiansund – Norway
The West – North America and Europe to somewhere in Mexico and Ukraine – declines, outcompeted economically, defeated militarily, confronted politically, contested culturally. But still strong on all four, with much to offer in a more egalitarian world. There should be no need to fall further by working against itself.
Take the 70th anniversary demarcation of the victory over nazism, take thousands of Africans drowning in the waters around Lampedusa, Italy, take the Islamic State, take Ukraine – and a country up there in the high North of Europe, Norway. Elections have moved the country from "red-green" to "blue-blue" coloring of the same color blind foreign policy: follow Washington, Our Father, lest Satan should come.
Yes, the Red Army came and liberated Kirkenes 25 October 1944, the northernmost city. Everybody knows Operation Barbarossa, Hitler's three-pronged attack toward Leningrad (the siege), Moscow (to beat–Napoleon?) and Caucasus (oil); but not the war for the ice-free harbor of Murmask, from Kirkenes. King Haakon VII, a Dane elected king in 1905, made a remarkable speech in London, distributed in leaflets through the air:
"Fear of Russians is not a recent phenomenon. New was the fear of bolshevism, added after the Russian revolution. But up till this date we are missing the slightest proof that Russia has had aggressive designs on Norway.

What we are not missing are the proofs that the fear of Russians and bolshevism is propagated by powers and groups that themselves had aggressive designs on Russia. The proofs are abundant in the political history from 1918 till today."
Poland lost 20% of its population; the Soviet Union 27.1 million, 16%, with 1,710 cities and 70,000 villages erased; UK 1.1%; USA 0.4%; Norway 0.32%. The Soviet Union may have lost more soldiers close to Kirkenes against Nazism than Norway all over Norway during the war. Read the rest of this entry »
The refugees in the Mediterranean
The European Union members states are trying to look as if they are doing something serious to care for the poor, catastrophe-stricken people who flee from war zones to Europe under the most risky and inhuman conditions. Apart from the lack of genuine humanism and compassion and the cynical intention to uphold the "deterrence" factor – other features surround these tragic events.
In various media reports and political statements the word "refugee" is increasingly being replaced by "migrant" – hardly just a coincidence given the fact that the number of refugees, internally displaced persons and asylum-seekers passed 50 million fellow human beings worldwide last year.
Migrants and refugees
A migrant, according to the UN, is a person who is engaged in (seeking) a remunerative activity in a state of which he or she is not a national. A refugee is an entirely different person who is outside his or her home country because of having suffered (or feared) persecution on account of race, religion, nationality, or political opinion; because he or she is a member of a persecuted social category of persons; or because they are fleeing a war. A refugee has the right to seek asylum and shall not be penalised for his or her illegal entry or stay.
More here.
"Seeking a better life" ?
Add to that the now often repeated but totally misleading wording Read the rest of this entry »
By Jan Oberg, TFF director
Lund, Sweden, April 24, 2015
Double standards
A coalition led by Saudi-Arabia and supported by Western leaders has been bombing Yemen for about a month; it's a clearcut international aggression and an extremely a-symmetric conflict.
But we've heard no calls for a 'humanitarian intervention' by NATO or a no-fly zone to prevent the now more than 1500 bombing raids from contining and hitting also civilian targets.
It's not that international law is blatantly violated; sadly that has been seen before. It is the roaring absence of a clear condemnation by the UN, EU/NATO countries – usually calling themselves 'the international community' – and by the Western mainstream media.
Substance plays a minor role. What is right or wrong depends on who is doing what. This war is OK because the Saudi dictatorship and its coalition members are Western allies and armed by NATO countries.
The convenient but wrong narrative
Furthermore, the narrative has twisted this into a proxy war between Saudi-Arabia and the West on the one side and Iran, alone, on the other side blaming the latter for its alleged support to the Houthis.
It is no wonder that a group of eminent scholars on Yemen have published an open letter in Washington Post in which, among other things, they condemn the Saudi-led war on Yemen. Read the rest of this entry »
By Gareth Power
As the Saudi bombing campaign against Houthi targets in Yemen continues, notwithstanding a temporary pause, the corporate media narrative about the conflict in Yemen is organised decisively around the idea that it is a proxy war between Iran on one side and the Saudis and United States on the other.
USA Today responded like Pavlov's dog this week to a leak by Pentagon officials that it was sending the aircraft carrier USS Theodore Roosevelt to the waters off Yemen, supposedly to intercept Iranian vessels carrying weapons to the Houthis. It turned out that the warship was being sent primarily to symbolise US support for the Saudis, and the Pentagon made no mention of Iranian arms when it announced the move. But the story of the US navy intercepting Iranian arms was irresistible, because it fit so neatly into the larger theme of Iran arming and training the Houthis as its proxy military force in Yemen.
News stories on Yemen in recent months have increasingly incorporated a sentence or even a paragraph invoking the accusation that Iran has been arming the Houthis and using them to gain power in the Gulf. The State Department's principal Deputy Assistant Secretary Gerald Feierstein nourished that narrative in Congressional testimony last week depicting Iran as having provided "financial support, weapons, training and intelligence" to the Houthis. Feierstein acknowledged that the Houthi movement is "not controlled directly by Iran", but claimed a "significant growth in Iranian engagement" with the Houthis in the past year.
Like most popular myths the dominant narrative of the Houthi movement as Iranian proxy in Yemen is based on a kernel of truth: the Houthis share the Iranians' dim views of American intentions in the Middle East and have sought to take advantage of the Hezbollah model to enhance their political-military effectiveness. Read the rest of this entry »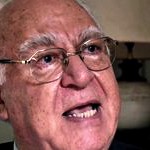 By Farhang Jahanpour
After four weeks of savage bombing of their impoverished neighbor, Yemen, the Saudis declared "Mission Accomplished", and promised to halt their aerial bombardment at midnight on 22 April 2015. Yet only three hours later, they resumed their attacks with greater intensity from the sea and the air.
Although the conflict in Yemen has been going on for four years, it was the new 79-year old Saudi King Salman and his young son Muhammad bin Salman (believed to be between 27 and 33 years old) who has been appointed defense minister as well as running the royal court and the newly formed Economic and Development Affairs Council, in addition to being a member of the Political and Security Affairs Council, another key decision-making body, who decided to start the aerial bombing of Yemen.
The Saudis turning Yemen into another Libya or Syria
After having helped the attacks on Libya that resulted in the ouster of Mu'ammar Qadhafi and the mayhem that has followed, after supporting the Sunni insurgents to fight against the Iraqi Shi'a-led government causing tens of thousands of casualties as the result of suicide bombings, organizing and supporting terrorists to oust President Bashar Asad in Syria that have morphed into the terrorist group ISIS that has destabilized both Syria and Iraq and the entire region, and after sending forces to Bahrain to put down the pro-democracy movement in that country, it seems now it is Yemen's turn to be turned into a failed state.
During the first four weeks of air strikes the Saudis have pummelled 18 of Yemen's 22 provinces, striking schools, homes, refugee camps, crowded residential areas, power and water infrastructure, dairy factories and humanitarian aid supply, as well as blowing up a large part of Sanaa which is a world heritage site.
According to World Health Organization, at least 944 people were killed and 3,500 wounded in the first four weeks of the air strikes (some put the figures much higher). Hospitals are short of electricity and there is acute shortage of medicine to take care of thousands of wounded Yemenis who are in urgent need of treatment.
Furthermore, the entire country is without power, Read the rest of this entry »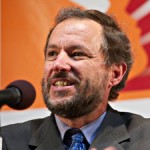 By Stephen Zunes
Washington's support for Yemen's former dictatorship — and of Saudi efforts to sideline the country's nonviolent pro-democracy movement — helped create the current crisis.
As a Saudi-led military coalition continues to pound rebel targets in Yemen, the country is plunging into a humanitarian crisis. Civilian casualties are mounting.
With U.S. logistical support, the Saudis are attempting to re-instate the country's exiled government — which enjoys the backing of the West and the Sunni Gulf monarchies — in the face of a military offensive by Houthi rebels from northern Yemen.
None of this had to be.
Not long ago — at the height of the Arab Spring in 2011 — a broad-based, nonviolent, pro-democracy movement in Yemen rose up against the U.S.-backed government of dictator Ali Abdullah Saleh. If Washington and Saudi Arabia had allowed this coalition to come to power, the tragic events unfolding in Yemen could have been prevented.
The movement had forged an impressive degree of unity among the various tribal, regional, sectarian, and ideological groups that took part in the pro-democracy protests, which included mass marches, sit-ins, and many other forms of nonviolent civil resistance. Leaders of prominent tribal coalitions — as well as the Houthis now rebelling against the government — publicly supported the popular insurrection, prompting waves of tribesmen to leave their guns at home and head to the capital to take part in the movement.
These tribesmen, along with the hundreds of thousands of city dwellers on the streets, were encouraged to maintain nonviolent discipline, even in the face of government snipers and other provocations that led to the deaths of hundreds of unarmed protesters.
The Obama administration, however, was more concerned about maintaining stability in the face of growing Al-Qaeda influence in rural areas. Secretary of Defense Robert Gates acknowledged that Washington had not planned for an era without Saleh, who had ruled the country for more than three and a half decades. As one former ambassador to Yemen put it in March 2011, "For right now, he's our guy."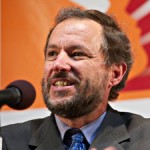 By Stephen Zunes and Noor Al-Haidary
As with the initial uprising against the Saleh regime four years ago, an unarmed civil society movement rises up to challenge the Huthi militia.
While media coverage of the tragic situation unfolding in Yemen in recent months has focused on armed clashes and other violence, there has also been widespread and ongoing nonviolent civil resistance employed by a number of different actors.
In fact, the most significant setbacks to the Huthi militia in their march southward across the country in recent months have come not from the remnants of the Yemeni army or Saudi air strikes, but from massive resistance by unarmed civilians which has thus far prevented their capture of Taiz, the country's third largest city, and other urban areas. The resistance efforts have also pressed the Houthis to withdraw their forces from a number of previously-held areas, including universities, residential neighborhoods, and even military bases. This kind of nonviolent resistance by ordinary people is remarkable, but it is not new in Yemen.
By Gareth Porter
The United States and Iran may have agreed on a vague framework for resolving remaining issues between them, including the lifting of sanctions, but the final stage of the negotiations will bring a diplomatic confrontation over the sequence and timing of lifting sanctions.
And the most difficult issue in the coming talks will be how the "Possible Military Dimensions" or "PMD" – the allegations of Iranian nuclear weapons work that have been at the center of the entire Iran nuclear crisis for several years – is to be linked to lifting certain UN Security Council sanctions.
On that linkage Iran will insist that its cooperation in providing access to the International Atomic Energy Agency must be reciprocated with the lifting of certain sanctions on an agreed-upon timetable, regardless of how long the International Atomic Energy Agency (IAEA) takes to make up its mind and what judgment it renders, according to a source in close contact with the Iranian negotiating team.
The US "fact sheet" on the "parameters" of an agreement says, "All past United Nations Security Council resolutions on the Iran nuclear issue will be lifted simultaneously with the completion by Iran of nuclear related activities addressing all key concerns," and the list that follows includes "PMD."
However, nothing was officially agreed on in Lausanne on how Iranian cooperation with the International Atomic Energy Agency (IAEA) on the PMD issue would be linked to sanctions relief, according to the source close to the Iranian negotiators. But the source said that Read the rest of this entry »