Archive for the 'Eastern Europe' Category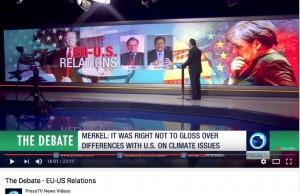 The Debate with Jim Walsh, MIT and Jan Oberg, TFF
Lund, Sweden – May 30, 2017
Last night "The Debate" on PressTV was devoted to the future of European-US relations in the wake of the NATO Summit, President Trump's words and omissions and the – historic – words, in particular, of Chancellor Angela Merkel immediately after.
Undoubtedly, we are at a turning point in these relations in general and for the NATO alliance in particular.
To discuss these issues – past, present and future perspectives – were Jim Walsh, senior research associate at MIT's Security Studies Program, Masschusetts, and Jan Oberg, director of TFF, Lund.
Thanks to PressTV's excellently structured program and interviewer we touched upon a series of aspects and dimensions around which we found both agreements and slight disagreements – all in a sober tone fit for public education and personal reflection.
We hope this debate will stimulate your own thoughts about the future of war, security and peace.
We'd be grateful for your sharing it to media people, students and other academics as well as to decision-makers in the field that you may know.
This is TFF Live on Facebook on the occasion of NATO's Summit in Brussels on May 25, 2017.
We use TFF Live on Facebook because it is handy, personal and interactive and because such live broadcasts have a larger organic spread that texts, images, links and even YouTube videos. And we want to make use of the technological developments as they help TFF reach out to ever more.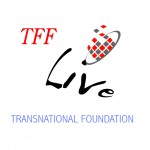 I feel very strongly about the harmful modes of operation of this US$ 900 billion giant element of the global Military-Industrial-Media-Academic Complex (MIMAC) and shall therefore be most grateful if you would spread it. This is the url of it. Thanks!
TFF Live
April 12, 2017
The secretaries of state, Tillerson and Lavrov meet today. We seem to enter a stage of what must appropriately be perceived as a frosty new Cold War.
In the worst of cases this can lead to a new Cuban Missile Crisis. God forbid!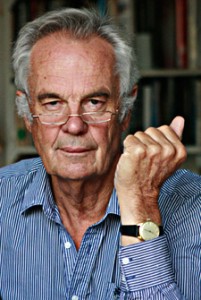 By Jonathan Power
April 4th 2017
The long talked-about referendum in Turkey will happen on April 16th. In effect voters have to decide whether the president, Recep Erdogan, in theory the incumbent of a relatively modest political post, should now be given the powers of the president and prime minister together.
Combined with a large majority in Parliament he would have enormous power to shape Turkey around his pro-Islamic agenda. Although working within a democratic system Erdogan is in many ways a populist, rather in the mould of President Donald Trump.
Shortly after his Justice and Development Party first won an election in 2003 I was in Turkey and my first question to the people I interviewed was does the party have a "secret agenda"- that is was planning at some future date to make the country Islamist. "Definitely not", was the almost universal response.
How wrong they were. Or perhaps they weren't. Maybe over the years Erdogan has changed his spots.
Either way Turkey now confronts a situation where populism, Islamism and nationalism are becoming Turkey's dominant forces. This is dangerous for Turkey.
Its highly educated, secular-minded, middle class will have less influence and indeed will be singled out and prosecuted, as many journalists, professors, novelists and judges are these days. Turkey will become even more anti the European Union – and what a mistake it was not to admit Turkey when twelve years ago it was knocking loudly on the door and was rebuffed.
The Islamist forces so strong today would have been Read the rest of this entry »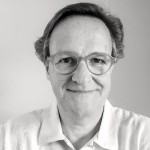 By Jan Oberg
On the occasion of NATO's defence minister meeting on February 15-16 discussing NATO, Ukraine, Crimea, Syria and the eternal threat images which are fake – with former Assistant Secretary of Defence of the United States, Mr. Lawrence J. Korb.
I'm afraid he got some stuff wrong such as the establishment of NATO and whether or not Kosovo is part of the Balkans.
He also believed that NATO's 1999 bombing of Serbia-Kosovo had a UN Security Council mandate.
Enjoy those small moment and the rest where I am trying to present some more general thourght on why the whole NATO philosophy is outdated – the only point where I agree with President Trump…

Media experience and policy
Lots of people in the debate seem to believe there is something strange about being in the "propaganda" media of "enemies of the West" – read the global Iran's PressTV and Russia's Russia Today.
What they don't seem to have acknowledged is that tons of Westerners are being interviewed and do commenting (like myself for years) at these media. Here is Mr. Korb with me at Iran's international TV channel.
What they also don't know is something I am sorry to report: I've met attempts at manipulation and "editing" and censorship with a series of Western mainstream media, not the least in my native Denmark, but I have not experience any of that even once with Russia Today and PressTV. Very decent professionals!
So much for the free press and for the propaganda channels. My personal problems is, which is which?
And why Russia doesn't have to be a threat to the West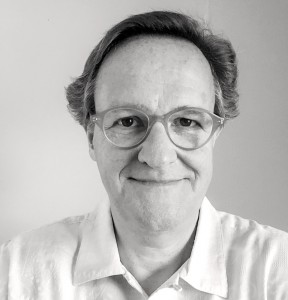 By Jan Oberg
TFF Series "The New Cold War" # 7
If the Ukraine conflict is the centerpiece of the new 2nd Cold War, it is essential to ask: What really happened? What did NATO countries do to cause it? What did Russia do to cause it?
And – if you live in the West, in particular: Did we really have to end in this situation given Russia's significant weakness over 25 years?
This article argues that the superior West could have played its cards differently and it's time for self-critical soul-searching and just a little living yourself into the shoes of the other.
If peace rather than war is your true aim.
There was a beginning and a framework
The Ukraine conflict has a 25-years history. Instead of dissolving NATO, the alliance was expanded. Relieved from there being a Soviet Union and a Warsaw Pact, the alliance went as fast it could to do all it wanted. Remember, a series of WW III scenarios has been written in which that war would start with some uncontrollable event in Yugoslavia. Now it could be chopped up – freely and without risk. Serbia was bombed and Kosovo carved out without a UN mandate whatsoever (1999).
How did they think about that in the Kremlin at the time, one must wonder?
Clinton literally did not give a damn about all the promises made to Soviet leader Gorbachev by US leaders such as Bush, James Baker and German leaders including Hans-Dietrich Genscher. (Yes, they were not written down but confirmed by those involved and present).
He began the expansion of NATO in 1994 – in Georgia (see what I refer to elsewhere in this series). All around a Russia on its knees Americans were placed in the offices of prime ministers, defence and foreign ministers – I saw it myself in former Yugoslavia – and met CIA people in Croatia disguised as humanitarian workers. And had a long conversation with the representative of the US in Tblisi in 1994. Historical moment!
The bad Christians, the Orthodox, were the Serbs and Russians and Greeks – all should be antagonized and the good guys in Yugoslavia were those who had been on the fascist side in WWII – the leaderships in Croatia, Muslims in Bosnia and the Kosovo Albanians. The Serb minority that had lived 400 years as a minority in the Croatian republic were, in the common Western discourse, invaders masterminded by strongman Slobodan Milosevic – whom Clinton without hesitation called the new 'Hitler of Europe'.
Ukraine was – and remains – what its name says: the border areas (like Krajina in Croatia). This is where NATO can establish itself as little as Chruschev could get away with deploying nukes in Cuba – considerably further away from the US, but anyhow.
Imagine – with a little bit of empathy (not necessarily sympathy) how Washington would react if today Putin's Russia was 12 times stronger militarily than the alliance-free US (NATO dissolved 25 years ago) and tried with his alliance of 27 other members to make Canada or Mexico the 29th member. Perhaps most people in the US and Europe would have some sympathy for the negative reaction of Washington. Rand remember, Trump wants to build a wall to Mexico…
The main reason, it is stated again and again, in the Western press, NATO and other political circles is: Ukraine and Crimea. The lie about Putin's aggression on Ukraine is told so many times that it is becoming the truth. Just see these two recent articles by Newsweek as two of hundreds of articles.
Here's the chosen story in politics and media alike
The narrative is simplified beyond recognition and goes like this:
Putin (there is always just one top guy in Western eyes and it is one leader at the top like Milosevic, Mohamed Farah Aideed, Saddam Hussein, Moammar Khaddafi, al-Assad) is a bad guy and you know that because out of the blue his suddenly annexed Crimea. By that he changes the borders of Europe and then he gets his disguised soldiers into Eastern Ukraine – a Ukraine that we, in contrast to Bush Senior, care very very much about today.
We care so much about it that Read the rest of this entry »
By Jan Oberg
- speaking out on PressTV on September 24, 2016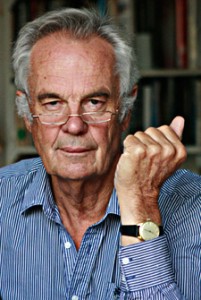 By Jonathan Power
September 6th 2016
The French ambassador to the US from 1902 to 1924, Jean-Jules Jusserand, observed that distant powers could not easily threaten the US because "On the north, she has a weak neighbour; on the south, another weak neighbour; on the east fish and on the west, fish".
The coming of the submarine-based nuclear missile has not changed that. Apart from the fact that no enemy would dare use them for fear of retaliation, and that there is no country in the world that feels that hostile to America (accept North Korea), the fact is America is too big and too far away to be invaded and dominated. There could not be a blitzkrieg by a foreign army across the mid-west or a Vichy America.
The real tragedy of 9/11 is just as a majority of the US electorate had settled into a post-Cold War comfort zone with the new president, George W. Bush, not being overly pushy or confrontational in foreign affairs, America was jolted so badly that a large proportion of its electorate – maybe half – has been paranoid ever since. Enemies are once again seen under the bed.
Enough of the electorate have persuaded themselves that they are insecure Read the rest of this entry »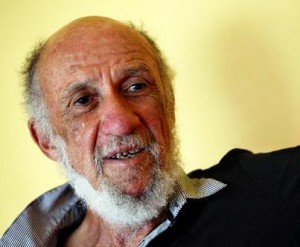 By Richard Falk
August 10, 2016
Prefatory Note
An earlier version was published by Middle East Eye on August 10, 2016. It seems so important at this time for the sake of the future of Turkey that the West look at the country and its political circumstances in a far more balanced way than how the situation has been portrayed since the coup. How to explain this imbalance is another matterthat should be explored at some point, but for now is largely put aside.
Much uncertainty remains in Turkey, but there is enough evidence of positive tendencies to raise a tentative banner of hope. Being a witness to the political atmosphere in Turkey that has emerged after the failed coup of July 15th puts me at odds with the secular consensus in the West, which looks up at the sky and sees only dark, ominous clouds of human rights abuse and autocratic leadership.
What I have experienced and observed so far is quite different, a sky with much blue in it.
There are two opposed, although overlapping, tendencies present that seemed to be responsive to the political priorities that top the post-coup government agenda: sustaining the anti-coup unity by shifting political gears within the AKP leadership circles in the direction of "inclusive democracy" and pragmatism, and with it, a retreat from the polarizing claims of "majoritarian democracy" that greatly intensified after the 2011 national elections and were particularly evident in the clumsy, unacceptable way the Turkish government handled the Gezi Park demonstrations two years later.
The most important concrete embodiment of this post-15 July move toward inclusiveness has been a series of initatives intended to create a common front between the three leading political parties in the country, including the CHP (secular mainstream) and MHP (nationalist rightest) opposition parties.
This has been reinforced by several other developments, Read the rest of this entry »