Archive for the 'Eastern Europe' Category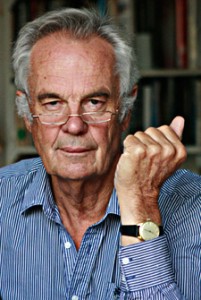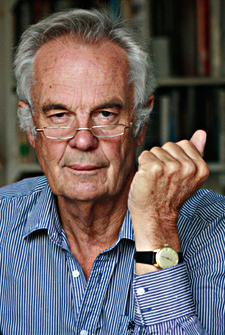 By Jonathan Power
September 6th 2016
The French ambassador to the US from 1902 to 1924, Jean-Jules Jusserand, observed that distant powers could not easily threaten the US because "On the north, she has a weak neighbour; on the south, another weak neighbour; on the east fish and on the west, fish".
The coming of the submarine-based nuclear missile has not changed that. Apart from the fact that no enemy would dare use them for fear of retaliation, and that there is no country in the world that feels that hostile to America (accept North Korea), the fact is America is too big and too far away to be invaded and dominated. There could not be a blitzkrieg by a foreign army across the mid-west or a Vichy America.
The real tragedy of 9/11 is just as a majority of the US electorate had settled into a post-Cold War comfort zone with the new president, George W. Bush, not being overly pushy or confrontational in foreign affairs, America was jolted so badly that a large proportion of its electorate – maybe half – has been paranoid ever since. Enemies are once again seen under the bed.
Enough of the electorate have persuaded themselves that they are insecure Read the rest of this entry »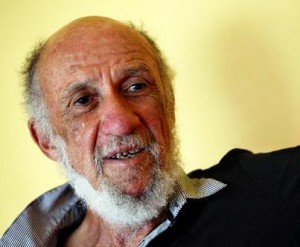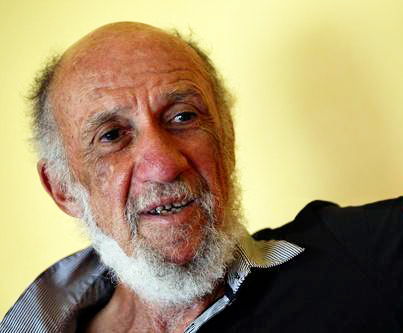 By Richard Falk
August 10, 2016
Prefatory Note
An earlier version was published by Middle East Eye on August 10, 2016. It seems so important at this time for the sake of the future of Turkey that the West look at the country and its political circumstances in a far more balanced way than how the situation has been portrayed since the coup. How to explain this imbalance is another matterthat should be explored at some point, but for now is largely put aside.
Much uncertainty remains in Turkey, but there is enough evidence of positive tendencies to raise a tentative banner of hope. Being a witness to the political atmosphere in Turkey that has emerged after the failed coup of July 15th puts me at odds with the secular consensus in the West, which looks up at the sky and sees only dark, ominous clouds of human rights abuse and autocratic leadership.
What I have experienced and observed so far is quite different, a sky with much blue in it.
There are two opposed, although overlapping, tendencies present that seemed to be responsive to the political priorities that top the post-coup government agenda: sustaining the anti-coup unity by shifting political gears within the AKP leadership circles in the direction of "inclusive democracy" and pragmatism, and with it, a retreat from the polarizing claims of "majoritarian democracy" that greatly intensified after the 2011 national elections and were particularly evident in the clumsy, unacceptable way the Turkish government handled the Gezi Park demonstrations two years later.
The most important concrete embodiment of this post-15 July move toward inclusiveness has been a series of initatives intended to create a common front between the three leading political parties in the country, including the CHP (secular mainstream) and MHP (nationalist rightest) opposition parties.
This has been reinforced by several other developments, Read the rest of this entry »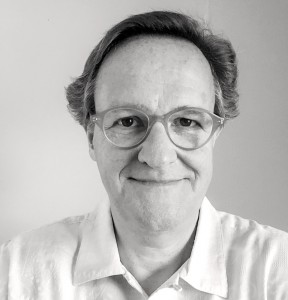 By Jan Oberg

TFF Series "The New Cold War" # 6
How did Western Europe survive the much stronger Soviet Union & Warsaw Pact 30-40 years ago? A pact that had about 70% of NATO's military expenditures where today's Russia has 8%? How did we get on after the Soviet invasion of Hungary and Czechoslovakia – and a Union with much more global military and political influence?
Europe did so through a well-maintained military capacity, or superiority, technical superiority and, of fundamental importance to security – confidence-building measures (CBM).
And through a political leadership by personalities who knew what the 2nd World War had implied and why it must never happen again. One towering figure of course being Willy Brandt, the German chancellor who had himself been a refugee in Norway during the war.
CBMs were meant to both uphold a high level of war-fighting capacity while also seeking military early information/warning, attending each other's military exercises, etc. They resulted in the establishment of the very important OSCE – Organisation for Security and Co-operation (then C for Conference) in Europe with the Helsinki Final Act of 1 August1975. It contained politico-military, economic, environmental and human rights dimensions – 'baskets' that were seen as related to each other and which served as dialogue points between the two blocs.
The visionary President Urho Kekkonen of Finland was credited as the main architect of the CSCE – and his Finland was neutral but upheld a co-operation agreement with the Soviet Union.
Finland was also the only country in the European space that could show opinions polls according to which the people felt equidistant to both blocs.
The simple but brilliant idea was this: We need dialogue to feel secure. It was also called Detente. And it implied a disarmament dimension – negotiations about how to mutually scrap weapons in a measured and verifiable manner that both sides had decided they no longer needed.
These negotiations included not only conventional weapons but also the arsenals of nuclear weapons.
In the domain of nuclear weapons, the Non-Proliferation Treaty, NPT, was signed in 1970 and carried four very important provisions:
1) the world shall move towards general and complete disarmament and the nuclear weapons shall be abolished;
2) those who have nuclear weapons shall negotiated them down, in principle to zero and
3) as a quid pro quo for that all non-nuclear weapons shall abstain from obtaining nuclear weapons – and
4) countries who want nuclear energy shall be assisted to introduce this civilian energy technology.
All this happened in the era of Detente and CBM. How had that become possible? Read the rest of this entry »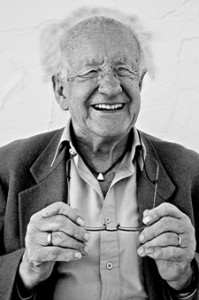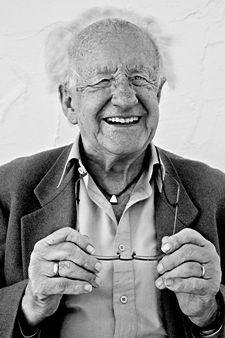 By Johan Galtung
It does not look good. The key problem is not Brexit, the unlikely victory of older English longing back to the Land of Hope and Glory–not made invisible by a cloak of EU–against nothing less than the City of London using the EU for their purposes.
The Leavers are deceiving themselves; they will be more "special relationed" to USA than ever now that USA has lost their "link to the continent". And the Remainders will find their ways, more of them will be operating out of Brussels, Luxembourg, Strasbourg and other key points in the EU.
The problem is, "Can Germany lead Europe alone?" (Anna Sauerbrey, INYT 5 Jul 2016). Her conclusion: "Germany may have to take command, after all… being at center stage, it might as well perform".
But how?
The present EU structure has Germany on top, then the Nordic members weakened by Brexit, then the Latin countries with France and Ireland, then the Eastern European members of whom solidarity is demanded for the crimes of the others leading to mass migration, and at the bottom Greece tortured by EU. A Europe under German leadership was among the goals of both WW1 and 2.
On June 2 the German Parliament recognized the Armenian genocide; during WW1 when the German Empire was an ally of the Ottoman Empire. But no recognition of the German genocide of about 75,000 Herero-Nama in Namibia 1904-1908, by poisoning wells used by women and children.
A simple, crystal-clear case. The former is complex, with Turks also asking Kurds to get rid of Armenians by a death march for many through the desert to Lebanon in return for freedom for the Kurds. Which they did not get, but many live in Turkey where Armenians lived.
A Germany not coming to grips with its past cannot be trusted. And: "A sincere confrontation with the past makes a country stronger" (Colonialism Reparation-Newsletter Jul/16). As the Herero-Mama insist: "A lasting solution about us /cannot be negotiated/ without us."
As to EU itself: the expansion in scope–membership–and domain–functions–did not work. Some contracting may work better. Brexit clears the ground for US-independent foreign military policy, for better and for worse. A two-speed EU may be on the horizon, tighter for some, looser for others. Better adjusted to realities.
But Europe is ridden by another age-old conflict looming large or larger: EU with Russia. Or, more basically, Catholic-Protestant Europe against Orthodox Europe, the borderline being inside Ukraine. Is there some way that out of several conflicts we may build peace? Read the rest of this entry »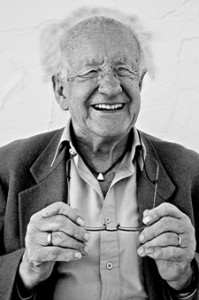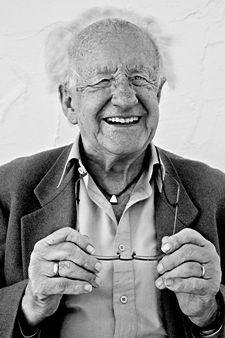 By Johan Galtung
The background is the two major communist parties in the world. Russia Communist Party-Bolshevik made the November 1917 revolution; from 1922 the Communist Party of the Soviet Union, CPSU(b). CPC, the Communist Party of China, now celebrating its 95th anniversary, made the 1 October 1949 revolution. World-shaking events; in the world's biggest state in area and in the world's biggest state in population.
The revolutions cut into the modernity contradictions in the State-Capital-People triangle by conquering State-military and police. Two lasting achievements of CPSU(b): State Planning of the economy – maybe five years at the time, pjatiletka – now found in most countries; and lifting some bottom up to meet basic needs, surprisingly quickly. But CPSU(b) exercised gross structural violence in the countryside. And CPC, imitating CPSU(b), made the same mistake to start with.
Then they became different. Russia got stuck with the Party on top of the State, for some people, but not by the people. CPC, like CPSU, did not – and still does not – permit FAFE, fair and free elections at the national level. But China gave People a voice in the 70,000 People's Communes, helping them lift themselves up when in misery.
China did not see State and Capital as either-or; like Bolshevik Russia opting for State through expropriation, and neo-liberal USA for Capital through privatization, manipulating and spying on the People. China opened for the neither-nor local level, for the compromise of some welfare state, and for the both-and of their capi-communism.
This intellectual-political flexibility, rooted in daoist holism and an unending force-counter-force dialectic, not in Western faith in a final state, Endzustand, opened for two very different "communisms".
How are they doing these days, those two communist parties?
The Russian party is out for the time being; and in came capitalism. But over and above that discourse looms the history of a huge Russian Orthodox empire attacked by Vikings, Mongols-Tatars, Turks, Napoleon and Hitler, Catholic Christianity, and Cold Wars with extremist US evangelism, now over Ukraine too.
Yeltsin – hated by Gorbachev (INYT, 3 Jun 2016) – gave the West what they wanted.
Popular Putin tries to build autonomous Russia without Western-capitalist imperialism, probably successful in the longer run. However, in Russia the long run is very long. Read the rest of this entry »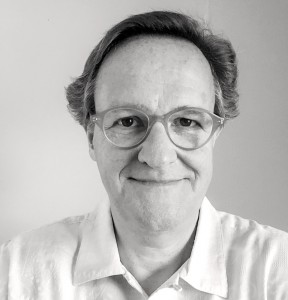 By Jan Oberg
Published on July 8, 2016, the day of the NATO Summit in Warsaw. It's the 5th in the TFF Series "The New Cold War"
Russia and NATO have offensive capacities and MIMACs (Military-Industrial-Media-Academic Complex) but NATO's is a much larger potential threat to Russia than the other way around
Why does an alliance with such an overwhelming superiority shout and scream and see ghosts on the horizon when, in reality, there are none?
Why does it seem to be intellectually unable to see things from the side of its opponent? Is the show of strength in reality a sign of weakness?
*
A threat consists of two main things: An intention to do something negative to you + a capability to actually carry it through – thus I + C.
Whenever NATO S-G Stoltenberg – a person who has gone through a serious personality change – speaks, he says nice things like: NATO does not seek confrontation and none of its moves are directed at Russia. NATO countries just have to protect themselves against Russia which they see as a threat.
Typically the talk is about an actor, a country, a leader – not about issues or trends that challenge the Alliance and certainly not that its own war adventures have weakened it in moral and legitimacy terms.
On their own side, NATO leaders buy none of – similar – Russian peace rhetorics. If you ask them why, they would say: Because as long as the Russians have offensive capabilities, there is also a risk that good/defensive official motives may – within weeks – be turned into an offensive, aggressive stance and we will be attacked. Can't trust them!
But NATO itself excels in offensive projects, plans and capabilities – such as forward positioning, bases, long-range bomber and fighter planes, Ballistic Missile Defense and nuclear weapons – nuclear weapons are by definition never defensive because of their unlimited destructive capacity and because they can, by definition, not be used on one's own territory.
To put it crudely: If you have no aggressive intentions directed at anyone – then scrap your offensive capabilities including long-range, particularly destructive and nuclear weapons and preserve only what can be used for defense – i.e. if you are attacked.
Why should you scrap the offensive elements? Because, no matter what you say about your intentions, the other side will see you as potential aggressive because you offensive weapons can reach them: If you don't plan to come to our territory, then why do you have systems that can reach our territory and create unspeakable destruction on our people and culture??
Upholding offensive arsenals is a clear indicator of the possibility that officially stated defensive intentions can change to the opposite – how should NATO otherwise feel threatened by today's Russia?
The eternal but non-credible threat needed by MIMAC
There are good-hearted people who believe that countries have competent experts who along a series of indicators measure and judge which security challenge are waiting in the future – and a series analyses of the threat towards their country on this or that time horizon.
The probability of each threat is also evaluated – to help politicians with limited budgets to allocate money to guard against some 'realistic' but not all possible/thinkable threats.
The – again very good-hearted – people believe that politicians and the industry then decide about the appropriate national defence, the necessary minimum of what we call a (military) defence policy and other measures to meet the challenges.
Unfortunately, as has been known since the last 50 years – except to politicians and the media – this description of security politics has nothing to do with reality.
Here is how it works, instead. Read the rest of this entry »
On June 15, 2016 – Jan Oberg participated in a discussion on CCTV America – the global Chinese channel in the US with up to 75 million viewers – with Michael O'Hanlon of the Brookings Institution, a discussion lead by Anand Naidoo. See it here.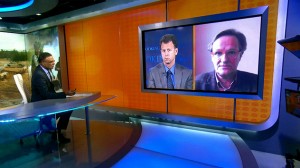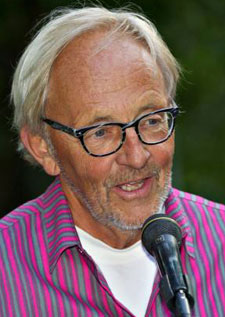 By Gunnar Westberg
Very pleasant meeting. We all agreed on everything. We follow you, Big Brother, in all your ventures, we are so happy you like us.
Reports and family pictures have appeared in media from a dinner with 350 guests. Nice laudatory speeches, not a disturbing critical word.
There is a final document on everything that was agreed, already beforehand.
I recommend no one to read the paper, you can't, it is such a soporific (= tending to induce drowsiness or sleep).
No journalist has so far given an overview, they fell asleep too, I guess. The section on Environment and on Energy seems good, but nothing new. The failure of the USA in energy conservation is not allowed to disturb in this Feel good report.
The section on Defence and Security is, however, very depressing. Read the rest of this entry »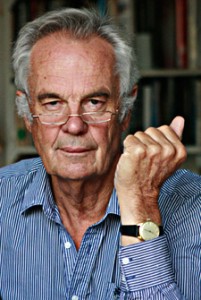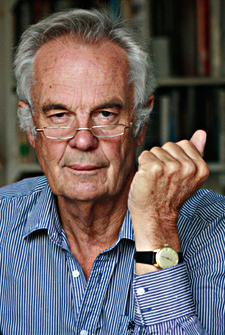 By Jonathan Power
Russia stands at a major cross roads as it works out how exactly to deal with the 14.5 million ethnic Muslims that live inside its borders. If added to this are the migrant workers from Central Asia and Azerbaijan the total is around 20 million. Compare this with Germany which has 5 million and France which has 6 million Muslims.
This is quite a cupful to swallow. The Kremlin has struggled for decades to deal with Muslim ways and demands. When communism collapsed it was relatively easy to restore the Orthodox Church to its traditional preeminence. But dealing with the Muslims is much less straightforward. Besides being a religion they are a political force.
The relationship between the power of the Kremlin and the developing power of Islam was seriously put to the test in the 1990s by the wars for independence in the southern Muslim states of Chechnya and Dagestan. Today stability is threatened by the growing appeal of the Islamic State, ISIS, among disaffected Islamic youth.
If Chechyna (now pacified) was the catalyst for the initial spread of militant Islamism, IS is now the threat that can spear the soft underbelly of southern Russia. Read the rest of this entry »