Archive for November, 2016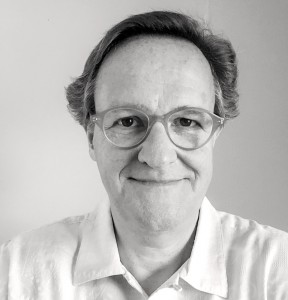 By Jan Oberg
These two top officials behind major US wars (Iran/Afghanistan and Vietnam/Cambodia/Laos) and regime change (against Allende, Chile) will speak at the first of a new event, The Nobel Peace Prize Forum Oslo, created by the Nobel Institute in Oslo. More here.
The leaders of the two institutions declare that they are proud to have succeeded in getting these two diplomats to Norway – and the media of course will be there. The event is sponsored by the California-based company InCircl – a marketing and mobile payment company.
The university rector is dr. med. and participant at Bilderberg world elite power group in 2011 Ole Petter Ottersen and you can write him at rektor@uio.no
These two experts on warfare and interventionism will – Orwellian style – speak about "The United States and World Peace After The Presidential Election".

This is the country that, since 1980, has intervened violently in Iran, Libya, Lebanon, Kuwait, Iraq, Somalia, Bosnia, Afghanistan, Sudan, Kosova/Serbia, Yemen, Pakistan, Syria, i.e. 14 Muslim countries. It has some 630 base facilities in 130+ countries. It has its US Special Forces (SOF) in 133 countries.
It has used nuclear weapons without apology and owns the second largest arsenal of nuclear weapons.
The US stands for about 40% of the world's military expenditures, is the world's leading arms exporter and has killed more people than anybody else since 1945. It's the master of (imprecise) drone strikes. It presently supports Saudi Arabia's bestial war on Yemen and conducts a military build-up in Asia and the Pacific planning, as it seems, for what looks like a future confrontation with China. And not with terribly positive results in its Middle East policies since 1945.
So with all these credentials, please tell us about world peace!
The U.S. should be seen as quite Read the rest of this entry »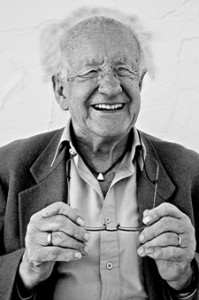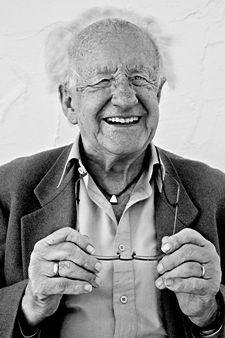 By Johan Galtung
"View" meaning not only a glimpse from above, but a position taken on the world on which the US electorate is now dumping Donald Trump.
That world is today basically multi-polar, maybe with 8 poles: 1) Anglo-America, 2) Latin America-Caribbean, 3) African Unity, 4) Islam-OIC from Casablanca to Mindanao, 5) European Union, 6) Russia more region than state, 7) SAARC from Nepal to Sri Lanka, 8. ASEAN, Australia-New Zealand. [See list of abbreviations with links to the mentioned organisations under the article]
And thre is the multi-regional Shanghai Cooperation Organization, SCO, with China and Russia, Islamic countries, India and Pakistan.
There is a waning state reality, smaller states being increasingly absorbed into regions.
There is a waxing region reality with the above eight; adding West Asian, Central Asian and Northeast Asian regions, maybe eleven.
There is a global reality based on IGOs, inter-governmental organizations, with the United Nations on top; TNCs, the transnational corporations, with the US-based on top so far; and INGOs, international non-governmental organizations, with religions on top.
Now, insert into all of that something concrete from William Blum's Anti-Empire Report #146 and his Rogue State.
From WWII, the USA has: Read the rest of this entry »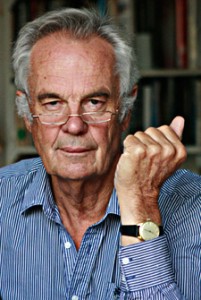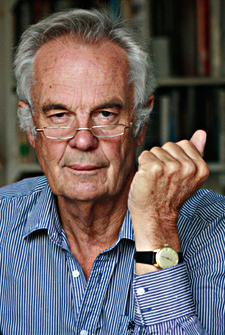 By Jonathan Power
Donald Trump is changing the right wing's economic spots. He is doing what Franklin Roosevelt did at the time of the Great Depression by increasing government spending – although it was the rearmament brought on by entering World War 2 that was an even more important factor in lifting America out of the doldrums.
He is following what Hitler did so successfully before World War 2 when he rebuilt Germany's economic strength with autobahns and industrial subsidies (not rearmament in the beginning, as is often said). He is walking in the footsteps of President Richard Nixon who when he changed course with a new economic policy said, "We are all Keynesians now".
John Maynard Keynes was the greatest economist who ever lived.
For reasons that were shameful, politicians have not listened to his advice as often as they should. The Germans, with their urge to austerity, have gone the other way, carrying (or pushing) nearly every European state with them, apart from Poland and Sweden which did not follow the herd and now have the best economic growth record of the last few years.
But Obama has certainly been Keynesian. Read the rest of this entry »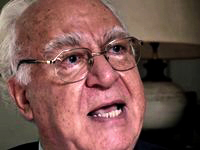 By Farhang Jahanpour
I have just spent a couple of miserable hours reading General Michael Flynn's and Michael Ledeen's book, The Field Of Flight. He will be President Trump's national security adviser. And, frankly, I don't know where to begin.
As someone who is opposed to the regime of the mullahs and would like to see the end of that regime through peaceful and democratic means, I truly cannot understand the reason for what one can call the irrational hostility and the depth of hatred of people like Flynn and Michael Ledeen towards Iran. Of course they are entitled to their feelings of hatred and hostility towards Iran and Muslims as a whole, but they are not entitled to their facts.
It is really amazing to see how without any concern for the facts Flynn jumps from one subject to another, Read the rest of this entry »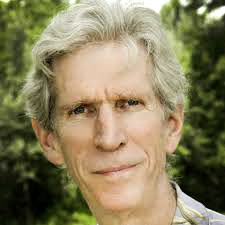 By Gareth Porter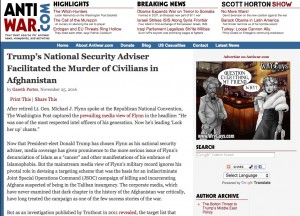 After retired Lt. Gen. Michael J. Flynn spoke at the Republican National Convention, The Washington Post captured the prevailing media view of Flynn in the headline: "He was one of the most respected intel officers of his generation. Now he's leading 'Lock her up' chants."
Now that President-elect Donald Trump has chosen Flynn as his national security adviser, media coverage has given prominence to the more serious issue of Flynn's denunciation of Islam as a "cancer" and other manifestations of his embrace of Islamophobia. But the mainstream media view of Flynn's military record ignores his pivotal role in devising a targeting scheme that was the basis for an indiscriminate Joint Special Operations Command (JSOC) campaign of killing and incarcerating Afghans suspected of being in the Taliban insurgency. The corporate media, which have never examined that dark chapter in the history of the Afghanistan war critically, have long treated the campaign as one of the few success stories of the war.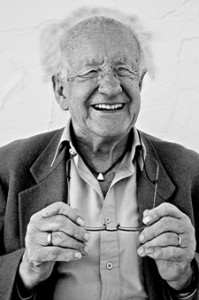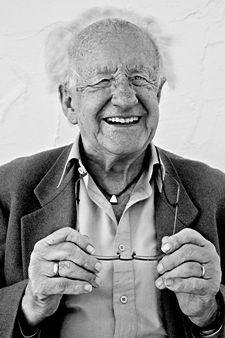 By Johan Galtung
International Sociological Association Prize
New School for Social Research, New York NY, 15 Nov 2016
The West, and Western sciences in particular, have a peculiar way of conceptualizing time; derived from two millennia Christianity.
Thus, in the civilizations of Hinduism, Buddhism, China and Japan, to mention some, time flows from eternity to eternity. In the West (and Islam is similar), there is a Beginning (Creation for the religious, Big Bang for the secular), and an Ending, the End Time (Armageddon for the religious, entropy, death, etc. for others).
In others, time flows from past into a possibly different future; in the West, the future is continuous with the past. In the natural sciences, "laws" from the past are automatically valid for the future; reality being as stable as the planetary system, the galaxy; astronomy being the model. The Creation has been finished, once and for all.
In the social sciences, the future is largely off limits, taboo; predictions are often discarded as "wild speculations". Extension of built-in trends into the future is permitted, but not forecasting with qualitative jumps. The underlying assumption is stable equilibrium, things have found their place and that's it. Thus, no forecasting of (early) modernity during the Middle Ages, let alone working for it.
That is in theory, but the practice is different. People design their individual careers – life trajectories – and have always done so. For collective life there is politics, designing future societies.
But the social sciences are not supposed to be in it. They approach past and present with Read the rest of this entry »
By Farhang Jahanpour
TEHRAN – Professor Farhang Jahanpour, a former senior research fellow at Harvard University, is of the opinion that many American voters viewed Donald Trump "as an outsider standing up against the establishment."
In an interview with the Tehran Times, Jahanpour also says, "Trump made use of some sensational and often contradictory slogans as a way of winning popular support."
By Jan Oberg
On PressTV on November 28, 2016
By Jan Oberg
– who speaks to PressTV about The Jungle camp in Calais and children gone missing since it was destroyed.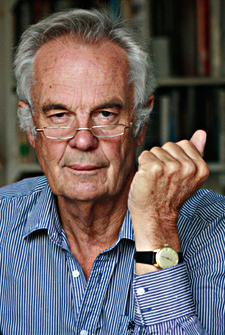 By Jonathan Power
November 22nd 2016
Trotsky, the one-time close comrade of Lenin, reportedly said, "You may not be interested in war but war is interested in you".
This is how it seems to have been with President Barack Obama when it comes to his policy towards Russia.
Having come to power with President Vladimir Putin open to a closer relationship after the aggressive pushing forward of Nato's frontier during the time of presidents Bill Clinton and George W. Bush Obama will leave the presidency with a state of hostility between the Russia and the US that most thought had evaporated once the Cold War ended in 1991.
Now, instead of a life time of peace and cooperation ahead of us, as was widely thought, we have Russia engaged in nuclear sabre rattling and the US expanding the frontier of Nato even further right up to Russia's border and trying to put the heat on over Russia's involvement in the upheavals in Ukraine, using economic sanctions.
Some observers talk about war between the West and Russia. Although this could not happen as long as Angela Merkel is Chancellor of Germany and France remains French it may be a "damned close-run thing" (as the Duke of Wellington was supposed to have said after victory over Napoleon at the battle of Waterloo).
It is up to President-elect Donald Trump Read the rest of this entry »