Archive for the 'USA' Category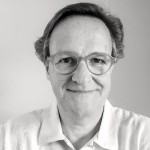 By Jan Oberg
Jan Oberg's comment on Chancellor Merkel's speech at the Munich security conference where she mentioned the duty Europe has to receive refugees and also reiterated that Germany will do its best to increase its military budget to 2% of its GDP.
Apart from this one can only get very sad and pessimistic when reading the comments underneath this sequence: Boundless hate against Merkel herself, racism, anti-Islam, anti-Semitism – and not one (of the first 70+ comments) on the issue of NATO, the risk of war or on what I brought up about the need for new, less militarist policies, less interventionism and better ways of handling the refugees.
Anger and hatred just under the surface, brought out mostly anonymously. No reasoning, just smear.
We still have a long long way to go in terms of public education…
Here the short video comment on PressTV where you can also see those comments.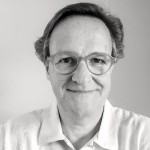 By Jan Oberg
On the occasion of NATO's defence minister meeting on February 15-16 discussing NATO, Ukraine, Crimea, Syria and the eternal threat images which are fake – with former Assistant Secretary of Defence of the United States, Mr. Lawrence J. Korb.
I'm afraid he got some stuff wrong such as the establishment of NATO and whether or not Kosovo is part of the Balkans.
He also believed that NATO's 1999 bombing of Serbia-Kosovo had a UN Security Council mandate.
Enjoy those small moment and the rest where I am trying to present some more general thourght on why the whole NATO philosophy is outdated – the only point where I agree with President Trump…

Media experience and policy
Lots of people in the debate seem to believe there is something strange about being in the "propaganda" media of "enemies of the West" – read the global Iran's PressTV and Russia's Russia Today.
What they don't seem to have acknowledged is that tons of Westerners are being interviewed and do commenting (like myself for years) at these media. Here is Mr. Korb with me at Iran's international TV channel.
What they also don't know is something I am sorry to report: I've met attempts at manipulation and "editing" and censorship with a series of Western mainstream media, not the least in my native Denmark, but I have not experience any of that even once with Russia Today and PressTV. Very decent professionals!
So much for the free press and for the propaganda channels. My personal problems is, which is which?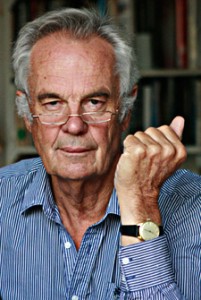 By Jonathan Power
February 7th. 2017
So what does President Donald Trump think about Nato? Twice during his campaign he rubbished it publically, saying it was "obsolete". Yet earlier this month when he met the UK's prime minister, Therese May, it was all hunky dory. He told her he supported Nato 100%.
There are some – a few – influential people who have argued that Nato is indeed obsolete. One of these was William Pfaff, the late, much esteemed, columnist for the International Herald Tribune. Another is Paul Hockenos who set out his views in a seminal article in World Policy Journal. Their words fell on deaf ears.
President George H.W. Bush saw it differently and wanted to see the Soviet Union more involved in Nato's day to day work. President Bill Clinton had another agenda – and one that turned out to be a dangerous one, triggering over time Russia's present day hostility towards the West – to expand Nato, incorporating one by one Russia's former east European allies.
His successors continued that approach with Barack Obama at one time raising a red rag to a bull by calling for the entry into Nato of Ukraine and Georgia. Read the rest of this entry »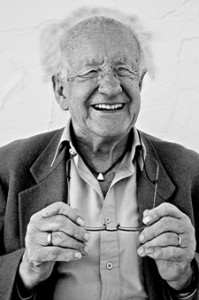 By Johan Galtung
Attacking the Affordable Care Act; the "global gag rule" against abortion; the federal regulation and hiring freeze; canceling the TPP; restarting the Keystone XL and Dakota Access Pipeline; limiting entry with the Mexican Wall; the 90-day travel ban on seven countries; more undocumented people prioritized for deportation; no federal funding for cities refusing to cooperate; communications blackout from federal agencies; Guantánamo torture continued:
What does it add up to?
A very strong white state centered on a president with absolute power and control over life (birth) and death (care) of the citizens. Not regulating police racism. So far, no order on the military.
Fascism? Too early to say; but in that direction. It opens for questions about the inner workings of Donald J. Trump. Who is he?
A Johns Hopkins psychologist sees Trump suffering from "malignant narcissism". A Norwegian historian, Öystein Morten, in a detailed analysis of Norwegian king crusader Sigurd Jorsalafare (1103-1130) – clearly crazy – has a Norwegian psychiatrist diagnose him as suffering from "bipolar depression", manic-depressive. Is Trump only manic?
This column early on saw Trump as suffering from "autism", living in his own bubble, speaking his babble with no sense of reciprocity, the reaction of the other side. The column stands by that.
However, this column drew a line between his words and deeds; denouncing his rhetoric as grossly insulting and prejudicial, but pinning some hope on his deeds. Wrong, and sorry about that. After one week, Trump clearly means every word he says, and enacts them from Day 1; even what he once retracted in a New York Times interview. Read the rest of this entry »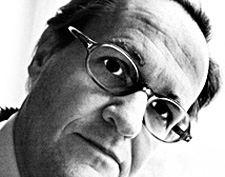 By Jan Oberg
Here is the background to an interview in which I question the validity of the opinion poll that President Poroshenko refers to as an argument for holding a referendum on NATO membership for Ukraine.
There are strong indications that it is a commissioned research, financed by neo-cons at the International Republican Institute, IRI, in the US of which Kiev mayor and Poroshenko ally, Vitali Klitschko is member of the international advisory board. IRI is funded by, among others, USAID and the National Endowment for Democracy (NED) which is believed to be close to CIA.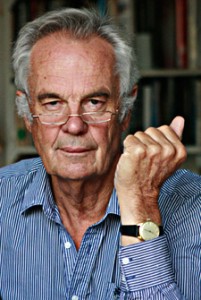 February 1st 2017
In a press conference last week President Donald Trump said he believed in the worth of torture but then added most surprisingly that using it wasn't going to be his decision. It would be decided by the Secretary of Defence, General James Mattis, who, as Trump said, is against torture.
Three years ago the US Senate Intelligence Committee published a summary of a thorough report on the recent American use of torture. Its chairwoman, Dianne Feinstein, said the 6,000 page report is "one of the most significant oversight efforts in the history of the US."
The report showed that the CIA did not provide accurate information on torture to Congress and also provided misleading information. The report also concluded that the CIA impeded effective White House oversight and decision-making. While the report was being prepared the CIA penetrated the Senate Committee's computers, arousing the fury of its members.
Bush and and his vice-president Dick Cheney were deeply involved in initiating the torture program. The Administration claimed that the waterboarding 183 times (the dipping of the head in water so that the prisoner feels he is drowning) of Khalid Sheikh Mohammed, the 9/11 mastermind, led to the foiling of a terror plot against Los Angeles's Library Tower. But the Senate report concludes that the information could have been learnt without using torture.
The report's primary focus is on discerning whether the use of torture gained valuable intelligence. It concluded that it did not.
When President Barack Obama was elected he swiftly moved to ban waterboarding and other torture techniques. However, he refused to authorize a full, in depth, Justice Department investigation which, if it had taken place, would doubtless have pointed a finger at Bush and Cheney.
In the UK it is alleged that Prime Minister Tony Blair Read the rest of this entry »
The Dismal Cartography of the Pre-Fascist State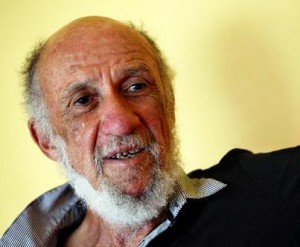 January 25, 2017
Points of Departure
Listening to Donald Trump's inaugural speech on January 20th led me to muse about what it might mean to live in a pre-fascist state. After reflecting on key passages and conversations with friends, I came to the view that all the elements were in place, although set before us with the imprecision of a demagogue.
Yet I do not doubt that there are many ideologues waiting in the wings, perhaps now comfortably situated in the West Wing, ready to cover the conceptual rough spots, and supply an ideological overlay, and add the semblance of coherence.
Considering the daily outrages emanating from the White House since the inaugural jolt, the coming years will be rough riding for all of us, with many cruelties being readied for those most vulnerable.
Of course, the Woman's March on January 21st was temporarily redemptive, and if such energy can be sustained potentially transformative. It is odd to contemplate, but there just may be tacit and effective cooperation between the national security deep state and a progressive populism converging around their divergent reasons for being deeply opposed to the shock and awe of the Trump presidency. Trump may invent 'alternative facts' to restore his narcissistic self-esteem, but when it comes to program he has sadly so far been true to his word! This alone should encourage a unified, energetic, and determined opposition. If the Tea Party could do it, why can't we?
The Pre-Fascist Moment
First, it is necessary to set forth the case for viewing Trump's Inaugural Address as a pre-fascist plea:
1) Locating power and legitimacy in the people, but only those whose support was instrumental in the election of the new president; the popular majority that were opposed are presumed irrelevant, or worse;
2) Denigrating the political class of both political parties as corrupt and responsible for the decline of the country and the hardships inflicted on his followers;
3) Presuming mass and unconditional trust in the great leader who promises a rupture with the past, Read the rest of this entry »
Comment by Jan Oberg on PressTV's Top Five
This is nothing new, the US has used it all the time. But isn't it tragic that almost 70 years after torture was prohibited in the Universal Declaration of Human Rights, we see 141 countries still using torture – according to Amnesty International.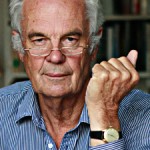 By Jonathan Power
January 24th 2017.
The great flaw in ex-president Barack Obama's record was his policy towards Russia. Going against everything he had said and written about before he became president, one action after another antagonised the Russians – his early proclamation that he wanted Georgia and Ukraine in NATO, his de facto coalition of convenience for a crucial couple of days with the anti-democratic, anti-Russian, neo-fascist, demonstrators in Ukraine, the further expansion of NATO, despite an earlier promise not to, made by President H.W. Bush, to the Soviet president, Mikhail Gorbachev, and his inability to cooperate with the Russians and Iranians over Syria.
No wonder the Russians are reported to be delirious that Donald Trump is now president, a man who has said nice things about Russia's President Vladimir Putin.
If the two meet sometime soon maybe there will be an end to this unnecessary hostility. The Moscow-Washington relationship is the most important political issue in the world and this may well be the last chance to get it right.
Russia and the US have never fought each other in the 200 years of their relationship. Russia aided the North during the Civil War and sent warships to prevent England and France supporting the confederacy. During the World Wars the two were close allies.
However, they came near to catastrophic war during the Cold War when Russia armed Cuba with nuclear weapons. This will never happen again. It chilled the blood down to zero on both sides. But one can imagine limited armed clashes on the Estonian-Russian border, nuclear sabre rattling, a more intimate alliance between China and Russia, an urge to sabotage, as was done during the Cold War, any diplomacy or interventions made by the other and a continuation of both countries keeping their long-range nuclear weapons on hair-trigger alert.
Under H.W. Bush post-Cold War relations got off to a good start. Nevertheless, the US treated Russia as a defeated nation that could be taken advantage of. Read the rest of this entry »