Archive for the 'Uncategorized' Category
By Sharmine Narwani
Commenting on President Trump's visit and arms deal with Saudi Arabia, proxy wars and an Arab NATO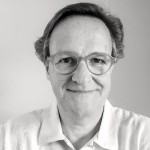 By Jan Oberg
The role – again – of marketing companies in selling wars
Few wars have been so thoroughly media-managed and marketing-loaded as that on Syria. No wonder arms deals are too – otherwise citizens around the world would protest loudly that their tax money is spent on destruction and more destruction and all the promises of the past that this – or that – arms deal will increase security and peace in the world have turned out to be fake information – disinformation – and an integral part of what can only be termed "fearology" by governments against their own people.
One must therefore welcome Russia Today's excellent research by Alexey Yaroshevsky also on this dimension.
This report is high-speed but listen carefully to it as it points out two US companies associated with this deal and US-Saudi relations with questionable image – a report that also highlight to some extent the roles of both Bill and Hillary Clinton in all this: the Qorvis MSLGroup and Burson-Marsteller.
In passing one cannot but deplore that it is Russia Today, not its Western peers, that does the research on the role of PR and marketing firms.
NATO in Gulf with Denmark as a liaison?
Back to NATO in Kuwait and what it may mean.
Here is what the United Arab Emirates' daily The National reported on January 24, 2017. Interestingly, Kuwait, Qatar, Bahrain and the UAE are members of ICI – the Istanbul Cooperation Initiative – while Saudi Arabia and Oman plan to join. This is exactly the coalition we have mentioned above.
Three days later the same sources quotes the Danish ambassador in the UAE: "Nato officials are expected to visit in coming months after the Danish embassy in Abu Dhabi becomes the country's go-between with the bloc, said Merete Juhl, the Danish ambassador. Read the rest of this entry »
By Jan Oberg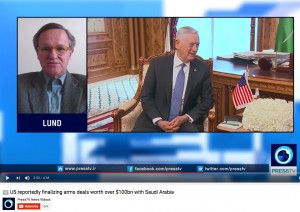 New US arms export deal with Saudi Arabia, worth US$ 100-300 billion – and Saudi Arabia is already the 3rd or 4th largest military spender on Earth. Alone it is 5 times larger than Iran and the Gulf Cooperation Coouncil 10 times bigger.
Is this for a future smashing up of Iran and Syria? With Western aid? And what does NATO do in Kuwait and the United Arab Emirates, the latter coordinated by Denmark's ambassador there, Ms. Merete Juhl?
And Arab wing of NATO?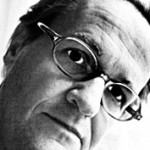 By Jan Oberg
It's soon 16 years ago when the invasion of Afghanistan took place – October 7, 2001 or 10/7, a date no one remembers like 9/11.
And Afghanistan had nothing to do with the terrible attack on September 11, but had to be punished anyhow. Out of proportion, no proportionality.
Now there are discussions about increasing the troop level again. What if someone reasonable intellectual asked the questions: What is it we are doing wrong?
So, I ask for heuristic – provocative – purpose: What would be left of US foreign policy if that country did not have weapons?
And I offer a short answer.
By Jan Oberg

"The Debate" on April 16, 2017 with Richard Millett and Jan Oberg illustrates quite well two distinctly different perspectives on conflicts in general and Syria in particular.
Its focus is on the difference in media coverage of the terrible events in Khan Seykhoun and al-Rashideen but there is much more to it.
I'll keep on struggling for the conflict and peace perspective against the violence perspective that sees black-and-white only and continues the seemingly eternal blame game – and thus legitimates more, rather than less, warfare.
Happy if you care to share and continue the – meta – debate!
By Jan Oberg
With this sad event we introduce TFF Live on Facebook.
You'll find the original on Jan Oberg's public page here and that is where you can best comment on it and share it (only if you are at Facebook).
Or comment below here.
By Jan Oberg
On Iran's PressTV
March 4, 2017
A personal pledge provoked by the debates about Syria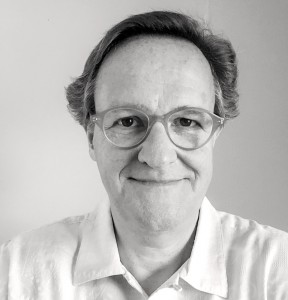 Summary
About 95% of all debates about conflicts and war that we see in politics, mainstream media, the Internet and social media focus on the violence, who uses more or less of it and who is, therefore, the evil party.
This approach places direct violence – such as human rights violations, killings, bombings etc. – in the centre of the attention and that is unfortunate because violence is always only a symptom. I call this the simplifying or reductionist approach; invariably it has populist connotations too and usually ends up in mud-slinging.
I argue in this analysis that this reductionist approach is counterproductive and that – because of the defining characteristics of these debates – the underlying conflicts/problems that cause the violence are never in focus and that no international complex conflict can be explained even rudimentarily by asserting that one single individual's personality or behaviour is the root cause, the problem or the conflict itself.
Secondly, I explain what makes the reductionist approach so typical and 'natural' in the eyes of Westerners. We have to be aware of the deficits of this entire approach to conflict which, I argue, is also related to Western ways of thinking, including Christianity. (You may jump this section if you are more attracted to practical implications than to philosophy).
The third section deals with the conflict and peace approach as an alternative – arguing that only through that can we arrive at the necessary dimension: How can the violence stop and how can the conflicting parties change their perceptions, attitudes and the problem/conflict that stands between them so that peace can unfold. Like the science of medicine, it has a focus on the disease and we do a Diagnosis, Prognosis and Treatment by finding the root causes rather than just treating symptoms.
Finally I make the pledge to never again participate in discussions within the reductionist discourse of the violence and who-is-good-and-who-is-bad. I will spend my energy, instead, on the constructive conflict and peace approach that is also the only one that will benefit the innocent victims in conflict zone, the people who have never even thought of taking up arms.
In short, it is a refusal to let the violence and 'evil' individuals take centre stage in any discourse and instead look at problems and their resolution together with peace-building and thus – Gandhian style – let non-violence and peace-making by peaceful means take centre stage:
Since this author is a peace and future researcher, I shall no longer participate in any discussion or debate about a conflict or war in which the main focus is on the direct violence and one or more participants point out that they know who the bad guy is and seek to frame or place me on this or that or the other side.
Under "PS" you'll find my four-part view on matter of justice which of course is part and parcel of peace-building.
• • •
I've experienced it repeatedly over the last good 20 years, since the bad old days of Yugoslavia's dissolution wars and I see it now, only more viciously, in the discussions about Syria in the old media as well as the social media:
If you are not clearly supporting party A to a conflict you must be a supporter of B.
From that follows:
Since I am in favour of the good guy A, you are a bad guy because you side with B (or don't side with A).
This approach can be categorised as simplistic and reductionist. It prevents an understanding of what a conflict is about and hinders peace thinking and proposals.
It also amounts to legitimating more war.
This approach is wrong and counterproductive because invariably it:
1) builds on the assumption that there are only two sides in a conflict; that is never the case in complex international conflict;
2) builds on the either/or fallacy that you must be pro-B since you are not pro-A, overlooking the simply fact that one could also sympathize with party C and/or M and/or V; alternatively that all participants behave in such a manner that you sympathise with no one;
3) focuses on parties, or actors, and not on the underlying problems that make the parties fight each other;
4) satisfies people's more or less narcissistic need for being right and being confirmed as being morally superior – irrespective of whether or not they understand the issues;
5) builds implicitly upon the assumption that the two parties represent Good and Evil and that all of the good ones are on one side, all of the bad ones on the other;
6) creates endless, sterile debates Read the rest of this entry »
By Jan Oberg
I shot this simple video out of the window on December 13, 2016. I wonder about Aleppo and say #keepfocusonaleppo

© Jan Oberg 2016
Here in the Sheikh Najjar Industrial City outside Aleppo lived and worked 40,000 people. It had 50% of Syria's industrial capacity.
Today – after the occupation by Western-backed militants and terrorist groups, this is what is left.
I wonder why the Syrian government did not destroy this industrial city between 2000 and 2012. We are told that all this destruction is caused only by that side and the dictator kills his own.
I wonder where the terrorists used the weapons and spent the money they got from NATO countries – Turkey in particular – Saudi and Qatar since they did not do any of this here – according to Western media and the White Helmet reporters and a series of humanitarian organisations.
I also wonder where the Western left is? Solidarity with the workers who lived here?
No many among them defend this and want to arm this or that group even more.
The more I study, the more I wonder.
And something doesn't seem right.