Archive for the 'Johan Galtung' Category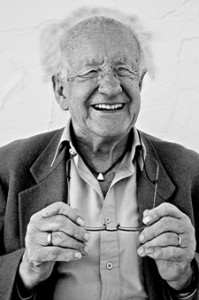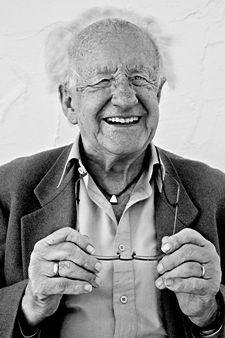 By Johan Galtung
Editorial #500
TRANSCEND Media Service & TFF Associate
We made it! Five hundred Mondays [from 3 Mar 2008] has Antonio from Brazil-Portugal posted an editorial by me from Norway and the world – sometimes with a coauthor. With the good support of the other members of our editorial committee, Malvin Gattinger from Germany, Naakow Grant-Hayford from Ghana and Erika Degortes from Italy. THANKS!
Five hundred times have I had the challenge of exploring what the UN wisely calls a "situation" – unlike me, avoiding the word "crisis". Five hundred times have I tried to follow what I absorbed from when I was 2 years old at dining tables listening to my physician father and nurse mother–daughter of the director of health care in Norway–the program implicit in the three magic words Diagnosis-Prognosis-Therapy. DPT.
Five hundred analyses of something problematic to put it mildly; five hundred efforts to forecast, foresee what will happen if we do nothing, and five hundred efforts to end creatively with a proposal.
The editorials seem to have been widely read, particularly in the old superpowers, USA and USSR, today mainly Russia. Since most of them have been about something geopolitical, perhaps these two are the most geopolitically minded, trying for a long time to run the world. It could also be that they are simply the most literate in world affairs.
Anyhow, maybe I would have liked to have seen more readers from the new superpowers, China and India; not middle-sized like the old ones, but 37% of humanity. Hopefully more at peace than not.
And one bigger than even China: Islam, 1,650 million Muslims.
It has been a fascinating weekly challenge. Scanning the world for what is new, projecting a DPT on the wall, or the screen rather. Read the rest of this entry »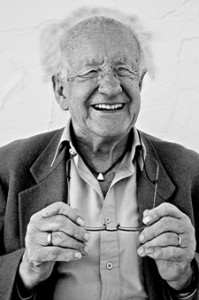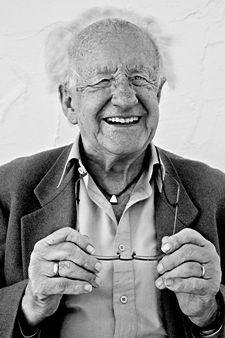 By Johan Galtung
Liu Xiaobo passed away. What is the – not so hidden – truth about him?
Answer: His speeches and writings show enthusiasm for the 100-year English colonization of Hong Kong, wishing 300 years colonization of China, celebrating the US war in Afghanistan, hoping for atomic weapons. He got the Nobel Peace Prize for democratization of China, had the freedom of speech, but the prize communicated as a provocation. The prize could easily have been given to their Charter, not to Liu Xiaobo.
Norway's security – what are the threats?
Answer: Given the location, an invasion by USA or Russia to prevent the other from doing so. The situation is reminiscent of the threat from England, Germany and USSR to prevent one of the other from doing so in 1940; what happened was England and Germany violating Norwegian neutrality, fighting a battle on Norwegian territory. USSR nothing till they fought German troops in the extreme North losing more soldiers to liberate Norway than Norway during the war, stopping when the Norwegian government in refuge in London told them to do so, thereby making it possible for Germany to destroy Northern Norway.
Norway's defense today – what is the story?
Answer: A one-sided offensive capacity directed at Russia for a first or second strike, the coast and inland defenseless with 248 of 249 districts ("Heimevernet", home land defense) incapable of their job.
Why Russia as Chosen Enemy; the real story, the alternatives? Read the rest of this entry »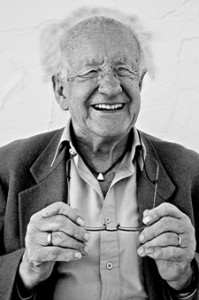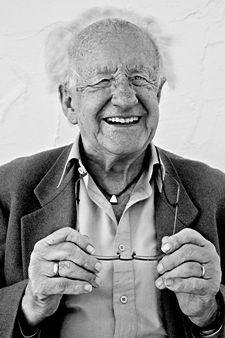 11 September 2017
A world map shows the West is big, from the Atlantic to the Pacific oceans, from the Arctic Ocean to the Mediterranean-Black Sea-Russian border; but not that big. However, that is only Europe. Add Anglo-America, USA-Canada, from the Pacific to the Atlantic oceans, from the Arctic Ocean to Mexico. The West is huge, enormous.
It covers geographically the Northern Arctic and temperate zones.
It houses religiously the three Christianities, much of Judaism, but not Islam. Muslims and all others count as minorities, here and there.
It is the seat of another major faith, Enlightenment: humanism-liberalism-marxism-nationalism-statism-capitalism-regionalism.
It is the seat of the major IGOs, NGOs and TNCs in the world.
It identifies West as "developed", and Rest as "developing".
West has attacked, invaded, conquered, colonized almost all the Rest of the world (China only partly, Japan only recently, from 1945).
The overwhelming majority of wars are intra-West, or West-Rest. Read the rest of this entry »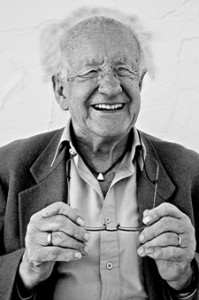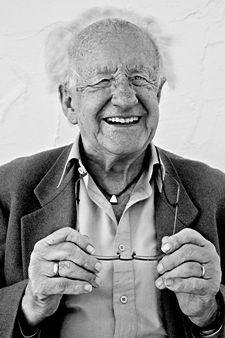 By Johan Galtung
"Pentagon Study Declares American Empire Is 'Collapsing,'" is the title of an essay by Nafeez Ahmed, analyzing the study.
Sounds interesting. His subtitle: "Report demands massive expansion of military-industrial complex to maintain global 'access to resources'". Sounds familiar.
Using excerpts from the Pentagon study made by Nafeez Ahmed, and deeply grateful to him, here are our comments.
Based on some work in the field – The Decline and Fall of the US Empire; And Then What?, TRANSCEND University Press, 2010 [i] – Pentagon is a key institution in the USA, next to the White House-Congress-Wall Street. How it sees its own role in the USA and in the world is of primary importance to understand where USA is heading. Read the rest of this entry »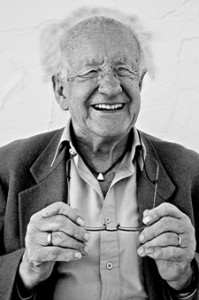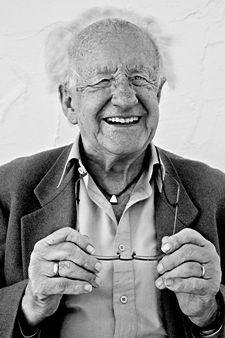 By Johan Galtung
Lecture notes at the Hardanger Academy for Peace Development and Environment
30 Jul 2017
These are the goals of the United Nations; the Hardanger Academy in little Jondal, Norway (population ca.1150) made them three foci.
The problem arose: what do they have in common? Are they three aspects of the same thing? If so, what is that "thing"?
Four ways of trying to answer have been identified and explored. Four because of four ways of approaching social reality, through:
• actors, with intentions-capabilities-contexts, with their needs;
• culture, defining the true-good-right-beautiful-sacred;
• structure, the patterns of individual and collective interaction;
• nature, evolving to higher complexity, with diversity and symbiosis.
All four have surfaces and deeper aspects. The surface aspects are conscious, can be articulated and communicated. The deeper aspects are repressed into the subconscious as inconvenient, too obvious or simply unknown. They can be "conscientized" (Freire), or simply be learnt. Read the rest of this entry »
17 July 2017
By Johan Galtung and Antonio C. S. Rosa
TRANSCEND Media Service
Like the feminist revolution, this one may be said to have originated in USA. The two are related. There is a long, painful history. From use and abuse of women, also inside marriage, for male sexual satisfaction only, still going on. To an awakening, realizing that there is female sexuality, maybe a little different, maybe with several orgasms rather than a big one.
Kinsey played a major role. Very solid, very empirical, vast, comprehensive, fought by some churches and no doubt by some patriarchs. But science prevailed.
Before that, another half of humanity, exactly "the other half" in the English sense of lower class, had been accorded another sexuality, but raw, brutal with rape across class and race borders as expression. Middle-upper class white husbands lived for centuries with a-sexual women whose virtue was threatened by lower class-race males, very fearful that their wives might actually want it. While they themselves raped, forced their wives to sexual submission, and lawfully so, even protected by the Bible (I Corinthians 4:34-35).
The last decades evened the images of sexuality across gender, class and race borders to one humanity in sexuality, with rights to fulfillment and duties to solidarity, compassion, consideration. At the same time, the steps from awareness of a somewhat different but vibrant–literally speaking–female sexuality to other sexualities became easier, even to LGBTQI-lesbian, gay, bisexual, trans-gender, queer, intersex and to ideas of male-female as yin-yang of sexuality with male only, female only, neither male nor female, both male and female, articulations.
The whole sexual landscape became more diverse. The idea of what is normal and natural expanded. No doubt increasing social gender, class and race tolerance, mobility and equality played a major role.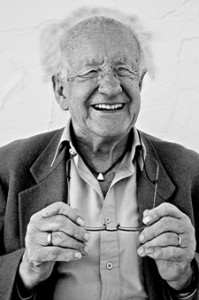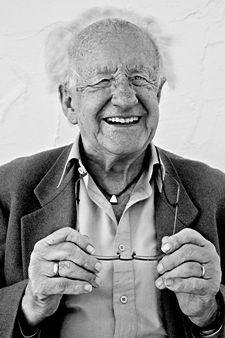 By Johan Galtung and Malvin Gattinger
Let us start with an example.
The senior author bought an apartment in a nice housing complex in the little town of Manassas, Prince William County, half an hour from the center of Washington DC. There was a little center with an office and a small staff always there, and a meeting room that could be let was also used for the annual general assembly of house-owners.
And most importantly, a competent service man who could handle all big and small problems that arise in an apartment on permanent call.
The complex was for all practical purposes a cooperative.
There was a monthly fee, of course. But the usual criterion, Q/P, Quality/Price, here Services/Fee, was more than well satisfied.
Enters "modern" business, exactly under that heading, as if "modern" can exonerate business from anything.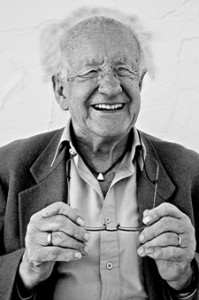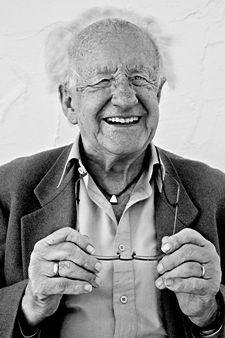 By Johan Galtung
3 July 2017
There are many of them – of different kinds – in world geography. We can try to identify the characteristics of their peacefulness.
Or we can start by identifying belligerent societies and then see peaceful societies as their negations. Let us try this one first.
Belligerent societies have a track record of violence across border, on the territory of others, often invoking "defense"– preventive, pre-emptive, proactive. For that they need weapons, arms, as an army or not. And the weapons, with their carriers, must be long range, offensive, to work across borders, inside another society.
By negating, we get three characteristics of peaceful societies:
1) having only short range defensive weapons for defensive defense;
2) having no weapons, arms, at all, nor the capacity to make them;
3) having a track record of no war, no attack across borders.
Comment:
No. 3, no track record, is no guarantee for the future.
No. 2, no arms, is no guarantee they cannot start making or importing.
No. 1, defensive defense, is no guarantee against longer range arms.
Peaceful societies may change? Yes, so may belligerent societies. They may stop attacking others, abolish their army (Costa Rica) or not get one–about 30 societies–or have defensive defense (Switzerland).
Have a look at the world: about 200 societies, countries, states. There may be border skirmishes, but attacks are rare. One reason: very few can afford submarines, ocean navy, tanks, bombers, missiles. An army only to defend the borders – the inland with militia – and if occupied non-military defense–rooted in doctrine to be credible, costs less.
Most countries practice offensive defence unwittingly.
The [1]->[2]->[3] scenario is a good peaceful society policy.
However, look at another approach. Read the rest of this entry »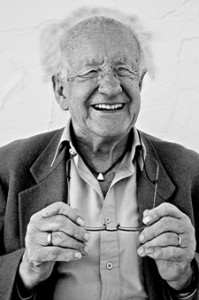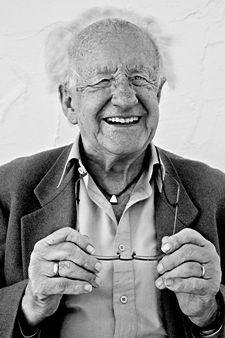 West of Jondal is Torsnes, named after the Nordic war god Thor with his Hammer, a center of the Viking era from 800 to 1050, only 250 years. Why so short? Successful with raids and colonization–Gardarike in Russia, Iceland, Greenland, Vineland in Canada. And then: fini. Why?
Because they had no future. Evil Lóki had killed Good Baldur–next to Torsnes is Belsnes=Baldursnes. They were doomed. Enters Christianity with Evil Satan and Good God, restoring hope. The end.
The Soviet Union Empire had no future: Communism was undefined. Enters Orthodox Christianity–Putin is a true believer–hope restored.
The United States Empire has no future: "allies" refuse to fight US wars and US capitalism increases inequality with reduced growth. Enter Campaigner Trump 'Making America Great Again' by buying-hiring American; President Trump making America isolated, violent, unequal–an autistic, psychotic, narcissistic, paranoid in a psycho-pathological exceptionalist, us-them paranoid state. A perfect fit for the worst.
2050 is only 33 years ahead; 33 years back is Orwell's 1984. Much happened.
The Berlin Wall collapsed in 1989; the Soviet Empire, Soviet Union and Communism followed. The US Empire declined, former clients refused to fight US wars, but not EU wars; eroding NATO.
The Cold war, threatening humanity with a nuclear arms race that in a hot war could obliterate the planet, melted away with a whimper.
China's incredible growth, also in world presence, from the Deng Xiaoping revolution in 1980, has been mainly within that period.
The attack on Muslim countries by a "US-led coalition" and the reaction by Al Qaeda and the Islamic State-Caliphate: in that period.
All over the world regionalization, ELAC-Economic Commission for Latin America and the Caribbean, African Unity/Union, EU, ASEAN; most states being too small, civilizations blocking for a world state.
All over the world non-dominant nations asserting themselves.
And all over the world, inspired from USA, women emancipating.
A new world, in only 33 years of rapidly accelerating history with another new world in the next 33 years. Some forecasts, using Western identification of units-variables prolonging trends and Daoist identification of holons-dialectics, forces-counterforces, yin/yang; to catch both continuous change and the discontinuous, jumpy changes.
Development, defined as satisfying basic human needs by lifting the bottom up; reduction of inequality can be achieved before 2050. The idea of food-water, clothing-housing, health-education for all has arrived and been well received (maybe not in the USA); one formula being the last two free, the first four subsidized with monthly cash to buy. Homo sapiens being homo faber and homo ludens, productive and playful with lifelong support, not lifelong struggle for sheer survival.
True, ground and river water are scarce but ocean water is not, obtainable by boiling with parabolic mirrors, capturing the vapor.
Environment, defined as satisfying basic nature needs, diversity and symbiosis. Fighting CO2 omission, a bilateral relation for a very complex reality, is much too simplistic, fighting CFCs destroying the ozone layer and symbiosis, strengthening the diversity of biota and abiota beyond using only renewable resources make good sense.
Individuals stop smoking if they attribute death from lung cancer to smoking. A catastrophe attributed to insulting nature's needs may elicit remedial action from collectivities. Likely to happen, but better pro-actio than re-actio. A key: the darker the earth the more heating by solar energy; cities are darker than villages. Therefore, move out from big cities ruled by elites to small local units ruled by people.
Peace, defined negatively as absence of parties being bad to each other, and positively as parties being good to each other–at the mega-macro-meso-micro levels–depends on ability to solve underlying conflicts and to concile underlying traumas–possibly increasing.
Forecasts for twenty cases spanning the world and the levels: Read the rest of this entry »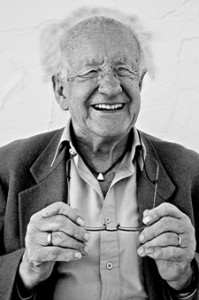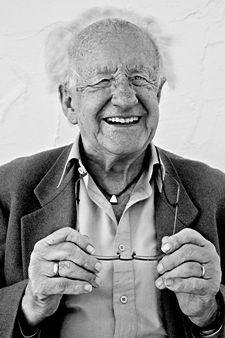 By Johan Galtung
It is amazing. The United Nations have decades, years, weeks and days, dedicated to more values, goals and concerns than most of us are aware of. Compare it to nation-states usually with only one day, their day, their national day, celebrating nobody but themselves.
Maybe the UN overdoes it, that one decade flows into the next without leaving more than some verbal traces?
But that is not the UN's fault. The accusing finger points at all of us; what did you do when the world's conscience called on you?
Let us start with the Decades:
1960s: First UN Development Decade
1970s: Second UN Development Decade
International Decade of Ocean Exploration
Disarmament Decade
Into the 1980s: Decade to Combat Racism and Discrimination
United Nations Decade for Women
Transport and Communication Decade in Africa
1980s: Drinking Water Supply and Sanitation Decade
Second Disarmament Decade
Third UN Development Decade
Into the 1990s: UN Decade for the Handicapped
Development and Disarmament, Women and Race, the Handicapped are top concerns for most of us. Why? Among other reasons, due to the UN Decades admonishing media, all, to pay attention think, speak, act.
We are not born with these concepts and concerns, we are born with concern for ourselves and our nearest. The UN broadens that, and has learned one basic of communication: repeat, repeat–and then repeat!
Ocean exploration, transport and communication in Africa, water and sanitation focus on resources to promote concepts and concerns. Indispensable and we have to be reminded.
Let us proceed to the names of the Years.
There are many of them:
Geophysical Year, World Refugee Year, Health and Medical Research Year, World Seed Year, International Cooperation Year, International Years of the Quiet Sun, International Monument Year, International Tourist Year, International Rice Year, Year for Human Rights, International Education Year, Year for Action to Combat Racism, World Population Year, International Women's Year, International Anti-Apartheid Year, International Year of the Child, Year of Solidarity with the People of Namibia, International Year for Disabled Persons, World Communication Year, International Youth Year, International Film Year, International Year for Oral Tradition & Folk Music, Year of Peace.
Some are repeating the decades, most are different, new, and often specifications. There are good reasons for all of them; moreover, the formulations generally point forward to some solution.
Compare that to how we are inundated with commercial propaganda, making us aware of products, but more for the benefit of the provider than the consumer, often packed with lies, and no right or means to challenge.
Each year is an invitation to think, sit down and discuss, to act. And many do, with the network of UN Associations backing the efforts.
Weeks:
21-27 March: Solidarity with people fighting racism-discrimination. Read the rest of this entry »