Archive for the 'Jonathan Power' Category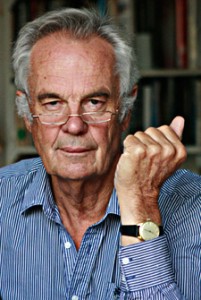 By Jonathan Power
The result of the first round of the French presidential election has given the Euro-pessimists a knock over the head. About time too.
The European Union is not going to face break up. Big crises come but they also go. The Euro currency crisis was not dealt with as well as it should have been – austerity was the policy of the long way round – but it passed.
The great immigration crisis has been contained and the number of would-be refugees has fallen sharply.
The British say they are leaving, but how the biggest political paradox of my lifetime will be squared remains to be seen – a parliament with a majority of its members in favour of staying in Europe but with a government trying to get out as fast as it can with the support of most MPs of the two largest parties.
Moreover, there is another quite counterproductive consequence of Brexit – pushing Scotland to break from the United Kingdom. Leaving big, grand, Europe to become a truncated little England makes no sense at all. When the penny finally drops I expect the UK to reverse course on Brexit – or to disintegrate.
With or without Britain the EU will remain the world's best example of political unity. Peoples who have fought each other for thousands of years no longer do. No other part of the planet is so Read the rest of this entry »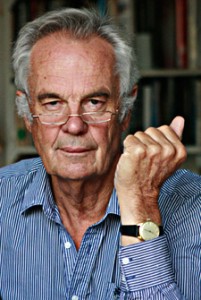 By Jonathan Power
April 18th 2017.
There are 29 states which have at one time or another set about becoming nuclear weapons powers or have explored the possibility. Most have failed or drawn back. Only the US, Russia, France, UK, China, India, Israel, Pakistan and North Korea have crossed the threshold. Only the first five have long range, nuclear-tipped, missiles. North Korea wants to walk in their footsteps.
The common belief that when a state has decided to do so it goes for it as fast as it can is wrong. Sweden, Japan, Algeria, Australia, Italy, Yugoslavia, West Germany, Egypt, Iraq, Switzerland, Syria, Brazil, Argentina, Taiwan, South Korea, Norway, South Africa, Pakistan and India all sought to acquire nuclear weapons but their pace and commitment were different.
In the end all but Pakistan and India became convinced to kill their programs off. For many years Indian leaders, unconvinced of their value or of the morality of use, stalled the urge of nuclear scientists to step up the pace of research and engineering.
Nuclear weapon possession is usually counterproductive. Vipin Narang, in Harvard's "International Security" has shown that "on average, states pursuing nuclear weapons face more armed conflict".
In the case of the US and the Soviet Union (now Russia) it led to an arms race that enabled each side to blow up each other's civilization not just once but many times.
North Korea is today's hot potato. Clearly the regime is moving things forward just as fast as it can. But in past years – during the administrations of Presidents Bill Clinton, George Bush and Barack Obama – North Korea was prepared to compromise. Read the rest of this entry »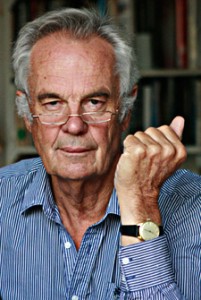 By Jonathan Power
April 11, 2017
Are our governments economical with the truth, if not maliciously misleading? Do governments the world over lie? Of course yes, because there are always occasions when realpolitik appears to demand it.
Most recently, many are arguing, we have seen an attempt to obfuscate the truth when President Donald Trump ordered missiles to be fired at an airbase in Syria in, he said, retaliation for an attack using sarin gas by the Syrian government on unarmed civilians. Critics blame the rebels.
I'm no chemical weapons expert but an hour chasing links on Wikipedia has taught me that making sarin gas without enormous scientific expertise and without a sophisticated manufacturing set up is not easy. Indeed too difficult for any of the rebel groups now operating in Syria. Moreover, if they wanted to mount a chemical weapons' attack they would have chosen mustard gas which can be made in the "kitchen sink".
This suggests since it was not mustard gas but sarin that was used, it is probably true, as Trump claims, the Syrian government of Bashar al-Assad is behind it. Even though the government is supposed to have given up all its chemical weapons in a deal brokered jointly by the US and Russia it wouldn't have been hard to hide away the small amount necessary for this attack.
Why do people on the left rush to assume that in this case Trump has lied? Read the rest of this entry »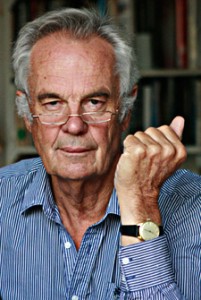 By Jonathan Power
April 4th 2017
The long talked-about referendum in Turkey will happen on April 16th. In effect voters have to decide whether the president, Recep Erdogan, in theory the incumbent of a relatively modest political post, should now be given the powers of the president and prime minister together.
Combined with a large majority in Parliament he would have enormous power to shape Turkey around his pro-Islamic agenda. Although working within a democratic system Erdogan is in many ways a populist, rather in the mould of President Donald Trump.
Shortly after his Justice and Development Party first won an election in 2003 I was in Turkey and my first question to the people I interviewed was does the party have a "secret agenda"- that is was planning at some future date to make the country Islamist. "Definitely not", was the almost universal response.
How wrong they were. Or perhaps they weren't. Maybe over the years Erdogan has changed his spots.
Either way Turkey now confronts a situation where populism, Islamism and nationalism are becoming Turkey's dominant forces. This is dangerous for Turkey.
Its highly educated, secular-minded, middle class will have less influence and indeed will be singled out and prosecuted, as many journalists, professors, novelists and judges are these days. Turkey will become even more anti the European Union – and what a mistake it was not to admit Turkey when twelve years ago it was knocking loudly on the door and was rebuffed.
The Islamist forces so strong today would have been Read the rest of this entry »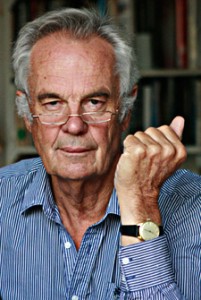 By Jonathan Power
March 23rd, 2017
The Asian economies are picking up speed again. After the big hit from Wall Street when the bank, Lehman Brothers, collapsed in a heap in 2008, sending shock waves everywhere, a recovery is now in the works.
How many child deaths in the Third World did these bankers cause?
Another question is will future growth be like the past- fast but severely inequitable? The same growth before 2008 that reduced absolute poverty created a widening gulf between the haves and have-nots.
But isn't that sufficient for the day, many ask? Absolute poverty must be the key mark of progress- raising incomes, giving people more money to seek education for their children or medical care or filling the coffers for the state so that it can fund bore holes in the countryside and sewers in the urban slums.
After all in the period of rapid growth from 1990 to 2008 the number of people living in extreme poverty was almost halved, from more than 1.5 billion to 850 million.
China's poverty fell dramatically from when 85% of the population lived on less than $1.25 a day to when only 13% lived in poverty. India has also reduced poverty rapidly, particularly under the last Congress government of Manmohan Singh and Sonia Gandhi, but the voters still fell for the opportunistic populism of the BJP and voted Congress out.
Of course there are good arguments why the progress made has not been seen as enough, not just because of rising inequality but because India and China between them have two-thirds of the world's poor.
Escaping poverty is not enough. Read the rest of this entry »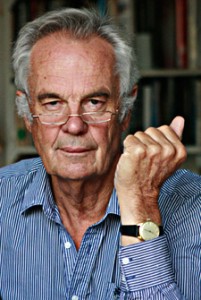 By Jonathan Power
March 21st. 2017
Once again the media is presenting us with the images of the mother of all famines – stretching from the Yemen to Somalia, to Sudan and South Sudan, to the Central African Republic, to northern Nigeria.
It's a bad famine but there have been bad famines in the not so distant past – the great Ethiopian one in 1985 which triggered the rock star, Bob Geldorf, to organise a massive world-wide popular response. (I remember running with tens of thousands of other campaigners in London's Hyde Park.)
Before that, in 1974 at the World Food Conference, there was a real feeling that the world was running out of food and dramatic new policies must be put in place by the richer countries.
They were and much progress was made. Between 1990 and 2015 the proportion of children under five who were malnourished fell from 25% to 14% of the world's children. People who are still underfed are less severely so. Their average shortfall in calories fell from 170 a day in 1990 to 88 a day last year.
Increased food production is happening all over the place.
In Rwanda peasant farmers produced in 2015 792,000 tons of grain which was more than three times as much as in 2000. In Ethiopia cereal production tripled between 2000 and 2014. Cameroon, Ghana, Zambia, Nigeria and Kenya have all over the past decade increased their harvest by 50%.
If one deducts from the African statistics the famine in parts of the east and northern Nigeria then African progress looks especially good.
West Africa in particular has shown Read the rest of this entry »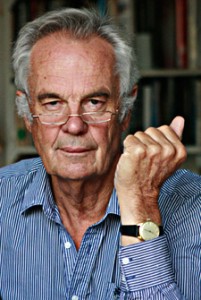 March 14th 2017
Rocket launches galore in North Korea. Colours and flames in the sky. It's all a bit like a peacock spreading his tail.
Murders abound. Is this a butcher's shop- an uncle, a half-brother and a couple of high-placed generals and no doubt others?
Kim Jong-Un, the president, is no Hamlet and murder seems not to give him doubts. The day after he is photographed at some event, smiling the smile of a psychopath who ditched his conscience somewhere at the top of the Alps when he was out for a hike organised by the school in Switzerland he was sent to.
When he was leaving office President Barack Obama warned Donald Trump that the nuclear-armed, rocket-raqueteer, Kim, would be his most immediate foreign policy challenge. But, apart from saying he is prepared to meet Kim, Trump hasn't offered a plan.
The Financial Times in a recent editorial said Kim has bad cards but plays them well. One could add that the US has good cards too but plays them badly – and that goes for three presidents – Bill Clinton, George W. Bush and Barack Obama.
At one time Washington did play a good hand Read the rest of this entry »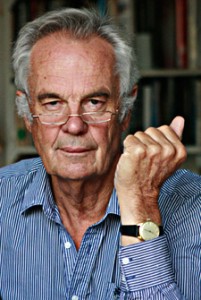 By Jonathan Power
March 7th 2017.
The state of being vigorously anti the Russian president, Vladimir Putin, is becoming out of control. It is in danger of becoming pathological and self-destructive. What does the West gain in the long run if it sees nothing ahead but being anti-Russia?
The West is in danger of having embarked on a journey to nowhere. Russia is not going to change significantly in the near future. The very close Putin/ Dimitri Medvedev team are going to remain in the saddle for a long time.
We are not yet in a second Cold War. Those who say we are don't know their history.
The Cold War was years of military confrontation, not least with nuclear arms. It was a competition for influence that stretched right around the globe and it was done with guns. There was the Cuban missile crisis when nuclear weapons were nearly used.
If Putin is here to stay we have to deal with him in a courteous and constructive way. Russia is not a serious military threat. President Donald Trump's proposal for an increase in US defence spending is larger than the whole of the Russian defence budget.*
Neither is Russian ideology. When the Soviet Union was communist there was a purpose behind Moscow's overseas policies – it was to spread the type of government of the supposedly Marxist-Leninist workers' state. No longer.
Today the militant anti-Putinists – I would include in this group Barack Obama, most of the big media in much of the Western world and most, but by no means all, EU leaders – believe they are defending the US-led "liberal democratic order". They believe that Russia is intent on undermining it. In their eyes it is democracy against authoritarianism.
But it is not. Read the rest of this entry »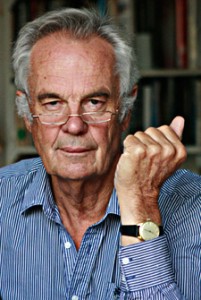 By Jonathan Power
February 28th 2017
The great immigration debate has to become the great re-thinking and re-structuring debate. Charlie Brown is right when he says, "No problem is too big and complicated that it can't be run away from".
In both the US and the EU the focus is increasingly on the problem of immigration. President Donald Trump talks of them being criminals, drug traffickers and scroungers. And then he wants to build a very expensive wall on the border separating countries that for a long time have not countenanced war or terrorism against each other. (By the way, there is a funny Mexican joke: "Yes, it's a good idea to build the wall- it will keep Trump out"!)
There are good reasons for allowing low-skilled immigrants in. (In this column I use the word "immigrants" to include refugees.) Shika Dalmir has given some good reasons why this should be so:
1) Americans are the customers of low-skilled immigrants, buying services from them, everything from hospital cleaning to childcare to repairs to the house.
2) These immigrants are mobile since they rent rather than own. So they can move to where the work is. Right now they are being encouraged to move to Detroit where much of population has fled the city's decay and the mayor is trying to revitalise it.
3) They are good for American and European women. Often nannies, they enable many women to work. Many of these are high-skilled and therefore contribute a good deal to society.
4) Immigrants cost the state less than ordinary workers. They often don't qualify for benefits. Of course they cost the state when it comes to schooling or medical care. But then they pay taxes (unless they are illegals). Read the rest of this entry »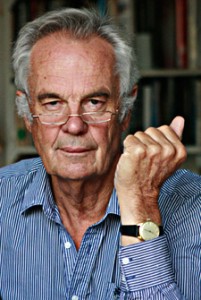 By Jonathan Power
February 21st 2017
Eleven hundred years ago Europe was a backwater. There were no grand cities, apart from Cordoba in Spain which was Muslim. The Middle East was much further ahead, still absorbing the intellectual delights and challenges of Greek science, medicine and architecture which Europeans were largely ignorant of. In southern China agriculture advanced and trade in tea, porcelain and silk flourished.
By 1914 it was a totally different world. The Europeans ruled 84% of the globe and they had colonies everywhere. How was it that Europe and its offspring, the United States, became the dominant dynamic force in the world, and still are today in most things?
If I walk round my university town and stop the first ten students I meet and ask them why this was so they would probably say because of the Industrial Revolution. But in 1800 when the Industrial Revolution was only just beginning Europeans already ruled 35% of the world and had armed ships on every ocean and colonies on every continent.
If they didn't say that, they might say it was the way the Europeans spread their fatal diseases, smallpox and measles, to which they had gained a good deal of immunity, and this enabled them to lay low native peoples. But in fact all the major Middle Eastern and Asian civilizations had this same advantage. In Africa it was local diseases that attacked the Europeans more than vice versa.
Maybe one of the ten students would say it was because the Europeans were ahead in the development of gunpowder technology. After all the military revolution preceded the Industrial Revolution. But I doubt that, even though on the right track, this one student could explain why. Read the rest of this entry »