Archive for the 'Peace' Category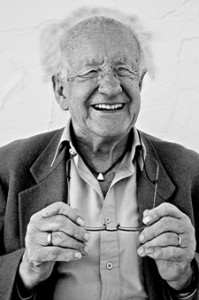 By Johan Galtung
Liu Xiaobo passed away. What is the – not so hidden – truth about him?
Answer: His speeches and writings show enthusiasm for the 100-year English colonization of Hong Kong, wishing 300 years colonization of China, celebrating the US war in Afghanistan, hoping for atomic weapons. He got the Nobel Peace Prize for democratization of China, had the freedom of speech, but the prize communicated as a provocation. The prize could easily have been given to their Charter, not to Liu Xiaobo.
Norway's security – what are the threats?
Answer: Given the location, an invasion by USA or Russia to prevent the other from doing so. The situation is reminiscent of the threat from England, Germany and USSR to prevent one of the other from doing so in 1940; what happened was England and Germany violating Norwegian neutrality, fighting a battle on Norwegian territory. USSR nothing till they fought German troops in the extreme North losing more soldiers to liberate Norway than Norway during the war, stopping when the Norwegian government in refuge in London told them to do so, thereby making it possible for Germany to destroy Northern Norway.
Norway's defense today – what is the story?
Answer: A one-sided offensive capacity directed at Russia for a first or second strike, the coast and inland defenseless with 248 of 249 districts ("Heimevernet", home land defense) incapable of their job.
Why Russia as Chosen Enemy; the real story, the alternatives? Read the rest of this entry »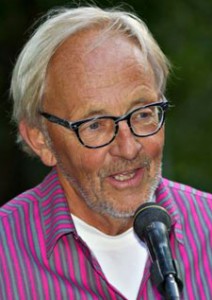 By Gunnar Westberg
Board member of TFF
August 20, 2017
The author has been twice to North Korea and maintains contacts with physicians in the North Korean branch of International Physicians for the Prevention of Nuclear War in that country.
"If your country continues to develop nuclear weapons, you will be attacked, maybe with nuclear weapons". This what we have told our colleagues from North Korea, at visits to Pyongyang or at international meetings. "Oh no," they said. "Look at Saddam Hussein and Mohamad Ghadafi. They gave up their plans for nuclear weapons, and they were attacked".
"Nuclear weapons development is not the only reason for the USA to attack. Oil is the other", we said.
It turns out we were right. North Korea – DPRK – continued on the path to nuclear weapons and the President of the USA threatens to attack. The crisis is, for the moment fading, but is likely to increase when DPRK makes its next move. It should be emphasized that a misunderstanding on either side may provide the spark causing a devastating war.
Nuclear weapons cause wars. Read the rest of this entry »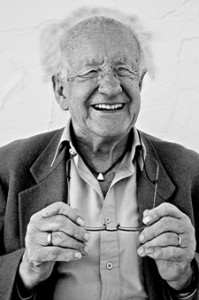 By Johan Galtung
Lecture notes at the Hardanger Academy for Peace Development and Environment
30 Jul 2017
These are the goals of the United Nations; the Hardanger Academy in little Jondal, Norway (population ca.1150) made them three foci.
The problem arose: what do they have in common? Are they three aspects of the same thing? If so, what is that "thing"?
Four ways of trying to answer have been identified and explored. Four because of four ways of approaching social reality, through:
• actors, with intentions-capabilities-contexts, with their needs;
• culture, defining the true-good-right-beautiful-sacred;
• structure, the patterns of individual and collective interaction;
• nature, evolving to higher complexity, with diversity and symbiosis.
All four have surfaces and deeper aspects. The surface aspects are conscious, can be articulated and communicated. The deeper aspects are repressed into the subconscious as inconvenient, too obvious or simply unknown. They can be "conscientized" (Freire), or simply be learnt. Read the rest of this entry »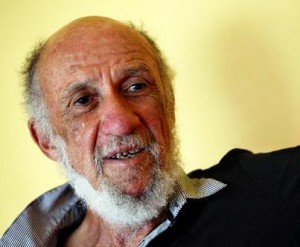 By Richard Falk
International law is mainly supportive of Palestinian grievances with respect to Israel, as well as offering both Israelis and Palestinians a reliable marker as to how these two peoples could live normally together in the future if the appropriate political will existed on both sides to reach a sustainable peace.
International law is also helpful in clarifying the evolution of the Palestinian struggle for self-determination over the course of the last hundred years. It is clarifying to realize how the law itself has evolved during this past century in ways that bear on our sense of right and wrong in the current phase of the struggle.
Yet at the same time, as the Palestinians have painfully learned, to have international law clearly on your side is not the end of the story. The politics of effective control often cruelly override moral and legal norms that stand in its way, and this is what has happened over the course of the last hundred years with no end in sight.
The Relevance of History
2017 is the anniversary of three crucial milestones in this narrative:
(1) the issuance of the Balfour Declaration by the British Foreign Secretary a hundred years ago pledging support to the World Zionist Movement in their campaign to establish a homeland for the Jewish people in Palestine;
(2) the passage of UN General Assembly Resolution 181 seventy years ago proposing the partition of Palestine between the two peoples along with the internationalization of the city of Jerusalem as a proposed political compromise between Arabs and Jews; and
(3) the Israel military occupation of the West Bank, East Jerusalem, and the Gaza Strip over fifty years ago after the 1967 War.
Each of these milestones represents a major development in the underlying struggle.
Each combines an Israeli disregard of international law the result of which is to inflict major injustices on the Palestinian people. Without due regard for this past, it will not be possible to understand the present encounters between Israelis and Palestinians or to shape a future beneficial for both peoples that must take due account of the past without ignoring the realities of the present.
Israel is sophisticated about its use of international law, invoking it vigorously to support its claims to act in ways often motivated by territorial ambitions and national security goals, while readily evading or defying international law when the constraints of its rules interfere with the pursuit of high priority national goals, especially policies of continuous territorial encroachment at the expense of reasonable Palestinian expectations and related legally entrenched rights.
To gain perspective, history is crucial, but not without some unexpected features. Read the rest of this entry »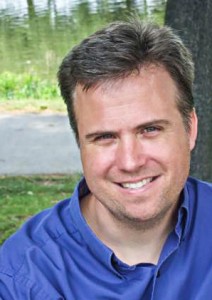 By David Swanson
Here is the original: Welcoming the Fascists to Charlottesville
August 10, 2017
I have mixed emotions about the fact that I'll be missing the latest big fascism rally here in Charlottesville, because I'll be elsewhere participating in kayak trainings for an upcoming Flotilla to the Pentagon for Peace and the Environment.
I'm delighted to miss the fascism and the racism and the hatred and the gun-toting lunacy. I'm sorry to miss being here to speak against it.
I'm hopeful that there might be something resembling a disciplined nonviolent and nonhateful opposition presence, but strongly suspect that a small number of violent and hateful opponents of racism will ruin that.
I'm thrilled that taking down a racist war monument has gone mainstream. I'm depressed that, even though the legal delay in taking it down is based on its being a war monument, one side wants it down for being racist, the other side wants it up for being racist, and everybody is perfectly happy to pack the town with war monuments.
I dread the possibility of hearing that the racists again chanted "Russia is our friend!" meaning that they believe without evidence that Russia corrupted the U.S. election and they are grateful for it, but I'm hopeful that they have moved on to other bizarre chants — though my hope is minimal that anyone might chant "Russia is our friend" and mean by it that they'd like to build peace and friendship between Americans and Russians.
As I've written in the past, I think ignoring the racists and their rallies is wrong, and I think confronting them with a hostile shouting match is wrong. Speaking out in favor of love and sanity and understanding is right. We will again this week see some of each of those approaches. We're also likely to see another abuse of power by a militarized police force. (Remember when Americans used to think of the police as the most prominent violent racists? When was that, about a month ago?)
The inclination to ignore the racists and hope they'll fade away into history like trials by ordeal or dueling is strong. Judging by popular social norms and their dwindling membership, the KKK seems to be on the way out. Why give them or their suit-and-tie allies any attention that could help promote them?
Well, for one thing, violent racism is not on the way out if we're judging by presidential elections, hate crimes, police crimes, the prison system, the choice of communities to run gas pipelines through, or many other factors. And the only way my comment on "social norms" in the previous paragraph makes any sense is if we write off the generally accepted bombing of seven dark-skinned Muslim nations as somehow non-racist.
A truly nonviolent approach toward people who believe they are taking a stand for justice as they perceive it is not a protest but an invitation. Not long ago, in Texas, a group planned an anti-Muslim protest at a mosque. A violent anti-anti-Muslim crowd showed up. The Muslims from the mosque placed themselves between the two groups, asking their would-be defenders to leave, and then inviting the anti-Muslim demonstrators to join them at a restaurant to talk things over. They did so.
I'd love to see skilled mediators and others of good will and good heart extend an invitation to the racists visiting Charlottesville to come unarmed to discuss in small groups, without cameras or audiences, what it is that divides us. Might some of them recognize the humanity of those they scapegoat if some of us recognized the injustices they've faced or the unfairness they perceive in affirmative action or in the acceptability of "whites" only as a topic for insults, not as a source of pride in the manner permitted all other racial and ethnic groupings?
We live in a country that has made its biggest social project war, a country that has concentrated its wealth beyond medieval levels, a country that consequently experiences incredible levels of unnecessary suffering exacerbated by awareness of its unnecessity and unfairness. Yet what we have of social supports for education, training, healthcare, childcare, transportation, and income is distributed in non-universal, divisive manners that encourage us to fight among ourselves. The KKK members who came to Charlottesville last month, and most of the racists who will show up this week, are not wealthy. They're not living off the exploitation of workers or prisoners or pollution or war. They've just chosen a particularly harmful object for their blame, as compared with those who blame the Republicans or the Democrats or the media.
When they come to condemn us for seeking to remove a statue, we shouldn't look down at them like grand generals astride monster-sized horses. We should welcome them to explain themselves.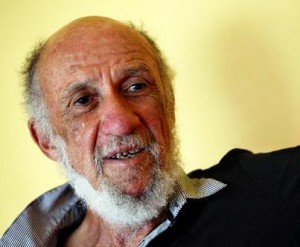 By Richard Falk
We are living amid contradictions whether we like it or not, driving expectations about the future toward opposite extremes.
Increasingly plausible are fears that the 'sixth extinction' will encompass the human species, or at least, throw human society back to a technology of sticks and stones, with a habitat limited to caves and forests.
This dark vision is countered by gene-editing designer promises of virtual immortality and super-wise beings programming super-intelligent machines, enabling a life of leisure, luxury, and security for all.
Whether the reality of such a scientistic future would be also dark is a matter of conjecture, but from a survival perspective, it offers an optimistic scenario.
On political levels, a similar set of polar scenarios are gaining ground in the moral imagination, producing national leaders who seem comfortable embracing an apocalyptic telos without a second thought.
The peoples of the world, entrapped in a predatory phase of global capitalism, are using their democratic prerogative to shut down dissent, rationality, and science. Read the rest of this entry »
Welcome to this blog where you'll find almost everything posted over the years by TFF Associates – a group of experts on international issues who are committed to the UN Charter norm that peace shall be established by peaceful means.

Together with the present homepage and older homepages (see menus) that means an estimated 7000-8000 articles. We believe it to be one of the largest reservoirs of research-based pro-peace writings published continuously between 1985 and today. In various ways the content here reflect a very significant period in the history of humanity and international affairs, albeit with a focus on some issues and places more than others.

In addition, there are articles, videos, analyses etc that we do not publish here, only elsewhere – namely on TFF Facebook and Jan Oberg Public Figure profile, on Jan Oberg Facebook profile, on the online magazine "Transnational Affairs", on TFF YouTube, on TFF Vimeo and – closely related – on Jan Oberg's blog. Google+ and Twitter carry the same materials as we post on Facebook.

We hope you'll browse, follow and discuss wherever it suits you best and share links with friends, colleagues, students, media people etc.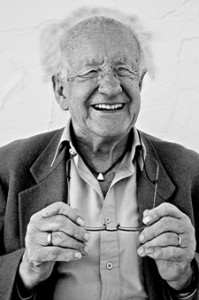 By Johan Galtung
3 July 2017
There are many of them – of different kinds – in world geography. We can try to identify the characteristics of their peacefulness.
Or we can start by identifying belligerent societies and then see peaceful societies as their negations. Let us try this one first.
Belligerent societies have a track record of violence across border, on the territory of others, often invoking "defense"– preventive, pre-emptive, proactive. For that they need weapons, arms, as an army or not. And the weapons, with their carriers, must be long range, offensive, to work across borders, inside another society.
By negating, we get three characteristics of peaceful societies:
1) having only short range defensive weapons for defensive defense;
2) having no weapons, arms, at all, nor the capacity to make them;
3) having a track record of no war, no attack across borders.
Comment:
No. 3, no track record, is no guarantee for the future.
No. 2, no arms, is no guarantee they cannot start making or importing.
No. 1, defensive defense, is no guarantee against longer range arms.
Peaceful societies may change? Yes, so may belligerent societies. They may stop attacking others, abolish their army (Costa Rica) or not get one–about 30 societies–or have defensive defense (Switzerland).
Have a look at the world: about 200 societies, countries, states. There may be border skirmishes, but attacks are rare. One reason: very few can afford submarines, ocean navy, tanks, bombers, missiles. An army only to defend the borders – the inland with militia – and if occupied non-military defense–rooted in doctrine to be credible, costs less.
Most countries practice offensive defence unwittingly.
The [1]->[2]->[3] scenario is a good peaceful society policy.
However, look at another approach. Read the rest of this entry »
By Jan Oberg
The Debate on PressTV with Jim Walsh, MIT
And here the link to a partial transcript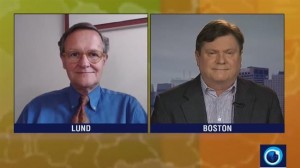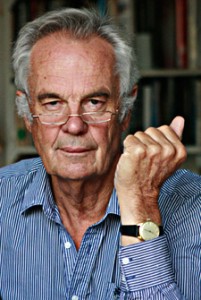 By Jonathan Power
June 20th 2017
Frederick the Great of Prussia was a friend of Voltaire and enjoyed ribald evenings with the philosopher discussing the intricacies of life's dos and don'ts. Before becoming king he was persuaded by Voltaire to become a pacifist.
But on ascending to the throne he became the most ferocious and successful of Europe's warrior leaders. He said of himself that he was "doomed to make war just as an ox must plow, a nightingale sing and a dolphin swim in the sea."
So far the twenty first century has been far more peaceful than the twentieth. No world war and none are there likely to be, even though the great powers might have the occasional confrontation. Some say we are overwhelmed by small wars, understandably so since the media, especially the fickle eye of television, picks up on every altercation.
As Francis Bacon wrote, there has never been, nor will there ever be, a shortage of "seditions and troubles". But in fact this century there have been no interstate wars and civil wars are down in number, way below their Cold War total when the big powers stoked their fires.
Perhaps war is sometimes necessary and just. Most people will say that Read the rest of this entry »