Archive for the 'Peace' Category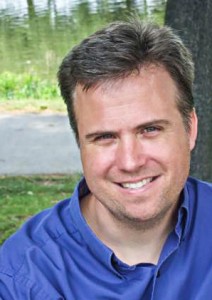 By David Swanson
Here is the original: Welcoming the Fascists to Charlottesville
August 10, 2017
I have mixed emotions about the fact that I'll be missing the latest big fascism rally here in Charlottesville, because I'll be elsewhere participating in kayak trainings for an upcoming Flotilla to the Pentagon for Peace and the Environment.
I'm delighted to miss the fascism and the racism and the hatred and the gun-toting lunacy. I'm sorry to miss being here to speak against it.
I'm hopeful that there might be something resembling a disciplined nonviolent and nonhateful opposition presence, but strongly suspect that a small number of violent and hateful opponents of racism will ruin that.
I'm thrilled that taking down a racist war monument has gone mainstream. I'm depressed that, even though the legal delay in taking it down is based on its being a war monument, one side wants it down for being racist, the other side wants it up for being racist, and everybody is perfectly happy to pack the town with war monuments.
I dread the possibility of hearing that the racists again chanted "Russia is our friend!" meaning that they believe without evidence that Russia corrupted the U.S. election and they are grateful for it, but I'm hopeful that they have moved on to other bizarre chants — though my hope is minimal that anyone might chant "Russia is our friend" and mean by it that they'd like to build peace and friendship between Americans and Russians.
As I've written in the past, I think ignoring the racists and their rallies is wrong, and I think confronting them with a hostile shouting match is wrong. Speaking out in favor of love and sanity and understanding is right. We will again this week see some of each of those approaches. We're also likely to see another abuse of power by a militarized police force. (Remember when Americans used to think of the police as the most prominent violent racists? When was that, about a month ago?)
The inclination to ignore the racists and hope they'll fade away into history like trials by ordeal or dueling is strong. Judging by popular social norms and their dwindling membership, the KKK seems to be on the way out. Why give them or their suit-and-tie allies any attention that could help promote them?
Well, for one thing, violent racism is not on the way out if we're judging by presidential elections, hate crimes, police crimes, the prison system, the choice of communities to run gas pipelines through, or many other factors. And the only way my comment on "social norms" in the previous paragraph makes any sense is if we write off the generally accepted bombing of seven dark-skinned Muslim nations as somehow non-racist.
A truly nonviolent approach toward people who believe they are taking a stand for justice as they perceive it is not a protest but an invitation. Not long ago, in Texas, a group planned an anti-Muslim protest at a mosque. A violent anti-anti-Muslim crowd showed up. The Muslims from the mosque placed themselves between the two groups, asking their would-be defenders to leave, and then inviting the anti-Muslim demonstrators to join them at a restaurant to talk things over. They did so.
I'd love to see skilled mediators and others of good will and good heart extend an invitation to the racists visiting Charlottesville to come unarmed to discuss in small groups, without cameras or audiences, what it is that divides us. Might some of them recognize the humanity of those they scapegoat if some of us recognized the injustices they've faced or the unfairness they perceive in affirmative action or in the acceptability of "whites" only as a topic for insults, not as a source of pride in the manner permitted all other racial and ethnic groupings?
We live in a country that has made its biggest social project war, a country that has concentrated its wealth beyond medieval levels, a country that consequently experiences incredible levels of unnecessary suffering exacerbated by awareness of its unnecessity and unfairness. Yet what we have of social supports for education, training, healthcare, childcare, transportation, and income is distributed in non-universal, divisive manners that encourage us to fight among ourselves. The KKK members who came to Charlottesville last month, and most of the racists who will show up this week, are not wealthy. They're not living off the exploitation of workers or prisoners or pollution or war. They've just chosen a particularly harmful object for their blame, as compared with those who blame the Republicans or the Democrats or the media.
When they come to condemn us for seeking to remove a statue, we shouldn't look down at them like grand generals astride monster-sized horses. We should welcome them to explain themselves.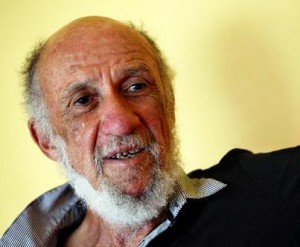 By Richard Falk
We are living amid contradictions whether we like it or not, driving expectations about the future toward opposite extremes.
Increasingly plausible are fears that the 'sixth extinction' will encompass the human species, or at least, throw human society back to a technology of sticks and stones, with a habitat limited to caves and forests.
This dark vision is countered by gene-editing designer promises of virtual immortality and super-wise beings programming super-intelligent machines, enabling a life of leisure, luxury, and security for all.
Whether the reality of such a scientistic future would be also dark is a matter of conjecture, but from a survival perspective, it offers an optimistic scenario.
On political levels, a similar set of polar scenarios are gaining ground in the moral imagination, producing national leaders who seem comfortable embracing an apocalyptic telos without a second thought.
The peoples of the world, entrapped in a predatory phase of global capitalism, are using their democratic prerogative to shut down dissent, rationality, and science. Read the rest of this entry »
Welcome to this blog where you'll find almost everything posted over the years by TFF Associates – a group of experts on international issues who are committed to the UN Charter norm that peace shall be established by peaceful means.

Together with the present homepage and older homepages (see menus) that means an estimated 7000-8000 articles. We believe it to be one of the largest reservoirs of research-based pro-peace writings published continuously between 1985 and today. In various ways the content here reflect a very significant period in the history of humanity and international affairs, albeit with a focus on some issues and places more than others.

In addition, there are articles, videos, analyses etc that we do not publish here, only elsewhere – namely on TFF Facebook and Jan Oberg Public Figure profile, on Jan Oberg Facebook profile, on the online magazine "Transnational Affairs", on TFF YouTube, on TFF Vimeo and – closely related – on Jan Oberg's blog. Google+ and Twitter carry the same materials as we post on Facebook.

We hope you'll browse, follow and discuss wherever it suits you best and share links with friends, colleagues, students, media people etc.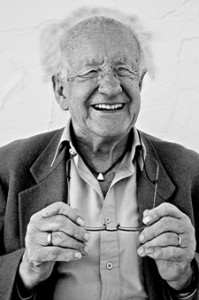 By Johan Galtung
3 July 2017
There are many of them – of different kinds – in world geography. We can try to identify the characteristics of their peacefulness.
Or we can start by identifying belligerent societies and then see peaceful societies as their negations. Let us try this one first.
Belligerent societies have a track record of violence across border, on the territory of others, often invoking "defense"– preventive, pre-emptive, proactive. For that they need weapons, arms, as an army or not. And the weapons, with their carriers, must be long range, offensive, to work across borders, inside another society.
By negating, we get three characteristics of peaceful societies:
1) having only short range defensive weapons for defensive defense;
2) having no weapons, arms, at all, nor the capacity to make them;
3) having a track record of no war, no attack across borders.
Comment:
No. 3, no track record, is no guarantee for the future.
No. 2, no arms, is no guarantee they cannot start making or importing.
No. 1, defensive defense, is no guarantee against longer range arms.
Peaceful societies may change? Yes, so may belligerent societies. They may stop attacking others, abolish their army (Costa Rica) or not get one–about 30 societies–or have defensive defense (Switzerland).
Have a look at the world: about 200 societies, countries, states. There may be border skirmishes, but attacks are rare. One reason: very few can afford submarines, ocean navy, tanks, bombers, missiles. An army only to defend the borders – the inland with militia – and if occupied non-military defense–rooted in doctrine to be credible, costs less.
Most countries practice offensive defence unwittingly.
The [1]->[2]->[3] scenario is a good peaceful society policy.
However, look at another approach. Read the rest of this entry »
By Jan Oberg
The Debate on PressTV with Jim Walsh, MIT
And here the link to a partial transcript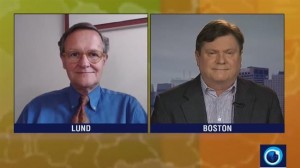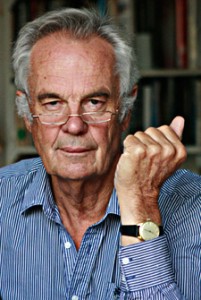 By Jonathan Power
June 20th 2017
Frederick the Great of Prussia was a friend of Voltaire and enjoyed ribald evenings with the philosopher discussing the intricacies of life's dos and don'ts. Before becoming king he was persuaded by Voltaire to become a pacifist.
But on ascending to the throne he became the most ferocious and successful of Europe's warrior leaders. He said of himself that he was "doomed to make war just as an ox must plow, a nightingale sing and a dolphin swim in the sea."
So far the twenty first century has been far more peaceful than the twentieth. No world war and none are there likely to be, even though the great powers might have the occasional confrontation. Some say we are overwhelmed by small wars, understandably so since the media, especially the fickle eye of television, picks up on every altercation.
As Francis Bacon wrote, there has never been, nor will there ever be, a shortage of "seditions and troubles". But in fact this century there have been no interstate wars and civil wars are down in number, way below their Cold War total when the big powers stoked their fires.
Perhaps war is sometimes necessary and just. Most people will say that Read the rest of this entry »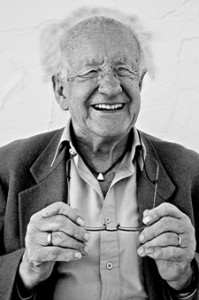 West of Jondal is Torsnes, named after the Nordic war god Thor with his Hammer, a center of the Viking era from 800 to 1050, only 250 years. Why so short? Successful with raids and colonization–Gardarike in Russia, Iceland, Greenland, Vineland in Canada. And then: fini. Why?
Because they had no future. Evil Lóki had killed Good Baldur–next to Torsnes is Belsnes=Baldursnes. They were doomed. Enters Christianity with Evil Satan and Good God, restoring hope. The end.
The Soviet Union Empire had no future: Communism was undefined. Enters Orthodox Christianity–Putin is a true believer–hope restored.
The United States Empire has no future: "allies" refuse to fight US wars and US capitalism increases inequality with reduced growth. Enter Campaigner Trump 'Making America Great Again' by buying-hiring American; President Trump making America isolated, violent, unequal–an autistic, psychotic, narcissistic, paranoid in a psycho-pathological exceptionalist, us-them paranoid state. A perfect fit for the worst.
2050 is only 33 years ahead; 33 years back is Orwell's 1984. Much happened.
The Berlin Wall collapsed in 1989; the Soviet Empire, Soviet Union and Communism followed. The US Empire declined, former clients refused to fight US wars, but not EU wars; eroding NATO.
The Cold war, threatening humanity with a nuclear arms race that in a hot war could obliterate the planet, melted away with a whimper.
China's incredible growth, also in world presence, from the Deng Xiaoping revolution in 1980, has been mainly within that period.
The attack on Muslim countries by a "US-led coalition" and the reaction by Al Qaeda and the Islamic State-Caliphate: in that period.
All over the world regionalization, ELAC-Economic Commission for Latin America and the Caribbean, African Unity/Union, EU, ASEAN; most states being too small, civilizations blocking for a world state.
All over the world non-dominant nations asserting themselves.
And all over the world, inspired from USA, women emancipating.
A new world, in only 33 years of rapidly accelerating history with another new world in the next 33 years. Some forecasts, using Western identification of units-variables prolonging trends and Daoist identification of holons-dialectics, forces-counterforces, yin/yang; to catch both continuous change and the discontinuous, jumpy changes.
Development, defined as satisfying basic human needs by lifting the bottom up; reduction of inequality can be achieved before 2050. The idea of food-water, clothing-housing, health-education for all has arrived and been well received (maybe not in the USA); one formula being the last two free, the first four subsidized with monthly cash to buy. Homo sapiens being homo faber and homo ludens, productive and playful with lifelong support, not lifelong struggle for sheer survival.
True, ground and river water are scarce but ocean water is not, obtainable by boiling with parabolic mirrors, capturing the vapor.
Environment, defined as satisfying basic nature needs, diversity and symbiosis. Fighting CO2 omission, a bilateral relation for a very complex reality, is much too simplistic, fighting CFCs destroying the ozone layer and symbiosis, strengthening the diversity of biota and abiota beyond using only renewable resources make good sense.
Individuals stop smoking if they attribute death from lung cancer to smoking. A catastrophe attributed to insulting nature's needs may elicit remedial action from collectivities. Likely to happen, but better pro-actio than re-actio. A key: the darker the earth the more heating by solar energy; cities are darker than villages. Therefore, move out from big cities ruled by elites to small local units ruled by people.
Peace, defined negatively as absence of parties being bad to each other, and positively as parties being good to each other–at the mega-macro-meso-micro levels–depends on ability to solve underlying conflicts and to concile underlying traumas–possibly increasing.
Forecasts for twenty cases spanning the world and the levels: Read the rest of this entry »
There should be a lower level to the statements by a US Secretary of Defence.
There should be a debunking of the unethical behaviour that repeatedly state that there is only a political solution to Syria and continue to use only violence.
There should be a discussion about international law here.
There should be a discussion of what is morally defensible in this case, even assuming for the sake of argument that President al-Assad is the worst guy on earth.
Why isn't there – after so many years and so much human suffering and destruction.
We need a very different discourse about Syria – ASAP.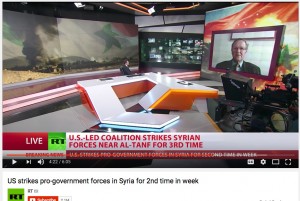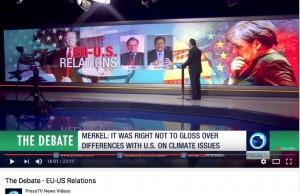 The Debate with Jim Walsh, MIT and Jan Oberg, TFF
Lund, Sweden – May 30, 2017
Last night "The Debate" on PressTV was devoted to the future of European-US relations in the wake of the NATO Summit, President Trump's words and omissions and the – historic – words, in particular, of Chancellor Angela Merkel immediately after.
Undoubtedly, we are at a turning point in these relations in general and for the NATO alliance in particular.
To discuss these issues – past, present and future perspectives – were Jim Walsh, senior research associate at MIT's Security Studies Program, Masschusetts, and Jan Oberg, director of TFF, Lund.
Thanks to PressTV's excellently structured program and interviewer we touched upon a series of aspects and dimensions around which we found both agreements and slight disagreements – all in a sober tone fit for public education and personal reflection.
We hope this debate will stimulate your own thoughts about the future of war, security and peace.
We'd be grateful for your sharing it to media people, students and other academics as well as to decision-makers in the field that you may know.
This is TFF Live on Facebook on the occasion of NATO's Summit in Brussels on May 25, 2017.
We use TFF Live on Facebook because it is handy, personal and interactive and because such live broadcasts have a larger organic spread that texts, images, links and even YouTube videos. And we want to make use of the technological developments as they help TFF reach out to ever more.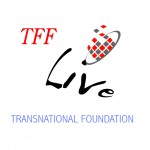 I feel very strongly about the harmful modes of operation of this US$ 900 billion giant element of the global Military-Industrial-Media-Academic Complex (MIMAC) and shall therefore be most grateful if you would spread it. This is the url of it. Thanks!