Archive for the 'Peace' Category
By Jan Oberg

"The Debate" on April 16, 2017 with Richard Millett and Jan Oberg illustrates quite well two distinctly different perspectives on conflicts in general and Syria in particular.
Its focus is on the difference in media coverage of the terrible events in Khan Seykhoun and al-Rashideen but there is much more to it.
I'll keep on struggling for the conflict and peace perspective against the violence perspective that sees black-and-white only and continues the seemingly eternal blame game – and thus legitimates more, rather than less, warfare.
Happy if you care to share and continue the – meta – debate!
TFF Live
April 12, 2017
The secretaries of state, Tillerson and Lavrov meet today. We seem to enter a stage of what must appropriately be perceived as a frosty new Cold War.
In the worst of cases this can lead to a new Cuban Missile Crisis. God forbid!
And a few words about Western mainstream media unwillingness to deal with NATO criticism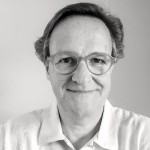 By Jan Oberg
It's as amazing as it is frightening how the West – a group of countries allegedly fighting for truth against propaganda and fake news by others – leads exactly that game itself.
And so is the degree to which Western allegedly free media – meaning free also of political powers that be – continue to ask no questions and do no research. We are obviously living in the post-intellectual age, knowledge having been replaced by marketed and more or less invented, elite self-serving narratives. For instance…
Take a close look at what Gen. Curtis M. Scaparrotti, commander of U.S. European Command, says when testifying before the US House Armed Service Committee. He is also SACEUR – Supreme Allied Commander Europe, the man whose views and actions will decide the fate of 500+ Europeans should there be a major war in this region of the world.
What is says is plain irresponsible. It's beyond the rational. While it may not be fake news, it's an example of ignored, omitted news.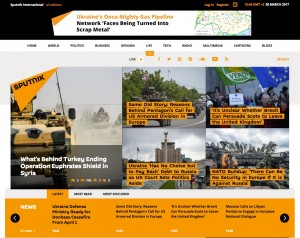 He blows up beyond recognition the so-called Russian threat. There is no single evidence of it in his statement – why it would happen, how, where, with what motives the Moscow would have and – in particular – how likely it is to become reality. He merely asserts it – based upon a wildly exaggerated estimate of his own authority: Read the rest of this entry »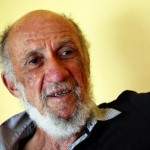 By Richard Falk
March 4, 2017
Donald Trump has articulated clearly, if somewhat vaguely and incoherently, his anti-globalist, anti-UN approach on foreign policy.
For instance, in late February he told a right-wing audience at the Conservative Political Action Conference that "there is no such thing as a global anthem, a global currency, or a global flag. This is the United States that I am representing. I am not representing the globe."
A similar sentiment was expressed to Congress a few days later in a tone of voice and choice of words praised by media wonks as 'presidential.' On this occasion Trump said, "[m]y job is not to represent the world. My job is to represent the United States of America."
Such rhetoric coming from a normal American leader would probably be interpreted as an expression of geopolitical humility, implicitly rejecting the standard insistence on American exceptionalism, exemplified in recent times by the project to create and maintain the first global state in human history.
This potentially self-limiting language might even be understood as renouncing earlier claims to assert American global leadership as the keystone of world order.
George W. Bush in 2002 gave this bold leadership claim a sharp edge when he insisted that only the US model of market-based constitutionalism was a legitimate form of governance for sovereign states in the 21st century.
Or even more grandiosely, in the spirit of Michael Mandelbaum and Thomas Friedman, that the United States as a consequence of its martial strength, technological prowess, democratic values and institutions, and skills of leadership provides the world with the benevolent reality of virtual 'world government.'
Let's face it, Donald Trump is not a normal political leader, nor is he someone disposed to embrace humility in any form, so we should take his pledge to represent American interests while leaving the world to fend for itself with many grains of salt, especially if we consider the specifics of the Trump worldview.
What Trump seems to be offering is maximum disengagement from international and global arrangements designed to Read the rest of this entry »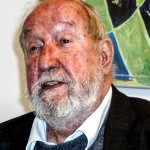 By John Scales Avery

The duty of individuals living under an unjust government.
There are many governments today that can be described unjust, and some that even deserve to be called fascist.
What is the duty of the individual citizen, living under such a government?
What was the duty of a German, living under Hitler?
The thoughts of Thoreau, Tolstoy, Gandhi and Martin Luther King can help us to answer this question. The Nuremberg Principles can also help us to answer it.

Henry David Thoreau and Civil Disobedience
We usually think of Thoreau (1817-1862) as a pioneer of ecology and harmony with nature, but he was also a pioneer of non-violent civil disobedience.
Thoreau refused to pay his poll tax because of his opposition to the Mexican War and to the institution of slavery. Because of his refusal to pay the tax (which was in fact a very small amount) he spent a night in prison.
To Thoreau's irritation, his family paid the poll tax for him and he was released. He then wrote down his ideas on the subject in an essay entitled "The Duty of Civil Disobedience", where he maintains that each person has a duty to follow his own individual conscience even when it conflicts with the orders of his government.
"Under a government that which imprisons any unjustly", Thoreau wrote, "the true place for a just man is in prison."
Thoreau's "The Duty of Civil Disobedience" influenced Martin Luther King, and it anticipated the Nuremberg Principles.

Tolstoy: The Kingdom of God is Within You
As an old man, Count Leo Tolstoy (1828-1910) had achieved all of the goals that humans normally set for themselves.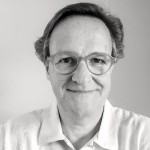 By Jan Oberg



Lund, Sweden – March 24, 2017




Can the almost total destruction of Eastern Aleppo be used constructively? 



Only if we are willing to ask and dialogue about this: 



Why does the world go on investing US$ 2000 billion annually in warfare and US$ 30 in all the UN does – only to create destruction of people, places, past and future?



How absurd, how meaningless – indeed how far must it go to destroy the West itself – before we learn to conflict intelligently?

The Meaninglessness Of War by Jan Oberg on Exposure



•



I've see much destruction during my work in conflict zones the last 25 years. But nothing compares with Aleppo and the destruction of Syria and its people.


Nothing – absolutely nothing – can justify this barbarian process, not even an alleged dictatorship and ruthless regime policies. 



We must learn from Aleppo and all the other places:


- to hate violence and war, not each other;

- to stop siding with some presumed good violence that shall combat evil violence because there is no (good) violence that is better than dialogue;



- to criminalize arms trade to conflict zones and never let a private arms trader or goverment at large when they profit and make peace impossible;



- to learn the tools of conflict-resolution and do what we have all promised to do: struggle first for peace by peaceful means as stated in the UN Charter.



• 



My photo series "The Meaninglessness of War: Aleppo" aim to encourage you to think deeply – much deeper than siding with one or the other side. 



We need a tectonic shift in the theories and practises of international politics and conflict management. ASAP.



Otherwise the rest will one day be just that: Silence. 



A global Aleppo.



Side instead with peace, decency, truth and humanity. And learn your Gandhi and other wise thinkers. Get out of the box! The group think! 



And the future of the world will be so much more promising. Even bright.
The Meaninglessness Of War: Aleppo
All the photo series at Exposure.
•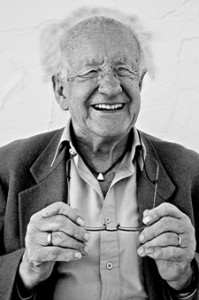 March 6, 2017
By Johan Galtung
An Unstable World: Analysis, Forecasting, Solutions
Take current deep conflicts in our unstable world and go back in time, aided by dialogue with the parties about "when did it go wrong". Chances are a year will emerge. There was a basic event, or process, polarizing something that used to be more cohesive. A faultline had emerged that can last for centuries, more or less polarized, up till today, and beyond, if there is no intervention.
The faultlines function like tectonic plates. Nothing may happen for long periods. Then they shock against each other, with earthquakes geo-physically; Norway-, Euro-, World-quakes socially.
The tern "karma year" is used. Not destiny-Schicksal-skjebne; too deterministic. Karma is destiny that can be changed through awareness.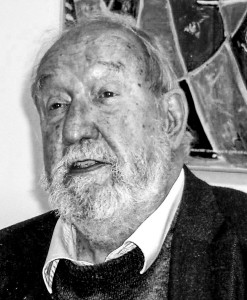 By John Scales Avery
In his book, "The Deep State: The Fall of the Constitution and the Rise of a Shadow Government", Mike Lofgren called attention to the fact that much of the real power in Washington is not controlled by the President and members of Congress, but is in the hands of multi-billion-dollar organizations that are not only huge, but also unelected and secret, for example the CIA, NSA and FBI.
The enormous power of the deep state is undemocratic by definition, since its organizations operate without public knowledge or control. Its power is not only undemocratic but also extremely threatening to the lives of Americans, and also to to the lives of people throughout the world.
This serious threat comes from the fact that the deep state seems to be under the control of the Military-Industrial Complex. It promotes aggressive policies that risk nuclear war.
Most people of good will in the United States and elsewhere oppose Donald Trump's racism, bigotry, climate change denial and neo-fascism.
It is a mistake, however, to attack his wish for better relations with Russia. A nuclear war between Russia and the United States would be a catastrophe of unimaginable proportions, from which human civilization would hardly recover. In a situation of tension, such a war could occur through human error, technical failure, or escalation, although neither government planned for it or wished for it.
I've written about militarism's hostages and the risk nuclear weapons and command structures pose to humanity' survival here.
And here is an analysis of the flaws of the concept of nuclear deterrence. In addition, nuclear weapons are illegal and their use unethical.
The above-mentioned military-industrial complex (MIC) that Dwight D. Eisenhower warned the world against in his farewell speech in 1961 is dealt with in some detail here.
Recently the CIA forced the resignation of General Mike Flynn by making public some (illegal) telephone wiretaps of Flynn's conversations with the Russian Ambassador. Here an insightful analysis in the Deep State perspective.
Former Democratic presidential candidate Dennis Kucinich commented:
"What's at the core of this is an effort by some in the intelligence community to upend any positive relationship between the U.S. And Russia… There are some people trying to separate the U.S. And Russia so that the military industrial intel axis can cash in. There's a game going on inside the intelligence community where there are those who want to separate the U.S. From Russia in a way that would reignite the Cold War."
Here is the video in which he talks about these deeply serious aspects of American politics and tells the American people to wake up!
In order to avoid the threat of a catastrophic nuclear war with Russia, it is vitally important that the American people should regain democratic control of their government.

Editor's notes
A few minor changes have been made here to Avery's original and links inserted to help the reader navigate to the important sources.
We want you to be aware of the incredibly comprehensive and diverse production of analysis by John Scales Avery can be found here. Also, be aware of his huge three-part Collected Essays from Irene Publishing.
His lifelong work for global peace, nuclear abolition, harmony with our planet and global ethics would certainly qualify for a Nobel Peace Prize in the spirit of Alfred Nobel's will.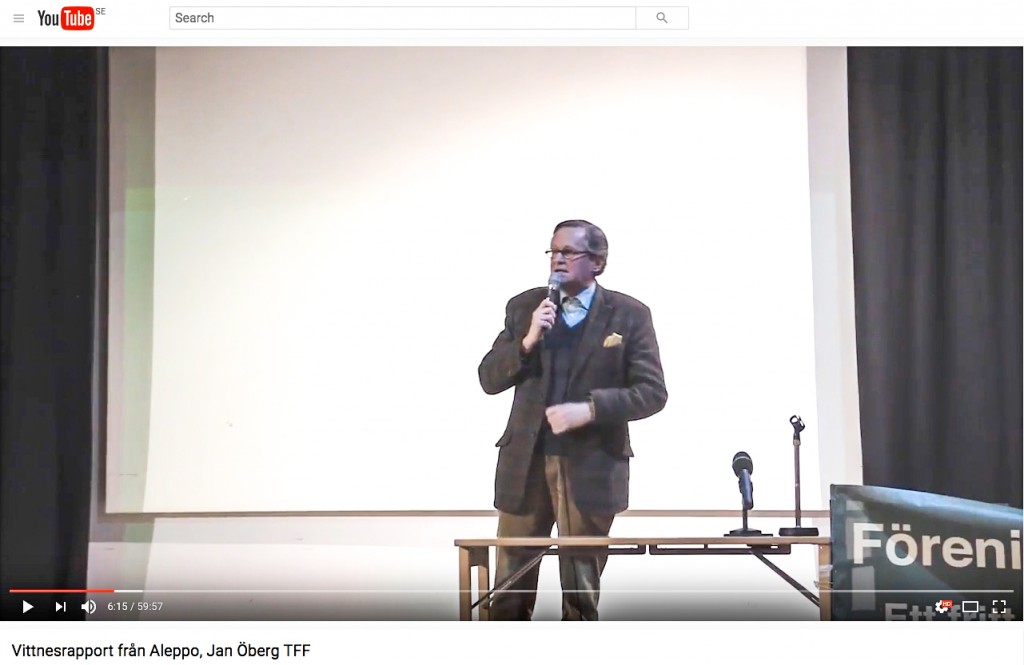 Videoinspelning av Jan Öbergs föredrag i Stockholm februari 2017

Inspelningen är uppdelad i två delar:
Del 1: Vittnesrapport från Aleppo
60 min.
Del 2: Debatt och vägar till fred i Syrien
45 min.

Bakgrund
10-14:e december 2016 vistades Jan Öberg i Aleppo. Med sin unika erfarenhet från staden ifrågasätter han den gängse massmediarapporteringen, argumenterar för ett nytt sätt att se på konflikter på och ger förslag till den nödvändiga fredsprocessen.

Moderator
Anders Björnsson, författare

Datum
Lördag 25 februari kl. 14-16, Bagarmossens Folkets Hus, Stockholm

Arrangörer
Föreningen Syriensolidaritet, Folket i Bild Kulturfront – Stockholmsavdelningen, FiB-juristerna m.fl.

Jan Öberg rapporterar
– Jag kunde fritt tala med vem jag ville, och fotografera som jag ville. Jag gick omkring utan säkerhet, polis eller annat skydd. Många tackade mig för att jag var i Aleppo vid befrielsen.
– Förstörelsen av Aleppo är värre än jag någonsin trott – efter att ha sett Sarajevo, Mostar och Vukovar. Den stora förstörelsen är från gatustriderna – en mindre del ifrån luften.
– Ingen av dem många jag pratade med hade sett de Vita Hjälmarna. Däremot träffade jag frivilliga från Syriens Röda Halvmåne som var mycket professionella.
– De jag pratade med uttryckte sin glädje över frihet efter fyra års belägring och uttryckte tacksamhet över regeringens och ryssarnas insatser.

Öbergs fotoberättelser
Se också Jan Öbergs fotoserier med bakgrunds- och förklarande text här.

TFF PressInfo och andra artiklar – av vilka många handlar om Syrien – finns på TFF:s blogg här.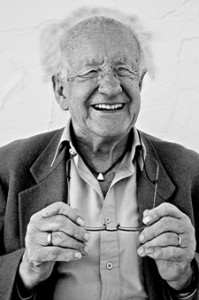 20 February 2017
By Johan Galtung
Visions of the Past for Constructing a Future: Historiography of Spain
The distinction made by Fernand Braudel between events, trends and permanents, was a gift to historiography, how we conceive of history. This essay favors trends over epochs, seeing epochs as some kind of static racism or prejudice in time–"those people, at that epoch, were like that", blinding us both to the diversity and to the dynamism.
History unfolds over or in time, the basic variable, the X axis. The events are points. The trends are curves of any shape, not necessarily continuous, could also be "jumpy". And the permanents are horizontal lines set at a certain value.
Points, curves, lines – with texts indicative of highly complex proactio-actio-reactio relations.
History is the totality. However, trends accommodate the others. Trends are initiated or terminated by events. Trends may together generate events. Permanence is also a trend; lines are also curves.
Trends were identified for an epoch in time, Middle Ages, and a region in space, Spain. Read the rest of this entry »