Archive for the 'Pakistan' Category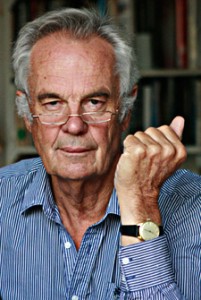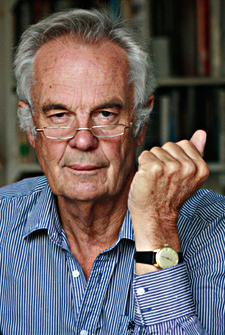 By Jonathan Power
Does President Donald Trump (aka "Fire and Fury") know what a nuclear war would be like?
I ask the question because President Roland Reagan confessed he did not until he decided to look at some movies (once an actor, he was a cinema man), like "On the Beach" that depicted a nuclear war. The exercise changed his thinking and he became an anti-nuclear weapons militant. Together with Soviet President Mikhail Gorbachev they cut their nuclear stockpiles sharply.
They also came near an agreement to destroy all their nuclear weapons.
The blasts at the end of the Second World War in Hiroshima and Nagasaki can now be repeated hundreds of thousand times. The remains would not just be the broken arches of the Caesars, the abandoned viaducts and moss-covered temples of the Incas, the desolation of one of the pulsating hearts of Europe, Dresden, but millions of square miles of uninhabitable desolation and a suffering which would incorporate more agony than the sum of past history.
It would be a time when the living would envy the dead and it would be a world which might well have destroyed the legacy of law, order and love that successive generations have handed over the centuries to one another. Read the rest of this entry »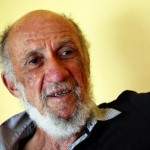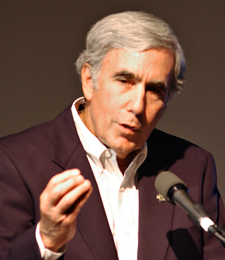 By Richard Falk* and David Krieger**
TFF PressInfo # 420
June 30, 2017
Prefatory Note
This jointly authored essay was initially published in The Hill on May 30, 2017 under the title, "Averting the Ticking Time Bomb of Nukes in North Korea." We did not choose such a title that is doubly misleading: our contention is not that North Korea is the core of the problem, but rather the retention of nuclear weapons by all of the states pose both crises in the context of counter-proliferation geopolitics and with respect to the possession, deployment, and development of the weaponry itself; a second objection is with the title given the piece by editors at The Hill.
While acknowledging the practice of media outlets to decide on titles without seeking prior approval from authors, this title is particularly objectionable. The term 'nukes' gives an almost friendly shorthand to these most horrific of weapons, and strikes a tone that trivializes what should be regarded at all times with solemnity.
Alarmingly, tensions between the United States and North Korea have again reached crisis proportions. The United States wants North Korea to curtail any further development of its nuclear weapons program, as well as to stop testing its missiles. North Korea evidently seeks to bolster its security by acquiring a sufficiently robust deterrent capability to discourage an attack by the United States.
The unpredictable leaders of both countries are pursuing extremely provocative and destabilizing patterns of behavior. Where such a dangerous interaction leads no one can now foresee. The risk of this tense situation spiralling out of control should not be minimized.
It is urgent that all governments concerned make a sober reassessment in a timely manner. The following questions need to be addressed:
• What can be done to defuse this escalating crisis?
• What should be done to prevent further crises in the future?
• What could be learned from recurrent crises involving nuclear weapons states?
It is discouraging that the White House continues to rely mainly on threat diplomacy. It has not worked in responding to North Korea's nuclear ambitions for the past few decades, and it is crucial to try a different approach.
Currently, there are mixed signals that such a shift may be underway. President Trump has turned to China, imploring that it use its leverage to induce Kim Jong-un to back down, and has even mentioned the possibility of inviting Kim for crisis-resolving talks. Also relevant and hopeful is the election of Moon Jae-in as the new president of South Korea, and his insistent calls for improved relations with the North.
In the end, no reasonable person would opt for another war on the Korean Peninsula. The only rational alternative is diplomacy. But what kind of diplomacy?
American reliance on threat and punitive diplomacy has never succeeded in the past and is almost certain to fail now. We assuredly need diplomacy, but of a different character.
It is time to abandon coercive diplomacy and develop an approach that can be described as restorative diplomacy. Coercive diplomacy relies on a zero/sum calculus consisting of military threats, sanctions, and a variety of punitive measures. Read the rest of this entry »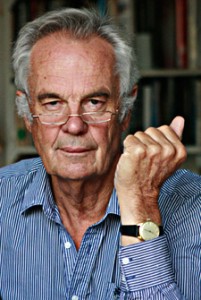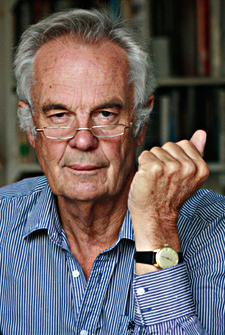 By Jonathan Power
April 18th 2017.
There are 29 states which have at one time or another set about becoming nuclear weapons powers or have explored the possibility. Most have failed or drawn back. Only the US, Russia, France, UK, China, India, Israel, Pakistan and North Korea have crossed the threshold. Only the first five have long range, nuclear-tipped, missiles. North Korea wants to walk in their footsteps.
The common belief that when a state has decided to do so it goes for it as fast as it can is wrong. Sweden, Japan, Algeria, Australia, Italy, Yugoslavia, West Germany, Egypt, Iraq, Switzerland, Syria, Brazil, Argentina, Taiwan, South Korea, Norway, South Africa, Pakistan and India all sought to acquire nuclear weapons but their pace and commitment were different.
In the end all but Pakistan and India became convinced to kill their programs off. For many years Indian leaders, unconvinced of their value or of the morality of use, stalled the urge of nuclear scientists to step up the pace of research and engineering.
Nuclear weapon possession is usually counterproductive. Vipin Narang, in Harvard's "International Security" has shown that "on average, states pursuing nuclear weapons face more armed conflict".
In the case of the US and the Soviet Union (now Russia) it led to an arms race that enabled each side to blow up each other's civilization not just once but many times.
North Korea is today's hot potato. Clearly the regime is moving things forward just as fast as it can. But in past years – during the administrations of Presidents Bill Clinton, George Bush and Barack Obama – North Korea was prepared to compromise. Read the rest of this entry »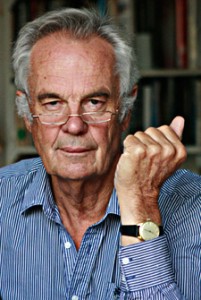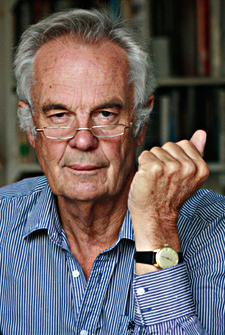 By Jonathan Power
March 7th 2017.
The state of being vigorously anti the Russian president, Vladimir Putin, is becoming out of control. It is in danger of becoming pathological and self-destructive. What does the West gain in the long run if it sees nothing ahead but being anti-Russia?
The West is in danger of having embarked on a journey to nowhere. Russia is not going to change significantly in the near future. The very close Putin/ Dimitri Medvedev team are going to remain in the saddle for a long time.
We are not yet in a second Cold War. Those who say we are don't know their history.
The Cold War was years of military confrontation, not least with nuclear arms. It was a competition for influence that stretched right around the globe and it was done with guns. There was the Cuban missile crisis when nuclear weapons were nearly used.
If Putin is here to stay we have to deal with him in a courteous and constructive way. Russia is not a serious military threat. President Donald Trump's proposal for an increase in US defence spending is larger than the whole of the Russian defence budget.*
Neither is Russian ideology. When the Soviet Union was communist there was a purpose behind Moscow's overseas policies – it was to spread the type of government of the supposedly Marxist-Leninist workers' state. No longer.
Today the militant anti-Putinists – I would include in this group Barack Obama, most of the big media in much of the Western world and most, but by no means all, EU leaders – believe they are defending the US-led "liberal democratic order". They believe that Russia is intent on undermining it. In their eyes it is democracy against authoritarianism.
But it is not. Read the rest of this entry »
By Hans Graf Sponeck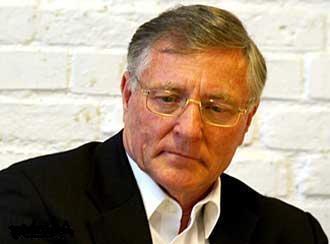 Freiburg, 1 October 2016
1. The global sky is full of dark clouds. There is reason, there must be reason, for concern. Humanity has to take time out to reflect. To-day is a good occasion to do so, especially since we have among us Haifa al Mansour and Solmaz Panahi who, together with her mother, has joined us on behalf of Jafar Panahi, her father.
The Kant Foundation is honouring two artists from the Middle East, one from Saudi Arabia, the other from Iran. They have taken Immanuel Kant's demand of yesteryear seriously and have shown the courage to use their minds with all the consequences that this has entailed. They have been swimming against the currents, they have built bridges and they have climbed mountains that try to separate people.
2. The community of nations has created an impressive body of law which is as densely woven as the most magnificent carpets one can find in the Middle East. Life in all its facets is well protected by such law – or so it seems! The UN Charter remains the supreme road map for human life with peace. It echoes what many thinkers and humanists throughout centuries have proclaimed. Can there be any disagreement that the usefulness of a map lies in its use?
3. Emotions? Feelings? – important as they are, must be in harmony with reason! The irrational rejection of Europe by Britain would not have happened if feelings and reason had been in balance! How much more evidence do we need to accept that humanity knows no borders?
4. Let me pause here for a moment and interject… Read the rest of this entry »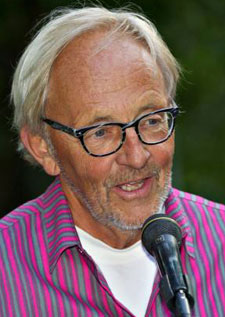 By Gunnar Westberg
The proposition that nuclear weapons can be retained in perpetuity and never used – accidentally or by decision – defies credibility".
Other serious close calls
In November 1979, a recorded scenario describing a Russian nuclear attack had been entered into the US warning system NORAD. The scenario was perceived as a real full-scale Soviet attack. Nuclear missiles and bombers were readied. After six minutes the mistake became obvious. After this incident new security routines were introduced.
Despite these changed routines, less that one year later the mistake was repeated – this time more persistent and dangerous. Zbigniew Brzezinski, the US national security adviser, was called at three o'clock in the morning by a general on duty. He was informed that 220 Soviet missiles were on their way towards the USA. A moment later a new call came, saying that 2,200 missiles had been launched.
Brzezinski was about to call President Jimmy Carter when the general called for a third time reporting that the alarm had been cancelled.
The mistake was caused by a malfunctioning computer chip. Several similar false alarms have been reported, although they did not reach the national command.
We have no reports from the Soviet Union similar to these computer malfunctions. Maybe the Russians have less trust in their computers, just as Colonel Petrov showed? However, there are many reports on serious accidents in the manufacture and handling of nuclear weapons.
I have received reliable information from senior military officers in the Soviet Union regarding heavy use of alcohol and drugs among the personnel that monitor the warning and control systems, just as in the USA.
The story of the "Norwegian weather rocket" in 1995 is often presented as a particularly dangerous incident. Russians satellites warned of a missile on its way from Norway towards Russia. President Yeltsin was called in the middle of the night; the "nuclear war laptop" was opened; and the president discussed the situation with his staff. The "missile" turned out not to be directed towards Russia.
I see this incident as an indication that when the relations between the nuclear powers are good, then the risk of a misunderstanding is very small. The Russians were not likely to expect an attack at that time.
Indian soldiers fire artillery in northernmost part of Kargil region
Close calls have occurred not only between the two superpowers. India and Pakistan are in a chronic but active conflict regarding Kashmir. At least twice this engagement has threatened to expand into a nuclear war, namely at the Kargil conflict in 1999 and after an attack on the Indian Parliament by Pakistani terrorists in 2001.
Both times, Pakistan readied nuclear weapons for delivery. Pakistan has a doctrine of first use: If Indian military forces transgress over the border to Pakistan, that country intends to use nuclear weapons.
Pakistan does not have a system with a "permissive link", where a code must be transmitted from the highest authority in order to make a launch of nuclear weapons possible. Military commanders in Pakistan have the technical ability to use nuclear weapons without the approval of the political leaders in the country. India, with much stronger conventional forces, uses the permissive link and has declared a "no first use" principle.
The available extensive reports from both these incidents show that the communication between the political and the military leaders was highly inadequate. Misunderstandings on very important matters occurred to an alarming degree. During both conflicts between India and Pakistan, intervention by US leaders was important in preventing escalation and a nuclear war. Read the rest of this entry »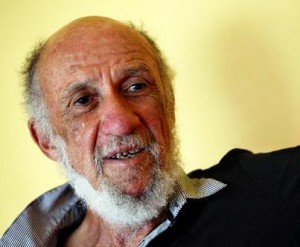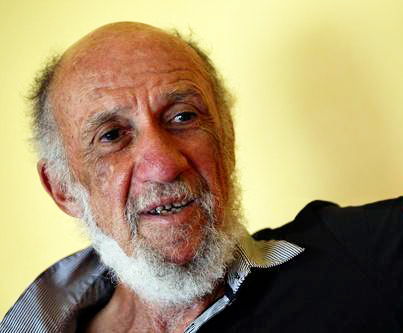 By Richard Falk, David Krieger and Robert Laney
Prefatory Note
What follows here is An Open Letter to the American People: Political Responsibility in the Nuclear Age. It was jointly written by Richard Falk in collaboration with David Krieger and Robert Laney. The three of us have been long connected with the Nuclear Age Peace Foundation, NAPF.
The NAPF focuses its effort on the menace posed by nuclear weaponry and the urgency of seeking nuclear disarmament. The nuclear agreement with Iran and the North Korean nuclear test explosion are reminders of the gravity of the issue, and should serve as warnings against the persistence of complacency, which seems to be the prevailing political mood judging from the policy debates that have taken place during the early stages of the 2016 presidential campaign.
This complacency is encouraged by the media that seems to have forgotten about nuclear dangers since the end of the Cold War, except for those concerned with proliferation of the weaponry to countries hostile to the United States and the West (Iran, North Korea).
Our letter proceeds on the assumption that the core of the problem is associated with the possession, development, and deployment of the weaponry, that is, with the nine nuclear weapons states. The essence of a solution is to eliminate existing nuclear weapons arsenals through a phased, verified process of nuclear disarmament as legally mandated by Article VI of the Non-Proliferation Treaty (1968).
We would be grateful if you could help us reach the widest possible audience through reposting and dissemination via social media networks.*
• •
Dear fellow citizens:
By their purported test of a hydrogen bomb early in 2016, North Korea reminded the world that nuclear dangers are not an abstraction, but a continuing menace that the governments and peoples of the world ignore at their peril. Even if the test were not of a hydrogen bomb but of a smaller atomic weapon, as many experts suggest, we are still reminded that we live in the Nuclear Age, an age in which accident, miscalculation, insanity or intention could lead to devastating nuclear catastrophe.
What is most notable about the Nuclear Age is that we humans, by our scientific and technological ingenuity, have created the means of our own demise. The world currently is confronted by many threats to human wellbeing, and even civilizational survival, but we focus here on the particular grave dangers posed by nuclear weapons and nuclear war.
Even a relatively small nuclear exchange between India and Pakistan, with each country using 50 Hiroshima-size nuclear weapons on the other side's cities, could result in a nuclear famine killing some two billion of the most vulnerable people on the planet. A nuclear war between the U.S. and Russia could destroy civilization in a single afternoon and send temperatures on Earth plummeting into a new ice age.
Such a war could destroy most complex life on the planet. Despite the gravity of such threats, they are being ignored, which is morally reprehensible and politically irresponsible.
We in the United States are in the midst of hotly contested campaigns to determine the candidates of both major political parties in the 2016 presidential faceoff, and yet none of the frontrunners for the nominations have even voiced concern about the nuclear war dangers we face. This is an appalling oversight. It reflects the underlying situation of denial and complacency that disconnects the American people as a whole from the risks of use of nuclear weapons in the years ahead.
This menacing disconnect is reinforced by the media, Read the rest of this entry »
By Jan Oberg, TFF director
Lund, Sweden, April 24, 2015
Double standards
A coalition led by Saudi-Arabia and supported by Western leaders has been bombing Yemen for about a month; it's a clearcut international aggression and an extremely a-symmetric conflict.
But we've heard no calls for a 'humanitarian intervention' by NATO or a no-fly zone to prevent the now more than 1500 bombing raids from contining and hitting also civilian targets.
It's not that international law is blatantly violated; sadly that has been seen before. It is the roaring absence of a clear condemnation by the UN, EU/NATO countries – usually calling themselves 'the international community' – and by the Western mainstream media.
Substance plays a minor role. What is right or wrong depends on who is doing what. This war is OK because the Saudi dictatorship and its coalition members are Western allies and armed by NATO countries.
The convenient but wrong narrative
Furthermore, the narrative has twisted this into a proxy war between Saudi-Arabia and the West on the one side and Iran, alone, on the other side blaming the latter for its alleged support to the Houthis.
It is no wonder that a group of eminent scholars on Yemen have published an open letter in Washington Post in which, among other things, they condemn the Saudi-led war on Yemen. Read the rest of this entry »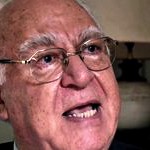 By Farhang Jahanpour
After four weeks of savage bombing of their impoverished neighbor, Yemen, the Saudis declared "Mission Accomplished", and promised to halt their aerial bombardment at midnight on 22 April 2015. Yet only three hours later, they resumed their attacks with greater intensity from the sea and the air.
Although the conflict in Yemen has been going on for four years, it was the new 79-year old Saudi King Salman and his young son Muhammad bin Salman (believed to be between 27 and 33 years old) who has been appointed defense minister as well as running the royal court and the newly formed Economic and Development Affairs Council, in addition to being a member of the Political and Security Affairs Council, another key decision-making body, who decided to start the aerial bombing of Yemen.
The Saudis turning Yemen into another Libya or Syria
After having helped the attacks on Libya that resulted in the ouster of Mu'ammar Qadhafi and the mayhem that has followed, after supporting the Sunni insurgents to fight against the Iraqi Shi'a-led government causing tens of thousands of casualties as the result of suicide bombings, organizing and supporting terrorists to oust President Bashar Asad in Syria that have morphed into the terrorist group ISIS that has destabilized both Syria and Iraq and the entire region, and after sending forces to Bahrain to put down the pro-democracy movement in that country, it seems now it is Yemen's turn to be turned into a failed state.
During the first four weeks of air strikes the Saudis have pummelled 18 of Yemen's 22 provinces, striking schools, homes, refugee camps, crowded residential areas, power and water infrastructure, dairy factories and humanitarian aid supply, as well as blowing up a large part of Sanaa which is a world heritage site.
According to World Health Organization, at least 944 people were killed and 3,500 wounded in the first four weeks of the air strikes (some put the figures much higher). Hospitals are short of electricity and there is acute shortage of medicine to take care of thousands of wounded Yemenis who are in urgent need of treatment.
Furthermore, the entire country is without power, Read the rest of this entry »
By Johan Galtung
Mohandas Gandhi invented the nonviolent approach to basic social change, Satyagraha, in South Africa in the early 20th century; Nelson Mandela presided over the birth of a one person-one vote democracy at the end of the century. Both were lawyers, trained in English Common Law; good in the sense of a keen consciousness of what is right and wrong, bad in the sense of a court process identifying who is in the wrong rather than solving underlying conflicts, and wrong in the sense of punishing the wrong-doer; violence rather than cooperation.
Both built on the positive side of law – the indelible rights of the people for whom they were fighting by comparing empirical facts with normative rights; immigrant Indians in the case of Gandhi, original inhabitants in South Africa, the Blacks, in the case of Mandela.
Gandhi (1869-1948) did not live to see equality between Indians and whites in South Africa, but in India, his mother-father land; Mandela (1918-2013) did. They won their struggles – but the societies that emerged still suffer from other and major ones.
A deep culture united them: the culture of law. Read the rest of this entry »