Archive for the 'Security and defence' Category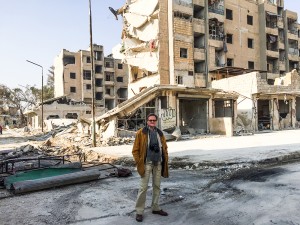 By Jan Oberg*
That's what I hold quite likely in case the present US administration under Donald Trump's formal leadership continues down the path its in-fighting militarist fractions seem to have chosen.
We're in the worst, most dangerous situation since the Cuban Missile Crisis. Sitting down and hoping for the best is neither responsible nor viable or wise.
I can only hope that I will be proved wrong. That the present extremely dangerous tension-building will die down by some kind of unforeseen events or attention being directed elsewhere.
The world could quite well be drifting toward what Albert Einstein called 'unparalleled catastrophe'. It's something we may – or may not – know more about when President Trump returns from his trip to Japan, South Korea, China, Vietnam (APEC where he also likely to meet Russian President Putin) and the Philippines.
Except for 93-year old Jimmy Carter offering to go to North Korea, we witness nobody taking any mediation initiative – not the UN' S-G Guterres, not the EU, not European NATO countries, not BRICS, not single countries like Sweden, not… well, you name them.
It's about denial, about heads deep down in the sand, people hoping for the best at the moment when humanity's future is in the hands of a couple of leaders from whom they would probably not buy a used bicycle.
That this silence all around is a roaring fact, is about as tragic and dangerous as the situation itself. Read the rest of this entry »
By Per Gahrton
Former Member of the European Parliament, Green Party of Sweden
PhD Sociology
Lund, Sweden, October 2017
A lecture at the XI Congress of Ukrainian European Studies Association, Kharkiv National University, October 20, 2017
Introduction: Sweden-Ukraine ties
A couple of days ago Swedish media reported that a wild boar, shot some 200 kilometres north of Stockholm, had been found to contain ten times more radioactivity than permitted by the health authorities. As you may guess, this radioactivity emanated from the Tjernobyl nuclear disaster in 1986. This shows that we live in one globalized world and that my Sweden and your Ukraine are linked together.
Another example of Swedish-Ukrainian common experience might be the battle of Poltava in June 1709, which according to Wikipedia resulted in the "beginning of Sweden's decline as a Great Power". As belligerents, Wikipedia lists on one side Sweden and Ukraine, on the other Russia.
However, this military defeat against the Tsar may have been a blessing for the Swedes, because afterwards the Swedish people toppled the dictatorship of the king and introduced what is called The Times of Freedom (Frihetstiden), when a four-chamber parliament including peasants, ruled the country for half a century. Though it was not a full-fledged democracy (women and the poorest men were excluded) it was a starting point, well before the French Revolution.
About hundred years later Sweden suffered another defeat against Russia, which in 1809 conquered Finland, a country that until then had been an integral part of the Swedish kingdom.
Although many Swedes wanted to retake Finland, today most historians think that perhaps even this defeat was a blessing, for two reasons: First, the inevitable Finnish struggle for independence – which celebrates its 100th anniversary this year – was not conducted against Sweden but against Russia. And secondly, the political elite decided, as expressed by the famous poet Esaias Tegnér, to "reconquer Finland inside the borders of Sweden" which meant to build a peaceful and rich society and give up wars and dreams of territorial expansion and great power status.
Since then Sweden has been militarily non-aligned and has seen no war for more than 200 years.
Examples of Scandinavian conflict-resolution
However, earlier throughout history Scandinavia has been an arena for endless internal wars, mainly between the Danish and Swedish kingdoms. Like so often people have fought with those who should be their closest friends – their neighbours. Read the rest of this entry »
Jan Oberg Comment
A US war game/scenario being reported by The Intercept is pretty revealing for the lack of even the slightest re-thinking of what the Global War On Terror (GWOT) is really all about.
The US military's game is about violence-for-violence, tit-for-tat.
The main result from this – anti-intellectual – attitude and policy is that there are about 80 times – yes, times – more people killed today than in the year 2000. Just consult the Global Terror Index and you'll find that the figure is about 32,000 people, predominantly in the Middle East and not at all in the West.
Measure that against the roughly 400 killed and 700 wounded in the year 2000 (figures then available at the US State Department homepage, however, as it seems, later taken down).
I say a few things about that here on Russia Today.
The video is inside the article but can also be accessed here.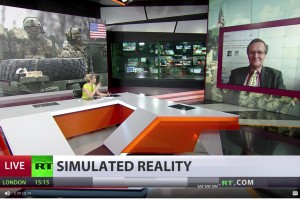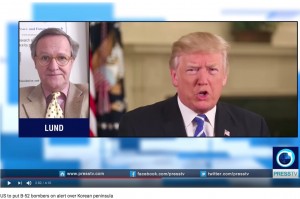 Jan Oberg Comment
A short comment on the news about readying B-52 bombers for – well, you know what. On PressTV, October 23, 2017.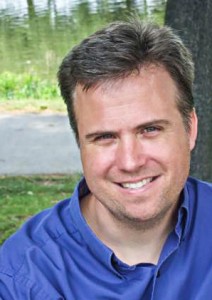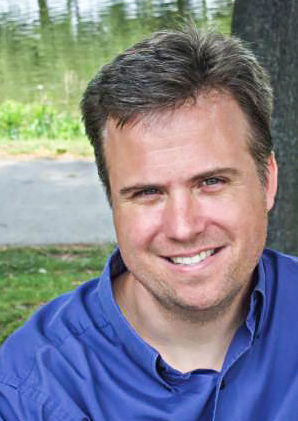 By David Swanson
October 6, 2017
The Nobel Peace Prize was awarded Friday to the International Campaign for the Abolition of Nuclear Weapons (ICAN) — listen to my radio show with one of ICAN's leaders two years ago here.
It's conceivable that some Americans will now learn, because of this award, about the new treaty that bans the possession of nuclear weapons.
This treaty has been years in the works. This past summer 122 nations agreed on the language of it, including these words…
Continue to the original here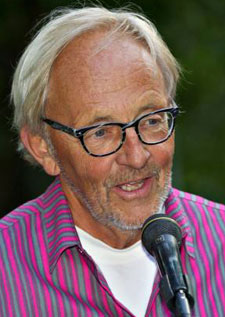 Av Gunnar Westberg
Kärnvapenhotet ökar. I det läget blir det nyligen träffade avtalet som förbjuder kärnvapen ännu viktigare, menar Gunnar Westberg, Svenska Läkare mot Kärnvapen och TFF styrelsemedlem
Varför har det inte blivit något kärnvapenkrig sedan bomberna föll över Hiroshima och Nagasaki år 1945? Varför använde inte Sovjet atomvapen i Afghanistan, inte USA i Vietnam eller Irak? Jo, därför att alla inser att kärnvapen är en särskild klass av vapen, med alltför förfärande humanitära konsekvenser, som inte kan jämföras med några andra. "Jag förlorar hellre kriget i Vietnam än tar till atomvapen" sade president Lyndon Johnson. Man menade under det kalla kriget att kärnvapen inte är till för att användas utan enbart för avskräckning.
"Vi har lärt oss leva med bomben och måste fortsätta med den"– det är en föreställning som har blivit en självklarhet för många, särskilt i kärnvapenstaterna. Dessvärre grundar sig denna uppfattning på okunnighet. Man är inte medveten om att världen under det kalla kriget vid flera tillfällen var nära ett globalt kärnvapenkrig som kunde ha ödelagt hela den mänskliga civilisationen.
Risken består även idag. Ett kärnvapenkrig kan startas av misstag och missförstånd, men också genom angrepp på internet av "hackers". Är vi säkra på att inte en desperat ledare kan komma att "trycka på knappen"? Under Watergate-skandalen yrade en berusad president Nixon om att han hade den möjligheten. Så länge kärnvapnen finns kvar finns risken att de används.
Många anser att faran av ett kärnvapenkrig ökar för närvarande. Den ryske presidenten Vladimir Putin har vid flera tillfällen sagt att om Nato anfaller ryskt intresseområde skulle han överväga att använda "några kärnvapen" som varning.
USA rustar upp sina kärnvapen i Europa. För närvarande är dessa flygplansburna vapen av typen "fritt fallande bomber". Nu moderniseras de emellertid till styrbara kärnvapenmissiler med god precision. De har enligt tillverkaren en förmåga att tränga ner i marken några meter innan de detonerar. Därigenom blir de effektiva mot ledningscentraler och missil-silos och får en uppgift vid ett "lokalt kärnvapenkrig på den europeiska teatern".
Det förefaller alltså som om USA/Nato och Ryssland nu är på väg tillbaka till sextiotalets kärnvapenstrategi: Kärnvapnen är inte längre enbart avskräckande, utan kärnvapnen kan användas som ett vapen bland andra.
Insikten om detta problem präglar den nyligen utgivna rapporten från Försvarets forskningsinstitut "Kärnvapen för slagfältsbruk och europeisk säkerhet". Där tar man det ryska kärnvapenhotet på stort allvar. Man vill att Sverige skall förbereda sig med ett "försvar" mot ett kärnvapenanfall. Detta är, menar jag, inte möjligt.
Även ett litet antal "små" taktiska kärnvapen, kanske lika "små" som bomben mot Hiroshima, skulle åstadkomma en ofantlig skada. Skyddsrum mot kärnvapen är värdelösa mot atomvapen, detta lärde vi oss redan på sextiotalet. Att sprida ut det svenska militära försvaret inför ett eventuellt kärnvapenanfall är också meningslöst; då skulle en angripare bara öka antalet kärnvapen. Tillgången är obegränsad.
I detta läge är det nyligen – 7 juli i år – träffade FN-avtalet som förbjuder kärnvapen synnerligen viktigt. Read the rest of this entry »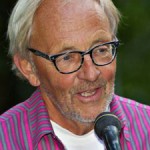 By Gunnar Westberg
TFF Board member
An easy Q & A session:
Question: What does Kim Jong-un and the leaders of DPRK, the Democratic People's Republic of Korea want?
Answer: Security for themselves, power and privileges.
Q. Are their privileges and their leadership threatened?
A: Yes. From outside and from inside.
Q: What outside danger?
A: An attack from the USA.
Q: Is there a real threat from the USA?
A: It seems so, from the perspective of Pyongyang. There are US exercises by air and navy, showing off the superiority of the US forces. And verbal threats.
Q: Why have DPRK developed nuclear weapons?
A: The leaders believe, just like in other nuclear power states, that nuclear weapons are effective deterrents.
Q: What is the danger from the inside?
A: A revolt from the repressed and destitute masses.
Q: How can the leaders prevent a revolt and keep their power?
A: By force, by fear but mostly by pointing at the danger of an attack from the South. There is one thing the people fear more than their leaders: A war. Nuclear weapons give a feeling of security, just as the US Ambassador to the UN, Ms. Nikki Haley, explained for the USA.
Q : How can we decrease the danger from DPRK?
A: There are two main ways:
1. Stop the military provocations.
2. Start negotiations.
In 1994 a "framework" of an agreement was reached and DPRK stopped their nuclear weapons program for several years. When that agreement gradually fell apart, former President Jimmy Carter helped negotiate a second agreement , which unfortunately was not accepted by President George W. Bush . Today the situation is more difficult, but if the DPRK leaders feel assured that they will not be attacked, that there will be no attempt of a regime change, progress can be achieved. And DPRK leaders can always be bought.
However, there is one great danger: If the threat from the south is removed, the people of DPRK may start a revolt, the government may fall and masses of people from North Korea will start walking, into South Korea and into China.
Maybe that is the reason the USA does not want to solve the "problem of North Korea"? Or is it just the need for an enemy?
One thing is obvious: Military threats against North Korea strongly supports the leaders of the country and increases the risk of war, maybe a nuclear war.
Gunnar Westberg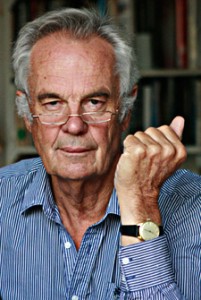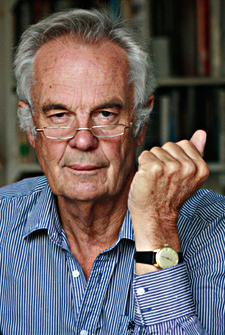 By Jonathan Power
June 6th 2017
It was all smiles out on the range last week when, against a deep blue sky, an American interceptor rocket took out an incoming "enemy" long-range, missile (which in a real attack would be carrying a nuclear warhead). Generals and Congressmen and women jumped for joy.
But what was there to be joyous about?
Over the decades of the Cold War the nuclear deterrent was supposed to be the instrument that kept the peace. MAD, it was called- Mutually Assured Destruction. Simply put, if you attacked me you might catch me by surprise and destroy many of my cities and military bases, but in fact you wouldn't dare do it because beyond surprise is my "second-strike force". Hidden away, deep underground, invulnerable to attack, I can retaliate with that.
So in real life you will not dare attack me and I won't attack you. That is a stalemate. That is deterrence.
Forget morality, forget the chance of a rogue or accidental launch – this is what the military say kept the peace throughout the Cold War, and maybe still does as the ice cap returns, argue its supporters.
However, if there is now going to be a big jump in technology and you can intercept my second-strike with your interceptor rockets we no longer have the surety of MAD. I'm wide open and you can "get me". You no longer fear retaliation and I will have no choice but to surrender after you have demolished some of my cities and military bases.
Fortunately, the technology is still in its early stages. Read the rest of this entry »