Archive for the 'Security and defence' Category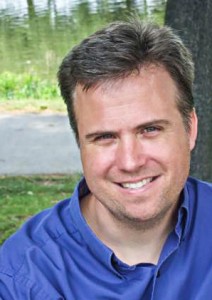 By David Swanson
October 6, 2017
The Nobel Peace Prize was awarded Friday to the International Campaign for the Abolition of Nuclear Weapons (ICAN) — listen to my radio show with one of ICAN's leaders two years ago here.
It's conceivable that some Americans will now learn, because of this award, about the new treaty that bans the possession of nuclear weapons.
This treaty has been years in the works. This past summer 122 nations agreed on the language of it, including these words…
Continue to the original here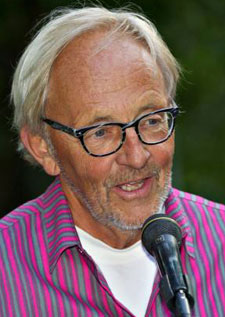 Av Gunnar Westberg
Kärnvapenhotet ökar. I det läget blir det nyligen träffade avtalet som förbjuder kärnvapen ännu viktigare, menar Gunnar Westberg, Svenska Läkare mot Kärnvapen och TFF styrelsemedlem
Varför har det inte blivit något kärnvapenkrig sedan bomberna föll över Hiroshima och Nagasaki år 1945? Varför använde inte Sovjet atomvapen i Afghanistan, inte USA i Vietnam eller Irak? Jo, därför att alla inser att kärnvapen är en särskild klass av vapen, med alltför förfärande humanitära konsekvenser, som inte kan jämföras med några andra. "Jag förlorar hellre kriget i Vietnam än tar till atomvapen" sade president Lyndon Johnson. Man menade under det kalla kriget att kärnvapen inte är till för att användas utan enbart för avskräckning.
"Vi har lärt oss leva med bomben och måste fortsätta med den"– det är en föreställning som har blivit en självklarhet för många, särskilt i kärnvapenstaterna. Dessvärre grundar sig denna uppfattning på okunnighet. Man är inte medveten om att världen under det kalla kriget vid flera tillfällen var nära ett globalt kärnvapenkrig som kunde ha ödelagt hela den mänskliga civilisationen.
Risken består även idag. Ett kärnvapenkrig kan startas av misstag och missförstånd, men också genom angrepp på internet av "hackers". Är vi säkra på att inte en desperat ledare kan komma att "trycka på knappen"? Under Watergate-skandalen yrade en berusad president Nixon om att han hade den möjligheten. Så länge kärnvapnen finns kvar finns risken att de används.
Många anser att faran av ett kärnvapenkrig ökar för närvarande. Den ryske presidenten Vladimir Putin har vid flera tillfällen sagt att om Nato anfaller ryskt intresseområde skulle han överväga att använda "några kärnvapen" som varning.
USA rustar upp sina kärnvapen i Europa. För närvarande är dessa flygplansburna vapen av typen "fritt fallande bomber". Nu moderniseras de emellertid till styrbara kärnvapenmissiler med god precision. De har enligt tillverkaren en förmåga att tränga ner i marken några meter innan de detonerar. Därigenom blir de effektiva mot ledningscentraler och missil-silos och får en uppgift vid ett "lokalt kärnvapenkrig på den europeiska teatern".
Det förefaller alltså som om USA/Nato och Ryssland nu är på väg tillbaka till sextiotalets kärnvapenstrategi: Kärnvapnen är inte längre enbart avskräckande, utan kärnvapnen kan användas som ett vapen bland andra.
Insikten om detta problem präglar den nyligen utgivna rapporten från Försvarets forskningsinstitut "Kärnvapen för slagfältsbruk och europeisk säkerhet". Där tar man det ryska kärnvapenhotet på stort allvar. Man vill att Sverige skall förbereda sig med ett "försvar" mot ett kärnvapenanfall. Detta är, menar jag, inte möjligt.
Även ett litet antal "små" taktiska kärnvapen, kanske lika "små" som bomben mot Hiroshima, skulle åstadkomma en ofantlig skada. Skyddsrum mot kärnvapen är värdelösa mot atomvapen, detta lärde vi oss redan på sextiotalet. Att sprida ut det svenska militära försvaret inför ett eventuellt kärnvapenanfall är också meningslöst; då skulle en angripare bara öka antalet kärnvapen. Tillgången är obegränsad.
I detta läge är det nyligen – 7 juli i år – träffade FN-avtalet som förbjuder kärnvapen synnerligen viktigt. Read the rest of this entry »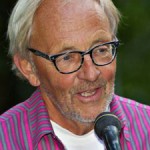 By Gunnar Westberg
TFF Board member
An easy Q & A session:
Question: What does Kim Jong-un and the leaders of DPRK, the Democratic People's Republic of Korea want?
Answer: Security for themselves, power and privileges.
Q. Are their privileges and their leadership threatened?
A: Yes. From outside and from inside.
Q: What outside danger?
A: An attack from the USA.
Q: Is there a real threat from the USA?
A: It seems so, from the perspective of Pyongyang. There are US exercises by air and navy, showing off the superiority of the US forces. And verbal threats.
Q: Why have DPRK developed nuclear weapons?
A: The leaders believe, just like in other nuclear power states, that nuclear weapons are effective deterrents.
Q: What is the danger from the inside?
A: A revolt from the repressed and destitute masses.
Q: How can the leaders prevent a revolt and keep their power?
A: By force, by fear but mostly by pointing at the danger of an attack from the South. There is one thing the people fear more than their leaders: A war. Nuclear weapons give a feeling of security, just as the US Ambassador to the UN, Ms. Nikki Haley, explained for the USA.
Q : How can we decrease the danger from DPRK?
A: There are two main ways:
1. Stop the military provocations.
2. Start negotiations.
In 1994 a "framework" of an agreement was reached and DPRK stopped their nuclear weapons program for several years. When that agreement gradually fell apart, former President Jimmy Carter helped negotiate a second agreement , which unfortunately was not accepted by President George W. Bush . Today the situation is more difficult, but if the DPRK leaders feel assured that they will not be attacked, that there will be no attempt of a regime change, progress can be achieved. And DPRK leaders can always be bought.
However, there is one great danger: If the threat from the south is removed, the people of DPRK may start a revolt, the government may fall and masses of people from North Korea will start walking, into South Korea and into China.
Maybe that is the reason the USA does not want to solve the "problem of North Korea"? Or is it just the need for an enemy?
One thing is obvious: Military threats against North Korea strongly supports the leaders of the country and increases the risk of war, maybe a nuclear war.
Gunnar Westberg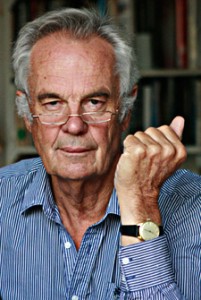 By Jonathan Power
June 6th 2017
It was all smiles out on the range last week when, against a deep blue sky, an American interceptor rocket took out an incoming "enemy" long-range, missile (which in a real attack would be carrying a nuclear warhead). Generals and Congressmen and women jumped for joy.
But what was there to be joyous about?
Over the decades of the Cold War the nuclear deterrent was supposed to be the instrument that kept the peace. MAD, it was called- Mutually Assured Destruction. Simply put, if you attacked me you might catch me by surprise and destroy many of my cities and military bases, but in fact you wouldn't dare do it because beyond surprise is my "second-strike force". Hidden away, deep underground, invulnerable to attack, I can retaliate with that.
So in real life you will not dare attack me and I won't attack you. That is a stalemate. That is deterrence.
Forget morality, forget the chance of a rogue or accidental launch – this is what the military say kept the peace throughout the Cold War, and maybe still does as the ice cap returns, argue its supporters.
However, if there is now going to be a big jump in technology and you can intercept my second-strike with your interceptor rockets we no longer have the surety of MAD. I'm wide open and you can "get me". You no longer fear retaliation and I will have no choice but to surrender after you have demolished some of my cities and military bases.
Fortunately, the technology is still in its early stages. Read the rest of this entry »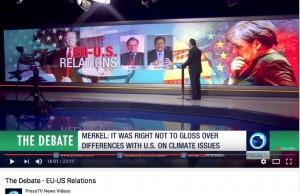 The Debate with Jim Walsh, MIT and Jan Oberg, TFF
Lund, Sweden – May 30, 2017
Last night "The Debate" on PressTV was devoted to the future of European-US relations in the wake of the NATO Summit, President Trump's words and omissions and the – historic – words, in particular, of Chancellor Angela Merkel immediately after.
Undoubtedly, we are at a turning point in these relations in general and for the NATO alliance in particular.
To discuss these issues – past, present and future perspectives – were Jim Walsh, senior research associate at MIT's Security Studies Program, Masschusetts, and Jan Oberg, director of TFF, Lund.
Thanks to PressTV's excellently structured program and interviewer we touched upon a series of aspects and dimensions around which we found both agreements and slight disagreements – all in a sober tone fit for public education and personal reflection.
We hope this debate will stimulate your own thoughts about the future of war, security and peace.
We'd be grateful for your sharing it to media people, students and other academics as well as to decision-makers in the field that you may know.
This is TFF Live on Facebook on the occasion of NATO's Summit in Brussels on May 25, 2017.
We use TFF Live on Facebook because it is handy, personal and interactive and because such live broadcasts have a larger organic spread that texts, images, links and even YouTube videos. And we want to make use of the technological developments as they help TFF reach out to ever more.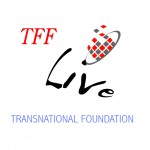 I feel very strongly about the harmful modes of operation of this US$ 900 billion giant element of the global Military-Industrial-Media-Academic Complex (MIMAC) and shall therefore be most grateful if you would spread it. This is the url of it. Thanks!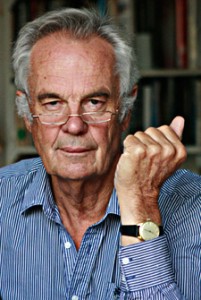 By Jonathan Power
May 9th 2017
Does anyone, however well-informed, know what President Donald Trump thinks about President Vladimir Putin? I hazard a guess that he is still more pro than anti, only he doesn't quite know where to begin.
It's time overdue that they met and hammered out on the anvil what their mutual interests are.
Presidents Bill Clinton, George W. Bush and Barack Obama have left a legacy that makes it hard for Trump to manoeuvre. They have trampled not so much on Putin but on Russia's core interests.
When Putin's predecessor, Boris Yeltsin, and later Putin himself were lobbying for what the last Soviet leader, Mikhael Gorbachev, had called a "common European house" they were taking heed of a Russian mood to drive through a new entente.
But there was no financial aid, as there was with Germany and Japan after World War 2. There was no move to envelop Russia into the EU's family. With NATO the Russians were soon faced with expansion, taking in most of the Soviet Union's former European allies.
The critical turning point was probably December 1, 1994 when the Russian, western-minded foreign minister, Andrei Kozyrev travelled to Brussels Read the rest of this entry »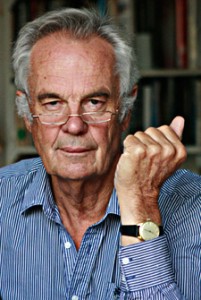 By Jonathan Power
The result of the first round of the French presidential election has given the Euro-pessimists a knock over the head. About time too.
The European Union is not going to face break up. Big crises come but they also go. The Euro currency crisis was not dealt with as well as it should have been – austerity was the policy of the long way round – but it passed.
The great immigration crisis has been contained and the number of would-be refugees has fallen sharply.
The British say they are leaving, but how the biggest political paradox of my lifetime will be squared remains to be seen – a parliament with a majority of its members in favour of staying in Europe but with a government trying to get out as fast as it can with the support of most MPs of the two largest parties.
Moreover, there is another quite counterproductive consequence of Brexit – pushing Scotland to break from the United Kingdom. Leaving big, grand, Europe to become a truncated little England makes no sense at all. When the penny finally drops I expect the UK to reverse course on Brexit – or to disintegrate.
With or without Britain the EU will remain the world's best example of political unity. Peoples who have fought each other for thousands of years no longer do. No other part of the planet is so Read the rest of this entry »